For our November Breakfast series, we've invited successful food blogger Marta Greber from What Should I Eat for Breakfast Today? along with her husband Tomasz to join us at the FvF Apartment and whip up a variety of Sunday breakfast recipes that will get us through the last autumn month and make our mornings a little bit more palatable.
The last breakfast of our series comes in the form of a hearty fall fruit crisp that self-confessed 'sweet tooth' Marta pins as her favorite out of the four dishes she's presented thus far.
"It has all the components of a successful breakfast: easy, fast and immensely gratifying," Marta notes cheerfully as she lays an assortment of colorful fruit on the kitchen's black marble top. Plums, pears, apples and cranberries, all at the peak of their season, are ready to be chopped up into a delicious mixture of oats, almonds and fragrant spices.
It's a sweet recipe but not necessarily reserved for those with low blood sugar in the morning. Marta quite often serves it with a dollop of strained yogurt to lessen the sweetness and introduce a bit of much needed protein and probiotics.
Highly comforting, the fruit crisp makes for a rescue breakfast solution as it can be prepared with any fruit that's lying around without requiring additional adjustments. Fast for the impatient stomachs and usually quite impressive as it passes for a more complicated dish than it truly is, "probably because most people never even dare to try at home – it looks like too much of a hassle."
Ingredients
For the fruits you will need:

1

1 apple

2

1 pear

3

8 plums

4

1 tbsp brown sugar

5

1 tbsp flour

6

1/4 tsp cinnamon

7

1/4 tsp nutmeg

8

2 tbsp coconut flakes

9

2 tbsp dried cranberries

For the crisp:

1

4 tbsp butter

2

1/3 cup brown sugar

3

1/2 cup oats

4

1/2 cup flour

5

pinch of salt

6

3 tbsp sliced almonds

7

Greek yogurt for serving
All the details surrounding the meal seem to be well thought of – no wonder Marta's apartment is always full of guests waiting to be pampered accordingly by 'the breakfast guru' herself. "Tomasz and I have ended up referring to our home as 'Hotel La Greber.' Always open for business." The good thing about this recipe is that you can go for as big a quantity as you want with almost no extra effort to accommodate a large group.
If that hasn't sold you on the crisp's rich-in-fibre goodness then take it from Marta who recommends it as a top-notch hangover cure and an indispensable winter hand-warmer.
Method
Cut the apple, pear and plums in small cubes. Remove the cores and pits but don't peel the skin off the fruit.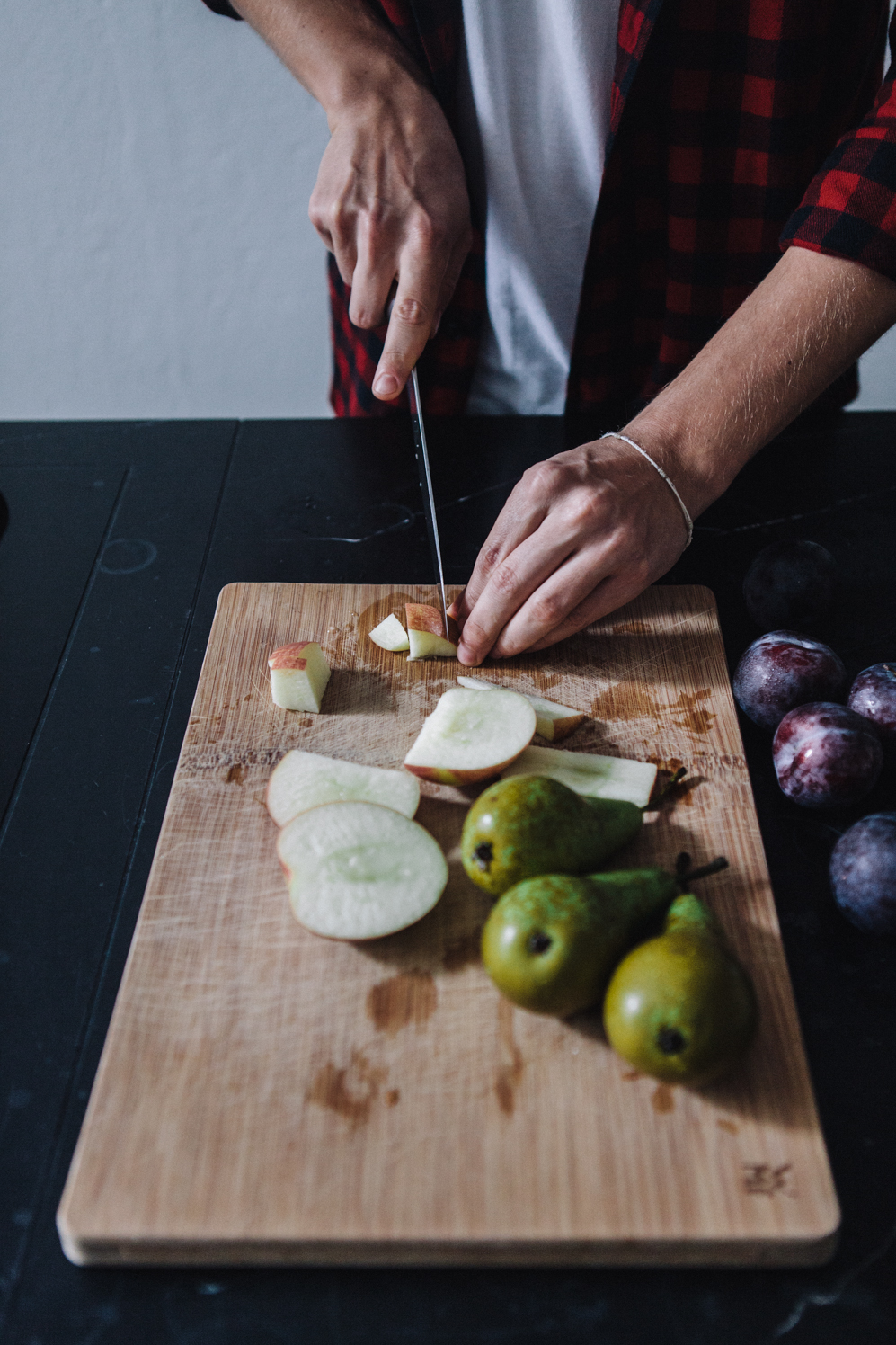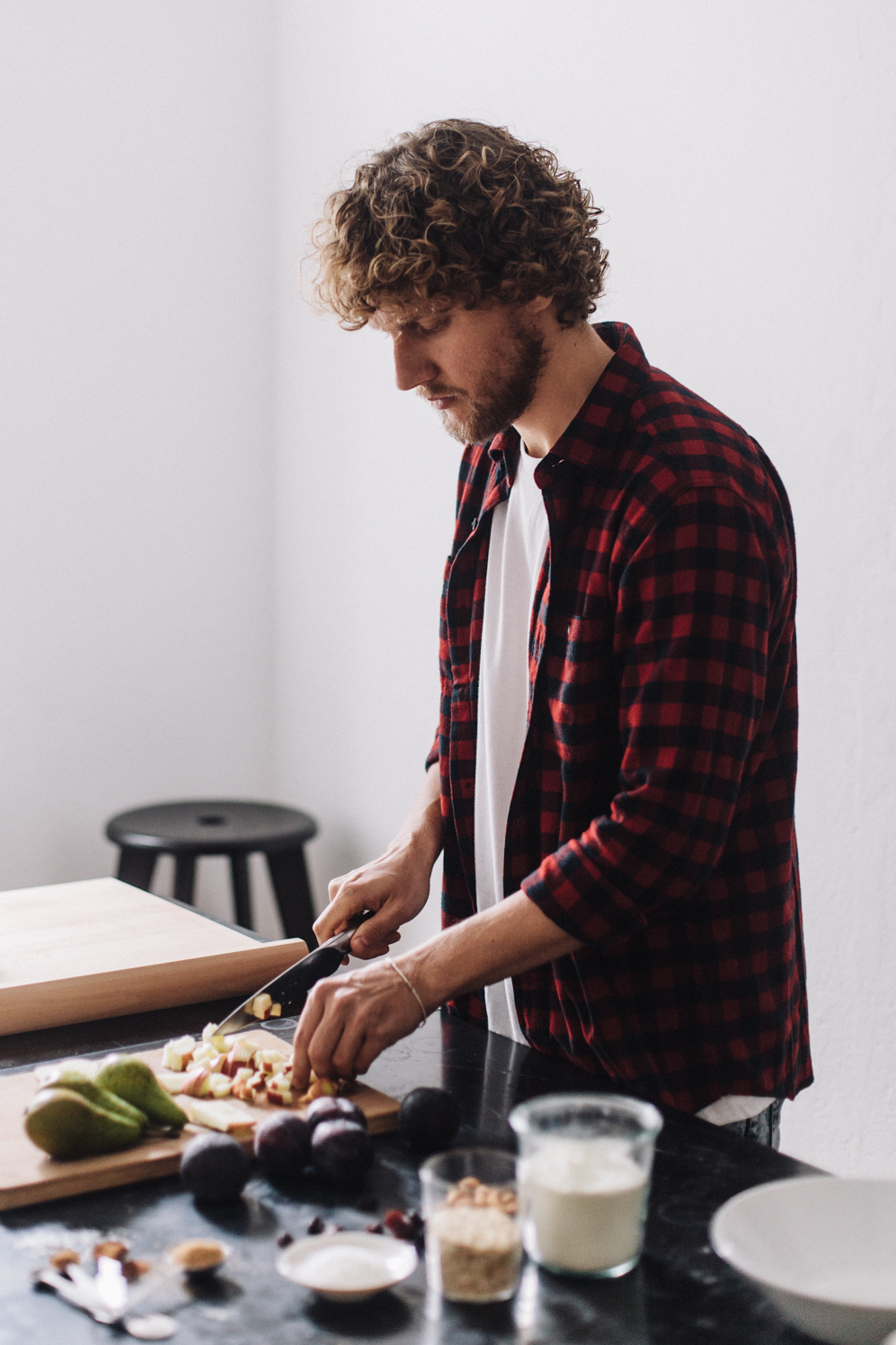 Place everything in a bowl and add sugar, flour and spices. Mix all the ingredients well and place it into a baking dish.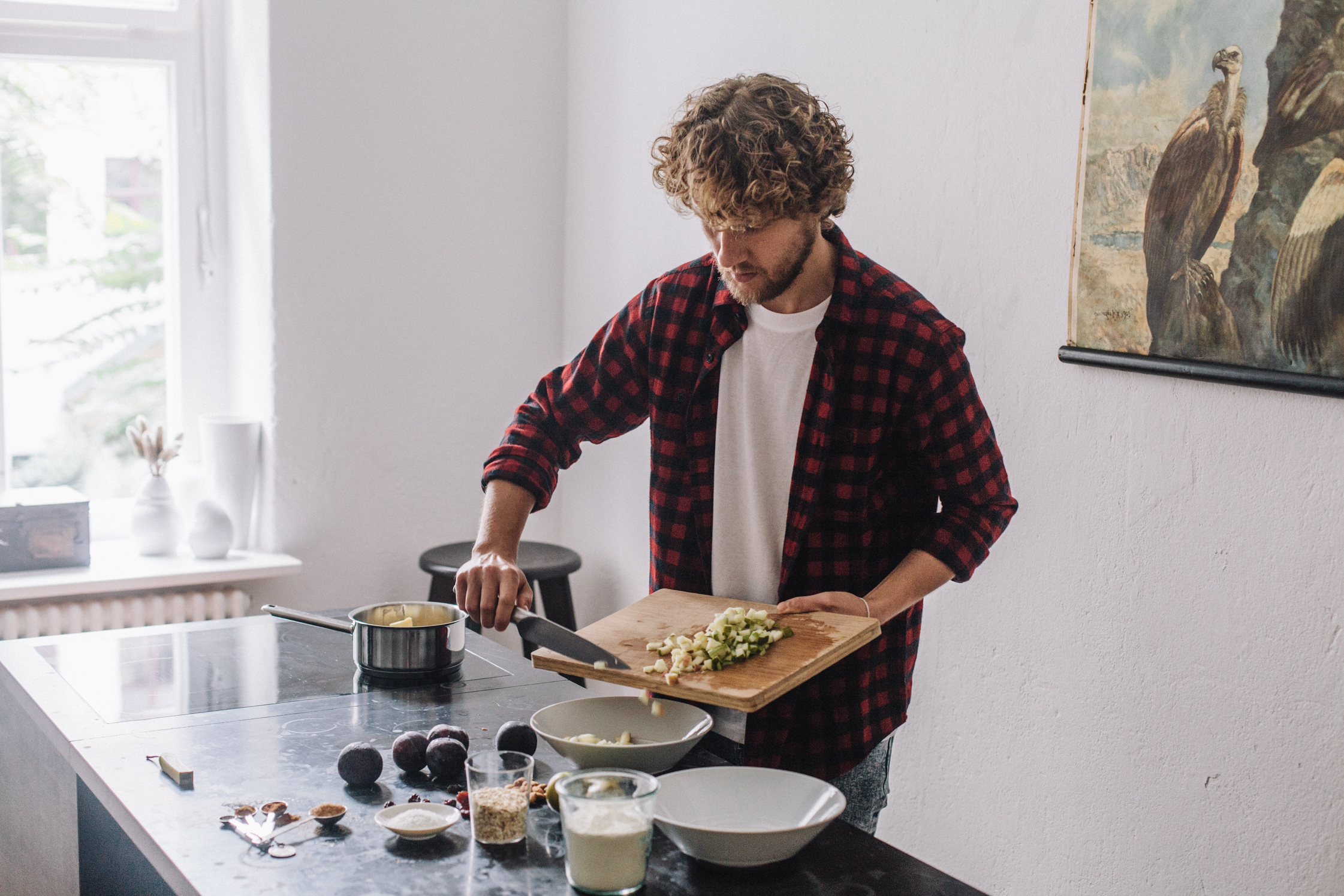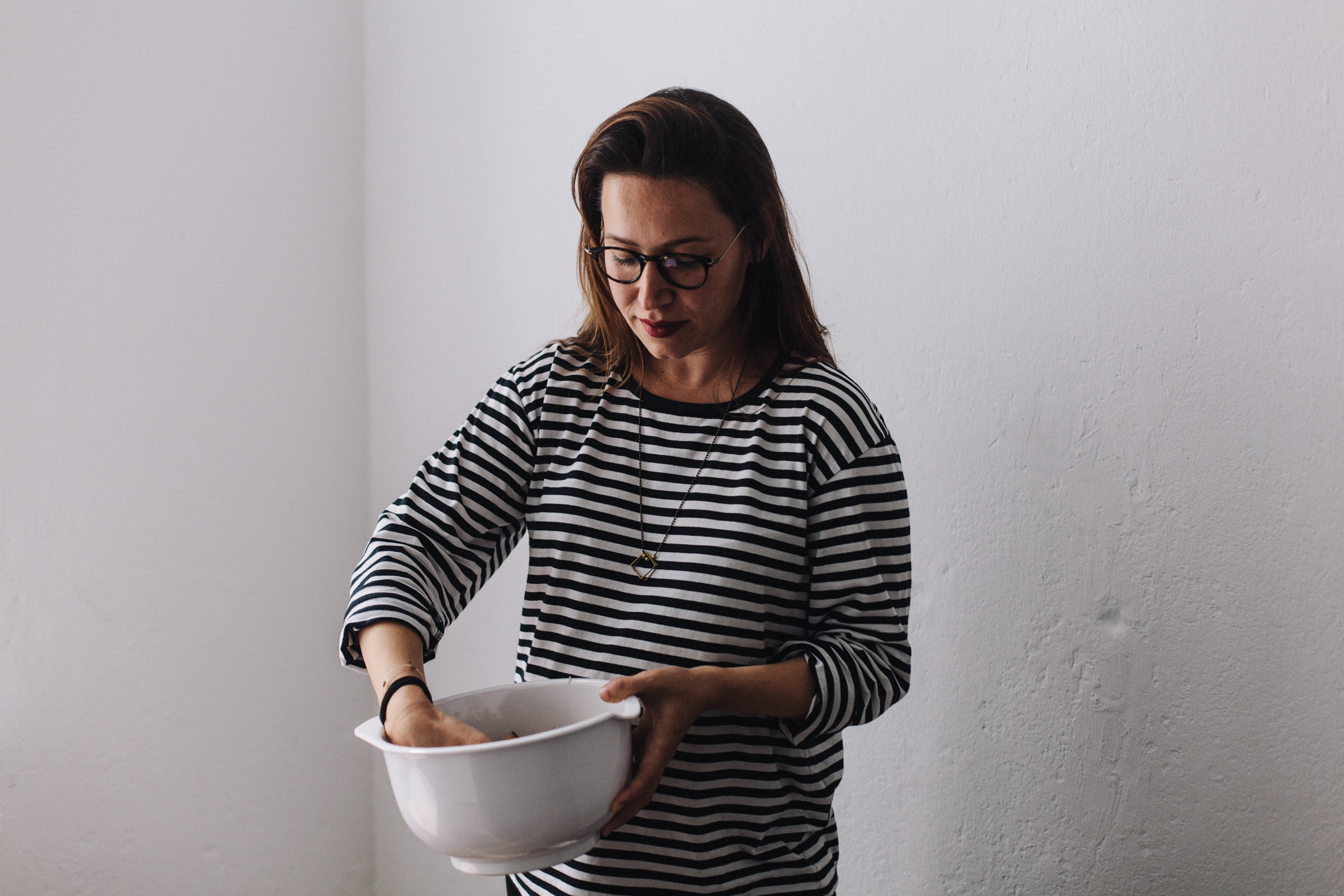 Sprinkle the top with coconut flakes and cranberries. At this point you can add anything else you want to sprinkle over the fruit, like cocoa nibs.
For the crisp, melt the butter and mix in the sugar, oats, flour, salt and almonds. Pour the mix on top of all the fruit in the baking dish.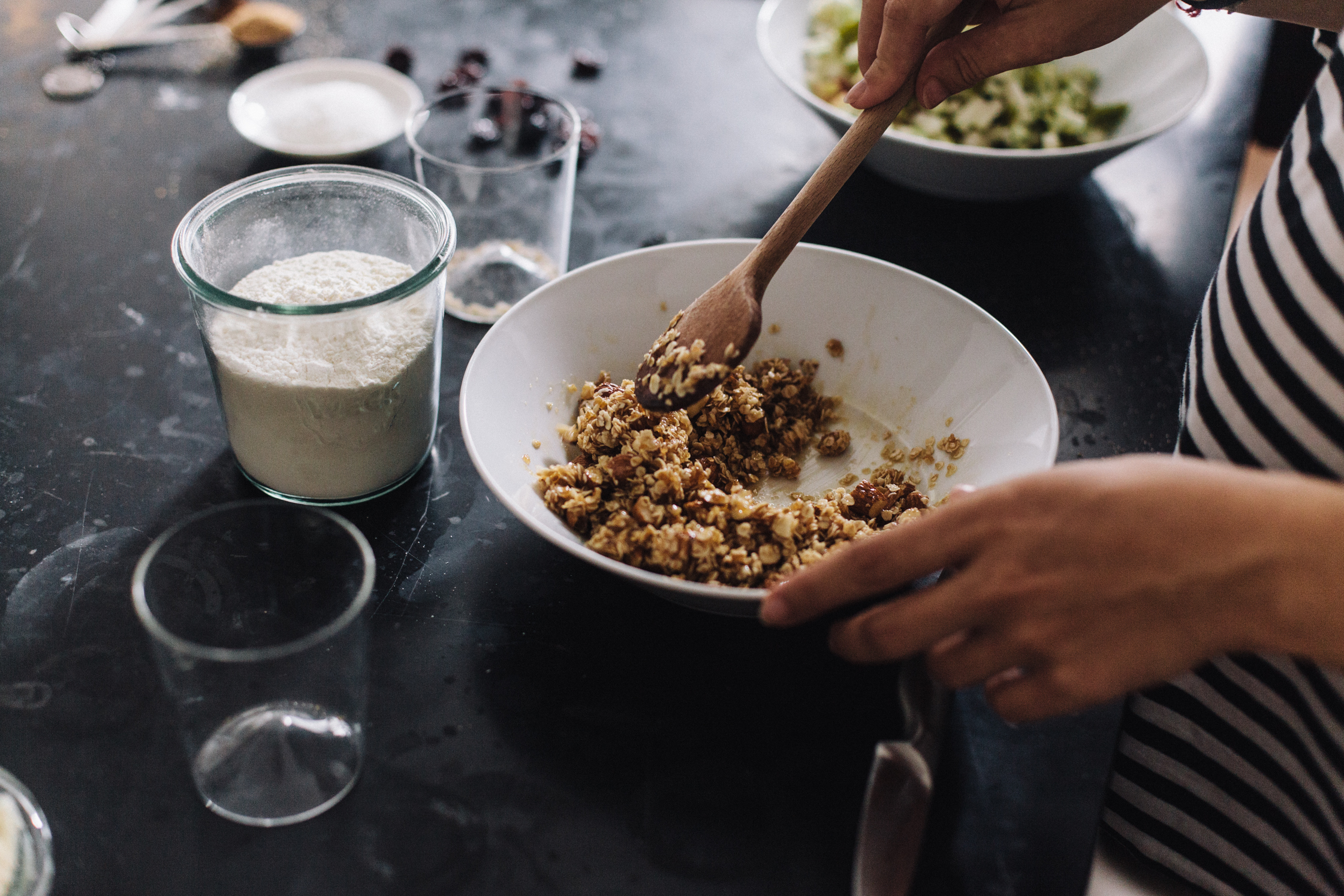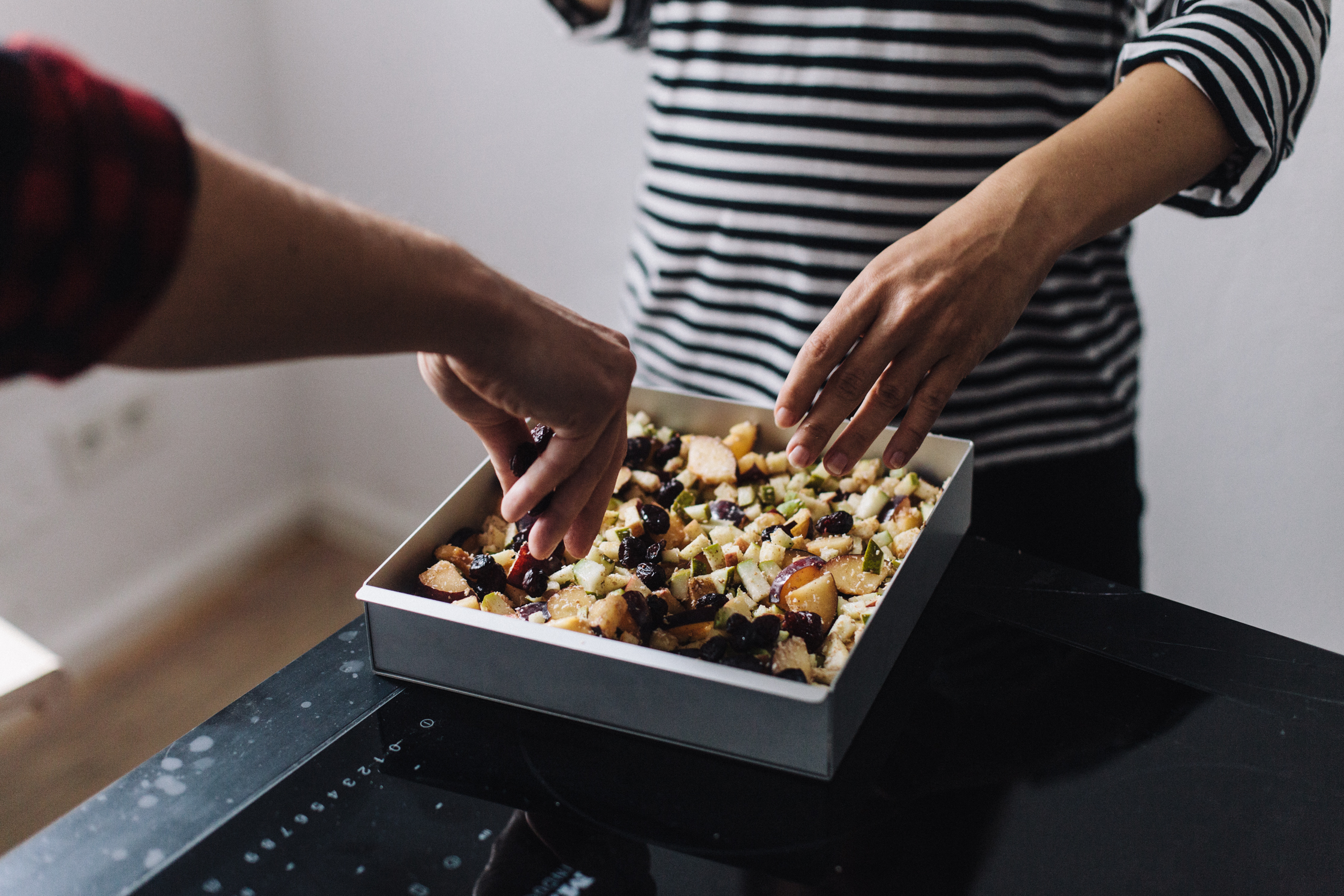 Cover the dish with aluminium foil and bake for 20 minutes. Then, remove the foil and bake for another 20 minutes until the top gets crispy and golden.
Serve with Greek yogurt in a bowl and a pinch of cinnamon on top. You can store the crisp for a couple of days as a next day breakfast solution, although it's pretty easy to make afresh.
'It has all the components of a successful breakfast: easy, fast and immensely gratifying'