With the new FvF Online Shop we explore our creative possibilities, enhancing the stories we feature through an eclectic selection of items produced in collaboration with our guests. From friends, for friends.
Since our beginnings in 2009, we have been lucky to meet and portray some incredibly creative people from around the world. From artists and fashion designers to furniture makers and product developers, we've been introduced to inspiring work by people with a true passion to create.
From a storytelling perspective, we're not only intrigued by the people we interview, but their approach to craft and profession. Not surprisingly, through the course of our interviews we've had many conversations about the act of collaborating. Two individuals or groups coming together to make something special is as natural as sitting down to a table for a shared meal. And so it is with the latest development on Freunde von Freunden, our new online shop.
Our shop will not live a life segregated from the stories we're telling. One of the aspects we're most excited about releasing, is our seamless integration of the product collaborations into the portraits we publish. Steering away from the plethora of faceless products offered in the current online world, we focus on bespoke items born out of intimate discussions and meetings. Created by individuals with remarkable vision and valuable design viewpoints, the objects we're featuring in our shop are inspired by chance encounters with intriguing pieces and ideas during our visits.
After popular request, we started presenting additional information and side stories on specific eye-catching objects appearing inside our guests' personal environments via ThingLink's interactive bubbles. Our audience's engagement and curiosity, as well as the unique design perspectives we've stumbled upon, got us thinking about all the possibilities we could explore along with our guests.
With the FvF Online Shop, we hope to give our readers yet another means of connecting with the creatives we feature. In offering special editions and exclusive collaborations that we've developed together with our friends, our goal is to not only champion our subjects, but to make their stories an integral part of experiencing their craft.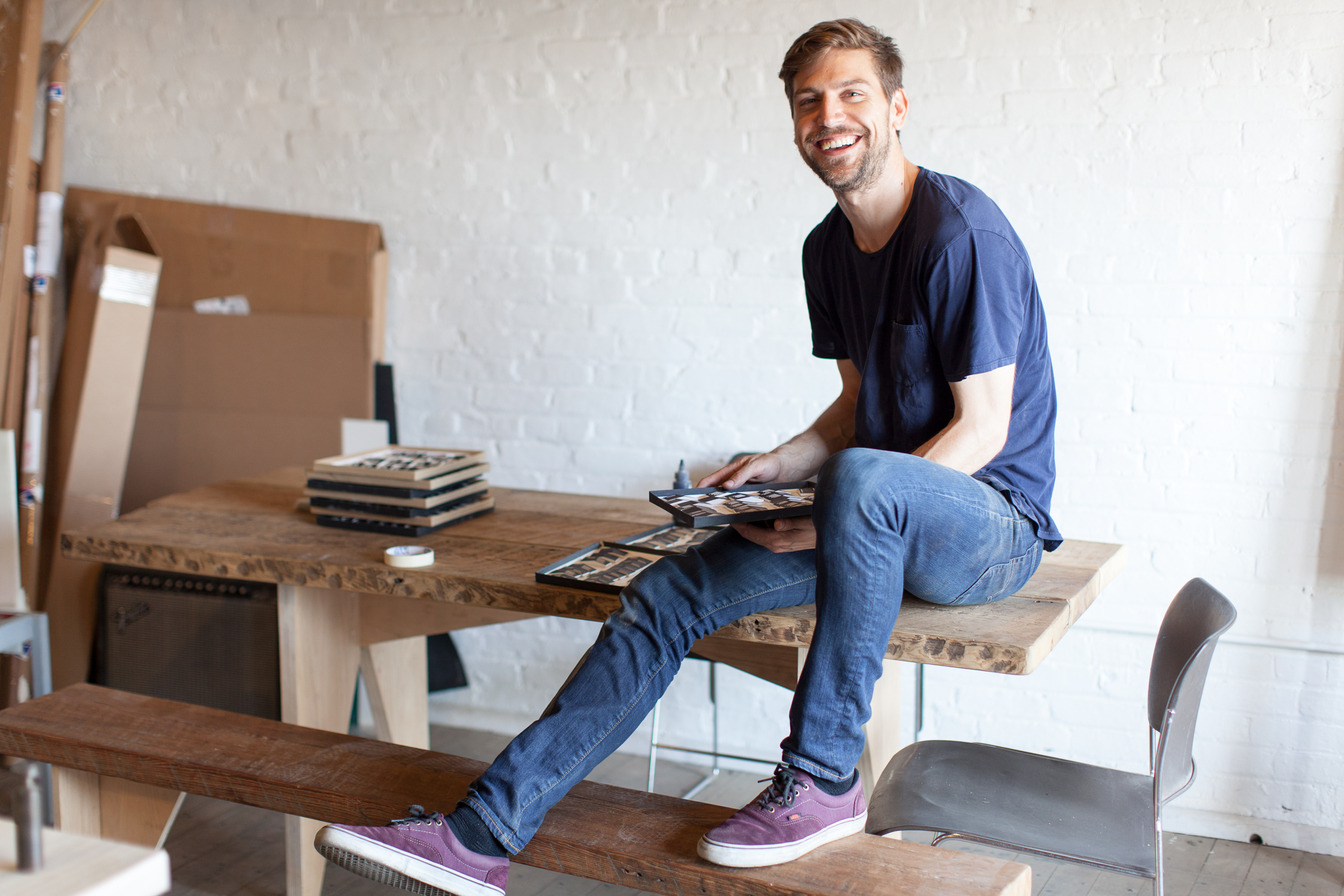 In the months ahead, we'll be slowly adding to this newly launched product selection as we reconnect with individuals from past interviews and share the stories and work of new friends of friends. Whether it is a beautiful photograph from one of our amazing contributors, a customized backpack by a designer in Los Angeles, or a newly developed lamp we've created in partnership with a manufacturer we admire, we will strive to keep the products in our online shop as equally inspiring and diverse as the lives of the people we portray.
At the beginning, our focus will be on delivering orders within Germany to make sure the shopping experience—from ordering to receiving—is a smooth one for our customers. After that, we'll expand shipping to within the EU and in the not-too-distant future, we hope to ship world wide.
Most importantly, whether you discover something special through reading an interview or learn about a maker after seeing a product in our shop, we hope these connections enhance your experience of Freunde von Freunden and deepen your curiosity of the creative world.
We can't wait to share more with you. In the meantime, check out our first collaborations.