When in Berlin, why not start in the midst of it all? Mitte.
Mitte, Berlin's city center, is home to a medley of architecture and cultural sites that tell just a portion of the capital's tale. For our personal guide to the neighborhood, we've put our heads together to share our daily, go-to spots with you. There's a handy map and a breakdown best spots to eat, drink, shop, grab a coffee, get cultural or simply pass the time.
A bite to eat: Restaurants
From haute to homestyle, flavorful lunch and dinner musts
Cocolo
Gipsstraße 3 | 10119 Berlin | 0172 3047584
This tiny Mitte eatery is where bowls of Cocolo's legendary ramen were first ladled out. While the institution has since branched out to a roomier Kreuzberg location, you'll still find us seeking out this ever-faithful dinner location.
Mamecha
Mulackstraße 33 |10119 Berlin | 030 28884264
There's something strangely satisfying about the organized Bento box. Mamecha serve up this pleasure daily alongside a broad selection of Japanese teas to be sipped with matcha cakes. Pop into their tea shop next door to take your own brews home.
Katz Orange
Bergstraße 22, 10115 Berlin | 030 983208430
Open for dinner and drinks, Katz Orange is the master of culinary contrasts: serving homestyle-inspired gourmet cuisine, global dishes kept simple with local ingredients, and a small but varied menu fit for meat eaters to vegans. Make the most of the well-stocked bar and house cocktails.
Room for another course?
1

Chipperfield Kantine, Joachimstrasse 11, 10119 Berlin | 030 33844430

2

Lokal, Linienstraße 160 | 10115 Berlin | 030 28449500

3

Themroc, Torstraße 183, 10115 Berlin | 030 2824474

4

Zenkichi, Johannisstraße 20, 10117 Berlin | 030 24630810

5

Nobelhart & Schmutzig, Friedrichstraße 218, 10969 Berlin | 030 25940610
Drinks O'Clock: Bars
It's got to be five o'clock somewhere. Here's where to find expert cocktails through to a tall Weißbier
Buck & Breck
Brunnenstraße 177, 10119 Berlin | 0176 32315507
Hidden behind a secret doorway, seek out atmospheric Buck & Breck if you're in the mood for a bespoke tipple. There's strictly room for only you, 13 other guests, and the bartender who'll be more than happy to oblige you.
"The bartenders here can read your mind." — Marc, Digital Strategy and Social Media Manager
More in mixology
1

Hackbarths, Auguststraße 49A, 10119 Berlin | 030 2827704

2

Bar 3, Weydingerstraße 20, 10178 Berlin | 030 97005106

3

Pauly Saal Bar, Auguststraße 11-13, 10117 Berlin | 030 33006070

4

Bar Milano, Brunnenstraße 11, 10119 Berlin | 030 33006070
Spill the Beans: Cafes
In need of a pick-me-up? Good caffeine abounds in Mitte, especially at the following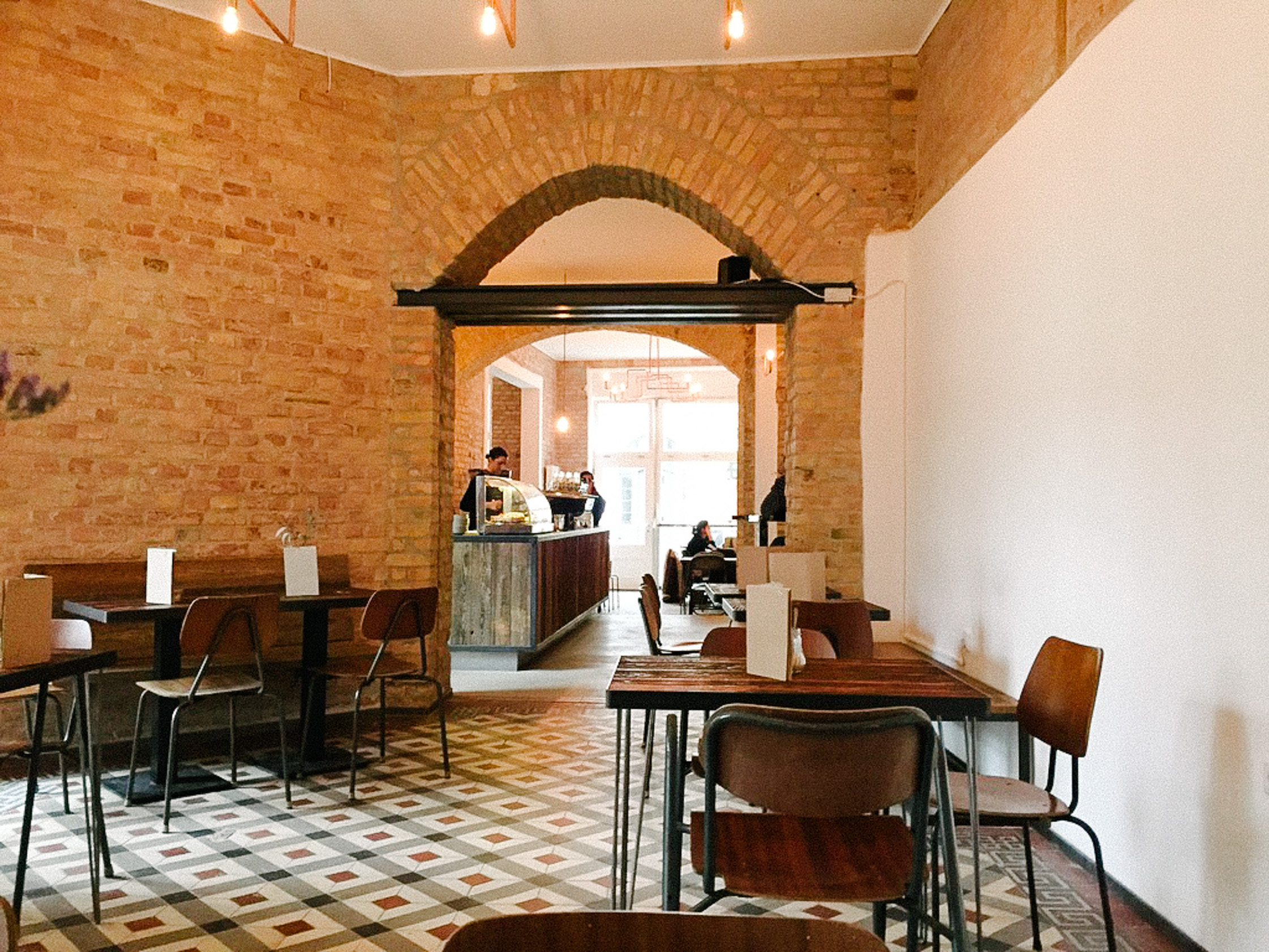 Distrikt Coffee
Bergstraße 68, 10115 Berlin
Tucked away behind the bustle of Rosenthaler Platz, spacious yet cozy Distrikt Coffee is a relaxing setting to stumble upon. As well as their speciality coffee, they serve up fresh, cafe-style breakfast and lunch. Get in quick, they don't take reservations!
"Damn good coffee" — Frede, Creative Director
The Barn Roastery
Schönhauser Allee 8, 10119 Berlin
Peering in from the street, The Barn Coffee Roasters could be mistaken for some sort of laboratory, with all manner of contraptions taking pride of place on the benches. Get to know their beans of the day and grab a small bite to eat—we can highly recommend the apple strudel.
Oslo
Eichendorffstraße 13, 10115 Berlin
True to their Scandi name, the interior of cafe Oslo takes inspiration from wooden Norwegian weekend houses. It's an atmospheric getaway from the city's concrete outdoors that prides itself on its stellar espresso and drip coffee.
The caffeine hit list
1

Father Carpenter Coffee Brewers, Münzstraße 21, 10178 Berlin | 0176 25219805

2

Five Elephant, Alte Schönhauser Str. 14, 10119 Berlin | 030 96081527

3

Barcomi's Deli, Sophienstraße 21, 10178 Berlin | 030 28598363

4

Black Isle Bakery, Linienstraße 54, 10119 Berlin
Retail therapy: Shopping
Empty your wallet in style on print, threads and more
Pro qm Bookshop
Almstadtstraße 48, 10119 Berlin | 030.2472852-0
Walking into Pro qm is like entering a print maze. Billed as a 'thematic' bookstore, floor to ceiling shelving houses nonfiction books through to magazines on topics ranging architecture, politics, pop culture, art, and design. A healthy hub for the mind, it's also a hotspot for book releases and talks.
"My no.1 source for an inspiration top up." — Robert, Photo Editor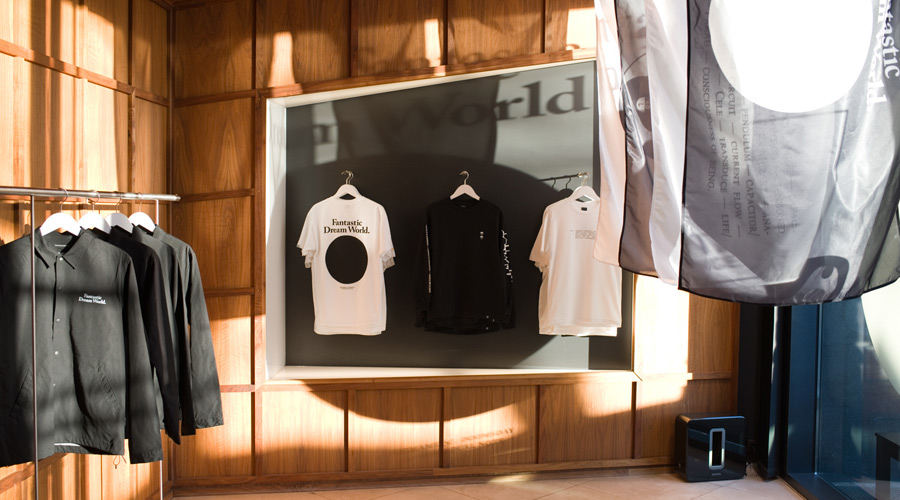 Firmament
Auguststraße 28, 10117 Berlin | 030 63911611
Something of a superstore for streetwear, Firmament stock a limited range of clothing from Europe, Japan and the Americans as well as books and magazines. An anonymous 'pro tip' from our office says they were the first to stock Supreme's 'hyped garms' before the brand themselves launched their online store.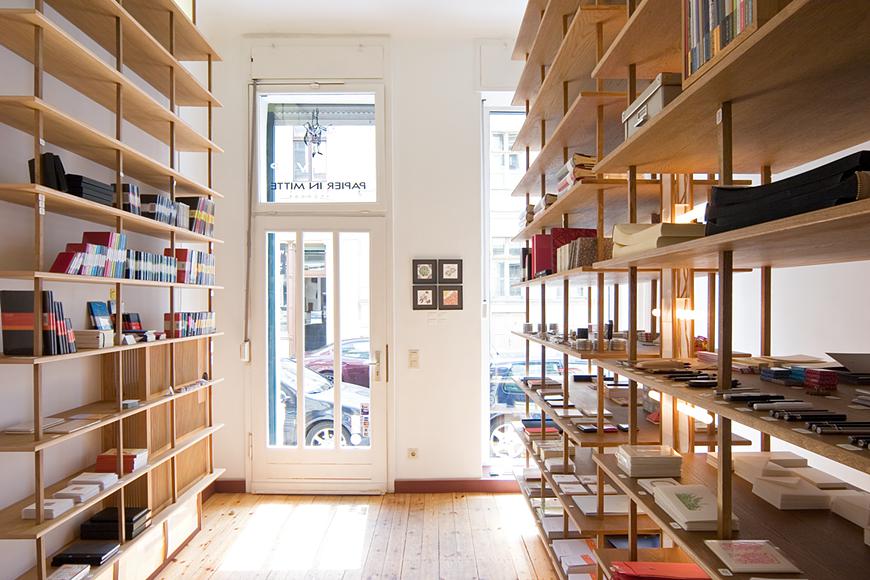 R.S.V.P. Paper
Mulackstraße 14, 10119 Berlin | 030 28094644
RSVP stock all your paper dreams from finely sourced stationery to gift wraps that are a present in themselves. Their two Mitte shops are opposite each other, mirroring their colourful wares on tasteful wooden shelves. It's a task to decide which to duck into first.
Apartment Berlin
Memhardstraße 8, 10178 Berlin | 030 28042251
Apartment could easily be mistaken for a gallery space. In reality, it's well-styled sartorial showroom, where you can find a mix of Rick Owens, Cheap Monday to local duo Vladimir Karaleev and Augustin Teboul. Want more? There's also a selection of second-hand and last-season threads on sale.
Berlin's historic core is a treasure trove of culture, art and architecture, but also has some of the best restaurants, cafes, bars and stores that the city has to offer. We hope that you enjoy whiling away your days here just as much as we do.
Interested in discovering more of Berlin? Check out our guide to Kreuzberg, or read stories from the people we know living in the city here.
For more urban adventures around the globe check out our city guides.