The work of Bruno Pieters combines many aspects of what is considered essential to the "made in Antwerp" brand in fashion. After graduating from the Royal Academy of Fine Arts in Antwerp, he determinedly followed his vision for a style characterised by intricate tailoring and thus created a radical philosophy that was to prove of value: Bruno worked for Maison Martin Margiela and Christian Lacroix before assuming the creative direction at Hugo by Hugo Boss. However, all that happened before what Bruno describes as his "personal evolution," which was triggered by a two-year sabbatical in India and has been motivating his work since. He had planned to leave the international fashion industry behind forever, but returned to launch his own brand: Honest By, a high-end label that puts transparency, ethical sourcing and organic materials at its core—a pioneering approach. After living in Paris on and off for years, Bruno relocated to his hometown of Antwerp where he lives in an open-space penthouse above his studio – A place where he begins the process of translating his observations into international sartorial statements.
This portrait is part of our ongoing collaboration with ZEIT Online who presents a special curation of our pictures on ZEIT Magazin Online.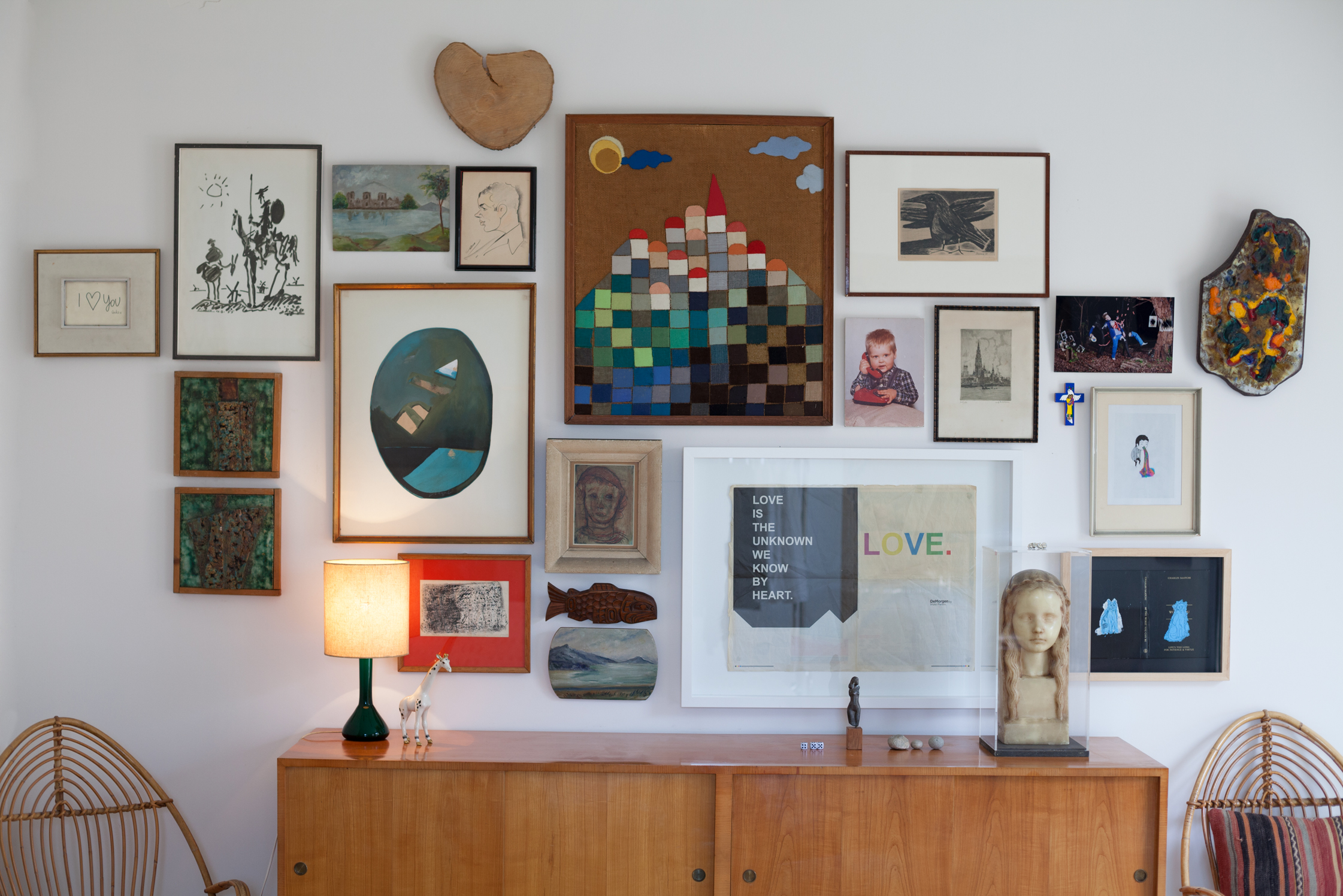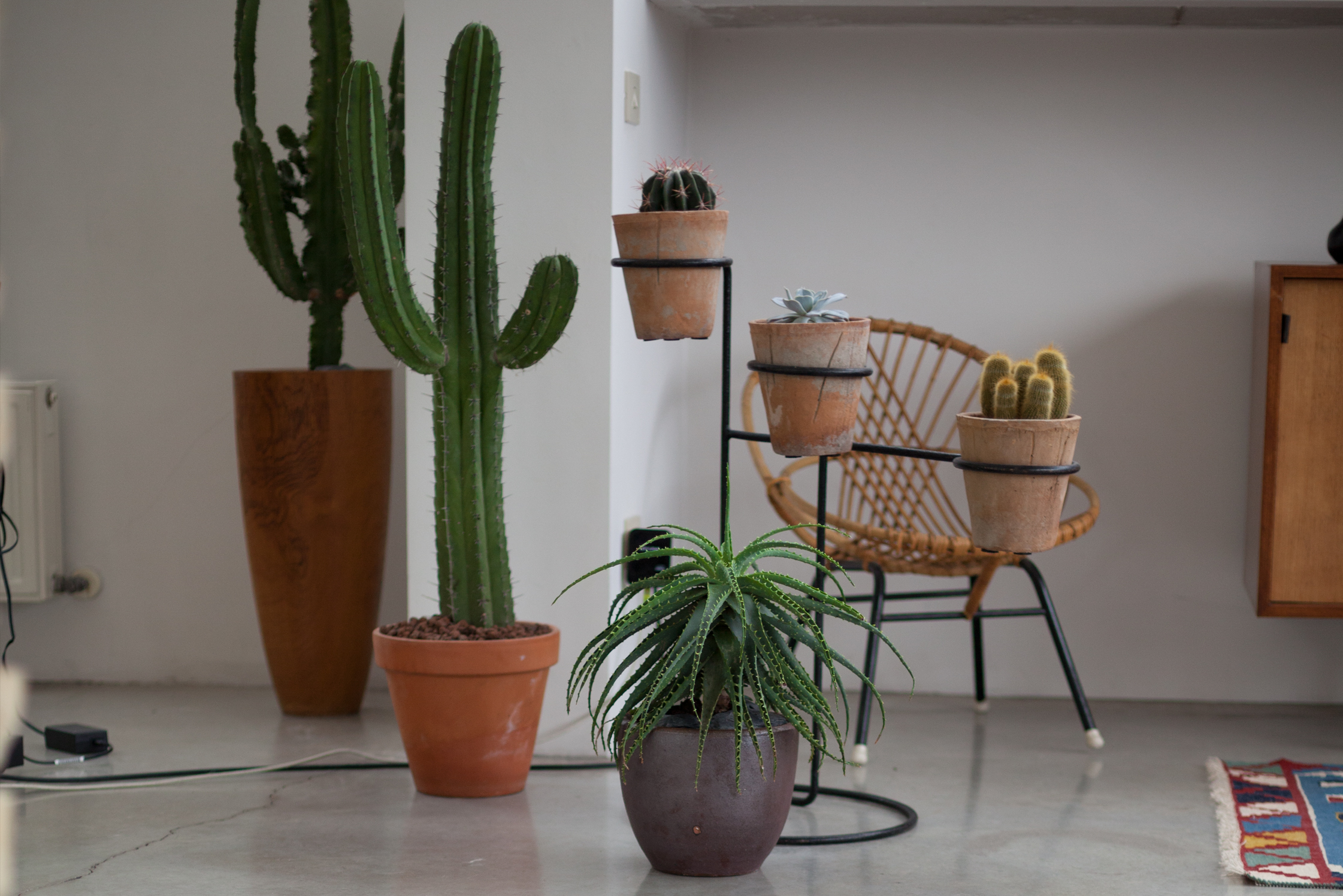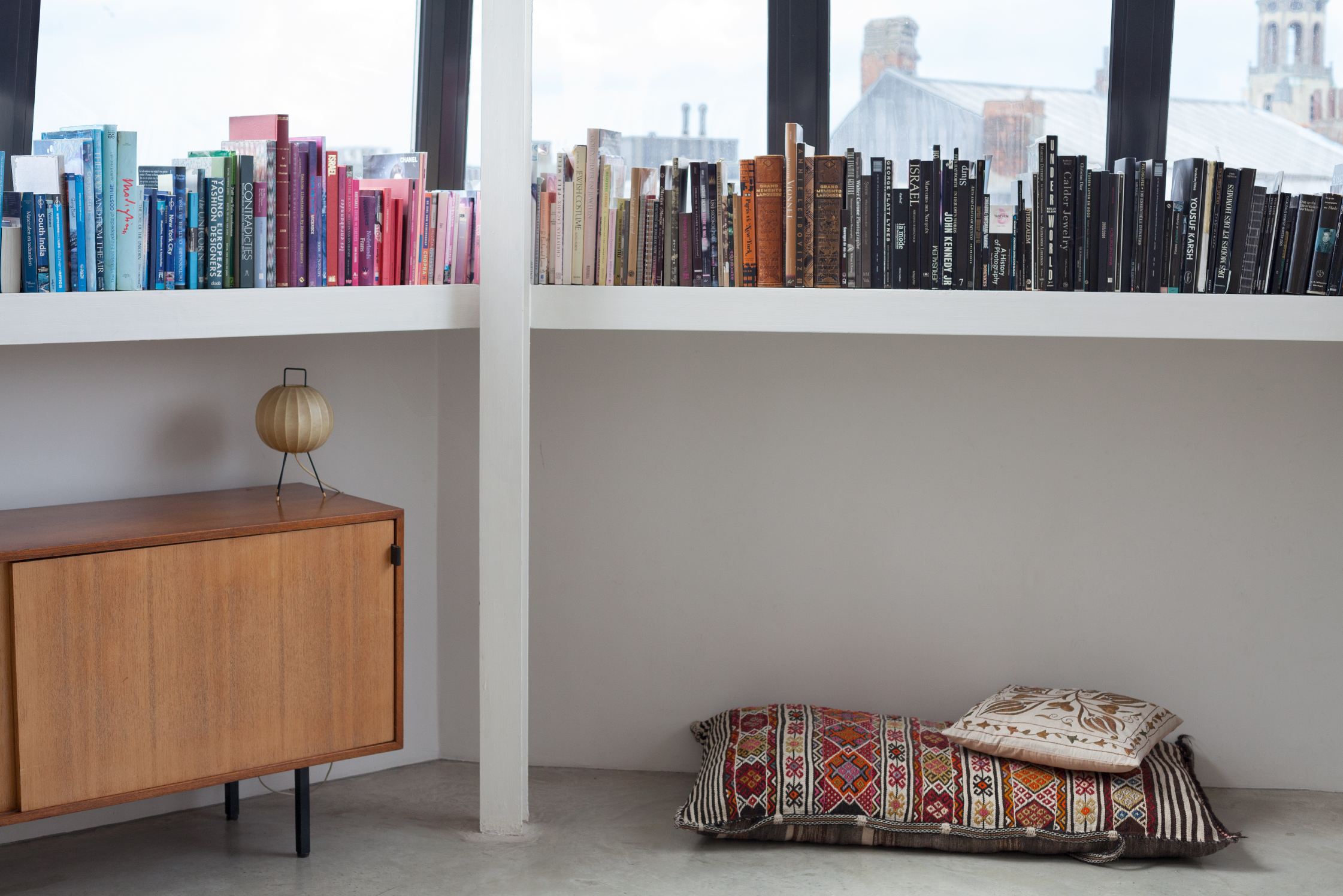 Tell me more about your sabbatical that had a major impact on your brand and persona.
My sabbatical lasted for two years in total and I travelled a lot during that time. I spent one month in the north of India and one month in the south. I also went to Australia and Tasmania.
What was your motivation and idea behind the brand Honest By?
Honest by is my personal and professional result of becoming more conscious in general. I believe I was 35 when I took my Sabbatical and I just became more aware of everything around me. The way the world functions, the fashion industry and all those things that I thought weren't normal, nor fair or honest. I was looking for a fashion brand in which I could find the information that I wanted to know. When I became more aware I wanted clarity and something that was in sync with my values. Since I couldn't find that in any existing brand I created one myself. Although, I have to say, I wasn't planning to continue fashion design at all. I had already experienced and achieved what I wanted and I wasn't attracted to the business anymore. To be honest, I am not attracted to the concept of business in general. It's a bizarre concept we have created. I want people to use and see Honest By as a vehicle for change.
Do you think that big fashion houses will follow your approach?
Many people expect or want the big heritage brands to change. But If you look at our history you'll see that the establishment has never initiated change. They have always followed. We shouldn't expect change from established brands. The small independent brands and most importantly we as consumers have the power to create true change. We are the ones who can make a difference. The big brands will always offer that which the clients wants. This is the beauty of the world we live in, it's all about money. But the longer we sleep, the less freedom we will all have. Now is a good time to seize the power of our influence.
Transparency and sustainability are not concepts you only deal with as a designer but also as a consumer and a human being. What is the biggest challenge?
It's one big personal evolution and for me it started with changing my diet. I became vegan. And I'm still very pleased with that decision.
Yes, however if you go to a random restaurant you will never really know what's on your plate.
I don't go to random restaurants. There are more and more vegan restaurants or restaurants with decent vegan options. Even in smaller cities. If you have any question, I would always recommend to just ask the owners. Very often people are proud of what they are doing and will share every single detail with you. I love those kind of restaurants.
Since when have you been gaining awareness?
It's a constant evolution, I can't tell you when it started . I feel like I learn and grow everyday. There was no beginning and there is no destination i think.
You launched a scholarship program recently. Tell us a bit more about it.
In the past 15 years the fur industry has been giving students free furs for their graduate collections, and the result of this lobbying is that fur is now being used by almost every creative director. One might love the material but the consequences are still as horrible as ever. In my opinion, it's an unnecessary and horrible product. However, I liked their idea to help students and so instead of complaining I created the FFDS. My goal is to support young designers that want to learn more about sustainability. FFDS is a scholarship of 10,000 euros for students who are eager to learn to work in a responsible way and are about to design their graduate collection for their Bachelor degree. The winner will design their collection in the same way that they would design any collection – just using sustainable materials. Today you can find anything you want. There's been a great evolution in that field. You just need to know what you want and where to find it. And the FFDS can help you with that.
Do you think something like the Primark incident has the power to introduce change in the fashion industry?
As long as it does not affect the numbers there will be no change. Companies only alter something in the system if it affects their income. If in the week of a scandal nothing changes there will be no change. In the case of Bangladesh, perhaps the people there were outraged for a weekend but the week after they were back shopping. We as consumers need to be careful not to send out mixed messages. The truth is, money is a language and it is a very easy language to speak. We just have to be aware that it is a language.
That is a smart way to put it.
It is a beautiful language because it gives control to any individual on this planet. When we are aware of this we are no longer victims. There are many alternatives today.
You've worked with many fashion houses and brands like Maison Martin Margiela and Christian Lacroix. You were also the creative director for Hugo by Hugo Boss and did a collaborative collection for Weekday. That's a very broad and multifaceted list with established brands. Did you have to adjust your way of designing and if so, how?
I worked for Margiela and Lacroix in the beginning of my career when I was still learning and developing my own style. Of course that was before I launched my own line. Since then the way brands approach me has changed. Weekday, for example, wanted my style, look and approach to design for a line called "Weekday by Bruno Pieters". I had complete artistic freedom and I didn't have to adapt to anything. Hugo by Hugo Boss was a brand with no identity so I gave it mine and they are still using it. That wasn't a major challenge. The fashion houses reach you only if they think you fit their brand or if they want their brand to become similar to yours.
The street style wave and people who are dubbed as "trendsetters" somehow give off the feeling that the term "trend" is not used in its original sense. Hypes around one specific look don't really exist anymore.
That's true. I generally like that "new" variety. It creates a suitable environment for individuality. There are a lot of people who are part of certain groups or movements simply by dressing up in a specific way. But there are less and less people who want to belong to a certain brand. Generally I think that nowadays there is a lot more space for trying out styles and not restricting yourself when it comes to clothes. It's a good evolution.
Apropos evolution: Why do you think Belgian fashion designers have such an impact on the international fashion scene? Is it the reputation of the Royal Academy as an outstanding school for fashion or something in the Belgian culture that explains their unique conceptual approach to fashion.
The Antwerp Six gave hope to a lot of people. It was the 80s and fashion design became a real profession in shaping culture. It was a moment of great opportunities. The six designers were young and ambitious as they went abroad to show their work. I think that gave great courage to other designers. As a creative person in Antwerp you are pretty much on your own, which is something that creates determined creatives I think.
It must be beautiful living in a space that's arranged around a terrace. When did you move in this wonderful penthouse?
I moved here in 2005 and did a complete redesign with an architecture firm called B Architecten. Before the renovation, it was a bit of a wreck. The interior design has changed a lot since I moved in here as it used to be much more minimal. I couldn't bear to look at its plainness anymore.
Yes. Seeing a space which reflects the owner's personality is much more welcoming than a cold and clean-cut house.
Yes that is very true. I have to say that I like being surrounded by all of these objects. I can find comfort in them at times.
Why did you stay in Antwerp? Wasn't any fashion metropolis appealing to you?
After my graduation I lived in Paris for a while, then returned to Antwerp and back to Paris again. Two years ago I resettled in Antwerp. Wherever my path has lead me in the past, I have always returned to Antwerp. I'm not attached to this city but it's nice to live here.
Why is that?
Antwerp is a nice and peaceful city to live in. I love having a distance from the fashion industry to be able to look at it from an objective viewpoint. I believe that physical distance always gives you mental distance as well. Thank you Bruno for inviting us to your universe and this in-depth conversation. Find out more about his work on the website of Honest By.
This portrait is the 4th episode of a collaboration with Elle Online. See the second part of the story on their website.
Photography: Sonja Stadelmaier
Interview & Text: Zsuzsanna Toth