The courage to experiment is what makes Katharina Kemmler outstanding. The Creative Director of the Kemmler Kemmler agency has been developing concepts at the intersection of art, fashion and pop culture for over ten years. She co-founded the celebrated fashion events "Friday the 13th," developed campaigns with Oliviero Toscani and Jamie Morgan and recently created an anniversary show for Bogner Fire + Ice together with the legendary DJ Westbam and break dance world champions Flying Steps. What these projects have in common is an eclectic mix of partners, where one is never sure exactly what will take place. But one thing is clear – it's never boring.
Her latest experiment is the SUPERNOVA store at BIKINI BERLIN. Each season Katharina defines a new theme and curates a team of artists and brands to present their common vision of the future of retail. The first season was dedicated to the occasion of the World Cup in Brazil and the focus was football. The result was a store that used the most modern of means to retell the classic story of street football players becoming world stars.
Where does the pleasure come from such an experiment? Katharina grew up in the chaos of a Johannesburg crumbling after apartheid, finding her way after her family retreated to the idyllic Lüneberg Heath. She escaped the limitations of Lüneburg by studying Media Philosophy in wild Spain and later in the cheery Rheinland. Her first job took her to Argentina, thereafter she moved to Berlin. She carries these diverse impressions into her work, combining extremes and lovingly gathering souvenirs of all these experiences in her apartment. We speak with Katharina Kemmler about her work and life in Berlin.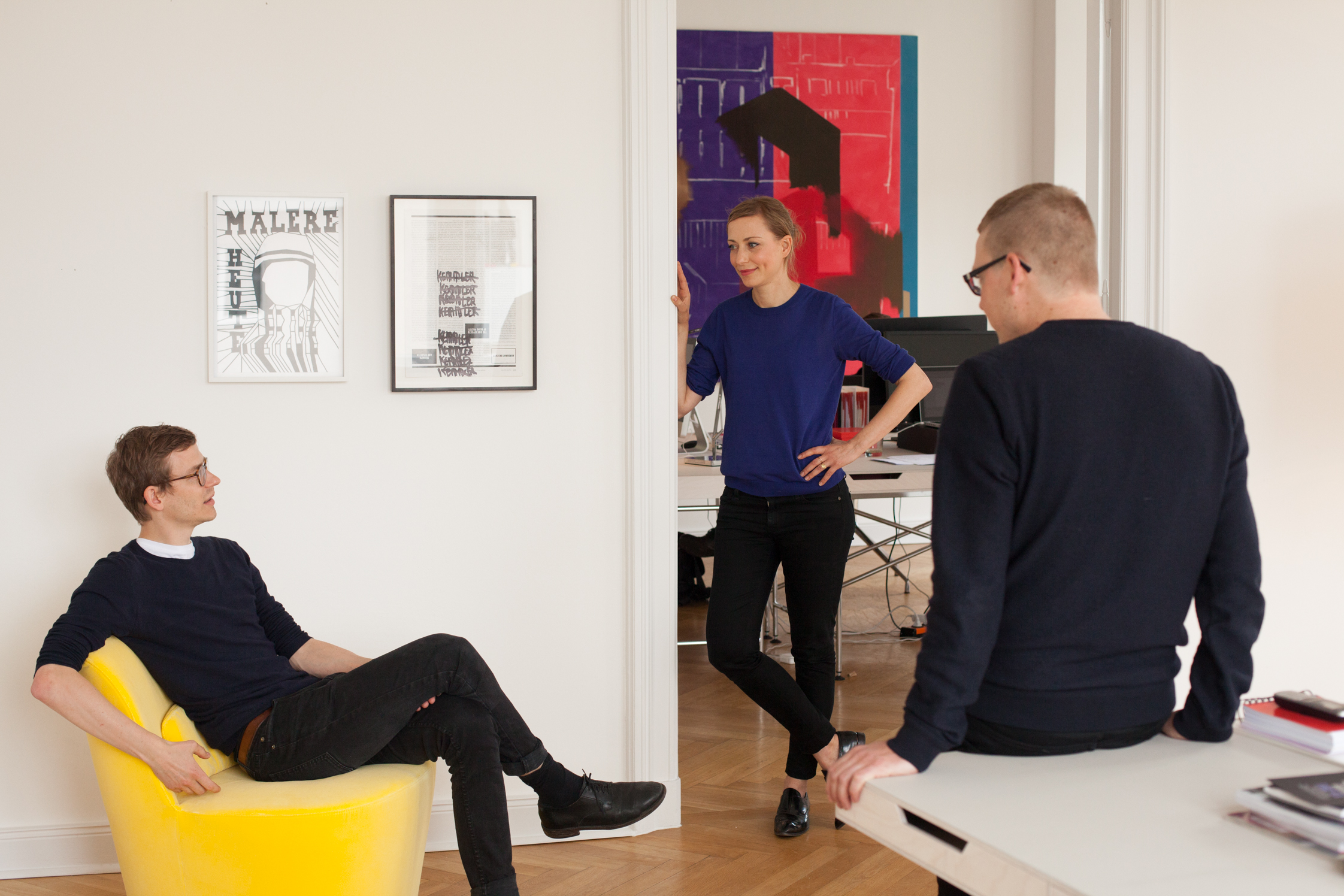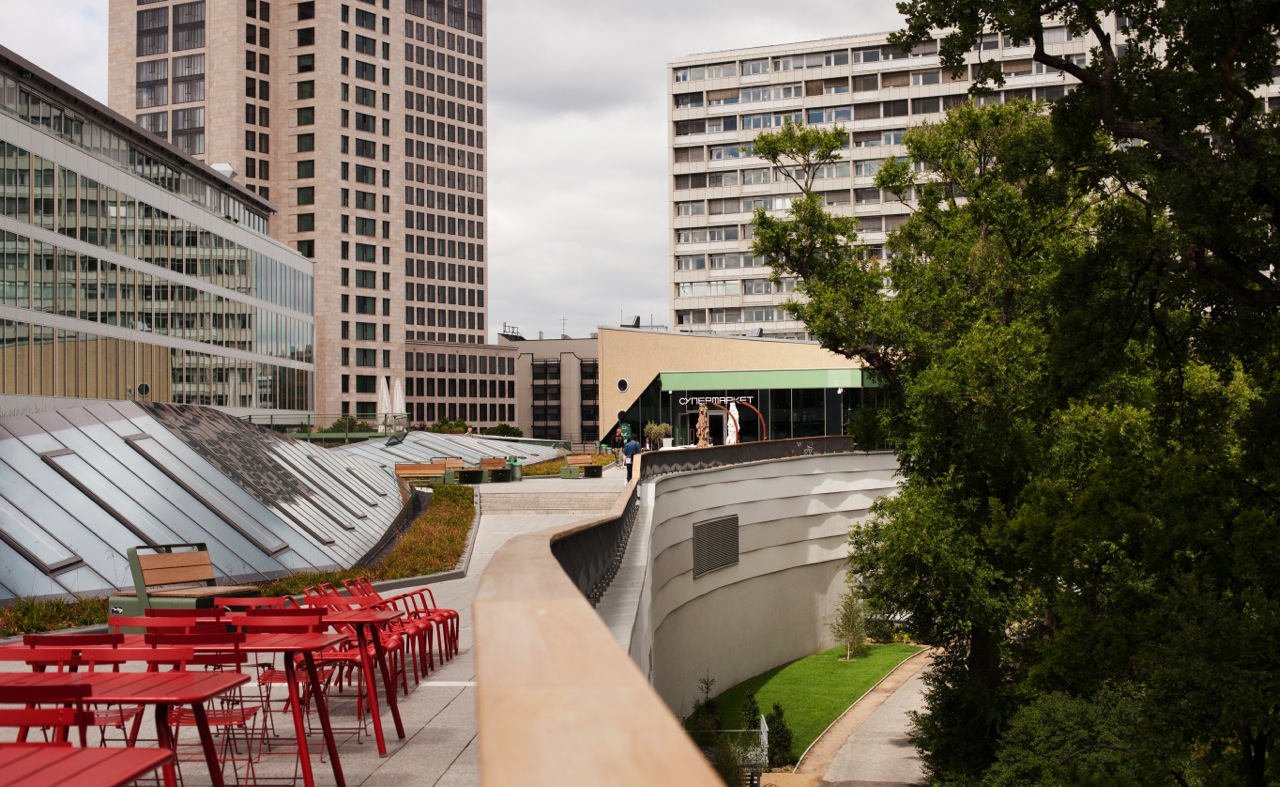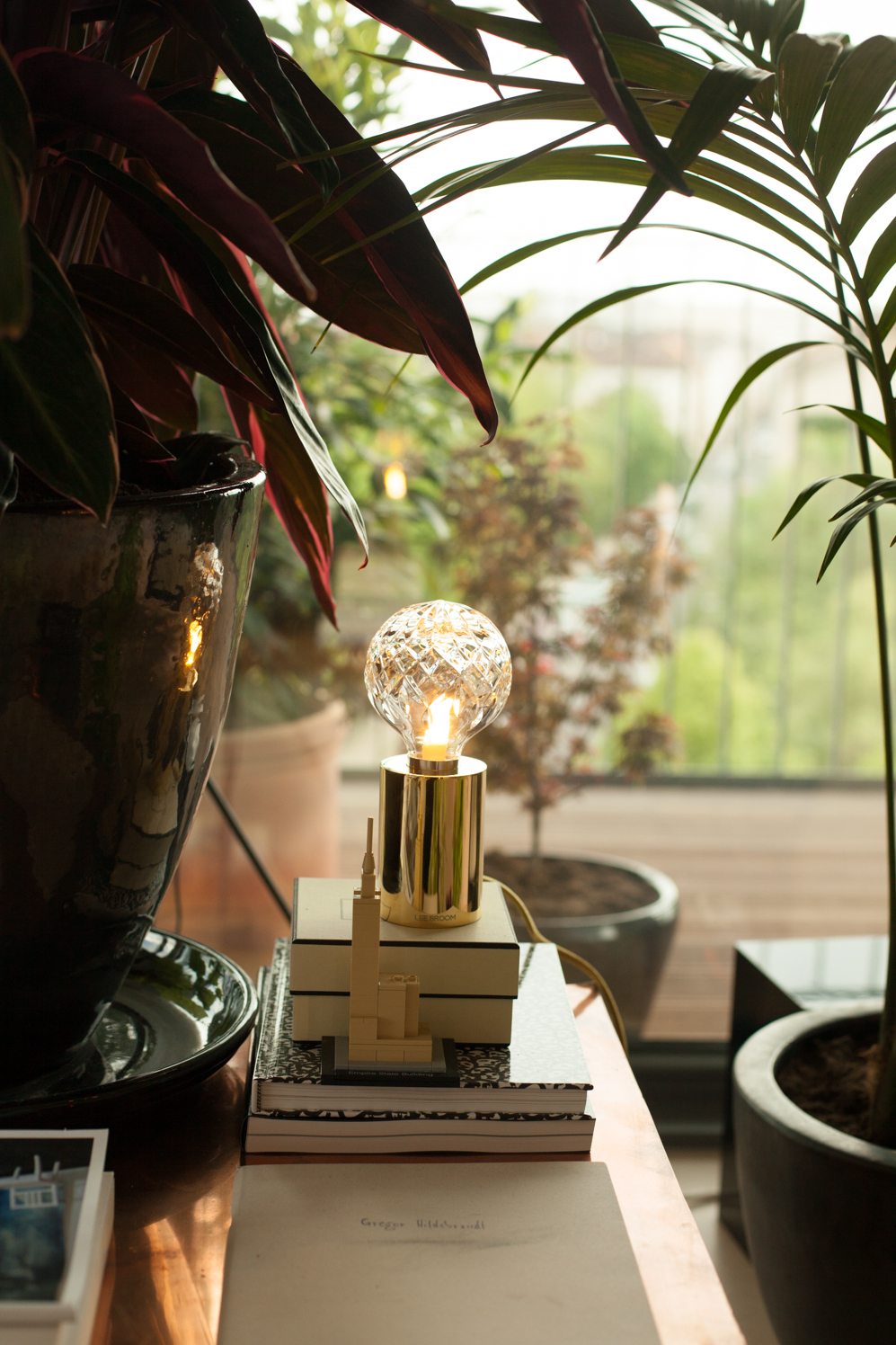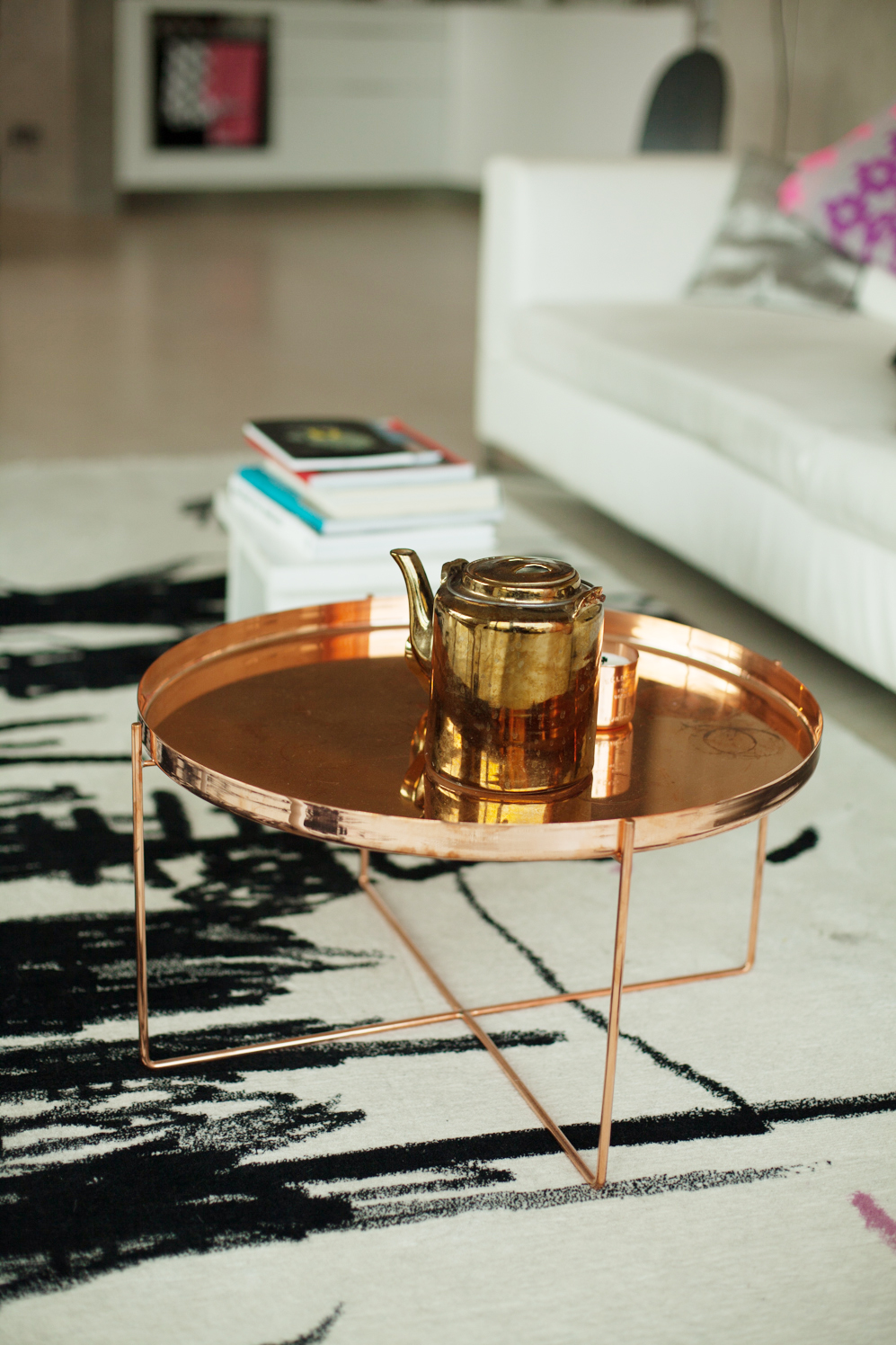 To South Africa and back – how was it moving back and forth so often as a child?
I loved South Africa, many of my best childhood memories are from this time. We used to have an old VW bus that we crossed the whole of Africa in, it was amazing! It was hard to return. Immersion in other cultures is always difficult in the beginning. You're unsure and have to develop a feeling for the place, rules and common codes. What you wear, what you talk about, and what kind of music you listen to. I thought this was really hard when I was 14 and we moved from South Africa back to Germany. I missed out on the entire 80s!
How is it, working together with your siblings? I could imagine it being pretty stressful sometimes. 
It works surprisingly well. What's great about working with siblings is that you can argue well. Furthermore, there isn't some power of reasoning between us. But, unlike when we were younger, I realized that the tone is a bit more raw. It's just brutally honest. What's good about family is that you absolutely trust and know them ­– not falling into old patterns learned from sitting together for years at the kitchen table is what's complicated. The statistics show that family businesses are usually more stable than others, so I'm confident.
Do you feel that the immersion in different cultures and your early decryption of the prevailing cultural codes was helpful to you in your work today? 
It has a lot to do with it. For example, once as a teenager I went to my parents and said, "Well, I've analyzed it. Here you need Chucks and a Mustang blouse and a bomber jacket. It's important." My parents answered, "You can't have it all. In Africa there are children starving, we're not buying sneakers for 100 Marks." (laughs). I think that as a child I felt it was important to read codes – and I've made a profession out of that.
Is this where your interest in fashion comes from? 
I don't believe there is some underworld of fashion. A certain language applies everywhere, which communicates whether you belong, or not. This is true in the township of Soweto, Johannesburg exactly as in a one-horse town in lower Saxony. Analyzing these codes interests me.
Do your parents actually understand what you are doing?
Now and then they are surprised that four of their children – there are five of us in total – have landed in economy, and above all in advertising. My parents are extremely well socially adjusted. One reason we went to Africa was because they wanted to fight against apartheid. They were very committed.
You live at Kottbusser Tor, but your office is at Viktoria Luise Platz. Isn't that quite a bit of a contrast? 
Yes, but a nice one. Basically, I have a longing for old culture and long-established structures. I've got that with my office at Viktoria Luise Platz. I appreciate leaving in the mornings for Schöneberg, to my Art Nouveau office and this "perfect world." As a creative agency we have to constantly develop new ideas, and I find comfort in the calm there. In the evenings I also appreciate the contrast that Kreuzberg offers. Here at Kottbusser Tor the scene is more left-alternative. From my balcony I have a direct view of the hustle and bustle – but from the 6th floor rather than as a backdrop. You can enjoy it more than being in the middle of the hubbub.
In Berlin one typically lives in an Altbau with stucco and double doors and herringbone parquet. You live in a modern building with a lot of concrete and a glass façade. How does it affect your sense of living?
Moving from an Altbau to a Neubau was a big change for me. I own a lot of old furniture, inherited from my grandmother. An ancestor was a gardener at the Sanssouci Castle, so I have furniture from the Sanssouci garden house. There are a lot of pieces from the Biedermeier period. They looked lost in front of the glass façade, so I put the furniture in the office and started from the beginning at home.
What treasures can be found in your apartment these days?
In the beginning I thought everything had to be reduced and minimal. Then I realized that this has a very strong effect, like a frigid architect's apartment. So I've integrated more vibrant, playful things. For example, I collect filigree glass – for a feeling that is rather hilariously Versailles-like. Otherwise I mix Castiglioni with E15, and I have discovered the Tongue Chair from Arne Jacobsen. They are made based on a design from the 60s, but couldn't be built at the time for static reasons. Today, 40 years later, it's possible. Crazy. Above all, shiny things look amazing in front of the concrete – so recently there's been the addition of more gold and silver.
In general, what's important to you in the rooms where you live? 
I think it's important that an apartment is cozy and at the same time speaks for the person who lives there – the different stations of life, travels, curiosities, things that lie close to the heart. In my apartment there are memories of childhood in Africa, books –preferably Indian literature – a collection of Hermès boxes, a little collection of pictures of work and family. And it's not all organized like some boring still life, rather with movement and good humor.
Is a new apartment a new life? 
Since I've lived here, I've developed at least one new hobby – gardening (laughs). I have probably made every beginners mistake in the book, but slowly it's working out. In the meantime, I've become very fond of my plants. They have the effect of mixing the inner and outer spaces. The apartment looks a bit like a greenhouse anyways, so I can include this effect. And finally I have foresight – the horizon is also good for the head – I really don't want to miss out on anything. The Berlin Wall ran practically just outside my door, the death strip, that's why there's so much room here. Even when I feel like I'm living in Kreuzberg, I haven't really even gotten out of Mitte (laughs). But East and West Berlin is in any case just a matter of feeling.
Katharina, is there a more creative agency than Kemmler Kemmler in Berlin?
Honestly, what we really have our eye on is the arts market. In Berlin there is a great number of very interesting creatives who are more original thinkers than we are – or every copywriter under the sun. This is why we work together with artists. Indeed, they are more difficult to organize, but the results are exciting and relevant.
The agency of Kemmler Kemmler has a slogan: Where physical meets digital marketing. What does this mean exactly?
If you want to communicate concepts in a digital environment you need content from the real world rather than the digital. This was the mistake of Second Life. A purely virtual world isn't interesting to anyone. People want to talk about their real experiences, that's why Facebook is booming. Social networks have to be fed and this food comes from physical space. Therefore, we design exciting brand experiences in real space and amplify them through social networks.
By this time, your creative agency has become a family business.
Yes, indeed. Since its inception my three brothers have come on board. Sebastian was the Planning Director for Jung von Matt and AKQA in New York and London for a long time. He's responsible for Strategy and Digital. David is an architect and has just jumped from Gothenburg to us; he quit building Swedish wooden houses and is now working on a sci-fi city for SUPERNOVA at BIKINI BERLIN. Kornelius is responsible for finance – as a corporate consultant he can bring in structure, because the rest of us are more creative. The combination of creative conception, strategy, digital and architecture is good, because there are hardly any agencies in the fashion industry offering everything from a single source. The market is very fragmented – individual photographers, designers, installation artists and show window designers develop their concepts independently from one another and there is very little overall strategy. We can bring all these channels of strategy, conception, architecture and digital environments together.
How does the SUPERNOVA store work and what's so special about it?
What's special about the store is that every four months we develop a completely new vision in which we allow new partners and creatives to explore their vision of the future. Hence the name – a supernova is a star that has exploded, this means we combine creative potential and let it explode before it burns up after a season. The nice thing about it: you don't know beforehand exactly what this explosion will look like – only that it will be different than the one before. It's an experiment – that's what makes it so exciting.
You just finished the first season, where did your story start?
We developed the first season for the World Cup. Architecturally we wanted to tell the story of the street footballer on the way to becoming a world star. The area of the historic Zoo arches, which is BIKINI BERLIN today, was built in the 50s, so the architecture refers to Jean Prouvé inspired cluster homes from legendary sci-fi films of the 50s. The setting is a Brazilian favela in which a fictional millionaire has built a Brutalist stadium. Customers shop for their 'gear' in a favela, try it on in an interactive training ground, and can be celebrated as a world star in the stadium. Thirty-five LED screens from Samsung and a massive sound system from Teufel ensured that the whole thing functions as a flickering heterogeneous multimedia installation – just like a futuristic favela. The concept was developed by our architect David Kemmler in cooperation with Christian Weinecke from Comme des Garçons. At the moment we are working on the next season.
Why would the customer need a script for shopping? Isn't shopping about the procurement of goods?
It's not enough these days to create goods and wait for people to come. You should always stage experiences and create occasions for conversation. Shopping is the number one recreational activity for Germans – you have to deliver more than just a product, that, when in doubt, one can get more easily and cheaper on the Internet.
Is there also perhaps a hidden attempt to save retail stores from the ever-increasing strength of e-commerce?
Retail businesses don't need a bailout yet. Naturally, what can be observed: e-commerce has a certain advantage – everything is available at a better price and is delivered straight to your door. That said, you sit in front of the computer alone, while shopping in the real world is a social experience. If you look at successful retail concepts such as Dover Street Market in New York or Broken Flowers Market in Paris, it's clear that it's about creating meeting places. There are many advantages to retail businesses. I don't believe that they're dead, not at all – it's merely the function that has changed.
Would the store's concept work in other locations?
The store was developed out of the core idea of BIKINI BERLIN: to create a space for bold innovative retail concepts. This is what distinguishes BIKINI BERLIN from traditional malls and it's what leads the seasonal rhythm of SUPERNOVA. In that sense, this particular concept could work in other locations away from its origin. We're also not the only ones out there with fresh ideas. The stores from Artek Vitra, Andreas Murkudis, Mykita, Supermarket, or Gestalten are all, in their different ways, highly original and stage a very different world.
The concept mall BIKINI BERLIN is a symbol of the revival of West Berlin, which was considered "dead" for many years. Do you think that the West is actually more attractive for young people at the moment?
Absolutely. Right now Kurfürstendamm is like a shopping highway, whereas the concept mall has integrated oases of relaxation. There's nowhere better to sit than on its rooftop terrace and to spoil yourself with indulgences from The Eats, Supermarket, and Gestalten, all while watching the baboons playing in the zoo. In the past, one only went to Ku'damm to go shopping, now you can also meet friends there, and do a little shopping on the side.
Thank you very much for these interesting insights, Katharina. To find out more about the BIKINI concept mall, visit their website here.
Photography: Debora Mittelstaedt
Interview & Text: Celina Plag
For more stories in Berlin you can look here.