With over 7,000 kilometers of coastline, Italy is blessed by geography since locals are never too far from a beach and a chance to soak up the sun's rays.
It's no wonder then that wearing sunglasses has become second nature to them. "It's an unwritten rule we Italians have," says Luca de' Finis, co-founder of eyewear brand TYG Spectacles.
De' Finis started his love affair with sunglasses while still a teenager living in a seaside resort town on Italy's Adriatic Coast. Sunshine was plentiful and tourists flocked there to soak up the warm Mediterranean light. "I would hang out after school with a friend at their optician shop and peruse all the models. They carried lots of niche brands — many foreign — designs you didn't see elsewhere. Soon, I started to amass a collection. Vintage pieces, you name it, I had dozens."
While work would later take him to Milan, where he took a job at a headhunting firm, the memory of idyllic summers eyeing the beautiful lines of sunshades stuck with him. Three years ago, the entrepreneurial itch was too strong to ignore so he switched careers. "Instead of finding work for others, it was time to branch out and start my own business."
A Passeggiata Along Corso Como
The office in downtown Milan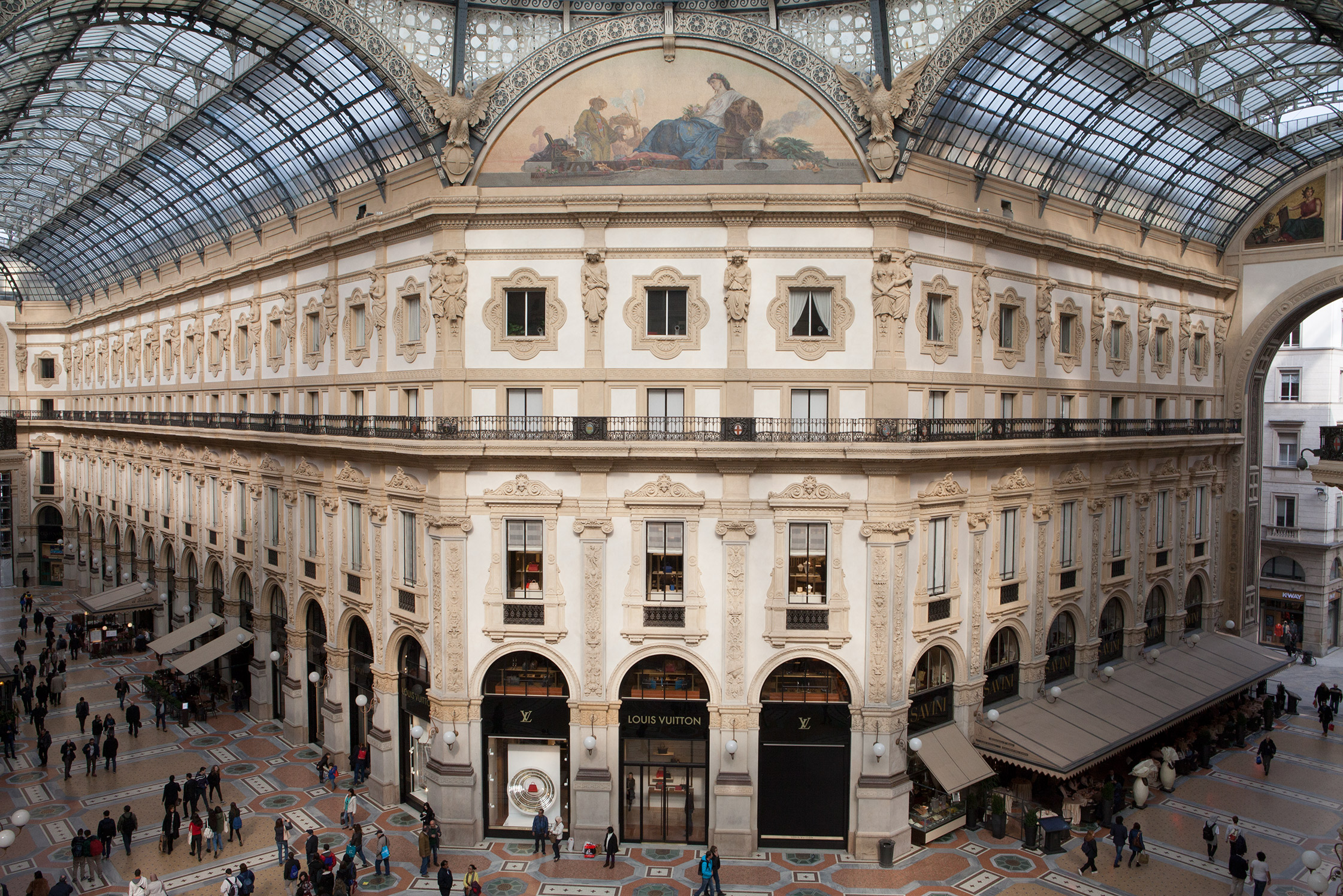 "We look to architecture for ideas. The lines, proportions and geometry are all elements that we look at when coming up with a new design."
Together with fellow eyewear aficionado Enrico Prisco, who De' Finis met when he hired Prisco for a job at their placement firm, the pair laid the groundwork for TYG Spectacles. They knocked on doors of the best suppliers in northern Italy to source their frames. "In the Veneto region, there is a lot of eyewear know-how that has been accumulated over decades. These are family-run businesses who still do assembly work by hand. Machines are secondary. What's most important is the eye of the artisan."
Given that Italy is home to Luxottica, the eyewear giant that enjoys a near monopoly, they looked to artisans that could work with TYG's small order book and who were eager to experiment with new shapes and detailing. TYG frames are made out of cellulose acetate, a natural material derived from cotton fiber that is 100 percent natural and anti-allergic. Once cut from a sheet of acetate into the desired form, the frontal part of a frame is placed in a tumbler, where frames slowly mix with wood pellets and tiny balls of pumice to help smooth out their harshly cut edges.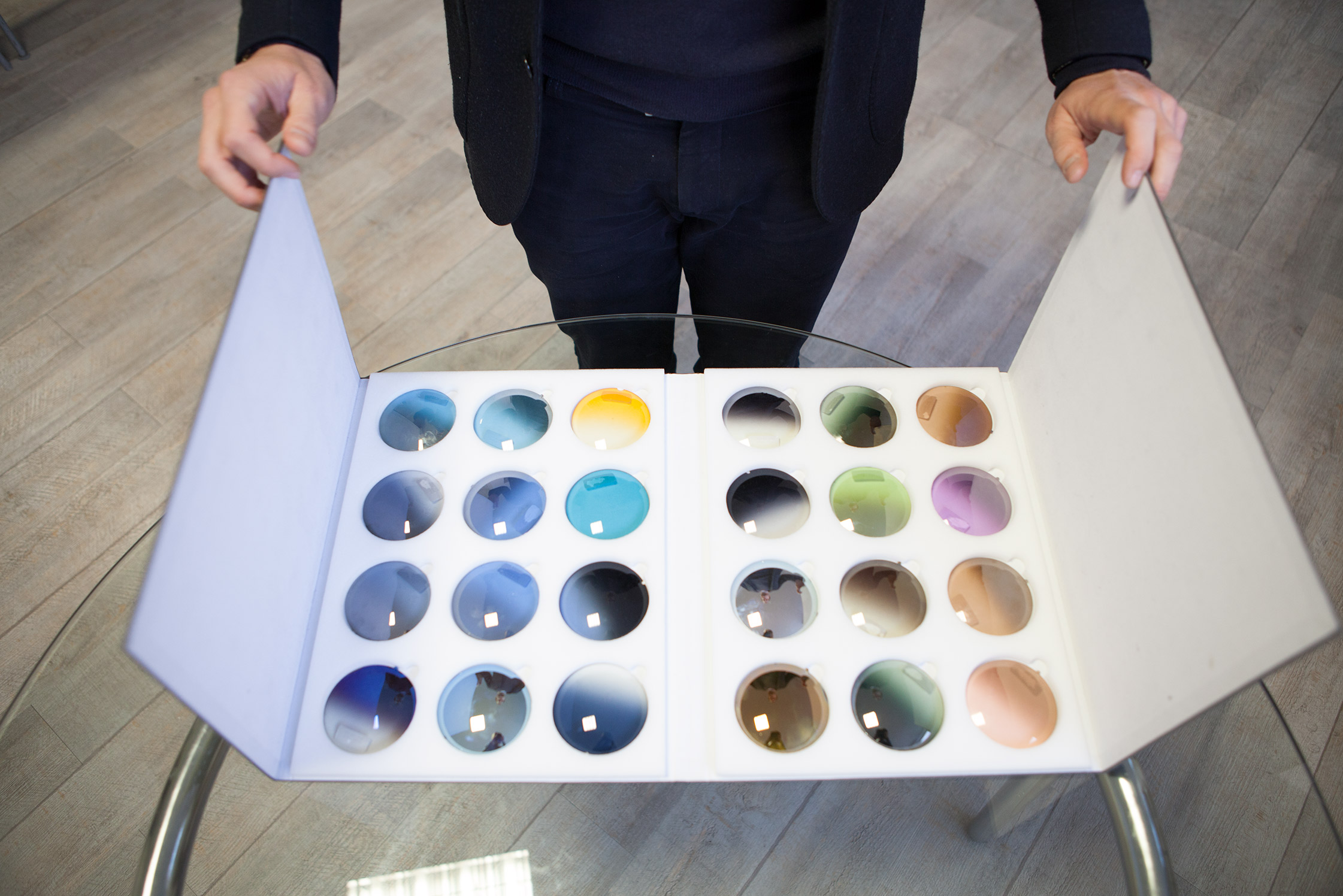 "The Mediterranean and its sunlight, our enviable Italian way of life are things we try to channel into our creations when we work."
Hand polishing then takes over as the craftsman begins to piece together the model. For the temples, TYG is known to use Ergal, a lightweight aluminum alloy stronger than steel but which still offers enough flexibility so the frame can be adjusted if needed by the wearer. In limited edition series, the brand has made frames entirely out of buffalo horn and has become known for creating rich tortoiseshell hues for both its optical and sunglass models.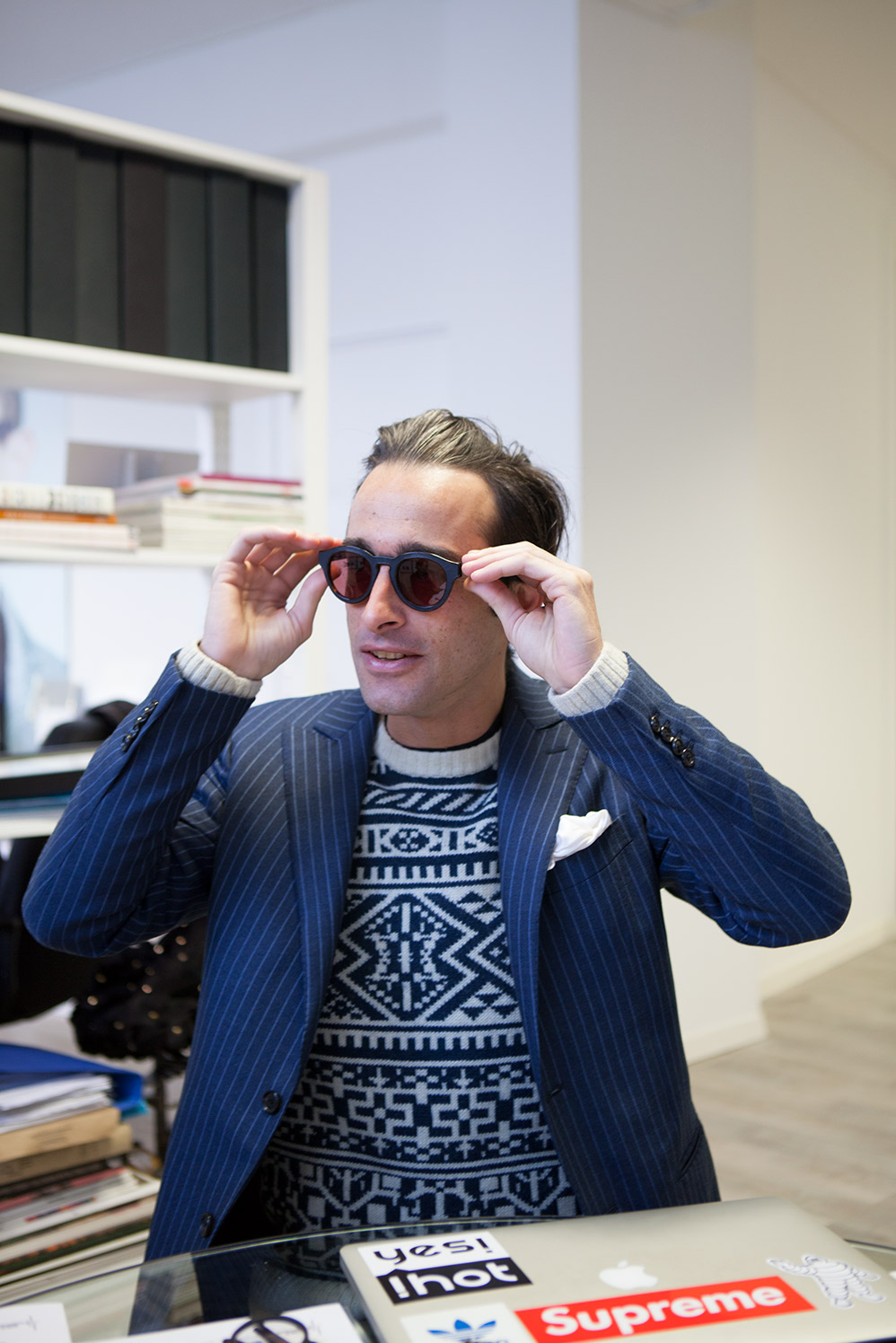 Working with MINI on the Gentlemen's Collection, TYG experimented beyond their usual materials, embellishing the frame with laser-cut calfskin leather for a quintessentially Italian touch.
"We are not trying to reinvent the wheel… We simply want to make sophisticated eyewear that has character. The aim with our designs is not to be fashionable or trendy but to be timeless."
Perhaps the duo is most recognized for their playful use of tinted shades and sun filters, which includes an icy wayfarer frame with reflective mirror blue lenses. From 1950s Buddy Holly silhouettes to their latest collection, an homage to the Bauhaus and modernist architecture with bas-relief milling and a strong contrast between matte and polished surfaces, the brand has had success updating classic styles by infusing them with a contemporary look. "We are not trying to reinvent the wheel," says De' Finis. "We simply want to make sophisticated eyewear that has character. The aim with our designs is not to be fashionable or trendy but to be timeless."
Regional Wisdom
A visit to the TYG manufacturers in Veneto
At least twice a month de' Finis and Prisco head out to their two manufacturers in the Veneto region for quality checks. The two balance out each other: one, a family-run business in the mountainous Agordina valley, specializes in fine crafting while the other focuses on the larger scale of production from the industrial locale of Pederobba.
TYG Spectacles at a glance . . .
1

Company Established: 2013

2

Debut: TYG first exhibited at Milan's Mido, the industry's leading trade fair for
eyewear, in 2014

3

Employees: 4

4

Eyewear output: Over 3,000 frames made each year

5

3 best-selling models: – Charles: Matte frame inspired by legendary architect Le Corbusier – Marianne: Optical frames with clean lines influenced by the Bauhaus – Agatha Kriska: Rounded oval frames for fashionable ladies

6

Good Vision: The brand uses Carl Zeiss lenses manufactured in Italy
"Our goal when we started was to ensure that every component that went into our eyewear was made in Italy."
"The expertise of the eyewear artisans is remarkable. It takes a skilled hand, and eye, to get the polishing just right on a frame. Details really matter in our business."
"Manufacturing in Italy means lots of hands-on workmanship. The firms working in the Veneto region are recognized all over the world for making quality frames. There is no one better."
Thank you, Luca and Enrico, for sharing the story behind TYG Spectacles with us. Find out more about TYG and their vision here.
This portrait is part of a collaborative series, produced by Freunde von Freunden and MINI. These features take a personal look at three Italian design talents behind the MINI Gentleman's Collection – men's accessories created for the launch of the MINI Clubman. We tell the inspiring stories behind the design, focusing on the craft used to create these special products.
Photography:Gaia Cambiaggi
Video:Maya Röttger
Interview and Text:Ivan Carvalho