Eight thousand seven hundred and sixty one. That's the number of coffee shots we made in the FvF kitchen in 2015 – 8,761! It's the fuel that has kept us going, and that has contributed to the tremendous amount of great things that we are lucky to be a part of.
We're passionate about coffee, to the extent where every member of FvF's staff is professionally trained by Companion Coffee, and our beans are specially from Five Elephant. But we're even more passionate about what we do. That's why we feel fortunate to have published amazing stories, produced incredible videos, worked on forward-thinking projects, and done so much else this year.
As 2015 draws to a close, we look back on this remarkable time of connection and creative energy – for us at FvF, for our contributors around the world, and for the many guests that have graced our pages. We couldn't begin to tally all the wonderful people we have met or the tales of creativity we've seen – from surfers in Lisbon to photographers in Japan to artists right here in our Berlin home – and it has been a joy to get to know everyone in special ways.
Here's our snapshot of the past twelve months. Thanks to our readers for making the FvF story happen. Now, we're just going to make another quick coffee.
FvF Around the World in 2015
Here, there and almost everywhere
2015 once again showed that creativity has no borders. It is not something exclusive to any particular place or culture, and we find time and again it has little to do with money or resources. True creativity springs from inspired people, no matter where in the world they are. This year we featured stories from 66 different cities and 29 different countries, traversing almost the entire globe – from Tehran to Taipei, and from Oaxaca to Bagru. Click on the points in the map above to see stories from all the cities we visited.
Our Favorite Features
Memorable portraits, personalities, and more
Portraits are the beating heart of FvF. They are the essence and core of how we started out, and we're continually refining and developing how we present them. We're always trying to find ways to enrich the portrayal of the lives we're privileged to see. We pushed the boundaries of digital storytelling this year with our redesigned format. We've spread our wings a little too, featuring the most diverse group of inspiring people we've ever had in the magazine to date. The list of guests is staggering: post-apocalyptic builders in NYC, Florence-based fashion designers, furniture designers in Tel Aviv, chefs in Switzerland, surfers in California, and a host of creatives in Berlin, including illustrators, architects, actors, photographers, curators, and strategists. It's almost impossible to single out our favorites, but below are just a few of the year's highlights.
Drink in our brief history of Mezcal in Oaxaca.
Meet photographer Leslie Williamson in her mid-century home in San Francisco.
Illustrator Sayori and her architect father Toyotsugu Wada at home in Tokyo in their coastal-inspired house.
A converted Dutch-mill, home to the creative father-daughter team, model and photographer Romy and artist and designer Bart de Vries in our ongoing Friends of Cars series with Spiegel Online.
None of this would be possible without our network of collaborators around the world. That includes our photographers with their keen eyes and our writers with their quick pens. If there were MVP prizes for the year, though, there are two obvious candidates: Jordi Huisman, our photographer in Amsterdam who shot no less than 10 portraits for us, and Shoko Wanger, our writer in New York who probably touched 50 stories in total, and even joined us in Berlin for a week. Thanks Jordi and Shoko!
FvF Productions
A year of great collaborations and work
In addition to the website the world knows and loves, FvF is also a full production company – and 2015 was a banner year for us. Working with select partners and clients, we delivered bespoke stories in a multitude of formats, utilizing our specialist team to find creative solutions to interesting challenges. These encompassed print, video, digital productions and much more. This year we've relished working with companies that share the same ideals and values as FvF, who care as much about the passion and creativity of our guests as we do, and who are willing to push the envelop a little to do so. Collaborating with brands that understand and respect the creative process has yielded some of our favorite projects to date, and we're excited to continue with this type of forward-thinking partner pursuit in 2016.
Some of the year's highlights included our ongoing, extensive collaboration with MINI, three unique home portraits with Siemens Home Appliances, the continuation of our Vitra Home Stories and major undertakings with USM – we created so many portraits in our Personalities by USM series that we were able to publish our third book. Other highlights included: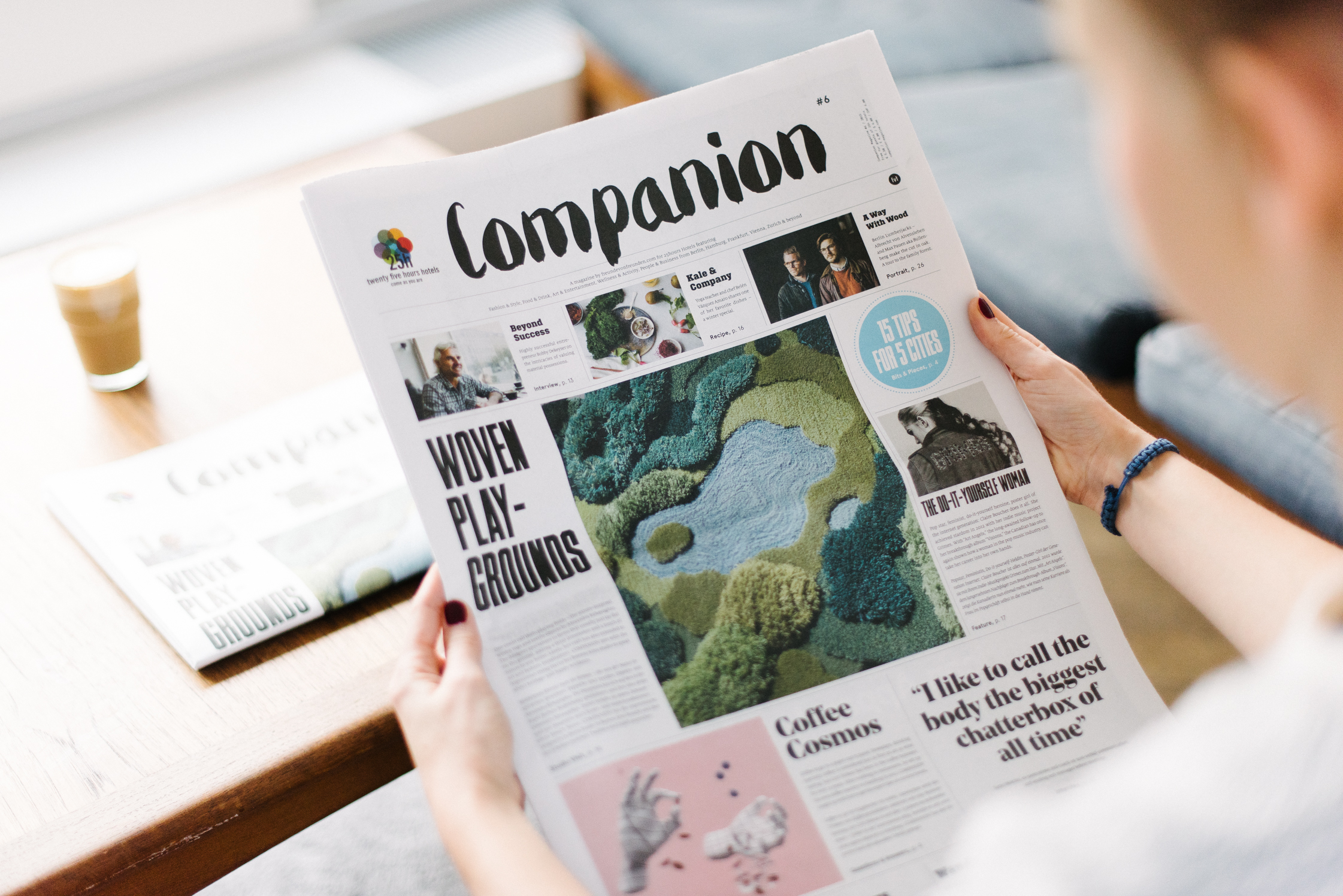 We produced three issues of Companion Magazine for 25hours hotels, a project headed by our mother agency MoreSleep.
Til Nadler at home for the clothing line CLOSED.
Andreas Jarner for JUNIQE, showing us his creative world in Copenhagen.
Extreme mountaineering in Chamonix-Mont-Blanc with David Göttler for The North Face.
Talking mens and sportswear design with Johanna F Schneider for Nike.
Strategist and designer Louisa Heinrich on the human angle in the digital world, for Deutsche Bank.
Ongoing work with BMW Culture.
Extreme surfing with Marlon Lipke in our piece on modern day globetrotters in collaboration with Mercedes Benz.
Exploring the seaside town of Soorts-Hossegor with surfer and musician Clément Froissart for MANGO.
Close to home, A photo shoot in the FvF Apartment for Techniker Krankenkasse.
There were others as well, and of course our many co publications with media partners ZEIT Online, Speigel Online, and our newest partnership with VSCO. And all this is just setting the stage for what's coming in 2016!
FvF Videos in 2015
A world of moving images
Video production at FvF has been one of the highlights of our year, thanks to our stellar in-house production team and our network of collaborators. We shot 16 videos in total – the most we have ever created in a single year. The breadth and scope of the content has also been amazing – we visited a community activist in Colombia, a traditional potter in Romania, and an inspiring music teacher in India. We also got to explore a trio of unique living situations in our home town of Berlin with Siemens Home Appliances – from Jurg Judin's renovated gas station, to Kolja Stegemann's FLODD Boat, to Arno Barndelhuber's amazing Anti-Villa. As tough as it was, we've whittled it down to a few of our favorites below.
FvF Events
Happenings and get-togethers
It's all well and good to build something on the internet, but there's nothing quite like catching up in real time. In 2015 we hosted events with members of the FvF community all around the world, giving us a chance to meet face-to-face and exchange ideas in conversation. The FvF Apartment was the cornerstone for many of these gatherings – our favorite space close to home and a place born from the idea of bringing people together. In October, the apartment was even the last stop of one of our biggest projects of the year – the book tour for Personalities by USM, which made its way through Hamburg and Frankfurt before its Berlin launch.
The chameleonic space of the FvF Apartment was put to good use by a range of creatives. Fashion label CLOSED put their own spin on the interior, bringing in their collection for two seasons of Press Days. It also launched Kickstarter in Germany, held a lunch with Johanna Schneider in collaboration with Nike, and hosted numerous talks and workshops. Special thanks to our friends at Marsano, Black Isle Bakery, Companion Coffee, Monkey 47, Vöslauer, Our/Berlin and Brlo, who graced us with kind support many times throughout the year.
In December, the Apartment hosted this year's season of the FvF Christmas Pop-Up Shop, where we shared a curated selection of design objects from the FvF Shop and beyond, held workshops, and said hello to our readers.
Celebrating the launch of Companion Magazine #5 at the Ziegert loft on Reichenberger Strasse, Berlin.

As keen travelers, some events took place on the road, like our series of FvF Friends Dinners hosted by onefinestay in LA and Paris. The events gave us the chance to catch up with good friends from the FvF community in welcoming and artfully designed spaces. Both were communal dinners in every sense, the kind where everyone pitches in for the end result and conversation flows as easily as the wine. We left inspired, with plans for more of these gatherings around the world in 2016 and beyond.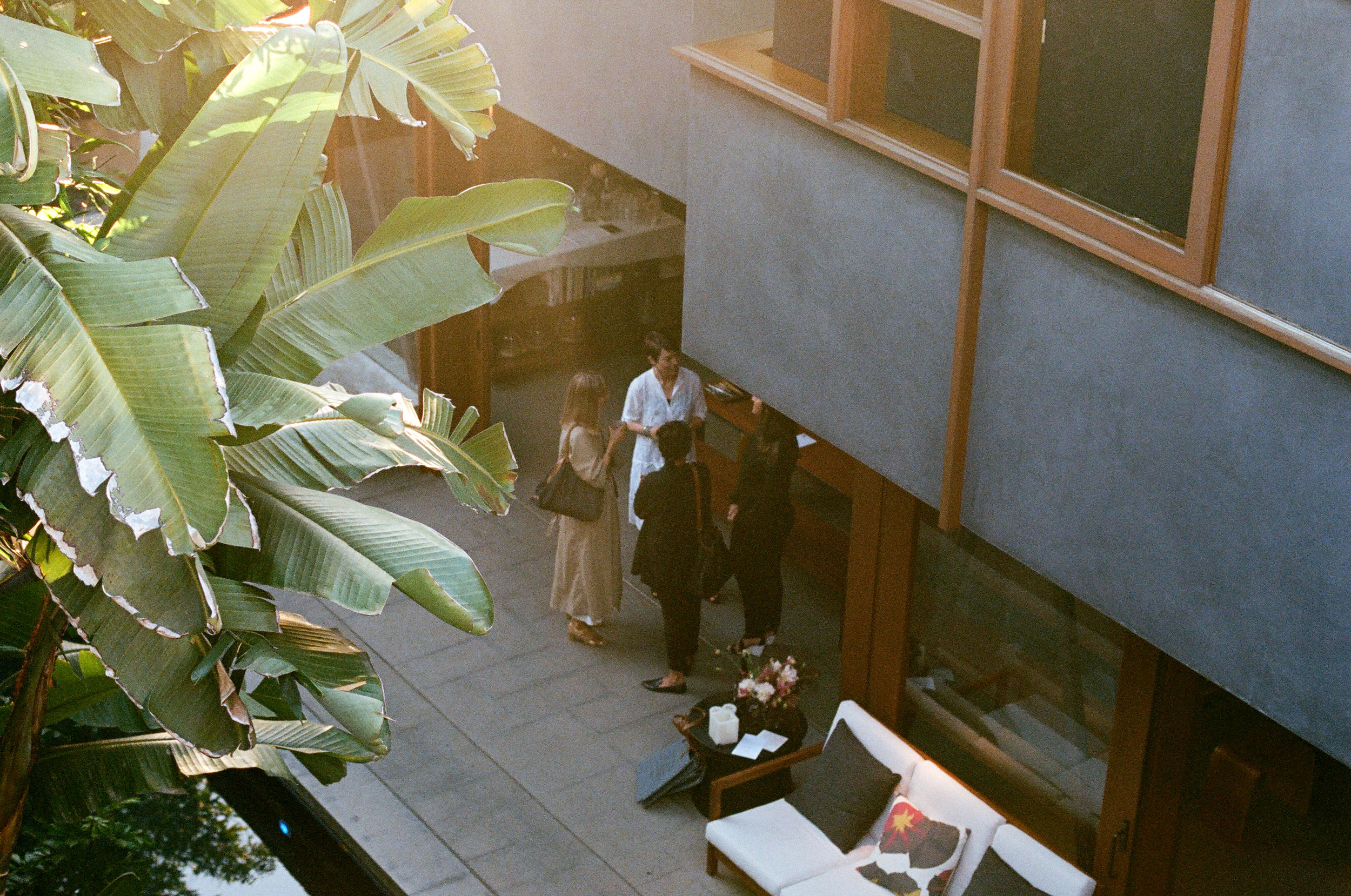 FvF Cooks
The World On A Plate
In 2015, FvF Cooks was a series that kept on giving, and was one of our reader's favorites, judging from their response. Recipes flowed in from across in the FvF community with dishes to transport our readers around the world in a single mouthful. There were many memorable meals on the road: from a picnic in Athens, to a four part vegetarian series from Stockholm, to eating alfresco in Spain, not once but twice – from a food truck in Barcelona and on the patio in Madrid. Meanwhile, here in Berlin, our team lunches proved a hit both at the table and on the site. We had a wonderful spread of culinary goodness – from Thai and Techno in the FvF Apartment to celebrating our summer party with Delicious Burgers (both the restaurant's name and an apt description of our lunch) to the modern haute cuisine of Restaurant Ross. With 33 FvF Cooks stories in total this year, an FvF cookbook may well be the next course.
The Year in Travel
Photographs from far-flung places
Our travel blog gives our readers the chance to see the whole wide world through the lens of some of our most adventurous and talented photographers. They reflect the wide variety of places we at FvF visit, introducing you to settings where some of the most interesting personalities from around the globe live. Our favorite photographs of the year take you on a trip from the peaceful German countryside to the breathtaking mountain scapes in Iceland and warmer realms like the Azores. We've even begun travel collaborations with the likes of Eldorado Experience and other partners, where travelers from all over the world share unique and beautiful photo stories from their journeys.
"Iceland On One Wheel", produced in collaboration with Eldorado Experience – Stephanie Dietze
The fancy Terra Nostra hotel backyard in the Azores. May, 2015 – Diogo Falmeida
This image was taken on the way up Mount Snowdon in Wales, which we accidentally climbed up twice in one day. The views from the top were stunning and we ended the day by resting our legs by a fire with a roast dinner in a pub near by. – Naomi Wood
Seascape – Morgan Maassen
Deutschland, Brandenburg, Kyritz – Oliver Basch
See our Best of 2015 Travel Photos article for an extended selection from the blog.
Our Most Liked Blog Posts
Insights into our hive mind
The FvF blog is the place for news on the happenings in our creative community. The feed is always a good barometer of what is buzzing around our minds at any particular time. It's also an insight into what our readers are into as well. Some of the stories we post just seem to take off – and sometimes even we're not always entirely sure why. The four posts below collectively received over 10k notes on Tumblr – with the only common factor being that they're all about things that are uniquely cool.
Most Liked Instagram Photos
Fair and Square (At Least Until August, 2015)
Instagram keeps us in touch with our nearly 100k-strong community of readers and collaborators in the most visually pleasing ways. The 5 most liked photos of the year are a neat cross-section that take us full circle – from cozy interiors to the great outdoors. In 2015, we launched our new Instagram takeovers, a series that kicked off with heady shots from VSCO Artist Initiative™ photographer Yumna Al-Arashi and has since led us along the far-flung travels of Ruben Hughes. Watch the series grow in 2016 as we continue to share our most truly stunning shots.
Favorite Mixtapes
Music is the answer (it doesn't matter what the question is)
Everyone in the FvF office is music-obsessed, and the FvF Mixtapes are a constant soundtrack. This year we ramped up not only the number of mixtapes we published (21 in total), but also the way in which we present them. We delved deeper into the stories of the individuals behind the music, revealing their motivations and inspirations in a photo-rich format. Our 100th mixtape will be running in 2016, and we're stoked to have reached that milestone. For a taste of what is to come, see our Luca Venezia and Venus Dupree mixes – and feel free to suggest selectors from your city who you think would make a good fit for the series.
The Number Crunch
Stats All Folks
We've continued to make new friends and fans throughout 2015 on all our social media channels, with more joining our network and community every day. Instagram has been the rising star of this year, with followers more than doubling in less than 12 months. You can see the numbers below, and for fun we've also worked out the percentage increase from 2014 to 2015.
Facebook Fans: 2015: 127,270 – up by 29%
Blog Readers: 2015: 107,861 – up by 32%
Instagram Followers: 2015: 95,600 – up by 130%
Page Views: 2015: 17,711,529 – up by 12%
Site Visitors: 2015: 1,960,190 – up by 16%
Video Views: 2015: 1,583,459 in total
Over the year we published stories from a staggering 29 different countries, and more than 60 individual cities. In total, there were 268 posts on FvF platform. Our network of contributors keeps growing too, as does our in-house team. We seem to be on a mission to represent as many nationalities in the office as possible – we can now count New Zealand, America, Holland, England, Scotland, Ireland, Australia, Canada, Greece, Denmark, Sweden, Venezuela, and Germany (of course) as the home countries of our staff. The team is becoming as diverse as our content.
Reaching the end of 2015 feels like we've been surfing a massive wave for a whole year, relishing the ride, the challenge and the excitement. Now we're back on shore, catching our breath before we paddle out and do it all again in 2016. It has been an incredible journey for us with many amazing milestones, but everything we do is just a reflection of the vibrant and dynamic creative world we see around us. Our imaginations are constantly sparked by the passionate individuals and pursuits that we connect with, filling us with boundless energy and enthusiasm for what 2016 will bring. To see how things have been changing and developing year on year at FvF, take a look at our round-ups for 2014, 2013 and 2012.
Thanks to our community for all the inspiration, and see you next year!