Echoing Arts and Crafts pioneer William Morris, industrial designer Quentin de Coster believes that an object cannot be beautiful if it isn't functional, nor can it be functional if it isn't beautiful. Instead, he finds that design should endeavor to balance the two.
After leaving his native Belgium—where he has been running his own successful design studio—Quentin moved to San Francisco. He felt an affinity with the Bay Area's creative ambitions and experimentalism, believing the future of design to incorporate high-quality materials, conceptual thinking and technology. California seemed like a perfect fit. We spoke to him about what impact his move stateside has had on his work, and the thinking behind some of his recent projects.
"My brain is fed by the details that I see daily, and then this data is consciously or unconsciously processed through each of my designs."
Your design is characterized by the "continuous observation of people's habits and rituals." How is being an observer a part of your personality, and how does this translate to your practice?

As an industrial designer, I have to admit that the boundary between my work and life is blurry—sometimes even nonexistent. I'm always observing the people around me wherever I am. My brain is fed by the details that I see daily, and then this data is consciously or unconsciously processed through each of my designs

Each of your designs is formed at the crossroads between functionality and emotion, logic and aesthetics. To you, how might these contradictory ideas coexist within a single form? How does this add to an object's character or meaning?

I would not say that these ideas are contradictory—but it's clear that they are hard to balance. To me, an object cannot just be beautiful, or simply work well. Its form must be linked with its function, it's logic—and, above that, it must create an emotion. I never design a shape just because I like it! Behind all the products I design, there are strong concepts and real stories that people can feel while using them.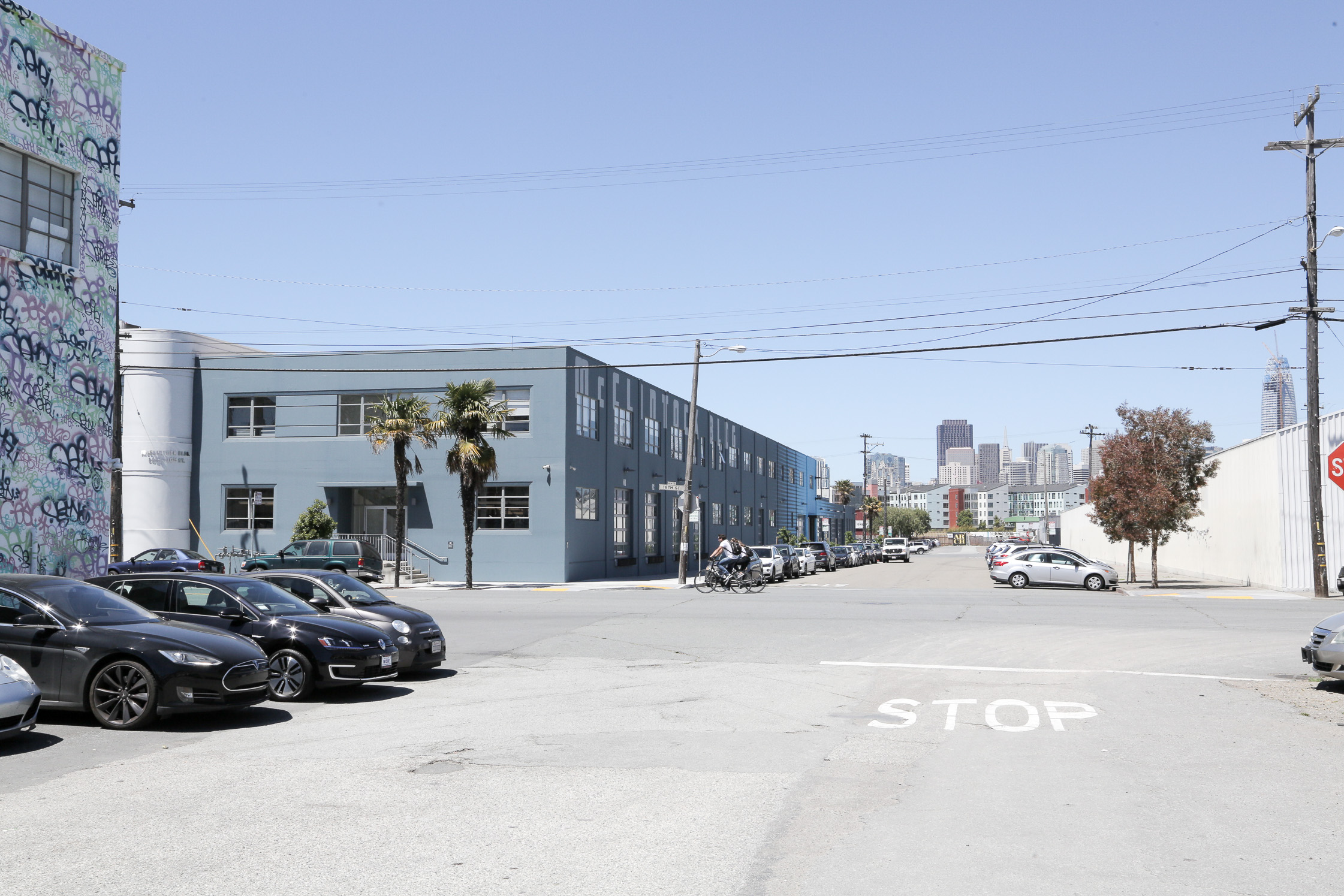 You recently moved from San Francisco from Liège. What prompted you to make this move? What differences have you observed in each city's design culture?

Since I graduated I've been running my own design studio in Belgium. This has given me the opportunity to develop a bunch of projects in furniture and product design. I recently moved to the United States because I got several exciting offers there. I decided to join the renowned award-winning design firm Fuseproject to bring my skills to the next level. As part of the large team of Yves Béhar, I am involved in bigger projects than can be developed as a freelancer with a small team. The design process is quite different. I'm not sure that there is a "design culture" in my hometown, but I can confirm that there is a culture of innovation in the Bay Area. Creativity is in the blood of entrepreneurs in California.

What was the most challenging brief you've ever received, and how did you go about tackling it?

Without hesitation, the most challenging brief I got was from the two-star Michelin restaurant L'air du temps in 2014. It was a challenge for me to design a permanent installation, since I had no previous experiences in interior design. I met the Chef Sang-Hoon Degeimbre at a TEDx conference in March of 2013. During this event, we presented our work and noted many common points between our respective artistic worlds. A year later, Sang-Hoon invited me to create an atmosphere aligned with his culinary expertise for the rooms of his restaurant. San's cooking artistry embodies nature, so I incorporated this inspiration in the different ideas I proposed to him. The project we decided to construct consists of about five-thousand hanging ropes; an abstract reproduction of the random forms created by vegetation.
A selection of Quentin's works
Unity between beauty and function
Dash Dot Desk Set, for OTHR, 2017

SATELITTE, for Van Den Weghe, 2016

HALO, for L'Atelier du Val, 2017

LIANES / L'air du temps, At the two-star Michelin restaurant owned by Sang-Hoon Degeimbre, 2015

INDISCIPLINE, 2010
Material plays a large role in your practice. How do you use a material's innate properties to create unexpected moments in your designs?

In my practice, the idea sometimes comes from the material, but most of the time, it's the opposite: I try to choose the best material after having defined a concept. I don't like to cheat with materials, so I usually try to use it in the simplest way possible. I like to reveal its beauty; its innate strength. The choice of a material must be part of the story that a product tells—it has to make sense.

Emerging technologies and new forms of communication are rapidly shaping the future of the design industry. How has this affected your own practice and view of the design world? Do you feel that it is increasing in size, or getting smaller?

The past twenty years have seen a huge evolution in terms of technology and communication. My practice is clearly affected by both. Today, you're able to work with people in China almost as if they were your neighbors. International flights are affordable and it's easy to travel to visit clients or subcontractors. Technology has a big impact on products; it's easy to see that more and more objects are connected. Take the Internet of Things, for example. The future of industrial design will be a mix of material (product) and immaterial (data). This is one of the reasons why I moved to SF.
Thanks, Quentin, for taking the time to talk to us about your work and process.
See more about Quentin's design work over on his website or his Instagram.
This portrait is part of an ongoing collaboration with OTHR, a vibrant hub for unique ideas and new possibilities in design. Visit OTHR for more on this story and more.
Text:Siobhan Leddy
Interview:>Kate McTigue
Photography:Luke Abiol