Behind the counter, deft hands delicately fold stems and buds into antique cut glass vases—a pandemonium of parrots watch on from their golden, wallpapered confines. Large palm trees shade antiques, and customers amble through the space with glasses full of hot, floral tea.
The minds behind this dreamlike Berlin space are Annett Kuhlmann, Katrin Jahn and Andreas Namysl. The three founded Marsano in 2006 with the idea that anything was possible: as long as you were willing to say yes. The team are responsible for the artistic floristry you'll see adorning runways and fashion shows, they create the arrangements that spill across tables at Hotel de Rome and the Boros Bunker. They style and plan events attended by everyone from high flying politicians to movie stars, and their antique wares can be found furnishing rooms from the Borchardt to our very own Friends Space. Marsano is an imaginative space: not a florist, an antiques store, or an events department—but something more. They treat booking animals ("You can get elephants for about €5000," Annett tells us), installing sandstone pellegrino fountains in restaurant courtyards, organizing food trucks, filling rooms with tens of thousands of golden balls, and ordering 350 kilograms of Haribo lollies—all as extensions of their floral trade. Since opening in 2006, Marsano has become known for reshaping conceptions of floristry, and for pushing boundaries with interior design and event planning.
Annett links the broad creative spectrum of Marsano to the interests of the founders, and to her own career trajectory. She always wanted to be a florist—but not in the traditional sense: "I first did a traineeship as a window designer, it was so interesting, because within it there were forty different jobs. You could do electrical work, you could do painting, you could work with wood and with plants, you could do crazy things! But I was always so in love with the flowers, so that was what I focused on. But it's come in a full circle, now I am the window designer again." When the impressive reach of Marsano's practice is mentioned, Annett is quick to respond, "I don't know, is it impressive? I think it has always been like this. Everything is possible! People come in as new members to the team, and they think it's so amazing, but that's only because their old bosses never said yes to things the way we do. We try to make everything possible." Making the impossible happen seems like an improbable business model, but it is one that has helped Marsano succeed in its myriad forms.
Across various tables in the huge space, people arrange flowers and furniture; there are floral wreaths for a funeral and table settings for a bridal show—each arrangement as beautiful and considered as the next. "For us the names are not important. Just this morning I came in and saw an amazing arrangement. And I thought, oh my God, who is that for? But even the person who was making it wasn't sure, because for us it's not important. Every piece has to be amazing. I really like this. I hate shitty name dropping, it's about the art."
Beyond the shop space—through shelves of glass vases, artificial flowers and boxes and boxes of candles—employees are using hot glue guns to create masterful tree trunks from bark and pipes. Annett explains that they're for the party at Borchardt: "We're converting the yard, and there are some umbrellas that we're going to turn into trees. We'll use twigs and some artificial cherry blossom branches that should be arriving soon from Paris." That's not all that's coming in from France, Annett found tables in a Parisian cafe that she's getting shipped in for the same event. "It's quite easy, you find someone who can speak French, then call and ask if they'll sell, then you find a driver to pick the stuff up!"
The work of Marsano
From flowers, to furniture and event design
Marsano's ad-hoc approach to acquiring antiques means that the store is full of pieces picked up everywhere from Morocco to Laos. In store you'll find knitted toys from South Africa that came home with Annett in her hand luggage, along with pieces of jewelry found on holidays abroad (and hidden from her boyfriend who—unsurprisingly, thinks she buys too much stuff). There is a story behind every piece in the store; from the gold and gaudy Koegel Palm Lamp, to the pair of porcelain dogs that belonged to a whore house, and the book on traditional African headdresses that was gifted to Annett for her 30th birthday. Even some of the plants have past lives, "We've started to buy from garden centers outside of Berlin, there's a nursery that people bring their plants to for winter, and when they don't pick them up—we do. Often they're really old plants that aren't growing straight, or that look a bit weird. I really like when they have more character. Their patina, their stories. It's like photographing a face, when I do a portrait, I prefer them to have storylines. It's their character showing through." The rows of rescued cacti certainly have their charm, reaching from their terracotta confines towards the ceiling in strange shapes.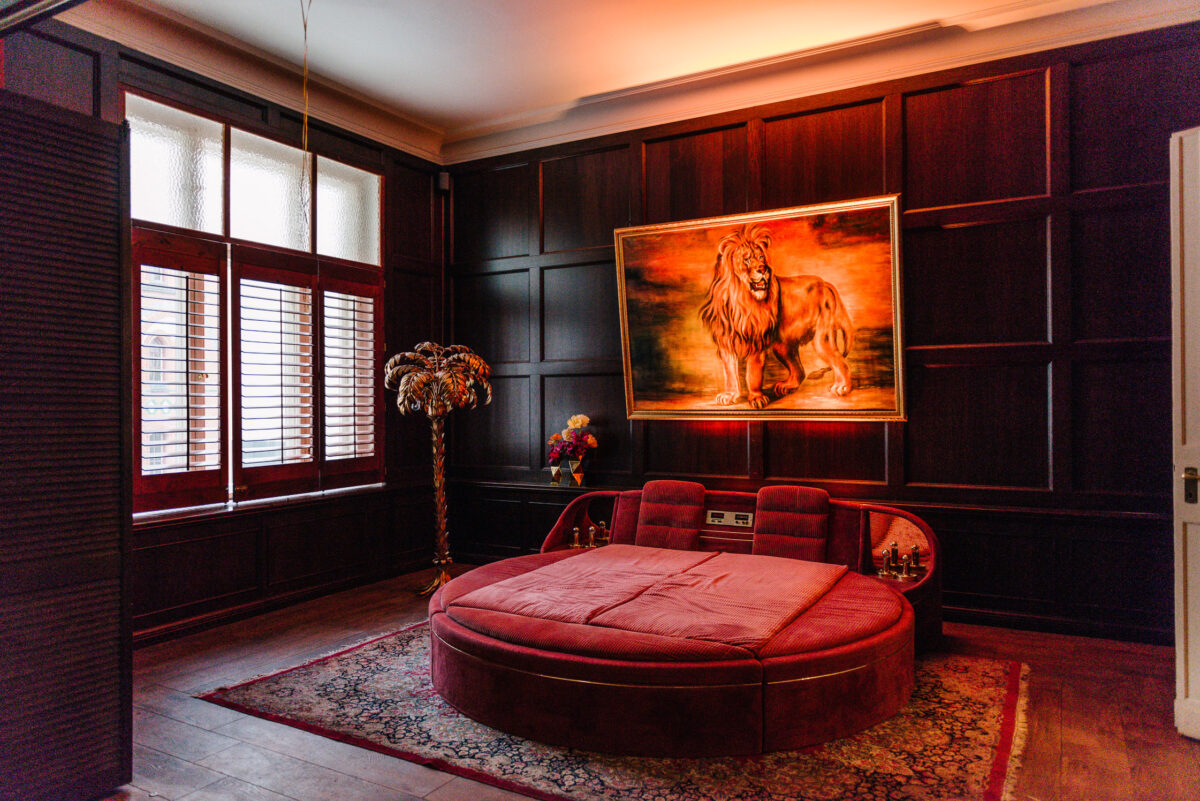 "This is quite difficult, to still have your feet on the ground—to trust in yourself and in what you love, and importantly, to try not to go crazy while you do it."
Marsano's approach to business is as interesting as their furniture collection and as refreshingly structured as the loose-form floral arrangements they have become famous for. Their staffing system brings the seductive phrasing that many modern businesses throw around—flat hierarchies, satisfying work culture—to life. Annett explains: "It's a good space—when our team grows, it grows with them." She likens the structure of Marsano to a floral arrangement, "Early on, we tried to make the 'bouquet' really tight, with everybody on one level—but now we've realized that it's layered. So we've become more loose with our structure, here everyone can be as they want. I guess our bouquets followed form."
The transformation of Marsano is much like that of a garden, branching out and blooming, but changing according to season. Annett explains that ultimately, their goal is to still be the leading florist in Berlin in five years: "This is quite difficult, to still have your feet on the ground—to trust in yourself and in what you love, and importantly, to try not to go crazy while you do it."
FvF x Marsano
Partnering for events in our Friends Space and the FvF Apartment
Thank you Annett for taking the time for speaking with us, and for letting us in for a behind the scenes peek at the Axel Springer party at Borchardt.
You can read more about Annett (and see inside her home) in our FvF portrait here.
Marsano Vintage began as the side project of Marsano Blumen: you can visit their store at Charlottenstraße 75, 10117 Berlin-Mitte, or online here.
Text:Rosie Flanagan
Photography:Daniel Müller