Ana Strumpf is many women in one. She is an illustrator, an interior and product designer, trend forecaster and mother of Max and Noah – her 1.5 year old twins. She has owned a design and fashion shop while she was still in college and nowadays has a monthly design column in Vogue Brazil. All of that is only a fraction of her story.
After spending the last four years in New York with her husband, Dennison Ramalho, she came back to her hometown São Paulo in 2014. Although neither city sleeps, she found peace in a spacious apartment in a calm neighborhood that reflects exactly what she is: multifaceted. Inside a fusion of different styles and furniture harmoniously come together in a reflection of her versatile personality.
Her headquarters are her home. From there, she tries to conciliate all her passions: work, family and friends. Her multitasking abilities allow her to balance all that. While playing with both her kids, talking to her husband and getting ready for the day, she opens the door of her apartment to talk about her life, creative process and work.
This portrait is produced together with USM and is part of the series "Personalities by USM." See a different angle to this story with an interior focus here.
Ana, you work in so many areas. You're an illustrator, interior designer and product designer. So what are you not?

I'm definitely not only one thing. This multitasking side of me is a privilege but at the same time it makes me really anxious. And being a mom is also another profession. Sometimes I feel like I'm not doing anything right. But at the same time I feel blessed to be able to use my creative outlook in a great number of areas. Sometimes I tell myself that I should focus on one thing but then I think it's wonderful that I don't have to – I'm not a nine to five person.

Yes, I work from home but I also think about having my own space. As my kids grow up I can start thinking about that. I enjoy having a private  environment. My house is my corner and I made it exactly the way I imagined it. For me, being at home is an inspiration and there's also the advantage of being close to my children.

It must be difficult to organize all these different activities. How do you do it?

Well, I certainly try hard. I think I'm a pretty organized person inside my own mess. I'm very methodical, so I don't like it when things are not in their places. I try to have a certain routine, even though my days are always different. For example, I try to go to the gym every morning and have lunch at a set time. When you're a freelancer, there are times when you have a lot going on followed by times when nothing happens. So, I try not to be too anxious when I have a lot of work and, at the same time, manage to deal with the absence of projects in sight.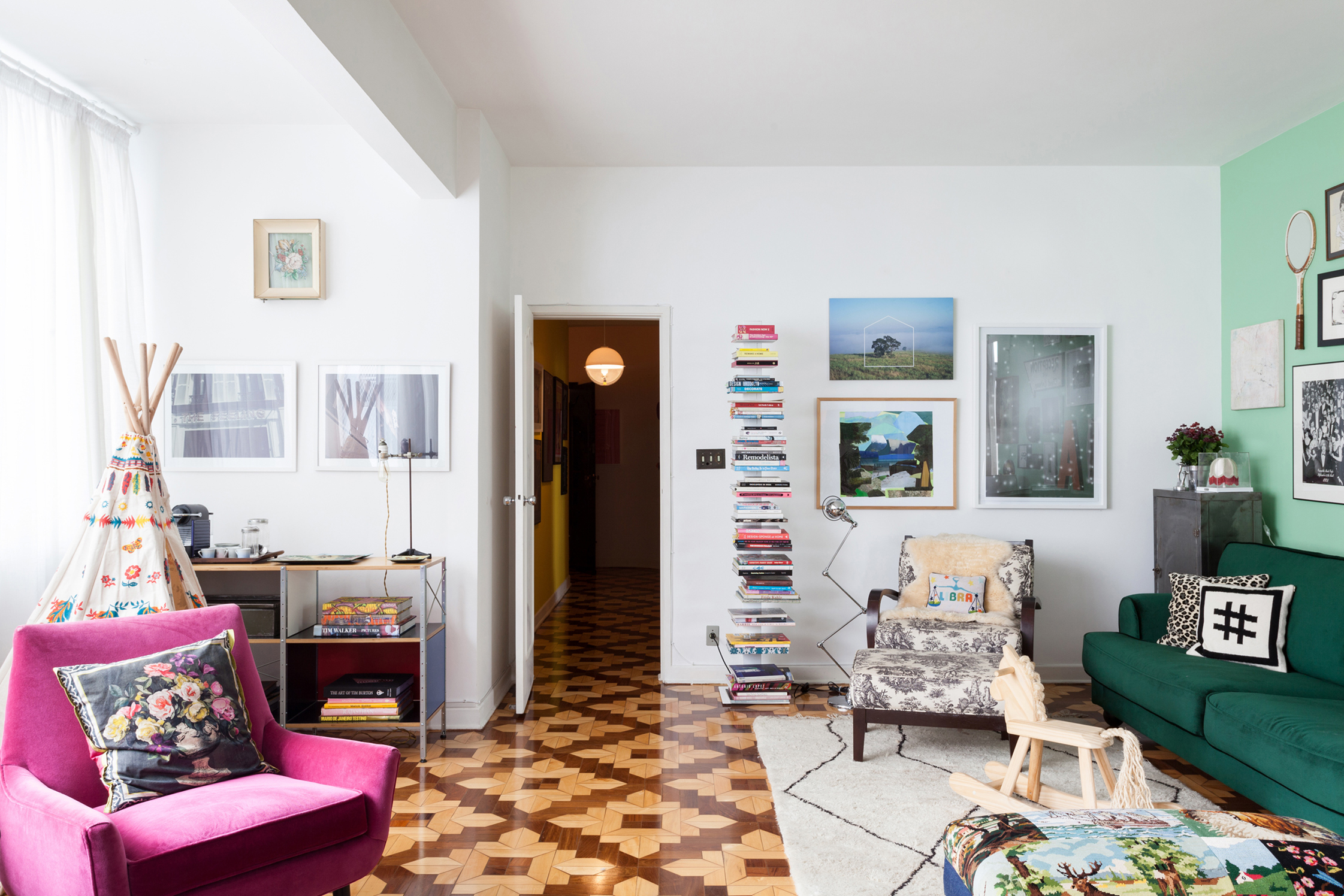 One of your artistic outlets is drawing on magazine covers. How did your "Re.Cover" work begin?

I was in New York when this happened. I lived there from 2010 to 2014. I used to do meetings via Skype during which I would draw doodles on magazines. I started liking the result and posted pictures on Instagram that people also appreciated. It was a way to give new meaning to these magazines that would be thrown away otherwise. Then, some friends who own a gallery in São Paulo invited me to exhibit the covers and as a result they got more attention.

Your work has a Pop Art element in the sense that you appropriate found objects. Apart from being mechanical drawings, what do your pieces convey? Are they  playful because when you create them you don't censor yourself too much?

The idea to recreate, revisit, recompose is a principle that has permeated all my work for a long time. Since the time I owned my design store, I recycled vintage textiles from my parents' fabric company and repurposing them as bags, cushions and furniture upholstery. Now, I do it in the form of manual interventions on fashion magazine covers. Now, when the printed press is going through such a strong crisis, I find it's a playful way to resignify publications that would otherwise end up discarded.

In terms of aesthetics, since I'm actually playing with other people's work – photographers, models, stylists, art directors – I try not to take it too seriously. I'm not trying to make a beautiful cover on top what's already visually pleasing. Keeping a distance from the original cover idea was a measure that I found both interesting and respectful. Yes, it's playful, colorful. I guess that's the only way I know how to do it. Since it all started with a very organic process, I didn't over think it very much. So yes, in that sense, there's less self-censoring.

What's your  path been? How did you end up with all these skills and working in so many areas?

I have always loved drawing. Back when I was a kid I wanted to become a painter. I grew up with design being quite a prominent element – it's something that's been passed on from my family. My parents owned a fabric store for decorative fabric, my mom is an architect, my grandmother worked in the same business, so I've always been part of this environment. At the same time I became interested in fashion and graduated with a degree in the field. Mixing fashion with interior design has been one of my main goals ever since. After college, I owned a fashion and design store for six years where I worked with old fabric pieces from my parent's shop to create original pieces. I closed the shop in 2009 and then I met my husband, Dennison Ramalho. He is a cineaste and director and he was awarded with a scholarship to do his Master's  at Columbia University, so we got married and I came to New York with him.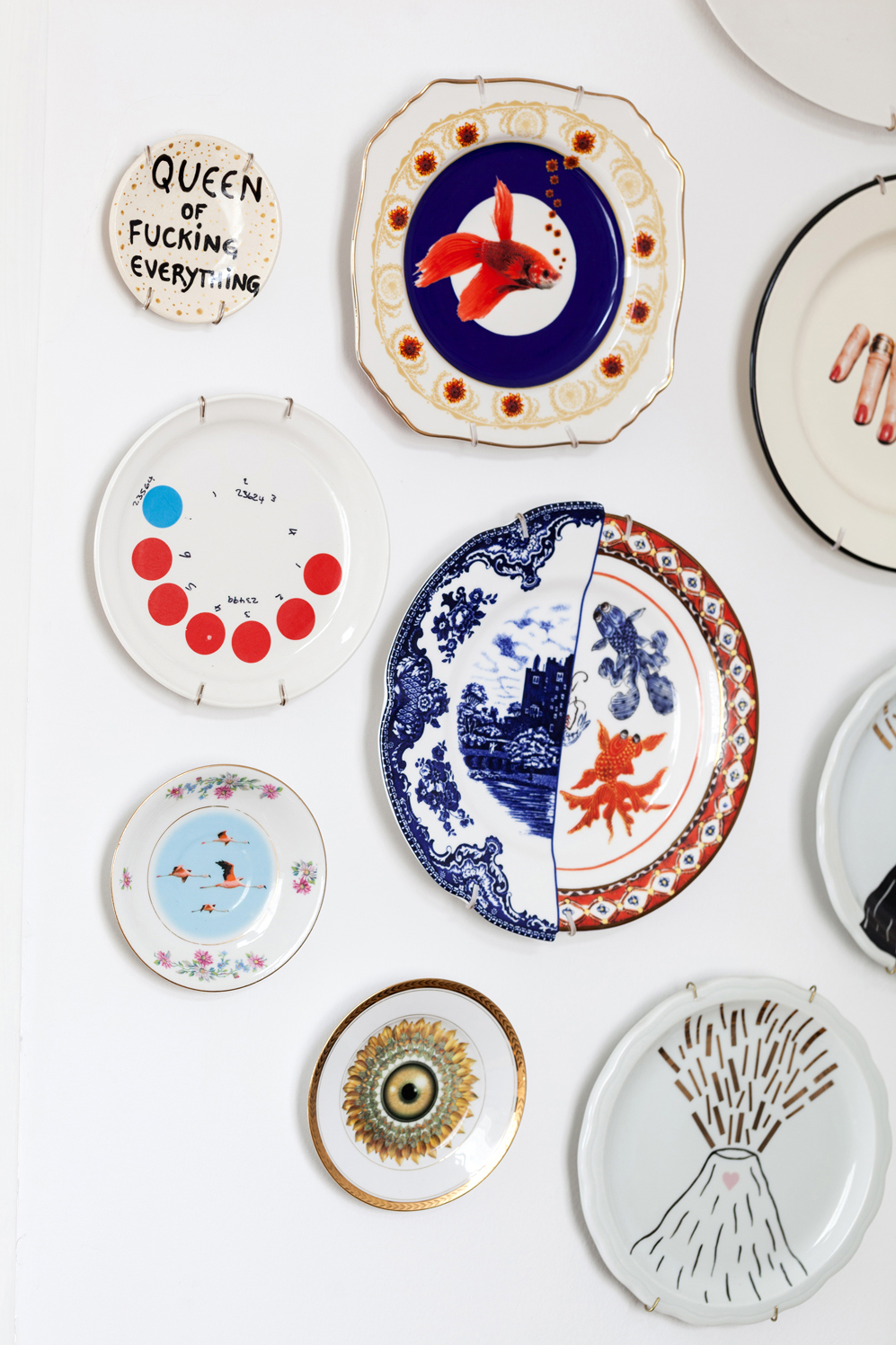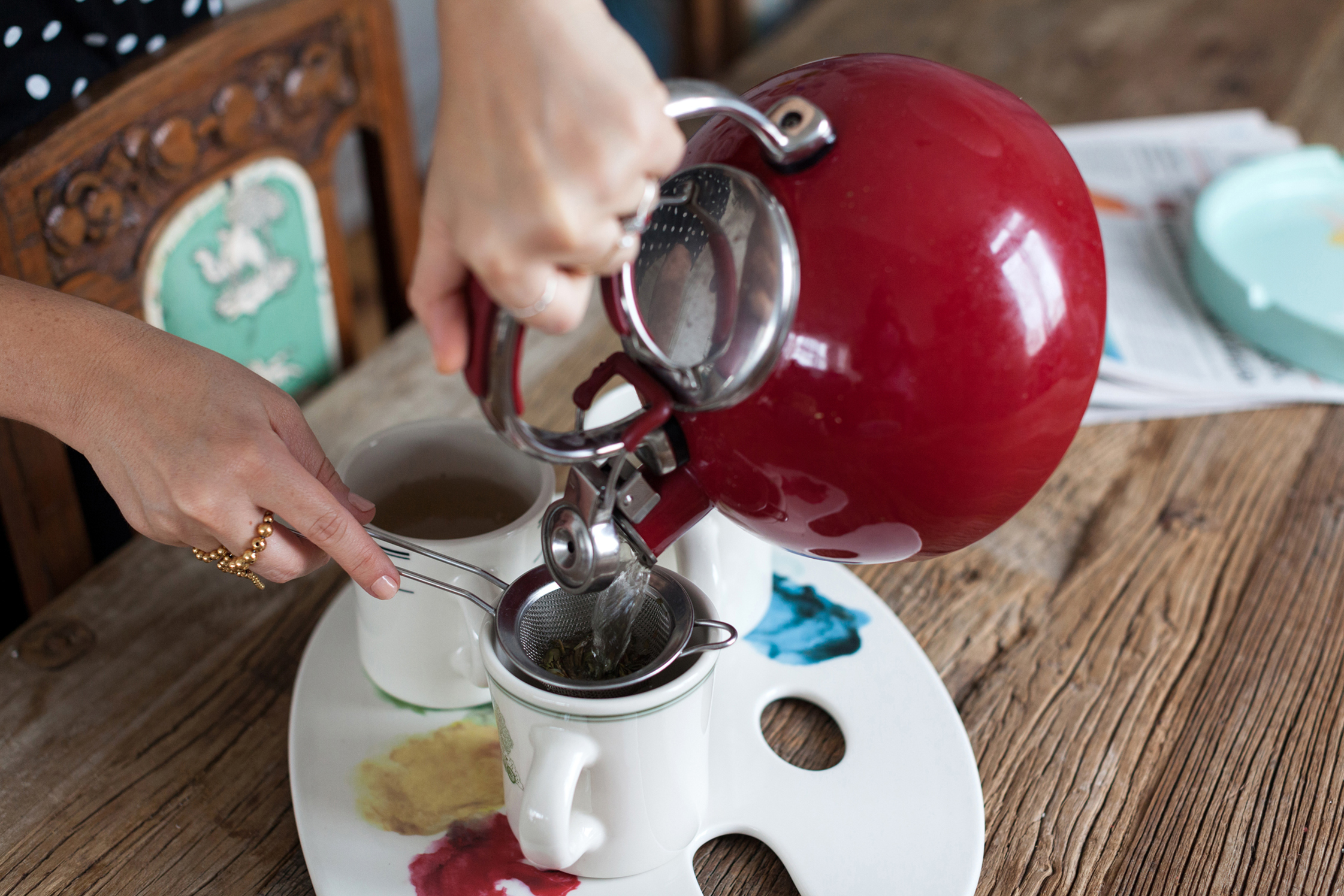 How did you keep up with your work while in New York?

I worked there but maintained a bridge with São Paulo. That's when I started working professionally with interior design. People knew I was living there, Brazilians were buying and renting real estate in New York, and people started to look for me. In the beginning, I told myself that I was not an interior designer but design had been so present in my life that I kept going and it worked out well.

Why did you come back to Brazil?

After my husband finished his Master's he received a proposal to direct a TV series in Brazil and we came back. I love my life in Brazil, but I'd go back to New York in a heartbeat. Under different conditions, though. We didn't have much space there. We started with a student's life and by the time we left, our family had doubled!

What was your apartment in New York like? How was it different from this one?

In the beginning we had a student apartment. It was really cute, but with lots of limitations. Still, I managed to transform it and introduce my style into it. It was similar to my apartment here in Brazil, but smaller. Those were very happy years. I also gave birth to my twins in New York, but I had problems during my pregnancy and had to stay at the hospital for a month. Even then, I tried to transform the hospital room to fit my aesthetic. (laughs) I would ask my husband to bring a new lamp and different objects, since I was going to stay there for a long time, I wanted it to look like it was mine.

Now that you're back, how do you evaluate your experience in New York?

I'm closer to my family here and I have space, which is fundamental for my kids. If you stay in New York for years you'll eventually make it there. But I was born in Brazil, things are easier here, I know more people, my work happens more naturally. Those who stay in New York are those who insist. In New York, I learned so much about everything that I love in life. I got out of my comfort zone.

What exactly pushed you out of your comfort zone?

Since I was born in São Paulo and I've been living here for 35 years – except for my New York break – I've been working in my field for a long time and therefore, I know a lot of people and have professional recognition. I didn't have that in New York, so I had to start from scratch. Eventually, things ended up working, but it wasn't easy. Also, from a personal perspective, I'm very attached to my family and friends, so I missed them. Of course, I formed a new family in New York, as well as a new group of friends that I also miss everyday. In retrospect, I had to build this whole new life there and it ended up being my second home – I'll always have a special connection to it.
You experienced the creative scene in two of the biggest cities in the world, are there any differences in the way the creative industry functions?

Both cities are extremely creative. I think New York is much more professional in a sense, whereas in São Paulo things usually happen at the spur of the moment. In the end, we also managed to have a fantastic final result in terms of our work in Brazil, but New Yorkers can't do anything without planning and preemptive thinking. I try to combine the high level of professionalism in New York with the flexible Brazilian way of working.

Both cities are often compared – how did you experience each one?

New York and São Paulo are the cities of my life, the ones I've explored the most. They are both very culturally rich yet, they are quite different. Both of them offer you everything: nightlife, gastronomy, art, fashion, design, music – but the dynamics are so different. At least my personal interaction with each city is quite different. For example, here, traffic, difficulties in transportation and lack of infrastructure are a constant problem. In that respect, I felt like I had more freedom in New York. Even though the traffic there is intense, public transport is efficient and took me everywhere  fast. Here in Brazil, we're still waiting for that to happen. Higienopolis is the closest I could get to that aspect of my life in New York.

I also miss New York in terms of fashion, art and design. In São Paulo there are a lot of cool things going on, which makes me very excited, but I miss the access I had to everything on an international level and this affects my work as well as my personal life. I think New York is more democratic and accessible.

Did you ever find living in such big cities exhausting?

It's pretty frenetic, but I'd never live in small cities. I'm a city girl! What I mostly miss is the life on the streets. On the weekends I try to go to my family's ranch in the countryside to recharge.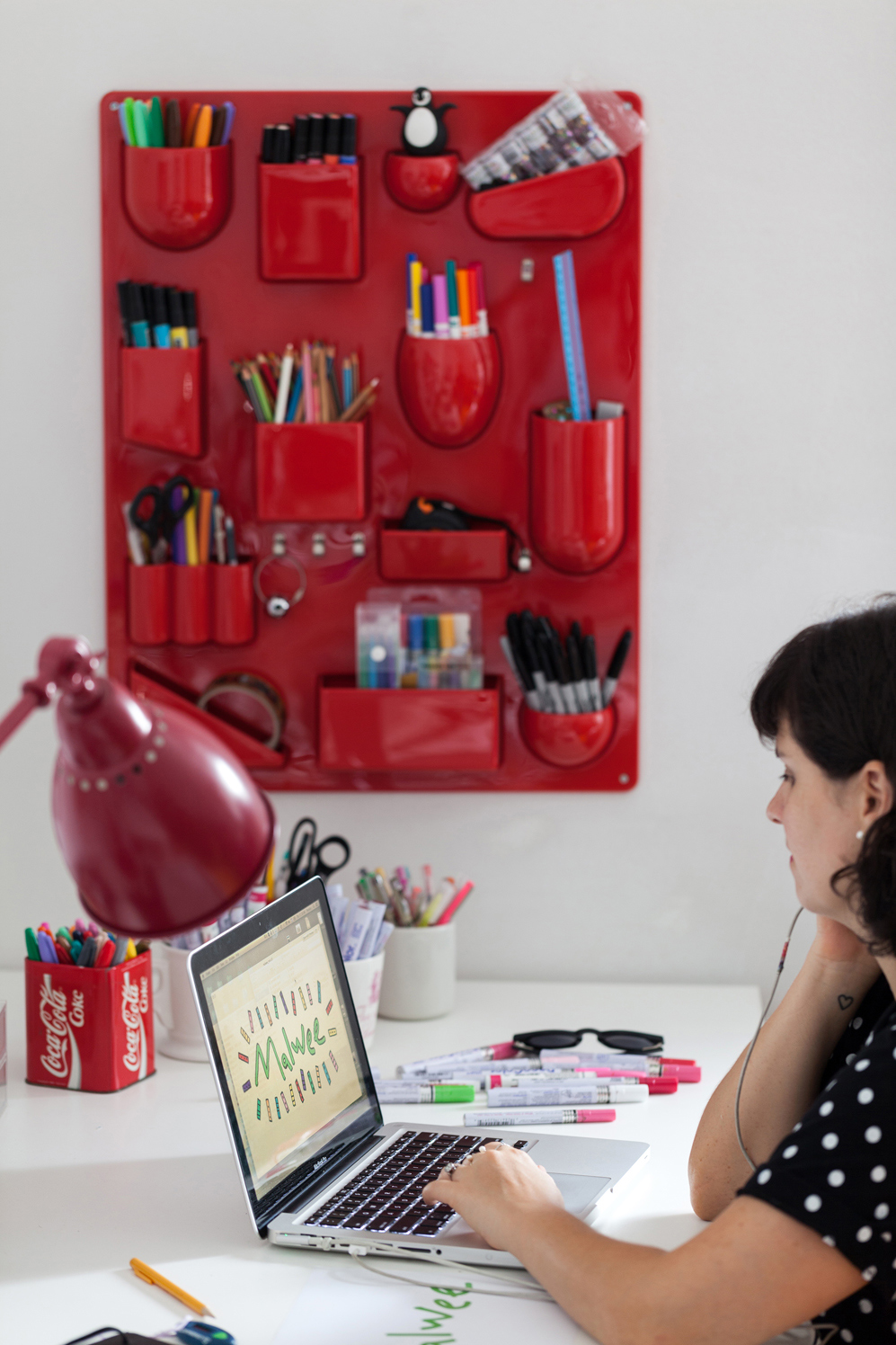 Perhaps owning a ranch is quite common in Brazil but here in Europe it's out of the ordinary and thus, quite intriguing. Can you tell us more about it?

Since São Paulo is such a hectic city, it's quite common for people to escape to the countryside or the beach on the weekends. Lots of people have second houses, from the simplest ones to the most luxurious. My parents have owned this small ranch for almost 30 years. It's a beautiful and cozy house located in the city of Itu, about an hour away from São Paulo. Not a fancy place at all, just a location we prefer to be closer to nature, invite family and friends over, have a good time and rest.

Also, the ranch is the place my father is using to manufacture our very own homemade Ketchup Strumpf with rustic, spicy and smoked flavors. My father cooks very well and he always wanted to work with food, so after tasting a homemade ketchup at a restaurant in London, he decided to create his own, just like that! After a year of trials and  informal tastings among friends, he and my sister decided to do it professionally. It's a small business but we've already received positive feedback.

In terms of interior design, where is the line between bringing your own aesthetic taste into a space and incorporating what a client wants?

It's difficult. Usually in Brazil people who hire me already know and appreciate my style. But at the same time this is not the only thing I can do. Of course, this mix of textures and fabrics is very "me," but I can also do different things. I was just decorating the apartment of a friend who is very minimalistic, but she trusted my taste. You have to put your personality into your work but, at the same time, understand the person you're working with. This is also true for designing an assigned product or making an illustration: you have to know your client. I retain a balance between my personal work and freelance jobs – I know how to separate these two, which is very important. I find this quite challenging but in most cases and I enjoy it.

Has having children affected the way you see your work?

I have definitely been getting more involved in the universe of children. I have a monthly design column in Vogue Brazil where, for example, I recently suggested a children's section. I have also joined forces with my 83 year-old grandmother in a project: I made pillowcases for Noah and Max with their names and some embroidery and my grandma said, "Let's make a business out of it!" So now we've been doing one of a kind pillowcases for children. I sketch and she embroiders. Unavoidably, different projects pop up that have a certain child-oriented scope.

Where do you find inspiration and what is your creative process?

I can't track where my creative process comes from. There's no rule. Sometimes inspiration comes out of nowhere. The other day I was really involved in a project and I had been struggling with finding a solution for three nights. Then I went to put my children to sleep, and all of a sudden I had a "eureka" moment. Really, there's not an order to how I do things. My multitasking side is always on. No matter what time of the day it is, I could be doing anything that will suddenly send sparks. I have an aesthete look on everything.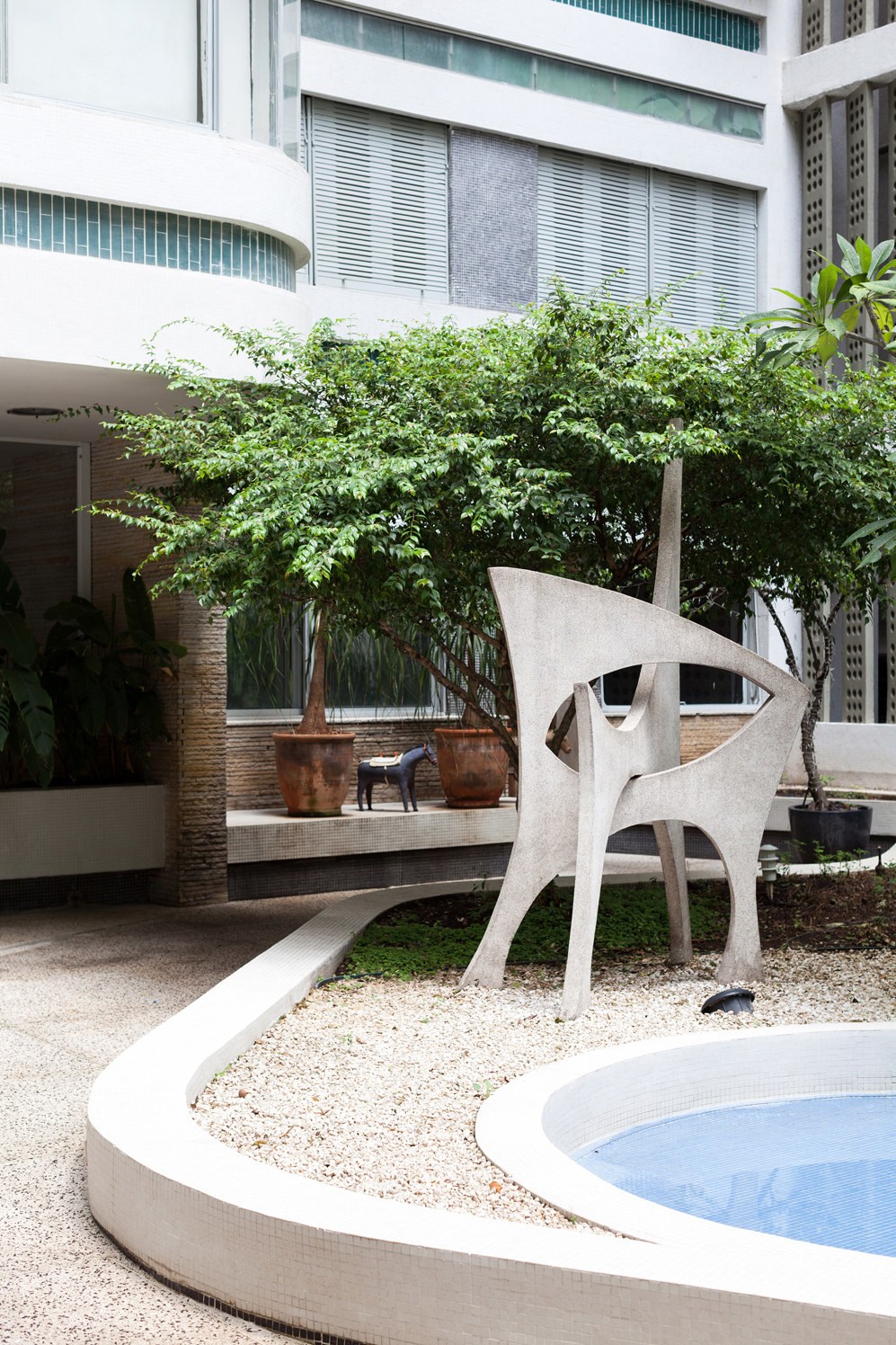 How do you define your style?

It is very pop, fun and romantic, with mixed colors and patterns. But my style is always changing – I'm always reinventing it. There are things that stay, there are things that go away. Sometimes I look back and think, "How could I like that?"

You have a number of creative outlets and have gone through different creative stages and desires, do you aspire to be someone who reinvents themselves often?

I love to make as much use of my creativity as possible, in many fields. I recognize that it's a privilege, and I would like to continue doing that. Reinventing myself is as much part of the process as understanding my own personality and constantly searching for things that keep me growing.
Is there something specific that inspired you recently?

I just came back from New York where I saw Matisse's exposition at MoMA. I love him, he's one of my favorite artists. He started doing his cut-outs in his 80's, when he began to lose his ability to paint.

Why is Matisse your favorite artist? I can certainly see a bit of his character in your work.

I'm fascinated by his mixture of colors, shapes, proportions and patterns. I love everything about him. It's difficult to pinpoint what I like the most in his paintings, his whole oeuvre is appealing to me: from his paintings to his cut-outs.

Does it have something to do with your young desire to become a painter, as you mentioned earlier?

Well, my parents introduced me to art when I was very little. Matisse has always been my mother's favorite and, in turn, my mom has had a huge influence on my style. Matisse is certainly my favorite of the greatest painters and he's a reference that keeps  returning every once in a while in different manifestations. I think it is wonderful to see someone who has been able to constantly be relevant and innovative even at the age of 80. That's truly something worth aspiring for.
Ana, thanks for your time and for talking to us so spontaneously about your life and work. You can check Ana's work at her website and get some inspiration from her Tumblr and Instagram.
We've chatted with creatives from São Paulo before, meet them here. Contributor Fran Parente, who took their photographs for us, tells a little more about himself and his way of working here.
This portrait is produced together with USM and is part of the series "Personalities by USM." See a different angle to this story with a focus on Ana's interior here.
Photography: Fran Parente
Interview & Text: Isabella Ayub