"I think we need to go back to the roots of collecting…to the type of collector who's thinking about the next generation; who's trying to disseminate the message of the work rather than his or her ego…"
For the past four years, Evrim and Jessica Oralkan have been quietly working on a digital platform that, if successful, could have wide-ranging consequences for how private art collections are shared with the world. As it stands, only a fraction of the art that is made, bought, and sold is accessible to the general public; instead, millions of artworks are hidden away in private residences, storage facilities, and sprawling warehouse complexes known as freeports. Freeports allow their users to legally evade taxes on valuable goods and are a growing concern for art collectors like the Oralkans who believe that buying art should be about more than just investment. "When an artist makes a work the idea is to get that work seen. If it's conceptual in nature, it usually has a message, and they want it to be in front of as many people as possible," explains Jessica. The sad reality of the art market is that a piece can be delivered straight from an artist's studio into one of these economic free zones—never once coming into contact with the audience for whom it was created.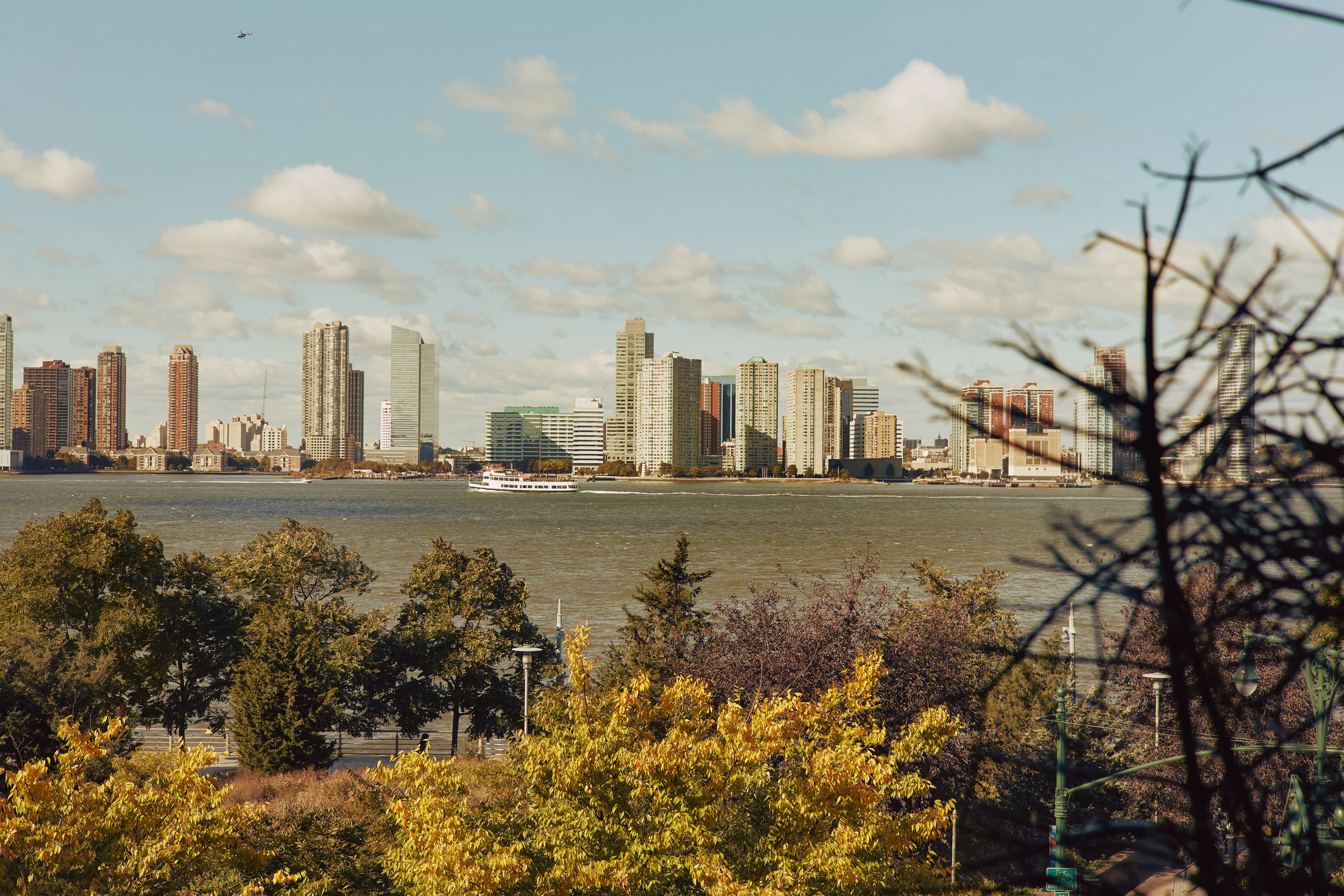 "We didn't want to make decisions based on the values of corporations or big money, but for the benefit of the public."
Driven by the belief that collectors should have a moral obligation to make their holdings accessible to the public, the duo created Collecteurs, a website which they call "a museum created by socially conscious collectors." In exchange for transparency—verified users are expected to display their collections on their profiles—collectors are given use of the website's collection management system and access to a network of like-minded professionals. The aim is for Collecteurs to become an art and technology platform that pushes a progressive agenda. "Art stands for positive change, for new content, for pushing the envelope. It's shocking to society and to your mind," says Evrim.
Until now, the Oralkans have been relatively tight-lipped about the project, preferring to discuss between themselves (Jessica: "We brainstormed for countless hours about what the art world needed to bring itself into the 21st Century") rather than present their ideas prematurely. "We didn't want short, quick success. We wanted to build something that will remain decades from now, that's been our vision from the very beginning," says Evrim. A large part of the delay was practical: the art world is made up of a host of different players—artists, gallerists, dealers, curators—all of whom have different needs and requirements. By working with advisors from each field and talking to present users of the website, which is currently in its testing phase, the Oralkans are trying to make sure there is no argument left against sharing.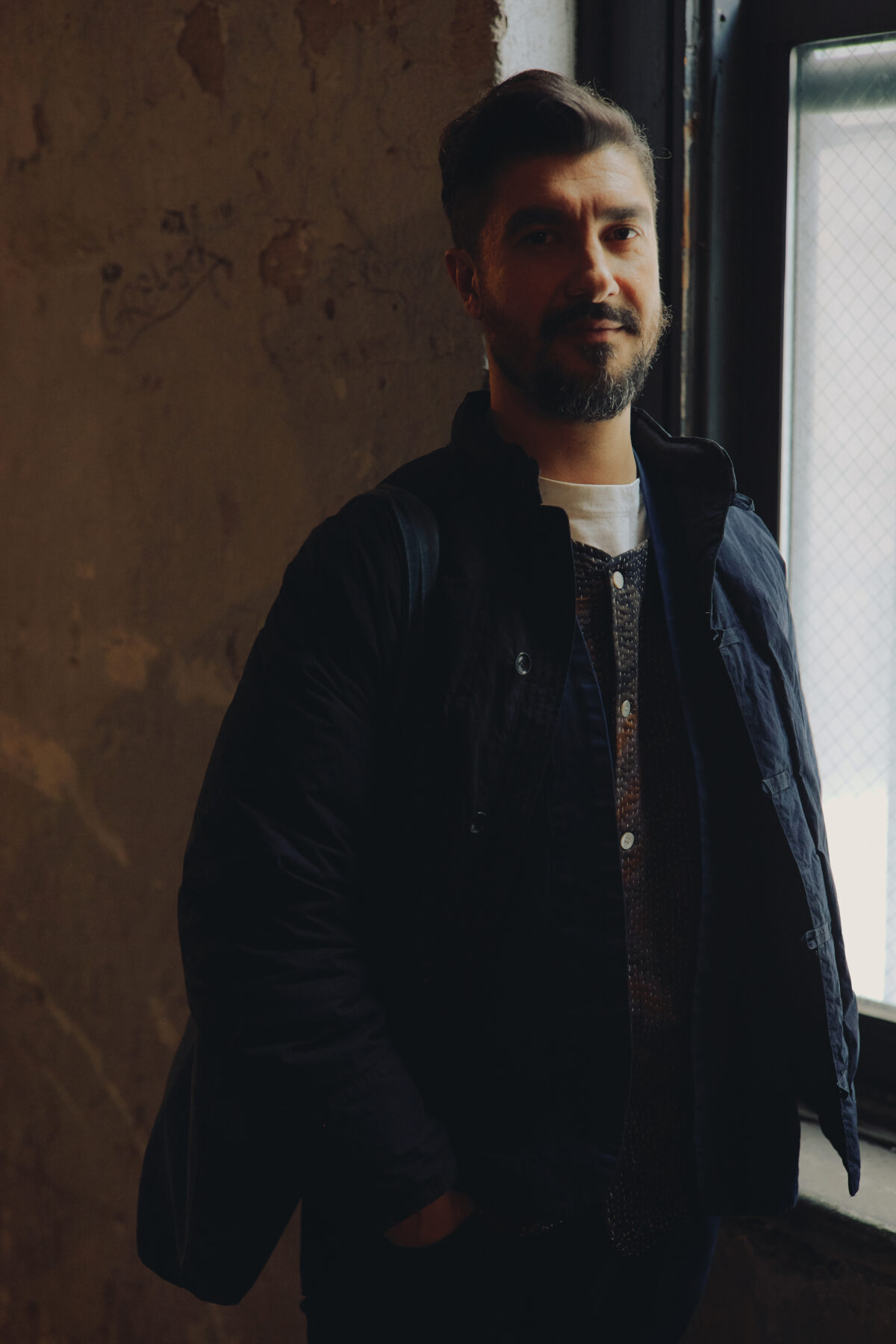 Another reason for taking it slow was to keep the platform independent: "We made a decision that we should come up with something that isn't going to be corporate. We didn't want to make decisions based on the values of corporations or big money, but for the benefit of the public and the society," explains Evrim. As a result, there are no investors and for the moment no advertising: revenue will be created by selling unique artist editions and through a three-tier subscription service—paying more will give users access to "military-grade" encryption software and allow them to share anonymously. They hope to attract viewers to the website with their online magazine, which features interviews and topical essays. "People might only add pieces to their collections once or twice a year," says Jessica. "So first and foremost you need a reason why people should come back to your website every day and that happens with new and inspiring content."
Alongside companies such as Kickstarter and Patagonia, Collecteurs is also a public-benefit corporation (PBC). The advantages of such a structure were immediately clear to the pair: "When the shareholders are not your priority I think that magic can happen," says Evrim. "This is where we are right now; the global turmoil is because of this capitalist system and the prioritization of shareholders." The decision to stay independent has meant that the project has become a labor of love for the couple: "We bootstrapped…it's been quite a financial strain to run everything on our own for four years, but it meant we were able to realize our vision and mission together without being affected by money or influence," Evrim adds. They still welcome the opportunity for collaboration with others, though, and for over a year, Collecteurs has been working out of NEW INC, the New Museum's prestigious art and technology incubator that offers a working space and mentorship for innovative startups, which has been vital in helping them shape and communicate their message.
Both Evrim and Jessica have been passionate collectors of contemporary art for the past decade. "We started our little collection, buying what we could with whatever we could afford at the time and it just started growing and growing and became a way of life," says Jessica. Their other company, which imports architectural stone from Europe, gave them the financial freedom to further pursue their passion for collecting. Nowadays, the couple estimates that they own over 200 works of art, 30-40 of which are installed in the New York apartment they live in with their two young children, Korben and Lake. Jessica cites works by Oscar Murillo, Robert Longo, and Przemek Pyszczek as a few of her favorites, but admits that it's Evrim who, after realizing that European institutions often produce unique editions by big-ticket artists, became the chief researcher in their relationship. "He'd be up very late at night on the fifteenth page of Google," she says, laughing, "and he was very successful in finding some amazing work that had been buried over time."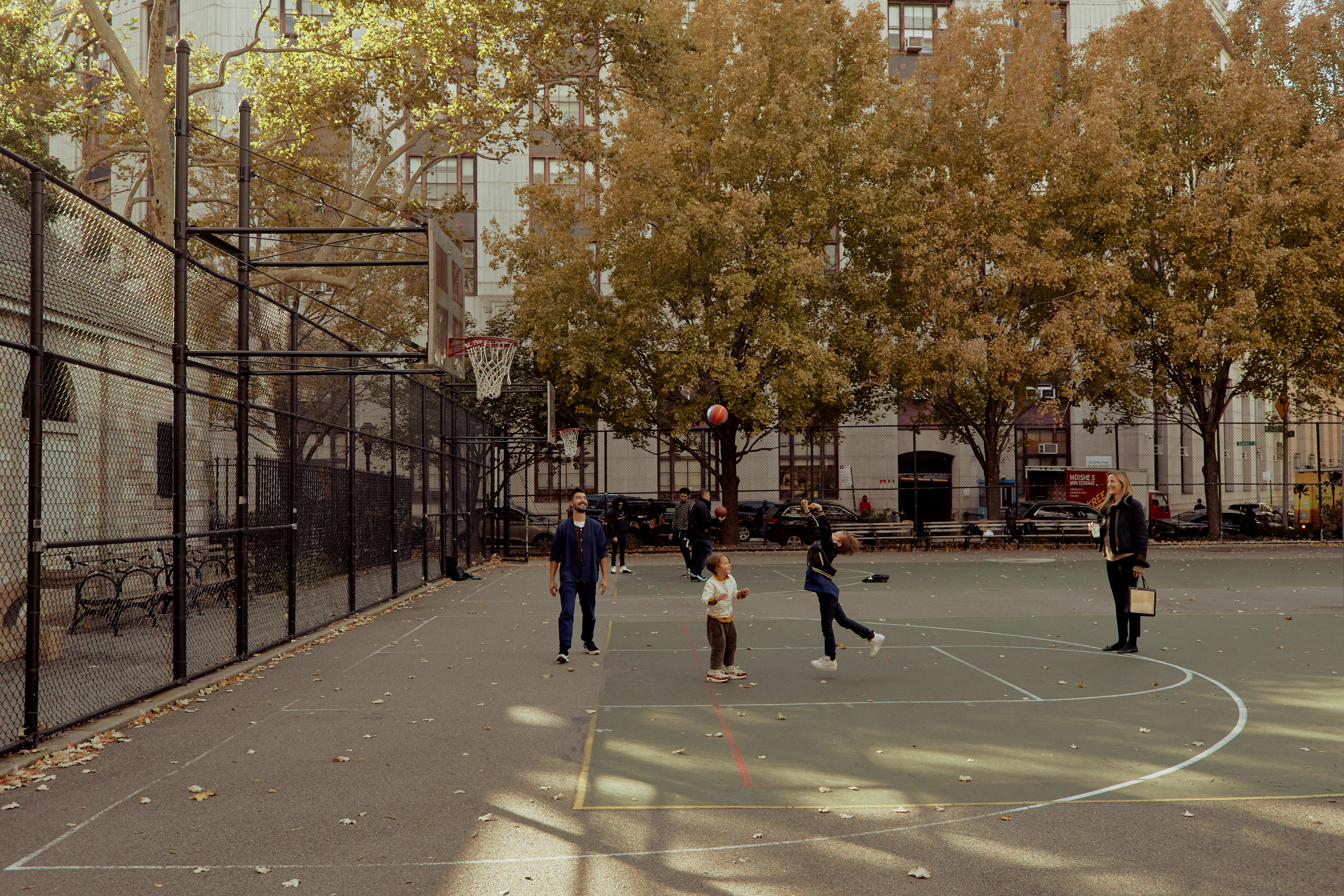 When they're not working at New Inc or out in the field meeting collectors, the couple endeavors to keep a healthy work-life balance, loving nothing more than to stroll through New York's Chinatown with their children and play basketball or chess in the park. Despite running a digital platform and having an Instagram account with close to 300,000 followers, they also remain pragmatic about the pros and cons of technological development in improving our day to day lives. "In the name of being productive, we as a society are working non-stop," Evrim admits. "But then again, without my smartphone would I have been able to accomplish Collecteurs with two kids? I don't think so."
To learn more about the work Collecteurs are doing to democratize private art collections visit their website or peruse their online magazine. And don't forget to check out their inspiring content on Instagram.
There are also many more FvF stories based in New York City for you to explore.
Text: Chloe Stead
Photography: Collin Hughes