Brands like Susanne Kaufmann have paved the movement of natural cosmetics. To its founder, this means more than just creating effective products; it's a lifestyle.
From the rooftop terrace of her Bezau home, Susanne Kaufmann gazes at the neighboring landscape. A mix of traditional Alpine farmhouses and modern timber structures blend into vast green, hiking trails, and dense forests. Church bells ring intermittently, cows graze on the open meadows. The historical village of Bezau in Austria's Bregenzerwald seems unassuming at first glance, yet it's rich in cultural diversity.
Against this scenic backdrop, family-run businesses feel as natural as their environment, Hotel Post, a local household name helmed by Kaufmann since 1994 (before that it was run by her parents), being no exception. The hotel and its adjacent spa were the birthplace of Kaufmann's eponymous brand that has ethically produced natural skincare for fifteen years. Regardless of how sought after her products are on international markets, Bezau remains the company's base overseeing both operation and product development.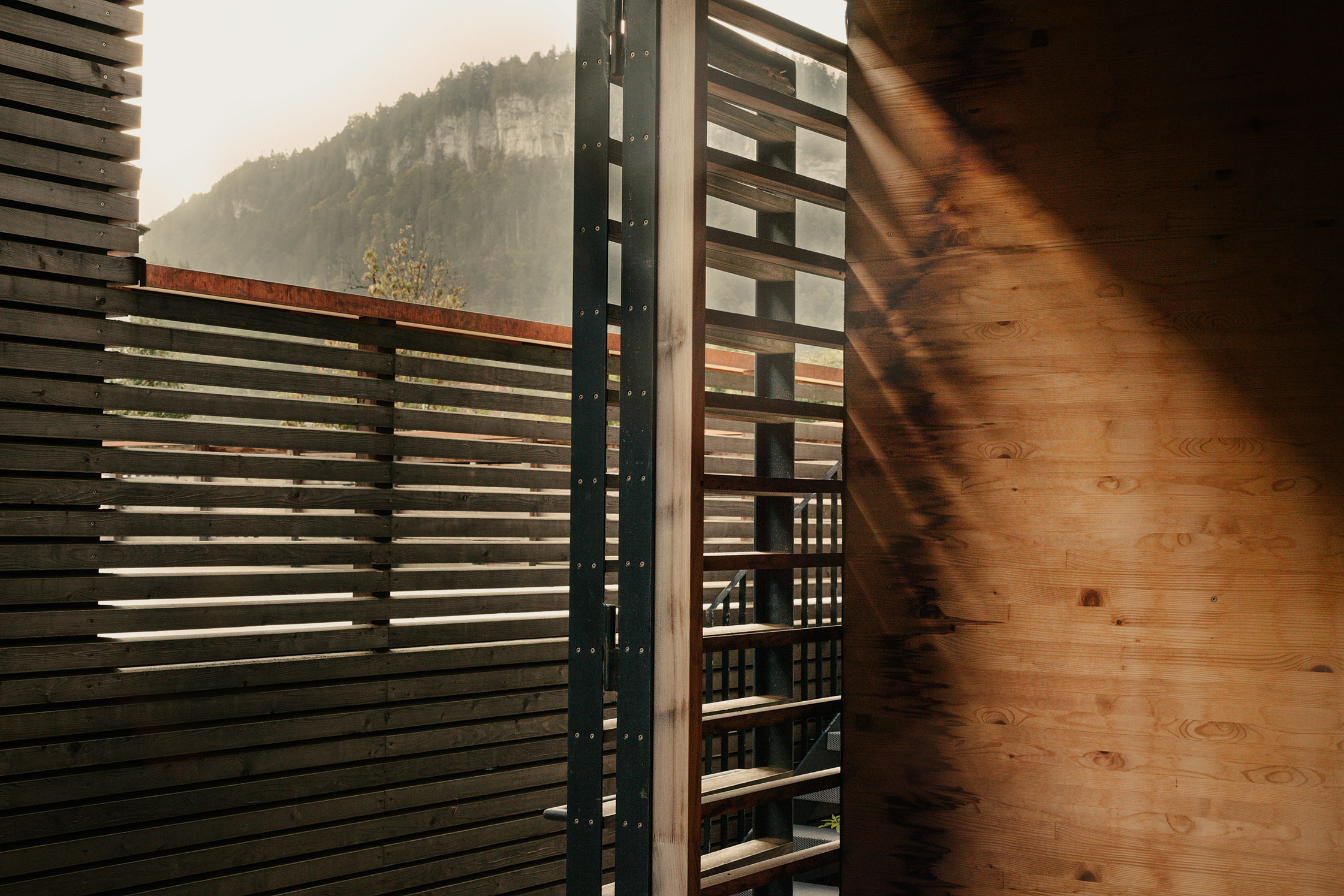 "Topics around sustainability have existed forever, but you can't play the sustainability card forever."
Reports show that the global market value of organic beauty will rise to approximately $22 billion by 2024. In 2017, the estimate was roughly $15 billion; a decade earlier, it was less than half of that amount. While the booming industry has aspiring and established business owners increasingly jumping on the organic beauty bandwagon, the figures are indicative of how our society is becoming more health conscious and, as a result, demands more clean-label products. Customers want to buy into concepts with detailed documentations on philosophies and processes—reassurance of knowing both ingredients and processing are as pure as possible.
"Topics around sustainability have existed forever, but you can't play the sustainability card forever. You can't kid younger generations," says Kaufmann from the spa's atrium, an airy space that meets the clean aesthetic of the in-house cosmetics line. "Thanks to the digitalization everyone knows what you're doing, and how you do it. Do you believe in certifications? Well, my generation learned to, but people these days don't necessarily do anymore, they just go on Google and find out for themselves." In Kaufmann's opinion, brands have to take sustainability much more seriously: "If you really care about it you can't just talk about being sustainable or natural; you have to live it, you have to show it, and you have to believe in what you say."
From whatever angle you look at Kaufmann's business, everything is navigated by the entrepreneur's drive for authenticity. Her confidence in the line's effectiveness and in the people involved in their development is ubiquitous. In Bezau, she moves between the family home, Hotel Post, and the office spaces on the opposing side of the street. The staff sing her praises, while you find her running errands or vividly in conversation with guests or fellow citizens, always wearing her determination on her sleeve: To Kaufmann, the concept nurtures "a lifestyle choice, a focus on prevention rather than just cosmetics. We translate the healing powers of nature into a very holistic approach, into something that means looking after oneself and a way of obtaining health, beautifully looking skin, and a good spirit at the same time."
Born and raised in the Alpine village, surrounded by a close-knit community that prides itself on self-sustainability and a deep kinship with nature, Kaufmann always cherished the "rural region's very modern aspect." Her father was the architect Leopold Kaufmann, a pioneer in wood construction in the Bregenzerwald in the '70s whose intricate designs were dedicated to the region's rich traditions in woodwork. "We are deeply rooted, but very open-minded and eager to collaboratively create things that are state-of-the-art," she notes.
At the age of 22, she took over Hotel Post, breathing new life into the outdated premises with the support of brother and architect Oskar Kaufmann. Two decades and the desire for a cosmetic line that resonates with her connection to nature, she joined forces with Ingo Metzler, a Bezau-based natural cosmetics developer; Susanne Kaufmann was born. The duo's relationship thrives on trust: "By the time others have agreed on terms and conditions, we have already developed our first product. Ingo and I just shook hands and worked like that for at least two years." Kaufmann and spa leader Tamara Waldner wrote the brand philosophy—the creation of clean products that combine the best in nature with technology and research—Metzler took care of logistics and technicalities. "I was lucky to meet the right people at the right time," she says, smiling. "There was a need, but also a deep knowledge about spas, products, and treatments, plus Ingo's 30-year experience." In general, for Kaufmann it's people who have written the brand's story, "the ones that have supported me for a long time, or even from the very beginning."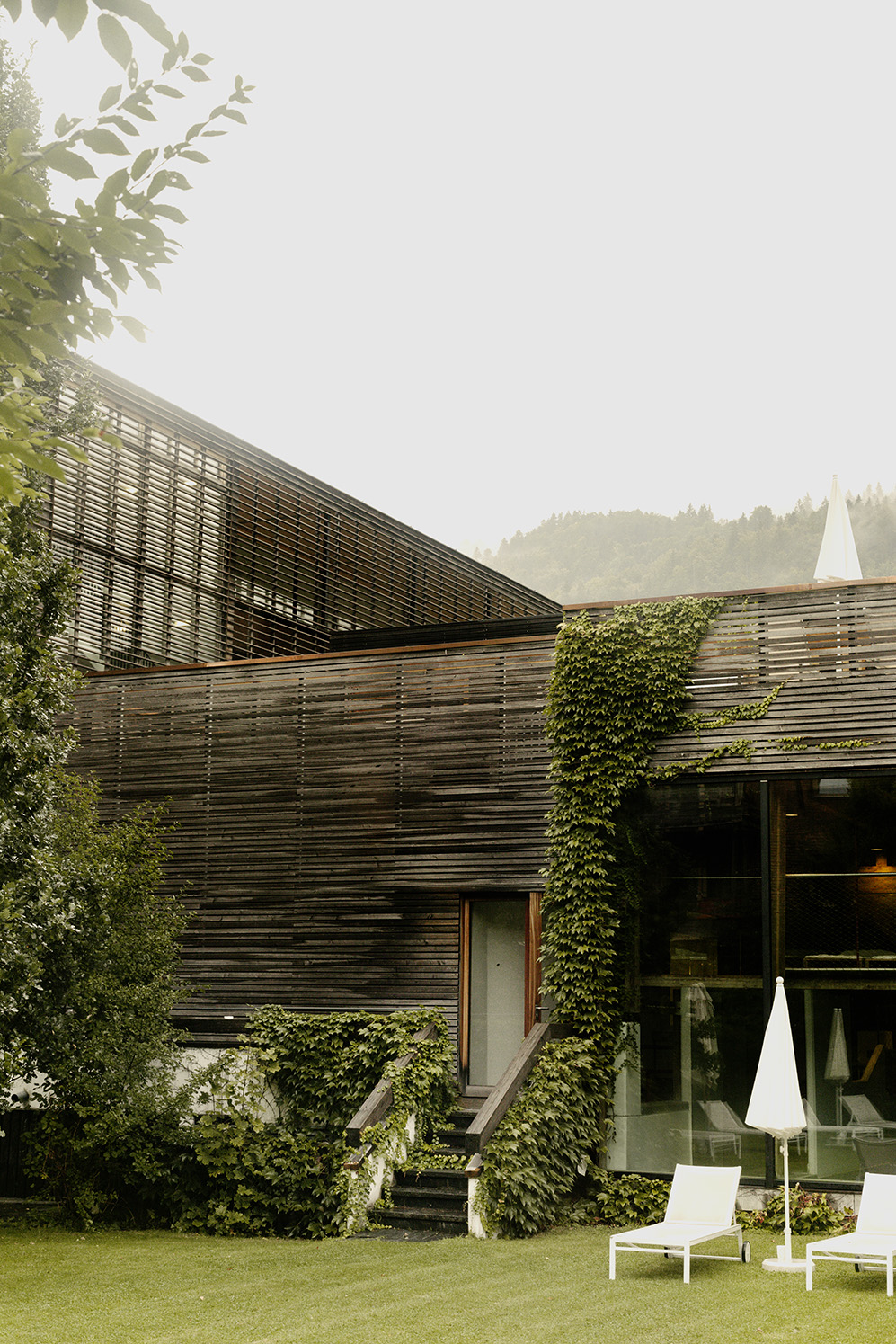 Cosmetics are considered natural with respect to two important dimensions: ingredients and processing. Kaufmann's inaugural 24 products soon provided an antidote to stereotypes invented by the advertising industry to promote synthetic molecules' possession of potent properties. The brand's natural skincare regime proves vitamins, antioxidants, enzymes, and other components that derive from natural sources as the main active substances to improve skin conditions. Inside Metzler's laboratory and production side, dressed head-to-toe in a protective suit, she points out her favorite, the eye cream line A. It comes with ectoine, bioflavonoids, rosemary, white lupine, and elderberry—ingredients that are all completely biodegradable and easily absorbed by our skin. Yet still, Kaufmann notes, "it took consumers and retail companies ages to realize that natural cosmetics can do more than just pamper. They are very effective when it comes to anti-aging, cellulite, couperose, and strengthen the skin's ability to fight environmental stress."
To retain the plant extracts' potent bioactive properties, Metzler and his team use cold-press extraction, a technology that omits solvents and only requires low temperatures. Additionally, all products come in recyclable glass and with hand-ticketed labels, made in Metzler's solar-powered workspace adjacent to a unique wooden storage hall. The space is part of the Bezau experience: Hotel guests are invited to see the processes, meet the people that are involved and have been trained here—be it in the production, the spa, or the hotel—and follow the footsteps of every green source. "We could never communicate this through slogans or posters," Kaufmann says.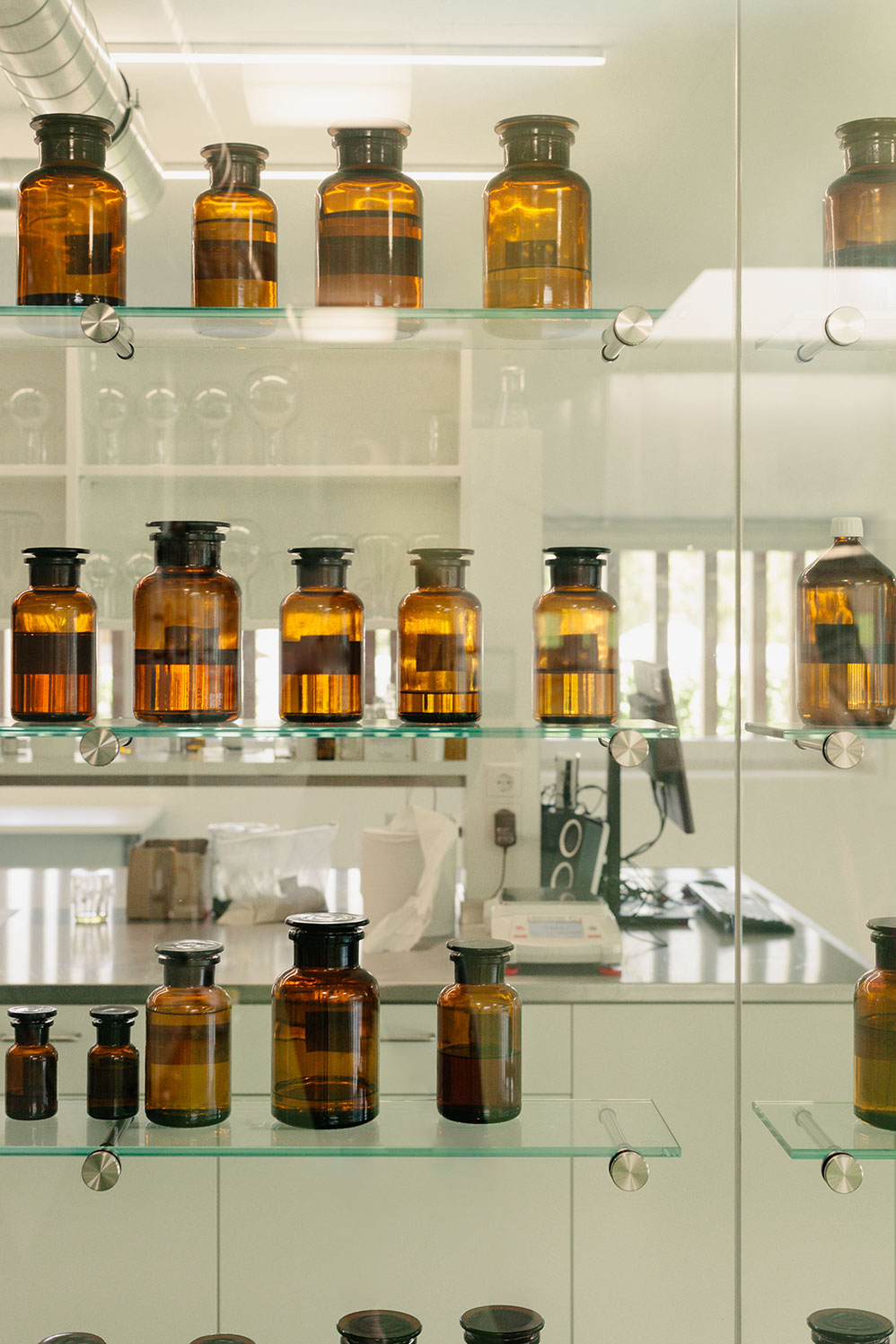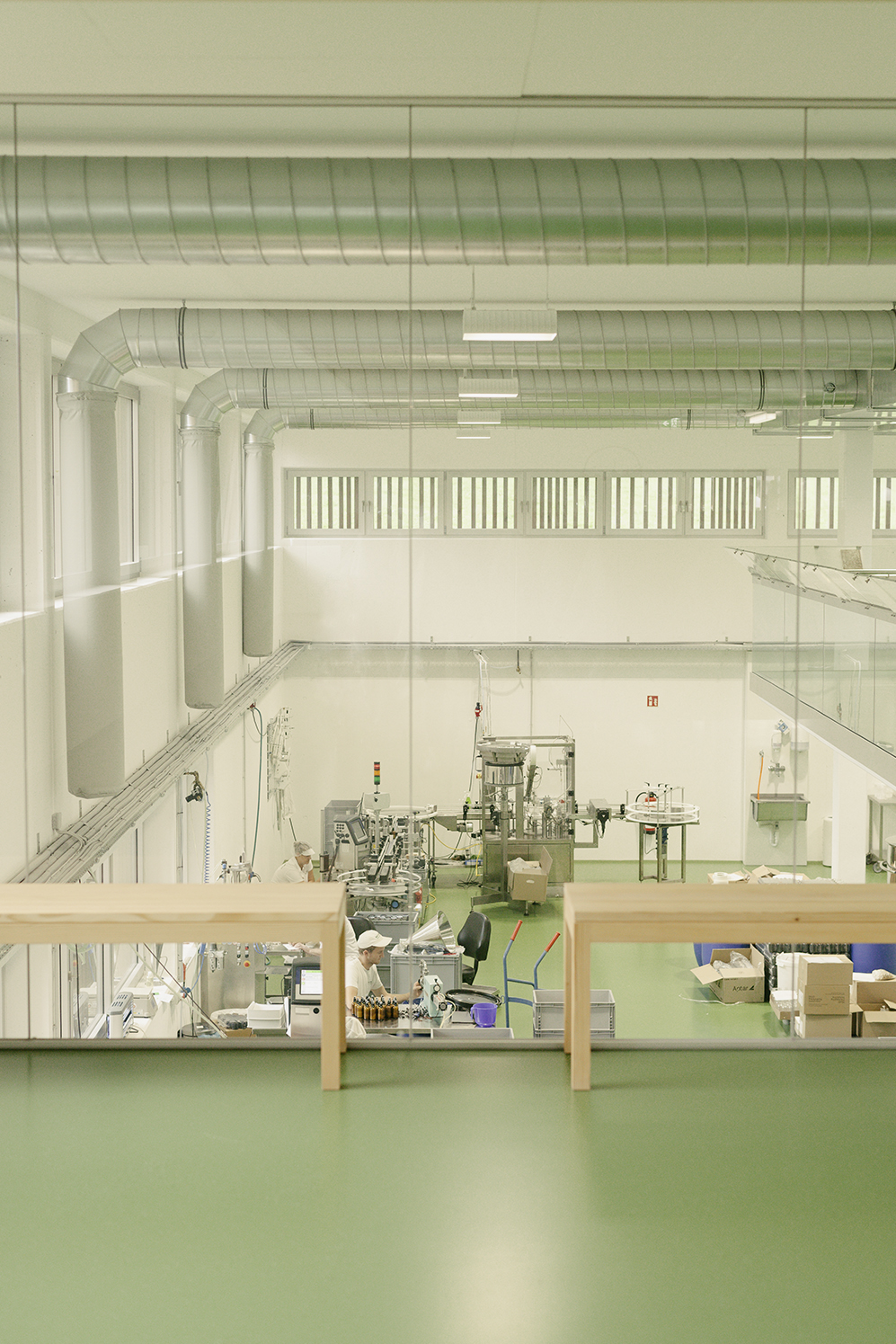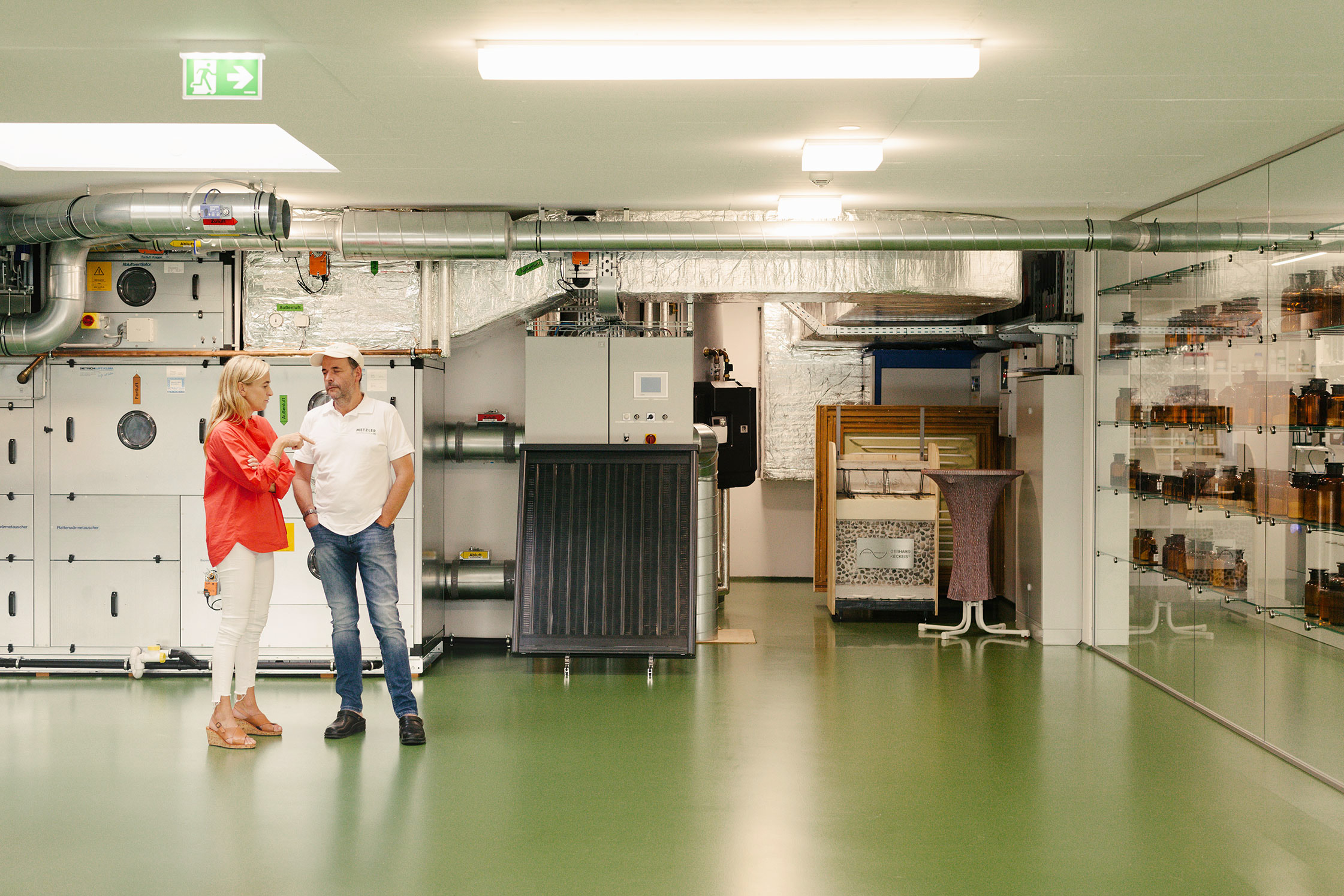 The near future holds another milestone, the renaming of Hotel Post into Susanne Kaufmann Hotel to merge the brands, an endeavor that aims to indefinitely connect the dots: "The hotel was responsible for starting the cosmetic line; since I had no external investors the hotel always supported it, both in terms of finances and staffing. The cosmetic brand then became independent and had its breakthrough—now we are bringing it full circle to its origin," says Kaufmann. She pauses as she reflects on her career, a path that was guided by passion, ambition, and people with similar visions. "Hotel Post will always be part of Bezau's history, but living in a region where people constantly look over your shoulder, the thought of how the message will be received did make me feel nervous," she says thoughtfully, and adds: "Fifteen years ago I was a hotelier with a passion for cosmetics. Now it's all one concept, and it makes sense."
"We are deeply rooted, but very open-minded and eager to collaboratively create things that are state-of-the-art."
Susanne Kaufmann is the head of the natural cosmetics brand Susanne Kaufmann and Hotel Post in Bezau, Austria. Next year, both brands will ultimately merge, inviting people to the very origin of Kaufmann's fruits to escape their daily lives for therapy sessions that include yoga, facial and body treatments, healthy eating, hiking, and more. Every product of Kaufmann's eponymous lines, which are available for men and women, is developed and produced in the region before being distributed worldwide.
Text: Ann-Christin Schubert
Photography: Aimee Shirley