Just a fourteen minute drive away from Florence, Tuscan arts flourish with an unlikely industrial backdrop.
After our tour of the traditional Florentine crafts, we took an excursion north to the city of Prato. The first thing one notices when pulling into Prato is the stark, industrial outskirts that surround it. A trail of factories and manufacturing plants dealing primarily in textiles lead to the city center.
With an overcast sky not to mention cloudy heads from the extensive wine tour the night before, the industrial exterior seemed initially a bit off-putting. But, as we arrived at Studio Corte 17, our impressions changed. SC17 was formerly a wool factory, constructed at the beginning of the 20th century. After the wool business folded, the building sat untenanted for decades.
Now, a lush garden sits in front of the building: planters constructed from repurposed wood, filled with succulents and herbs and plenty of seating provide an inviting entrance to the space. Founded in 2005 by artist Chiara Bettazzi, SC17 is now a coworking space for artists and a hub for the creatives that live in Prato. "I'm from Prato but only feel that now," admits digital textile designer Alessandra Tempesti, who works out of SC17, "now the city is more active and dynamic, with more spaces like this."
Born and raised in Prato, Alessandra studied in Florence and Milan, but eventually came back to her hometown. As a freelance textile designer working with fashion brands, choosing Prato over the larger Italian cities may seem like an odd choice, especially given Florence and Milan's relation to the fashion industry but the province was, in fact, historically known for its textile sector. "Florence is the place for big, institutional events. But for emerging activities they're happening in Prato," says Alessandra.
FvF was invited to Tuscany by A. Lange und Söhne, a prestige watch company founded in 1845. Craftsmanship has always been a topic that FvF has examined, and since A. Lange und Söhne are a watch brand focused on handmade quality, it was a great opportunity to explore Florentine Craftsmanship and the young art scene in Prato.
Former-factory turned studio and co-working space, SC17, Prato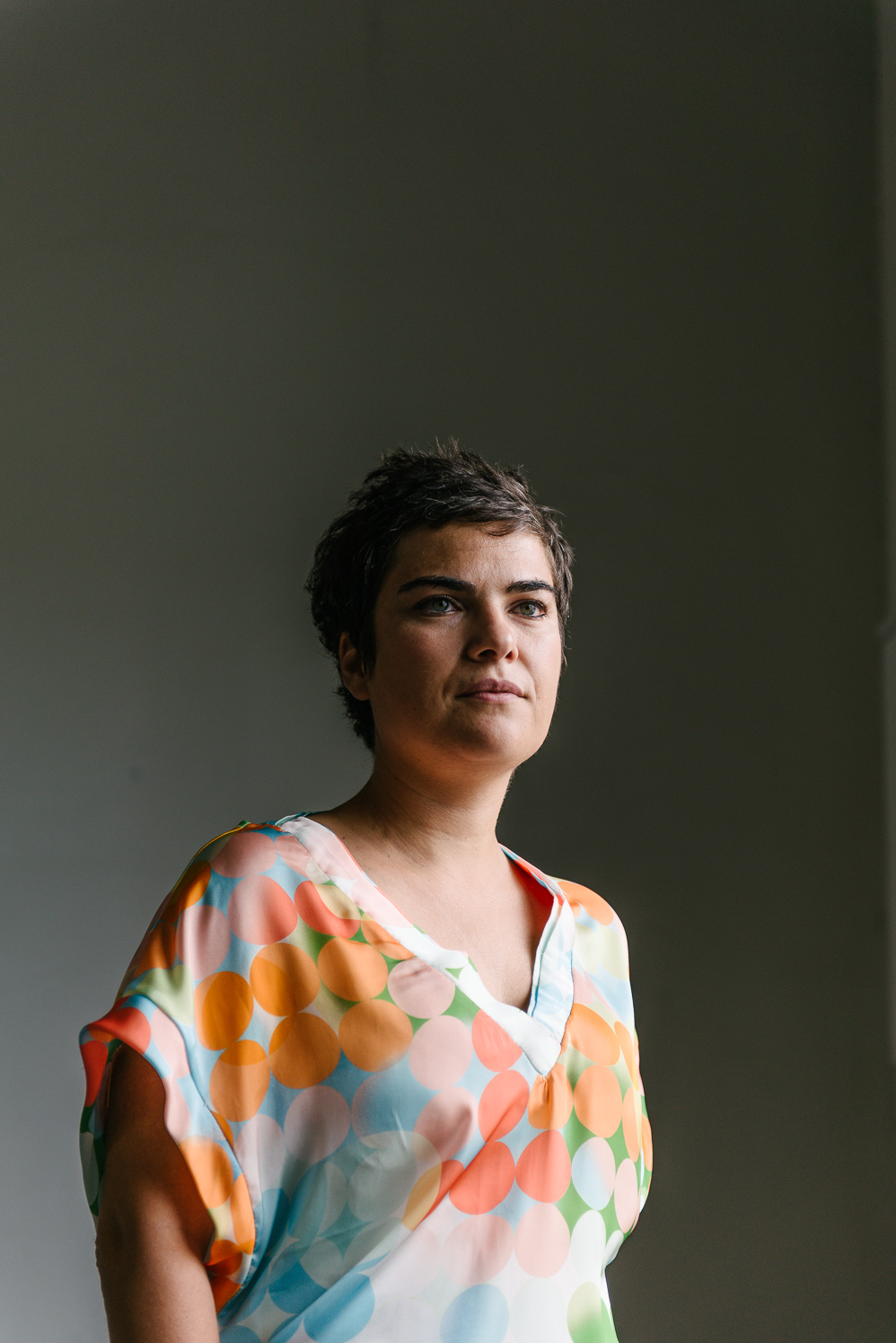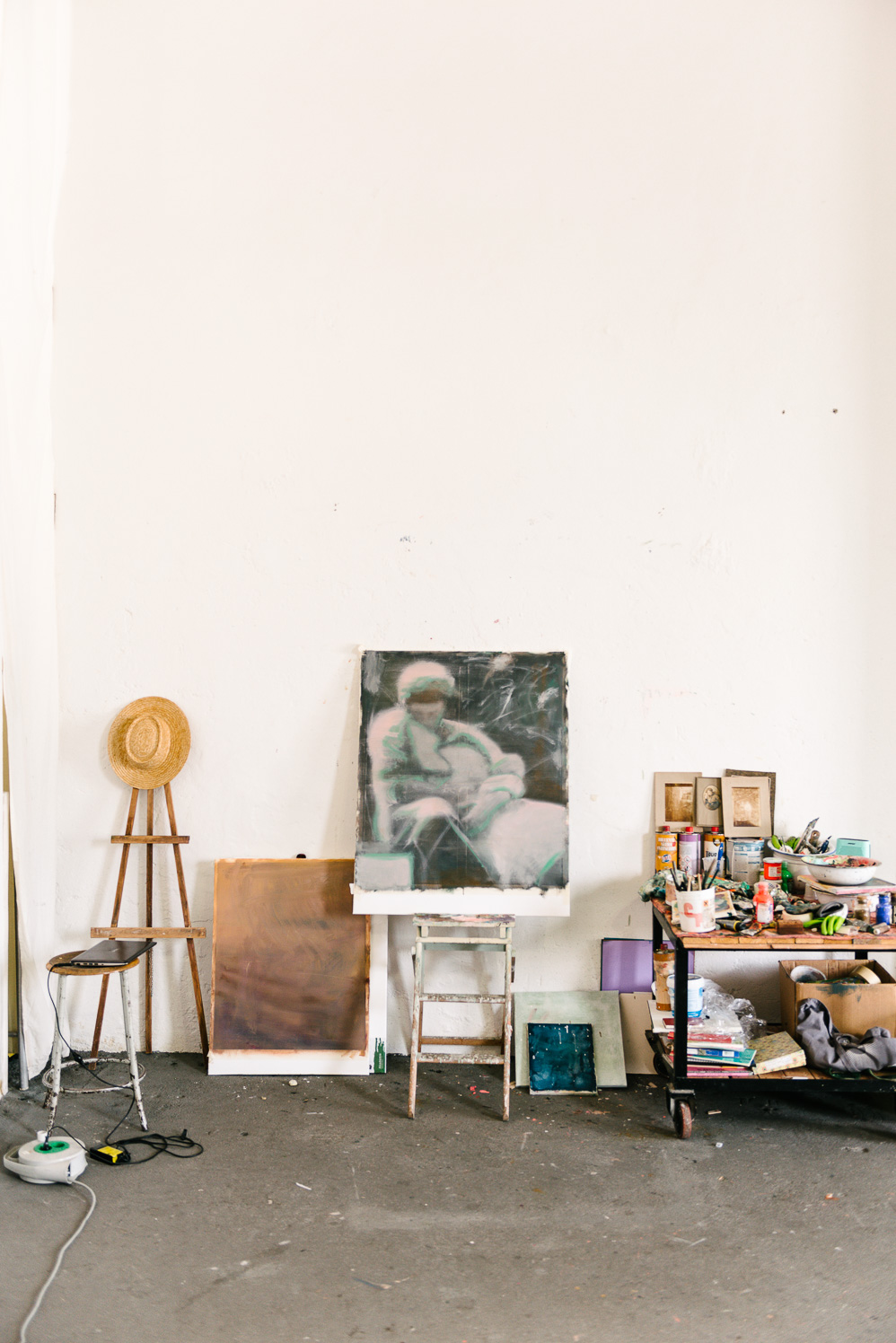 "It's an effort to connect the past with the future."
"The city was affected heavily by the crisis in 2008. Prato is full of empty factories and many stores in the city are empty—at one time half of the center closed," says Alessandra. But it wasn't long before artists saw great opportunities to create, and now there is a network of 11 former industrial spaces including SC17 for artists to work out of.
Not entirely new in its concept—an industrial space being repurposed for artists—but the sense of pride and admiration for the city's industrial past that the artists at SC17 have is. Prato is home to Tuscan Arts Industry, an arts festival organized by SC17 that celebrates the city's history and creative present. "Tuscan Arts Industry is about industrial archaeology—every year Chiara picks a factory in Prato and organizes an event inside that focuses on contemporary art, music, architecture and finding many materials from archives," explains Alessandra, "it's an effort to connect the past with the future." This means thoroughly researching the factories that the event is held in, and creating site-specific artworks inspired by that research.
Selected Works by Alessandra Tempesti
Tigers Landscape, 2017

Flamingos, 2017

Cyclamens, 2017

Print X Orange Culture, 2016

School of Rejects collection Orange Culture Nigeria SS2017, polyester and organza

Print X Orange Culture, 2016

Print X Orange Culture, 2016

School of Rejects collection Orange Culture (Nigeria), SS2017

Lily, 2015
In her work, Alessandra also takes inspiration from her surroundings. She's designed prints that reflect the Tuscan hillsides. "I never start with a blank slate. I always need to see something from reality and take what I need," she says. "One word that means a lot to me is sampling. I sample in sound and in shape." In addition to her textile designs, she is a sound artist under the name of Gea Brown. Her performances blend spoken word poetry, samples and atmospheric tones. At SC17, the dull hum of heavy machinery from the nearby factories is always present—which may have inspired some of the droning present in Alessandra's music.
Walking through Prato's city center, one notices not only the empty storefronts, but the new restaurants and bars that show the signs of a city that endures—but doesn't forget. Students from the local university began to fill the streets as our tour of the city drew to a close. Far from the crowded streets of Florence, the pace of life in Prato is decidedly slower and the city itself is quite beautiful. Founded some time in the 14th century, the city has a pristine look to it that lends it a great deal of charm—it's easy to see why creatives are flocking to Prato over Florence.
The path through Prato
This is part two of our Italian excursion with luxury watch brand A. Lange & Söhne. Discovering Prato together was a complete inspiration. The trip was a worthwhile experience for both A. Lange und Söhne and FvF to explore craftsmanship—we both had things to learn from the Florentine masters who we met along the way. But it was also an opportunity for A. Lange und Söhne to unveil their Blue Series of luxury watches and display their mastery of watchmaking.