Photographer Andreas Waldschütz seeks out unusual settings for his photographs. He finds them around the world and in the woods surrounding Berlin.
For a while, creative minds poured into cities looking for jobs, nightlife and vintage apartments. Now, it seems like the rural aesthetic is more attractive—at least that's how photographer Andreas Waldschütz feels. He and his wife have found a house on a lake in Wandlitz about half an hour north of Berlin and they now commute between there and an urban flat in Tempelhof.
"I like it," says Andreas, who grew up on the outskirts of Vienna. "We were in the 22nd borough, that's almost lower Austria." There in the late '80s, surrounded by little more than fields, Andreas held a camera in his hands for the first time. It was an old Russian Zenit, a gift from his Uncle. But he remembers getting his first photographs developed and feeling disappointed. The 10-year-old quickly set photography aside. "It takes a lot of practice and I just moved away from it," says Andreas. Once he finished school, he completed an apprenticeship as a wholesaler and got a job in an aluminium plant. Later, at the age of 18, Andreas started working for a Viennese event company, but was burned out after three years and hit the road in the direction of New Zealand and Australia. From there, he made his way to the US.
At the time of the millennium, there was a large Indie film scene in San Francisco. "It felt like now or never—the big dream," says Andreas. His dream was to become a major film producer on the West Coast. At the time, MTV was still going strong and Andreas shot a number of music videos and short films. He returned to Europe and continued filming until 2007, when his London flat was robbed. They stole what seemed like the foundation of his entire livelihood: his cameras and hard drives. So, Andreas flew to South Africa with a good friend and had the idea to stop working with film and become a photographer instead.
Early bird: a walk in the woods is part of Andreas' morning routine ever since he moved to the outskirts of Berlin.
While in South Africa, Andreas heard about a village called Kolmanskop in Namibia. The settlement, located 850 kilometres south of the capital city Windhoek, was founded during colonial times for workers in the nearby diamond mines. Kolmanskop has been abandoned for decades and the dunes are now gradually taking back the streets and filling the houses with sand. It's not hard to understand the draw of the ghost town. "I got it in my head that I had to do a story there," says Andreas. First, he had to save some money. It took two years, but Andreas eventually set out to Namibia with a team in hopes of finally shooting the story. It wasn't Andreas' first photography work, but it was the first large project that was completely his own. He took a big risk for the sake of building his portfolio. "It all felt very professional—except I paid for everything on my own."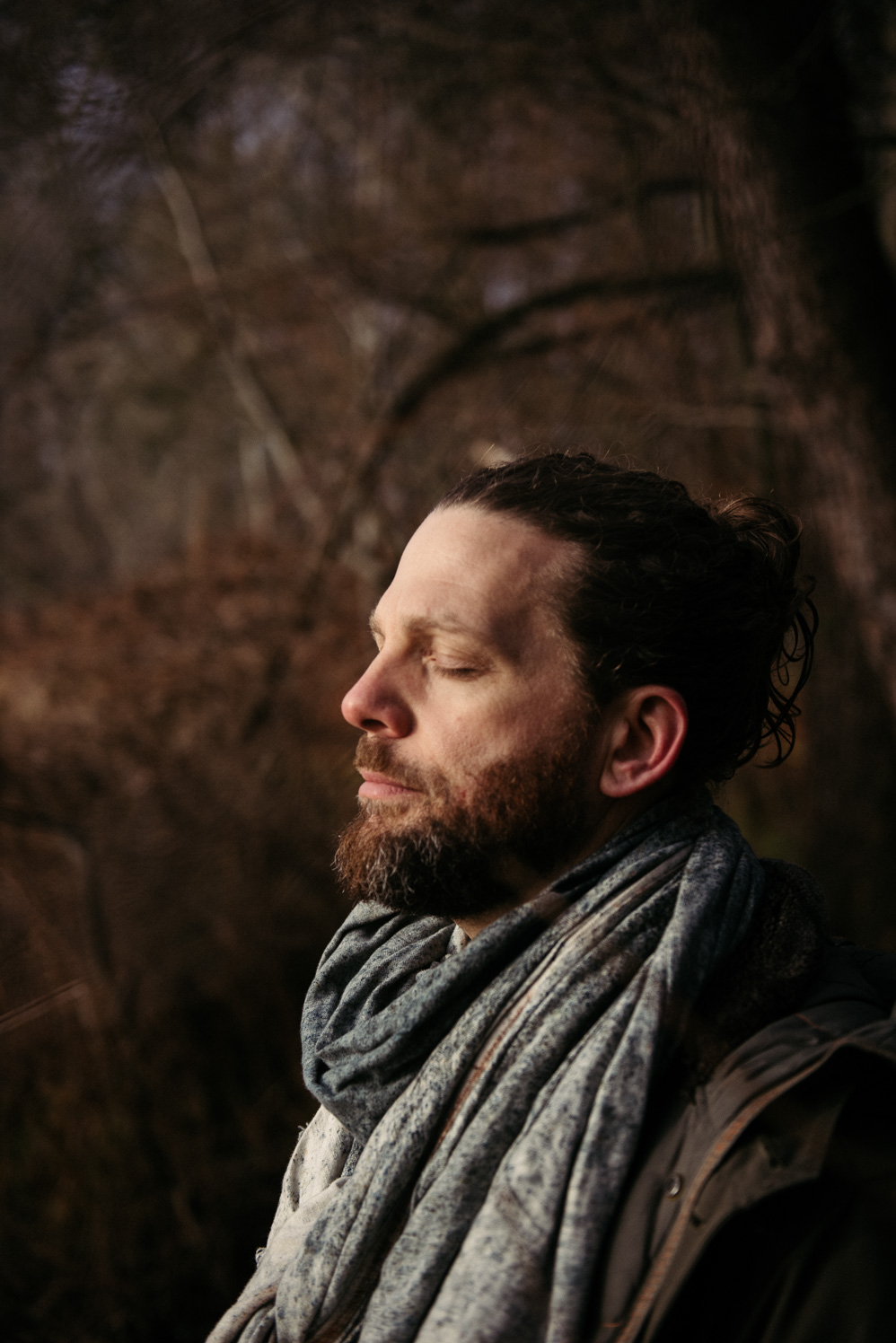 He still searches for out-of-this-world shoot locations, though he rarely travels alone. A whole team of people, from a creative director to various stylists, are typically in tow. It's too simple to say that light is the raw material of photography and yet, it is Andreas' key asset to transform any scene at hand. At times, Andreas' work features stark contrasts, other times the images are dreamy and blurred. In his opinion, "there's nothing more boring than a completely sharp photograph." The photographer never uses a tripod, even if he's working with long exposure times.
Of course, some of his out-of-this-world locations do require a bit of extra staging in terms of light. This was the case in a film he made for Zumtobel at the Lichtforum Dornbirn. "Entering the space was like stepping into 2001: A Space Odyssey. It's hard to describe the film I shot there. It is about light. No, it is light." But he's comfortable working with artificial light from his days as a filmmaker. In fact, instead of using the flash, the photographer prefers to use proper film lighting. The result are radically modern, if not futuristic images.
There was a time when the overlap between the art and fashion worlds wasn't quite as seamless as it is today. At the time, Andreas' images were too abstract for the fashion world and too commercial for the art scene. "I tried to find a gallery in Vienna for 'Sand People', the story I shot in Namibia. They thought it was good, but they said it was fashion photography. Classical galleries didn't want anything to do with it." Of course, that wasn't reason enough to give up. "Instead, we showcased the work in 2009, in an off-space during the Vienna Fashion Week. We had large images and an installation with sand. My sound designer buried speaker membranes in the sand so it was dancing. We also played a film that we'd shot in Namibia."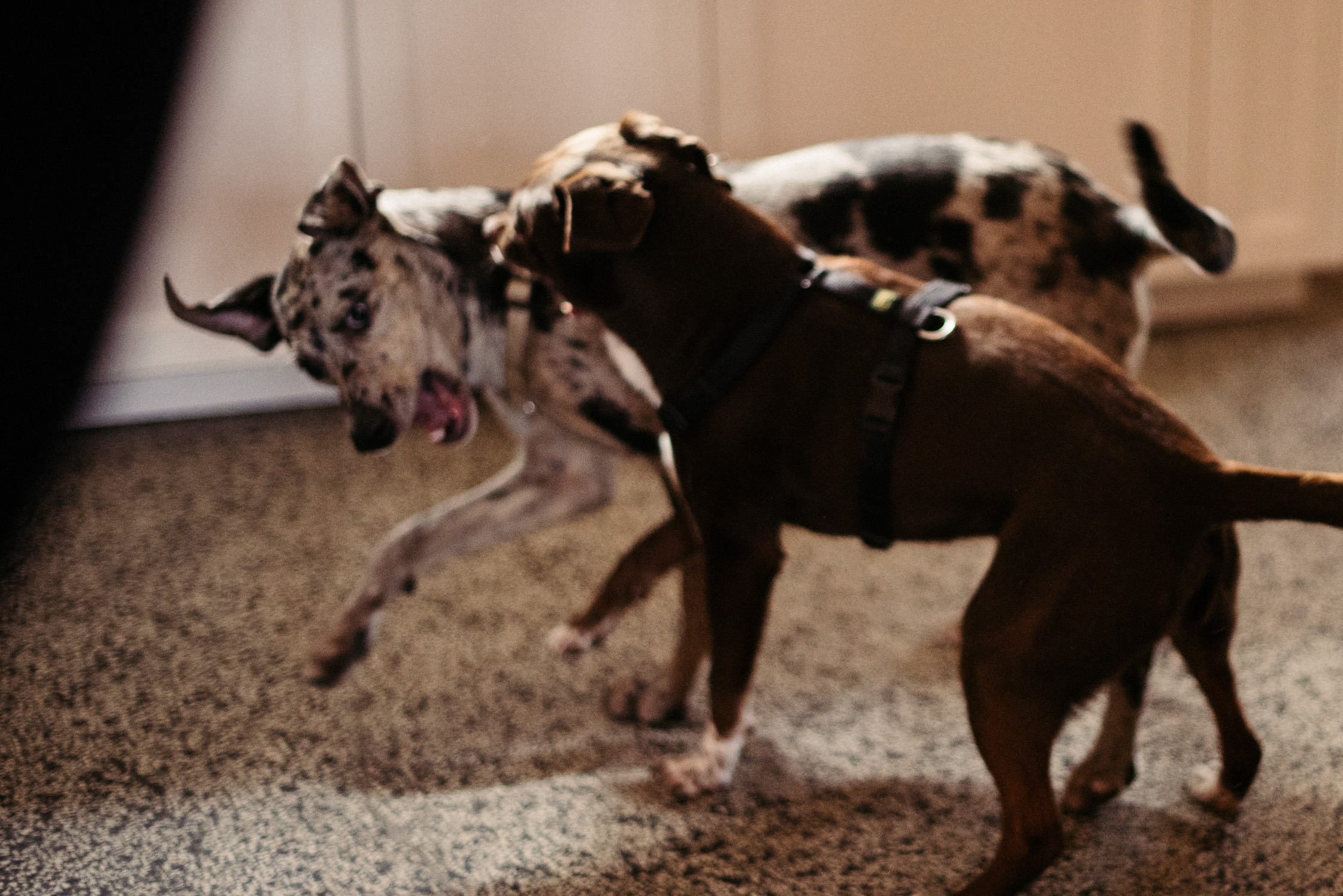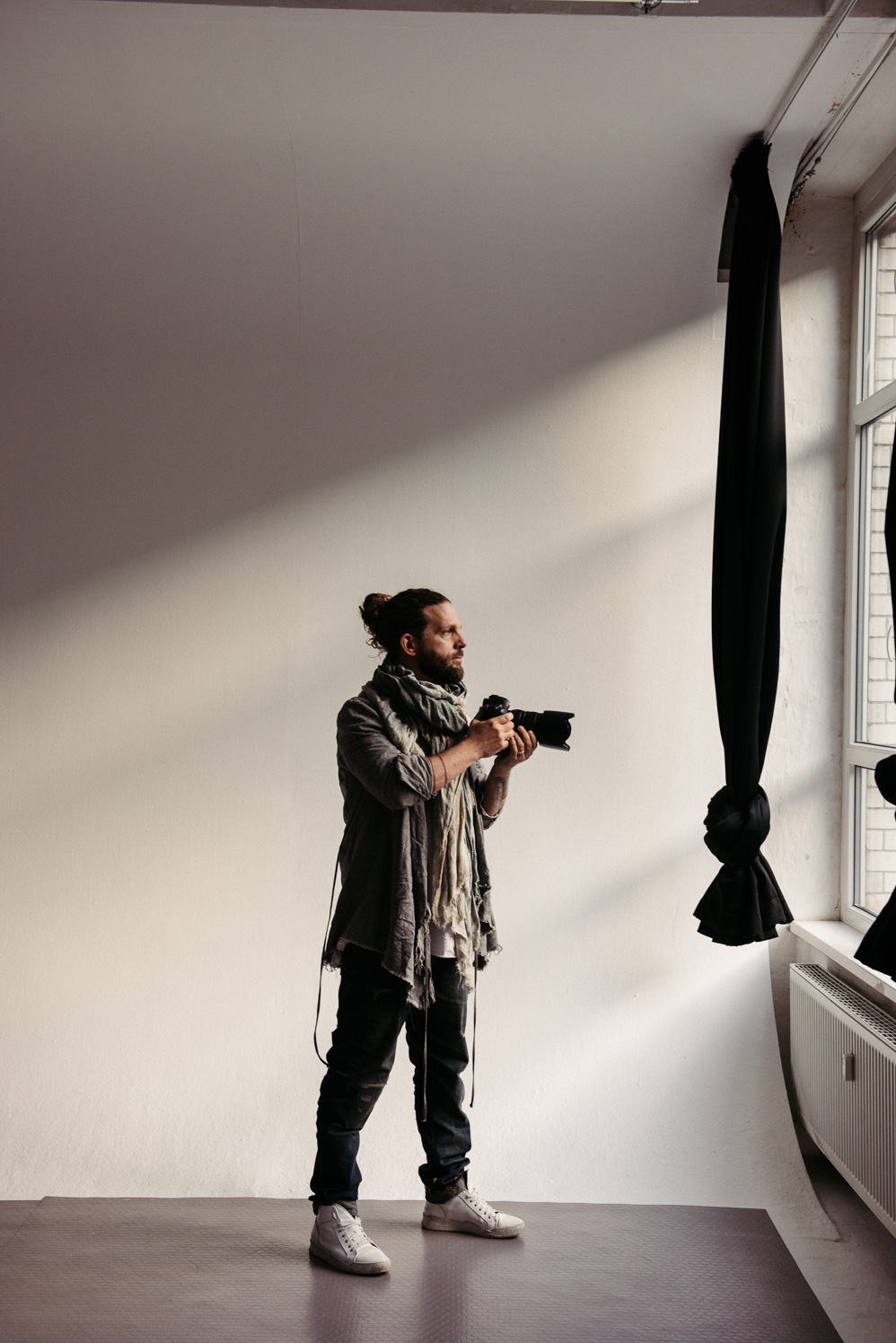 "When I do something, I don't do it half-heartedly. I said yes to every project."
Nine years into the business, all is going well for Andreas, bar a breakdown in 2011 on the evening before a trip to India. "I was constantly working. When I do something, I don't do it half-heartedly. I said yes to every project," says Andreas. "Now I know better and know my body more. I had to learn that." In the end, he didn't board the plane to India. Instead, he remained in Austria and began a weeklong fasting programme at a monastery: tea in the morning, juice in the afternoon and broth in the evening – silence is optional. Since then, the photographer has incorporated fasting into his life, "When you declutter your system, amazing things happen for your body and spirit."
Andreas eventually found his way back into film through fashion, but fashion work isn't his top priority anymore. "If I really wanted to go for it, I'd have to move to New York or Milan, but I don't want to," says Andreas. "I'd rather take my dog for a walk in the woods." The woods are just outside the backdoor of his home between Wandlitz and Lanke. When he walks along the lake in the morning, he rarely sees another soul.
"We moved out there and didn't have a clue," says Andreas. "It's just as romantic as you'd imagine, but at night around the fire, you'll suddenly hear strange noises coming from the woods." I guess out-of-this-world isn't always thousands of kilometres away from Berlin. Thankfully, he has neighbours like Till, an avid hunter who stops by for a beer whenever he sees the lights on and gladly explains to the new rural residents which animals are responsible for those noises in the woods.
Kronos

Maison Mason

Jana Wieland

Mr & Ms Bugg

Marina Hoermanseder

Kaltblut Magazine

Vogue Talents

Tomorrowland

Apocalypse

Transcendence
A Futuristic Journey through the Spectrum of Light
Andreas' collaboration with Zumtobel
More about Andreas' work can be found on the artist's website. Andreas Waldschütz has translated his personal interpretation of the forum into a futuristic short film.This portrait was created on the occasion of the collaboration between Andreas Waldschütz and Zumtobel. With its light forum at the headquarters in Dornbirn, the renowned company for lighting technology has created a place that makes the creative power of light come alive.

The traditional Austrian company Zumtobel  is known for the development of innovative lighting concepts. Zumtobel also participated as a partner in the furnishing concept of the Friends Space.
Text: Phillip Hindahl for FvF Productions
Photography: Robert Rieger for FvF Productions