Once a futuristic movement that symbolized progress, the need to preserve Brutalism is more apparent than ever
Revisiting the style that slipped in and out of fashion and favor for generations
There's no architectural movement quite as polarizing as Brutalism. To some people, ugly is the first term that springs to mind. Others may enthuse over its intriguing aesthetic, evoking nostalgia; they see beauty in the raw, frank and resistant qualities.
Beda Jonothan Amuli: Market hall in Karlakoo, Dar es Salaam, Tanzania, 1972-74.
Defining Brutalism, however, causes less debate. Flourishing from the 1950s to the late '70s the style was both futuristic and progressive. Brutalism or "beton brut" refers to the exposed concrete, architecture that simultaneously celebrates boldness and experimentalism—and not characteristically brutal or menacing. While in opposition to the sleek elegance of Bauhaus and romance of Art Deco it has gained momentous international attention—be it admiration or rejection—scholars have defined Brutalism as a global phenomenon that has surpassed material expectations.
Brutalism dominated much of post-war architecture. It impacted cityscapes and landscapes, from peripheral towns to urban metropolises and embodied an era of nation-building. At the time, large parts of Africa and Asia were still undergoing decolonization; Europe and Japan were recovering from war. Globally appealing, Brutalism quickly morphed into an interregional style that saw universities, municipal offices, museums and more housed within the confines of concrete blocks.
Inside the bustling market hall of Kariakoo in Dar es Salaam, Tanzania, one of East Africa's busiest shopping districts, colorful stalls of local vendors selling regional fare along with clothing to souvenirs and hardware are strung along the labyrinth rows. The hall is covered by a towering concrete canopy inspired by patterns in nature and divided by columns repurposed to collect rainwater, shoppers find themselves inside a complex structure once a symbol of the region's urban development. Built in the '70s, a decade after the country's independence from Britain, the construction of the large-scale marketplace led by one of Africa's first architecture studios anticipated a wave of similar projects. Although the design summarizes region-specific efforts of Tropical Modernism, its maintenance isn't a priority to local authorities—let alone to international world heritage lists.
Yet more importantly for Tanzania and other sub-saharan countries, such as Kenya, Ghana, and Zambia, as well as Middle Eastern and South Asian regions, the then growth of local infrastructures helped shape national identities. Although the break from colonial powers didn't yet include financial independence, the implementation of Brutalist concepts nurtured generations of young creatives eager to marry local traditions and international technologies and resources. Results included constructions with grid structures or layered facades.
With geo-political changes, various Middle Eastern countries saw the potential of Brutalist-style urban developments to represent power, wealth and progress, the construction of the Iranian University of Shiraz built in 1971 to celebrate the monarchy's 2500th anniversary being a case in point. To complement religious sites with examples of the modernist movement, architects were given the task of merging local heritage and international influences.
Much of Russia's architectural landscape is dotted with Soviet-era Brutalist constructions, such as St Petersburg's Hotel Rus, which is one of many cherished examples of the modernist movement. O. Gurevich and V. Zhukov: Hotel Rus, Saint Petersburg, Russia, 1980–1988. Photo by Konstantin Antipin, 2016.
The University of Shiraz in Iran was influenced by American universities increasingly built in concrete. The architect, Minoru Yamasaki, later designed the World Trade Center. Minoru Yamasaki and Mohammad Reza Moghtader: Pahlavi University (today: University of Shiraz), Shiraz, Iran, 1960–1979. Photo by Hamid Reza Bani, 2017.
Latin American buildings such as the Teresa Carreno Theater in Caracas, Venezuela, verify the local popularity of colossal and often dramatic structures. Jesús Sandoval, Tomás Lugo Marcano, Dietrich Kunckel: Theater Teresa Carreño, Caracas, Venezuela, 1971–1983. Photo by Antolin Sanchez, 1990.
In Kuwait, Brutalism created meeting points of local traditions and durable structures; Suq Al-Muttaheda houses multifunctional car parks, office spaces and bazaars. 40 years after its inauguration, the original facades remain unmodified. John S. Bonnington Partnership and Kuwait Engineering Office: Suq Al-Muttaheda / Suq Al Masseel, Kuwait City, Kuwait, 1973–1979. Photo by Nelson Garrido, 2013.
Celebrating the arrival of a global trend, Israel's role in Brutalism was mainly defined by Be'er Scheva, a concrete city located in the Negev Desert. Ben Gurion University Campus, Be'er Scheva, Israel, 1968–1995. Photo by Gili Merin, 2017.
Uniting Japanese spirit and Western technologies, Brutalism first emerged in Japan as efforts of rebuilding began to replace the notions of a country in turmoil. Government building of Kagawa, Takamatsu, Japan. Photo by Kentaro Tsukuba, 2013.
In recent years, activist endeavors to preserve Brutalist heritage and ensure future redevelopments have increasingly found confirmation in popular culture. Whilst many colossal and dramatic concrete structures now saturate social media feeds, their history and contemporary building statuses employ academic researchers. The buildings' everlasting appeal? An aesthetic that suggests something needn't be fully developed to nurture creativity. Common interpretations associate the concrete buildings with artisanal perfection as well as symbols of self-exploration and societal change. Yet while Brutalism is experiencing a Renaissance—think the popularity of London's Barbican Centre or former Soviet cities thriving on Brutalist architecture such as the Macedonian capital of Skopje—only few investments have breathed new life into often derelict complexes. Eager to reintroduce the public to the movement's legacy and save the physical testimonies from demolition, organizations have founded the initiative #SOSBrutalism, a hashtag that now takes center stage at a namesake exhibition in Frankfurt am Main.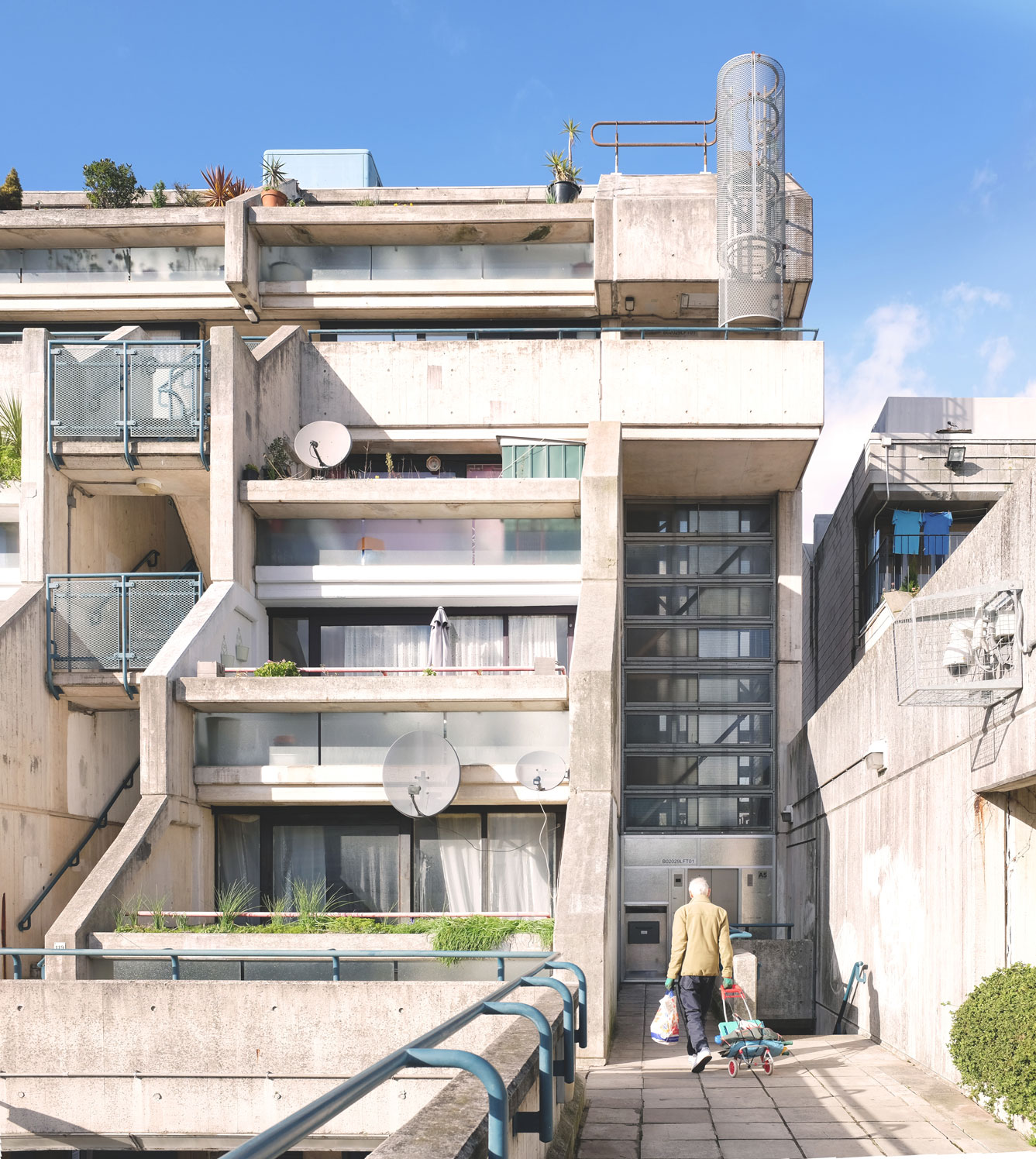 On show until April 2, the exhibition SOS Brutalism at the DAM in Frankfurt am Main aims to build bridges between academic research, popular culture, and public discourse. In order to raise awareness for the growing threat to Brutalist buildings around the world, the presentation spans photography and small-scale models. To learn more about the #SOSBrutalism initiative, visit their website or read about it in the exhibition catalogue, published by Park Books.
Text: Ann-Christin Schubert