The city appears as a firm structure in which we can roam freely. As inexorable developments emerge slowly, co-creating this enormous construct seems, at first glance, utopian—yet its citizens should be the ones shaping it.
Cities have never before been so densely populated. In turn, it lies in the hands of individuals to nurture and strengthen cooperations between urban communities to make their lives worthwhile; to create a future where all dwellers feel part of the creative and impactful processes shaping their environment.
Tackling the task at hand, The Sooner Now 2017 concluded that everyone can jump on the bandwagon, and, with the support of local visionaries generated ideas for a better life in the city—to then achieve creative, sustainable, and socially viable solutions to urban challenges.
A year onwards, the dialogue of the joint initiative by MINI and FvF continues in Hamburg, Berlin, Dusseldorf, and Cologne: From the notion of belonging, the importance of the slow-fashion movement, and the rise of female voices in cultural establishments to the decrease of available living space, the event series expands on topics that concern communities on local and personal levels.
According to a UN study on urbanization, 66 percent of the world's population will live in cities by 2050—a 12 percent increase compared to 2014. To answer the rising need for cities, governments call on quick yet effective urban development. However, large-scale construction projects often neglect community involvement, the needs of citizens, and old structures—it's time to come up with new solutions.
From indoor farming to sensory navigation for the visually impaired, The Sooner Now 2017 has brought bold visions to the forefront, meeting locals in five German locations. A breeding ground for ideas, the events addressed inclusivity, flexibility, sustainability, and accessibility in regionally relevant projects.
The kick-off dinner in Munich highlighted the creative use of space—and the debate thereof—against the inspiring backdrop of the temporary hotel and former bank building: Love Lace – a Hotel happening. "The event series has brought very different people into fruitful discussions," says Eva Becker of MINI today.
As part of the startup-accelerator Urban X by MINI, which fosters creative solutions for urban areas, Andrew Shearer presented his company Farmshelf. "Everybody can become a farmer," he claimed, and continued to explain how the concept of residential farming saves money, time, resources, and energy used to delivery. It's projects like this that prove how merging the expertise of people working in farming, architecture, and technology can deliver a more sustainable approach to contemporary, urban issues.
We are at a turning point for meaningful change, and designing the future in a fair and responsible way will be a core topic of 2018.

Dörte Lange, The Lissome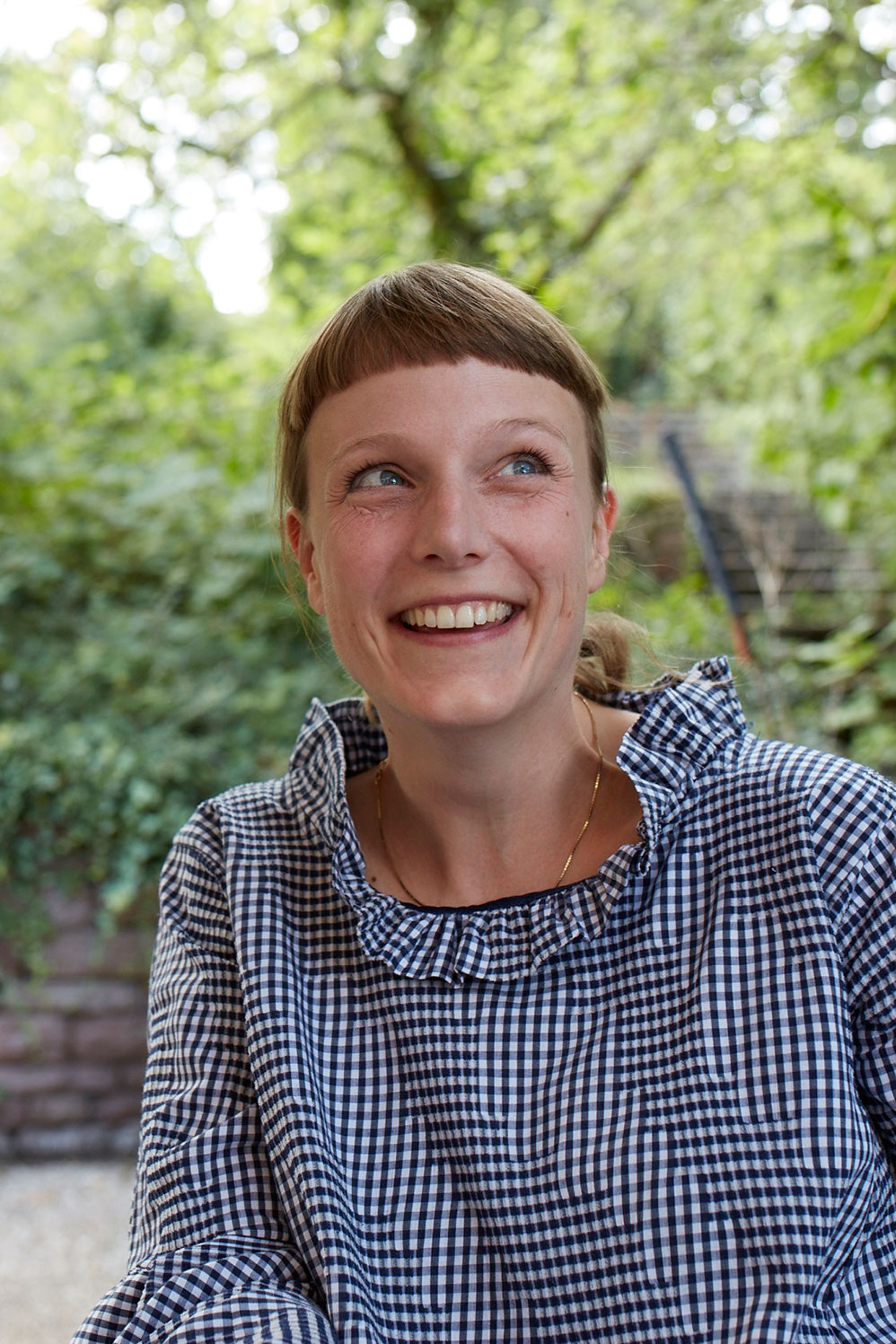 Continuing the event series, the episodes in Dusseldorf and Hamburg centered around digital and offline spaces and technologies as tools to reshape urban interaction. In her keynote speech, Louisa Heinrich, founder of the people-focused consulting agency Superhuman Ltd., disputed online and physical worlds as separate entities, as digital networks increasingly affect political and social realities—the 2016 US presidential election being a prominent case in point.
I believe there's a gain in mixing generations (or also cultures) in everyday life. Often this does not happen at the office, but the living environment would be ideal for it.

Caroline Kurze, Gestalten.
As technology impacts human interaction, it is also crucial to think of where encounters take place—a topic that took center stage in Hamburg. Thanks to the alteration of old structures, metropolitan areas become more inclusive, something the audience unanimously agreed on. It confirms that, when it comes to the future of urban housing, it's essential to think outside the box, both in terms of designing housing and inhabiting it, as Caroline Kurze, editor at the Berlin-based publisher Gestalten, puts it: "I have become fascinated by the idea of multigenerational cohabitation, allowing room for communal life, but also to retract into privacy. I believe there's a gain in mixing generations and by that, also cultures in everyday life. Often this does not happen at the office, but the living environment would be ideal for it."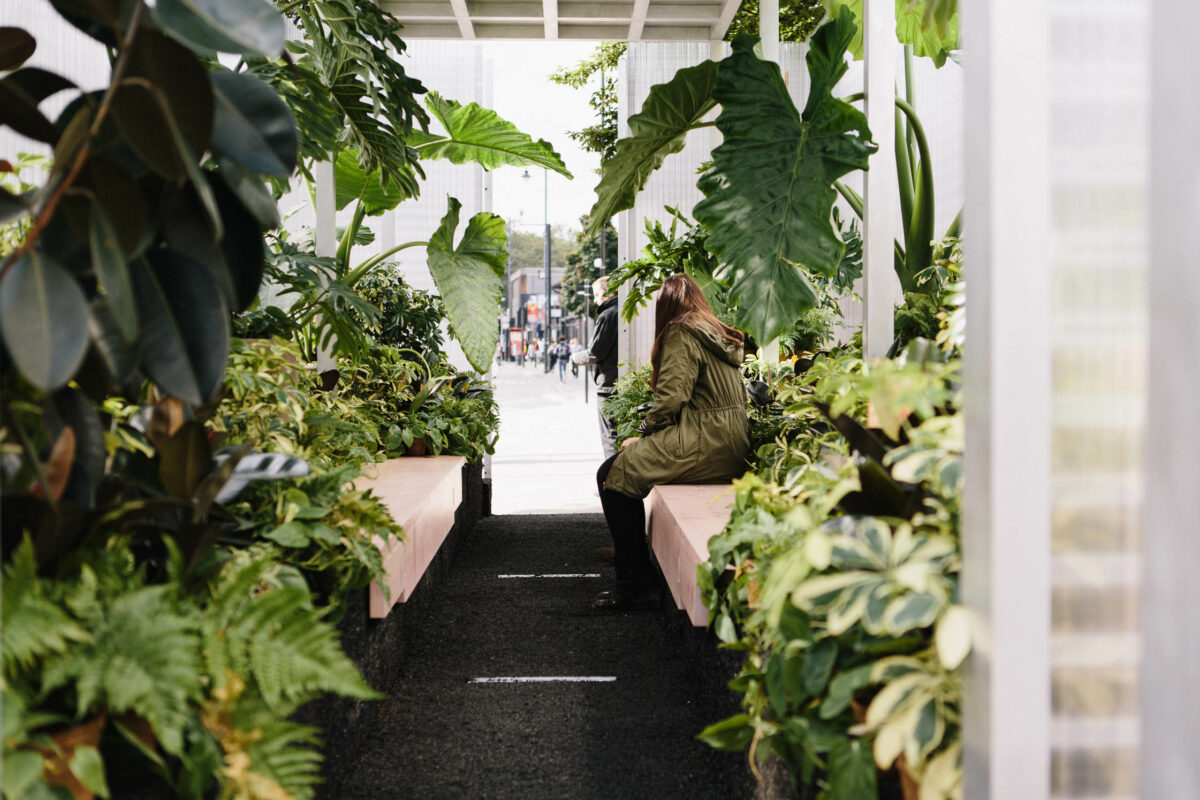 The last event of the year returned to the individual perspective: With environmental sustainability being a core aspect of each and every event, how sustainable is urban life in terms of our mental and physical well-being? How can we improve our individual sensory experiences in the city? Psychiatrist Mazda Adli explained why urbanites constantly feel stressed, yet still love their city. Frankfurt-based creatives gathered their personal experiences and wishes; some see "top-down" processes in politics and banking as a threat to Frankfurt, others refer to it as an opportunity to actively take part in designing the financial hub. Asked about what developments are relevant to her personal life, Farah Ebrahimi, art director at e15, addressed diversity as a way to better communities. "I would push for the inclusion of different cultures. For more flexibility in the city in terms of opening hours, the accessibility of more diverse shops and cafes is essential."
Her idea aligned with the series' overarching conclusion: By focusing on small beginnings and intervening targetedly, we're on the right track to stimulate growth and change. However, urban realities don't change immediately so that, in collaboration with MINI and IDEAT, FvF eagerly resumes its tour to re-evaluate current developments that matter to the city locally and to its inhabitants personally.
In June, our Hamburg-based event will deal with the meaning of home and belonging in a time of endless mobility before we will move on to examine the rise of female empowerment in the cultural sector in Berlin. Later in the year in Dusseldorf and Cologne, we will debate the fashion industry's ongoing transformation and introduce solutions to the creation of new living spaces, respectively.
A joint venture of MINI and FvF, The Sooner Now has created dialogues between local communities revolving around creative visions for urban futures and personal experiences since 2016. Visit the website for more background information.
This year, we'll be visiting Hamburg, Berlin, Dusseldorf, and Cologne. To sign up, click on the respective city.
Photography: FvF Productions
Video: FvF Productions
Text: Lena Heiss and Zsófia Nemes for FvF Productions