Beanies turned into shorts, croissants doubling as bras, and tennis balls filled with coffee—you name it, Nicole McLaughlin has thought of it. With a playful style and unique attitude toward sustainability, the Brooklyn-based designer creates surprising yet functional garment interpretations. Her work stems from a deep love for found materials and objects, and has made of Nicole one of the most ingenious voices in the fashion industry.
Her introduction to upclycling was through fabric scraps and learning to sew. While practicing, Nicole realized the potential of already-existing garments—and the amount of excess generated by the fashion industry—and decided to use her pieces to open a larger conversation around the importance of extending the life-span of our resources. Her design process is rooted in experimentation and resourcefulness—deconstructing garments and upcycling them over and over, using every element possible. The results are fun, lighthearted, and fashionably desirable pieces. Through them, she encourages a shift in the impulse to consume, and explores the value and excitement of what we already have.
Nicole shared with us the story behind the once Arct'eryx Bora backpack she converted into a vest—a piece that speaks of the multiple lives one garment can have, the act of giving something away, and the serendipitous journey she is currently on.
In This Changed My Life, we invite creatives that inspire us to talk about a book, film, artwork, or person that changed their life.
"I've always been interested in making and experimenting, and fashion fits those criteria. My mom is an interior designer, my dad is a carpenter, and my grandfather is an engineer. All are very hands-on. As a kid, I made homemade casts out of toilet paper and barbie clothes I'd sell at school."
"Now, I'm a designer that focuses on sustainability through upcycling. I aim to find solutions around waste and imbue new life through functionality in the pieces I create. It's all about challenging ourselves as consumers on what we can do to extend the usage of products that are often single-use, but also how we can have fun doing it. Also, I aim to shift the consumer mindset to buy with intent instead of impulse."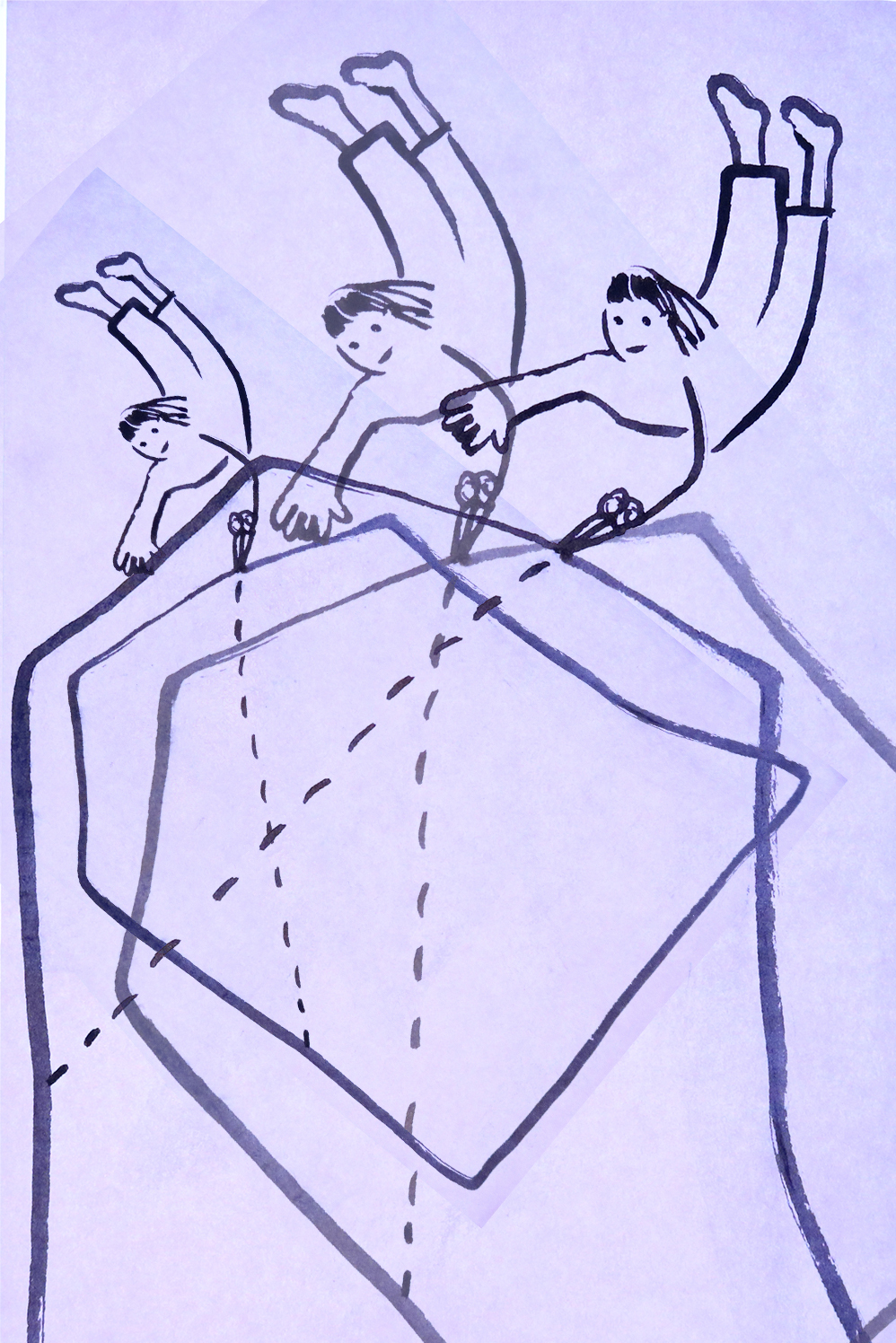 "In 2016, I found an Arc'teryx bag on eBay. I wasn't searching for it specifically. I was looking and learning about Arc'teryx's accessories, and I discovered it by chance. It was well-priced, and I liked the aesthetic—the details and trim, the colorway, the yellow logo, which is pretty iconic in their older packs, and the overall construction caught my eye. It was then a hiking bag, but I used it as my everyday office bag."
"Later, during lockdown, I was organizing an auction to help raise money for various charitable organizations. I was looking for a unique piece to tie it all together and decided to upcycle the Arc'teryx backpack into a vest. I loved its utilitarian aspect— both fun and functional. When I upcycled it into a vest, I could use every part of it. Nothing was added that didn't come from the bag itself."
"I try to be as resourceful as possible, and I'm also not afraid to take something I like and transform it into something else and give it away."
"In my work, I typically take apart everything I make after I make it to reuse the materials for other projects. I usually don't get attached to things. If I know how to make something once, I can make it again. I try to be as resourceful as possible, and I'm also not afraid to take something I like and transform it into something else and give it away."
Nicole's garments are fun, lighthearted, and fashionably desirable pieces
"After the auction, one thing led to another, and someone at Arc'teryx saw the vest. That started this whole serendipitous journey I'm on now—I'm Arc'teryx's first design ambassador; it's incredible to write that out."
"I no longer own the vest, it was auctioned off. Hopefully, it found its way to a good home."
Nicole McLaughlin is a Brooklyn-based designer. Her work is rooted in sustainability and upcycling practices to create imaginative and playful garments. Showcasing her work through Instagram, her garments have become vital to the conversation around waste and consumerism in the fashion industry.

In 2021, Nicole became the first design ambassador of the renowned outdoor brand Arc'teryx and has hosted multiple workshops and talks on how to increase the life span of what we already own.
Illustration: Jenny Wright
Images courtesy of Nicole McLaughlin