Videographer Matei Plesa's work revolves around naturalistic ideals, showing settings in their own light and paring back modern life.
Born in Cluj-Napoca, Romania's second most populous city, Matei is often drawn away from his beloved city on his various projects. "There are so many beautiful places to visit and so many inspirational stories in this world that have to be told, but so little time to discover and document them…"
He shared his ideas with us, from the light and shade of modern technology to looking back at traditions past.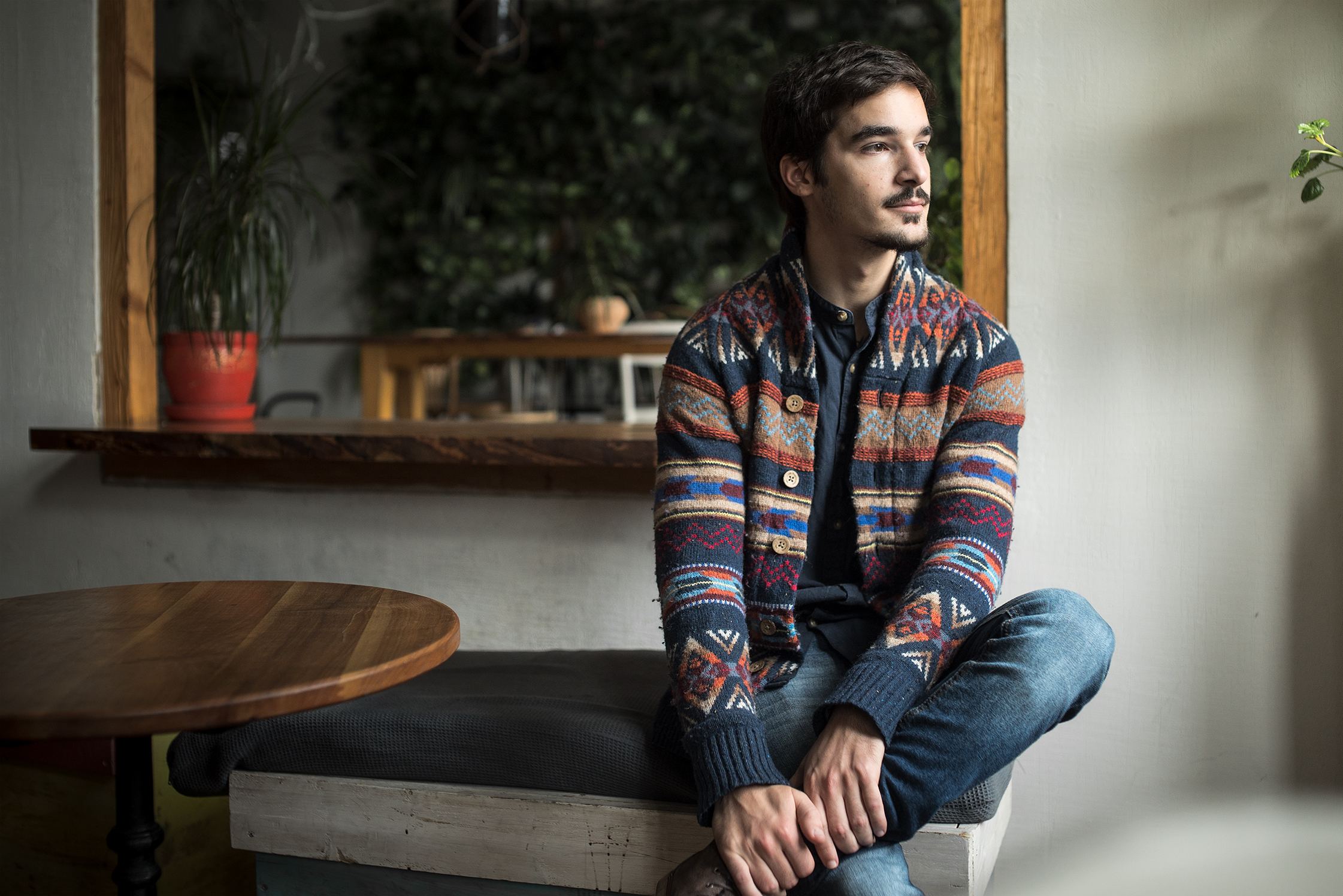 "Of course, I've had my bad moments, but my personal projects always got me out of hard times."
Matei first felt his future stirring at age 18, taking photos and filming as he rode around with friends. Driven by pure enjoyment, he found himself unwittingly paving a professional path as worked more and more with the medium. Without having to pitch to clients, he was approached for creative work, a dose of good fortune he's thankful for. "Of course, I've had my bad moments, but my personal projects always got me out of hard times," he reflects.
Natural light plays a central role for Matei, who likes to work with an environment to show the best of itself. "I'm really passionate about creating my shots with what I have at that moment in time," he says, and works to his ideal of using as little equipment as possible.
The expert eye behind a number of FvF Crafts series, Matei has brought us rich features on spoon maker Mark Tudose, string instrument maker Frank Rittwagen, and most recently took us into the workshop of ceramicist Dan Leş, at the foot of the Carpathian Mountains in Romania.
Keen to continue along the path of documentary making, Matei hopes to shed light on social causes close to his heart and tap into traditional craft histories of his homeland. Using technology as a way to connect people in a world he feels is losing touch, Matei's work is driven by his awe for nature, and an understanding of our place in it.
Breaking The Mould: Dan Leş
Ceramicist Dan shares with us 40 years of experience in his trade
from the atmospheric setting of his studio in Romania.
Do you have a daily ritual?

Every single day is different and every single day I do something in a different order, but there are some small elements that make my day beautiful. A perfect day would start with cycling to catch the sunrise, after that I'd edit the photos of that sunrise and while doing this, think back to the uniqueness and beauty of every single sunrise I have caught on my camera and mind. My afternoon would be reserved for my daily work, networking, emails and so on. In the evening, I love to discover new places around my hometown to enjoy the glorious sunset. The perfect ending to this kind of  day would be going out to the mountains around midnight to take some pictures and catch that feeling of aloneness, calm and stillness that you find in nature.

Tell us what's driving you in your work at the moment? What have you done recently and what do you have planned?

I have just finished a little story about blind children and I've found myself broken by their stories, motivation and power to keep going. I'm pretty sure they don't know that they are changing people's life but they sure changed mine…

Right now I'm really drawn to social causes and craftsman documentaries. Only recently I discovered the power of experiencing how poor children and underprivileged kids go through life and how they have to fight every single day 10-20 times more than any other of us just to keep up the pace with the 'normal' world.
At Studio with a Fine String Instrument Maker: Frank Rittwagen
Each instrument crafted by Frank takes no less than 200 hours. From his studio
in Neukölln, Berlin, he shares the wonder of making instruments.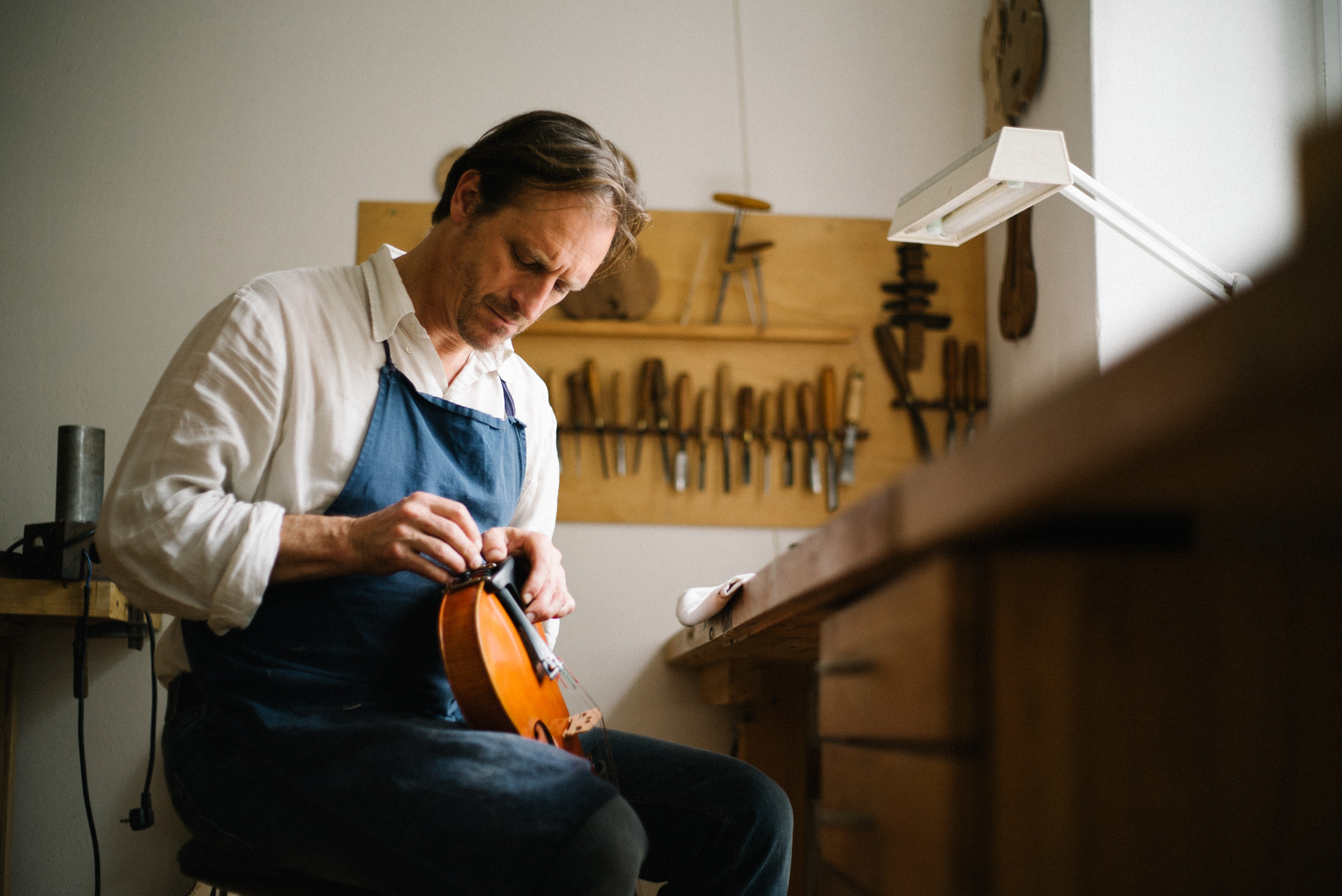 "While documenting craftsmen I learned how to live a natural, human life away from today's distractions."
What things have you learned through your experiences working with film?

The most important things I've learned have been from being among craftsman and children in need or with disabilities. While documenting craftsmen I learned how to live a natural, human life away from today's distractions. In today's world it can be really easy to get stuck in the loop and forget what is really important. Many times I find myself working a lot and I forget to enjoy time with the people I have around me, or take a break from work. Technology shouldn't be a motif, it should be a means to connect people and make Earth a more human and natural place.  I think that the world should just stop for a second and think about what's happening in the world today and make changes for the better.

That said, has technology also influenced you?

Of course technology helps me make my photo and video work but I will always say that it really doesn't matter what kind of camera you use because if you point your iPhone or your Canon 5D camera to a composition you like and feel strongly about, you'll get that same feeling from both images in the end. A photo of kid crying won't make me feel less just because it has less detail resolution or less of a dynamic range.
Spoons with Stories from Transylvania: Mark Tudose
Known as 'The Spoonman', Mark continues to work by hand in a trade passed down to him by his grandfather. Shunning the machine, Mark celebrates
the beauty of carving and human imperfection.
What global or local topics are you currently fascinated with?

I'm fascinated by craftsman and old crafts that are dying in my country. It's a pretty big and bad thing that's happening and I'm trying to help this cause with my documentaries that I'm making with FvF and for my personal project called Fascinatia Mestesugului (The Fascination of Craft).

Do you have any recent artistic discoveries?

Recently I've discovered the work of Gray Mallin. I love his ideas and the minimalism of his work. I'm inspired by totally different styles of photography, graphics, videos and text than what I'm working with and showing to the world.
Fascinatia Mestesugului: Shoemaker Ioan Muresan
In today's consumer culture, worn out shoes are replaced in quick succession.
A film from Matei's student days goes inside a cobbler's
workshop to see the trade in process.
Fascinatia Mestesugului: Farrier Michael Ardelean
The age-old trade of farriery involves the making and fitting of horseshoes.
As agriculture becomes increasingly industrialised and horses less relied upon,
the craft is sadly dwindling.
The World Through Matei's Lens
Where do you go when you want to relax or find inspiration in your city?

Usually the most relaxing and inspiring thing to do is to cycle around the mountains near my hometown and discover new compositions, faces and see everything with new eyes.
Matei, thanks for sharing your time and ideas with us, and for your wonderful contributions to FvF Crafts. Find out more about Matei's various projects here and have a look at all the videos he's shot for FvF.
Meet more FvF Contributors and take a look back through our FvF Crafts video series.