He crossed the Ocean to do what he loves most; Art. Croatian born Architect Marko Brajovic knew as soon as he stepped onto Brazilian soil that it was love at first sight and that he never wanted to leave. From there it was without a second thought that he traded the fancy Barcelona for the endless Brazilian warmth that conquered him right away. He was received with open arms, broad smiles and curious glances. It was here that he found that much sought after inspiration; he saw new things and, as a result, had a multitude of ideas (an innumerable amount!).
He encountered challenging projects, different friendships and even the love of Teka, a Brazilian who reaffirmed his belief that he had made the right choice by moving to Sao Paulo. He learned to speak Portuguese (although he still has a strong accent, which he describes as "terrible"), started a family, opened a charming studio in Sao Paulo, and has not ceased to visit the Amazonian Rain Forest. In fact, he still goes there often for inspiration.
Today Marko, Teka and their young daughter Zoe live in a playful, cosy and colorful house that has plenty of room for all of their creations.
The designer, who has travelled the world, has finally found his corner in it; Sao Paulo the bustling and multicultural city. He studied architecture, and specializes in biomimetic and interactive technology, with his professional experience build through years in set design, product design, multimedia installations, architectural structures and creative direction; he has gained great respect through his work.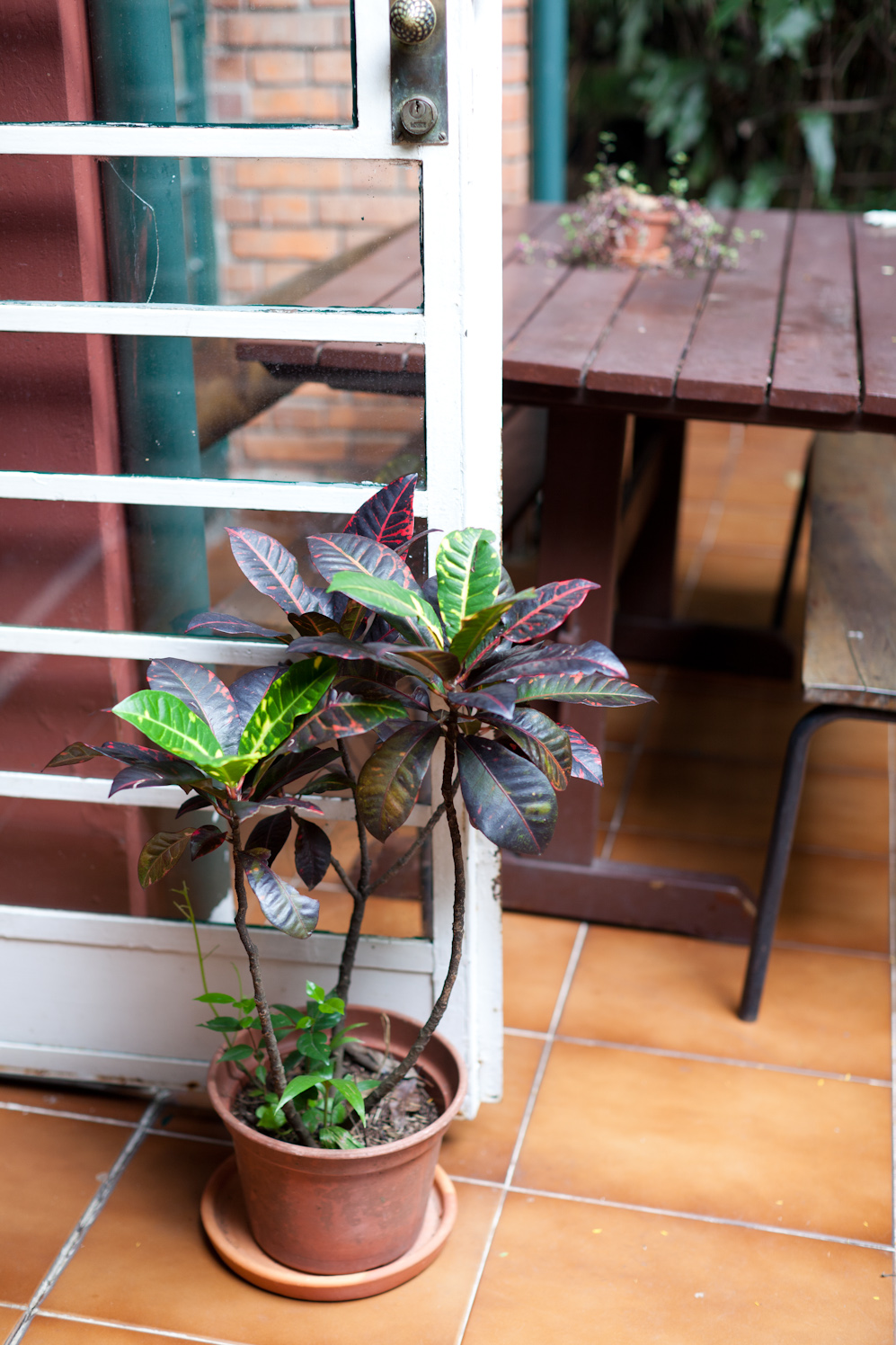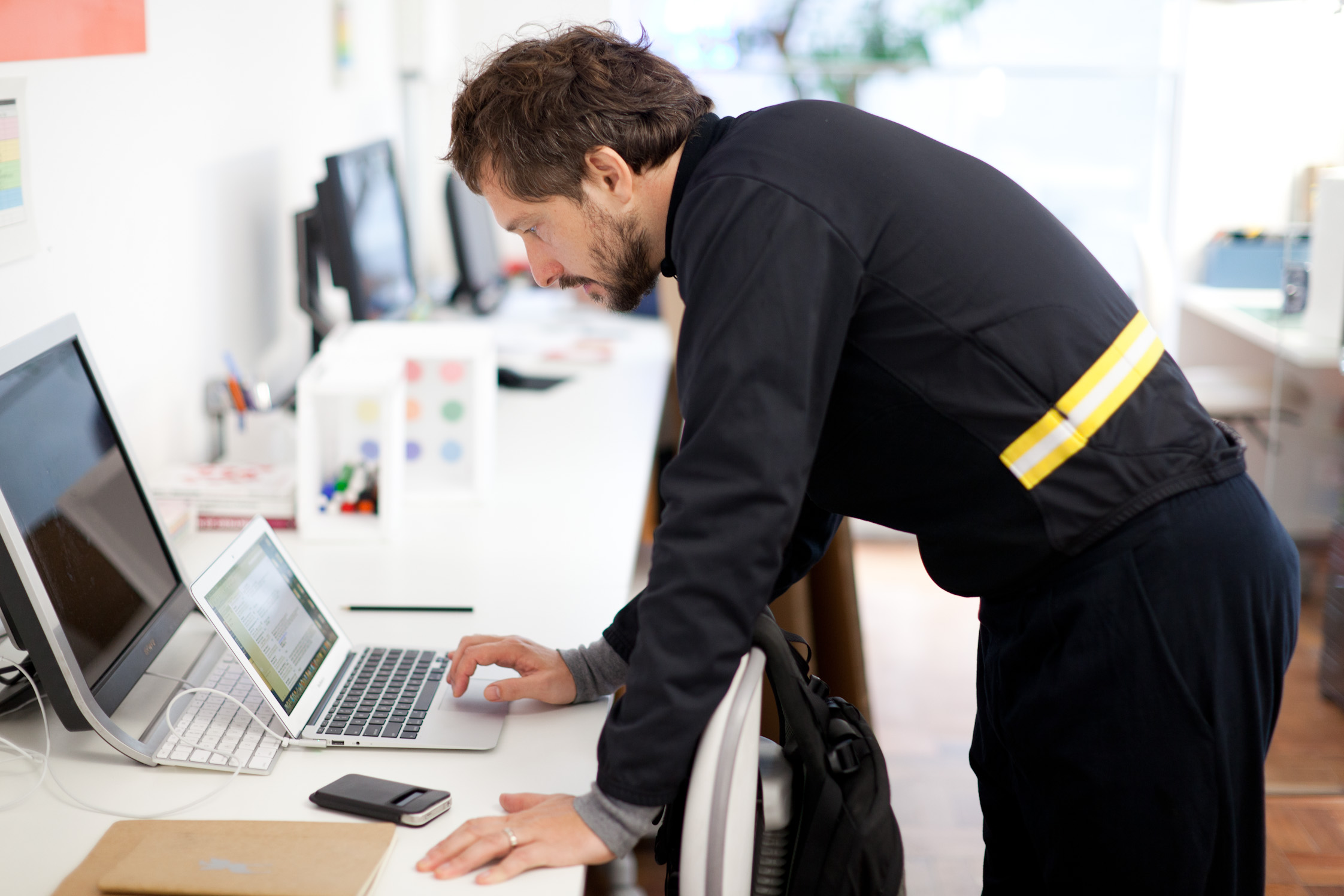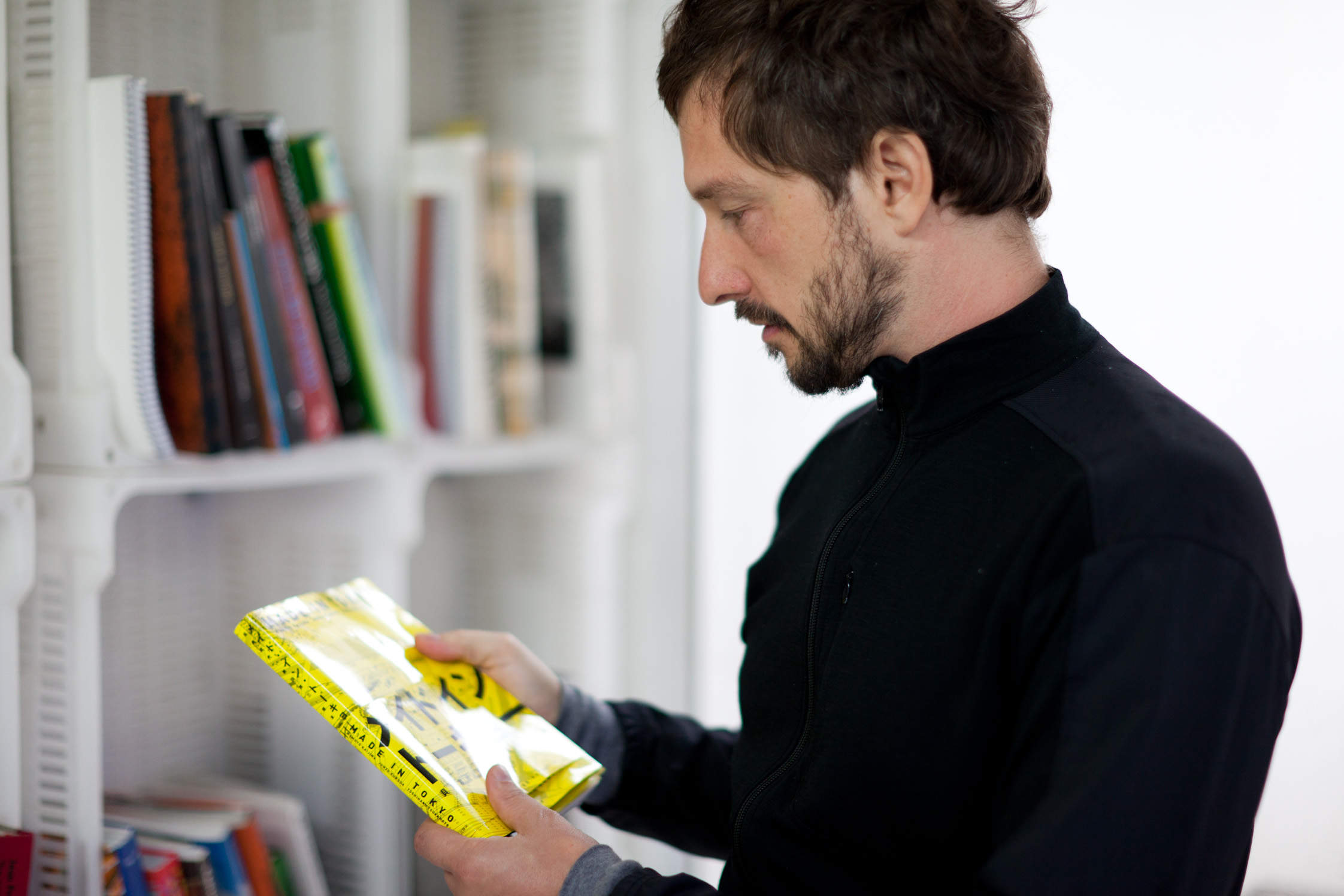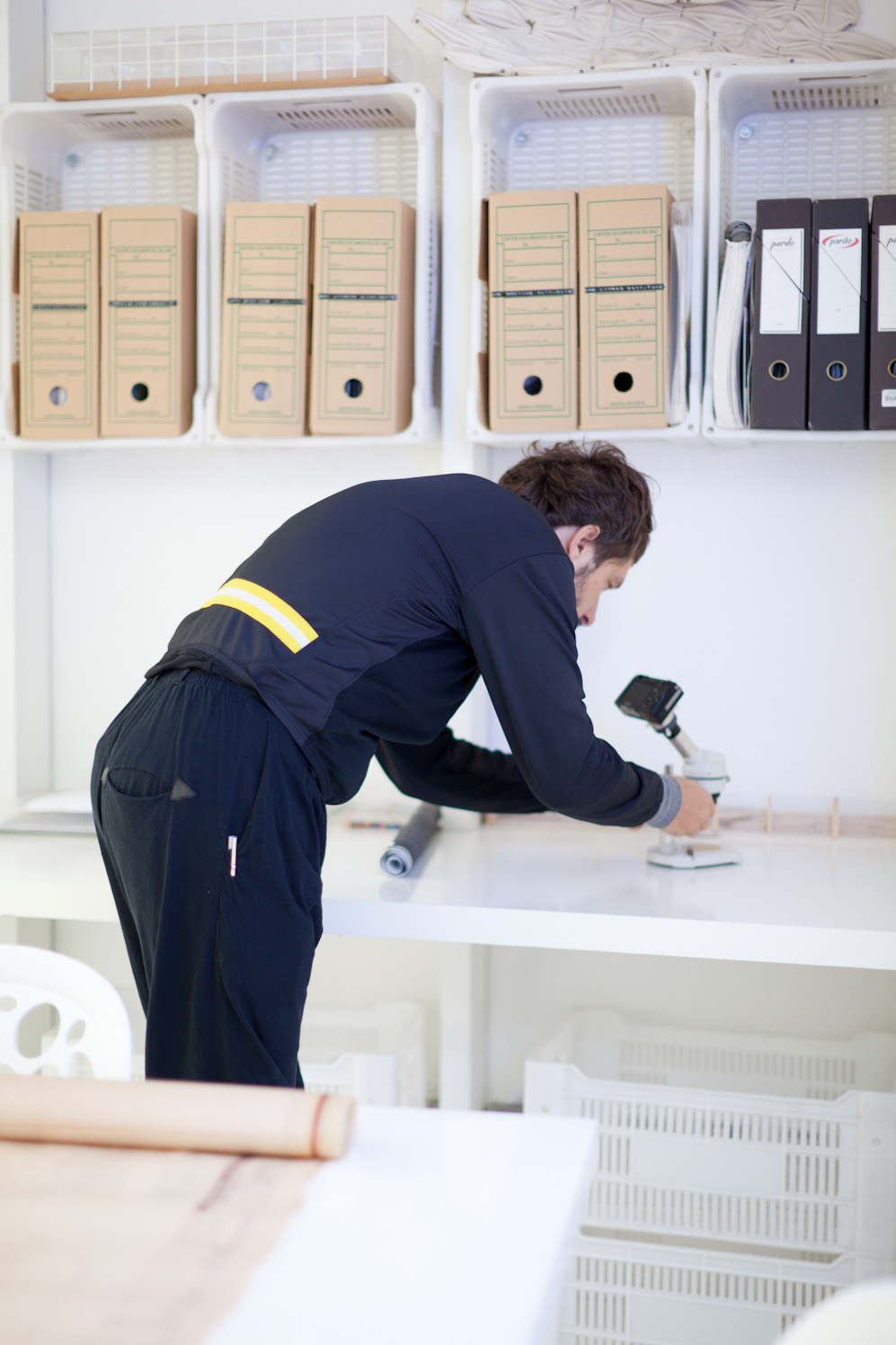 What inspired you to move to Brazil?
It was completely unplanned. I came here and was seduced by the people.
This whole love story began when I was invited to come to a workshop in the Amazonian rainforest by Mamori Art Lab and finally contracted as director of Interior and Industrial Design Department at the European Institute of Design (IED).
It was just meant to be another trip but it was so special that I simply didn't want to leave. I've lived in Venice, where I graduated, and in Barcelona, where I created and have maintained the Toogood Creative Agency together with architect Federica Sandretti. But in none of those places was I as thrilled by the way of life as I was in Brazil. This country is very important to me, I found myself and started my family, I have lived here in a quiet neighborhood for six years and I don't think about changing that anytime soon.
Your first experience of the country was the Amazon rainforest, how was that?
I was invited to do an architecture workshop in a floating community in the Amazon rainforest. Before long my love for this country was there, I realized that there was so much I could learn from both the forest and those who dwell in it. I was greatly impressed by the way the forest's inhabitants respect their living space and are able to adapt to changes. I also realized that in this region, the relationship is very strong between the forest and cities, there is no division between the two.
Despite having established this strong attachment to the forest, you chose to live in the state's capital. What is your connection to this city?
Sao Paulo is a multicultural city, with an array of options for both entertainment and food. I go to exhibitions and to the theatre whenever I have the time. I am amazed by the fact that Sao Paulo never stops; it has galleries that are open at night and many parks and museums. This is a metropolis filled with intensity that is guided by polyphonic rhythms; and as a result of this, there are always new experiences and feelings to be had here.
I am captivated by the city and the people who live here; I am also drawn to the city's architecture. In Sao Paulo different buildings coexist and allow us to remember the city's history. For example, in one neighborhood one can find various architectural styles ranging from contemporary buildings to historic villas, and from traditional buildings to modernist houses. Sao Paulo's beauty lies in its lack of homogeneity, which allows all these diverse buildings to stand together in harmony. There was, however, a period of time when uncontrolled growth produced architecture of a dubious quality, specifically in the early 2000s; the problem finally started to be questioned by young architects full of fresh ideas. This aided the hope of revival of good architecture.
When I wander through the city admiring the buildings, I am filled with pride and I feel like a true Sao Paulo native even if my accent is still strong (laughs).
Does the city have any negative points? If yes, what would you change?
Like in any other big city, there are many drawbacks. I think Sao Paulo needs more public spaces, even courtyard areas. People are growing increasingly scared; putting bars on all their windows and building huge walls to hide behind. It saddens me because fear only perpetuates fear. This has led me to the conclusion that urbanization should be evaluated and be looked at carefully in order to ensure a better quality of life in Sao Paulo.
The citizen also has the responsibility to take care of his/her "home;" they must love their city so their city can love them back.
Why did you chose Sao Paulo to open the studio?
I chose a very quiet neighborhood called Perdizes. I live and work here so I can get everything done without any major disruptions. We only use the car when we decide to go traveling with it. As I talk to people at the market and wander through the streets and play with my daughter in the square, there are often moments when I forget that we are in the middle of a bustling metropolis. I love that Sao Paulo is so large and diverse that it seems to have multiple cities in one. On top of this, the city has so many opportunities to offer, which makes it a great showcase for anyone working in architecture or design.
What does your day to day life look like?
The studio has a very welcoming atmosphere and is certainly very different from the conventional idea of what offices should be like. We work a lot, however, we enjoy having a quiet break at lunch every day. During this time, it's really great for us to come together and talk. We are always conscious of ensuring that our surroundings are like a miniature version of a Sao Paulo neighborhood, we even have a small square inside.
In regards to my creative process, I always ensure that the essence of Brazil is present in all my work and this begins by creating a positive working environment. We work on set design, putting together different exhibitions, interior design, product development and architecture. This routine is pretty intense, but it is so rewarding to finish each project and for it to be exactly as we had envisioned it. With architecture, our main aim is to develop and create thematic and multi-sensory spaces.
How is it possible for you as a designer to reflect your concern with the environment in your projects?
It is crucial that every professional in the field develops a positive relationship with the environment. A good designer should know the origin of all materials and be aware that you must use them in an intelligent manner, and to respect them. We must have a different outlook and look into the different uses of materials that are easily renewed, like bamboo. I find it to be one of the most high-tech materials and I am greatly interested in its ability to be renewed so easily; so why not use it more often?
When did you become interested in Bamboo?
My interest in bamboo arose in 2001 when we developed the design for a house in Costa Rica. Through this we learnt a lot about the material and its amazing capacity for renewal. In 2004, we built a bamboo bridge and a year later, in Maceio, we held the first international workshop on experimental design and construction with bamboo in Palma de Majorca. This workshop was the starting point for the creation of Bamboo Lab; the aim of our group, which is made up of experts from different countries, is to develop projects using bamboo. These projects consist of smaller objects to find architectural solutions. In 2006, we published our book Bamboo lab, in which we report all our experience gained over the years of study, this was one of the most positive outcomes of the group yet.
What do you think about sustainability as a concept?
We got a bit tired of the word "sustainability," as a word it has been exhausted.
I feel that this "concept" is now abused for advertising purposes more than anything else, which has caused it to loose the meaning that it should have. The need to preserve nature cannot only be linked to one specific material or subject, instead it must be associated with the process as a whole. We have to consider farming, agriculture, and industrial production on a larger scale. We must review this issue and treat the environment with more respect.
How important is your home to your everyday creative process?
My home is essential; this is where I can switch off and focus on taking care of the most special thing I've ever created in my life; my family. I use the time to rest and play with my daughter Zoe. Her name means 'life' in Greek and that's what it represents to us.
What do you like most about your home?
I like the tranquility that it gives me and the fact that we are able to project our personal characteristics onto each small detail, including everything from colors to the layout of the space.
Thank you for the interview and your time Marko, it was great meeting you!
Interview: Juliana Duarte
Translation: Cosima Ehni
Photos: Fran Parente