If the modern world was a Venn diagram it could be separated into technological innovators and analog traditionalists. In that singular area where technology and tradition intersect, you'll find Mark Kushimi.
By training, Mark is a graphic designer. He spends his days staring at a Mac screen. Yet, he loves film, photography and is also the editor-in-chief and creative director of Contrast Magazine, a print publication produced in Hawaii.
A self-described "worker," Mark has little time off to travel. Despite this, he wanders Oahu with film cameras in hand during his weekends, sometimes returning to old haunts or uncovering new ones. His photos document his discoveries or, more appropriately, his rediscoveries. Unlike other paradisiacal depictions of Oahu, Mark's photos intimately reveal the place he calls home. Perhaps to his dismay – he relishes his anonymity and hates having his photo taken–they reveal something about him as well. For it is easy to be enamored with places unknown. To stay enamored and curious at home – well, that's a most singular quality.
This story is featured in our second book, Freunde von Freunden: Friends, order within Germany here, or find the book internationally at selected retailers.
This portrait is part of our ongoing collaboration with ZEIT Online who present a special curation of our pictures on ZEIT Magazin Online.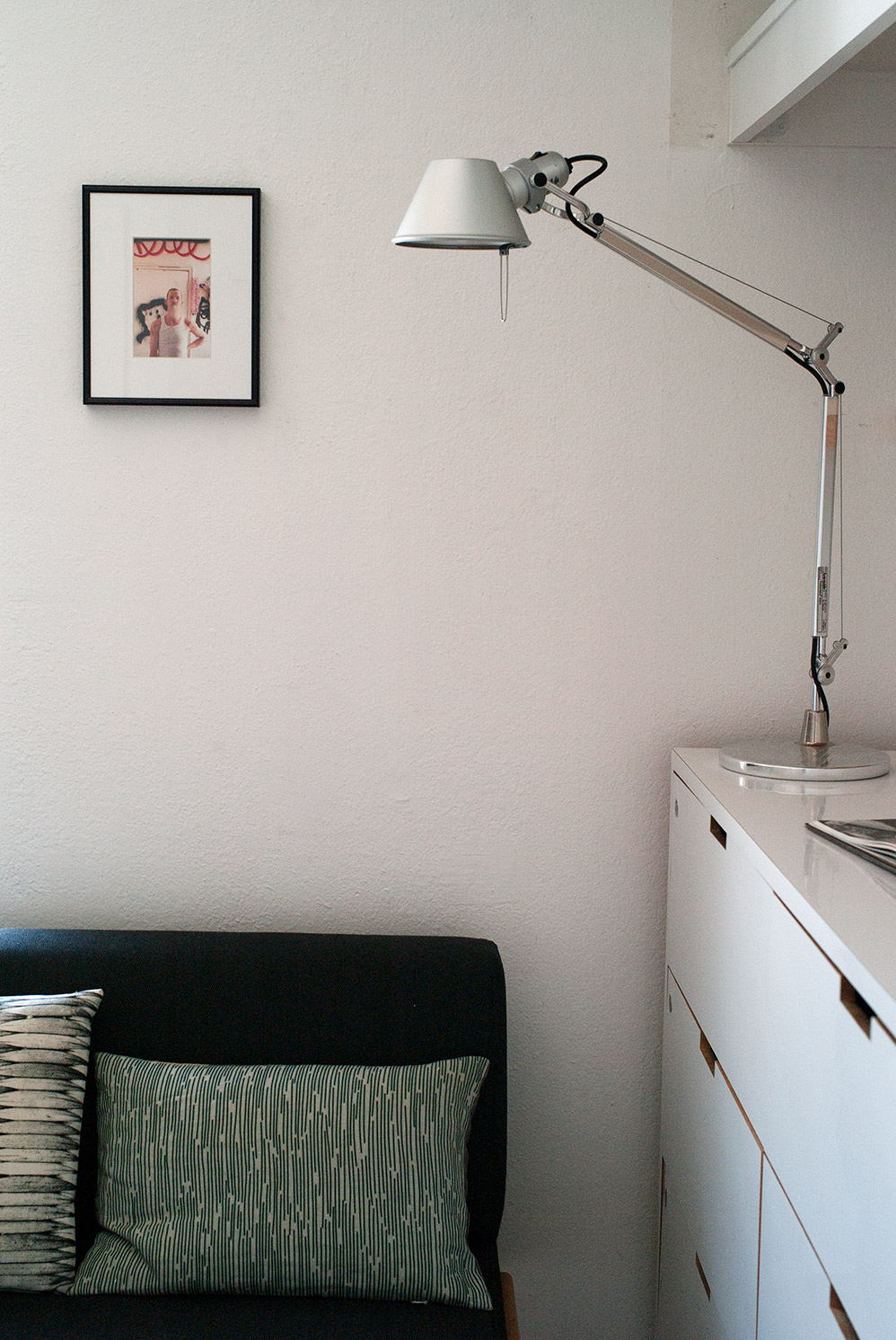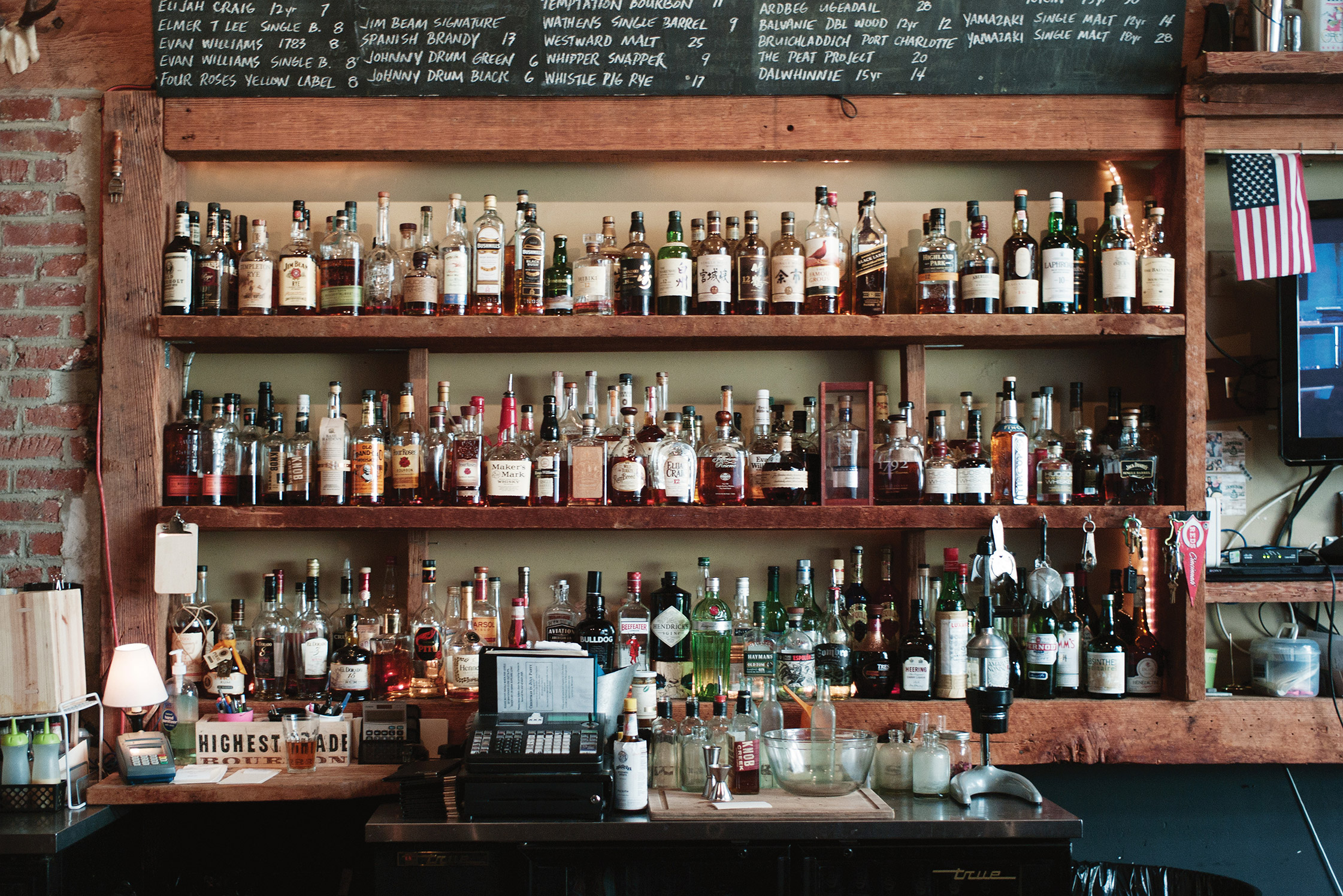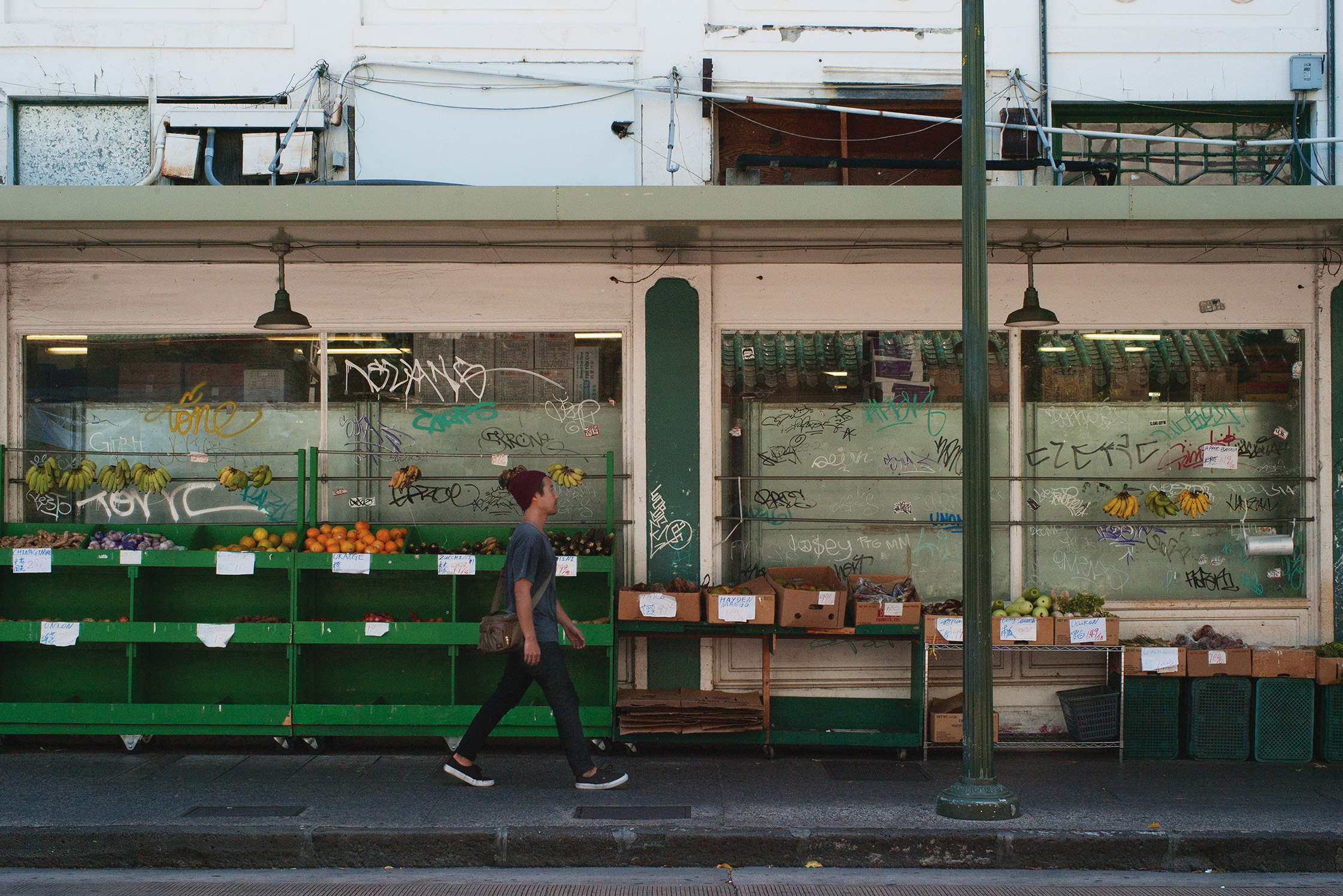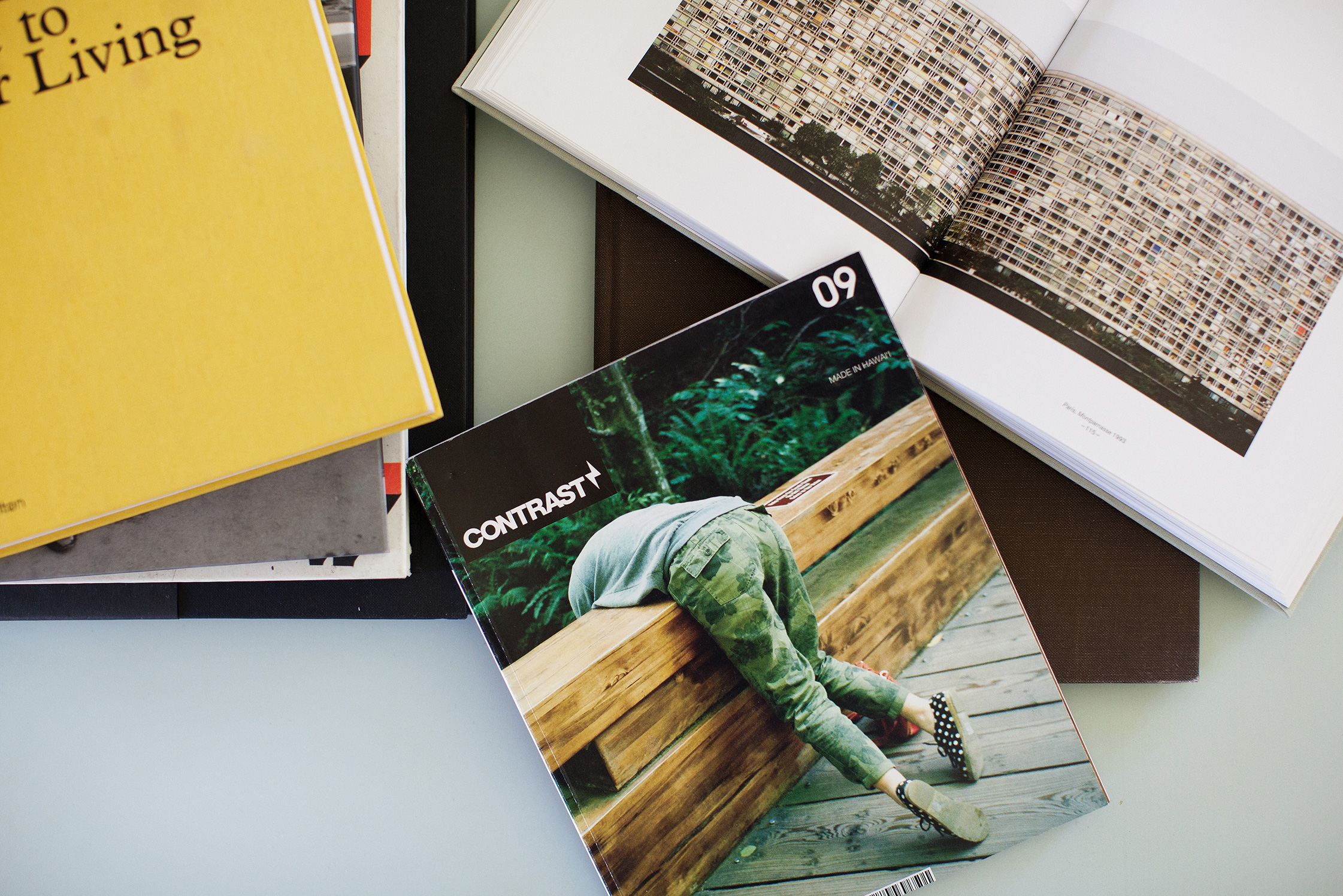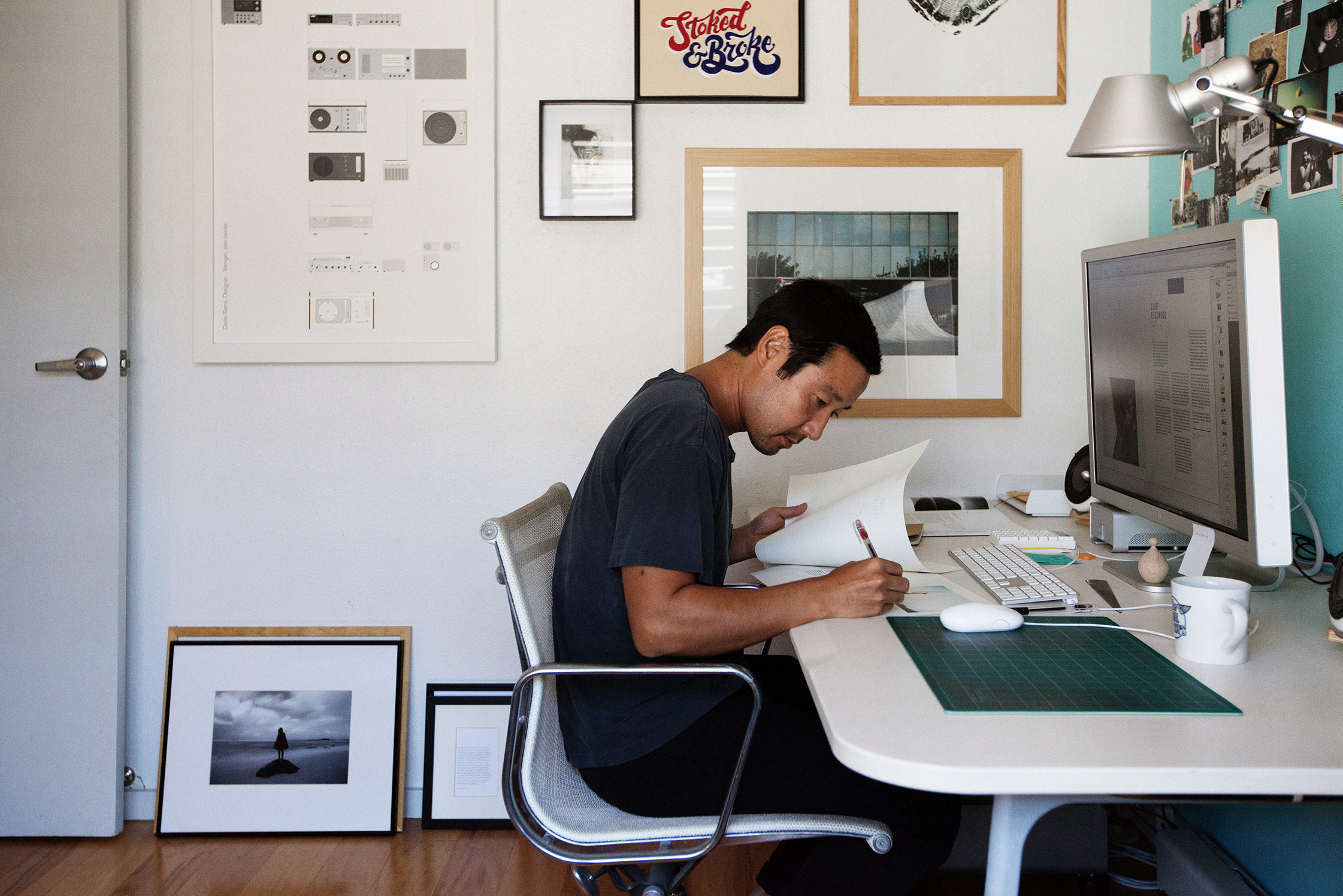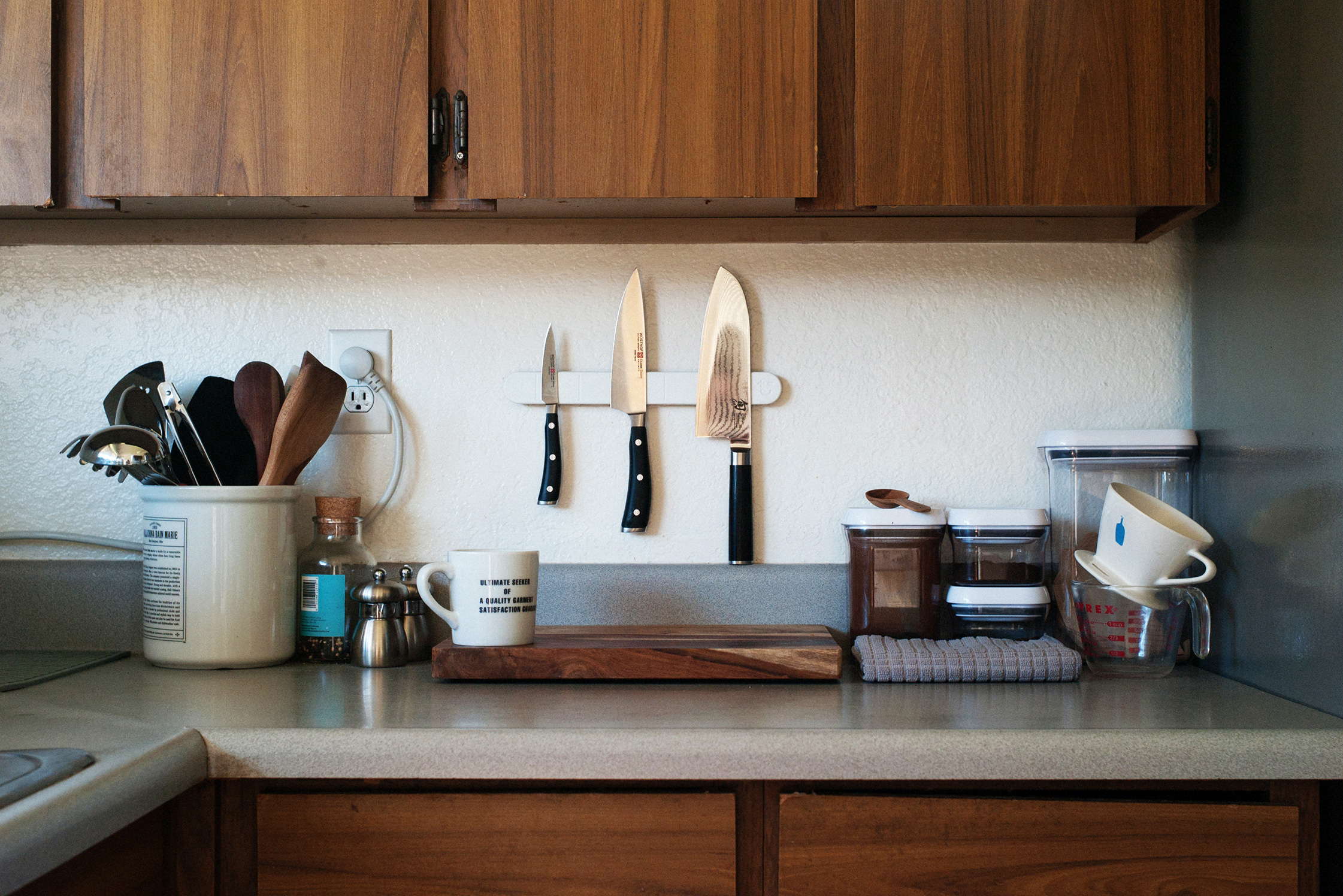 Where do you live?
I live on Oahu. More specifically, I live in Mililani, a town in the middle of the island. It's a suburban area filled with families. I wouldn't say that the town is a hotbed for excitement but everyone is pleasant and I really like the area.
What's your favorite thing about your home?
I like the central location. My home is a 30 minute drive from the North Shore. So if it's hot, my favorite beaches and the ocean aren't far away. I'm also about the same distance from downtown Honolulu. I like the separation. When I get home it's quiet, but again, it's not too far away.
The thing I love about your space is that it's distinct from many other homes in Hawaii. How do you decide what elements go into your home?
It's funny because my approach to the design of my interior mirrors my approach to graphic design. I've gone through phases of finding a lot of pieces to decorate my home, then stripped the rooms down back to the essentials. Everything in my home now is basically things that I like to use and/or things that inspire me in some way.
When you walk through the door, what's the first thing you do?
I put my keys down, followed by my wallet and phone. Then I head to the kitchen to prepare some sort of beverage. If I have some work to do – which is usually the case – I'll make a cup of drip coffee. If I have no tasks to complete, I may choose to pour myself a glass of whiskey, but never before noon.
Which room do you spend the most time in?
Since I don't spend much time sleeping, I would have to say my office!
I would spend a lot of time there too if Jasper Morrison made my desk.
I really love my desk. At first glance, it looks rather minimal, but the tabletop hides a clever cable management solution. I really like the concept.
You have a lot of artwork. Some are your own photos – do you have a favorite?
I have a print hanging on the wall next to my dining table that I really like. It's a linear representation of worldwide airline routes by Mario C. E. Freese. I've had it up for a handful of years now and never thought of taking it down.
If you're asking if I have a favorite photograph that I've taken – it's hanging in my bedroom. It's a nighttime landscape of downtown Honolulu. It's actually one of the first photographs I'd ever taken. Before I got a camera capable of shooting long exposures, I would see photographs and videos with light trails and was intrigued. So when I picked up my first 35mm SLR I snuck into a dock at the end of Honolulu Harbor and mounted it on a tripod. It was near midnight and kind of creepy at first, but I found it rather relaxing in the end. I tried a few settings that I read about in photography books and magazines and processed the film the next day. The prints made me smile. I had the image of what I saw the previous night in my head, and I had images of what I captured with a camera in my hand. In a perfect world, the story would end there, but, I saw some things in the foreground that I didn't like so I snuck back into the dock and repositioned myself for another shot and the print hanging in my bedroom is the result (laughs).
Your background is in graphic design yet you tend to exclusively use analog cameras.
I have two digital cameras. I use them for commercial work. The detail that a digital sensor can capture amazes me, and the practicality of a digital workflow can't be denied. That being said, if time and cost were not a factor, I would favor analog over digital in just about every situation. The characteristics of a photograph captured with film correlates to what I see. I visualize grain and washed out highlight when I'm in a dimly lit room. I appreciate all types of pictures, analog or digital, but photography is more than the final image. I enjoy adjusting the shutter speed and aperture of a camera and lens manually. I also like the feel of a smooth focusing ring as it twists. The process of shooting with film makes every trip of the shutter all the more meaningful to me.
Tell me about the beginnings of Contrast Magazine. What is the magazine's goal?
After college, a lot of my work revolved around the Internet. Some of the printed publications that I was familiar with were either downsizing or abandoning physical copies for digital versions. I love print. I love to flip through pages and smell the paper. I like that I can put a book down and pick it up after a year. Sometimes I discover things on the pages that I previously overlooked. There is something about the experience that print media provides that I enjoy, so when I was asked if I wanted to put together a magazine with a few of my friends, I welcomed the challenge. We started with the idea that Hawaii is often overlooked because of its size and geographical location. We wanted and still want to show people abroad what Hawaii has to offer in terms of art, music, culture and the like. There are a lot of passionate people here with great stories doing amazing things. Contrast Magazine is their platform. On the other hand, we also want to show our own community what's going on overseas. In a way it's a geographical exchange of creativity and inspiration.
Contrast Magazine's office is in Honolulu's Chinatown, what's your favorite part about the neighborhood? Are there any restaurants or cafes you frequent?
I love Chinatown. It's a good mix of clean and dirty. The building that houses our office was built in 1912. The neighborhood is full of character and characters. For a while Chinatown had a notorious reputation for drug use and crime, but in recent years there has been a strong push from people within the community to revitalize the area. My favorite thing about the neighborhood is that it is changing. I like to observe how everyone goes about coexisting – how people sometimes work together towards a common goal and also how they work through disputes. There are a lot of great businesses in Chinatown and one of my favorites is Manifest. It's a café/bar that serves an amazing cup of coffee and has a boastful selection of whiskeys. They have everything you need. Why go anywhere else?(laughs)
Hawaii is paradise, but where do you go, or want to go, to get away and experience a change of scenery?
I haven't done much traveling, but I've really enjoyed my visits to New York City. I'm also looking forward to wandering in Japan. Though I have a strong affinity towards concrete, I also have a great appreciation for nature so I'm down for whatever.
Do you ever think you'll leave Hawaii?
Though I have no plans to leave Hawaii in the immediate future, moving away isn't out of the question.
What does your ideal day off look like?
I seem to be "never not working," but I tend to take a lot of photographs when I have the time. I wouldn't say that my ideal day off would be one spent with a camera per se, it's more about the intention of photographing my experiences in that moment, wherever I may be.
Considering Hawaii has so much natural beauty, it's interesting that you gravitate towards exploring urban landscapes. Like this industrial area you visited. Why is that?
I can think of a lot of reasons why I tend to favor urban landscapes but they can almost all be attributed to growing up skateboarding. I like concrete. I like grays and sharp lines. I like observing how architects, or people in general deal with space. The industrial area was a spot I randomly drove past one day while the sun was setting. The location looked to have potential for a photograph so I went to explore. I used to search for skate spots when I was a kid, I guess now I search for photo opportunities. But if I see a nice long bench, you can bet I'm thinking about grinding it (laughs).
Mark, thank you for sharing your home and taking me on an Oahu adventure. Visit his personal photography blog, Modusops, and Contrast Magazine.
This portrait is part of a series with Vitra. Visit Vitra Magazine to find out more about Mark'sdesign pieces and other individual interior concepts.
Photography: Cassy Song & Willy Brandlund
Interview & Text: Alexis Cheung