Marc is a French born creative director based in Los Angeles, where he opened up his studio in 1999. His client list includes internationally renown brands such as Comme des Garçons, Tom Ford and Maison Martin Margiela. He is a true creator with limitless imagination and passion for new ideas and uprising trends who strives for innovation and sharp concepts. In his creations, he combines his knowledge in advertising and direction with his production abilities in photography and object design.
With his award-winning ideas he proves there is no better talent than effectively mixing the experience and knowledge from all varieties of creative outlets without fear and a lot of gut. Novum Magazine once called him "the creative trouble-maker" referring to his designs and sometimes unorthodox concepts: "No serifs. No bullshit."
Somewhere in the hills above Los Angeles we got welcomed to Marc's house to give an insight to a real creative's mind with a stunning view over the City of Angels.
This story is featured in our second book, Freunde von Freunden: Friends, order within Germany here, or find the book internationally at selected retailers.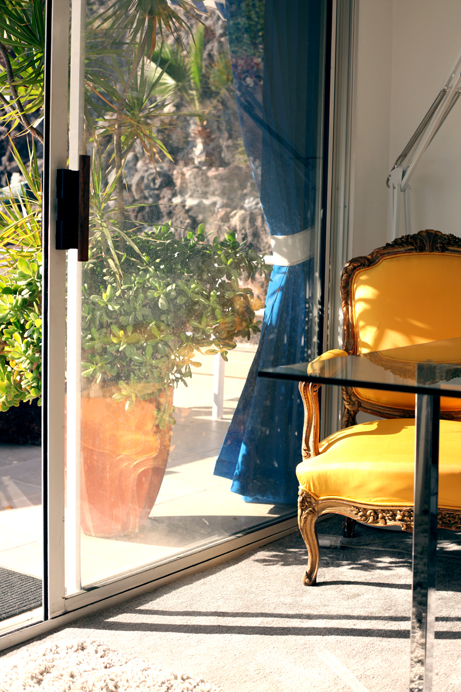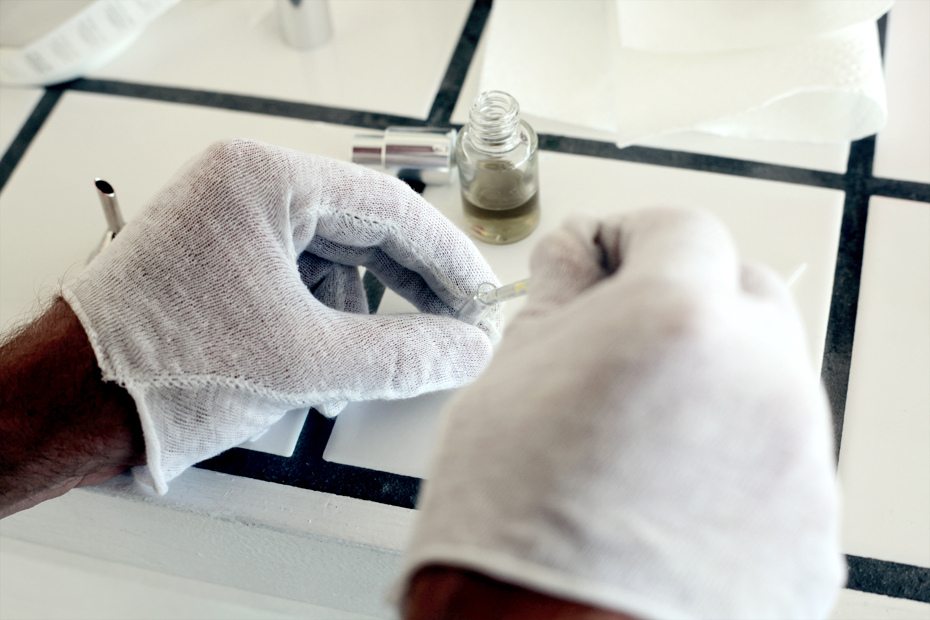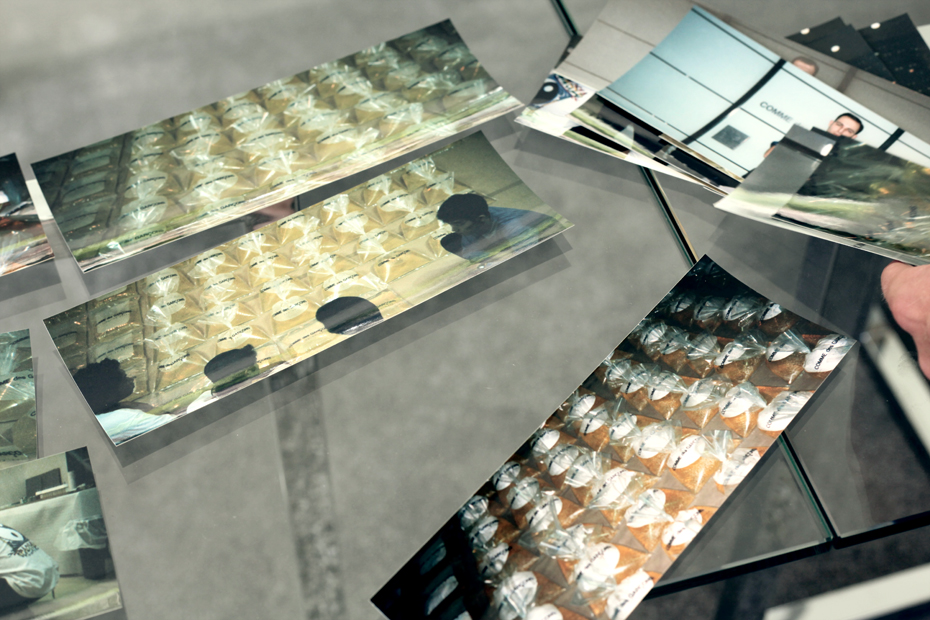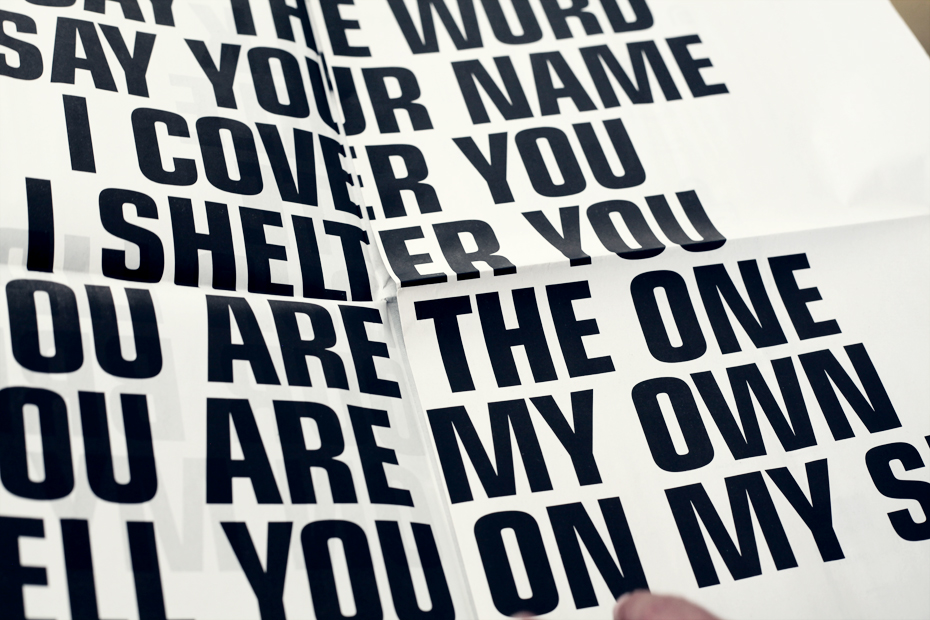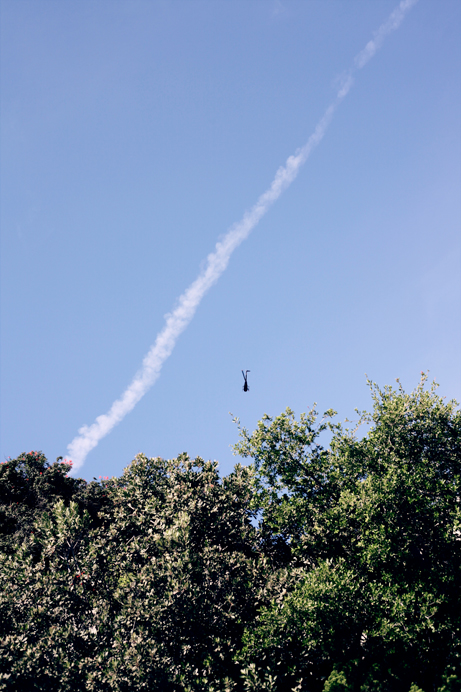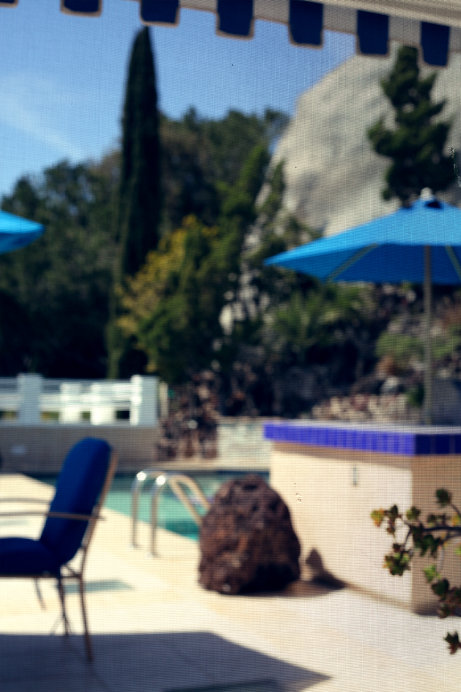 Give us an introduction on who you are and what you do?
It has been about 21 years now that I have earned my living as a graphic designer and an art director. Halfway through a 4-year industrial design degree in Paris, France, I got my first job working in a creative environment. I was hired as an artworker for a fashion consultancy bureau in 1989. Even if I did not realize it then, I imagine that this choice must have greatly influenced my future decisions, or at least the path I chose to take. I graduated with a degree in Graphic Design in 1990.
For one year, I did a stint in an advertising agency in order to understand that aspect of the business. Even though I obviously needed to work to earn a living, I knew in advance that this environment was not one in which I would flourish. Nevertheless, I wanted to confirm this impression in the manner of a masochistic experiment. As soon as I got this self-flagellation out of my system, I started working freelance. This was just before my son's birth in 1992. My first clients were cultural institutions and luxury brands, a dichotomy that I really enjoyed. I was able to achieve a balance between the artistic and the commercial milieus, which in fact are not that fundamentally different.
When did you start your creative 'career' in terms of making a name and a business out of your creations?
My creative breakthrough came in 1993 when I began a 6-year collaboration with Comme des Garçons. During that time, I designed an incredible amount of perfume packagings for them and helped establish the fundamental graphic vocabulary of this influential and visionary brand. It was one of the most prolific, memorable and enriching periods of my career.
When did you move to Los Angeles to start your studio and where did you live back then?
In 1999, I immigrated from Paris, France to Los Angeles, California where I set up my studio in an old beach bungalow, a short five-minute walk from the ocean in the historical Venice Beach canals. I literally lived on an island near the sea. Three months after the move, the Viennese New Yorker Helmut Lang contacted me to become the art director of his first perfume.
And this was, back then, the initial boost to your career?
A couple of years later, in 2001, my portfolio landed in the hands of Tom Ford shortly after the house of Yves Saint Laurent was integrated into the Gucci group. For YSL, Tom was looking for an art director who embodied a Franco-American sensibility with an extensive experience in the beauty world. This is still one of my most massive contracts to date, in every sense of the word. Massive responsibilities, massive salary and massive amounts of work… During this collaboration, I designed over 40 advertising visuals and conceived or consulted on the creation of over 300 packaging's. Tom Ford was an amazing mix of creator, businessman and diplomat. He does not ignore the past, he just transforms it. My job was to constantly astonish him with new ideas. He did not want to be bored.
Since 2003, there has been an unusually varied clientele attracted to my work. What they all have in common is that they tend to be extreme: extremely big, extremely ambitious, extremely wealthy or extremely talented. Sometimes all of the above.
Today, I run a design & art direction studio with a focus on Beauty, Fashion, Luxury and Culture.
How long have you been living in Los Angeles?
My first trip to Los Angeles was 20 years ago. I had an instant love/hate relationship with the city, and felt this weird attraction, almost like when your parents advise you not to do something stupidly dangerous, but you already know you have to do it. Between 1991 and 1999, I made exactly 16 round trips between Paris and Los Angeles. Trust me, that is a lot of miles. In June 1999, I moved here permanently. In 2005 I took the jump and became American. It has now been 12 years, and I still ask myself every day what I am doing here?
What do you think makes LA special in comparison to other cities?
The sheer scale of the city makes it absolutely impossible to know it all. But when I moved, it could just as well have been to Hong Kong, the "real" Venice, Italy or Las Vegas. It was more about leaving than about L.A. You may end up making a total mistake, but at some point in your life, you need to start over. I had this feeling that I was at the end of a cycle in Paris. Everything was going extremely well on all levels, maybe too well. I think I was afraid of falling into a routine, and wanted to put myself in danger again. I felt the urge to embark on an adventure, there is this adrenaline rush, you know, picturing yourself letting go and projecting yourself living another life in another country that is so exotic and remote to your education and upbringing. And starting over again. It was tough too. Packing your stuff up, saying good-bye to family and friends. You continue to see each other from time to time but on some level, it is like dying. When somebody is dead, you continue to think about them. I continue to think about my family and friends, but when I do not see them, they might as well be dead. And even though they must think about me – or at least I hope they do – I am probably like a dead person to them too. The toughest is when people die for good and you are not there, then distance becomes really despicable.
Do you miss the European lifestyle in France?
Absolutely. The United States of America would not have a legitimate identity without Europe. Mostly, I need and crave regular visits to Europe to keep my sanity and remind me that sophistication is not just a concept. Los Angeles and Paris are obviously drastically different — there is so much more need for this sophistication in Europe — but I do not really feel that difference in how I envision my creative assignments. Los Angeles does not influence my work one way or the other. Living here is mainly a personal choice. I can sometimes feel slightly "isolated", but most of my clients are international and in the end, it does not really matter where I live.
What defines good design to you?
This indescribable feeling that it could not have existed in another form. I think I prefer the word "right" design instead of "good" design.
Do you need to be surrounded by design in order to be inspired?
if you are a designer, you should certainly look to anything but other designs for inspiration!
What experience woke your interest in becoming a designer?
To be honest, I am not exactly sure that being a designer was in my genes. My parents were liberals with relatively conservative taste in terms of their surroundings, so I can not say that I was really influenced by my upbringing. No expensive Bang & Olufsen electronics or exciting artworks on the walls at home. On the other hand, my mother was a teacher and she taught me the value of hard work, my father was an entrepreneur and I think it tremendously influenced me.
Describe your work in 3 words?
Thanks for this tough question. Minimal. Controversial. Elegant.
Do you prefer a flea market to buy furniture or your local vitra store? and why?
No rules. Brand new, family owned, vintage finds, dusty second hand… Everything goes as long as it is a sincere expression of the creator. I love the idea of mixing a 17th-century French armchair with a Robert Wilson console, a totally cheesy "so-bad-it's-good" painting next to a severe Jasper Morrison plastic trash, or a Moroccan rug smuggled back into the country with a very collectible Marc Newson piece.
What is your favorite piece in your apartment?
A Jenny Holzer LED sign. It is called "White Arno". Desperately romantic scrolling words featuring the now famous sentence "I smell you on my skin". It is definitely one of her more emotional pieces. I first saw it in Firenze Italy, when she created it for the 1996 "Arte Moda" Biennale in collaboration with Helmut Lang who was then laying the premises of his upcoming cult fragrance. I was there working on the Comme des Garcons installation at the same Biennale. Before the official opening of Helmut/Jenny's pavilion, I snuck in, rapidly took a couple shots of Jenny Holzer's installation and these photos ended up published in my first book of photographs "Expanding Images" in 1997. A couple years later, while I was working for Helmut Lang on the launch of his first fragrance, I was fortunate enough to be asked to work with Jenny Holzer, using her same exact words. Ten years later, I came across a very rare edition of this "White Arno" artwork, could not really afford it, but as you may have guessed, bought it nonetheless. This piece is very special in the sense that it went full circle. From witnessing it first as a fan, to using its image, its "representation", in my first book, to working directly with the artist, to finally owning it. It might sound very spacy, but there's almost a sense of ineluctability in "owning" this particular piece.
Share an anecdote about a piece – design and/or art, that was given to you.
David Shrigley painted my portrait for an exhibition about artists' reciprocal portraiture, and sent me the original painting for my birthday. It was obviously an unusual and incredibly generous gesture that moved me as much as the artwork itself.
What piece of design get more valuable to you with an emotional context?
Most if not all of them.
Where do you work on your designs and projects (place)?
I have worked all my life from home, until very recently, when a more affirmative separation between "work" and "life" felt needed. I work now from a separate design studio, which feels very much like a home, though. There are still adjustments to this new situation, but it is going in an exciting, promising direction.
Who would you like to design something for?
I am very satisfied with my actual collaborations. I feel I am at a stage where I have been able to prove myself on many different levels, and this confidence helps me be calmer, not needing so much to run after potential "fantasies". I could certainly think of a few companies that I would be very excited to work for, though. Chanel Beauty would definitely lead the pack. It may sound awfully pretentious but I sincerely believe that I am a fit for this brand. When I stop for one second and look back at my work, I see this craving for designing "new classics", this sick addictive search for perfection. I have this deep down, almost gut-wrenching feeling, that I am so ready for them.
Are there any current designers or architects you appreciate?
The exuberance of Andrea Branzi's work "euphorizes" me and the restrained elegance of Andree Putman's works always feels reassuring, almost soothing.
What's coming up in the near future?
Too many trips to Europe to count.
New fragrances bottle designs.
More incredible artist's collaborations for my recently launched first perfume "Petite Mort".
Early 2012, a gigantic project for H&M, but shh!, surprise…
What's your best music find of 2011?
#1: Dr Dre, "I Need a Doctor (feat. Eminem and Skylar Grey)".
#2: Rihanna, "Love The Way You Lie (Part II – Piano Version)".
#3: Britney Spears, "Till The World Ends".
Can't wait for the next Sébastien Tellier though…
Any films you can recommend for the fall of this year?
2011 is far from being over, so I will have to go for the controversial 2010 chef d'œuvre "Enter the Void" by Gaspard Noe.
What can't you live without?
Projects. Always the next project.
How do you relax?
How do you what? Unmistakably I show severe symptoms of workaholism and yes, work is something I like, love and need to do.
Which book or publication did you buy last?
An Ed Ruscha book with blank pages.
Favorite place to eat in Los Angeles?
It used to be Bastide on Melrose Place, but the temperamental owner Joe Pytka, one of the most influential and prolific commercial directors of all time, broke his toy and closed this culinary masterpiece.
Survival tip to flying?
CBD-Rich tincture is a non-psychoactive neurotransmitter that has purported wondrous effects on pain and anxiety.
The best, or most funny/weird thing you heard about being French and living in the USA / best thing you heard about being American while in France.
The most overheard cliché about French living in the States is that they came here to "make it". It implies that expatriates are single-mindedly greedy, power-hungry individuals. Without mentioning that you could have had accomplishments before moving, or that you could not have "made it" at home. For heaven's sake, please! It never ceases to infuriate me.
On the other hand, something must deeply change within you when you live abroad for so long. Sometimes when I go back to France, before I even open my mouth, I am often mistaken for an American, and they instinctively address me in English. It is totally hysterical. It must have something to do with a different body language or a certain propensity for smiling more naturally than the French. I always take it, well, with a smile and as a big compliment!
There is always a next project coming up. Marc is not slowing down and if you happen to have more interest in his creations, we recommend to check out Marc's website with all his work. Well, most of it.
Photography and Realisation: Fette Sans
Interview: FvF