For the latest installment in our FvF Cooks series we met with chef and restaurateur Haya Molcho. When Haya Molcho cooks, the earth seems to move. There are few people that can talk about meatballs for ten minutes while keeping an entire table under their spell. Haya Molcho is such a person.
It is probably this quality that has enabled Haya Molcho to build her business into what it is today. She's lived in Vienna for 35 years, she hails from Tel Aviv, but was partly raised in Germany, where she met her husband, the mime, Samy Molcho. In Vienna she runs the restaurants Neni and Tel Aviv Beach, there's also a catering branch, and she sells some of her best-known Mezze in the grocery store chain Spar. Last year she opened her first restaurant outside of Austria in the 25hours Hotel in Zurich, this year Neni will also come to the 25hours Hotel in Berlin. This is all explained by Nuriel Molcho, Haya's oldest son, who is responsible for the marketing, PR, and concept development of the Neni Group. The hosts are also a family: in addition to the two DJs Ali and Basti Schwarz, aka Tiefschwarz, who once played for Neni at the Vienna Naschmarkt, and have since become friends with Molcho, is their mother, Siglinde, tinkering in the kitchen.
To mark the opening of her first restaurant in Berlin we organized a communal dinner together with DJ duo Ali and Basti Schwarz aka Tiefschwarz and their mother to cook "Sabich".
This article is part of "FvF Cooks" – a selection of monthly inspiring and healthy meals and snacks by a range of FvF guests, contributors and industry experts.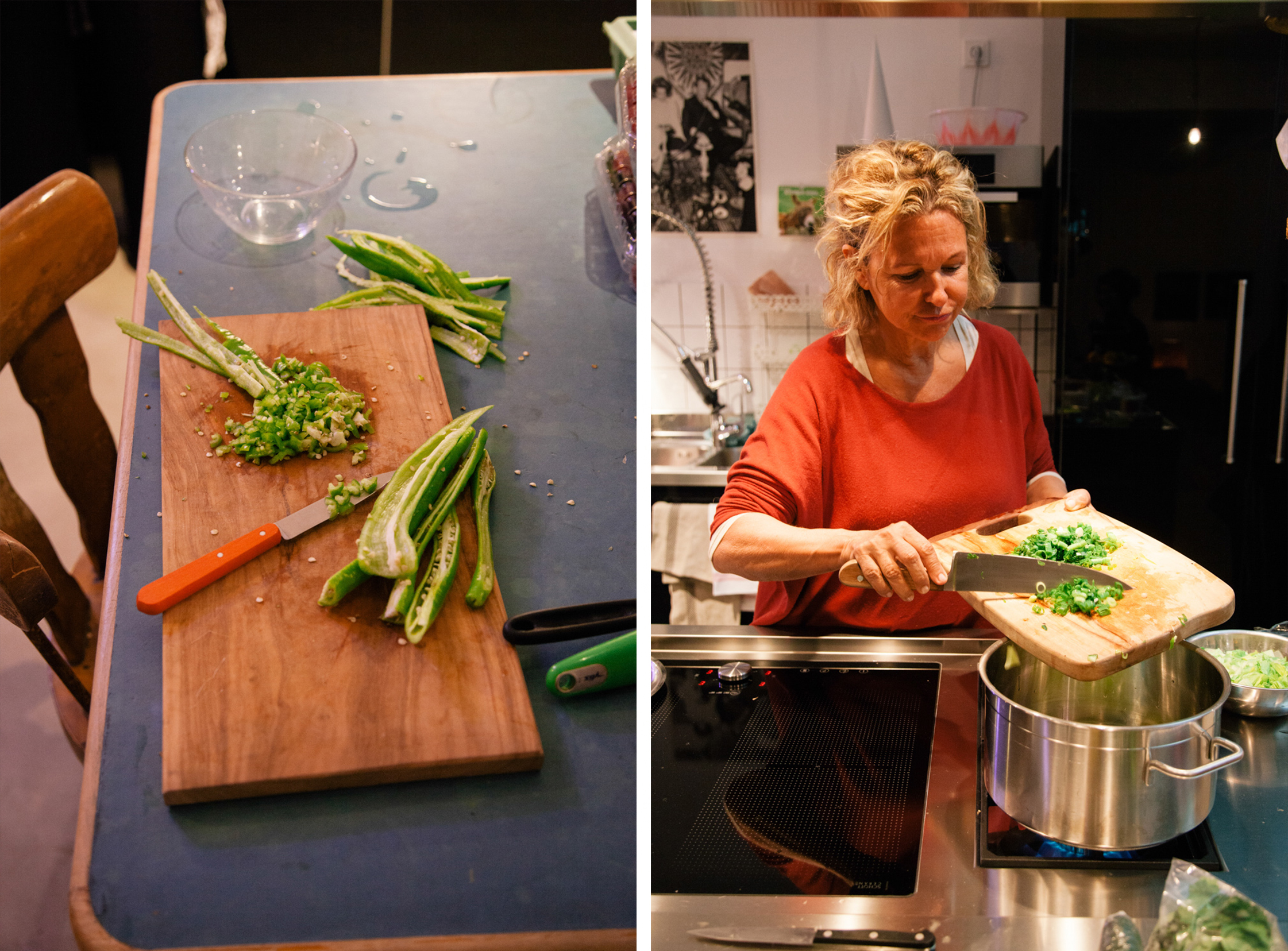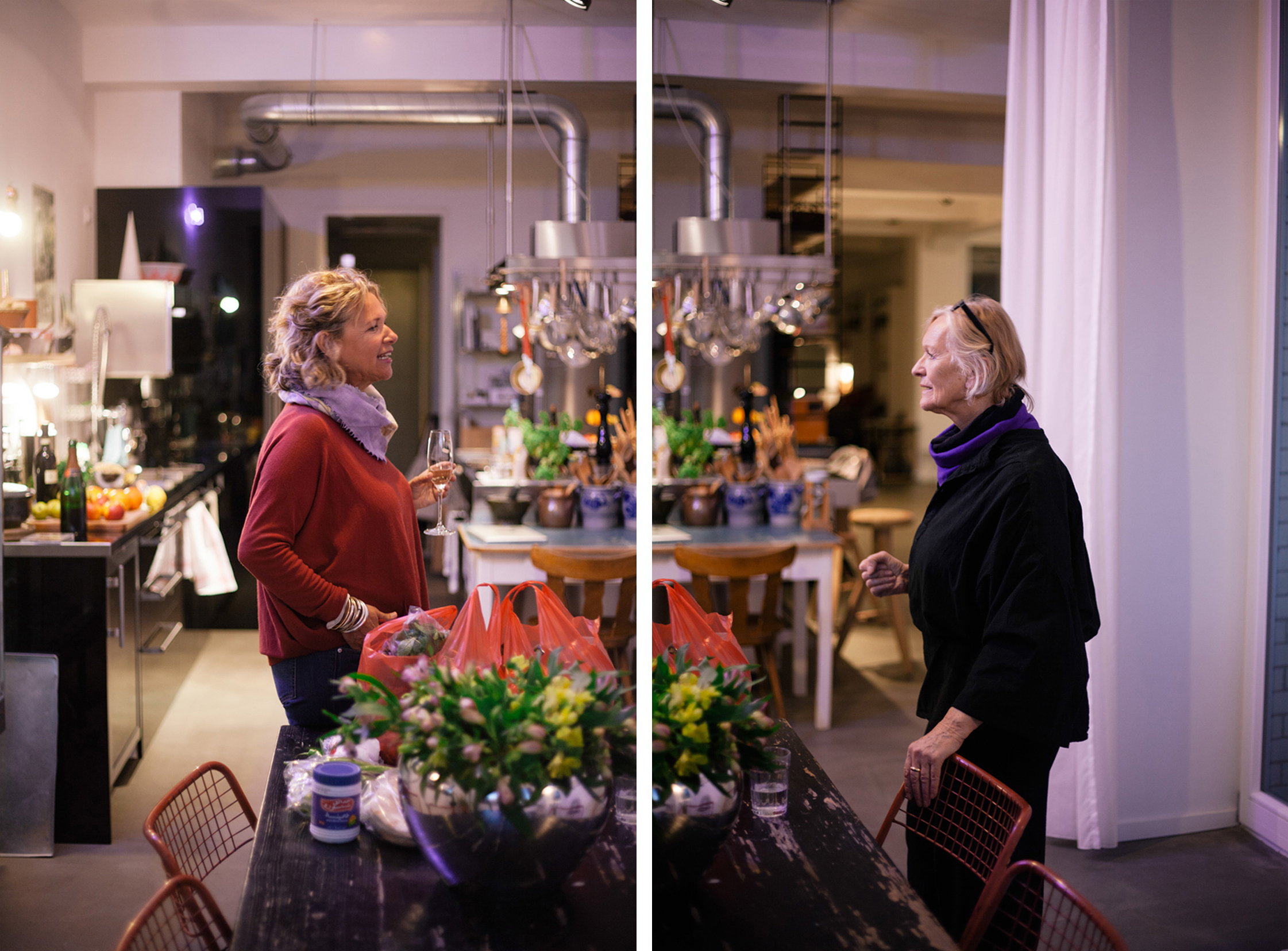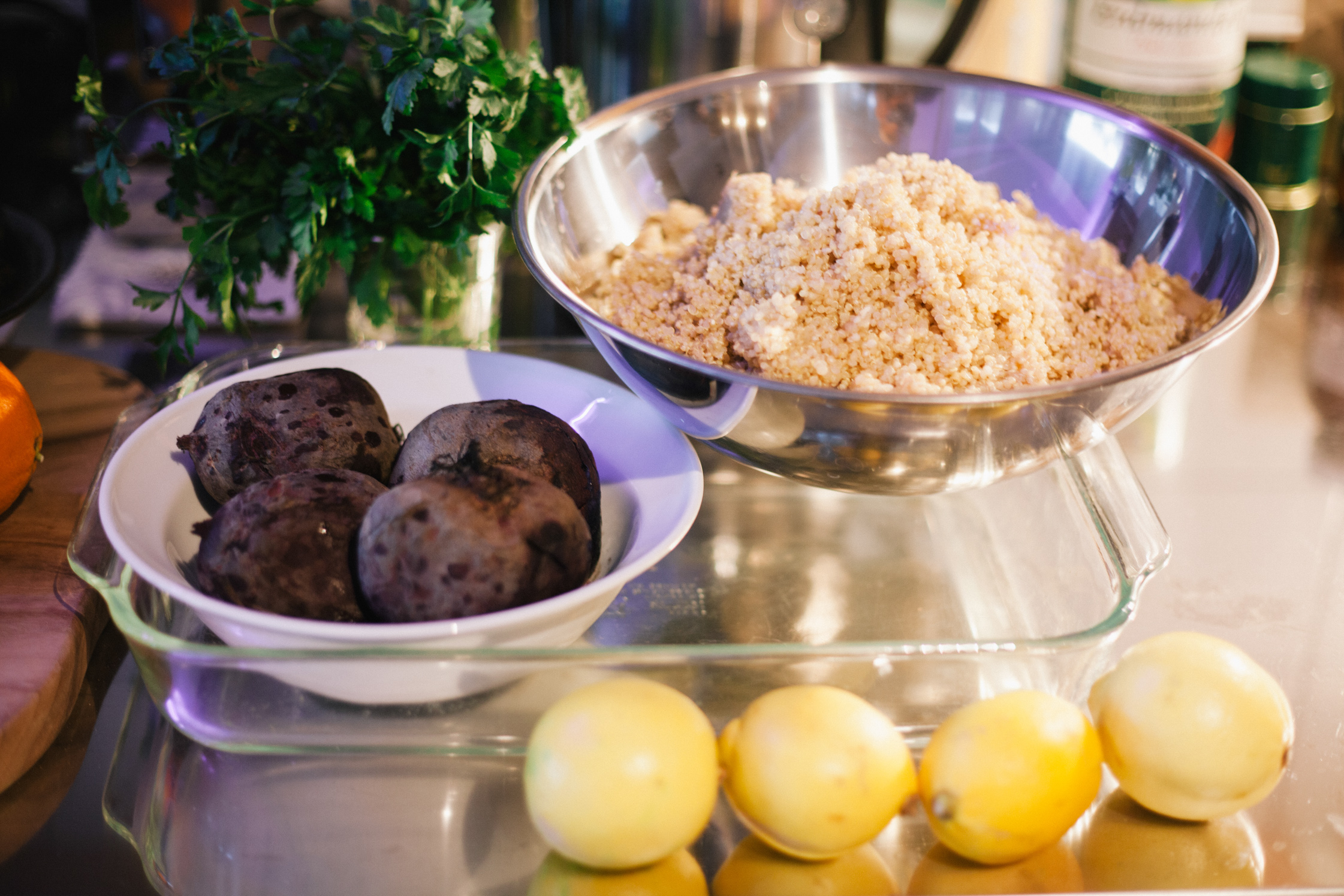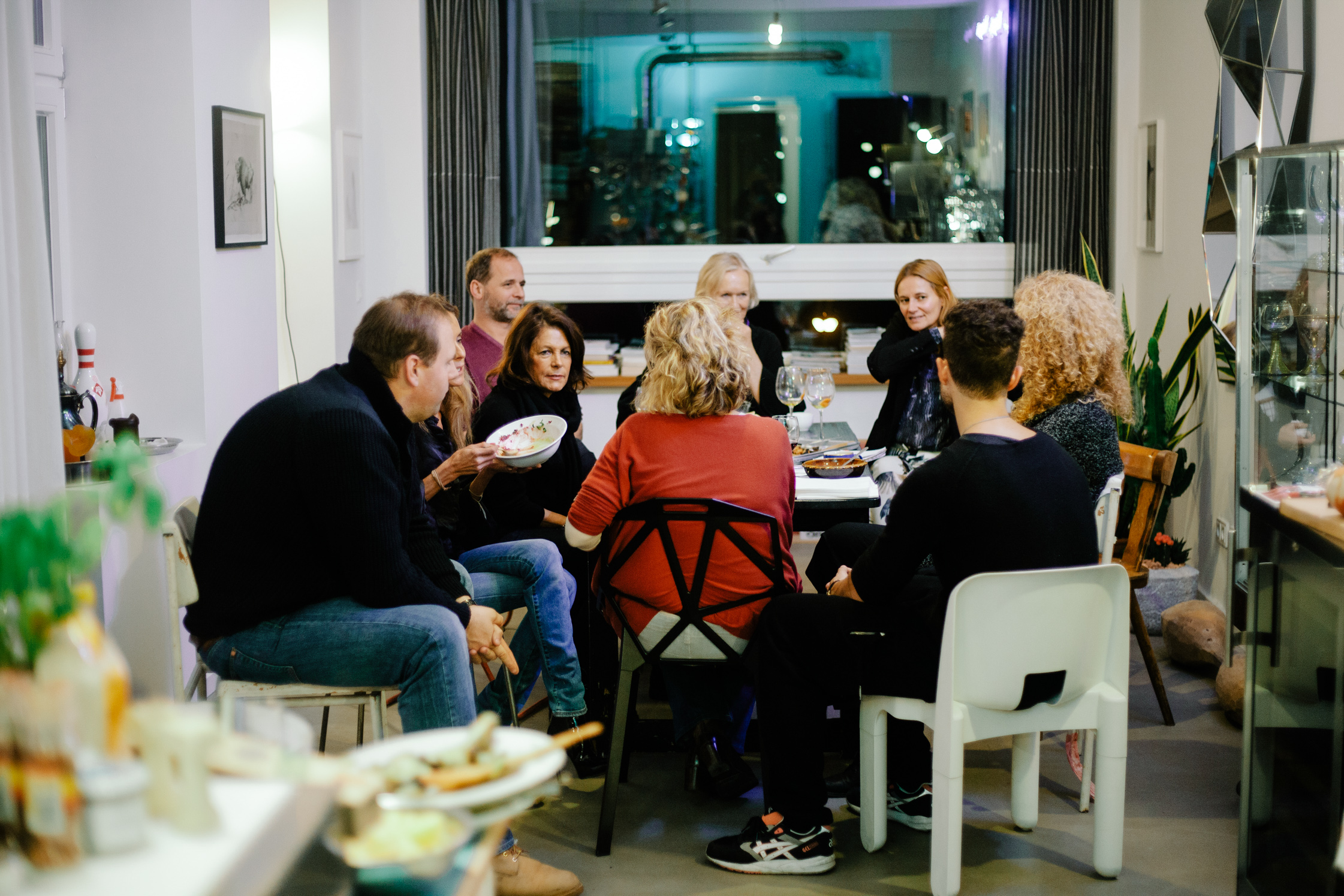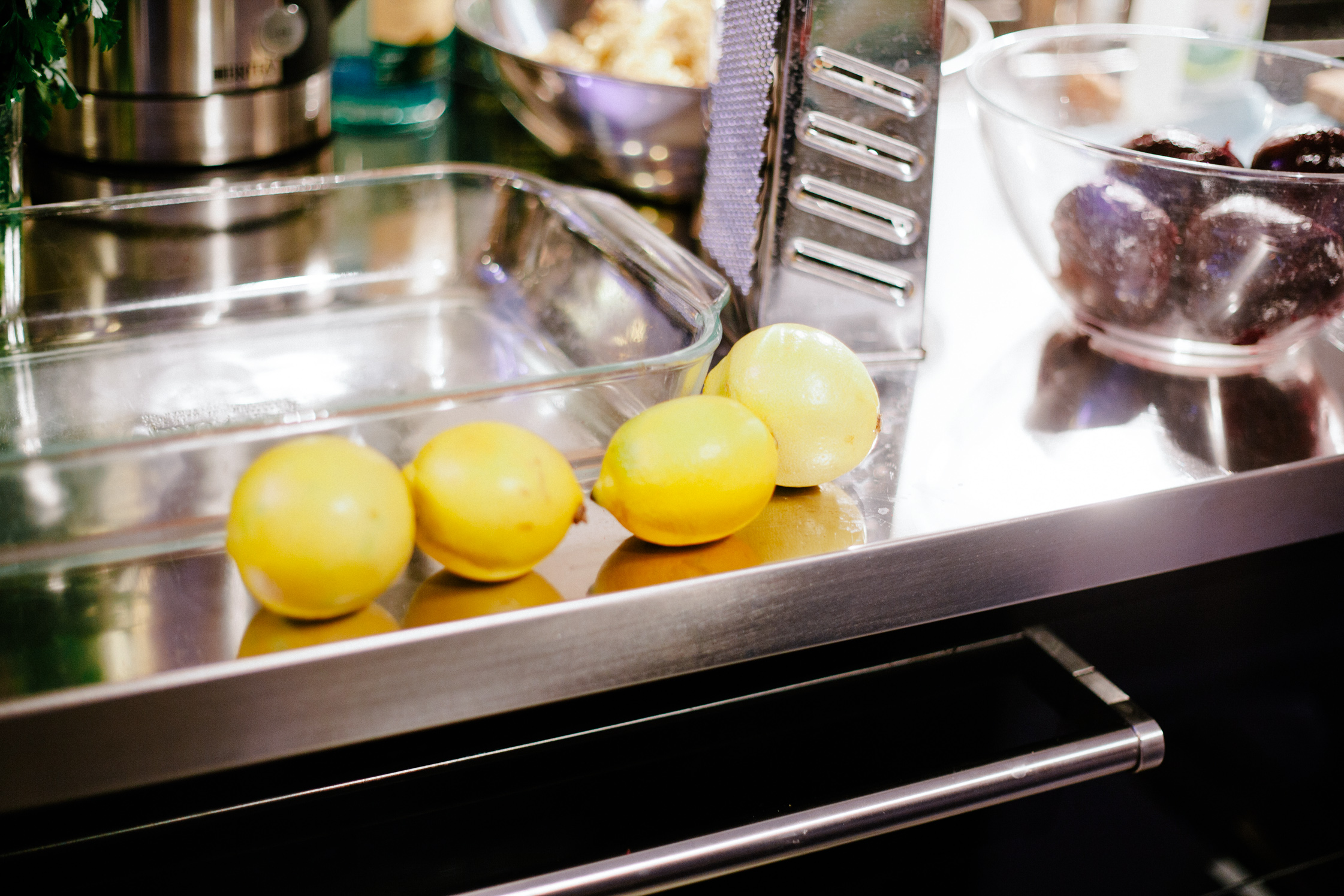 1
Ingredients
2 eggplants
2 ripe tomatoes
50g cilantro
olive oil
lemon juice
green turkish peppers
flour
ground cumin
tahini
parsley
2 eggs
salt & pepper
taboon or pita bread
Laughing in the open kitchen of Ali Schwarz, in a newly renovated house in Kreuzberg, stirring, chopping, and seasoning, she pushes small bites in the mouths of bystanders while continuing to cook in an extremely relaxed fashion.
2
Method
Cut the eggplants into 3cm cubes, roll in flour mixed with cumin and deep-fry them in a pan until they're golden brown. Cut the tomatoes and
peppers into small cubes and marinate with olive oil, lemon juice and salt. Boil the two eggs for seven minutes (the yolks shouldn't be completely
hard) and chill them. Serve all ingredients in bowls or in heaps on a tray. Then fill the bread with them, sprinkle with tahini, parsley and cilantro,
season and make a wrap to eat.
"It must be a real mess!" calls out Haya, as she places the individual components for Sabich, Israeli wraps filled with friend eggplant, boiled eggs, hummus and tahini, on the table. It is a kitchen of sharing, exchange, and of being together.
Despite the numerous Mediterranean influences, Haya doesn't refer to her cuisine as Israeli. She prefers the work "eclectic." Many vegetarian dishes are available, numerous exotic spices are used, and cultures and traditions are play off each other.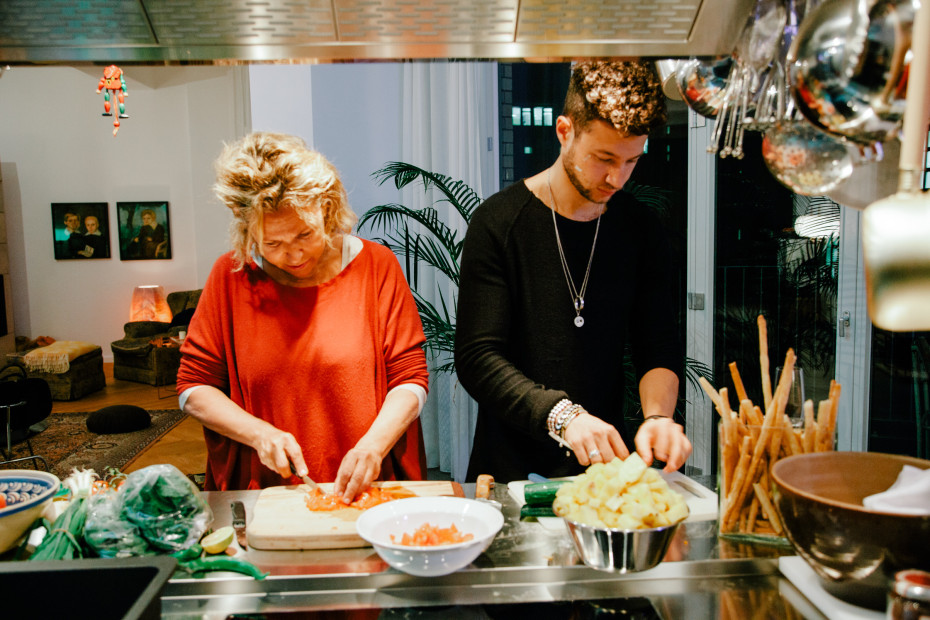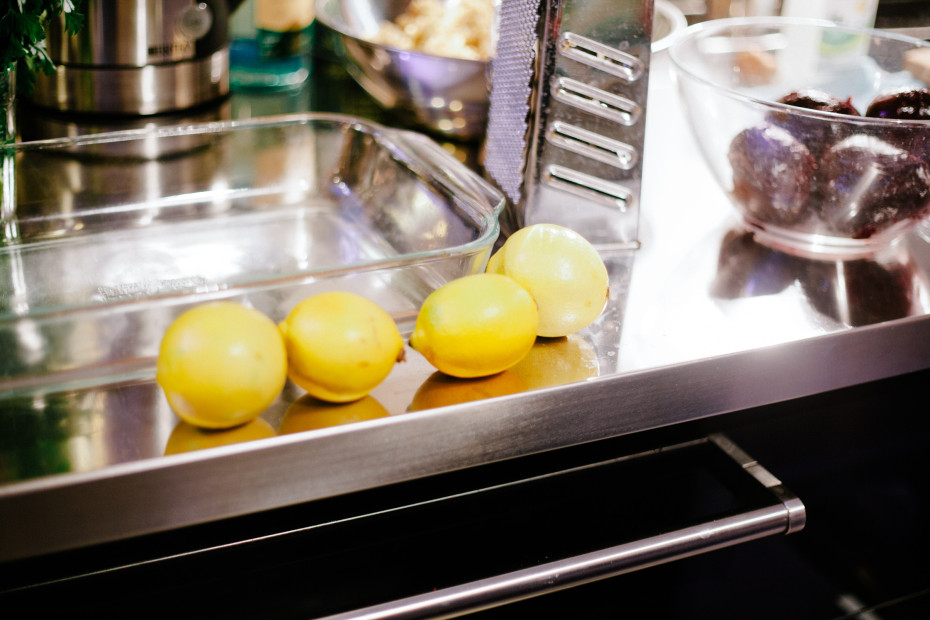 Haya, Nuriel & Ali, thank you for this fantastic evening filled with good food and conversation.
This story is part of Companion Magazine, a new project developed by FvF for 25hours Hotel.
Photography: Marlen Mueller
Text: Kati Krause