Fancy one of a kind 20th century furnishings design and couture from decades past? Vintage luxury interiors, antique and fashion expert, Elio Ferraro, has always been guided by his own creative vision and style. This sensibility has led him on a successful path. Having held down a string of successful posts for the likes of Emilio Pucci and Florence based fashion company Salvatore Ferragamo, he then he moved to Japan to work in the textile industry for Takihyo. Developing an international reputation for the very best taste when it comes to luxury-vintage, more recently Elio relocated to London upon an invitation to represent his very own collection in an exclusive pop-up store at the department store Selfridges.
Despite his father's wishes for a career in architecture, as a child growing up in Sicily Elio was seduced by visual objects and garments and has built a life surrounded by all things glamorous. Interested in discovering different cultures travel was an ongoing preoccupation for Elio which led to countless art and fashion discoveries now amassed into an extremely eclectic and impressive personal collection. Beauty is found within the walls of his tranquil home in the historical center of Florence; somewhat of an island or refuge. Rich colors and individual objects become united, presenting an awe-inspiring integrated environment.
We met with Elio to discuss his gallery store, Elio Ferraro, and it's total lifestyle concept, while pulling apart the definition of luxury-vintage taking in his sumptuous manor.
This portrait is part of our ongoing collaboration with ZEIT Online who present a special curation of our pictures on their site.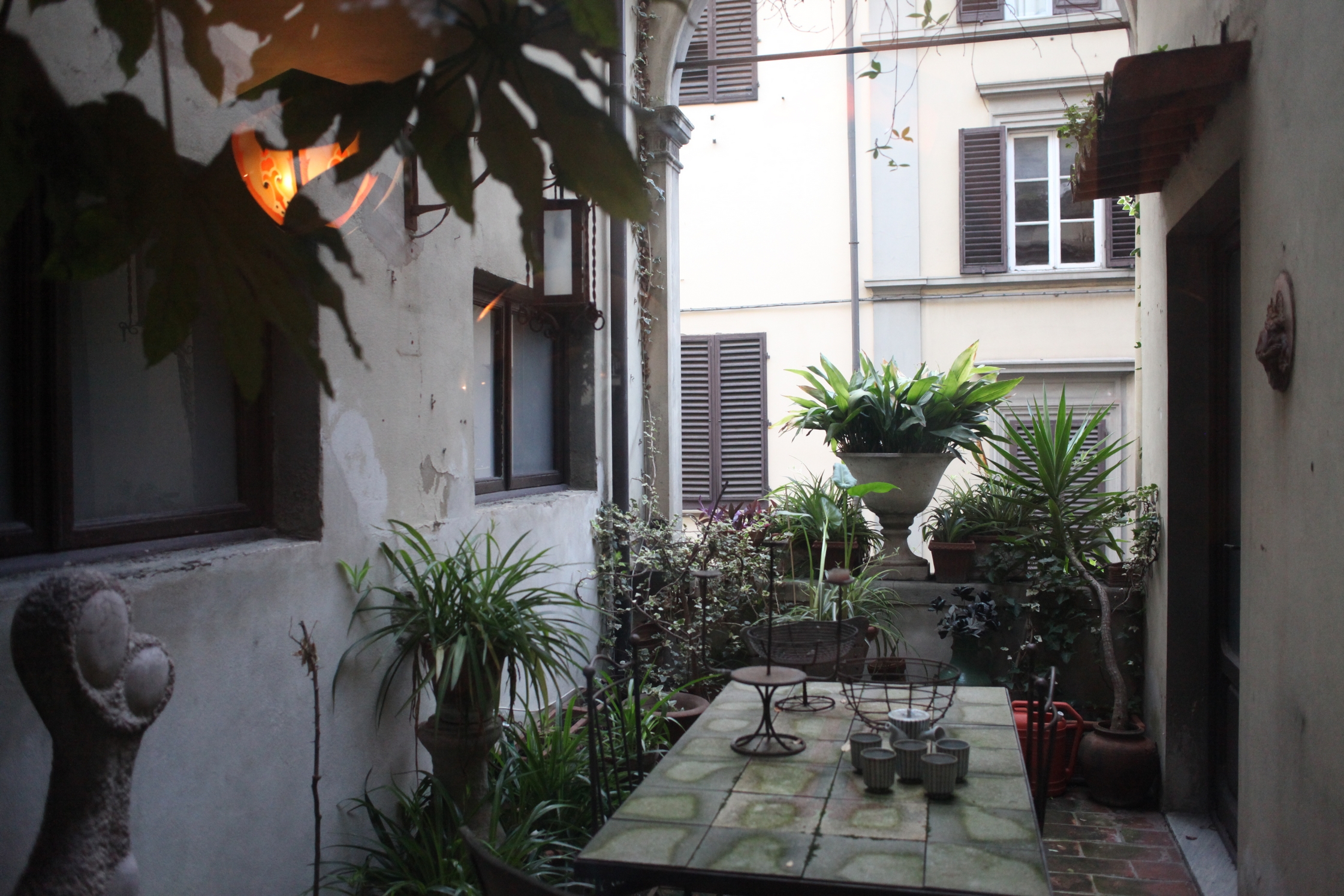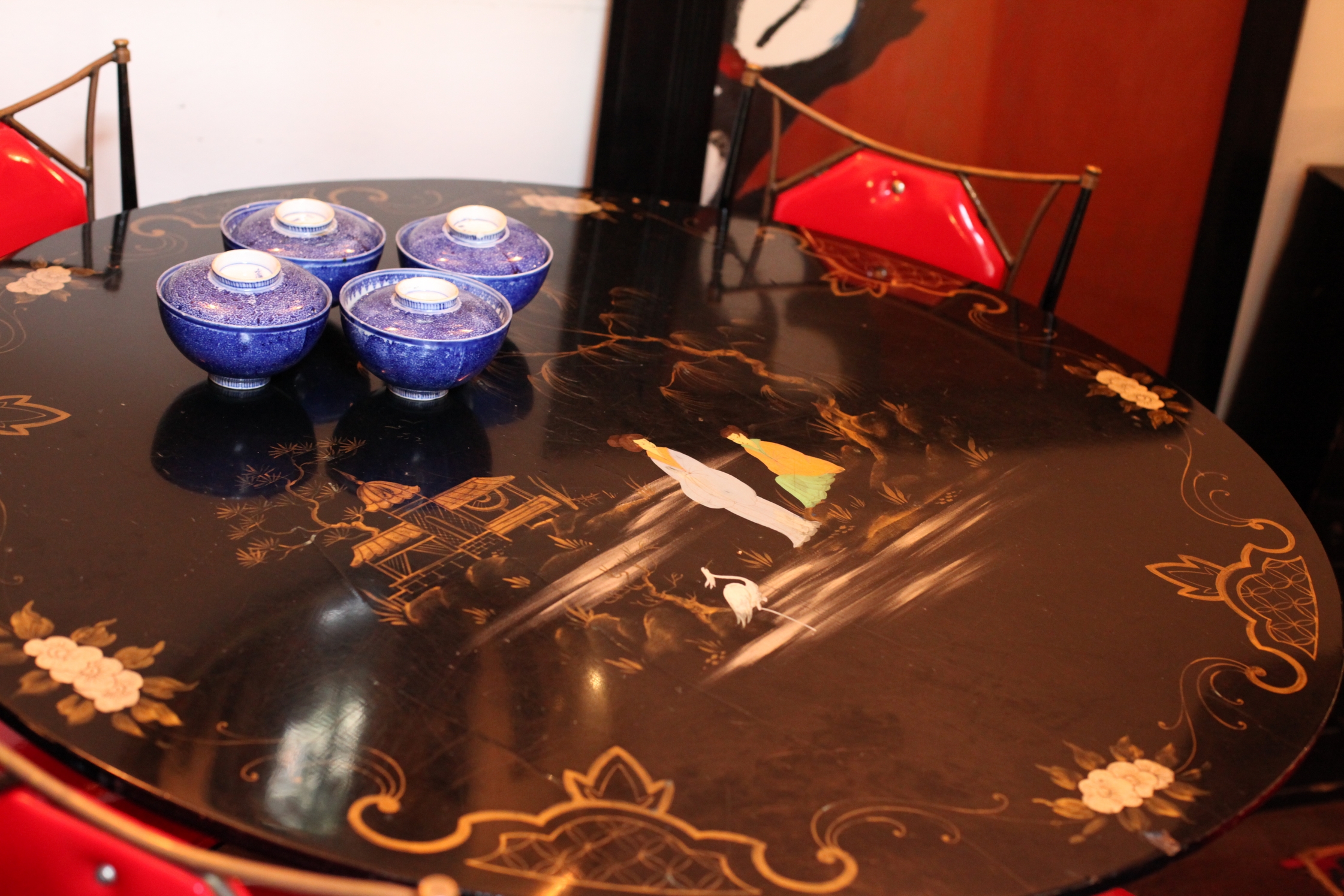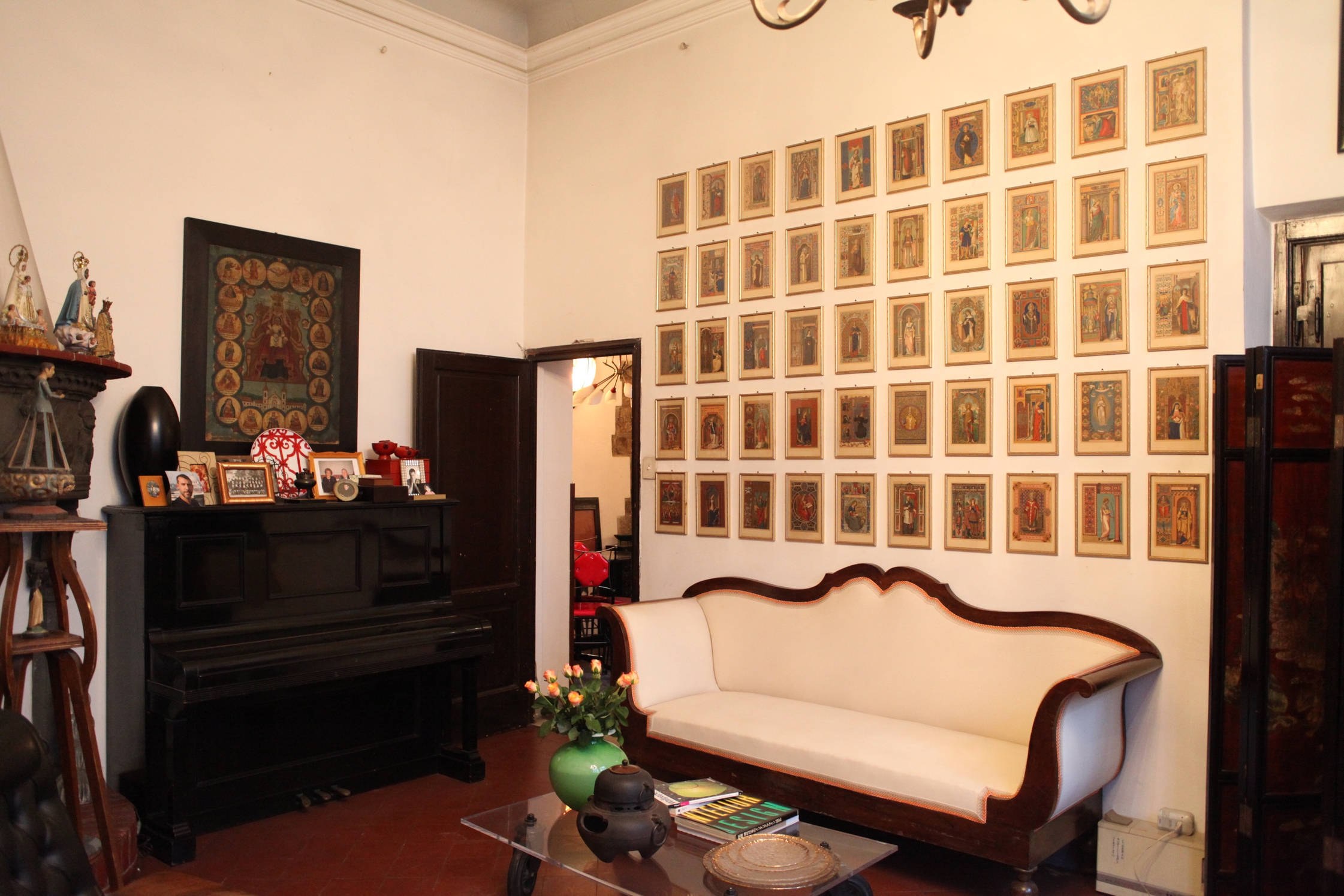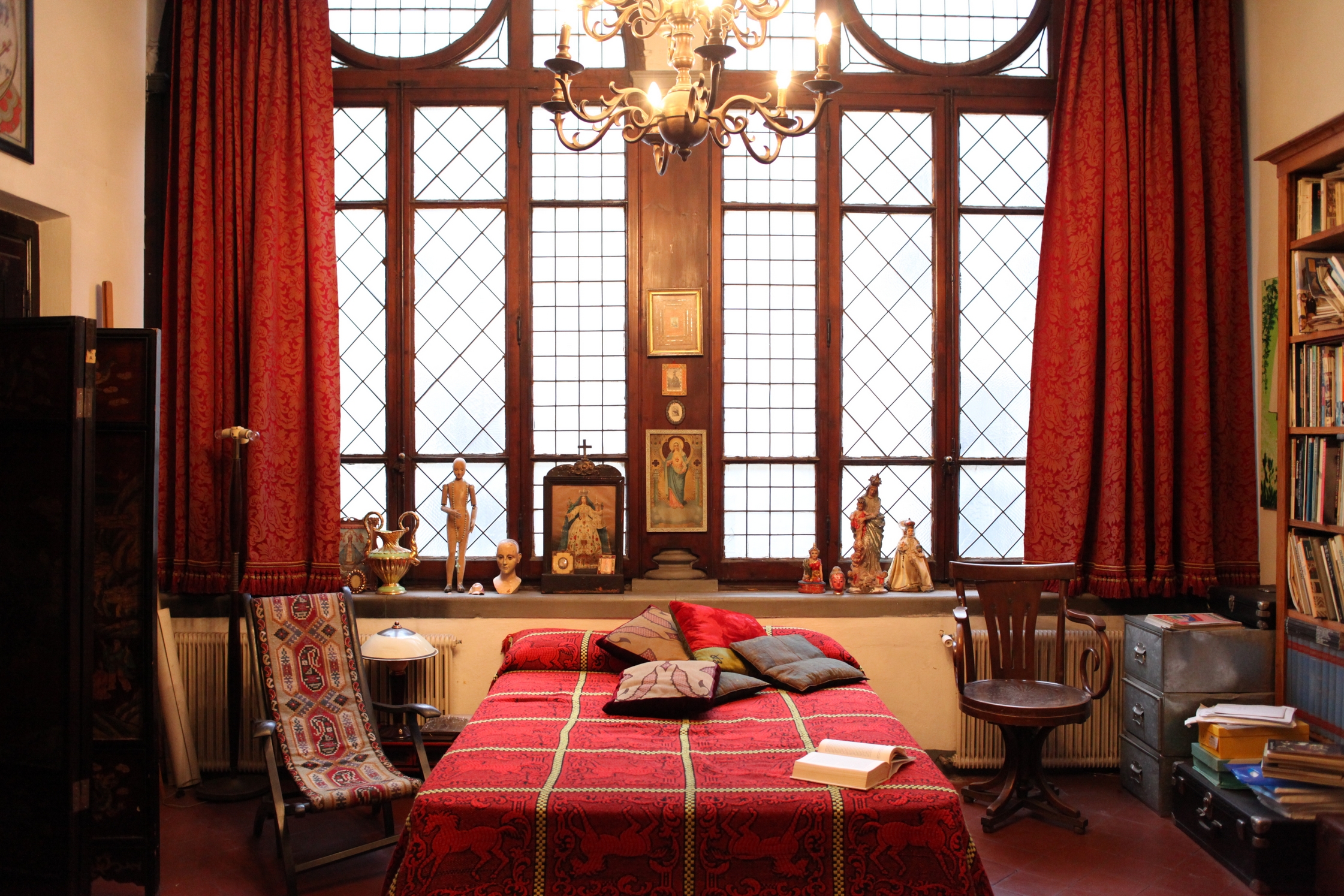 Elio, have you always lived in Florence?
No, I was born in Sicily. Once I completed high-school I decided to attend architecture studies at University of Florence in the early 80's.
Can you tell me a bit about your childhood? What are your memories of growing up?
I was very lucky to have been born in a very united and loving family who provided me with a happy childhood. At the quite early age, I recall following my mother's yearly transfers, due to her school teaching to different little villages – including the beautiful Egadi islands – all over Sicily. I recall every new relocation as a fantastic new adventure.
You have many fascinating objects in your home that clearly display your interest in eccentric items, antiques, and a deep knowledge of design and art history. How did this impressive collection begin and take shape?
While lots of my friends in their younger years were keen to achieve establishing status,like expensive clothes, cars, and luxury watches, my main interest was rather to discover the world's different cultures. Traveling was actually my main desire that led to my own sense of fulfilment.
Therefore, as soon as I became financially independent, I started to spend most of my own money travelling around the globe, which allowed me to come into direct contact with different historical arts and crafts. Searching and making discoveries here and there, my collection started to take shape.
People know you as an expert in fashion, design and furniture. Is this something you studied? How did you get into this profession?
While I was in college, I realized that I never really wanted to be an architect – despite my father's wishes – and started to look for a creative position in fashion. Nevertheless, I continued to cultivate my interest for interior design which I continue to express today in my interior projects.
How would you describe your own personal aesthetic?
One word? Eclectic.
What was one of your first jobs?
As soon as I started looking for a job at the age of 21, I was immediately hired by Salvatore Ferragamo, one of Florence's major fashion brands. It constituted the best training I could have hoped and strived for.
You have since worked in Japan and England. What were you doing while away from Italy?
After Italy, Japan was my second home as it was the country where I spend quite an important part of my life during my 20s. I was appointed as creative consultant at Takihyo, a major textile editor with over 250 years of history. My time in England was more recent. I was invited to represent my luxury-vintage collection in an exclusive pop-up store at Selfridges, one of the world's best department-store.
You have your own store Elio Ferraro. It's wide-ranging and unique stock has been described as being 'vintage-luxury' – would you agree with this description?
When I opened my first "gallery/store" in Florence, I was keen on selecting whatever I loved in terms of fashion, interior design and art and would say it was the first of the so-called luxury vintage concept-stores in Italy. Currently, I only trade through my website and I have returned to my original creative consultant activity. I may reopen a new gallery/store in the future but, for now, I just wanted to have a break.
What do you think was your key to success?
Having my own creative vision and style.
Where do you gain inspiration? Is there any historical designer or art movement you are particularly fond of?
I have always followed my own creative instinct. However, every designer or artist that I admire certainly represent a source of inspiration. Outstanding design represents a particular and unique stylistic sensibility.
What is your next item to find?
Surprise is the best part of any discovery.
A difficult question, however, do you have a favorite objects that holds special meaning for you or has a story?
There are too many to be listed…! Is there anything here you are particularly interested in finding out about?
Where did you get the small religious images hung in a grid formation on the wall above your couch?
These are illustrations of the 50 different Saints. They come from a beautiful, old 19th century book I found at Porte de Vanves, a fleamarket in Paris.
How do friends describe you in three words?
Unpredictable, perfectionist, loyal.
When travelling outside of Italy, do you have any favorite holiday destinations?
I love to travel to the Middle and Far East, and Asia in general. Elio thank you for allowing us into your immaculately decorated home and discussing your professional journey. To find out more about Elio's store visit his website here.
Photography: Marco Annunziata
Interview & Text: Rachael Watts