Polished off-road vehicles, charity dinners, groomed golden retrievers, stiff businessman and their wives – these are the commonly made assumptions about the elegant, upper-class residential area of Grunewald. Within this unlikely environment, the nightlife legend DJ Kaos resides.
Kaos aka. Dennis Kaun, moved out of his serene family home in Zehlendorf at the age 17 to take up residence in the gritty epicentre of Kreuzberg; an area of living history. Tagging carried out in his teenage years while dabbling in graffiti was historically given to Ronald Reagan in 1989.
Turning his hand to music as one half of the musical outfit, Turntable Terranova, he was responsible, alongside his partner Fetisch, for trip-hop's triumphant march throughout the 1990s. Since then, he has played in some of the most famous clubs around the world, from Rio to Reykjavik.
But it is exactly here in the southwest of Berlin where Kaos remains living today with his daughter and girlfriend. He attributes the energy of his environment to the development of his musical career. Aside from his international DJ schedule, he produces music in Kreuzberg's Trixx Studios and takes care of upcoming talents through his record label, Jolly Jams.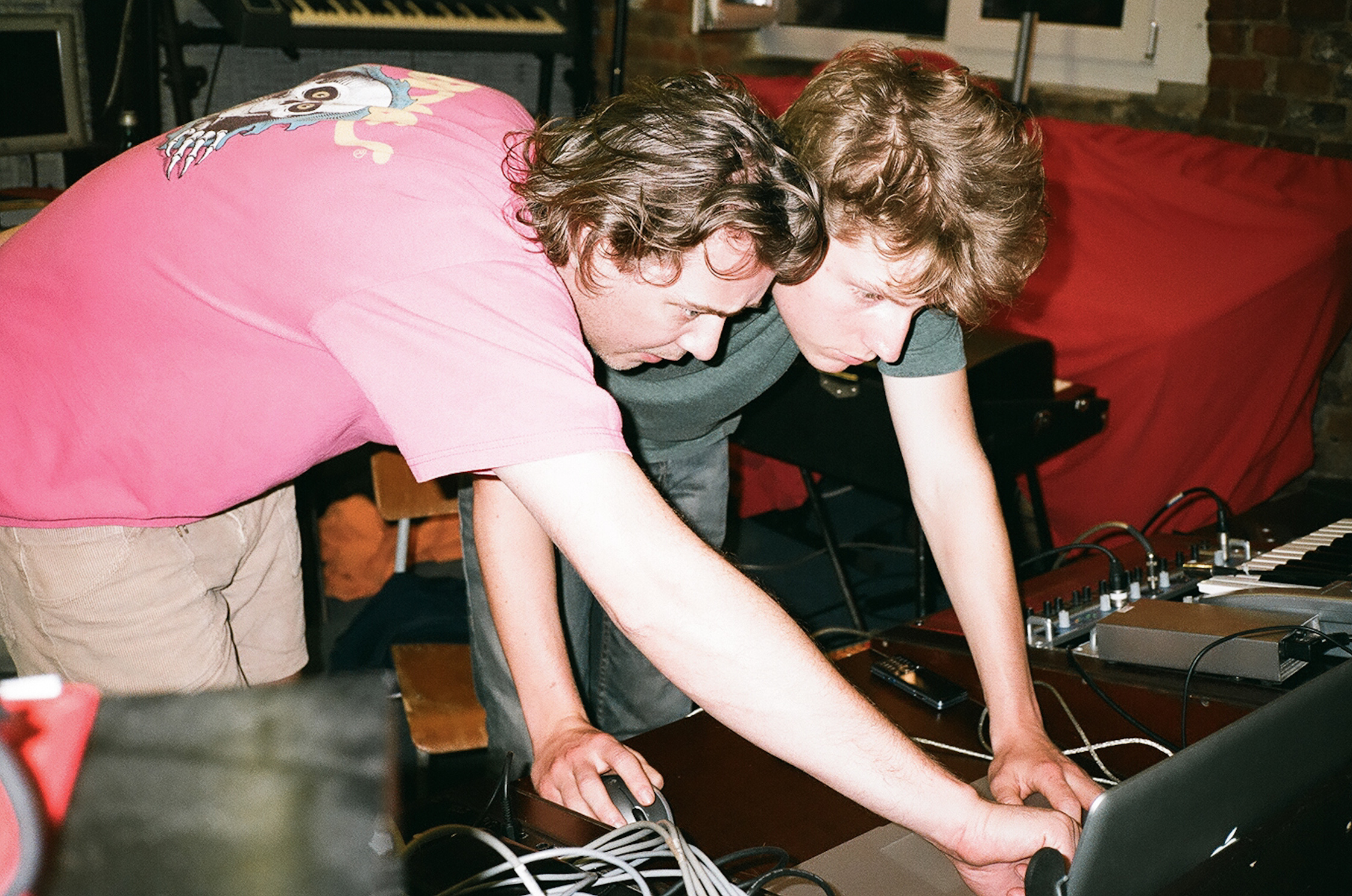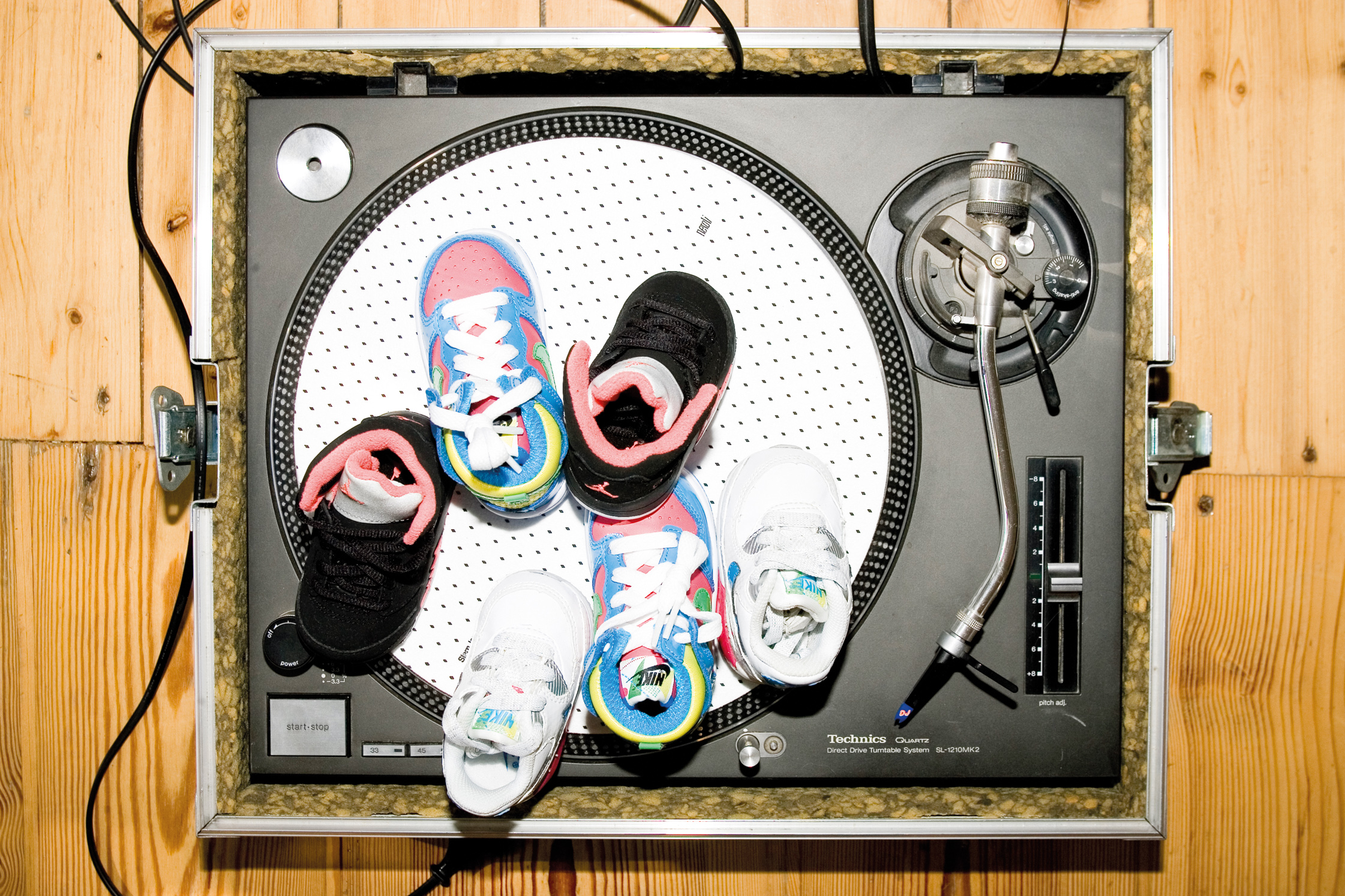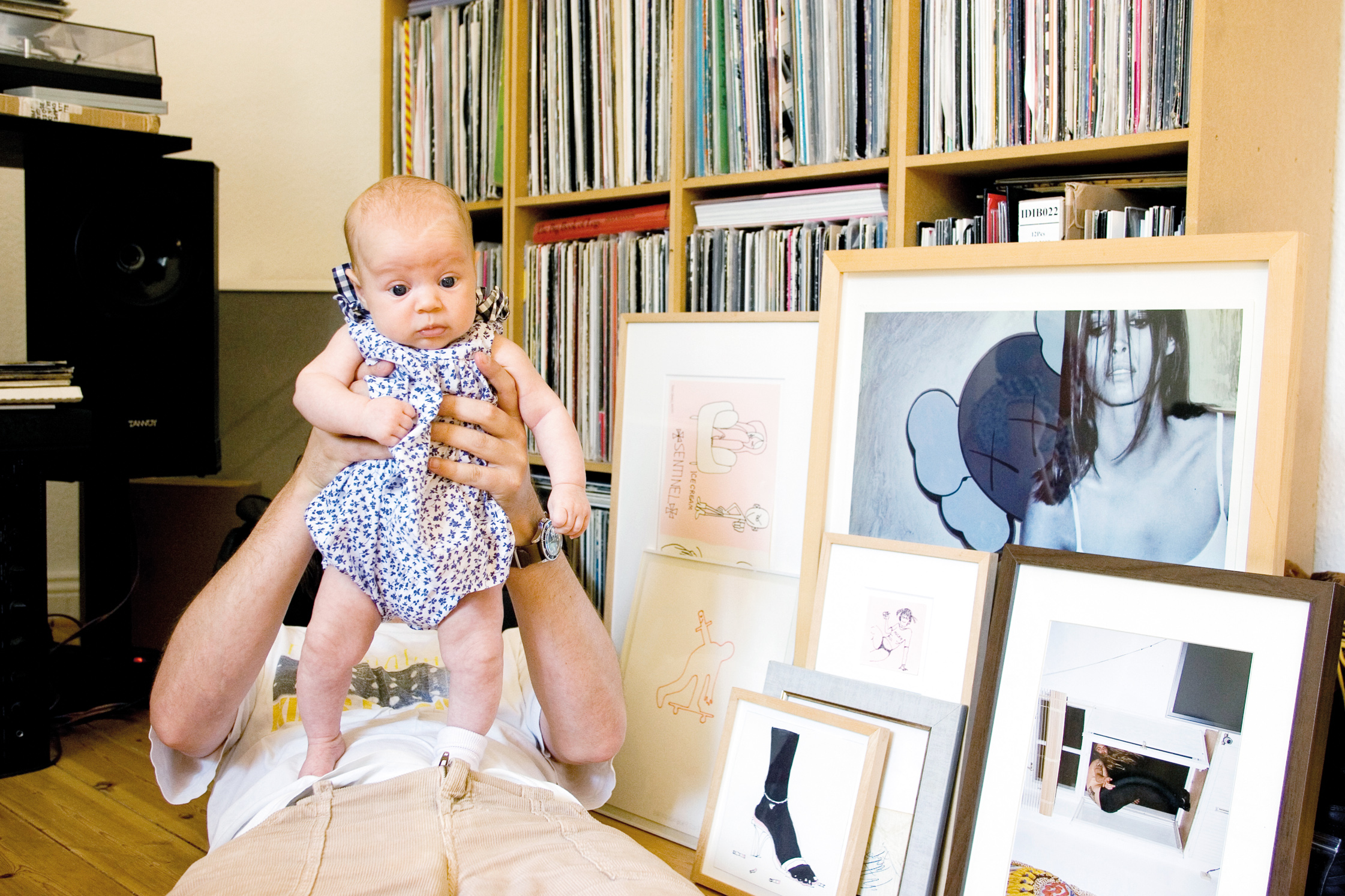 Where do you come from originally?
I was raised with my brother and sister in Zehlendorf. My parents were both a bit hippyish, my father owned a record store in the seventies. Together they would bring me along to The Beatles and Jimi Hendrix concerts. I even have an autograph that Jimi Hendrix devoted to my mother here in my flat. I moved out of home at 16 and went directly to Kreuzberg 36 quarter – that was around 1986 and the area around Oranienstraße was the coolest scene. Martin Kippenberger was involved with the West Berlin club, SO 36, and I was on the move attending countless concerts. I remember a night with Liaison Dangereuse – they hit steel plates with iron bars and everyone went completely crazy. During that time I also met Annette Humpe from the band Ideal, who nowadays is my neighbor.
Since the birth of my daughter, Rosa, the family is getting a bit closer again. I was constantly on the move DJ-ing all over for ten to fifteen years. Sometimes even in cities that I didn't think would have a club. Now I try to reduce my travelling schedule and produce within the studio a lot more. We work in Trixx Studios in Kreuzberg where many pop productions have been realized over the years – Fleetwood Mac for example and acts from the American label DFA.
Has music always interested you?
Yes. It was something in the family. My parents' philosophy for life was always closely connected to the sound of the 60s and 70s – Hendrix and Bob Dylan This eventually annoyed me and I wanted to distance myself from it. During that time there were many Americans stationed in Zehlendorf and there was a radio channel, called AFN. Through that channel I got in contact with hip-hop for the very first time. Although it was not called hip-hop, but rather, rap back then.
That music opened up my ears. I was fascinated by New York and the entire cultural superstructure that came along with it. The clothing, clubs, sound – everything belonged together. This very moment of realisation – of 'wow, this is something I have never seen before' – never happened to me again. I also think that it becomes increasingly harder to create something completely new and original. Nowadays it is about the citation. It is a shift of context and recycling, but not about colossal, stylistically revolutions.
Is it true that you did graffiti on the Berlin wall, a piece which later on was given to Ronald Reagan?
Yes, but I didn't want to become famous over painting. Graffiti was always a sort of entry to music. It was like a quasi nursery for me; my roots. Recently, some of my graffiti has been displayed at an exhibition in Bedok Reservoir Park in Singapore. But that was the only time I had an exhibition as such.
In any case you have witnessed a lot of transformations.
Yes, especially at the time when the wall fell. We had family in the East and would visit them a lot. I can remember sitting in the car on a pillow which had a bottle of champagne underneath for my relatives. They were definitely extreme times.
What was it like to experience the fall of the wall?
It was definitely very exciting. But it really mattered where you had been raised. I had acquaintances in Zehlendorf that only went to Potsdamer Platz, but but not further. I was always intrigued to discover the East. It was exciting to wander through and establish myself within the clubs at that time.
Where does your name Kaos come from?
That originated during my time of doing graffiti. We all wanted have abbreviations with four letters, so it was possible to paint it easily onto walls. And they had to go well with each other. An 'I' next to an 'H' looks strange because of the three consecutive lines. I liked Amok, and Chaos stemmed from my punk era in London, a time where I walked around in bondage pants and was obsessed with mohair jumpers. I really liked the old Vivienne Westwood logo with the anarchy symbol and the skull. I oriented myself after that.
What were some of the first clubs you played at?
I basically performed at every club. But the first club that was important to my musical socialization was Tresor. Through performing there I transitioned from hip-hop to dance music. People like Jeff Mills, Carl Craig, and Derrick May from Detroit influenced me the most during that time. The inclusion of funk and soul influenced me and their approach really fascinated me. People from Chicago and Detroit had soul and disco as a basis and the beginnings of techno happened in Cologne, Düsseldorf, and Berlin. That's how techno was created. Then idiots arrived who made a Loveparade-spring break out of the sound. When I talk about this I become very emotional. Standing next to people like Carl Craig, Moritz von Oswald, or Basic Channel changed my life in some kind of way. Through them I understood the 'nature' of techno.
What was your most recent memorable club moment and what is important regarding your sets nowadays?
I regularly played at Panorama Bar in Berghain for two years. In regards to the clubbing world, that was probably the hardest test. The input one received, including drugs as well as the atmosphere and emotions, was incomparable. I am not even sure if an 'ordinary mortal' experiences such a moment. Panorama Bar could be described as today's Paradise Garage. But many people produce the same sound. I like to be open for disco, hip-hop and funk. But when I started doing my sets on Sunday afternoons, the tolerance was nearing its edge. After all – it is a techno club. Nowadays I do about 15 to 20 gigs a month and am not concerned with the newest shit coming out. I also want to show where I have come from musically during my sets, and my past plays an important role there.
How was Terranova founded?
Fetisch and I have a long past together. We met each other at Dschungel in Nürnbergerstraße in the 80s. Back then it was the place – everybody was there: Iggy Pop, David Bowie, and well, Fetisch and I. Marc Brandenburg, whose art is nowadays being shown by Bruno Brunett at Contemporary Fine Arts, was the bouncer. And what a bouncer he was! To get by him was extremely hard. Then sometime later Fetisch and I crossed ways in London. At that time I was sharing a flat with Neneh Cherry, Cameron McVey and Judy Blame, who has worked as a stylist for ID Magazine and is part of SHOWstudio now.
Talking about SHOWstudio – there was a time where you had a lot to do with fashion, correct?
I was a complete fashion victim. That of course was due to going out and DJ-ing. Besides that I was influenced by my roommates. Out of this environment and network Turntable Terranova was created. Fetisch and I had a great energy together and recorded our first record at Conny Plank's studio. We simply belong together. Even though he is much more oriented within Paris now, our connection remains.
Which person accompanied you most continuously throughout those years?
A few. But Fetisch definitely was there. We did a lot of nonsense, but developed and became very good producers. He is now signed on Kompakt, and I am with DFA records, Clone and Modular in Australia. Everything is good.
But you have your own label.
Yes – Jolly Jams, together with Marc Schneider of Word and Sound who are responsible for the distribution. We had talked often about it but the time was never right. I essentially created the label for my friends so their music would come among people. I have many friends who are talented DJs and musicians but they are incapable of getting their music out there. I had observed it for a while until I decided to just do it myself. We have published four singles and all of them have sold out. A pretty good start.
Is that the next step – away from clubbing and taking over a sort of mentor role for other talented people?
Yes, I am simply stuck in this business and really enjoy passing on my knowledge and skills. At the moment I am at the Trixx Studios producing from Monday until Thursday every week.
Do you still go out in private?
Yes, I go to Paris Bar with my girlfriend and daughter.
What are the upcoming projects?
I just signed a project for Jolly Jams from Detroit, which I have waited for four years. I am really happy about that. One the side I also work in advertising and produce the sound for skateboarding and surf films for Coca Cola. I am also in the middle of planning my family's summer vacation in Kas, Turkey.
Thank you, Kaos for the nice afternoon and little 101 lesson on music history and Berlin's past.
For up to date information on Kaos latest projects, have a look at the Jolly Jams website here.
Photography: Alex "Foley" Flach & Lukas Gansterer
Interview & Text: Sarah Weinknecht
Translation: Lara Konrad