Delfina Balda added colored nuances to an otherwise rainy and grey day. Her warm and welcoming demeanour, just like her color coded selection of electric blues throughout her kitchen and backyard entrance provide a cheerful atmosphere; channeling an almost summery mood despite the actual outdoor weather conditions.
Besides her charming and very enthusiastic Argentine accent, Delfina's native roots are visible and have helped inform her professional signature style. Dynamic colors, bold patterns, and a selection of different materials are just some of the visual hints that reveal a cultural Latin influence. Never walking down a straight line, Delfina has always looked around and kept her options open. Receptive to change, she has allowed her intuition to lead her. This spirit has taken Delfina on a range of different journeys and career paths. Having worked as a psychologist in her hometown, her desire to create led her in a different direction when she arrived in New York. In a new city, with a new plan, she began working as an interior designer and soon migrated to the fashion industry. In 2012 she formed her own label DELFINA BALDA. To add to her many talents, Delfina is also a professional sommelier and is able to select the perfect drop of wine for every occasion. Proving extremely convenient for those hectic and stressful days.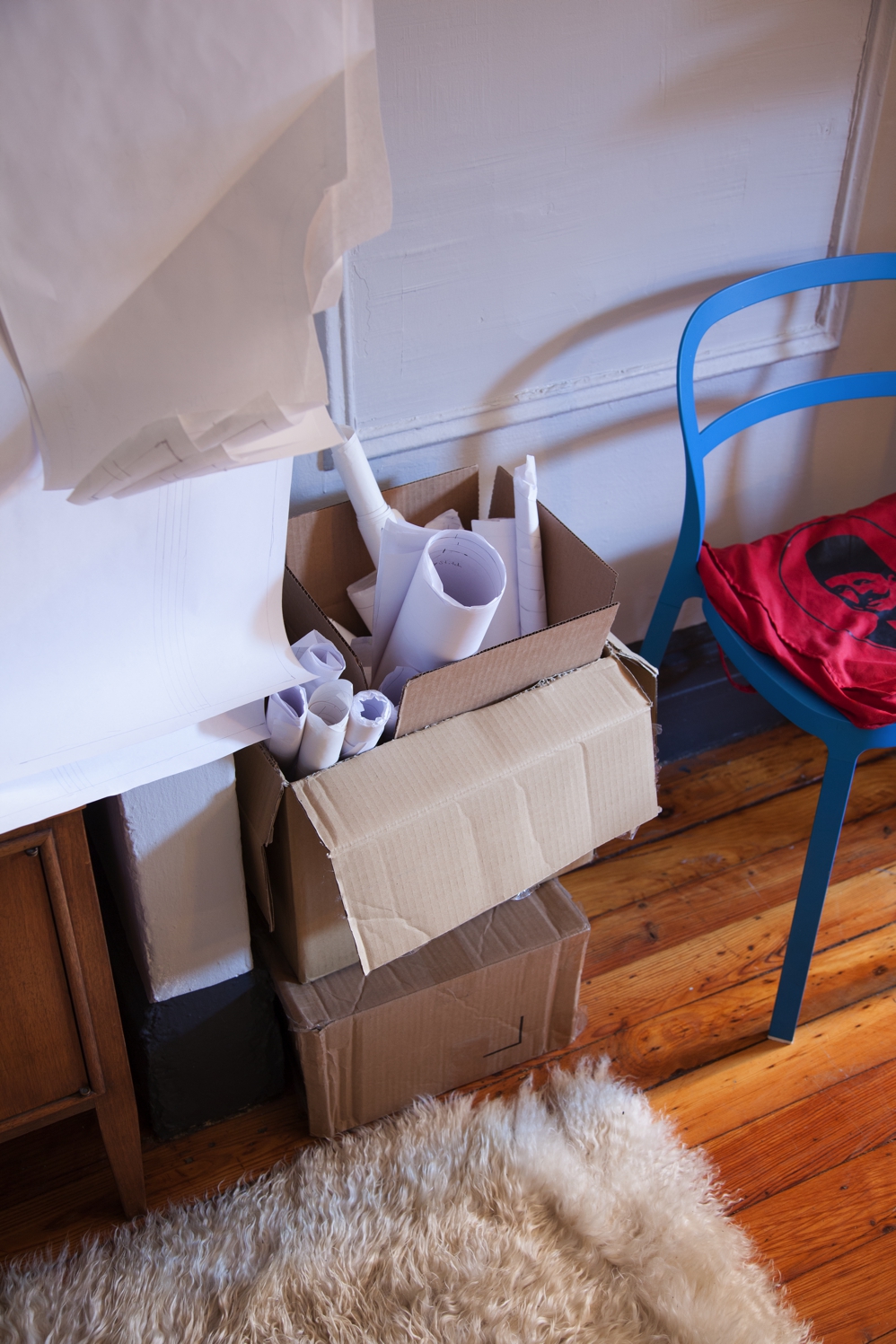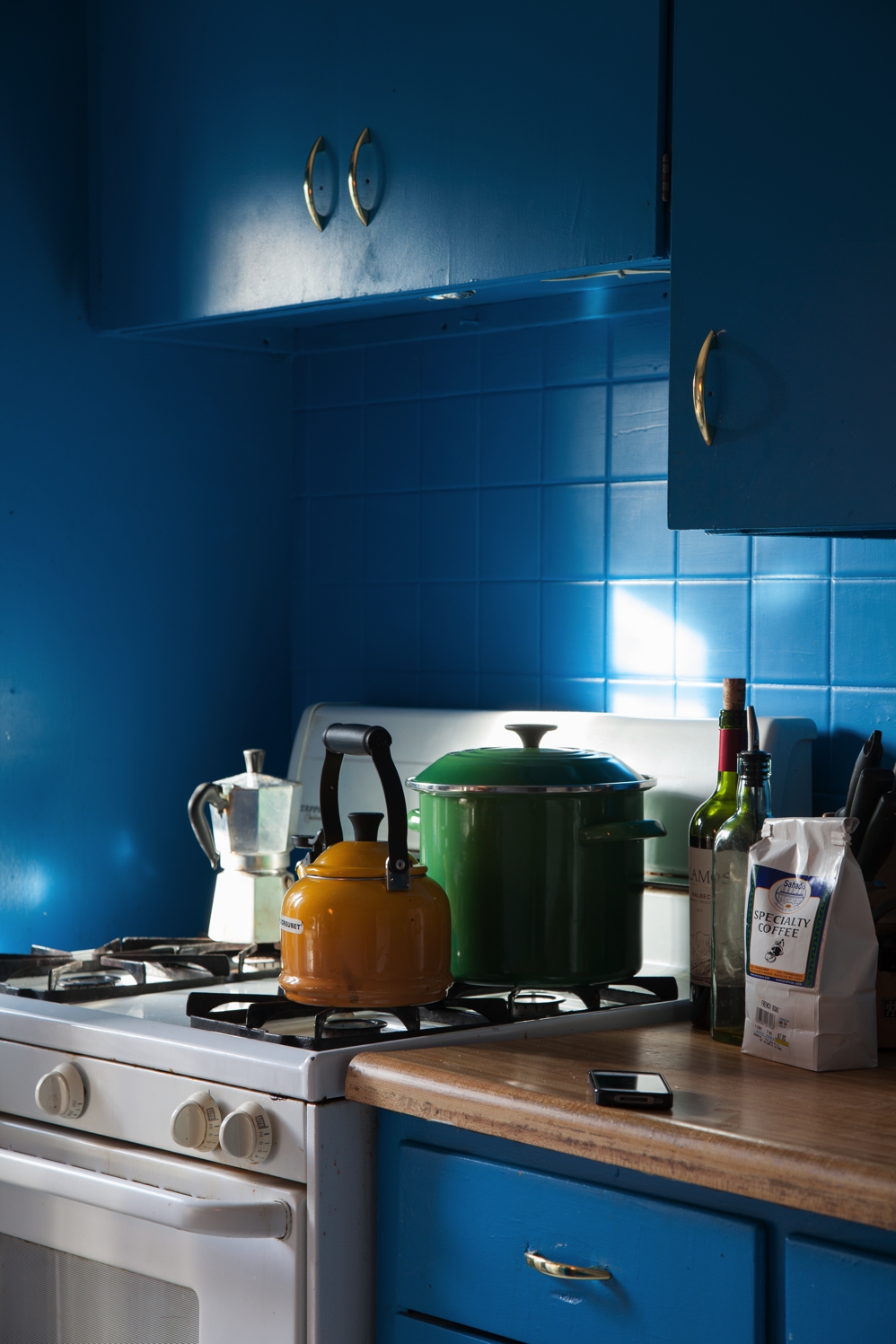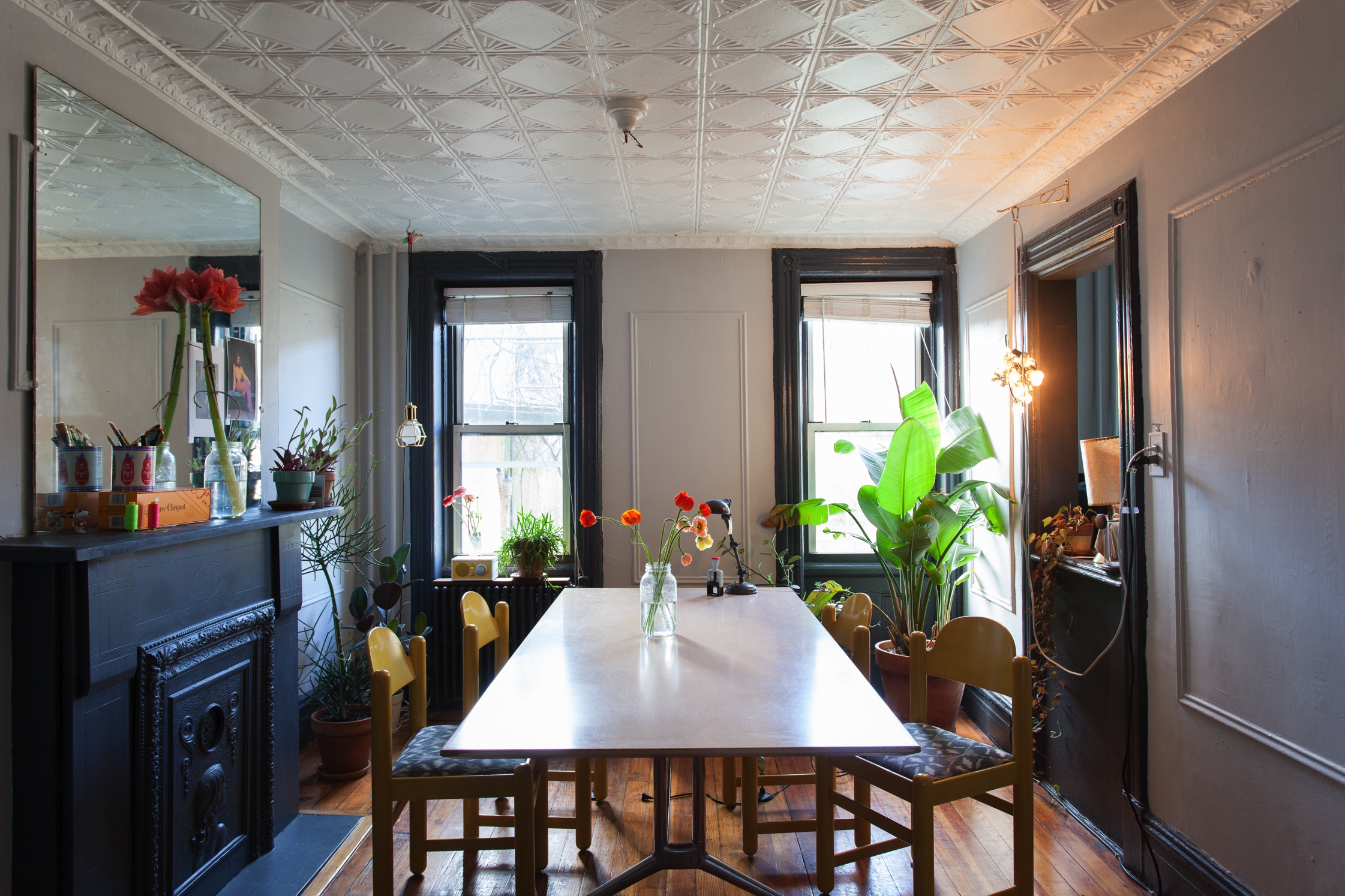 What's the name of your dog? He is a funny looking character.
Bandido! He's also from Buenos Aires. My sister brought him a year ago when she came to visit. It was just as I was getting settled in New York. He's a lot of fun. He is like a permanent puppy and is super charismatic. So many different types of people approach me wanting to meet and pat him, from biker dudes to grandmas. Walking Bandido through the city has led to a lot of interesting conversations.
When not going out for a walk with Bandido, how would you describe your daily routine?
I can be often found in the garment district, Soho or Williamsburg. Everyday is different according to the moment of the season. Whether I'm working in my studio, in the sample room, or visiting the factory or the showroom, sourcing or sketching. I work to keep my mind open and this diversity helps me to do this constantly, never staying static.
How do your friends describe your personality?
They see me as a friend they can trust and talk to. I get drawn by conversations. I like to listen. They make fun of my impatience, anxiety and complexity.
When did you decide to start your line?
Last year, without the slightest premeditation. I started making a few dresses, and then naturally began adding other looks. Soon, people started asking me about my line. The first collection took its shape on it's own, quite organically. Now, as I have just finished the second collection, fall-winter 13′, I am already recognizing elements of my own evolution.
Your professional and therefore personal development is an interesting one. Starting out with psychology and changing to design is quite a step. How do you look back on this path?
Well, there are some things that happen because of their own weight, we have little control over this and can only observe without protest. It wasn't an easy transition. Switching direction inevitably creates conflict. But with that said, I don't see it as a radical change. I studied one thing yet my interest led me to another. What perhaps is "radical", is obeying and listening to that desire.
Where does your ambition and motivation come from? Did your parents encourage self-expression from a young age?
I think of death quite often. Finitude makes me anxious. It's tense in my head. Activity is the natural reaction, and making meaning with all my actions. But is wasn't always this way. There was a pivotal period in my late twenties where I was confronted with my own nakedness – myself – and I woke up.
What was the catalyst for your change and stopping work as a therapist in Buenos Aires?
My aesthetic urge was so obvious I couldn't resist it. I began with interiors as "home" is an essential concept for me, yet I found that my interest was more personal than professional. My collections are an expression of the same desire to create, yet in a different form and discipline; one which is fascinating to share.
Trying different things out is a natural impulse and seems to be part of your character. Has it been a journey to figure out what your passion really is?
It's about exploring different areas of our brain. It's surprising and empowering! Of course it has a direct relation with a constant search, keeping ourselves fresh and going back to a mental state where we are not masters. It's about trying, failing, and learning.
So this is why you started your own design without hesitation and essentially started teaching yourself – this is quite impressive.
It's fascinating as I have always been obsessed with academia! You could say I was over-learned and under-practiced. I wouldn't say that I'm self-taught. I owe a lot to my education. My route through university discourse has given me the tools that I need, only my trade has varied.
Where do you draw inspiration for your sense of style and design?
Color is a source of inspiration. I like to tell a story or create tension through color. Nature and the amazon cultures are always in my mind when I'm conceptualizing, Their psychedelic, mystical way of existing has influenced my prints, shapes and jewelry. Urban tribes also influence me: people in the streets, old people. When I see them I'm reminded that I can do whatever I want.
Can you elaborate on your interest in other cultures and how this translates into your work?
I'm attracted to different cultures and contexts and places. I appreciate uses and customs, I like to give all this information a space in my work through a modern interpretation. I experience difference between people with fascination and am always curious about diversity. This is why New York summarizes a lot of these interests. You find communities and cultures all around you, as if they were living in their own turf. The use of the natural world of Amazonian tribes, the concept of creation and healing of the body and mind, it's a spirituality based in a connection with the earth. The indigenous people of the Amazon have a living culture that has remained largely unchanged for thousands of years.
What is involved in becoming a sommelier?
I have always love wine. My father use to say that wine was for ladies. This idea made an effect on me. We bonded over wine, whiskey and the passion for food from the delicatessen. Basically, you study from the life of the grape in the vineyard, to traditions, and about the wine industry in the old and new world. There are several wine tastings a week where you train your palate to recognize characteristics and styles of wine. It can definitely be taught and learnt, you don't need a special skill. It's more about understanding the style of wine. You study how to make happy pairings between food and wine. The main emphasis was on not defining grapes but rather about the styles. I also learnt about the protocols in service and the business side of wine. And there is a route through cheeses, coffee, tea, condiments, and honey! Its was a very comprehensive program and I absolutely loved it.
Let's go back to your roots. Are there places you go or things you do in New York to remind you of Argentina when you miss you home and culture?
Yes! I just hang out with my friends. I have a nice, solid group of Argentine friends. We get together all the time for home dinners and sing our favorite songs from childhood or watch old television shows on youtube, where the acting is as bad as in porn movies. All you can hear is loud laughing and che che che.
Red wine, tango, passion, a good steak: these are some of the common Argentine stereotypes. What do you feel is representative about Argentina?
When I think of Buenos Aires, I smile, it's a land where passions are high and clichés are a source of pride. Although I don't feel connected to most of these cultural clichés, I am passionate for wine. But no steak for me, just vegetables please.
With regard to peoples' mentality – apparently Buenos Aires has the highest rate of therapists per capita. Having worked as one, what is your take on that?
Buenos Aires is definitely a hub for psychological studies and the culture is therapy oriented. There is a general awareness of its impact, our generation understands the phenomena as a natural flow and that inner introspection is a key for opening doors.
How often do you visit Argentina and what are some of your favorite things to do or places you visit when you return?
I'm actually going to Argentina in a few days for the first time since moving to NY! NYC attracts so many friends and people from my hometown that I constantly see them here.
My Mum, my sister and one of my brothers visited me last year. I haven't had the time nor the will to go, but lately I've been thinking about it and I'm looking forward to reconnecting. My favorite things to do are to look for things. I love going to flea markets and find old things that remind me of my heritage. I will visit the public library in Recoleta to do some research and also because the brutalist building is one of my favorite design icons of the city. I like getting ripe and nice fruits at the stand on the street corner, hanging out with my four siblings, and just walk around with floating attention.
What attracted you to New York?
Well, I was coming to the city for several years before moving. I would always go back to BA so full of images, of colors, the city gave me so much material to keep me fresh and inspired. Then all of the dreaming started. This city has always made me feel welcome, so the transition here was exciting, natural, and direct.
New York versus the street culture of Buenos Aires. How do both cities influence you…
NY is present, current in my everyday life. I photograph somebody everyday on the street or while riding the subway. Buenos Aires is unconscious; it's in the back of my head, giving structure to my current thoughts.
What is your favorite place to go shopping in New York?
"Sprout" for plants and flowers in Williamsburg, at "Acme" in Greenpoint for smoked fish. I go to Sahadis, in Brooklyn heights for Mediterranean food and amazing fresh coffee beans. For clothing, I shop in any of my designer's friends trunk shows, pop-up sales events, or by text message "Hey do you have any of the maxi dresses with the awesome print left?". I like to explore the 99 cent stores too and usually find pretty fun things.
Do you have any favorite weekend getaway places outside of New York to travel to?
Tulum in Mexico, however, I like to spend more than a weekend there!
What's next?
Veremos – we will see!
Gracias Delfina for your time and offering us some fresh, colorful Vitamin C's. Good luck for your future journey.
Photography: Fran Parente
Text: Ricarda Messner