It began in 2007 during Obama's presidential campaign and will finish in 2017: a decade of photos, a decade of dreams. Ian Brown is photographing Americans from across the country, and is asking them a seemingly simple question: "What is your American dream?"
Over ten years and across dozens of states, hundreds of dreams have been written by hundreds of hands: their unifying theme? That the American dream is far more than the material. "This may be contrary to the original and cliche idea of the owning of a house and two cars," says Ian. "Often what people write is very political and revolves around maintaining freedoms and liberties. Some is much more personal—about wanting to feel safe and loved."
This portrait project is both vast and intimate. "It took a long time to figure out how to do this project properly. It's a much larger commitment to ask people to really take time and write down their innermost feelings on their life and future." The responses though are as you would expect: sometimes poignant, sometimes rage-filled, sometimes beautiful. These evocations in their myriad forms draw us back together, identifying what it means to be human.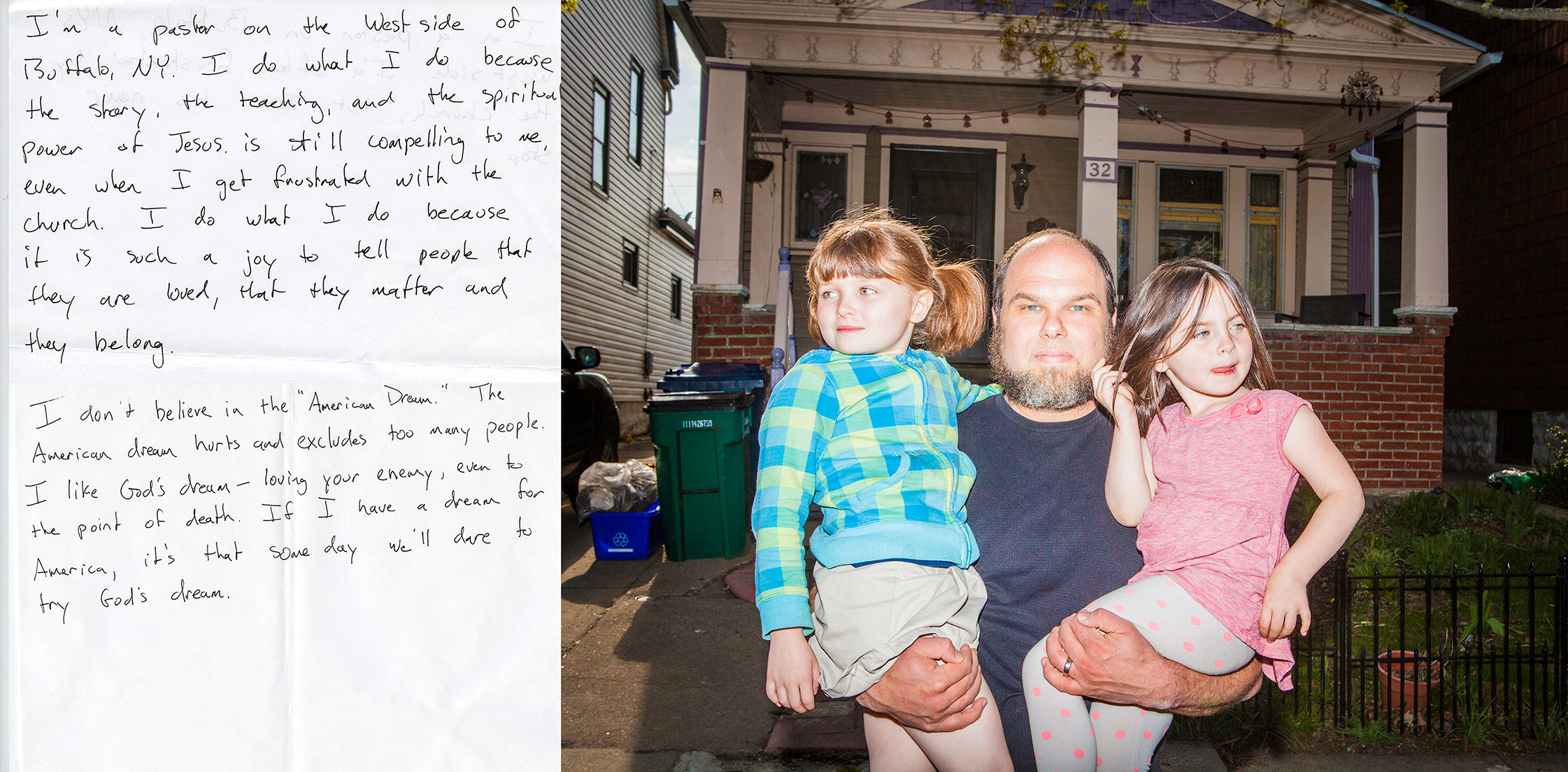 If you're in America and would like to be a part of the project, or see more from it, visit the American Dreams website here.
To see more of Ian Brown's photographic work, visit his personal website here.
Text:Rosie Flanagan
Photography:Ian Brown