Ashley Neese is in the kitchen of her Silver Lake apartment, dividing her latest creation of chocolate ice cream made of cacao, cashews, coconut, dates, salt, vanilla and mesquite into small bowls. "Does it need more sweetner?" asks the natural foods chef, wellness coach and yoga instructor, as she remarks, "I'm still working on the recipe." Her cat Falcor wanders into the kitchen and Ashley lets him out into the garden, where her range of potted herbs and tomatoes grow. Her Instagram feed is a stream of delicious and healthy meals that provides a peek into her cooking and recipe invention process. But her photos also hint at a past spent in a darkroom instead of a kitchen.
Having studied photography at Parsons The New School for Design in New York, Ashley completed her Master of Fine Arts from California College of Arts in San Francisco. Her work earned her a residency in Berlin, which is where everything changed. "I went to Berlin to give myself time to figure out my next step in life," says Ashley, over lunch at Forage, one of her favorite LA restaurants. "There was no pressure to make art. I had an apartment and a monthly stipend so I spent my time cooking, throwing dinner parties for friends, practicing yoga, and exploring the farmers markets." During her six-month stay in Berlin an unexpected outcome arose. Ashley started a blog, adopted a plant-based diet and decided to return to the States to pursue her passions for healthy living.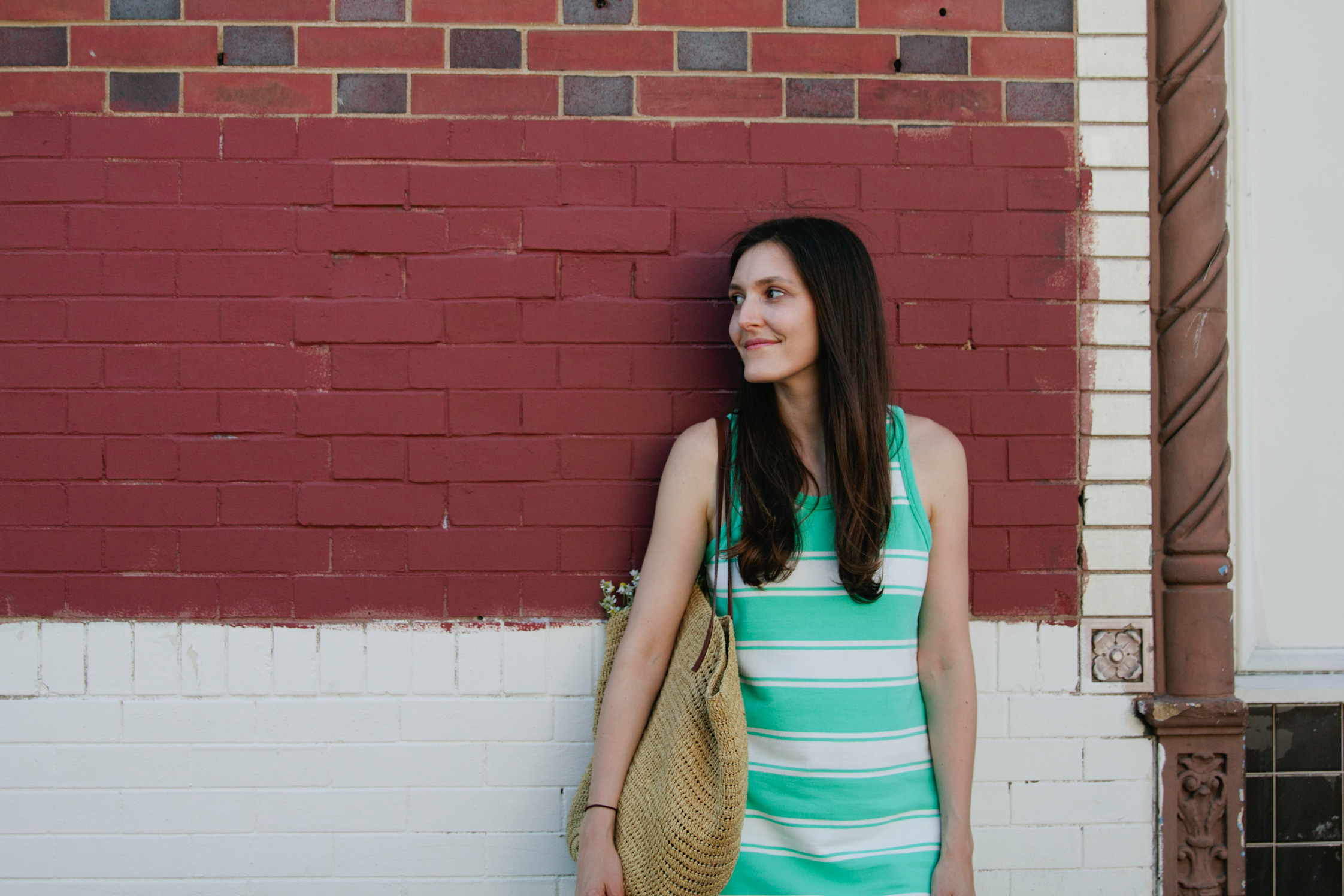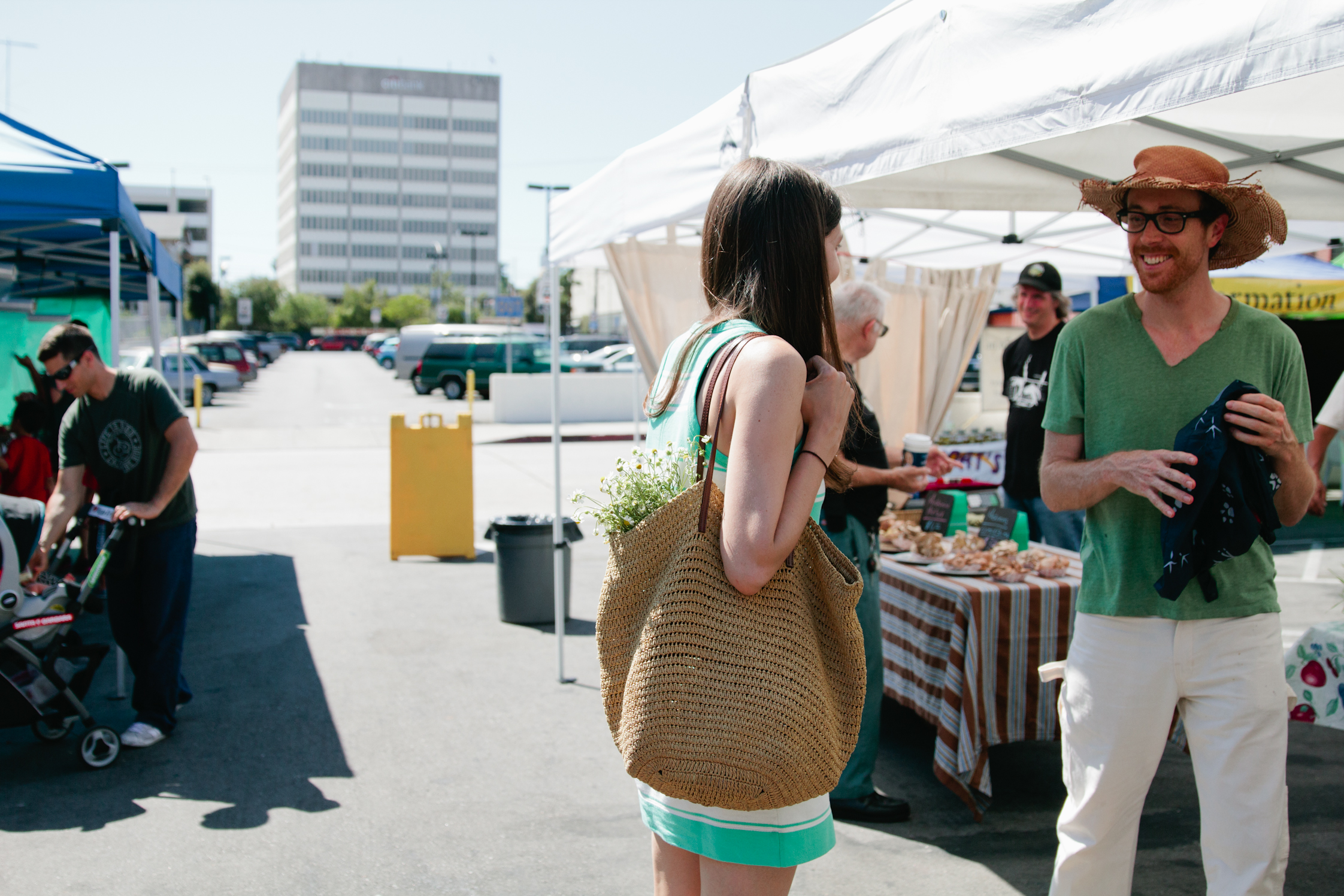 You discovered your love for cooking and desire to teach yoga while living abroad. What led you to become a wellness coach?
I had a lot of health issues until I figured out that I'm not supposed to eat dairy. I became vegan and many of those health issues went away. I started blogging my meals and self-care practices in 2010 and friends and friends of friends would email me for advice about their health concerns. I also experienced being truly comfortable in my body through a dedicated yoga practice and met the first yoga teachers that inspired me to want to teach. Doors kept opening in the direction of wellness so I decided to walk through them. Today my clients are just like me, really busy people who are trying to take care of themselves. I help them learn how to be with themselves and become comfortable in their own skin.
How does your art background influence your wellness practice?
My art was a means to connect with people and express myself. What I do now is an extension of that. Through coaching and teaching I share my experiences to inspire change in my clients and students. I still take photos, but it's mostly food photography. I just bought a digital Olympus SLR and I love it.
What inspires you?
I surround myself with people who work very hard and share my values. My clients inspire me when they email me about the changes they are making. I know how challenging it is to change your lifestyle. I felt very separate and isolated when I was younger and it has been long road to the life I have today. I spent years working on myself, healing my past in order to be able to be of service in my community.
What makes a good meal?
A good meal is prepared with love and attention. I can taste the love and energy. You have to be mindful of what you are cooking because your energy is being transmitted into the food.
Name a few things that are essential to have in your fridge.
I'm addicted to Brassica and Brine's The Four Thieves, which is a raw local sauerkraut I pick it up from the Hollywood Farmers Market. I also love to have South River Miso, kale and fresh coconuts on hand.
How do you adhere to a vegan diet when you are traveling?
I always pack super food powders like spirulina to blend into smoothies. I travel with a portable blender so worst-case scenario, I can always make something to eat.
What kind of music do you listen to while you are cooking and creating recipes?
I listen to a lot of yoga music, basically singing and chanting in Sanskrit while I'm cooking. I also love listening to the radio program "This American Life."
You lived in Portland before settling down in LA. What drew you to LA?
I loved my time in Portland and was ready to move to a bigger city with more sun. A friend invited me to LA for a visit and I knew I would move here. I loved the weather, food and yoga community. It's more affordable and laid back than San Francisco, which is where I always thought I would go after Portland. I enjoy living in Silver Lake. There are a lot of artists living here and I have an eclectic group of friends.
What did you have in mind when creating your living space?
The year and half before I moved to LA, I had lived in seven places in three different countries. I got rid of so much stuff and learned to travel light. Creating a space that is inviting, minimal, and warm was important to me. I like to mix older pieces from flea markets with contemporary pieces to create a lived-in feeling.
I knew I wanted to have a kitchen with great counter space so I could easily access all of my kitchen equipment. Lastly, getting art on the walls was key. I had fun taking artworks to local framers that had been in storage tubes for years. Having work that I love on the walls is such an important part of my living environment.
What are some of your favorite pieces at home?
My grandfather's typewriter is very special to me, as is a painting that was done by my grandmother. A friend sent me some healing crystals from a Southern California mine. One of them is tourmaline and it wards off nightmares. It really works. I recently bought two posters by LA-based artist Eve Fowler featuring the Gertrude Stein quote, "In the morning there is meaning, in the evening there is feeling." I love looking at those everyday.
What items do you regularly buy from the farmers market?
I buy about 85% of my produce from local markets, so pretty much everything. I love buying avocados. The ones in the grocery store have no flavor. I go to the farmers market twice a week because the produce is so much cheaper and tastier than the grocery store. I also eat seasonally. At the moment, stone fruits are in season.
Do you have any advice on how to cook for one?
Buy less and shop more. In Berlin, the fridges are a lot smaller so when I lived there I learned to buy less and go to the market twice a week.
Besides Forage, what are some other healthy restaurants in LA that you love?
I love Café Gratitude. It's vegan, organic and very consistent. I also love Inaka.
What is Portland's food scene like?
Portland has the best food. People are really into local and organic produce and they are very open about people with special diets. Chefs are really creative and the restaurants are beautifully designed. I find that many healthy restaurants are lacking in design. When I'm in Portland, I make sure to eat at Departure. Chef Gregory Gourdet is an amazing chef. He's not just in the kitchen, he's always foraging out in Oregon.
What is your idea of happiness?
Having a very quiet mind and being useful in my community.
Ashley, thank you for your time and for welcoming us into your home. Your positivity and healthy living is inspirational. Visit Ashley's website here. We look forward to sharing Ashley's recipes on on FvF in the future.
Photography: Jessica Comingore
Interview & Text: Stephanie Corral