Nele Heinevetter, Stefanie Gerke and Katharina Beckmann founded Niche Berlin as students back in 2009 and have been providing tours through Berlin's art and architecture scene ever since.
Their expeditions are designed not only to shed new light on established sites, but to introduce participants to places they've never been. In that spirit, Niche put together a tour through Berlin's district Charlottenburg for Freunde von Freunden–complete with both established galleries and new project spaces.
Long considered "nice but dusty," the area around Kurfürstendamm is experiencing something of a renaissance. When C/O Berlin, the city's leading exhibition venue for photography, announced its 2013 move from Oranienburger Straße to Bahnhof Zoo with the poster "Bye, bye Mitte," many saw the relocation as a sign of things to come. "I like the vibe in the west because everything's so pleasantly relaxed," explains Nele Heinevetter from Niche before we set out. "There's an established infrastructure – specialty shops like ironware store C. Adolph exist side by side with galleries."
Limited Edition
The area around Spichernstraße has a long history of attracting the city's artists and intellectuals. Back in the early 20th century, Erich Kästner wrote children's books here, and Vladimir Nabokov took breakfast at the Prager Diele, a café that's long since given way to hotels. In 1964, René Block, barely 22 years old, chose the neighborhood for his first gallery, where he exhibited as yet unknown artists like Joseph Beuys, Nam June Paik and Gerhard Richter. Two years later, he founded Edition Block, a space for prints and multiples. After stopovers in Kassel, New York and Stuttgart, he returned to the neighborhood last year. Alongside new productions by young artists, he now shows works by renowned names like KP Brehmer, who he exhibited back in his first gallery show. "The mix of established and contemporary art also serves to update the meaning of the medium," explains Heinevetter looking over the list of works, "editions allows artists to reach a broad audience. Some pieces can be taken home for just 75 Euros."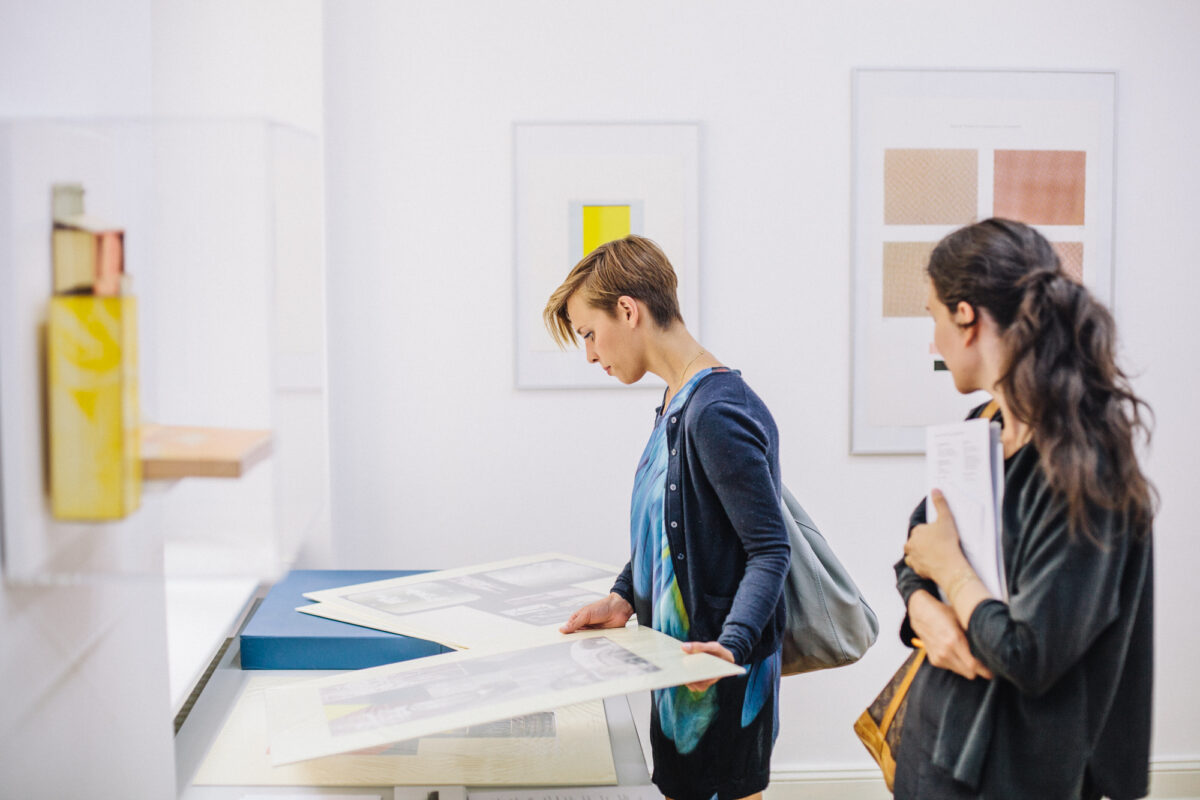 Crossover
We leave behind corner pubs with names like Berlin Bier­ Akademie and head towards an old '60s strip mall where the Mathew Gallery set up shop in 2011. The art space is run by Peter Kersten and David Liesk from Dial Records and specializes in young art with a focus on "Media." After openings, people usually gather a few streets over for a glass of wine at Restaurant Manzini. The later it gets, the more likely the evening will end at Harlekin, a delightful bar with plush décor. How come we don't run into the gallerists on Schaperstraße today? Heinevetter knows why, because "Mathew exhibits alternate between New York and Berlin."
Future Vintage
Behind the Literaturhaus garden, where collectors in tweed suits and girls with A.P.C. shopping bags enjoy their coffee, we turn on to Ku'damm and let our eyes take in the Belle Époque facades. Modern landmarks like the Zoofenster building and Bikini Berlin loom above us – typical for City West, as the area is often called in realtor jargon. But leave behind the big shopping street, and those same buildings suddenly seem remarkably far away. On Keithstraße, surrounded by antique dealers, time seems to move at a slower pace. Looks, of course, can be deceiving. "Things are starting to happen here," remarks Annika Goretzki, Director of the Future Gallery. "These days, people are coming to this neighborhood specifically looking for what we show." It all started in the Kreuzberg living room of owner Michael Ruiz and his former partner, Anne Betting. Since opening, the gallery has focused on what feuilletons somewhat perplexedly group together as "Post­Internet" art. Take Constant Dullaart, the Dutch artist the gallery will represent this fall at abc – art berlin contemporary, whose work engages with virtual realities. "We're presenting his 'Jennifer in Paradise series,' Goretzki reveals, "which focusses on the first picture ever edited in Photoshop."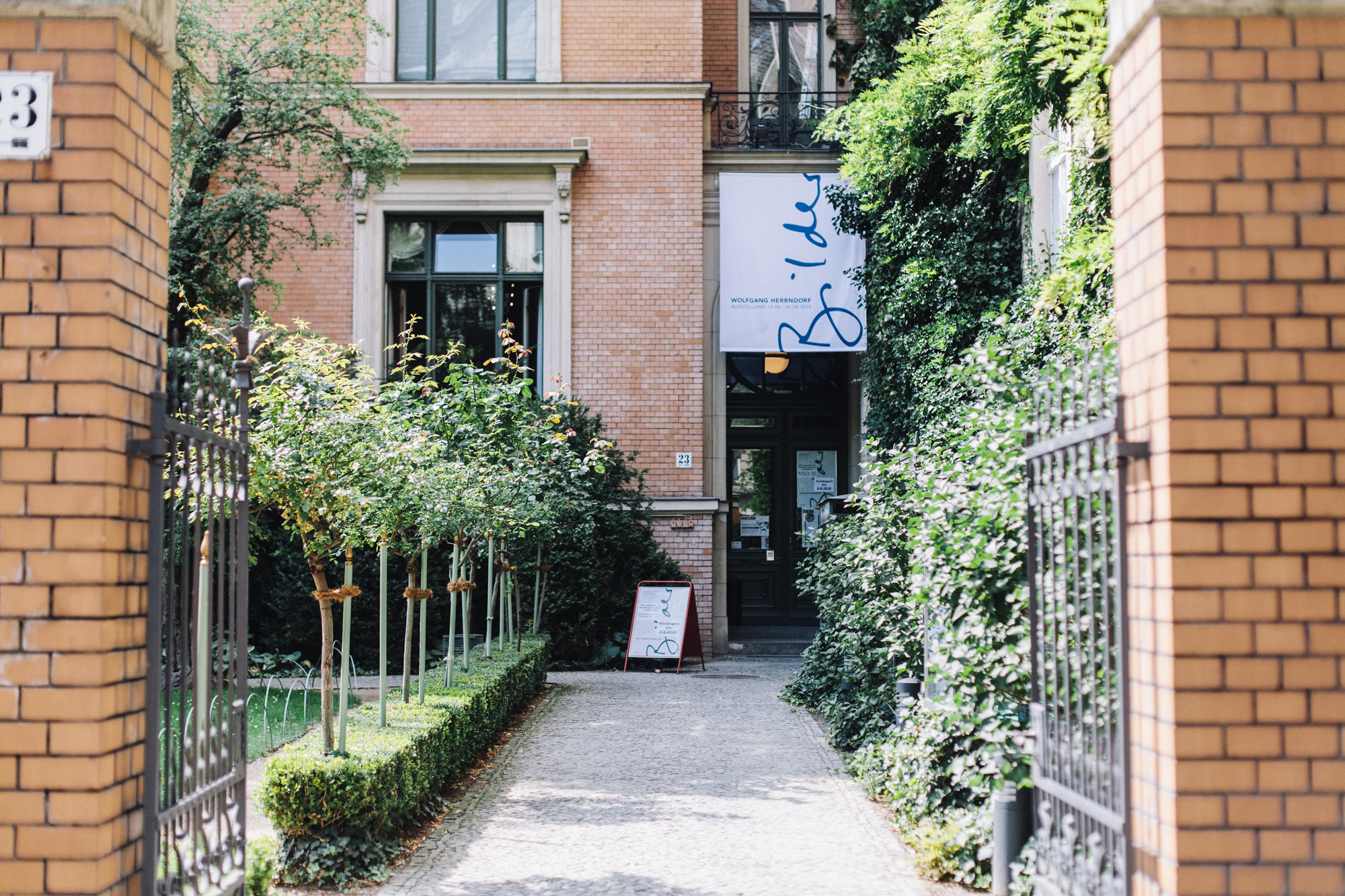 Room for Projects
A few doors down, we ring at Dominic Eichler and Michel Ziegler's place, Silberkuppe. Founded in 2008 as a project space, it operates these days as a commercial gallery. The focus is curatorial practice and the discovery and development of artists; conceptual works by Thomas Locher hang from the walls – some of them dating to the eighties, though they seem more relevant than ever today. The duo landed in its current Keithstraße location after several years at Schlesisches Tor. "We were on our way to the lake, took a shortcut and discovered the space," remembers Eichler. "In this neighborhood, everything gets done without a big fuss," adds Ziegler. "And yet you still get the sense the crowd's at least as extravagant as in Kreuzberg. What now ranks as posturing there is still part of a different world here."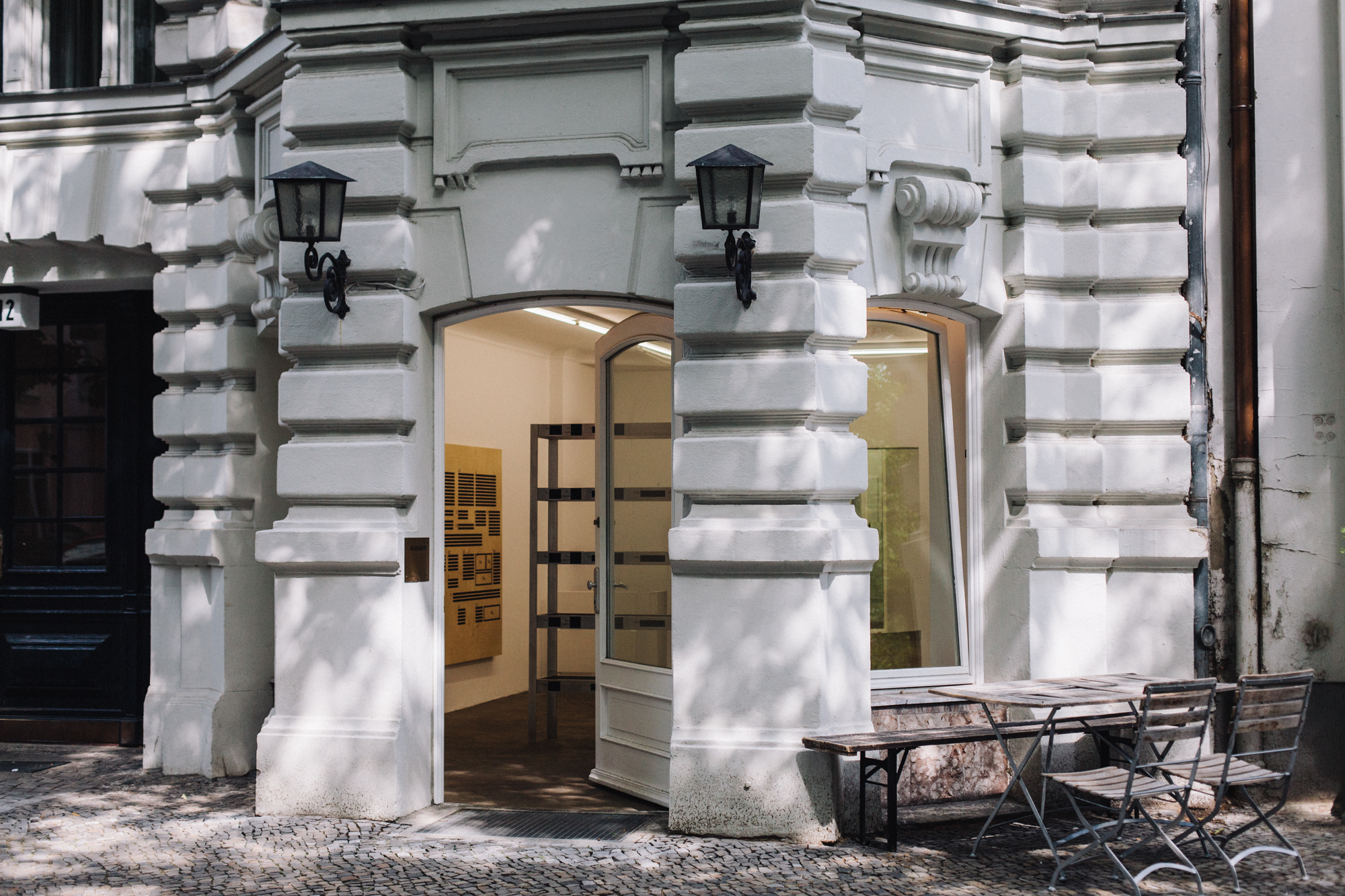 Curated By
Curation is also at the heart of Insitu, where Gilles Neiens, Marie Graftieaux, Nora Mayr and Lauren Reid are trying to take the term back from BuzzFeed and concept stores and return it to its source. Experimentation is the order of the day at their project space near Potsdamer Straße, which we reach in ten minutes by foot. Director Lauren Reid, who also coordinates the Project Space Festival Berlin, is convinced that Berlin's independent art scene can exist so freely in part because networking is in the city's DNA.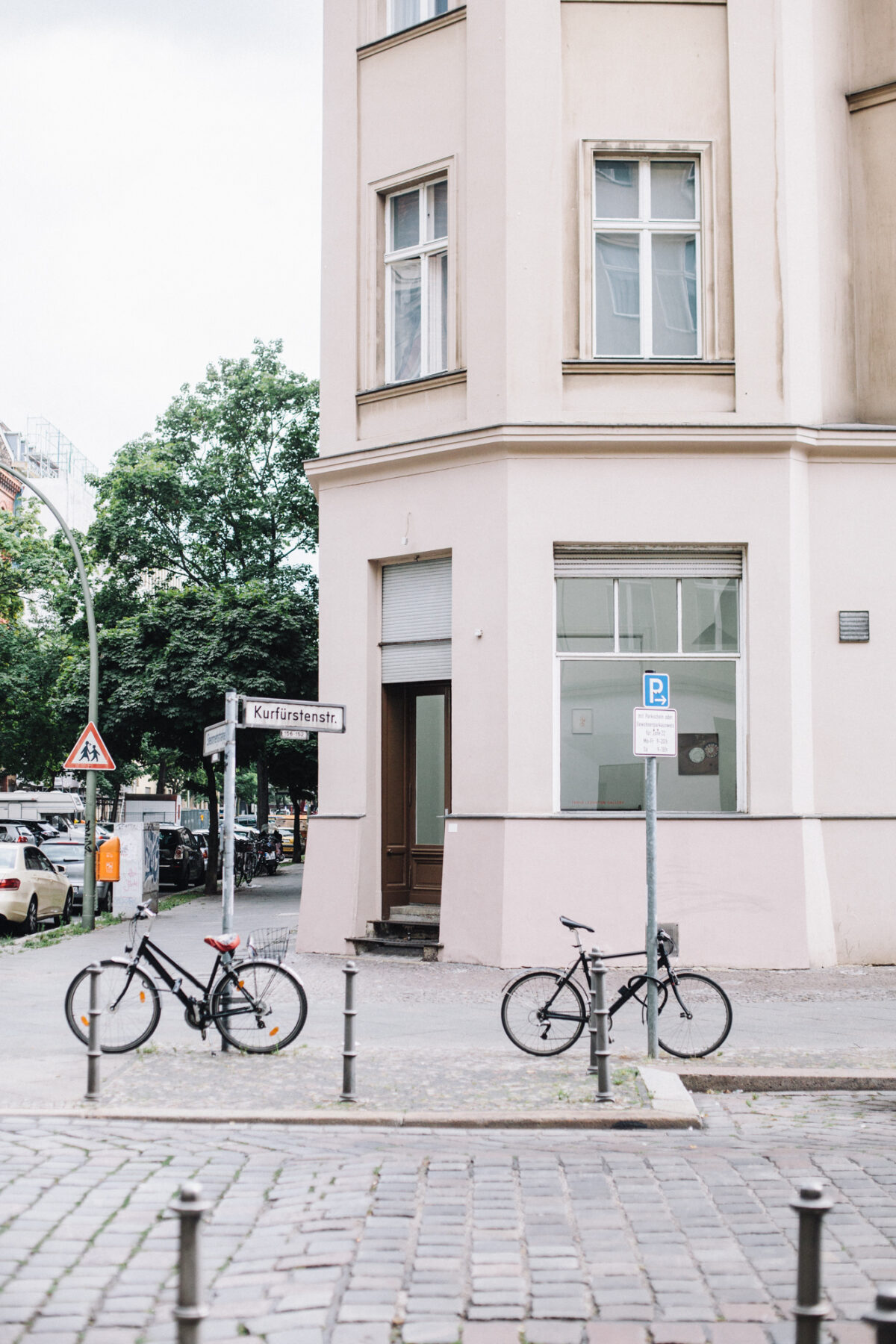 Friends in High Spaces
Indeed, giving artist friends a platform was what prompted Claudia Rech and Verena Gillmeier to open Galerie Gillmeier Rech in 2013. The gallery is housed in a former slot machine repair shop turned flower store not far from Gleisdreieck Park. "We chose the location consciously," says Rech. "The proximity to other galleries whose work we respect – places like Supportico Lopez,Guido W. Baudach and Tanya Leighton– was important to us." The two met while working on a project – Rech as curator, Gillmeier as artist. Their sense for creation and communication is one of the reasons their openings are among the city's best attended.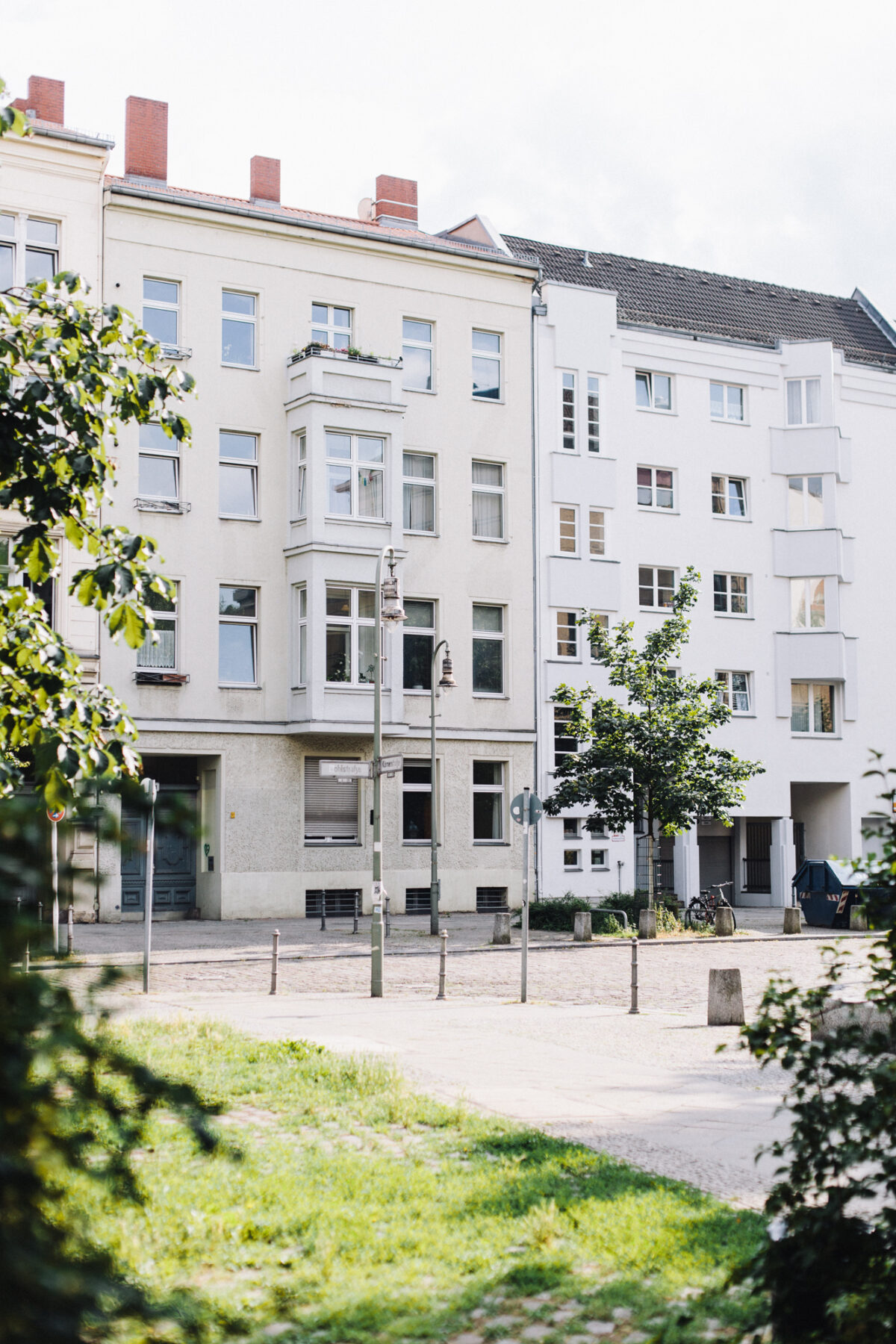 Final Destination
"We really should wrap this up with a beer," says Heinevetter as we leave the gallery. The Kumpelnest, a West Berlin drinking institution, isn't open yet, so we turn onto Potsdamerstraße, where our tour ends under the awning of Joseph Roth Diele. In 1933, the writer for whom the establishment is named noted that "Berlin is a young, unhappy, future­driven city." At least as far as the first and last points are concerned, not much has changed.
Thank you, Nele, Stefanie and Katharina, for taking us along with you on this wonderful tour. Find out more about Niche Tours Berlin here.
This portrait is part of Companion Magazine, a project developed by FvF for 25hours Hotels. Read more about the current issue in the FvF Journal.
Text:Laura Storfner
Photography:Robbie Lawrence