Vicky Grout is a couple of minutes late when we meet near Shoreditch High Street—she has been developing some new film, she says, and has been battling with her new camera's twitchy focus settings.
The explanation and our following conversation is punctuated by sudden, excited finger-points out of the window at passers-by and meaningful East London spots (a member of a feminist music collective she knows here, a memorable after party location there). In the grand scheme of things we're a stone's throw from Bow E3, one of the most iconic London postcodes in grime history. Vicky though—a photographer in the vein of scene legends Ewen Spencer and Simon Wheatley, but with a style that is distinctly her own—is all about grime's thrilling, ascendant present. Over the course of our conversation, we delve into just what it is that drew Vicky to grime, and how she's become such a prominent member of the scene without once picking up a mic or sequencing a drum track.
What makes a music scene an actual scene? Front and center—of course, always—are the artists themselves, thrown together through the culture. A desire to forge a new path that is equal parts rejection and evolution. The ethos, the city, the clothes, the images: all of these things that exist around the music itself though are more than just influences. They're a living, breathing, bustling, hustling ecosystem that help give the music a life and legacy beyond MP3s.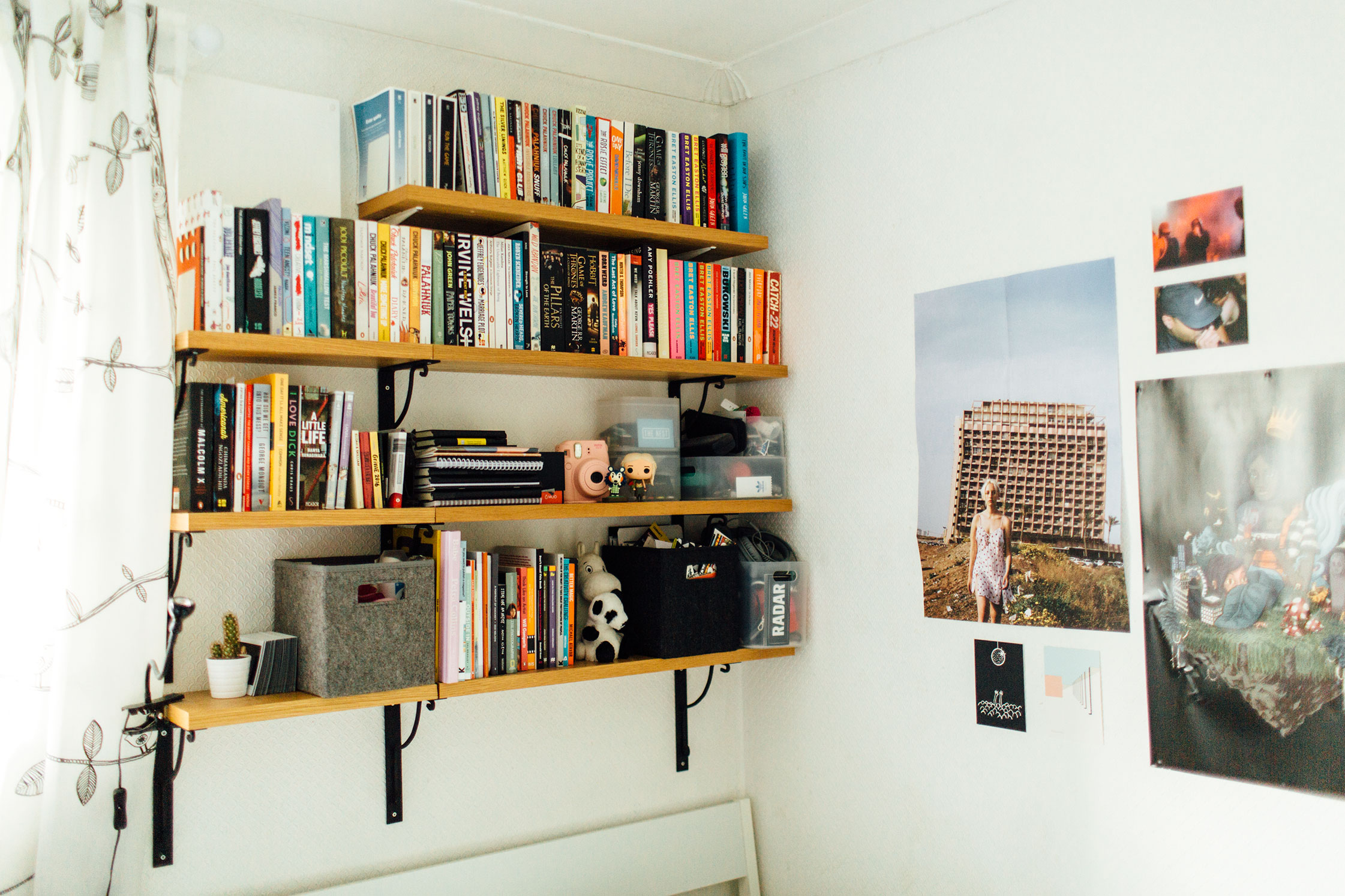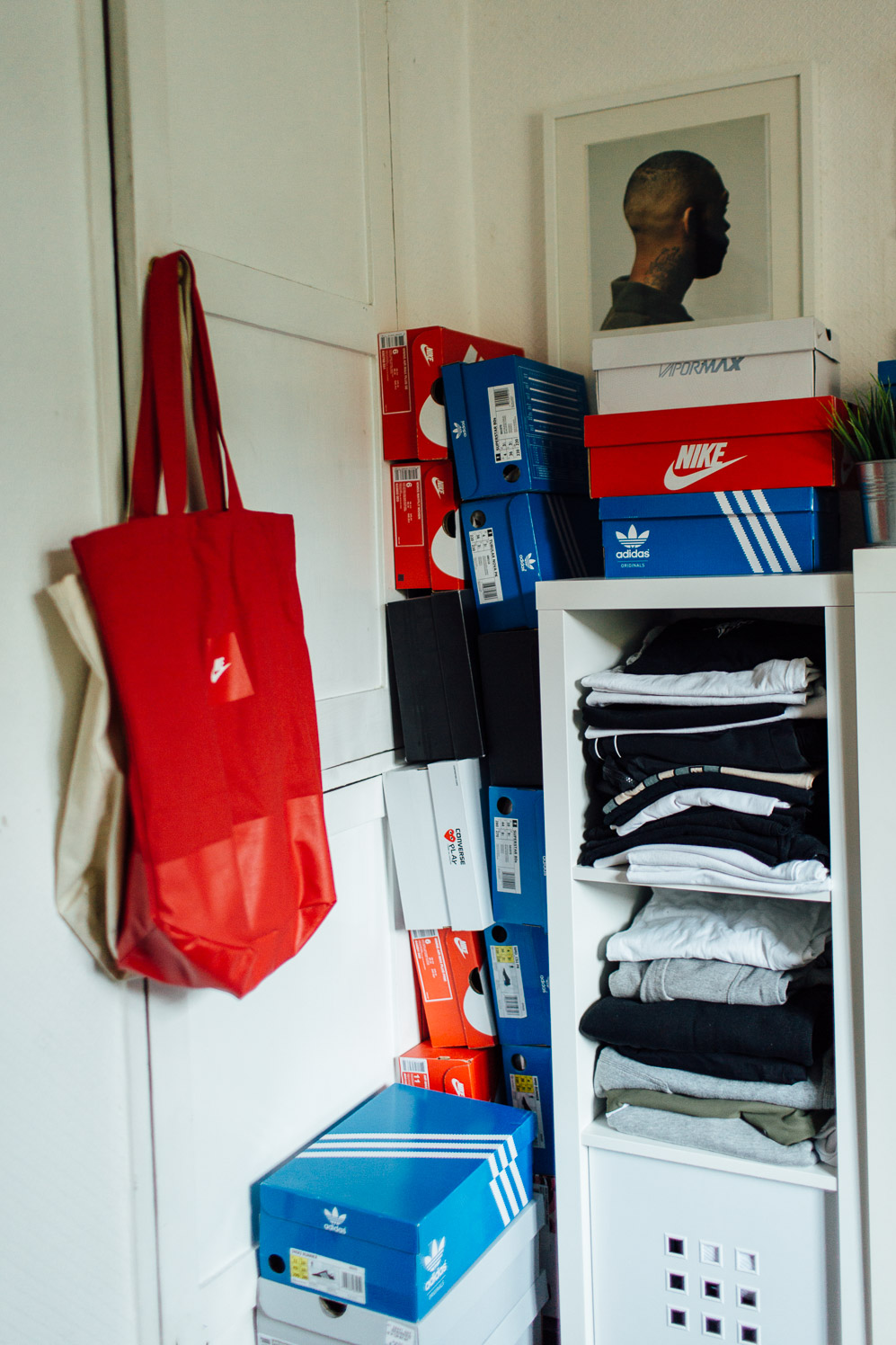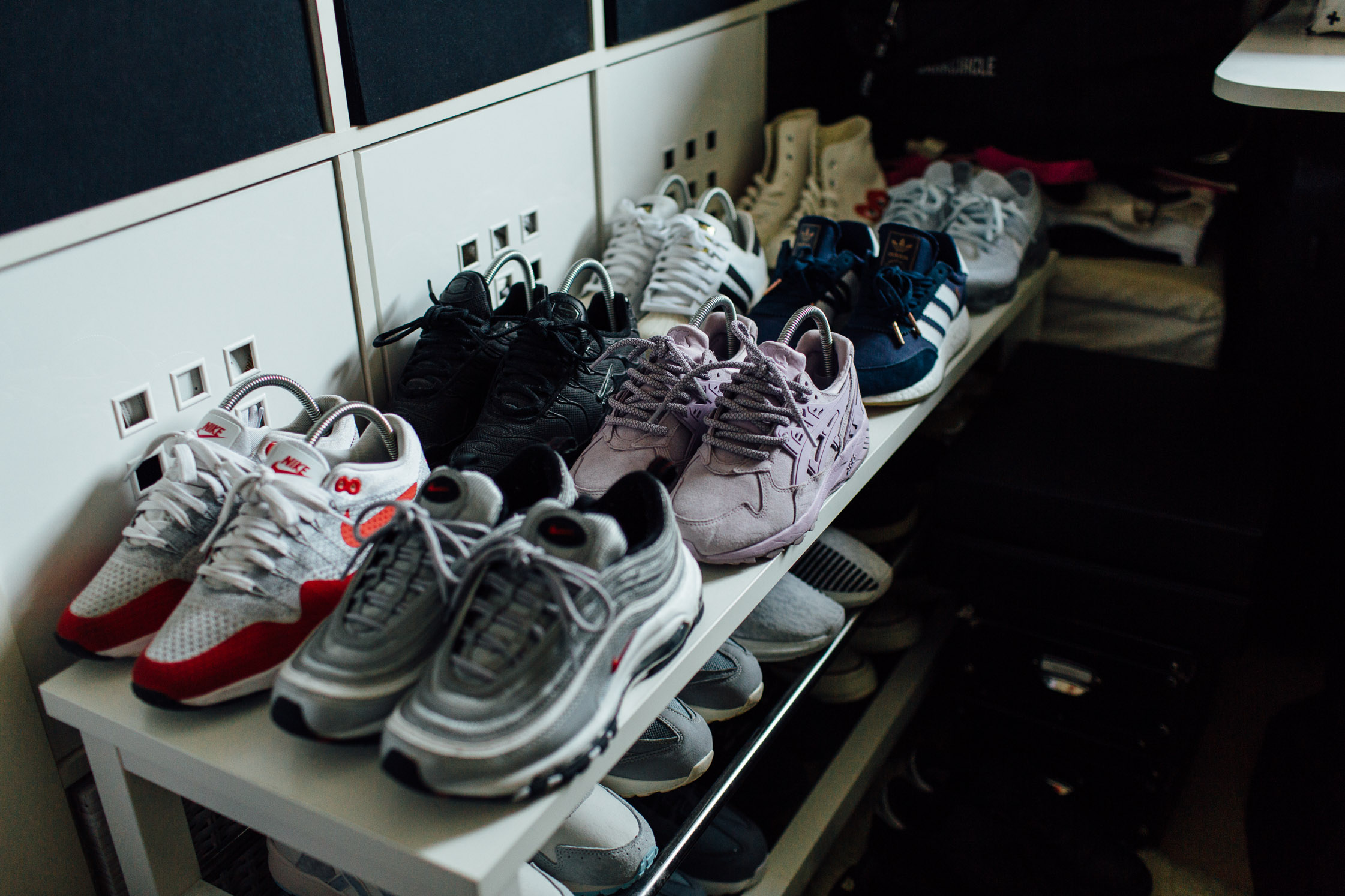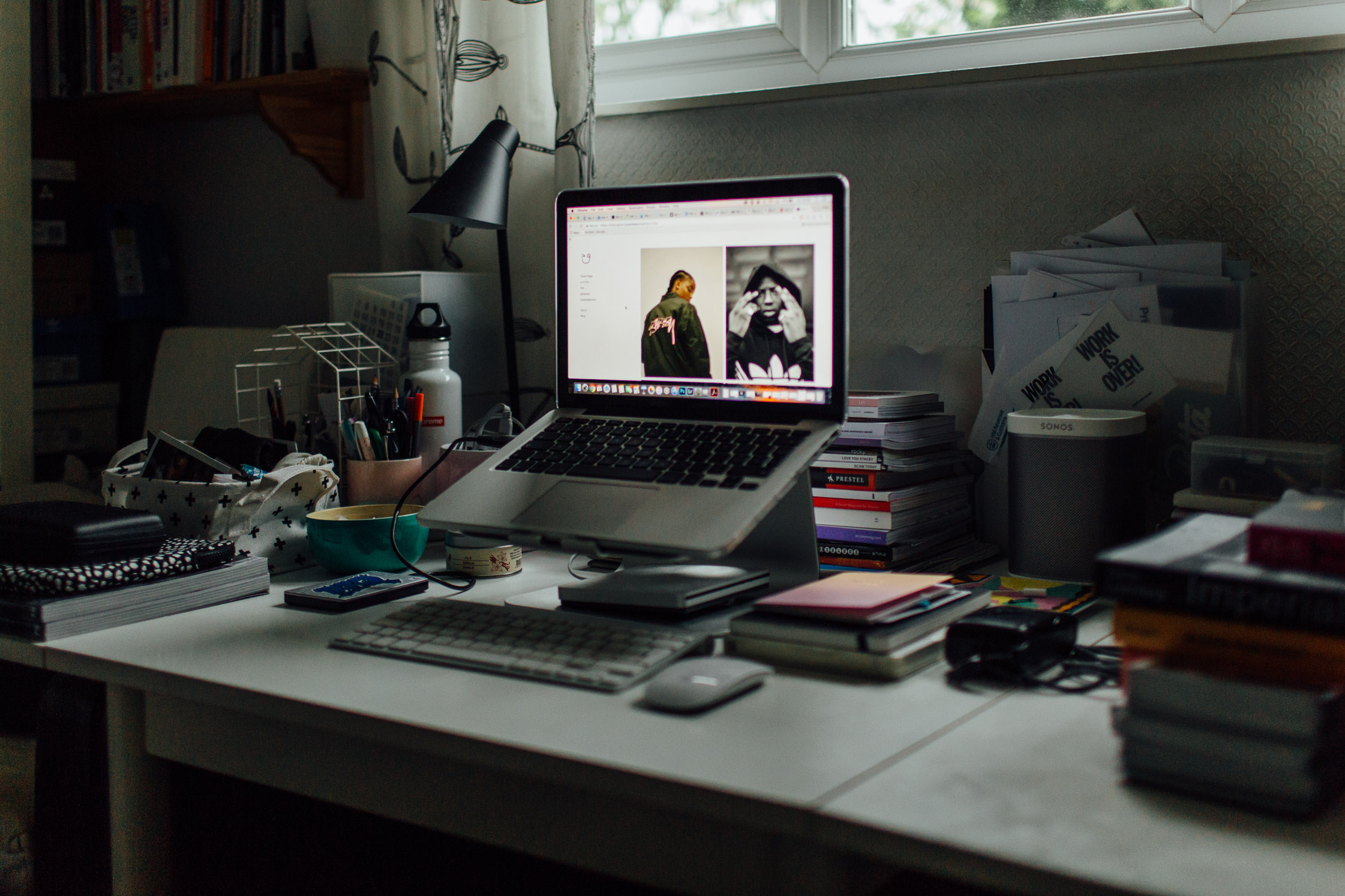 "Hate photos. Love Vicky Grout." – Skepta
The grime scene, with its slow-burn, tumultuous journey towards its current peaks, embodies this entirely. There are obvious markers. To start with, it's impossible to separate grime from the rave, its natural habitat. But it's also just as much about kids listening to mutated polyphonic ringtones on the back of a bus. About warping PlayStation One games into bedroom-made breakout hits (or if not, as Dizzee Rascal has since admitted, then at least making such a thrilling possibility seem genuinely plausible for kids around the capital). It's about Skepta, the most visible figure in the scene, recently collaborating with a clothing brand on a community center project for local kids in Tottenham rather than the usual capsule collection aimed at trust-fund hypebeasts. It's about a very specific energy, and aesthetic, and conviction, and a hustle—and a thousand other things forged in the socio-economic environment of post-millennium London. Regrettably they're the things that can fuel dog-whistle racism in the tabloids and patronising, late-to-the-party sycophancy in the broadsheets. Wonderfully, they're the things that make grime so vibrant, incomparable, and utterly essential to U.K. popular culture in the 21st century.
And standing poised in the middle of the maelstrom are people like Vicky Grout. Analog camera in hand: on the set, in the streets, in the pit, in the rave. "Hate photos. Love Vicky Grout," said Skepta in an Instagram post recently, which sums up pretty succinctly the way that grime has come to trust Vicky in the face of a media that at times seems hell bent on tearing them down. Praise like that from beloved musicians—and Vicky truly does, in the most matter of fact way, love, live and breathe grime—would probably be enough to set most heads spinning, let alone that of a self-taught, 20-year-old who was working in a sneaker shop until relatively recently. Any questions about this—her age, her speedy ascent—are met though with a wry grin and shrug of the shoulders. 20 years old she may be, but that's more than old enough to be jaded by the same old questions.
"Yeah, I dunno," she says. "I obviously wasn't around for the first wave of grime or whatever—I was in about Year Three at school [age 7-8] when [Dizzee Rascal's debut LP] Boy In Da Corner came out! But I'm shooting grime not cos grime's popping now, it's because these are the raves I'm going to. I started going to raves when I was seventeen, and I was just taking a camera along, you know? I took photos of the night, my friends, the artists." She's speaking in the past tense, but it's obvious how much that context still means to her and her work. The weariness at the question is replaced by flickers of delight at specific memories, old and fresh.
Step into the rave
Vicky shares her favorite beats
"Actually, I think it was around the time of the Brit Awards and I remember my dad running upstairs and saying, 'Stormzy's been nominated for a Brit Award! Is he your friend?'"
That should resonate with anyone who's ever been young and fallen in love with music over the course of their adolescence. Clubs, raves, shows all become a means for honing that love, in a way that is social, personal and escapist all at once. Plus, of course, there are the pure logistics involved of still living with your parents in the family home you grew up in, which Vicky still does. "Yeah, I mean I got these new speakers but it's not like I'm gonna be partying at home now," says Vicky. "I think the little old ninety year old lady who lives next door might not be too pleased about that!" Still, even that environment lends itself to a certain romanticism: "Oh yeah I mean of course, I might have mates back after we've been out, but this would be like five or six in the morning with my parents sleeping. Just trying to be quiet, with music on quietly in the background."
Now though, as a freelance photographer, much of Vicky's time is spent working at home—editing images, the eternal carousel of receiving and replying to emails—what does she listen to in those times? Vicky laughs, "I can't listen to music, I get distracted too easily. I remember being at school and sometimes we were allowed to put headphones in while we worked. I'd be sitting there typing out the lyrics to whatever I was listening to!" She pauses for a moment. "Actually when I'm editing I can manage it. I tend to listen to a lot of [mixes from online culture platform] Soulection. There's one mix on there that Joe Kay did a couple of months ago and I realized it's pretty much the only thing I can work to, it's really therapeutic." What does therapeutic mean for someone normally pitched in front of 140bpm-blaring sound systems? "Two hours of old-school Detroit house," she says.
Vicky lives with her Polish mother and British father in Kingston, South London, which she has done since she was three years old. "They get it, in the sense that they're supportive, yeah" says Vicky. "They always ask what I'm doing, who I'm shooting…Even though if I told them they wouldn't know who any of those people are. Actually, I think it was around the time of the Brit Awards and I remember my dad running upstairs and saying, 'Stormzy's been nominated for a Brit Award! Is he your friend?'"
That obvious ease with which Vicky moves through the grime scene: you can see perhaps why so many people ask Vicky about what it's 'like' being a woman in those situations (without perhaps realising the implicit racism when they add – explicitly or not – the prefix of 'white'). It jars with a certain negative image of the grime scene, of black working class culture, that some parts of the media seem intent on clinging to. "[The media] just create this false idea that black people are scary and intimidating and savage," says Vicky. "My mum mentioned it once—said she read somewhere that grime's dangerous. I just explained to her that this is something the media tries to convey, it's just a way of suppressing the black community and stopping it growing."
"If it's a portrait I want to find whatever emotion I can, usually when I've managed to catch them off-guard…"
Vicky is thoughtful about these subjects not through academic detachment but through simple, real-life immersion, and it would be easy to disappear down a rabbit-hole in our conversation about just how wilful media misrepresentations are. Yes, there is braggadocio and hype and violent storytelling born of concrete council estates, but even a surface-level engagement with the genre reveals that more often than not it's tempered with such a distinct sense of inventiveness, warmth, self-awareness and self-deprecation: D Double E coming through not in a Maserati but in 'a beat-up Honda'; JME approaching his Rubik's Cube videos with the same intensity as he does his freestyles; Wiley's madcap lyrical odes to everything from apple crumble and custard to lamb curry and roti.
Vicky's images somehow manage to capture all of the elements that make grime what it is, that make grime human—perhaps it's related to the symmetry that exists between the D.I.Y., have-a-go-hero qualities of grime itself and the way Vicky's own analog self-expression came in to being. "I only really got into photography when I found my parents old point and shoot film camera. I'd just shoot on film because I didn't really know how they worked, I just liked taking pictures of things, the raves I was going to, the things that interested me. I think you can tell that I shoot the music I listen to." At this point, any discussion of craft is swept away by the pure joy of capturing that special moment. "If I'm shooting an MC at a rave then I'll know I've only got the shot if you can see in their face that they're shelling. If it's a portrait I want to find whatever emotion I can, usually when I've managed to catch them off-guard…"
Those off-guard moments, that evangelical shelling, the ever-present, complex character of London itself, it's all there in the grain of her film. It's there in her uploads to Instagram also, and magically it remains in the increasing amount of commercial work she shoots, predominantly for the streetwear brands that all play a part in the wider (sub)culture. It's there as well in Vicky herself of course. An energetic bomb of straight blonde hair and bright white sportswear, leaping around the conversation but always coming back to those special musical moments that her work wouldn't exist without. "That Hyperdub night at Fabric just after DJ Rashad died… Butterz at Fabric, June 2014 I think, when Skepta played… Royal-T at Fire, playing 'I Know You Want Me,' that just made me go mad!" There's an irrepressible enthusiasm and you know that wherever grime, London street culture—however you want to define the world that Vicky has immersed herself in—heads, Vicky will be there for a good while yet. Getting to grips with the new focus settings on her latest camera, hosting the follow-up to her 2016 solo exhibition… But mainly, there she'll be, in the rave.
At intimate look at London's grime scene
A selection of Vicky's photography
For years we have glimpsed into the work and home lives of creatives worldwide. With each visit we have discovered something new, but what we've found everywhere is music. The collaboration with our friends at Sonos is special, together we have asked the people around us what the role of music plays in their life—what tunes they grew up with, and what their favorites are now.
With advances in technology, the way that we listen to music changes. Independent of personal taste, Sonos is the home sound system. Learn more here.