An ardent supporter of Auckland's creative scene and happenings, The Periodic Journal seeks to celebrate the quiet creators who are pursuing what they love.
Created by writer and editor Yasmine Ganley, graphic designer Natasha Mead, and photographer Greta van der Star, the free publication perpetuates the romance associated with print while encouraging a peaceful co-existence with the digital cosmos. Locality is the nexus that connects all of The Periodic's topics and protagonists, as the trio promulgates Auckland as a city with a go-getter attitude and a large number of innovative denizens. More than anything, The Periodic Journal encapsulates an atmosphere congenial to interesting discussions around seasonality and self-led endeavors.
We wired over questions and had the three founders chat about their venture into publishing. Armed with a bottle of red wine, they sat down at Auckland's Coco's Cantina for a back and forth.
"The constants were to be seasonal, local, creative, and focusing on those who weren't always in the media."
Tell me about The Periodic Journal. How did it come about and what was the motivation behind it?

We're all print nerds. We had a conversation about wanting to create something tangible. We were excited about Auckland at the time, its creative confidence and independence, people putting themselves on the line to pursue what they love and create their own businesses, and we wanted to celebrate that. After numerous conversations we realized we all had the same goal to create something in print and our three skills combined gave each other permission to do that. We also recognized each other's skills and potential, some of which we'd never exercised before.

Right from the beginning we wanted the journal to be available to everyone, so making it a free publication was really important to us. Also placing the journal in public, cafés or retail spaces outside of the usual stomping ground for people to seek out and find, and, hopefully, by default find something new about their own city.

And now, tell us about each other.

Greta & Natasha: Yasmine is very grounding, idea-driven, lives in the trees, brings energy and creates an interconnected world. She's the connector.

Natasha & Yasmine: Greta is gentle with intention, considerate, thoughtful. She creates an ease and human connection on set. Her heart is always in the right place. She is not afraid to question anything.

Greta & Yasmine: Natasha is an absolute purist, slightly obsessive in the best way, which keeps us all in line! She has fantastic foresight and balance. Natasha cares about the details, is a design mastermind, a great hand model and a great ranter

The three of you work creatively on other projects aside from The Periodic Journal. Would you say the journal is an outlet for your personal tastes, which can be sometimes limited professionally?

It was a love project, it was never a marketing scheme on our part. We did it purely for ourselves, to create something together, a personal challenge, perhaps, and a chance to pull through on some ideas we'd talked about. And as a result we were recognized as a team and were then booked on projects together.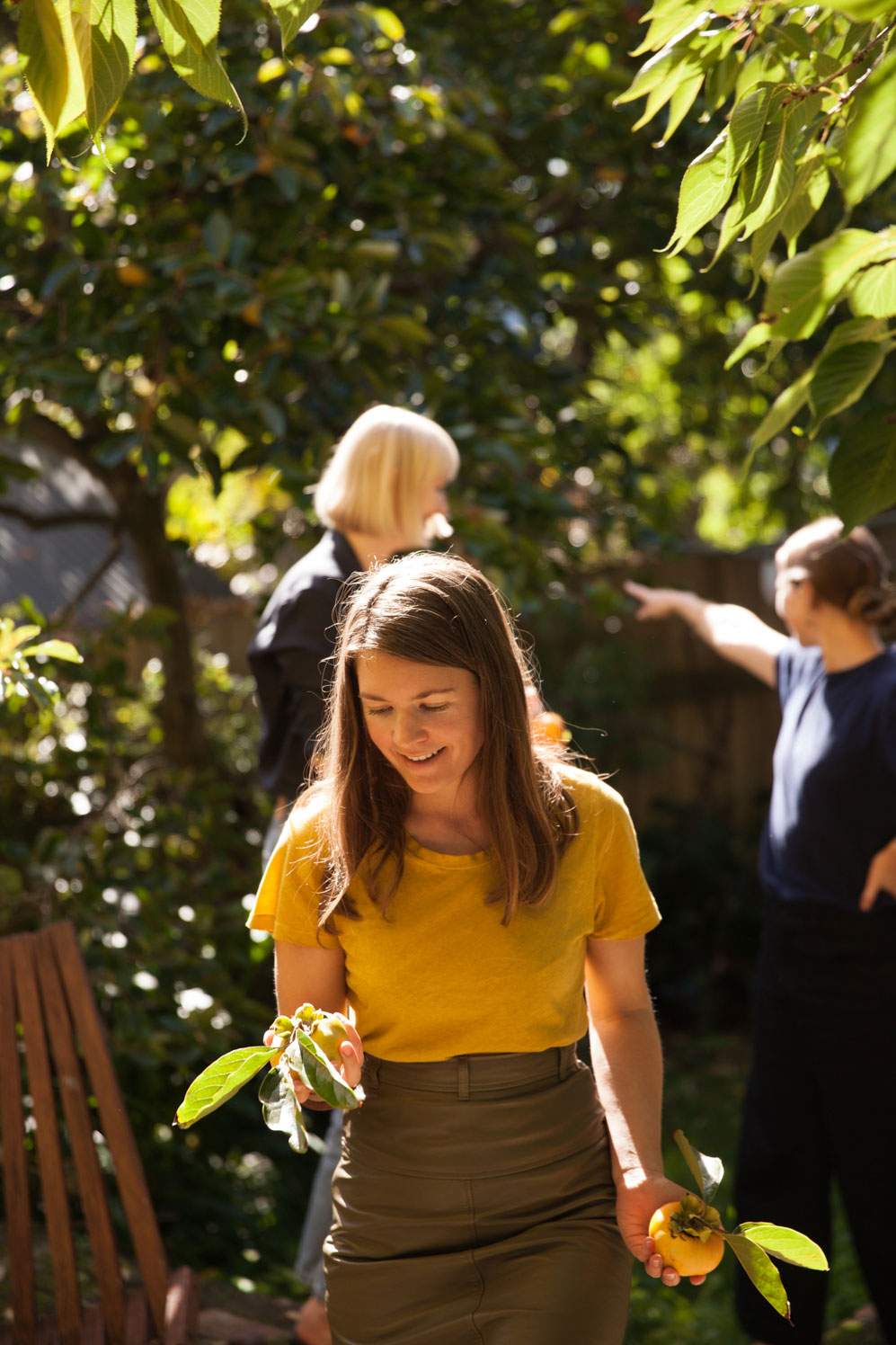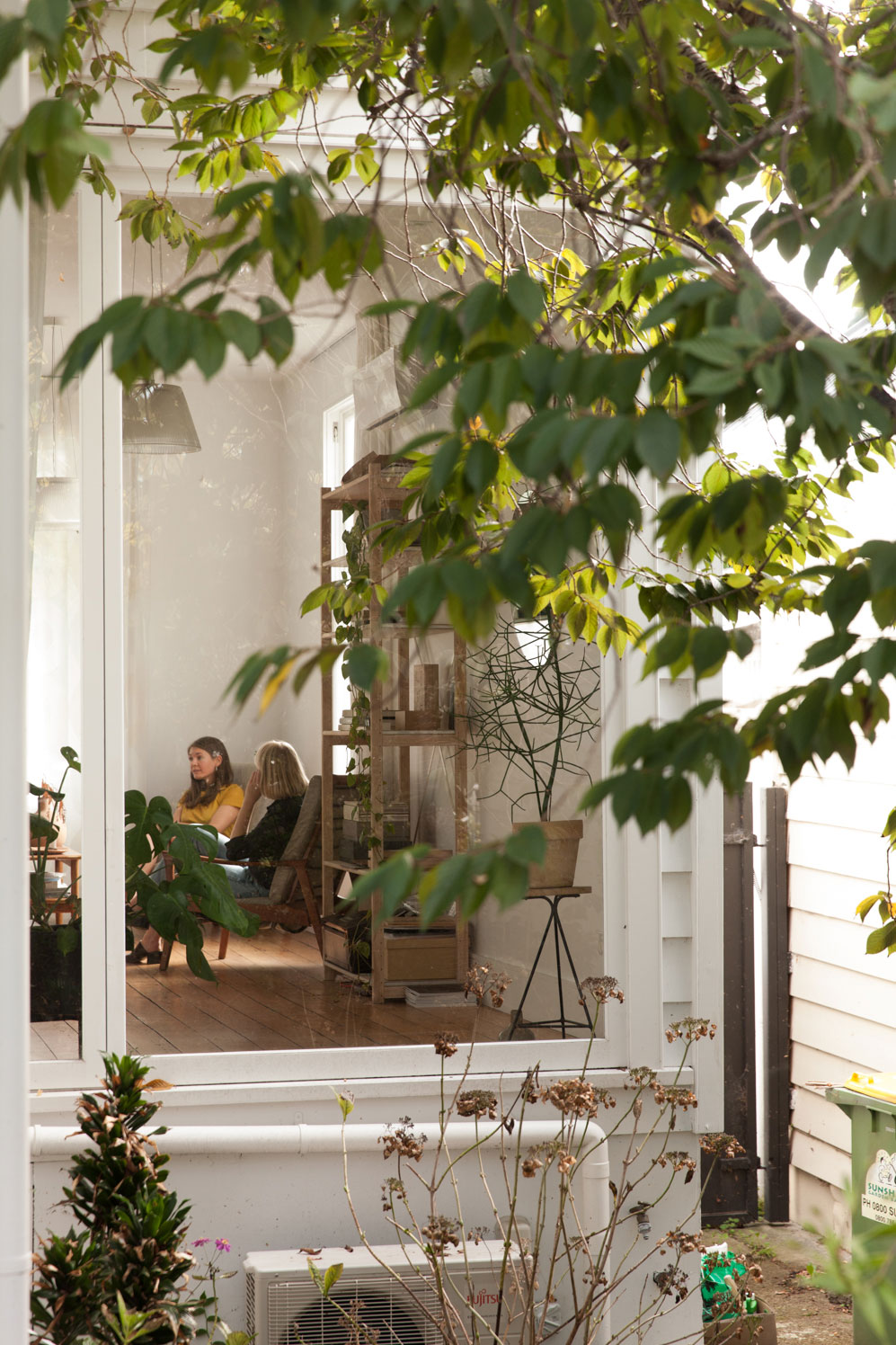 Are there limitations to working and living in Auckland?

There are always going to be limitations in living somewhere remote. We live on an island with 4.5 million people. But considering all of that, the quality of what people are creating here is incredible, but also perspective is necessary. The support from our local community and people here who we truly respect and look up to has been so amazing and definitely encouraged us, pushed us to up our game. We received an email from architect Nat Cheshire saying he read our publication and he really loved it; that was a huge 'high five' moment for us.

What magazines do you currently enjoy reading?

Who or what have been your biggest influencers in life?

We admire the women in our community who are dedicating their time to benefit their community without needing any applause.

Tell me about the artistic direction of The Periodic—does it change thematically with each issue? And if so, what are the constants?

The constants were to be seasonal, local, creative, and focusing on those who weren't always in the media. We wanted to celebrate the people who were just quietly creating their own thing. We were always open to changing or editing or tweaking something along the way to ensure we were always creating something genuine.
"There is a tendency to demonize digital content; digital is about putting out excess and print is about refining."
As independent print publishers, what do you think is most important about print as a medium and keeping it alive in a digitally driven age?

It's the romance in print, everyone who picks it up comments on the smell; print creates a moment of pause. There is room for both to exist. There is a tendency to demonize digital content; digital is about putting out excess and print is about refining. But in reality, we consume both forms fluidly. We made a conscious effort to not exist online purely because we wanted to explore something outside of our day-to-day work.

While the focus is on a seasonal printed magazine, you also have social channels. What's your perspective on how this has evolved in recent years, and do you think it's changed the way we view things aesthetically? Do you feel the pressure to keep up the pace?

There's no point creating noise for the sake of it. So much of social media is trying to stay present in people's minds, but we haven't posted anything for five months. People can make social media out as this bad thing that has taken over people's lives, but it's about balance and it's up to the user. The way that we work through social media platforms, eventually they become commercialized, and you stop engaging, it's like the gentrification of neighborhoods.

The Periodic seems to earnestly celebrate locality. With that in mind, what brands, makers and creatives inspire you in New Zealand?

Penny Sage, Sherie Muijs, Marta Buda, Ophelia Mikkelson, The Midnight Baker, Tessuti, Lonely, Matt Nash, Ryder Jones, Harriet Were, Juliet Lloyd, David Straight, Sans [ceuticals], Meadowlark, Kate Sylvester, Rufus Knight, Nat Cheshire, too many to mention!!
The Periodic's Favorite Spots in Auckland
Can you tell us about your favorite features so far? What was exciting about producing those stories?

Greta: The first issue! I'd been thinking a lot about natural beauty, grey hair, and real women who aren't afraid to be themselves. It was something I'd had on my mind for a while and it was satisfying to bring those women together and see the story come to fruition.

Natasha: It's hard to pull out my favorite because it has always been about the story as a whole. I always really liked the directory, which to me was a really great offering that continued throughout each issue; simple pragmatic ways to make people's lives better.

Yasmine: I enjoyed the process in the actual makings of, the beginnings of an idea and pulling together the right circle of people to make it happen. For each issue we would send ourselves away to remote little baches [holiday cottages] and hash out our plans, come up with stories; I think those moments were my favourite.

Have you ever experienced biases as female creatives?

Of course. Fuck yes. People have a lot of unconscious bias or assumptions.

And is it important for you to have a strong female presence in each issue?

Yes, most of the people we have ended up featuring have been women because it's raining fucking great women in Auckland. We found there wasn't an outlet that was celebrating people doing outstanding things under the radar.

What's the most important thing you've learned so far?

One, if you want to make something, make something. Two, that the city is so multidimensional; once you tap into one person there is this entire creative community behind them. And three, nothing will ever be perfect, but it's still better to put something out there and build on it.
The Periodic Issue Four
Have you always had creative—or entrepreneurial—inclinations?

Natasha: I used to make pixel art and sell it to other community users for forum currency.

Yasmine: I used to sell backyard feijoas to my neighbors.

Greta: My first memory of setting up shop was selling leaf sculptures. They were 20 cents each.

In your opinion, what are the building blocks of a successful magazine?

Make something genuine and tell a good story.

What's next? Any new ideas in development that you can tell us about?

It's been great to see the local communities flourish; we're now looking forward to creating something in a slightly different direction. We've got lots of ideas, which we are currently refining. We're asking ourselves whether there is room for something like The Periodic anymore. It sounds negative, but it's not, we're just taking a moment to figure out how we can adapt to the way in which Auckland has changed over the past few years.
Thank you, Yasmine, Greta, and Natasha, for inviting us to delve into your passion project. Visit The Periodic Journal's website to see what it's all about. See more of our Auckland interviews here.
Text: Andie Cusick
Photography: David Straight