With celebrations canceled, the German photographer captures the smog-free capital by e-scooter.
When photographer Rachel Israela departed for Beijing in January, 2020, she could not have predicted that her month-long trip would culminate in a rush to catch one of the last flights back to Berlin before lockdown became a reality in both countries.
Israela had originally traveled to the Chinese capital to work on a lighting installation at the Zhao Dai nightclub. "It's a really nice electronic music club, I came along with friends who were working on the redesign," she explains, from the confines of her Berlin apartment. "My original plan was to take pictures of the club itself and to document the work, taking snapshots with my Olympus," she adds.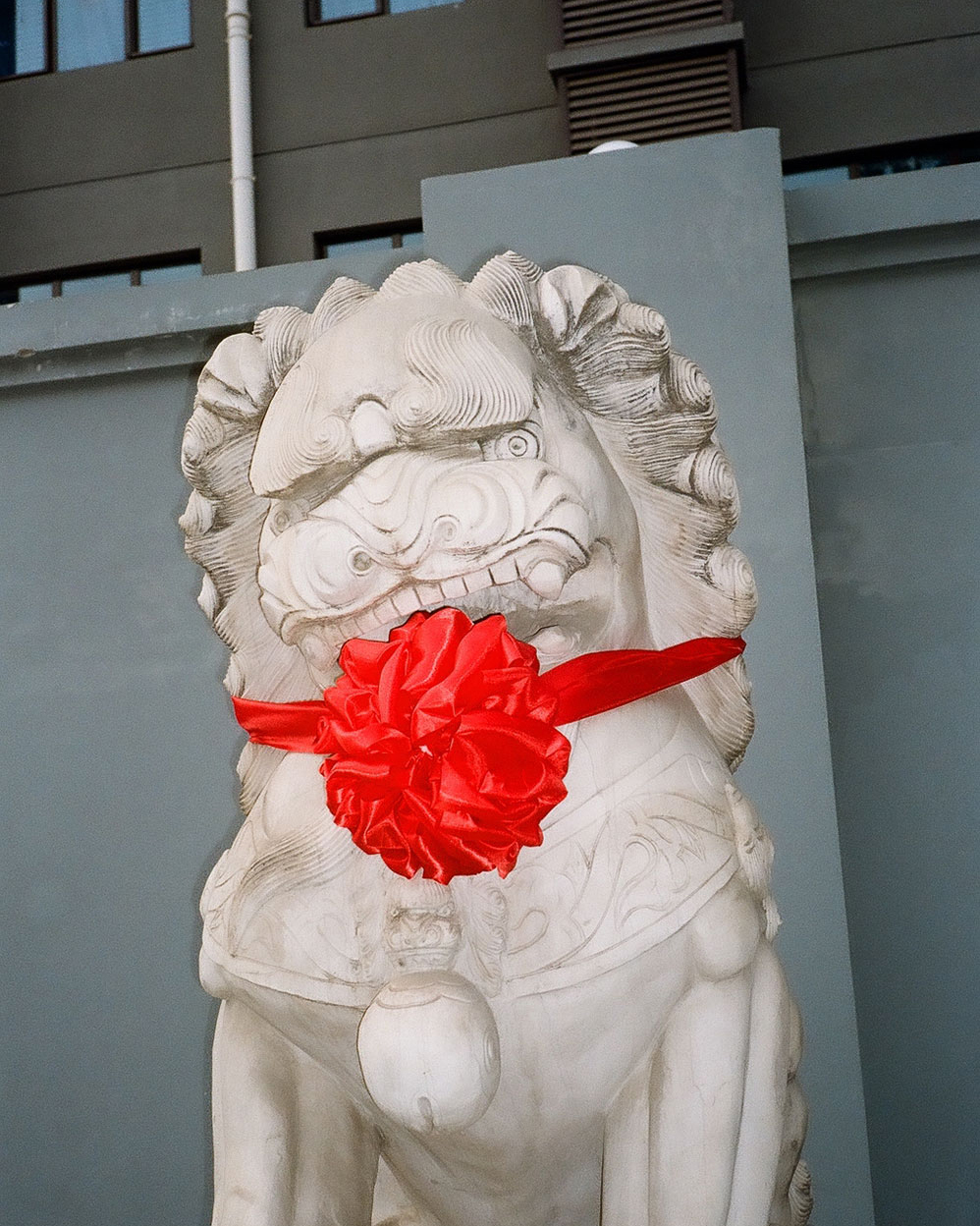 Israela moved to Berlin ten years ago, embarking on an internship at renowned photography agency, Ostkreuz. She then studied photography at Lette-Verein, an established applied arts school in Berlin where she says she gained "a really traditional training—everything from silver printing to developing."
Israela's portfolio is wide-ranging including shoots for clients Adidas, Nike and Closed, to name a few. She has also shot editorials for an ever-expanding roster of magazines from Vogue, GQ and Glamour to Vision Youth China.
With no access to trusted news sources, the rise of Covid-19 was hard for Israela to believe. Witnessing deserted streets in a sprawling city of 21 million people felt surreal, but as the German photographer explains, her arrival coincided with the Lunar New Year, a time when the city empties out. "The city closes down for two weeks during this holiday. Local friends love it because people leave the city to go home to their families," she says, before adding: "but it felt very strange when the news of the pandemic came out, fireworks and celebrations were canceled, and the streets became even quieter still. Most people of my generation, especially creatives, don't really trust the government so we didn't really know what was happening."
Unable to see popular tourist attractions such as the Great Wall or museums, the Hanover-born, Berlin-based photographer decided to capture the more mundane aspects of the city. Traveling around by electronic scooter, Israela describes it as a peaceful time—unaware of the magnitude of the pandemic, it was less panic-inducing and more tranquil. "I was there the year before and the city was incredibly crowded. To see it so empty with blue skies and little-to-no smog felt really nice and magnified just how large the city is."
Israela's journey back to Berlin required multiple temperature checks, including several mid-flight. "We flew back two days before they stopped all aircrafts flying to Europe. I took pictures with my iPhone during those checks and just tried to capture this absurd atmosphere," she says. "I love to go out with my camera and see what I can find to document in a sensitive way. This was a rare and surreal time to do that."
Rachel Israela is a German photographer based in Berlin. For more of her work, see her personal website and Instagram.