Urban areas are now home to more than half of the world's population. To sustain their liveability in the future, experts say we must think outside the box.
The 21st century will be remembered as an urban one: 55 percent of the global population now live in cities. By 2050, the UN projects it'll be three quarters. What will life in those future cities look like? How can we identify the challenges and opportunities that lay ahead? And which steps—big and small—must we take today to ensure prosperity going forward?
It's questions like these that inspired The Sooner Now. Launched by Friends of Friends and MINI Germany in 2016, the joint initiative explores the future of urban living in salon-style conversations. Thus far, The Sooner Now has brought together more than one hundred artists, architects, cultural producers, and policy makers across several German cities. Last year's activities were particularly inspirational as we enlisted experts to share their insights in a new podcast series, on a newly established online magazine, as well as at two events—one held at the FvF Friends Space in Berlin, one at the MINI Pavilion in Munich. From the value of communal housing projects, to the need for circular business practices, to the promise of current mobility trends—find out more about what we learned over the course of 2019.
1. Why is finding access to affordable housing a challenge?
Our cities are getting denser. As the number of people that live in urban centers hit record levels every year, access to affordable housing is becoming non-existent. For many, apartment hunting in the city is a traumatic experience.
For Andreas Ruby, director of the Swiss Museum of Architecture (SAM) in Basel, this anxiety comes as no surprise. "The majority of apartments are designed for small families, which today make up only 25 percent of the population," he explained at The Sooner Now Munich. In contrast, the amount of households in Europe with only one or two people is now a whopping 60 percent. "We need to plan cities differently than we did during the aftermath of World War II," said Ruby. He uses cluster flats—shared apartments that combine private and communal areas and are ideal for singles and small households—as an example of how we can use space more effectively. Better yet are larger-scale housing projects like Zurich's Kalkbreite and Vienna's Sargfabrik that take communal needs into account. With 265 residents, Sargfabrik is Austria's biggest self-governed housing project that features facilities including a kindergarten, numerous coffee shops, a cultural center, a library, and a public swimming pool.
In the competitive real estate markets of most major cities, alternative housing concepts rely on the support of the local government. "In Austria, most communal housing projects are enabled by so-called Konzeptverfahren," explained Viennese journalist Barbara Nothegger at The Sooner Now Berlin. The term refers to a process by which local governments grant building permits to the people with the most innovative ideas rather than the most money. One such Konzeptverfahren enabled Wohnprojekt Wien, the Vienna housing project Nothegger instigated together with 70 fellow Austrians. Planned and built entirely democratically, Sieben Stock Dorf—seven-floor village, as Nothegger calls it affectionately it in her eponymous 2017 book—offers both individual apartments and common spaces for neighborly encounters. The rooftop terraces, event spaces, and gardens can be used by anyone. Power tools, ski equipment, and cars are also shared between the residents. This degree of togetherness works because there are clear boundaries. "Our motto is to embrace individualism, but within a community," said Nothegger.
Konzeptverfahren are catching on in Germany as well. According to Berlin-based architect Nanni Grau, it's high time. "Throughout the '90s, Berlin privatized most of its residential property and is now paying for it with out-of-control rents." In comparison, in Vienna—which was dubbed Europe's "capital of affordable housing" by Zeit Online—62 percent of people live in publicly owned or subsidized apartments. In Berlin, the figure is only 16.4 percent.
Konzeptverfahren ensure that average citizens have a seat at the table when it comes to questions of urban planning, Grau informed us. They also encourage much-needed experimentation. According to Grau, a lot of our residential architecture is outdated and not in line with how city dwellers live today. We move and switch jobs more often, and work and leisure increasingly overlap. That's why Grau and her team at Hütten und Paläste architecture firm campaign for open and modular architecture that can adapt to changing needs. At Berlin's Holzmarktdorf, a communal landmark project on the shores of the river Spree, Grau designed a flexible structural framework. Currently being used for a variety of purposes—hosting kindergartens, restaurants, cultural spaces, and artist studios—the structure is adaptable and can be changed according to the community's needs. "The less prescriptive the design, the longer the lifespan of the building," said Grau.
In order to make our cities more liveable, urbanites will have to share a lot more with one another, whether that be in terms of space, resources, or access to transportation. For Andreas Ruby, it's not a bad thing. "We have to establish a new culture that embraces density. Only then will we be able to appreciate the intimate nature of our urban life."
2. How do new modes of mobility shape our urban space?
From cars to pay-as-you go bikes and scooters, taxis to Ubers, and of course good old public transport, there is an abundance of mobility options in the city. Many city dwellers are willing to experiment with these new modes of transport, and are enjoying the convenience that comes with them.
For Olivier Reppert, CEO of the German car-sharing service ShareNow—a recent fusion of Daimler's car2go and BMW's DriveNow—the convenience we experience through new sharing options is only the beginning. In the seventh episode of The Sooner Now podcast, he shared glimpses of a mobility future in which vehicle autonomy and machine intelligence would mean the nearest car could find the nearest person, rather than the other way around.
The new abundance of mobility services however is not without problems. According to Laura Gebhardt, mobility researcher at the German Aerospace Center (DLR), the biggest issue is the lack of overview. At The Sooner Now Berlin, Gebhardt called for a service that could combine different mobility options and, depending on a user's location and situation, recommends the best choice. Such services exist in cities like Vienna, Antwerpen, and Helsinki. The Finnish app Whim, for example, not only covers different mobility providers but offers across-the-board access via a monthly subscription fee.
Another problem was identified by Dr. Carl Friedrich Eckhardt, director of BMW's Centre of Competence for Urban Mobility. While car sharing can help reduce the congestion in inner cities—"30,000 car-sharing vehicles could replace 300,000 private cars,"—it doesn't address the issue of parking in popular neighborhoods. "For me, readily-available parking spaces are the most effective incentive there is for people to change their behaviour," he explained at The Sooner Now Munich. According to Eckhardt, an intelligent system of parking prioritizing shared cars and electric vehicles could make a huge difference in changing unsustainable mobility patterns.
The future of mobility cannot be modeled around urban needs alone. When St. Oberholz—Berlin's first coworking cafe— founder Ansgar Oberholz expanded his network of shared office spaces into the city's rural periphery, the lack of mobility options became a problem. "Most services barely touch the edge of the city," he said at The Sooner Now Berlin. "People that live and work beyond the inner circle rightfully feel cut off." That's an issue in particular for people who commute, which is why Oberholz calls for new ideas on how to connect urban and rural areas. "Only when we think about mobility holistically can we sustain progress for all."
Tomorrow's modes of mobility will also be shaped by car manufacturers. "As automobile designers, we have a responsibility to contribute to a better future," said Oliver Heilmer, MINI's Head of Design, at The Sooner Now Berlin. This forward-thinking attitude is part of MINI's history. The first MINI, a compact car for urbanites designed by Alec Issigonis in the 1950s, was a response to exploding traffic in increasingly dense cities. With more than half of the world's population now living in urban areas, Issigonis' guiding principle of "creative use of space" is as relevant as ever.
The all-new MINI Electric, designed by Oliver Heilmer and due to launch this year, is the latest expression of this philosophy. Its compact size, clean technology, and quiet comfort speaks to the needs of modern city dwellers, and adds a dose of fun in the process. "I'm genuinely optimistic about the future," said Heilmer in Berlin. "The new technologies now available to us will help us tackle the mobility challenges of our time. With the right mix of private, public, and shared options, tomorrow's mobility will be efficient, sustainable, and convenient."
3. Why do we need to rethink our relationship with consumer goods?
From the food we eat to the electronics we use: our relationship to consumer goods will shape our future. Valuable resources for everyday essentials like laptops and smartphones are becoming increasingly scarce, and toxic e-waste is piling up in landfills elsewhere. How to produce many of our consumer goods in a more sustainable fashion is one of the big questions of our time.
At the Sooner Now Berlin, industrial designer and Pentatonic co-founder Johann Bödecker offered a possible solution. Together with international partners, his company develops circular systems through which waste is up-cycled into new products. A collaboration with American sports brand Nike, for example, yielded the Infinity Hanger, a coat hanger made from leftover fabrics. For Starbucks, the company engineered an elegant armchair from old coffee cups. These pilot projects are just the beginning. At the moment, Bödecker's team is working on a large-scale framework for the return of consumer goods which will enable products to enter what Bödecker envisions as a closed loop of material matter. "A circular economy is key to a sustainable future."
Berlin-based activist and cook Sophia Hoffmann reminded us that we also need to rethink our attitude towards food. About 13 tons of it are thrown away each year in Germany alone. The reasons: budget prices, overly tight expiry dates, and ignorance. "We need a new appreciation for the things we eat," Hoffmann said at The Sooner Now Berlin. "Appreciation begins with knowledge." In her 2019 bestseller Zero Waste Küche (Zero Waste Kitchen), Hoffmann shares simple tricks and old family recipes that eliminate waste by, for example, using vegetables "leaf to root." She also reminded us that damaged or "ugly" goods, that are typically thrown out in most supermarkets, deserve our appreciation too. "When I see a bruised apple, I ignore the damage and focus on what I can do with the rest."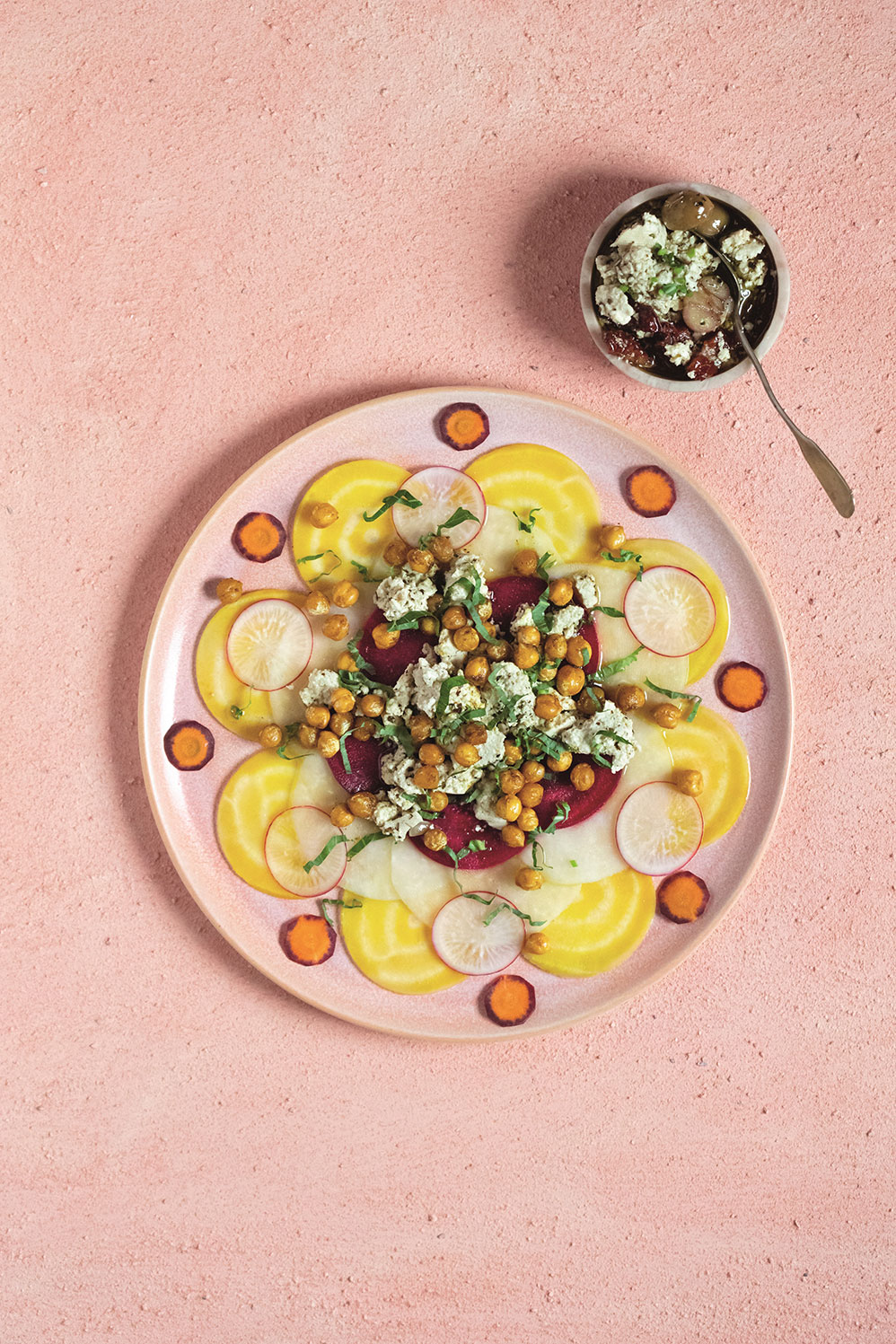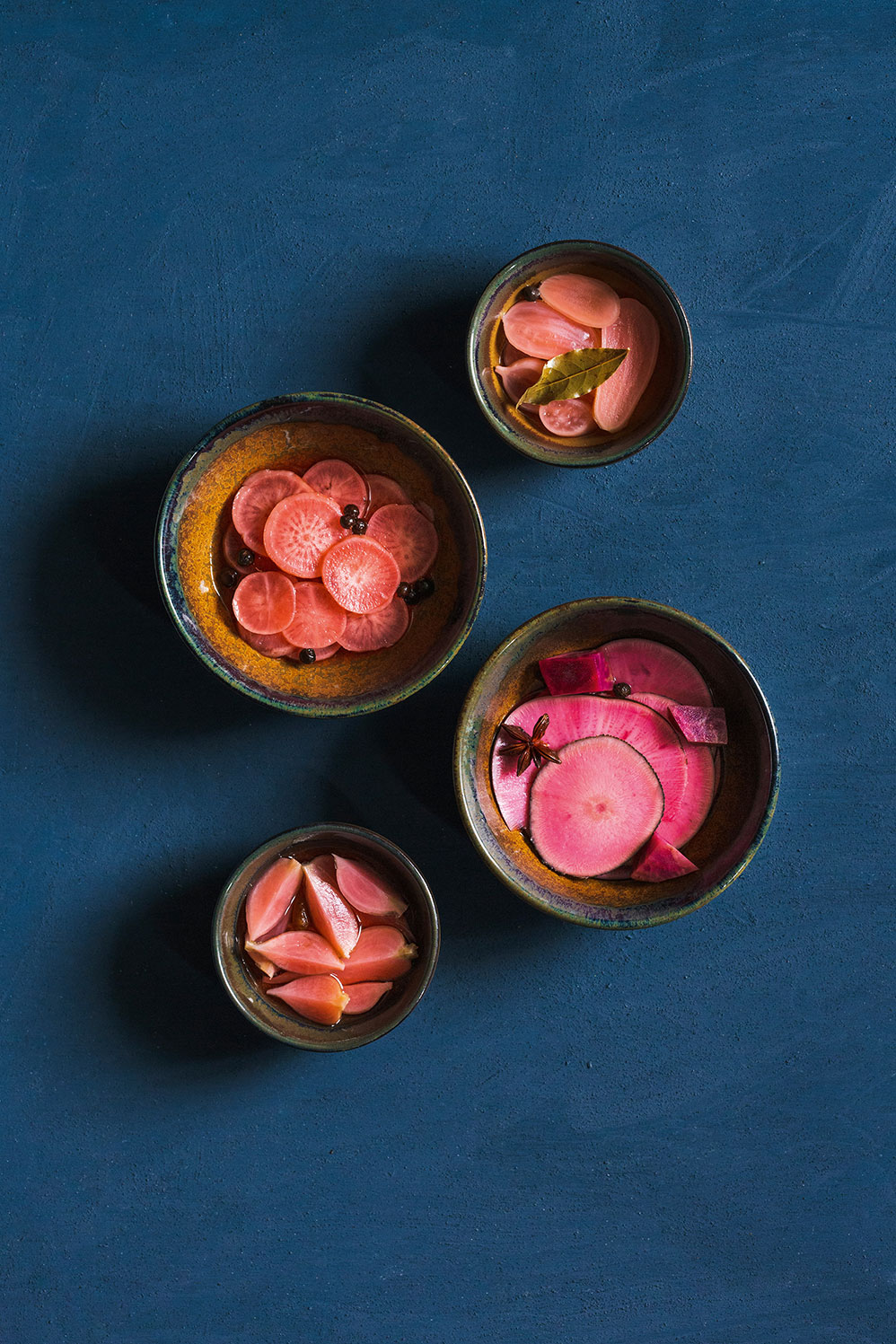 In the global food economy, Hoffman believes that informed decision making is everything. Her rule of thumb is to buy food that is organic and locally produced whenever possible. For such good, Berliners, for example, can shop at Stadtfarm. The urban farming initiative that runs several greenhouses in Herzberge park uses circular AquaTerraPonik® systems to farm fish, fruits, and vegetables in a closed loop. About 15,000 African catfish thrive in tanks, Stadtfarm co-founder Anne-Kathrin Kuhlemann informed us for an article on TheSoonerNow.com. Their waste provides nutrients for the plants that in turn filter the water in the tanks. This loop lowers the environmental footprint dramatically. It's good for business too. Every year, Stadtfarm produces around 50 tons of fish and 30 tons of salad, herbs, tomatoes, and cucumbers. "We even grow bananas, papayas, figs, and avocados. It demonstrates what intelligent urban farming can do." Kuhlemann says that embracing local food production will be vital for making tomorrow's cities more sustainable. "In Germany, our eating habits are responsible for 15 percent of the country's CO2 emissions. That has to change."
The City of Tomorrow is Built Today
Select projects by urban innovators we discovered at The Sooner Now 2019
Swim City (2019) – An exhibition curated by Andreas Ruby about river swimming as an urban movement

Swim City (2019) – An exhibition curated by Andreas Ruby about river swimming as an urban movement

Swim City (2019) – An exhibition curated by Andreas Ruby about river swimming as an urban movement

Swim City (2019) – An exhibition curated by Andreas Ruby about river swimming as an urban movement

Flussbad Berlin – A public initiative to turn a canal in Berlin's historic center into a public bath

Flussbad Berlin – A public initiative to turn a canal in Berlin's historic center into a public bath

Flussbad Berlin – A public initiative to turn a canal in Berlin's historic center into a public bath

Terassenhaus, Graz – A 70s communal housing project that remains as popular as ever

Stadtfarm, Berlin – An inventive urban farming project providing fish, fruit, and vegetables

Bahnwärter Thiel, Munich – A popular cultural off-space instigated by Daniel Hahn

Infinity Hanger – Pentatonic's coat hanger made from textile waste

Fazit (2019) – Realities United's exhibition on the future use of decommissioned power plants

Fazit (2019) – Realities United's exhibition on the future use of decommissioned power plants
4. Why do cities need to make (more) space for arts and culture?
The work of artists and cultural producers is vital for our cities. Marginalized creatives are often the people who revitalize entire neighborhoods by opening up clubs, galleries, and cultural spaces, often against all odds. Rarely acknowledged by politicians and local governments, their efforts remain undervalued, underfunded, and often under threat.
"There's an utter lack of affordable space for cultural pursuits," exclaimed Sandra Forster at The Sooner Now Munich. Forster is a key player in Munich's hospitality and culture scene. Having run restaurants and nightclubs in the city for nearly 20 years, she's still struggling to make ends meet. "A lot of cultural initiatives exist in precarity meaning that long-term planning is close to impossible," she said. Kostanze Meyer believes that this lack of security is also what keeps many cultural producers from investing in environmental sustainability. Meyer—the founder of Clubtopia, a cultural organization in Berlin—intends to remedy that. "We consult clubs like Berghain on topics such as eco-friendliness which, it turns out, are increasingly important to more and more club-goers," Meyer explained at The Sooner Now Berlin. "Upgrading fridges and ventilation systems, for example, is costly, but it can make a real difference for the climate over time."
For Daniel Hahn, another Munich-based entrepreneur, the lack of affordable spaces in the city inspired him to create his own. In the fifth episode of The Sooner Now podcast, he revealed how his team opened up a bar and nightclub in a former steamboat they put atop a bridge. Named "Alte Utting" the unique venue is now used for concerts, theatre performances, and lectures. They have also opened a club and cultural space in a cluster of decommissioned shipping containers which is now considered one of Munich's hottest spots. For Hahn, it's all about serving the community and creating opportunities where there are none. To him, "culture is a powerful way to foster social cohesiveness and stability." Politicians everywhere should take note.
Launched in 2016, The Sooner Now is a joint initiative of MINI Germany and Friends of Friends that explores the future of urban living through conversation. Having brought together more than a hundred artists, architects, cultural producers, and policymakers at events across Germany thus far, The Sooner Now also includes a new podcast series and online magazine, which you can find here.
Photography: Andrea Singer, Chris Abatzisj, Aimee Shirley, Annabell Sievert, Manuel Nieberle.