A fusion of traditional Mediterranean flavours with a Japanese touch of minimalism and understated notes in three dishes prepared by our friend Nobu for a relaxed gathering at Openhouse in Barcelona.
In their multifarious space, previous FvF guests and founders of Openhouse, Andrew Trotter and Mari-Luz Vidal hold frequent dinner parties, workshops and exhibitions—so, they were ecstatic to have Nobu Kawagoe, a renowned Japanese chef, on board. On a sunny afternoon, the trio sat down for a simple lunch with fresh seafood and Nobu's gastronomical touch. Andrew tells us a little bit more about our FvF Cooks host.
When Nobu came to live with us at Openhouse, we thought our luck had turned with the addition of a talented chef who, funnily enough, used to work at Nobu in London.
Nobu first met Mari-Luz in Bristol a few years ago when she was still a waitress at his restaurant. Just over four years ago, he came to live in Barcelona and when one of the rooms here was available, he decided to move in with us. We started throwing Japanese dinners and sushi parties, but would you think a chef cooks much at home? Apart from such events, Nobu rarely cooks Japanese on his days off. In order to taste his acclaimed dishes, we have to often go to the restaurant he works in, Can Kenji.
Since moving to Spain, and especially after living in England for many years, Nobu has come to love the abundance of fresh produce and seafood we have here in Catalunya. Since the day we caught an octopus while sailing off Formantera, and cooked it that exact minute, this has become his favorite dish. When we go out to eat, we often go to an amazing restaurant called Somodo, with a Japanese master chef who only cooks Mediterranean cuisine, but with a special Japanese touch. I seem to think this is what Nobu is like at home where he also fuses the two distinct cuisines.
Octopus Salad
Ingredients
1

1 small octopus (buy cooked if you can't find fresh)

2

bay leaves

3

peppers

4

lollo rosso

5

white onion

6

cucumber

7

vinaigrette
Method
If you have a fresh octopus, first freeze it for a day to tenderize it without the hard work of bashing it against the rocks. Place it in a pan with the juice of half a lemon and a couple of bay leaves and bring to boil. Let it boil for 20 minutes and then let it cool down without taking it out of the water. This can take a few hours.
Afterwards, slice the octopus, add the peppers, finely chopped onion, cucumber and mix with vinaigrette.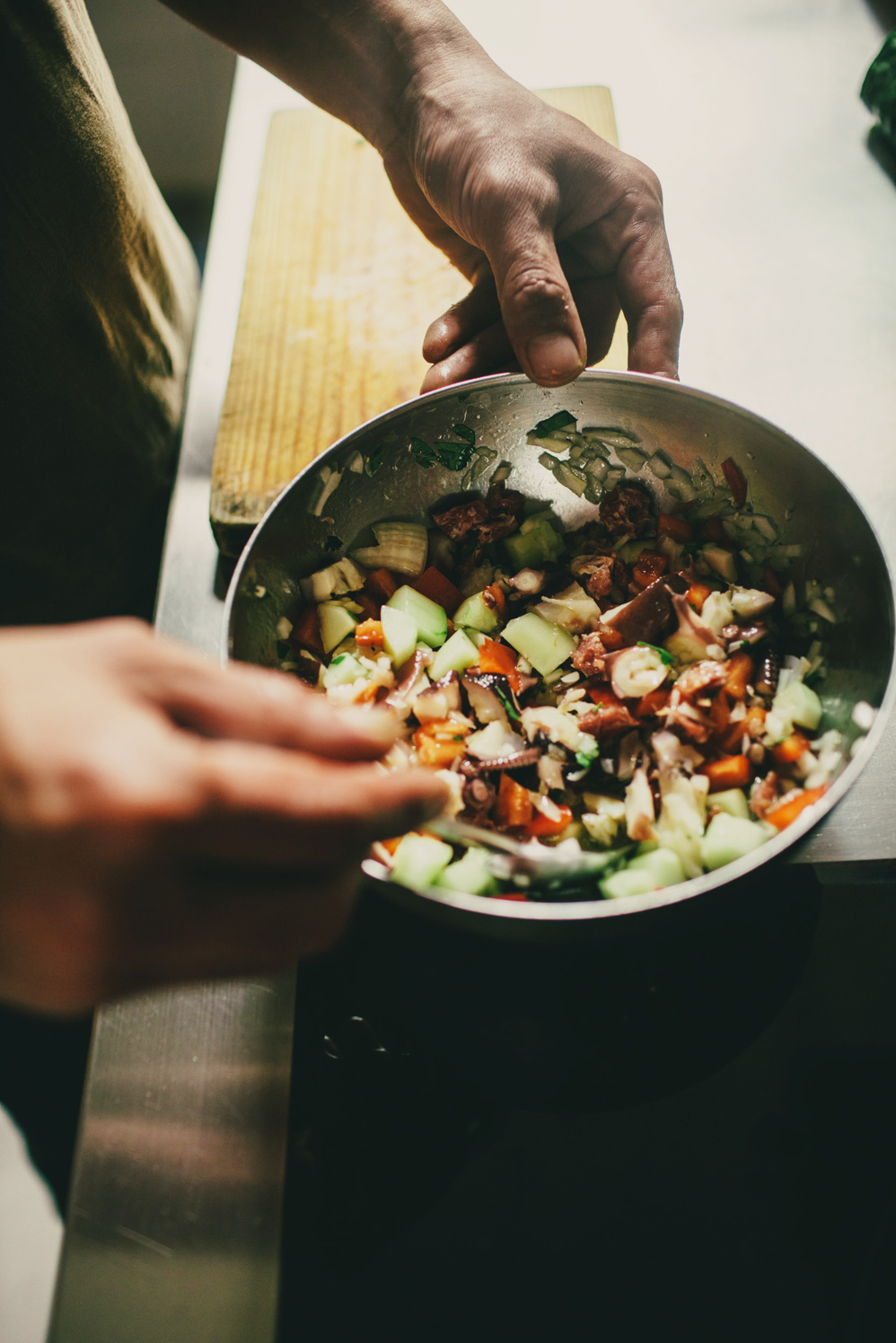 Mussels
Ingredients
1

½  Kg of mussels

2

2 Cloves of garlic

3

Onion

4

½ Glass white wine
Method
Clean the mussels with a knife and place them in a bowl of water for 30 minutes. Then, place them in a hot pan and cover with a lid–in a few minutes' time they will open and you can drain the liquid. Add olive oil, chopped garlic and stir for a minute, then add half a glass of white wine and leave them an extra minute before taking the pan off the heat.
Bonito Steak and Salsa Gazpacho
Ingredients
For the Gazpacho:

1

1 Kg ripe tomatoes

2

2 Slices of wholemeal bread (more if needed to thicken)

3

2 Small cucumbers (without skin and seeds)

4

1-3 Cloves of garlic

5

3 Sweet green peppers

6

6 Tbsp extra virgin olive oil

7

3 Tbsp red wine vinegar

8

Salt to taste

For the Bonito steak:

1

1.5 cm Thick slice of Bonito

2

Flour

3

Salt and pepper

4

Finely sliced white onion
Method
Soak the bread in water and then squeeze out the excess water with your hands. Boil the tomatoes for a couple of minutes to make it easier for the skin to come off. Add all the ingredients into a liquidizer except for the oil and salt. Slowly add each garlic clove one by one. At the end, add the extra virgin olive oil and salt to tase.
If, like us, you want to use it as a sauce for the fish, just add more bread to thicken the liquid. Take off the bonito's skin, divide the fish into four fillets and take out the bones. Lightly cover each fillet with flour, salt and pepper.
Fry in a little sunflower oil until golden on both sides. Place on a plate, add finely chopped salad onions and serve with the gazpacho sauce.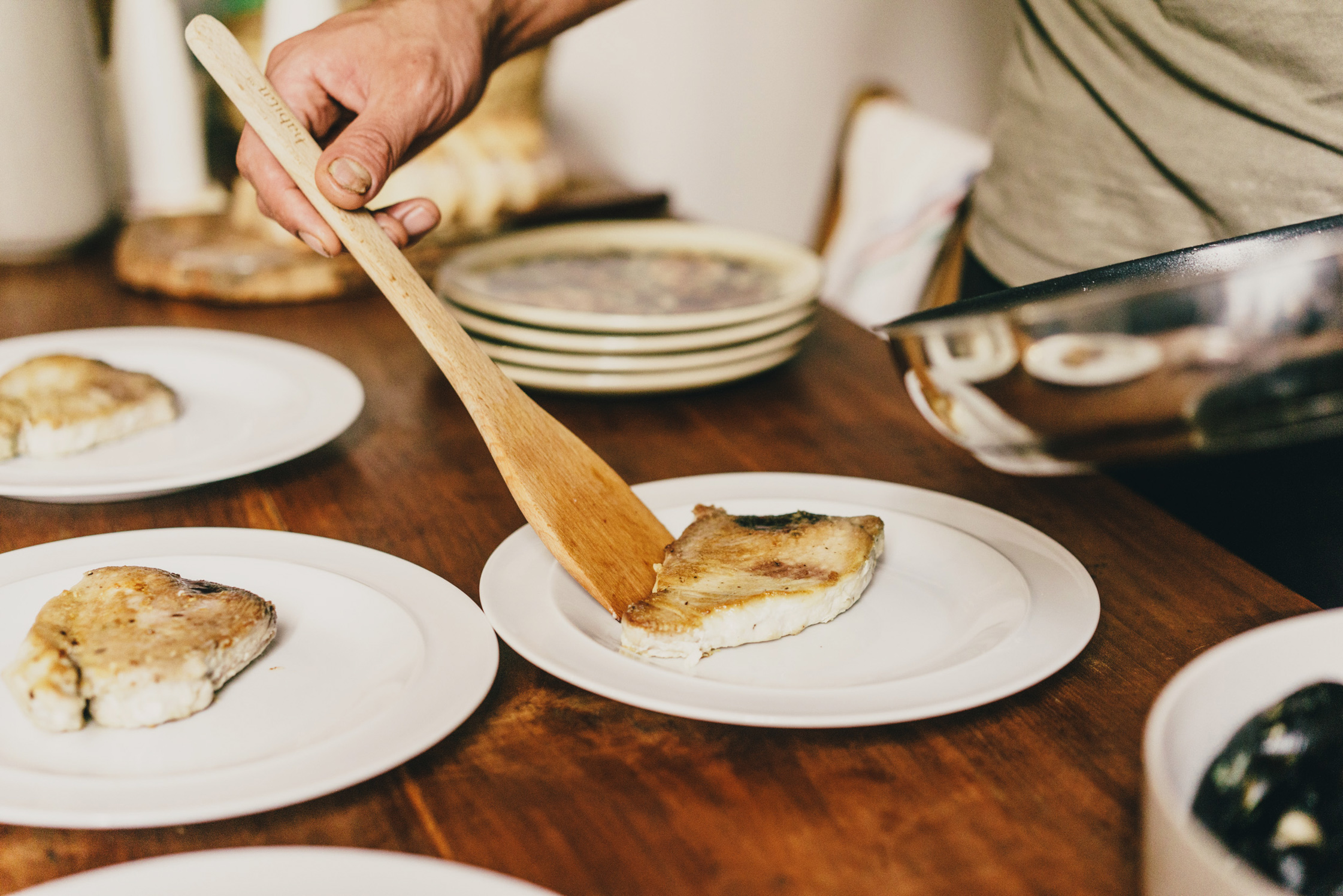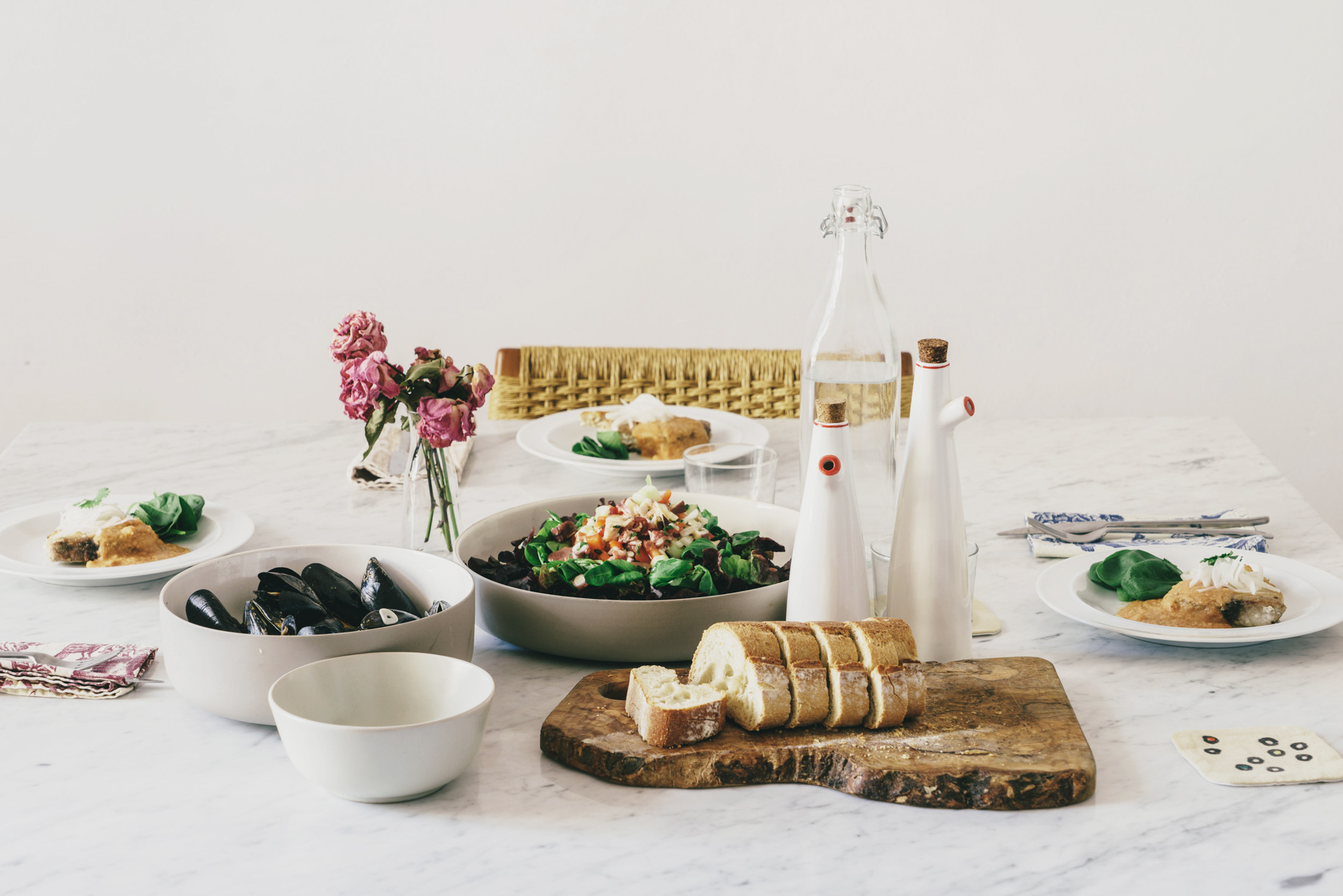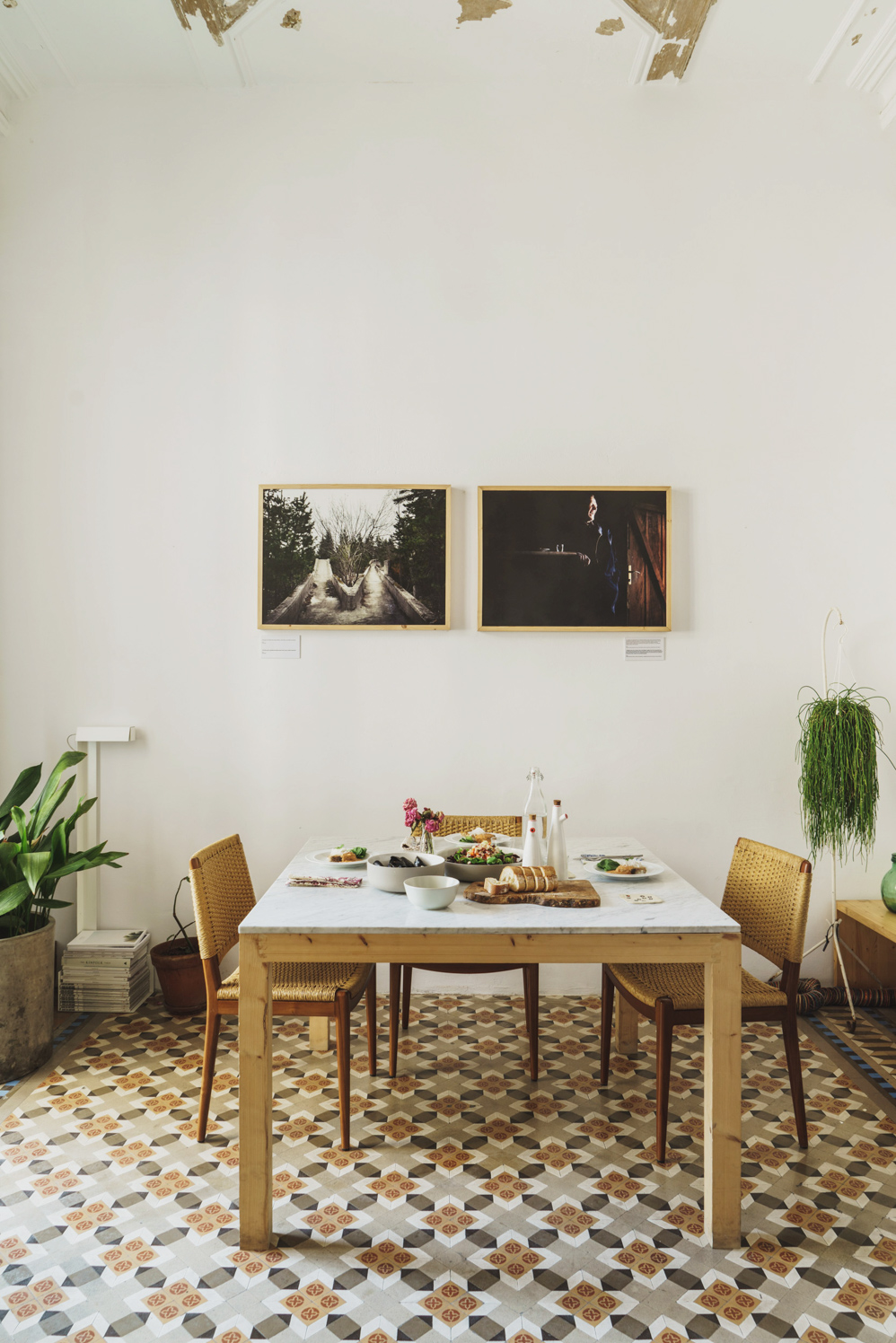 Thanks Nobu!
…and many thanks to Andrew and Mari-Luz for making this great lunch happen at their Openhouse space. Read our interview with them a while back.
For more cooking inspiration and cozy meals, have a look at all the FvF Cooks episodes.
Photography: Salva López
Text: Andrew Trotter