We caught up with Friends of Friends contributor and freelance photographer Sebastian Wolf to discuss his latest series of images captured in the idyllic German region of Hegau during the COVID-19 pandemic.
Where have you been based during the coronavirus lockdown?

My COVID-19 exile of choice was Singen in my home region of Hegau. Located in the South West of Germany close to the Swiss border, the area is very rural with a hilly landscape populated by dormant volcanoes. It's also very close to Lake Constance, one of my favorite destinations for the many bike tours I went on during lockdown. I also enjoyed going biking and climbing in the Black Forest and the Swabian Alps.

Did you get stuck there, or did you choose to spend lockdown there?

I'm usually based in Essen, but I went back to Singen for both mine and my mother's birthday in March. I had a gut feeling that it was a good idea to swap my usual view of the smokestacks of the Ruhr for the idyllic Alpine views of my childhood home for a couple of weeks until the situation eased. As we now know, it didn't clear up that quickly, so I ended up being there for two months! While I would have loved to photographically cover the situation for the media and my own personal portfolio, I instead took the opportunity to spend time back in my hometown with my family. It was as if the lakes and forests had been waiting for me to see their beauty in a new light. As you become older you develop a different perspective on life. You begin to cherish all the things that you previously took for granted.
"As you become older you develop a different perspective on life. You begin to cherish all the things that you previously took for granted."
How would you describe the overall mood of the photographs you captured during the global pandemic?

I would say they offer a romanticised and idealised view of the moments I encountered during this difficult time. Being constantly surrounded by negative imagery in the news that highlighted the devastating effects of the pandemic subconsciously inspired me to present an alternative take on the situation.

How do the photographs you took during lockdown compare to the work you normally do?

Throughout lockdown, I always carried a digital compact camera wherever I went. Having this dedicated tool with me at all times made a huge difference to my practice, meaning that I captured more day to day moments that I might usually just take on my phone. My photographic process became much more spontaneous and intuitive, and was more about strolling around, taking detours and drifting from place to place than chasing one image I'd had in mind for ages.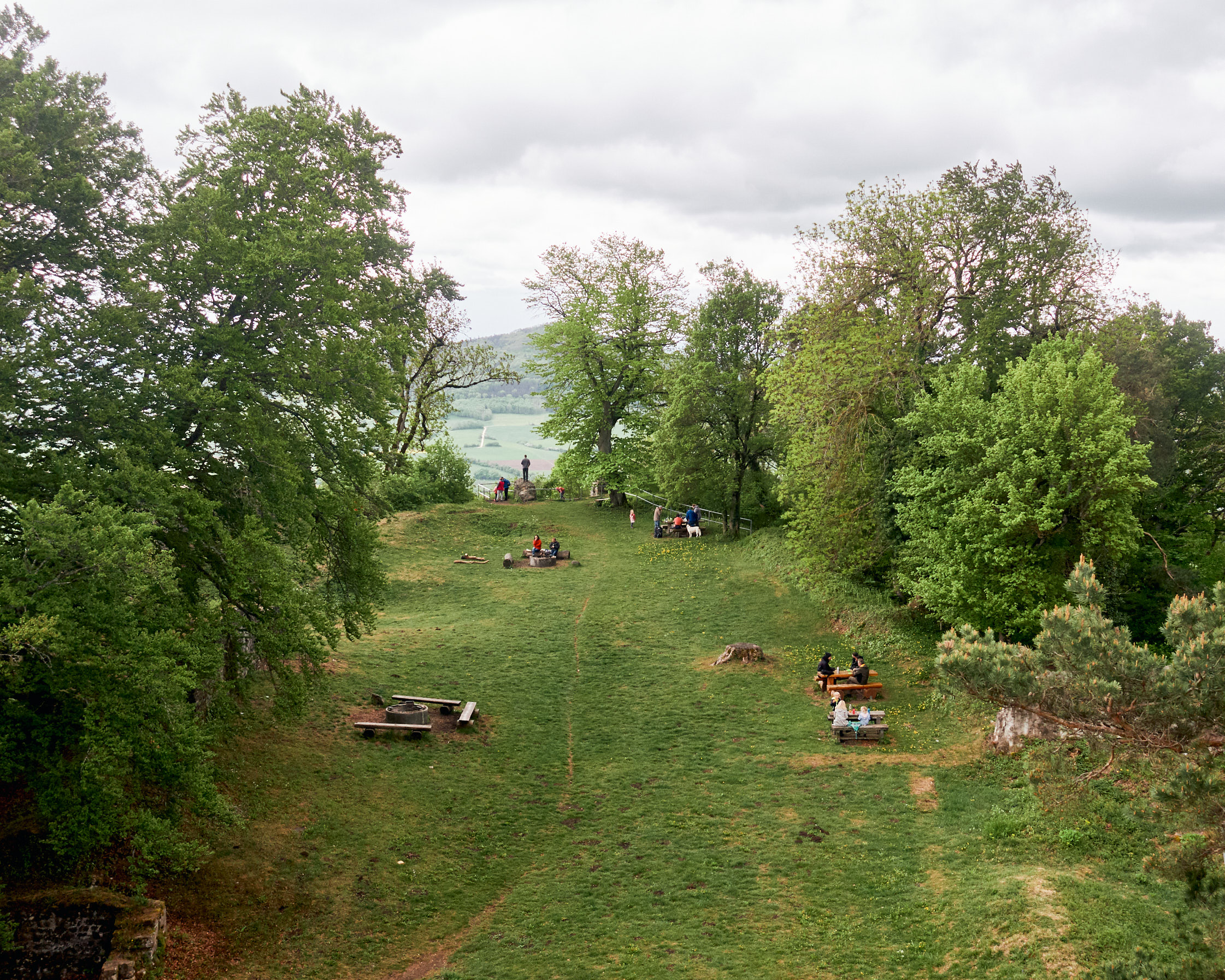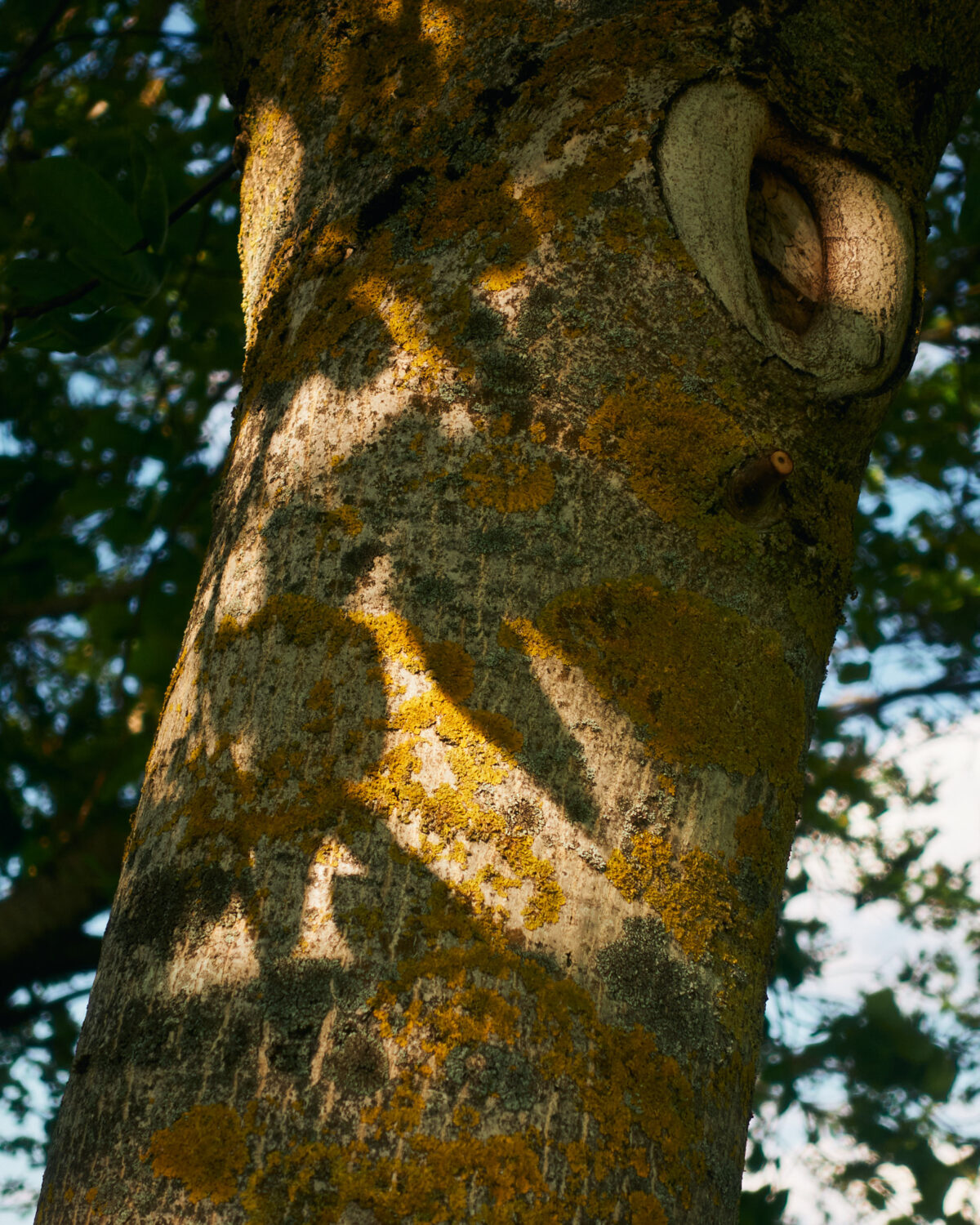 Most of the images focus on nature. Is this an important theme for you in your photography?

When I was a kid I watched nature documentaries almost everyday, and my parents always used to take me and my brother on a lot of camping trips and hikes all over Europe. These experiences inspired my love of the outdoors. Nature can evoke so many beautiful memories, for example the smell of dry pine trees on a hot summer's day always reminds me of this one path in Italy leading from a campsite where we once stayed, through an enormous, extraordinary smelling forest, to a beautiful sandy beach.

As a photographer and artist I have always been attracted to nature and also
landscape photography. On backpacking trips through the UK, South East Asia, and other places I always had a camera on me and I was compelled to capture the places I saw. But it wasn't until I spent an exchange year as a student in Finland that I had an epiphany about my personal and artistic relationship with nature. I spent so much time outdoors, embracing solitude and calmness. A personal highlight during that year was hiking through Swedish Lapland on the Kungsleden trail, wild camping with a friend and carrying all our food and gear on our backs for two weeks. In retrospect, undergoing the lockdown at my parents' caused me to reminisce about all these experiences. As a result, my photography started mirroring my visual memories.

Do you have any favorite photographs and why?

If I had to choose one that encapsulates my experience at my parents' in a nutshell I would pick the glass being filled with water. It's my favorite glass that we have at home. The cherry print on it is quite cheesy, but at the same time fits perfectly in the idyllic surroundings of my hometown. I love how the water flows into the glass and spills all over the table, and how the sunlight is hiding behind the trees as dusk approaches. This was my favorite time of day to photograph.
Sebastian Wolf is a German photographer based in Essen. To take a look at some of his work head over to his website, or check out some of the stories he has captured imagery for for Friends of Friends, including this portrait of interior architect Joanna Laajisto, or this interview with Finnish designer Tero Kuitinen. Alternatively, if you'd like to explore some more of our photo essays, check out photographer Rachael Isreala's images from her recent trip to an actionless Beijing.
Text: FvF Team
Photography: Sebastian Wolf