Various Others board member Sarah Haugeneder takes us on a tour around some of Munich's most established galleries as they prepare to open their latest exhibitions for the city's premiere art event.
Growing up as the daughter of a jazz musician in an all-round artistic family, Sarah Haugeneder took her first trips to museums and opera houses at the tender age of five. "Art has always been an intrinsic part of my life," she says. So when it came to choosing a subject to study university, it was "crystal clear" that she would opt to specialise in History of Art.
Undertaking a very traditional course at the University of Munich, Haugeneder initially focused on studying artists and artwork from the Renaissance. It wasn't until it came to write her masters thesis—which focused on the work of Scandinavian artistic duo Elmgreen and Dragset's pavilion for the 53rd edition of the Venice Biennale—that she fully embraced the world of contemporary art. "It's important to know art's historical roots and how it has developed. But at the end of the day, we are living now," she admits. "Contemporary art is a mirror of today's society. I think it's the key to understanding our world better."
Sarah Haugeneder is a member of the board of Various Others, a Munich-based art initiative championing collaboration between members of the local and international contemporary art scene.
"Our generation works in a collaborative way. For us, there is an intrinsic motivation to work like that."
This commitment to contemporary art was cemented two and a half years ago, when Haugeneder was invited to join the board of Various Others. Founded in 2017, Various Others is a Munich-based association with the aim of encouraging exchange and discussion between members of the city's contemporary art scene and international partners. Taking place every September, the event sees local venues who are members of Various Others host and work with guest galleries—from as far afield as Shanghai and New York—to present exhibitions as part of a month-long platform. "Until now, Munich hasn't had a gallery weekend or week that is really part of the national, European, or even international art calendar that both curators and collectors put in their diary every year," says Haugender. "But I think in five years, we will get there." In her eyes, the key to the Munich art scene's success is to avoid trying to compare it to other cities. "I think vivid art scenes can coexist in different cities. It's not about which one has the better programme or edgier exhibitions, it's about individual identities and the directions each city wants to go."
According to Haugeneder, Munich's art scene is special due to its size. "In comparison to other cities, we're pretty small. This means that if you come to Munich for two nights, you can see all the main galleries and museum shows without feeling you've missed half the programme." Another unique feature is the city's commitment to collaboration rather than competition. "Various Others' founding members made it possible for all the different parties in Munich's art scene,"—including the municipality, state institutions, and commercial galleries, who can all join Various Others' association due to the low membership fees—"to sit at one table, believe in one idea, and fight for the city together," says Haugeneder. "Our generation, in general, works in a collaborative way. For us, there is an intrinsic motivation to work like that."
Currently, all association members mainly work together on the annual art month, but there are plans in the works to introduce a monthly podcast to increase Various Others' visibility all year round. "We also sometimes get involved with politics, and go to the city of Munich to raise awareness of challenges the art scene faces," says Haugeneder, giving unaffordable and limited studio space as an example of an issue Various Others was keen to address. "We also supported the conception of an award from the city of Munich that grants galleries money to put towards going to art fairs," she adds. "It's a slow process, but things are definitely happening."
Evidently, organising this year's edition of Various Others has been particularly challenging due to the uncertainty surrounding the coronavirus crisis. "Everyone was quite nervous about what we would and wouldn't be able to do," says Haugeneder, explaining that it was clear early on that big group gatherings such as dinner parties were off the cards. "We decided to just focus on decentralised events where all venues would be able to adapt to whatever governmental rules were in place at the time of opening."
While the global pandemic has brought challenges to the art world—"budgets, timings, and transport are all changing,"—Haugeneder also believes that it has helped raise important questions in the industry. "I think it forced us to focus on actual content rather than events," she says, pensively. "I have the feeling that in the past few years people have been so focused on throwing more and more big and edgy parties. Of course we all love going to them, and the opportunities they bring to have human interactions, but these interactions are still possible. They're different, but still doable, and almost more intense."
"I think vivid art scenes can coexist in different cities."
According to Haugender, this commitment to high quality content is reflected in many of the exhibitions at this year's edition of Various Others, particularly those that are focusing on group shows. For example, Munich's famed Galerie Klüser—founded in 1978 by Bernd Klüser, one of the first people to show the work of German artist Joseph Beuys—will present a mixed programme of works by high profile artists including Juergen Teller, Chrstian Boltanski, Tony Cragg, and Olaf Metzel in partnership with their guest gallery Christine König from Vienna. Titled Il Mondo Umano, the exhibition is a comprehensive artistic survey of the human world, and follows on from two exhibitions exploring artistic perspectives on flora and fauna. "It's really nice, because it means they bring together different artists that all relate to a theme or topic rather than just present work by one creator."
Galerie Jahn und Jahn, who are hosting both Thomas Dane Gallery from London and garcia | galeria from Madrid, will also be taking a thematic approach, presenting a show about "images, language, and the space in between," featuring artists including Caragh Thuring, Rasmus Nilausen, Troels Wörsel, and Marcel Broodthaers. Currently run by Tim Geissler—a board member of Various Others—and Matthias Jahn—the son of Fred Jahn who opened the original gallery in 1978—Haugeneder uses Jahn und Jahn as an example of a gallery that has successfully been passed from one generation to the next. "We're always talking about how difficult it can be to found a gallery, but we rarely talk about how difficult it is to sustain it," she says. Recognising that the responsibility of taking over an established gallery can be an intimidating task, Haugeneder adds that the pair are "doing a fantastic job of working with history. They've really found a beautiful mid point between respecting where they've come from and being experimental with where they want to go, and what kind of work they want to present."
Inside the Kunstverein München. Founded in 1823, it is one of the oldest German art associations.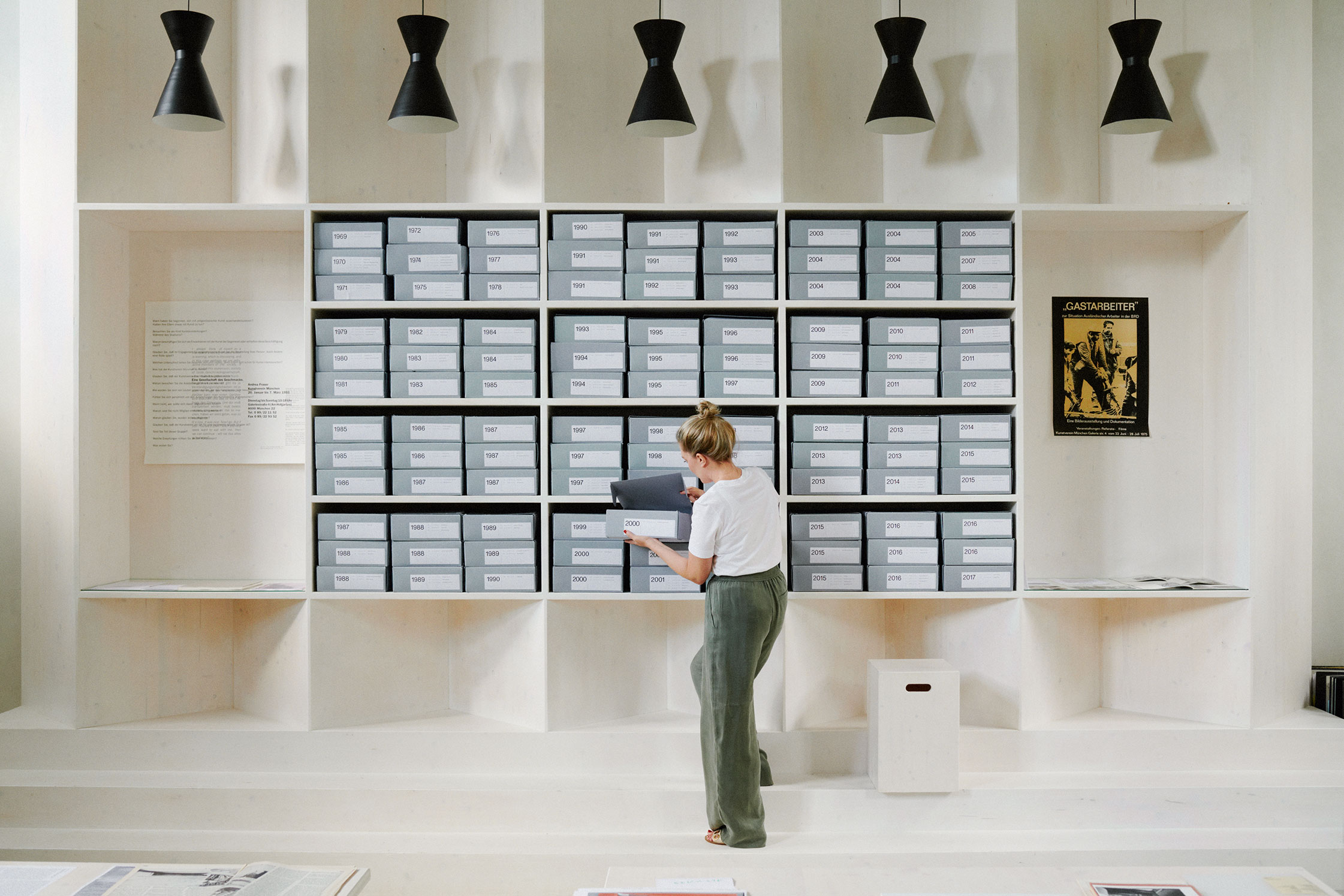 While housing many classical historical paintings by renowned painters like Kandinsky, Munich's Lenbachhaus is another example of an institution embracing both the past and the present. With two sites including a historical building with picturesque gardens as well as a more contemporary white cube space, and the Kunstbau, a subterraneous gallery in a subway station presenting exhibitions three to four times a year, the museum will be opening a new presentation of their permanent collection during Various Others, including work by renowned Munich-based artist Flaka Haliti, Iza Gensken, and Annette Kelm, who will have a whole room dedicated to her work.
Along with Museum Brandhorst—one of Munich's most important collections of contemporary art who are presenting a large Lucy McKenzie retrospective as part of this year's event—the Lenbachaus were one of the first galleries to adapt their whole annual planning around Various Others. "They're both extremely supportive, but they are also two of our most important sparring partners," says Haugeneder. "They challenge us and don't just agree with us on everything we do. I think this open discussion helps us to get better every year."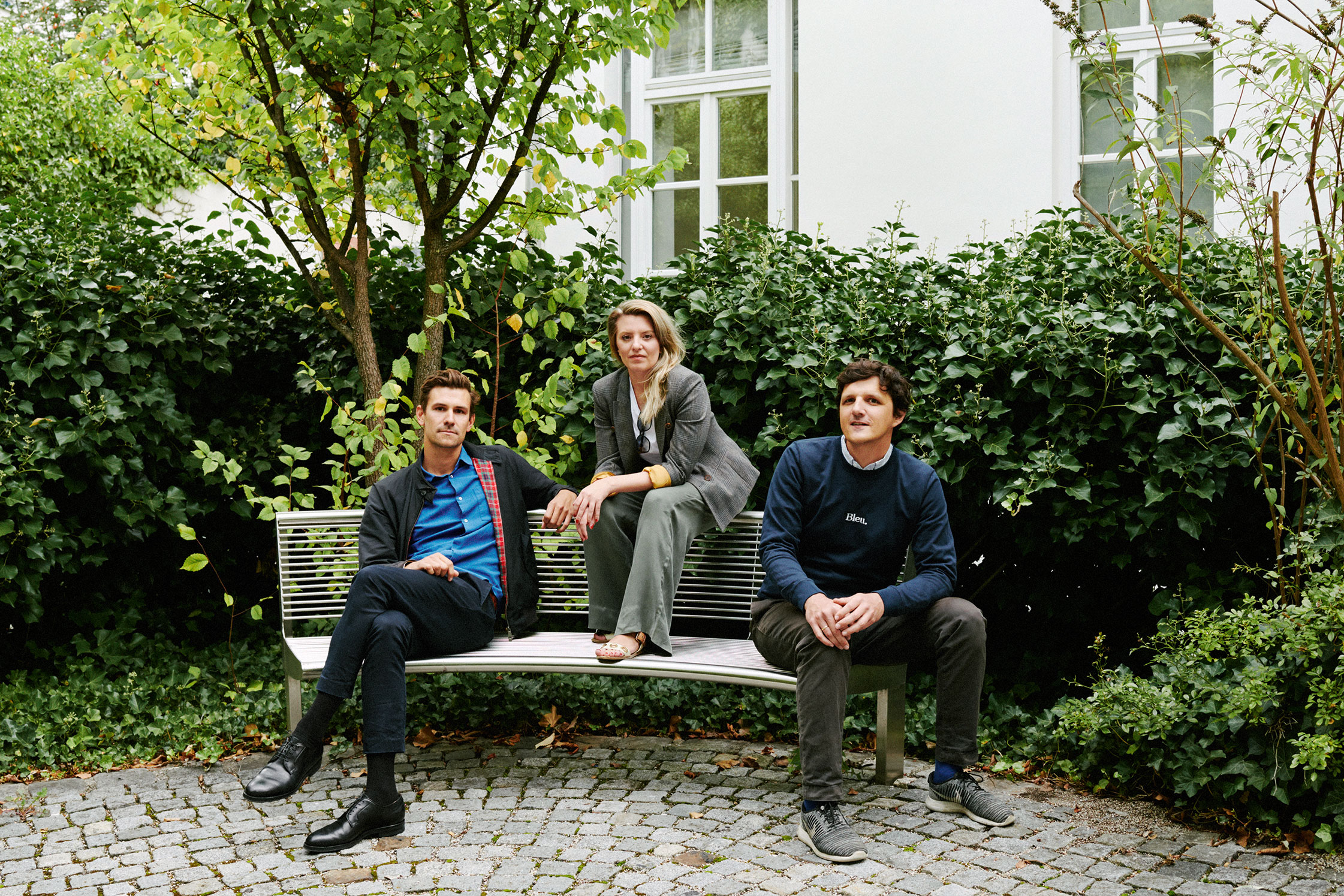 "The only chance we really have is to stick together, talk together, and exchange ideas."
Staying open to new ideas is something that is of personal importance to Haugeneder, who recognises that, while she is now "more or less young," she will need to listen to the voices of younger generations in order to remain relevant and be able to keep on working contemporary art into her sixties and seventies. "Even now, the new generation of artists are ten years younger than I am. They have a totally different perspective on things, and have totally different fears than I have," she says. "The only chance we really have is to stick together, talk together, and exchange ideas, especially with people we don't think we have anything in common with. It is my goal and belief that you can always find something in common with everyone."
Sarah Haugeneder is a member of the board of Various Others, a Munich-based art initiative championing collaboration between members of the local and international contemporary art scene. In 2020, the event is running from September 9 – October 11, with the opening weekend taking place from September 9 – 13. Head over to their website for more information, or follow them on Instagram.
Text: Emily May
Photography: Christian Kain