It's a moment that succinctly captures the nature of their relationship, and also explains why they both live and work together. As Lucy says, "we want to make our ideas, our dreams, real," and "not the dreams of others," Andrés adds.
It's like a duet; one will introduce an idea, and after it's been mulled over for a while, the other will resolve it. These shared philosophies, never fearful of idealism, drive all that they do, and together their partnership is one that ensures they are constantly refining their ideas, together.
For Andrés, everything started with a world map he had in his bedroom. "Very early on I had this idea that the world is my home, and then when you have the opportunity to travel you discover that you may have a lot more in common with someone that has a completely different cultural background, passport and citizenship."
Traveling also played a large role for Lucy, who was originally born in Paris. "My mother instilled a real sense of global thinking in my brother and I," she says, referring to her trips around Latin America. "It was the first time I realized the idea of people beyond flags, and the connection that we can develop."
So as residents of Barcelona, hailing from Colombia and born in two different continents, where is home? Where are they from? "I like to say I'm 'from the internet'," Andrés says. "It's not about 'I'm going to the internet for something' but this mix of discovering people, projects, places, being exposed to the randomness of it. I really feel like I belong to that definition of the internet; the internet as people."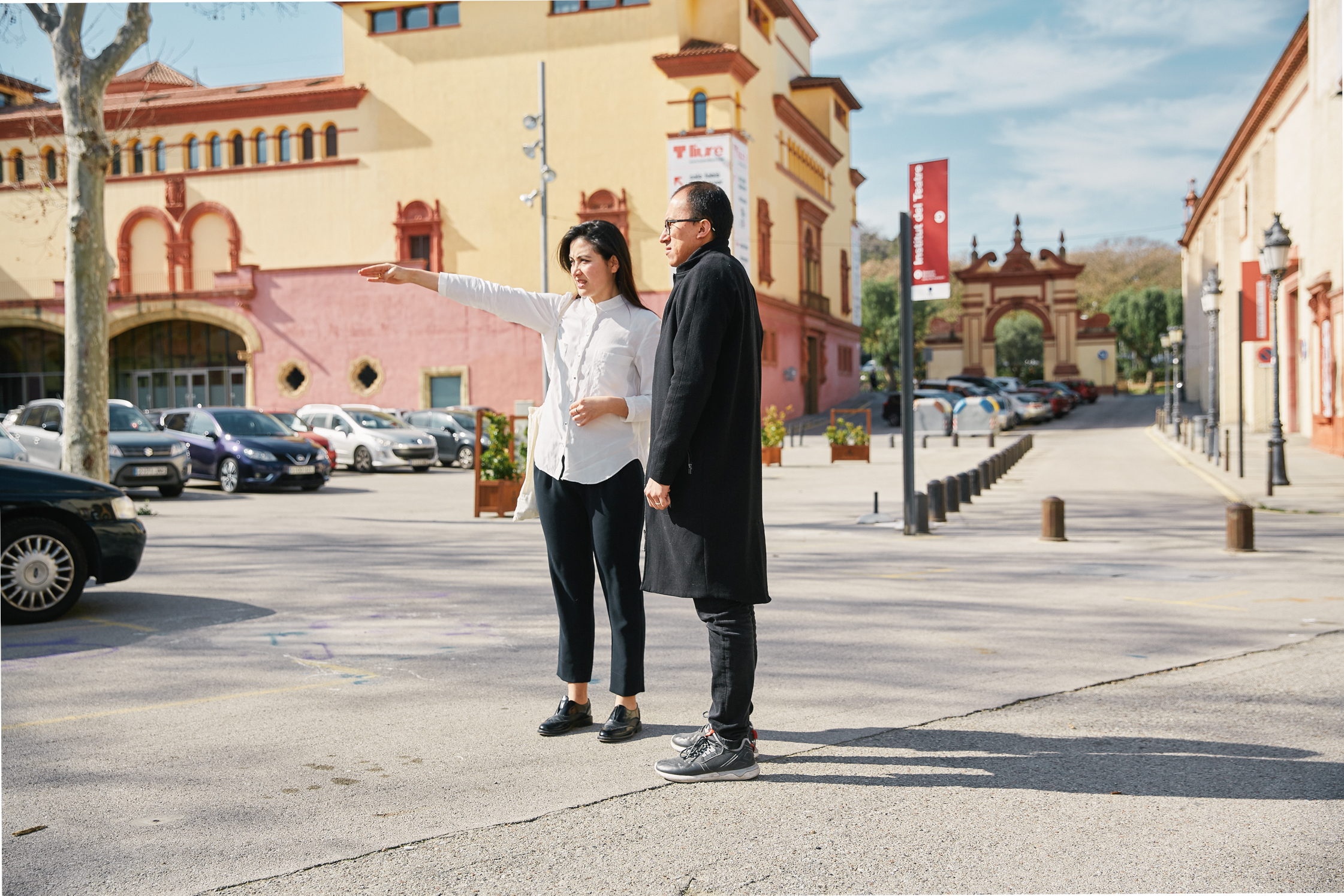 "We have appropriated this idea of not belonging to one city or place," says Lucy, and it's this identity that has given them the capacity to think differently. "It gives you other perspectives, contexts, tools, solutions and ways of understanding problems," she adds.
Nevertheless, Barcelona is a natural home for the pair. Arguably one progressive step ahead of the rest of Spain, the city is always looking to the future. Suitably, the IAM platform—so defined because one day Lucy and Andrés might be working on an event and the next they're developing some other experience or project—was created to explore the futures of media, learning and the arts, namely by 'connecting the dots looking backwards' (as Steve Jobs once said), and 'cultivating the randomness of internet cultures.'
Having started out in advertising, marketing, and strategy, they both quickly found that those fields weren't aligned with their values. Their identities as outsiders had always led them to embrace alternative perspectives: to find beauty in imperfection, to take dreams seriously, to embrace uncertainty and champion serendipity. While these shared values have developed over their years together, many of them come from experiences as young people in Colombia. Flanked by the grand art deco interiors of El Velódromo—a watering hole as popular with Barcelona's ancianos as it is with the city's flourishing creative youth—Andrés reflects on the inherent understanding of chaos that comes from growing up in Bogotá, and where IAM's motto "In Randomness We Trust" originates.
Inside the Mercat de Flors
"We started to create our own methods, rethinking everything and coming up with our own experiments and projects," Andrés says. IAM, therefore, was created to explore and anticipate how internet age hyperconnectivity, and the complexity and cultures it gives rise to, would force the worlds of media, learning and the arts to converge. Institutions from all three fields are now having to respond to a new context of democratized information, blurred lines of authority and disruptive technologies, and as Andrés adds, this convergence applies to individuals, too: "'Media' is what people say, 'education' is what people think, and 'arts' is what people do," an inextricably linked triad.
The first two years of the project were spent understanding these influences across events, collaborative projects, research and editorial content, but while starting out on their own and the independence that brings is important to them, working with others (just not for them) is key to everything they do.
Nowhere is this collective sentiment manifested more clearly than at IAM Weekend, the platform's yearly gathering held in Barcelona that connects "internet people" from diverse creative and professional fields.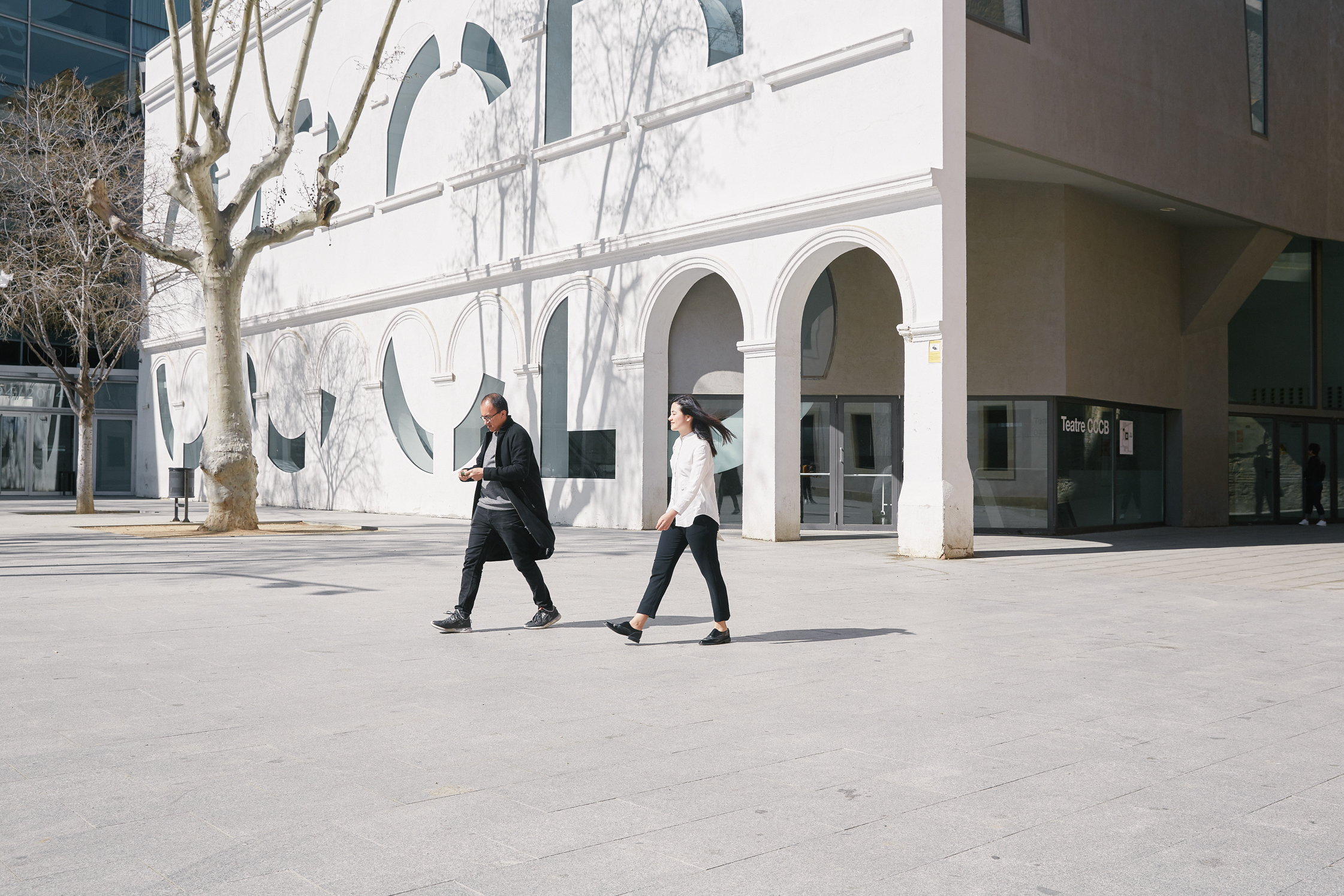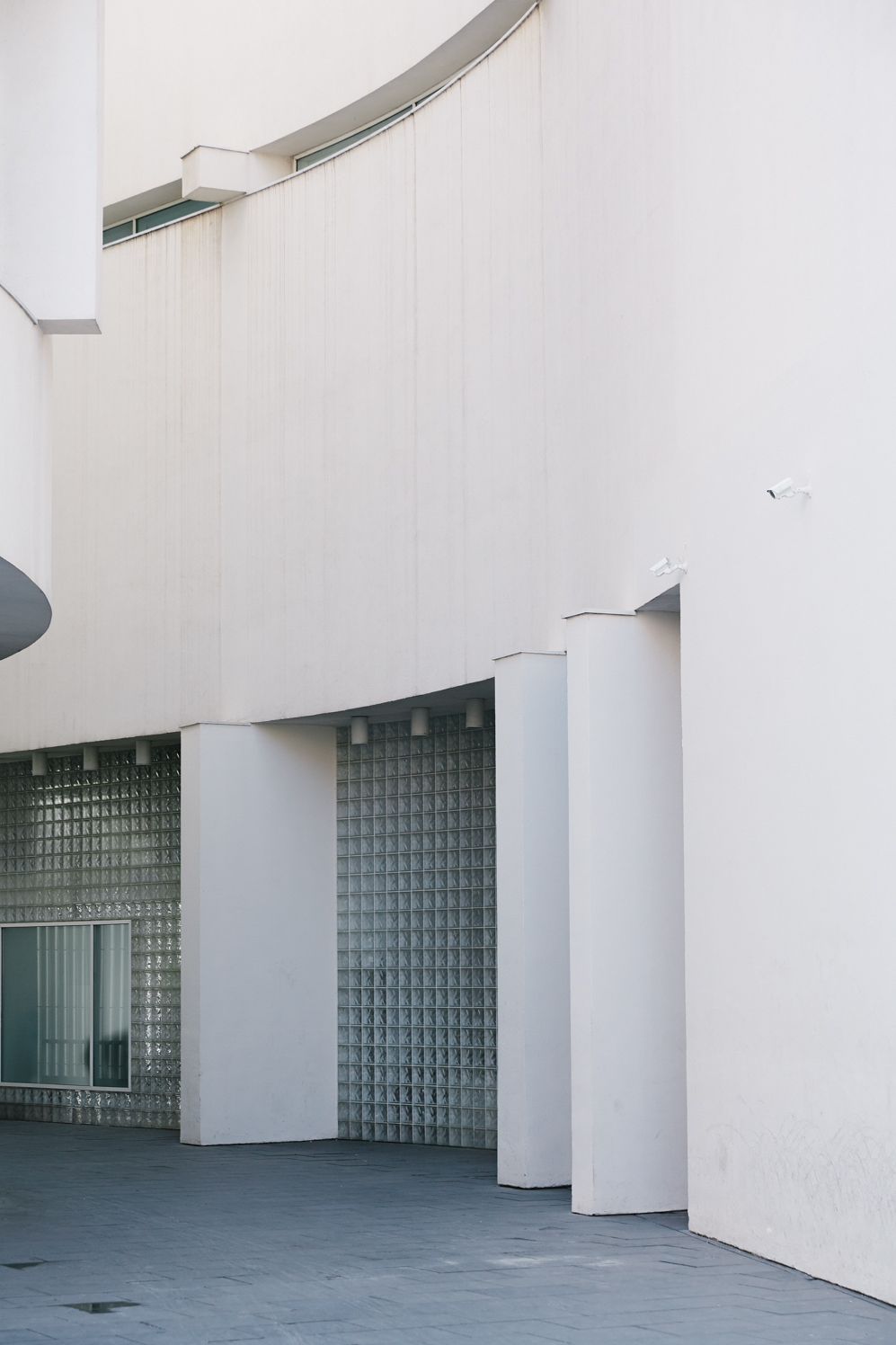 So auspicious is the nature of IAM Weekend that in its first year it gave rise to a community of friends and collaborators now affectionately known as the IAM Family, though Lucy is keen to point out this isn't just a marketing ploy: "On the last day people just started saying that they were a family, it was so natural!" This community-driven approach reflects the city it was born in, given the vast network of cultural institutions and underground galleries that support Barcelona's inestimable creative network. To that end, Lucy and Andrés joke that in Barcelona, everyone is really a designer, thanks in no small part to the abundance of design schools dotted across the city.
Making the most of this environment, then, is central to the IAM project, but so too is cultivating the scene themselves. As ever, they're keen to take the "not-obvious" route, with part of their research this year centered around how we can reconceptualize creative industries as creative ecosystems. "Industries need to work perfectly like machines," Andrés reflects, "but the best projects we've been doing have been the result of this organic approach to collaboration."
As part of IAM Labs, IAM's research and experimentation studio, Lucy and Andrés are also investigating the futures of seemingly unrelated topics like living and mobility, internships, music festivals and money. Yet their fondness for alternative perspectives helps them find connections between them all. Take the last two: music festivals and money. As Andrés says, "they may appear unrelated but with just a couple of layers of research you see music festivals through the lenses of urban, pop-up laboratories, looking at them as new rituals for internet generations to test new value exchange systems."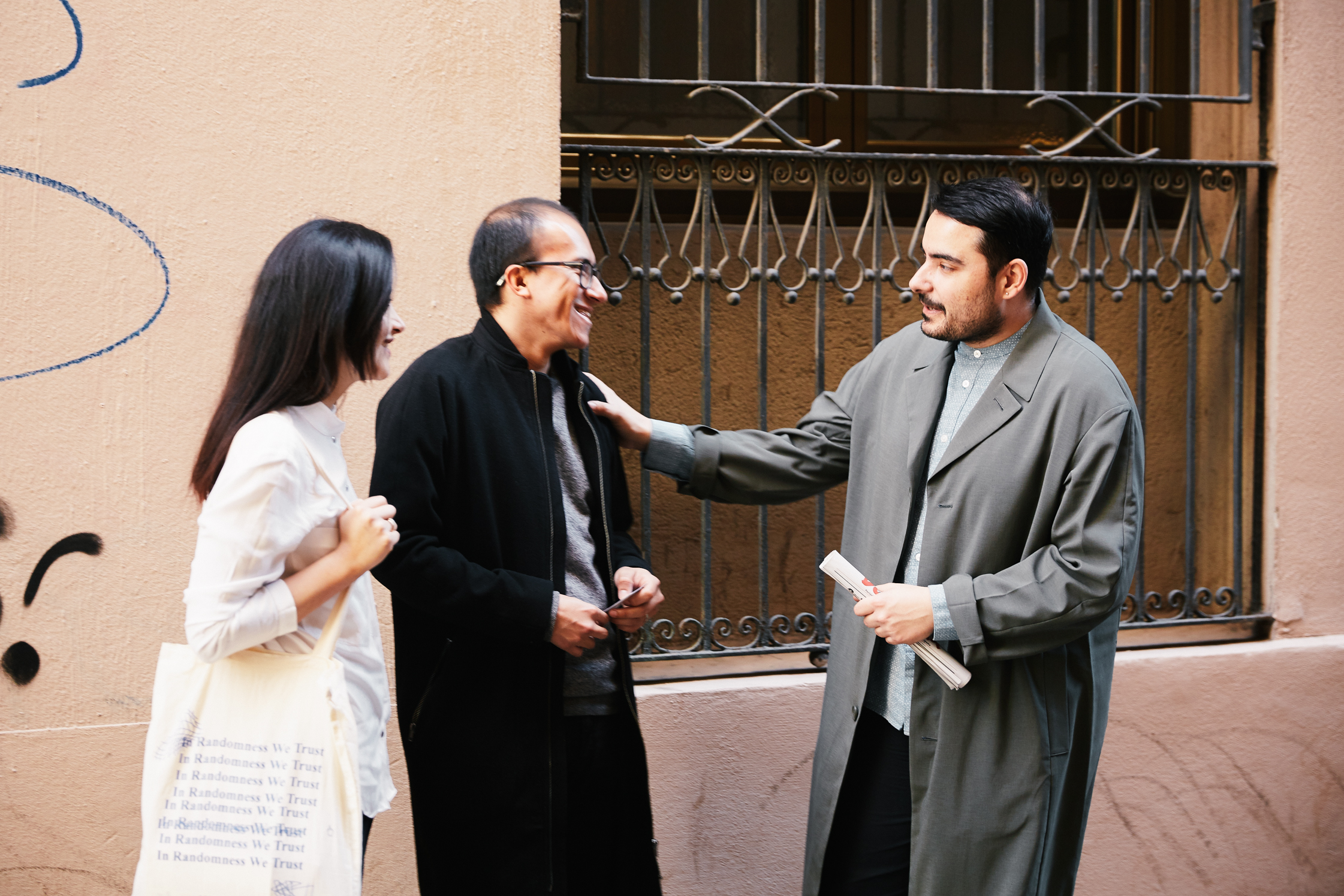 These ideas, coupled with questions like 'How can creativity evolve beyond commercialism?' and 'What should happen after capitalism?' fall under IAM's annual research theme for this year, The Renaissance of Utopias. Each year's theme stems from intuitively observing patterns in the world, and this year's is focused on empowering people to reclaim control over their futures.
One of the backdrops for this year's event will be Mercat de les Flors, Barcelona's striking dancehouse and theatre, a fitting home for a weekend of creative, social and technological exploration. As Lucy and Andrés stroll around the venue, planning out the minutiae of the IAM Weekend 17 program, the conversation returns to their penchant for redefining things. At this year's event, Lucy and Andrés are proposing that utopias, commonly thought of as unrealistic, nonexistent places, should be thought of as a "provocative tool". Instead of simply 'consuming' the futures created by corporations and "the other usual suspects," we should imagine alternative possibilities for what comes next.
So as IAM evolves, it's also becoming more political. Neither Lucy nor Andrés wants to say what they think is good or bad, but as Lucy puts it, instead of saying "'everything in the future is terrible, chaotic.' It's like 'okay, let's rethink the ideas of futures, utopias and what we want to be part of.'"
A look at some of the previous IAM Weekends
The internet, IRL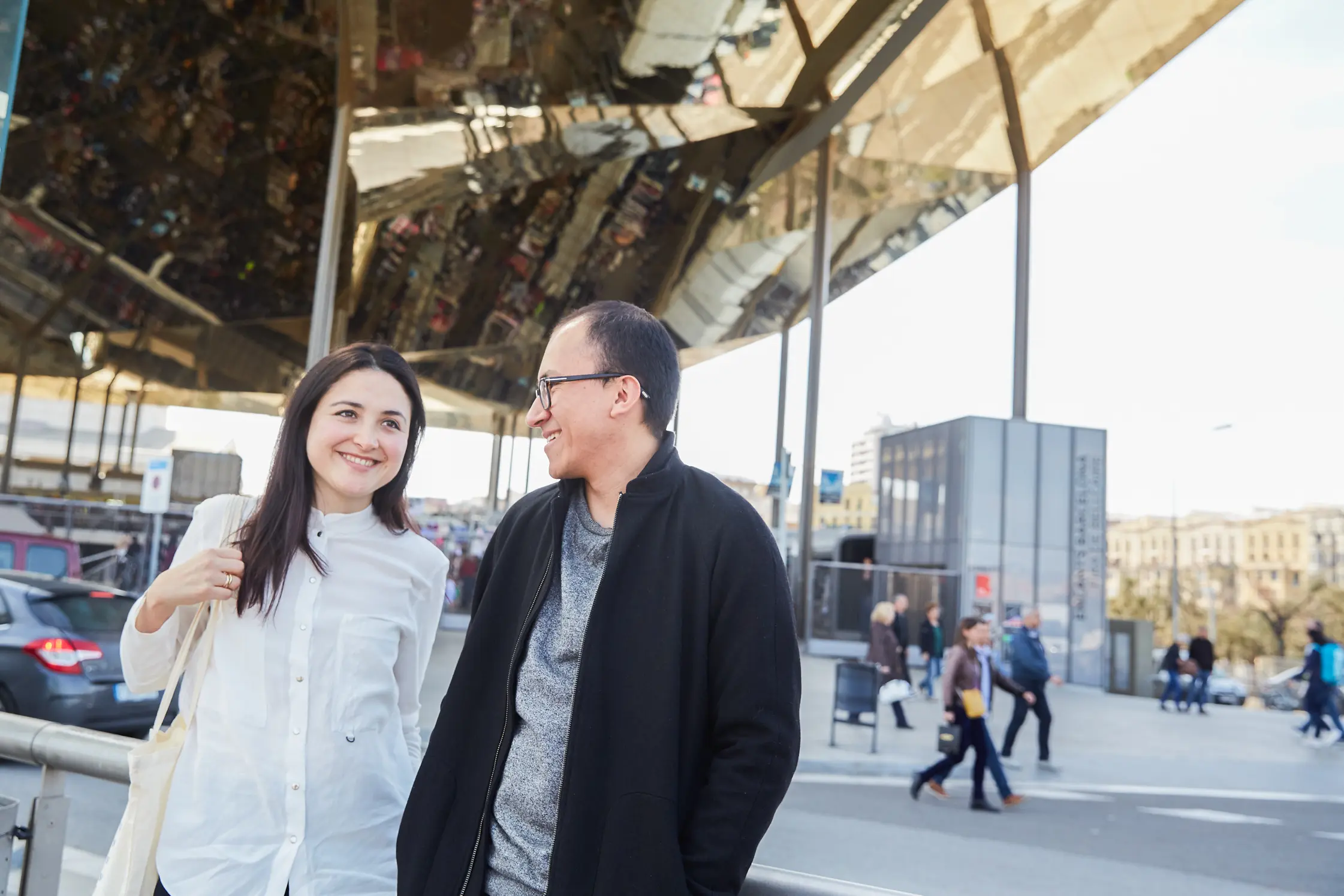 By replacing dystopian visions of the future with a form of "critical optimism," as Lucy puts it, we don't have to think of the future as a single, unavoidable destination. In a world that moves forward increasingly quickly, working together to examine our realities and imagine how they could be more inclusive, more pluralistic, is a crucial project. "It's not about thinking we're going to live in a perfect world, but about being critical and understanding other realities. Often [we don't receive] others' inputs and perspectives, and that's part of our work," describes Lucy, which leads to the pair's final thought: that IAM's mission is to create an opportunity factory.
True to form, they share the explanation, with Lucy introducing the idea. "There are so many young, talented people not connected with the world; the event is an opportunity where you can meet amazing people with amazing visions," she says, so as Andrés adds, "things happen when people get together. This opportunity factory works by facilitating connections, cultivating the output of those connections as relationships." After all, "the internet is people," remember?