Do things! That seems to be the simple maxim behind the much more complicated work philosophy of Berlin designer Werner Aisslinger. During the course of his almost 30 year career he has succeeded in positioning his furniture designs at MoMA and other museums. With the "LoftCube," a transportable living module that you can place in the garden or on your own roof, he unveiled his ambitions in the field of architecture. The Haus am Waldsee showed a retrospective of his most experimental work in the summer of 2013.
Studio Aisslinger is located in an independent building complex on Heidestraße: A handful of historical front and rear buildings with bare firewalls join with hastily erected post-war commercial sheds to create an architectural landscape typical to Berlin, one that won't exist much longer. Still, there's not much to see here of the "Europa City" that will sprout out of the ground over the next few years.
Arriving at the sprawling factory floor where the studio is located is, at first, beside the point. Far too many objects vie for attention. Furniture prototypes and other everyday objects, architecture models, and countless design plans peek out of full order books.
Werner Aisslinger is in a hurry, but he's over it. For a discussion of progressive design, the 25hours Hotel project, and Vitra, he's willing to take the time.
This portrait is part of Companion Magazine, a new project developed by FvF for 25hours Hotel.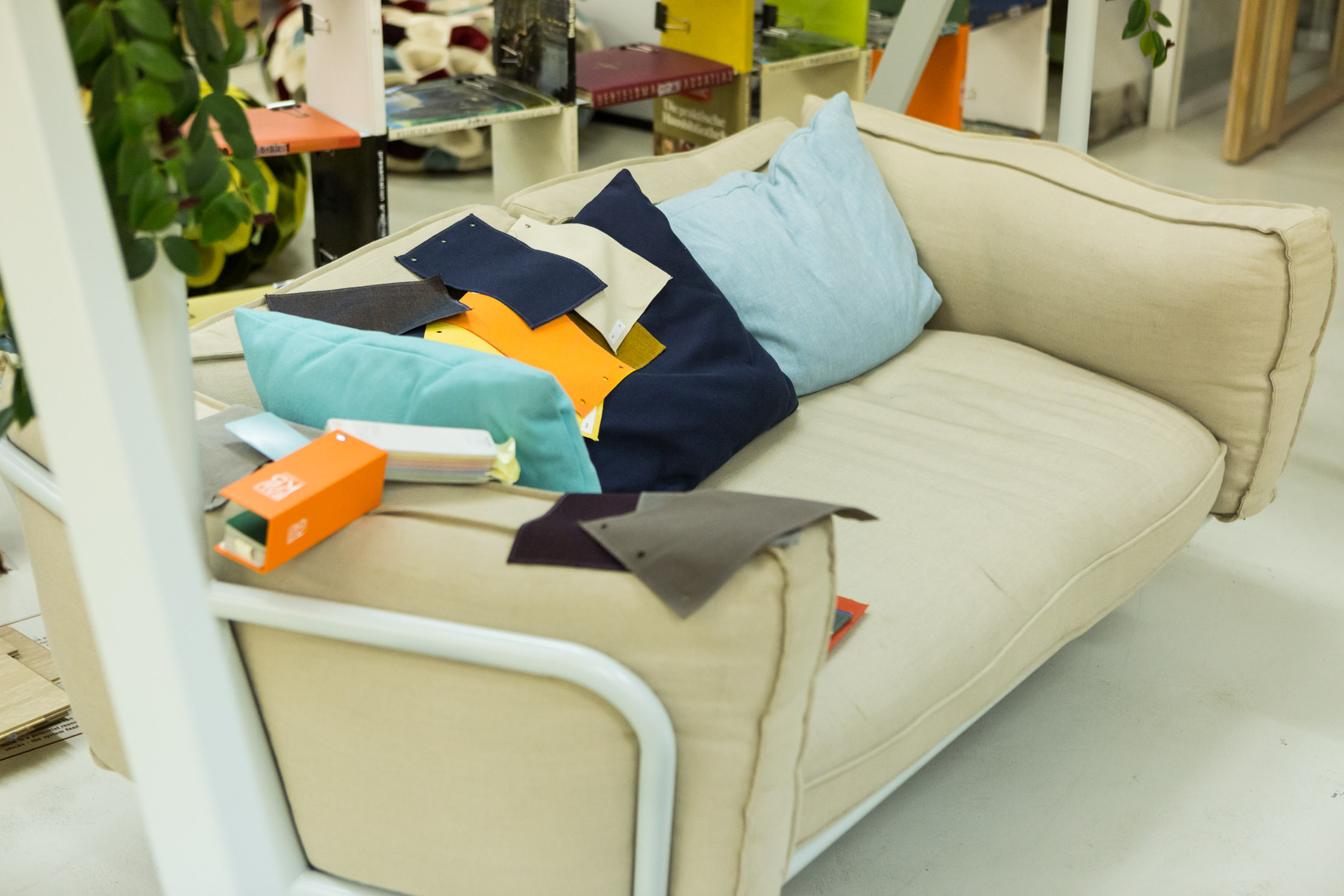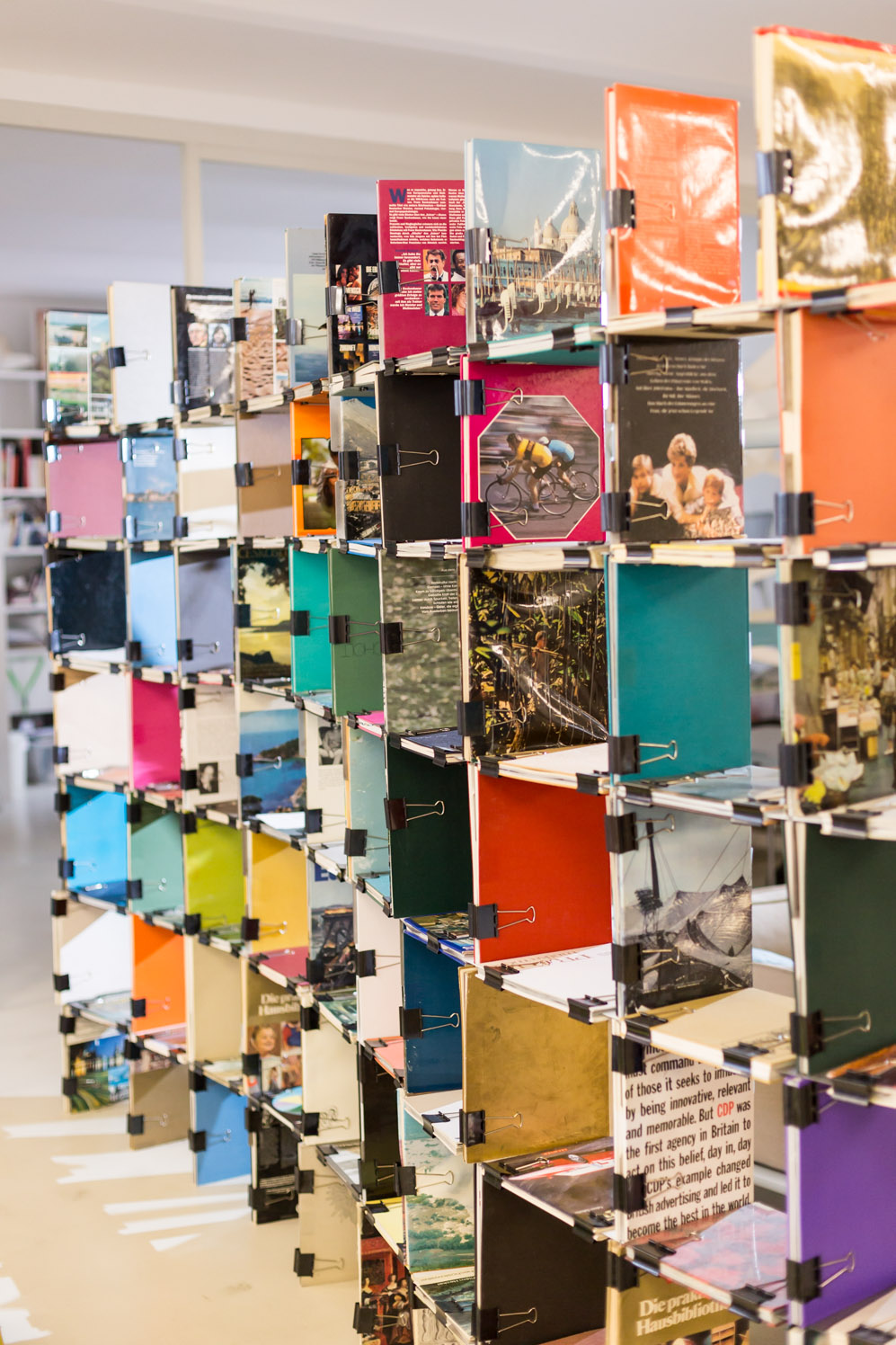 Werner, you're originally from Bavaria. Did design bring you to Berlin?
I came to Berlin before the fall of the Wall. I wanted to come to Berlin anyway. I applied to the liberal arts program at the HdK – at the time it was called the HdK, now it's the UdK. It didn't work out. At the recommendation of my then girlfriend, I applied for the design program. Again at the HdK. This worked out right away. After one year I moved to London and there I worked for two "upcoming" designers, Ron Arad and Jasper Morrison. Then, as I as about to graduate I went to Milan again for a year to work with Michele de Lucchi – one of the Memphis veterans. Memphis is a group from the 80s that revolutionized design. Michele de Lucchi was the trailblazer. After I graduated, Berlin started to take off. At the time Berlin wasn't such a design city. Music was important, and, as always, club culture.
How has it changed? As a designer did you like it better at that time in Berlin in comparison to today?
To be honest, no. That's why I worked almost exclusively in Italy for the first seven years – for Italian labels that set the tone in design even today. Berlin had so little relevance, that often Italians didn't even know where I came from. Even after three years they only thought: Werner – Germany. They couldn't have cared less that I came from Berlin.
It seems that at the moment everything is moving towards the West. At Breitscheidplatz you designed the interior of the Hotel 25hours in the BIKINI House. There, the raw, improvised character in which you've set collage-like objects is apparent. Could this be understood as an institutionalization of the experimental 90s Berlin look?
It's not that I hope that my activities always refer to a socialization phase that took place in the 90s. If that were the case, I'd really rather jump out of the window. I hope that one constantly learns and evolves. Naturally, one has formative stages in life, but I don't believe that the 90s were so important in Berlin
Needless to say, with the 25hours project we attempted to capture the Berlin way of life, because when someone comes from Tokyo or L.A., they're always seeking this unfinished, improvised, collage-like ramble. I believe it's much more important that the hotel is actually a little revolutionary in the industry. So much happens there that has nothing to do with sleep.
Like what?
Firstly, the concept is based on a story that we've called "Urban Jungle." There are a number of different references. For example, the legendary Dschungel Club, which was located around the corner on Nürnbergstraße and was the coolest club in Berlin from the 70s to the early 90s. Of course, it's also about the "Urban Jungle." If you look at the front of the hotel out of the windows, you see the center of West Berlin. However, in contrast, in the back is the "real jungle," that's to say, the zoo. Additionally, we've tried to bring the city into the building. Often hotels are like abandoned UFO's in the context of a city. It's where hotel guests hang out and travelers come together, but no one actually gets any sort of feel for the city. You can change this by either going out, or by bringing the city into the hotel.
With the help of a glazed sauna wall, for example?
(laughs) Yes, but I mean something different. For example, we work with a group of young micro farmers that I got to know through the Prinzessinnengärten at Moritzplatz. On the top floor plants will be cultivated to be processed in the kitchen. We're also bringing fashion designers, artists, and a bakery on board. With the publishers Gestalten we're creating a kiosk. We're devising numerous points of reference to Berlin and Berlin creatives. The idea is to bring entities into the hotel with the potential to amaze guests, but also serve a very practical purpose, like the cultivation of plants. There's definitely more going on here than just check-in, sleep, breakfast.
This is the Berlin context. Are there also references to the areas directly surrounding the hotel, Charlottenburg and the City West?
The connection to Charlottenburg actually takes place through the architecture. The building itself is a designated historical building and has dominated the surrounding area since its construction in the 50s. The hotel is in a small high rise surrounded by open space. From the new tenth floor you can look in every direction. This means the whole project is connected to the restoration of BIKINI, which is a windfall for Charlottenburg. Breitscheidplatz itself is a kind of H&M mile, and might stay that way. But that doesn't matter, BIKINI will simply be a beautiful structure for West Berlin and Charlottenburg above all.
The Schimmelpfeng-Haus was still in the immediate neighborhood until just a short time ago – a historic landmark from the 50s. It was torn down to make room for the new high-rise project. What are your thoughts on that?
The new high-rise with the Waldorf Astoria in it isn't really my thing. Perhaps it fits better to Frankfurt.
I think that there are lovers among investors. For architecture to survive you have to find an investor with a passion for architecture, someone who is presented with the thing and believes you can make something of it. With BIKINI this seems to work. No one knows if it'll stick. But I think it's all been successful.
Can you explain what good design is, maybe through an object here in the studio?
Sure. For example, for Vitra, I designed this office furniture, Level 34. The concept is a bench system that can be expanded. The reason behind even making Level 34 was the creation of a kind of "domestic office system" – a professional work station, that comes across as very cozy and not as something with this hard techie feel that you see so often with adjustment mechanisms and screws. The starting point was a sideboard on which a panel was laid or which was attached to the module, so that everything is very open. The office landscape, which would ideally arise out of this, is an open, communicative work environment leading to, among other things, less bullying. The higher the wall and the more closed the office space is, the more bullying there is. However, more transparent and theme-oriented office design means fewer negative social interactions occur. The result is furniture that meanders through the room.
In the end, I'd like to know more about what's going to happen in the near future with Studio Aisslinger. What are the new developments? Where do you want to go with this?
For one, I'm thinking about creating my own web shop – which is not so unusual at the moment, a lot of designers do it. Then I'll try to decentralize work, to give more work orders to trusted partners.
Will you definitely stay in Berlin?
I've been here for so long. It wouldn't make any sense to leave now. And it's always better, right? I've been here for 26 years and have found that everything is progressing pretty well for anyone creating something.
That's great, then you're one of those who is happy about the present and future, rather than sorrowfully mourning the past.
I think Berlin has always been pretty sleepy. It's always been the city of deadbeats and freaks. And it's still like that today. In Berlin everyone thinks about what they would like to do the day after tomorrow. The pressure of living costs aren't so high, apartments are cheap, and you just live here and make plans, which is also somehow okay. But I think at the moment Berlin is becoming a bit faster, a bit more professional, which I, as someone who has lived here forever, find really good. Berlin will never be a design hub, but the city is a kind of hub for subculture. Berlin will remain a laboratory.
For anyone interested in finding out more about the work, history, and news of Studio Aisslinger, a visit to his website is recommended.
Photography: Dan Zoubek
Interview & Text: Stephan Redeker