Zürich, District 8. Pascal Grob sits in his atelier in Zürich's Seefeld. Actually, it's a distinguished area of Switzerland's largest city – yet, like around 50 other young creatives, Pascal has moved into an old administrative building that can be rented for short-term usage on favorable terms. A temporary place of creation and exchange – rather rare for Zürich. In his atelier Pascal has established a place of concentration to pursue his work as a photographer.
Pascal Grob founded the fashion blog fashionbitsandbobs.com in 2009 when he was almost 20-years old. As one of the few male fashion blogs with wearable outfits he attained recognition beyond the borders of Switzerland and was featured by Vogue and other magazines. Pascal decided to study photography at the Zürich University of the Arts, and through his network, which he gained with the blog, he was able to make a name for himself as a photographer during and after his studies. For his young age, Pascal has already acquired a great knowledge of design, food, fashion and interiors. Next to photography he works as a communications consultant for a vintage interior shop and on the side he advises in the field of design and furniture.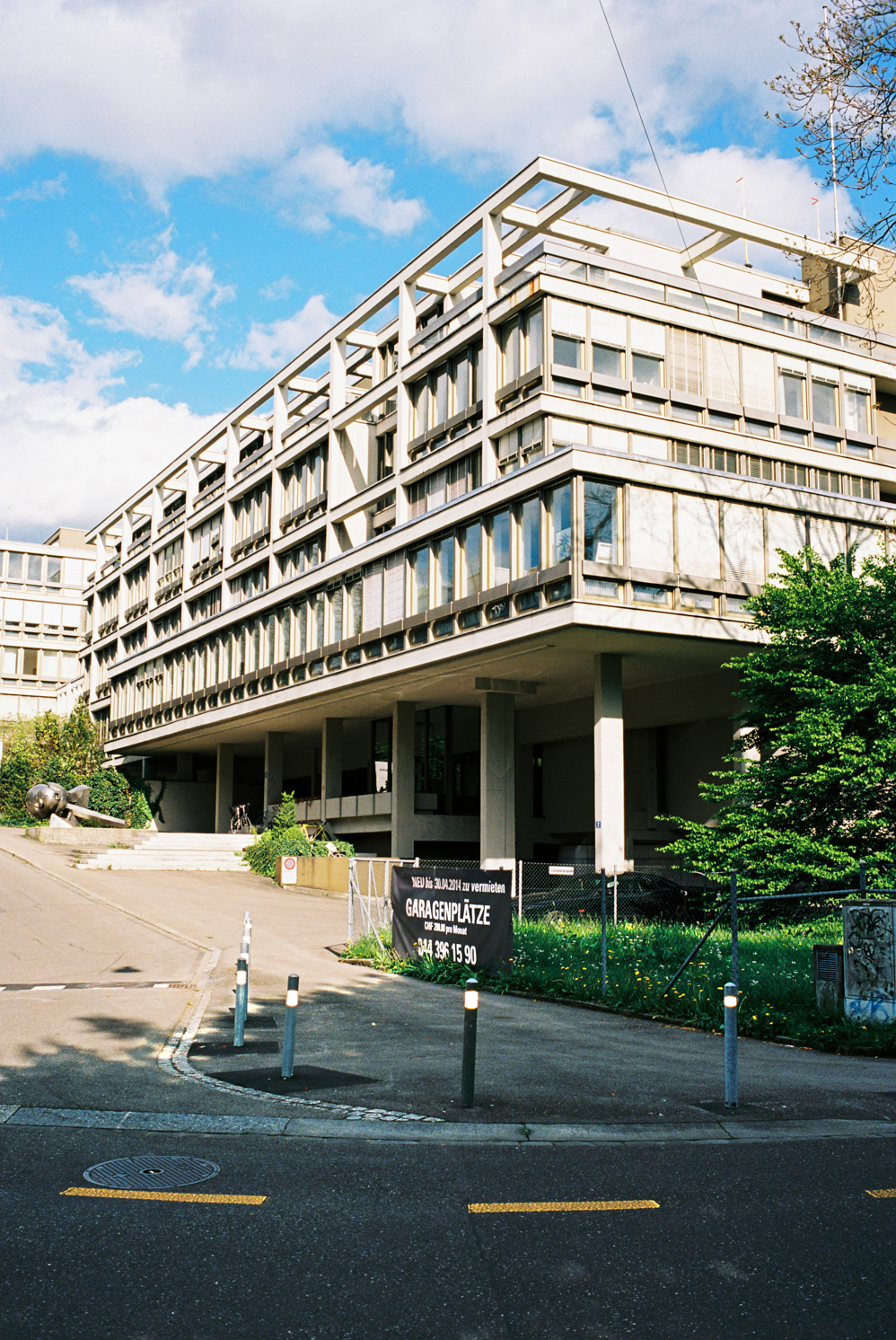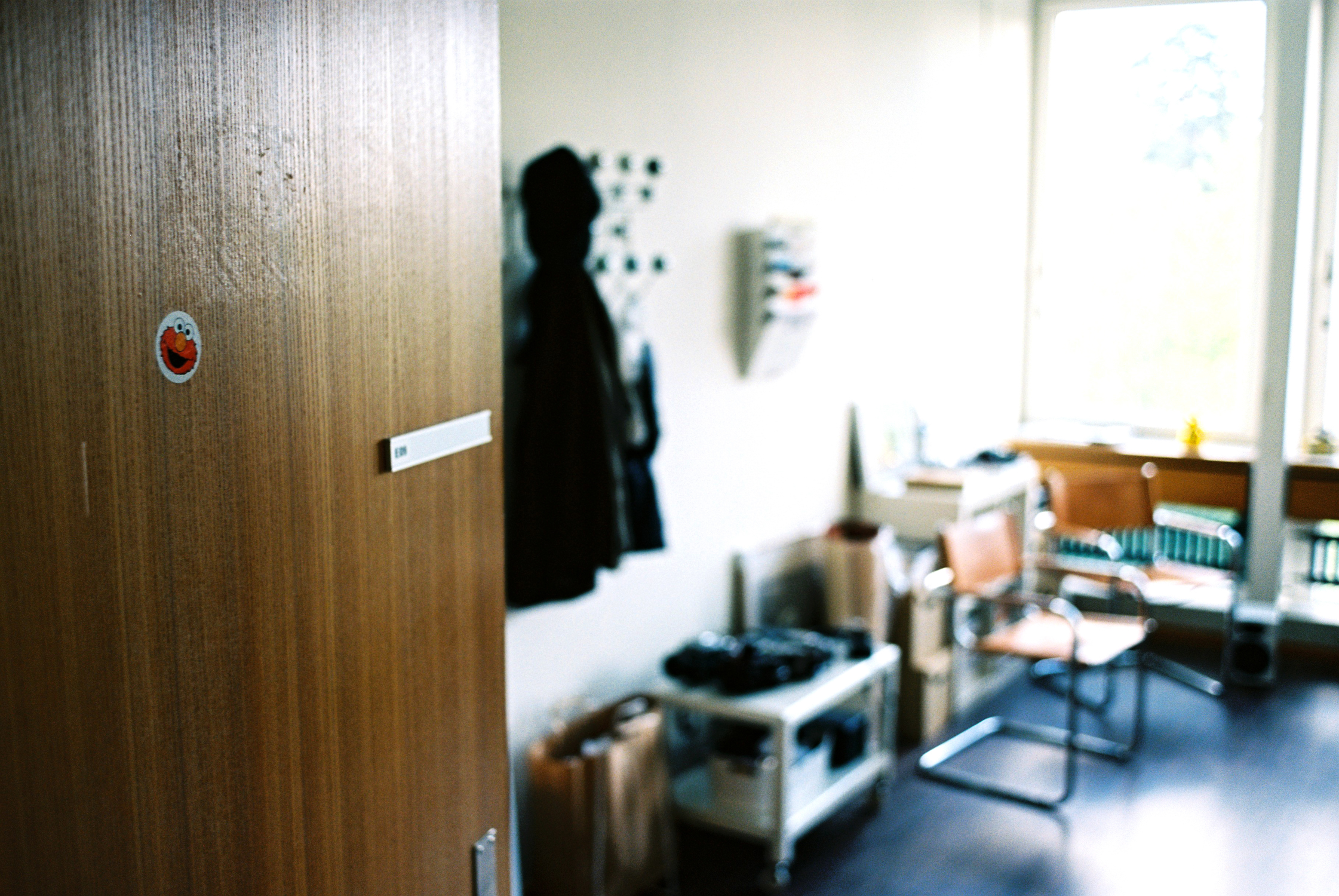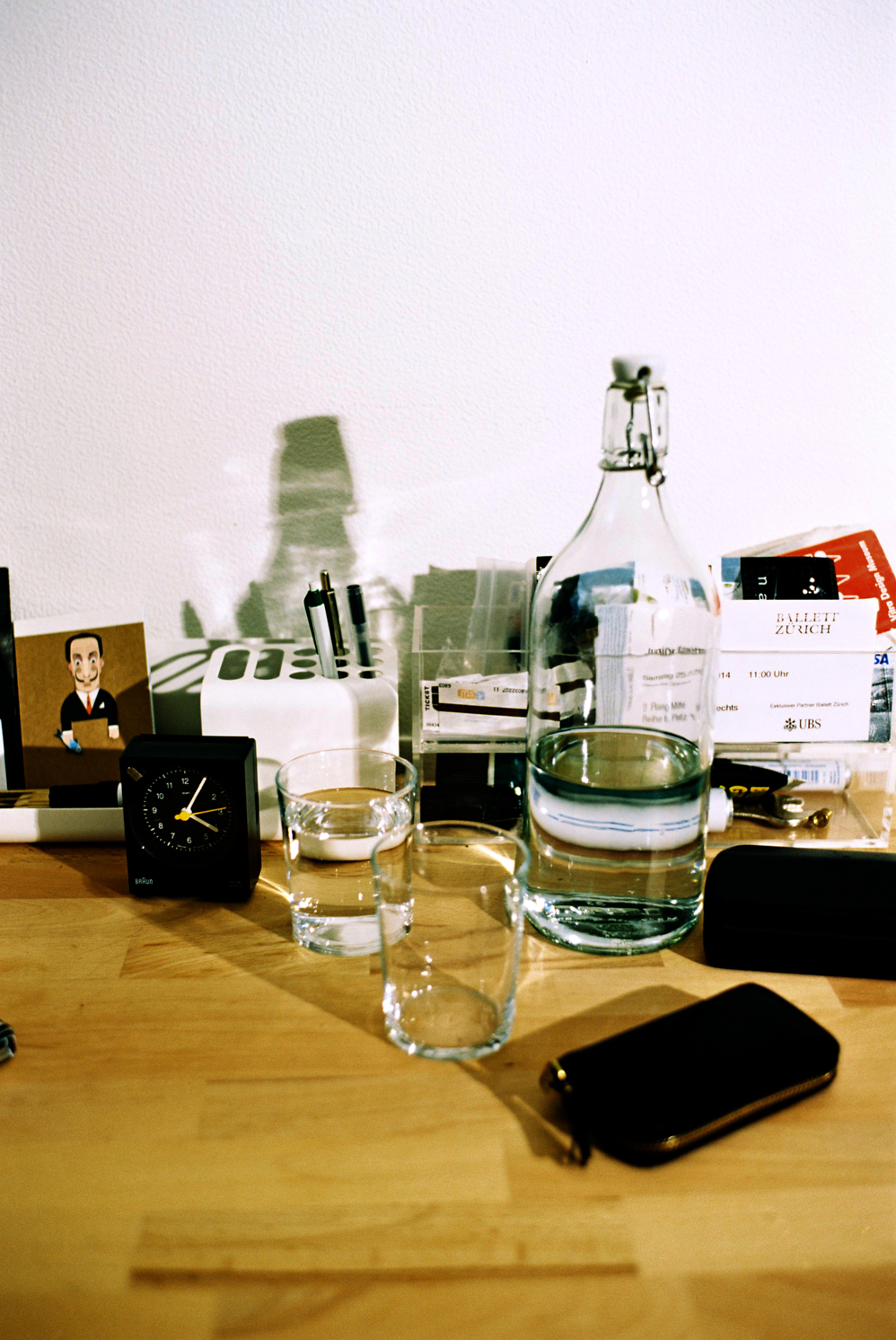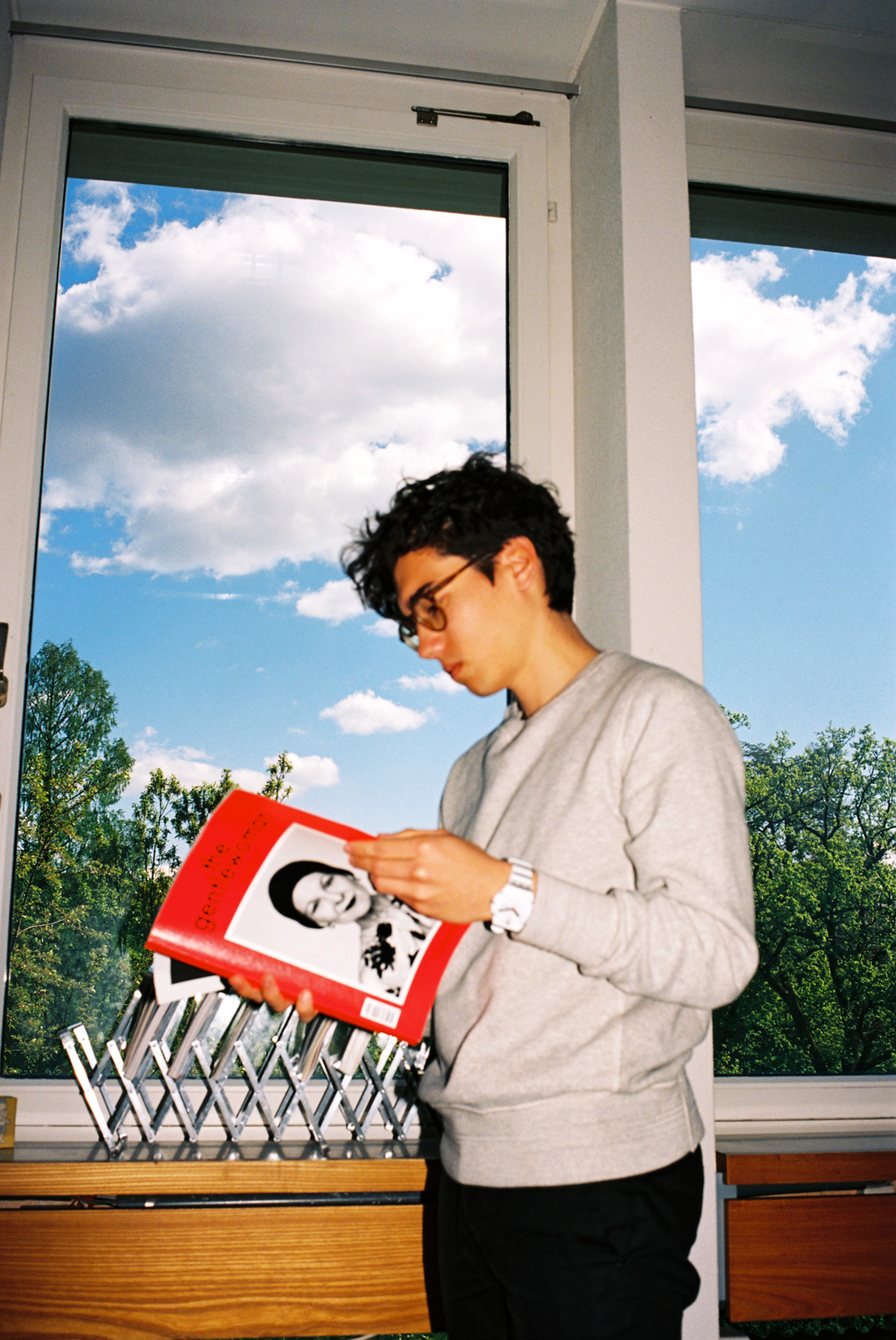 Pascal, you became well known through your fashion blog, now you're a photographer. What's changed for you in recent years?
I no longer market myself, rather my abilities. I realized that I've put myself under more pressure with my work as a photographer than earlier with my fashion blog. I compare myself to older photographers – and I forget that they have more experience and a larger network. Just because I'm younger, doesn't mean that my work has a lesser value.
Which do you like better – editorials or advertising?
What strikes me is that advertising customers book photographers that have already done similar campaigns. So they are looking for a kind of security. But this is detrimental to the creativity and the variety of the project. It's always the same: with editorials you earn less, but have more freedom. With advertising the customer always has a say – sometimes too much of a say. I also noticed an increasing mix of editorials and advertorials. What is advertising, what is a free photo spread, what are the interests behind it? I find advertising exciting, but I don't want to just deliver an image.
Is it even still possible today – with publisher's shrinking budgets and businesses' rising expenses for content?
A good example for this is the London photographer Jamie Hawkesworth. In the beginning of his career he photographed teenagers at boarding schools with a documentary approach. Fashion firms such as J.W. Anderson discovered these images and booked him for fashion campaigns. Afterwards, for example, he photographed Ai Weiwei for Dazed & Confused. Hawkesworth stayed true to his style. In the campaigns he did exactly the same as earlier, other than that the teenagers were wearing expensive clothing. The advertising customers have an exact idea of the campaign and the images – and always want to see the same result on their screens. If it doesn't meet their expectations, they get nervous. But maybe there are also new approaches.
What new approaches do you mean?
For example, Swiss, the airline, recently launched a competition called "The Swiss Explorer." It's a blog where a person can travel for Swiss and post images from other countries. I always wanted to suggest this, because the Swiss blog wasn't very attractive before. It would be great, if you could be paid to show which restaurants you like, which shops you prefer. Companies have to be bolder to do this kind of thing.
This goes in the direction of trend research…
I don't know what exactly a trend researcher does, but these areas are coming together more and more often. It's still about ultimately finding someone who has money and is convinced that your perspectives will create added value for them. Of course, companies need to scale their spending on advertising – and these kinds of projects can't always be measured in numbers. I would describe this 'job' as a living bon vivant (laughs). You travel around, look for the nicest things and show them to readers. You really have to throw yourself into this kind of work, as it relies on continuous input from your network.
On the side, you also work for a vintage furniture shop. There you take care of the communication via social media and blogs. How did you get this job?
On the one hand it gives me financial security, on the other hand I find this world very, very exciting. I'm really interested in furniture and the setting of the shop is great. A lot of customers come out of the arts. I don't want to be an artist myself, but I feel comfortable in this world. I can grapple with the topic of art from a different perspective and use this approach with the galleries that buy from us.
Why don't you want to be an artist?
I don't feel entirely comfortable in this very person-fixated gallery/artist environment and the whole cosmos that goes with it. I like the world, but not when I'm standing in the center of it. I like to create something for clients. I think I'm lacking the artists' attitude. Art has to be authentic and the artist has to stand behind it. In art school I didn't find a field that really spoke to me. I'm more myself when I'm doing assignment photography. Just because you are creative, doesn't mean you have to call yourself an artist.
When did you start with photography?
When I was 18. I had the choice of a camera or an e-guitar. My parents thought that I should take the guitar, because I had never taken photos before, but I had played the guitar. Maybe then I would have become a musician (laughs). But that's not my nature. I chose the camera and now I'm really happy about that. Two years later I started my blog because I was always on the Internet.
Pascal, you're not really an extrovert. How is it that at age 20 you started to make self-portraits in different outfits and put them on the net?
That's the advantage of the Internet. You communicate and engage indirectly. The computer and the Internet are between you and the public. This is different from a musician on the stage. I took the most fashion photos in my parent's garden. This was also a protective frame. I probably also launched my blog at the right time and was one of the few men who embraced the theme of fashion. Through blogging I got to know a lot of people, and myself, better. A lot of people gave me insight into their lives through their work. This is my goal: to take these things that interest me further and to integrate my job and earn money with it.
Why did you stop the blog?
I was in the limelight too much and didn't want to be known as a blogger.
But isn't blogging the dream job of your generation?
Not mine. I wanted to be known for what I do, not who I am. From an economic standpoint, of course it was crazy to end the blog. I had quite a few readers and could have lived off the advertising to some extent. But at some point it became clear to me that I didn't want to present myself as a blogger when I wanted to be taken seriously as a photographer. Now people book me because they like my photos. That fits me better.
As a blogger you were a digital native, now you photograph for print magazines. Which do you like more?
Each medium serves its own purpose. A well-programmed website with space for images can be just as good as a well-made magazine. I have no emotional attachment to a medium – it just has to be good! Although, I do see good photo spreads more often in magazines.
It can't be that you're 25 and nostalgic for print magazines…
This is really funny – above all because I'm coming out of the digital realm. It doesn't have anything to do with nostalgia, rather with how websites are curated. A magazine is completely considered as to how it is put together.
How would you describe your style?
I take a lot of portraits together with a reportage style. I mostly photograph people, but sometimes also places. I work with natural light and barely edit the images. My photos have a certain quietness to them – I don't use a flash. My photography is mostly an image of something with a corresponding text.
Who inspires you?
I think the Swiss Art Director Beda Achermann is great. He has his vision and the client accomplishes this with him. Without compromises.
What do you think about Zürich? Have you ever thought about moving to another city or country?
I've lived all my life here – I like Zürich. Zürich is a cozy yet international city. It's as pretty as a picture and you can reach almost everything on foot. You can get anywhere with a bike in 15 minutes. The quality of life is high and it's in the middle of Europe. You can quickly get to London or Paris. The different districts of the city all have their own vibe. And yeah, all the old wooden pools from the 19th century! Where in the world is there something as beautiful?
Also Zürich offers fantastic culture with theater, opera, museums and galleries. The streets are clean and the transportation is on time. In Zürich, you live in a city without the overwhelming hustle of a larger city. I know London and Istanbul really well, but I'm always happy to return to Zurich. It's a good hub and yes, as a creative you can still earn money.
Thank you Pascal for sharing your passions with us! To see Pascal's work visit his website here.
Photography: John P. Walder
Interview & Text: David Torcasso