Nicole Hollis developed steadfast creative ambitions from a very young age. Her desire to enter the design industry saw her dabbling in fashion and graphic design in her small Florida hometown before embarking on a career in interior design that took her to New York, Paris, and, finally to San Francisco. It is here where she established her own studio and lives with her husband and two-year-old daughter.
Her diverse portfolio includes everything from Bay Area-inspired hotel decor to modern rustic wineries, and nightclub-esque private penthouses. This is not some show-up-and-throw-some-pillows-together styling; Nicole and her team often work closely with architects from a project's inception, informing everything from interior layouts to lighting design. Her affinity for dark, dramatic environments might lead one to believe her personal theme song is "Paint It Black," but this aesthetic belies a genuinely bright personality and infectious enthusiasm for what she does. This girl is, plainly, a joy to be around.
We met with Nicole on an unseasonably warm and sunny day in San Francisco at her office and studio, situated on a small, quaint tree-lined side street in the city's industrial SoMa neighborhood. The skylit HQ is like a well-curated curio shop by way of contemporary modernism crossed with a material research lab. It is a hybrid mashup truly representative of her own eclectic tastes.
This portrait is part of a series with Vitra. Visit Vitra Magazine to delve deeper into specific design pieces and individual interior concepts.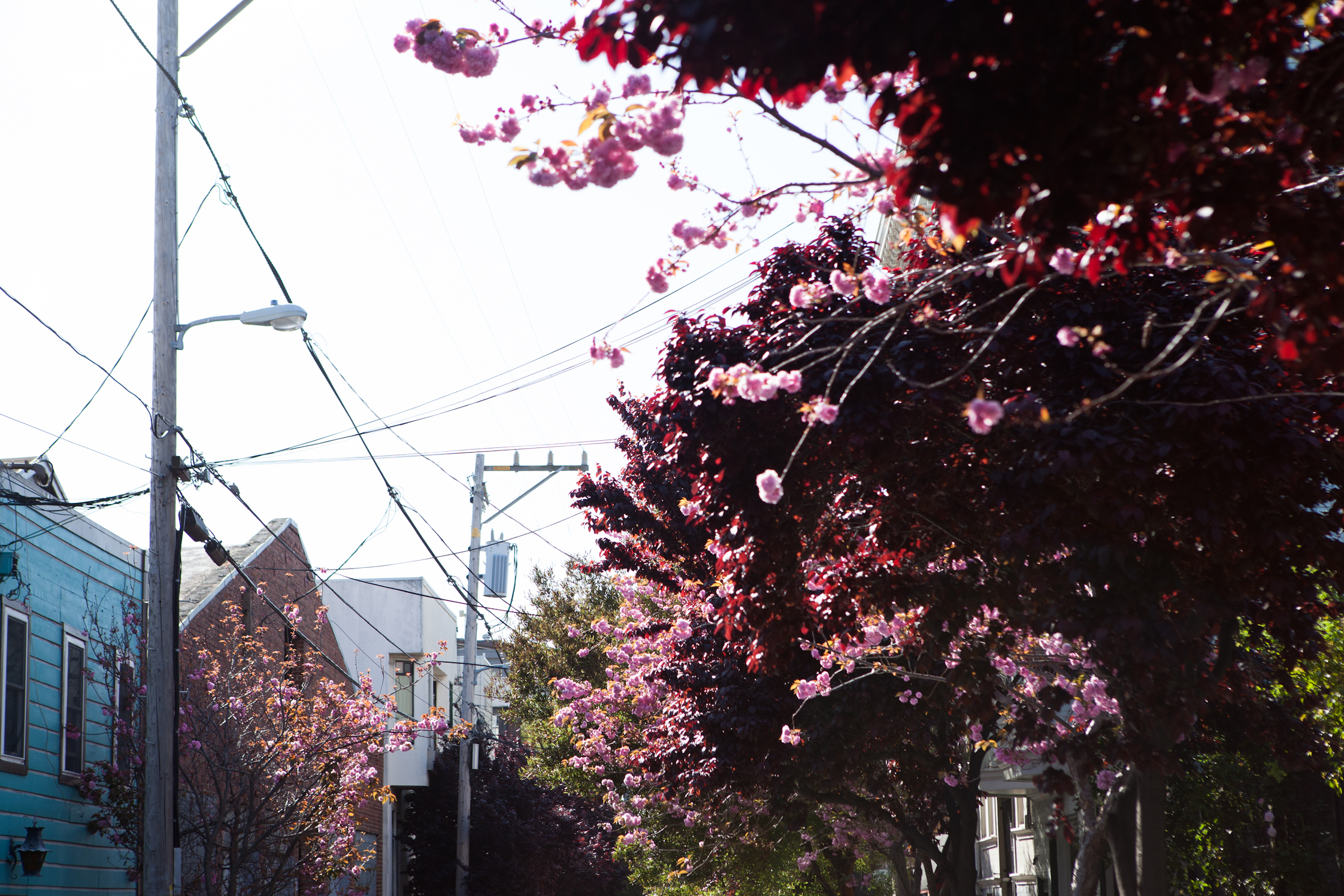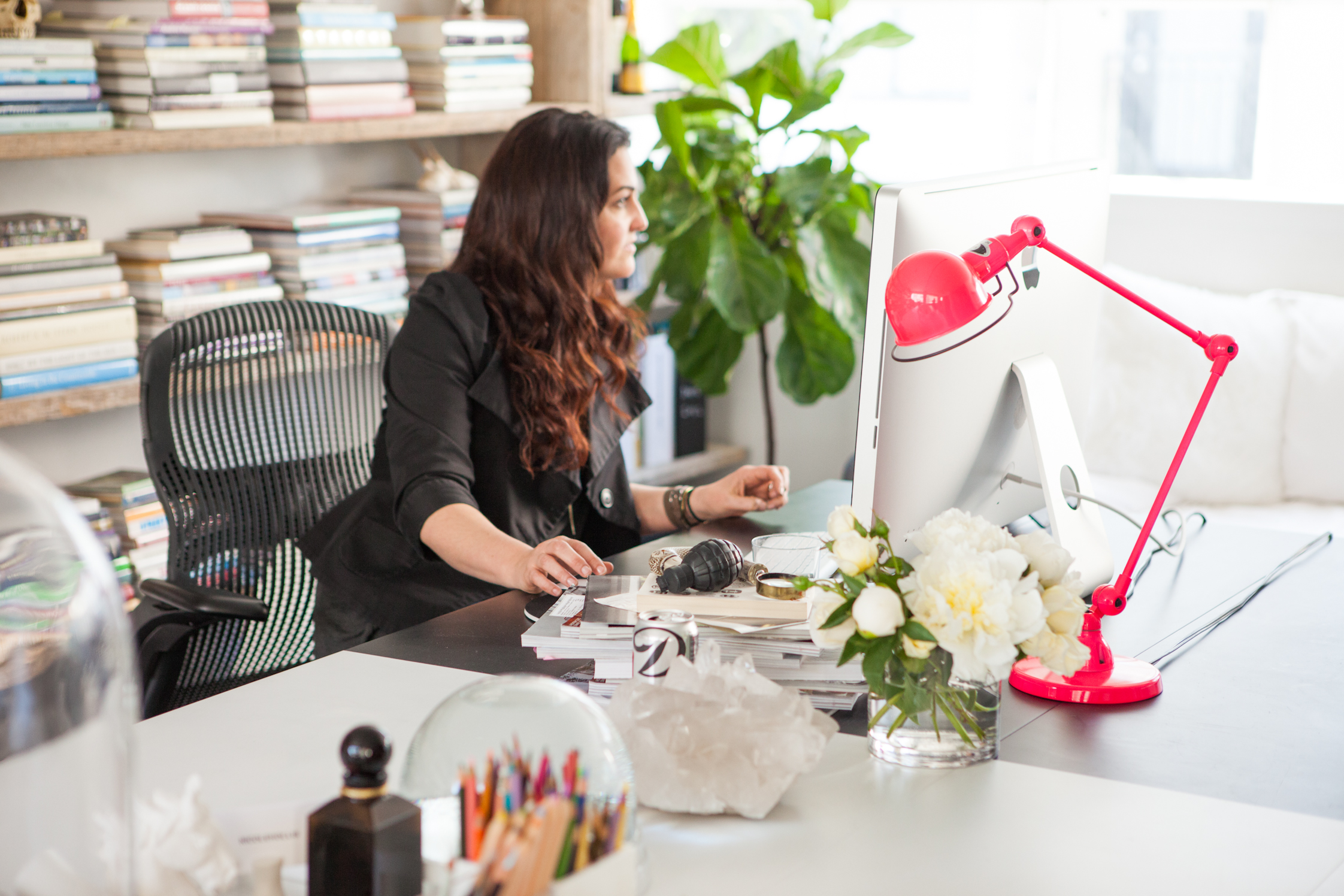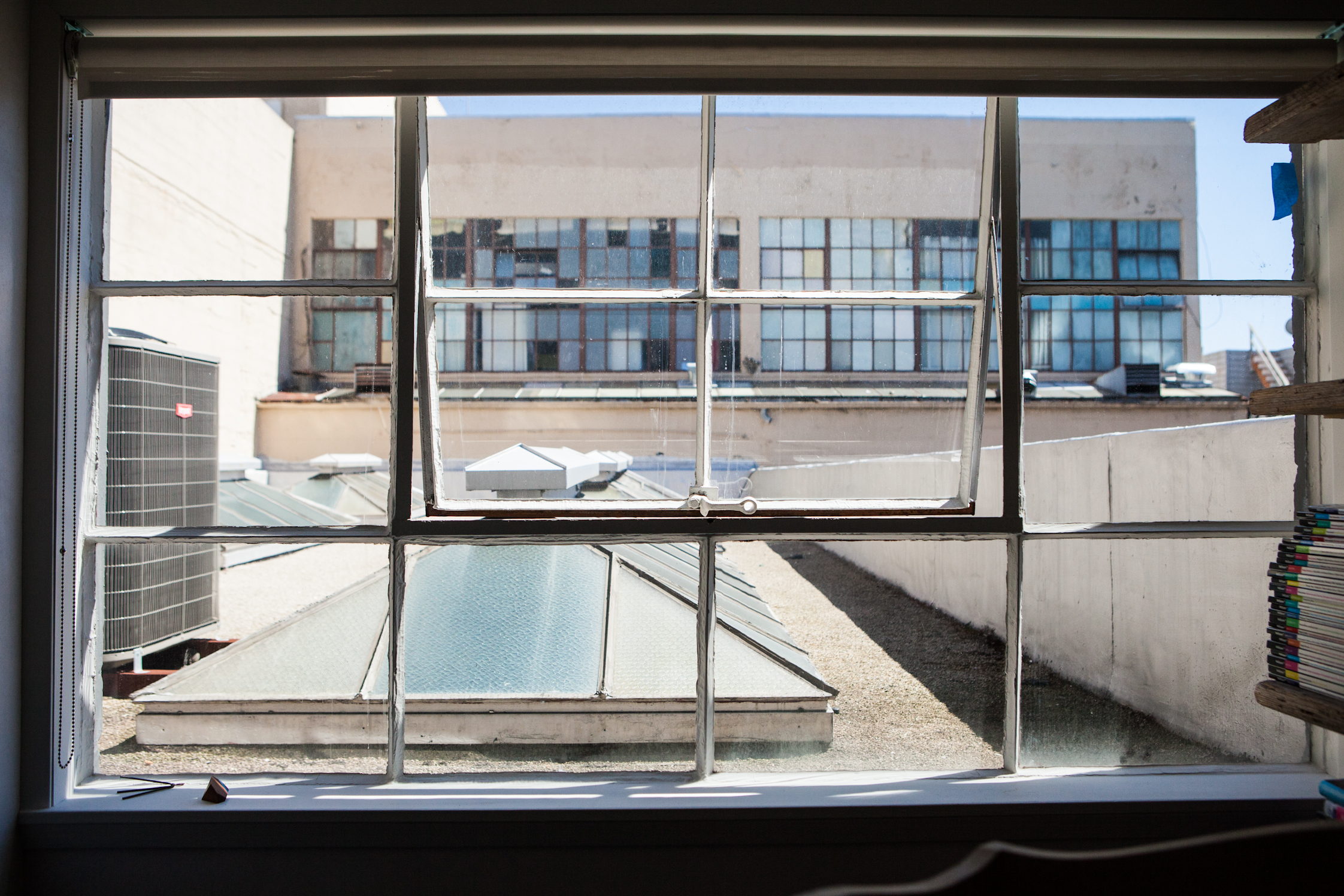 Where did you grow up?
I was born in Jupiter, Florida, a place that was half-redneck, half-surfer. As a kid, I'd wake up and go and feed all the animals, the horses, the chickens, all in my underpants. It was the middle of nowhere.
Do you remember when you became aware of "design"?
Nearby Jupiter Island, was very seasonal, with all this old money. As I got older my friends' parents would maintain these houses in the summer. That's where I saw all this beauty and architecture for the first time, and it really spoke to me. I was like: "Oh, wow."
Were these decked out in a particular style?
Oh, it was rooms done entirely in one fabric: matching toile to the wall curtains to the coverings to the upholstery. Then there was a very Mediterranean influence, with center courtyards and colored tiles. At one point I complimented someone's curtains and she said, "Yeah, my interior designer picked them out." And it was immediate: "I wanna do that!"
Do you find that these early influences have stuck with you as you developed your own tastes?
Well, nature has always been a force, with everything; I want to see plants and fresh flowers, and I love taxidermy. I saw a lot of dead birds and animals growing up, and I didn't think they were gross, in fact, I thought they were beautiful. The color combinations, shapes, forms, complex patterns and textures, minimalism and complexity of skeletons; I don't know why they move me, but they do. Even the decay. Then there's this tension that I love, contrasting those with a slick plastic chair or something truly man-made. Machined steel, raw glass, those are things that turn me on.
So how did you end up in California?
I moved to New York to go to FIT and study interior design, and I was working at an architecture firm there doing mostly retail projects. I came to San Francisco from NY with my boyfriend. We broke up a few months later, but I got a call from Starwood Hotels, which was establishing its new W brand, and I started as part of their design group. It was a great industry and great exposure, but I was managing more than I was designing. So I began to ask around, and found that Howard Backen was the best architect in San Francisco at the time. I faked my way in. He told me he didn't believe in interior designers but hired me anyway and taught me everything I needed to know. He says yes to everything; of course, it often means no, but I learned to study and consider all ideas, then show why they will or won't work.
Then you started your own business about ten years ago?
It wasn't intentional. I was trying to figure out the types of client projects I wanted to do, to pull in the right collaborations so we'd have a great team. In the beginning I worked out of the back of my house.
In the meantime you've built up an incredibly diverse portfolio. Do you have different approaches for these wide-ranging commissions?
Everything starts with a conversation, and it's always a conversation about a sense: "I want it to sound like this, or smell like this." It's obviously important to consider what it will look like, but also how it will feel. That's the beauty of California, you're so tuned into the light, the trees, and the air. It feels good. When I lived in New York, I used to close my eyes on the subway and think about the ocean.
What is one of your favorite jobs you worked on so far?
It was a custom home situated on a beautiful site on the big island of Hawaii, surrounded by natural brush and volcanic rock with views of the ocean; great clients with excellent taste who understand how to communicate their needs and desires without obstructing the creative process.
Have you seen the industry change in the past decade? It seems the pace keeps getting quicker and quicker.
I've been thinking about this a lot. I need to write a manifesto. I want to go back to slow design and create a Slow Design movement. Fast stresses me out. Just look at all this stuff we're putting in landfills. Real design has longevity. I want something that's going to stay, and have a lifespan, and not just be around for one season.
Where do you source these treasures that you incorporate into your projects?
We're always scavenging, hunting and gathering from salvage yards and flea markets. We do a lot of custom fabrications as well. I want to be in the shop, on the construction sites, making stuff; I really enjoy that and getting into those details.
Outside of work, what do you enjoy doing?
Spending time with friends and family, scouring flea markets and travel. I am always looking forward to my next trip.
San Francisco is known as a foodie city. Do you have any favorite local cafes or restaurants in your neighborhood?
I love Pizza Napolitana around the corner from my office – they have the best pizza ever. Then there's BarAgricole for after work drinks, and Sightglass for coffee.
A lot of people hear "interior designer" and they think pillows and finishing touches, but you have a far deeper influence.
We get in as early as possible on a project, so we're really involved in shaping the interior and exterior architecture. We try to work with the landscape architects where possible to make sure the the bones and materials – but also lights, lines, and shadows – of the projects are great. It's also manpower. It takes a lot to put together a house; style and taste, but also organization, brokering interactions with dealers, vendors, and suppliers.
What's your own home like?
We recently bought a place, ripped it apart, and now are figuring out how to put it back together again. It's actually the American architect Julia Morgan's old residence, which isn't an official historical site, but is a place of interest. We'll put a plaque on the outside when it's all done.
Is it tough to do interiors for yourself?
It's impossible. My husband is super modern and minimal and wants to live in a white box, me on the other hand, I have a split personality. I want to collect things, but then I have too much stuff. I'm struggling with it. There's this pressure that, "I should make a statement", but I don't want to do that at all. I look at this stuff all day, trying to create new ideas, so when I go home I want it to be quiet and simple.
How do you reconcile the two?
I try to just go with my gut. I live in my imagination; in a creative job, that's where you are all of the time.
You also have a two-year old daughter, which I'm guessing has also impacted your approach?
Yeah, I'm more aware of what things are made of, and thinking of everything that your kid is going to touch. And my priorities have changed. I'm laser focused now. I want to get in, get my work done, then get home and be with my family. Some of the things that I would have worried about I just don't anymore.
I can imagine that's actually allowed you gain a new kind of freedom with your work, too.
We believe in timelessness and integrity in design. We want to curate, a collection of beautiful objects.
And your clients must trust you to make them happy?
Totally. Now they just say, "Do your weird thing, Nicole. Nicole-ize it."
Nicole, it's been great hearing about your path into interior design. Thank you for showing us around your studio. To find out more about Nicole's work and see some of her previous projects, view her website here.
This portrait is part of our ongoing collaboration with Vitra. Find out more in the FvF Journal.
Photography: Laure Joliet
Interview & Text: Jordan Kushins