When the waves roll big and hollow, and most surfers retreat to the beach, Nic von Rupp, one of Europe's best tube riders, keeps on paddling against the flow.
The 25-year old pro-surfer loves the thrill of bigger waves and tries to constantly test his limits. For some, it's an incomprehensible addiction, but for Nic, this urge has taken him around the globe in search of perfect tubes and personal fulfilment.
Undoubtedly, Nic has a tenacious grip on his goals. In Hawaii, the surfing world's ultimate proving ground for aspiring professionals, Nic spent a whole decade trying to score the perfect pipeline wave and reach international recognition. Aside from free-surfing and riding gigantic waves, Nic is also pursuing other exciting challenges in his aqua-centric life. One of his main focuses is competitive surfing and his dream to qualify for the World Championship Tour. There's no denying it's a tough road, and one of his biggest challenges yet, but that's the sort of pace he thrives on.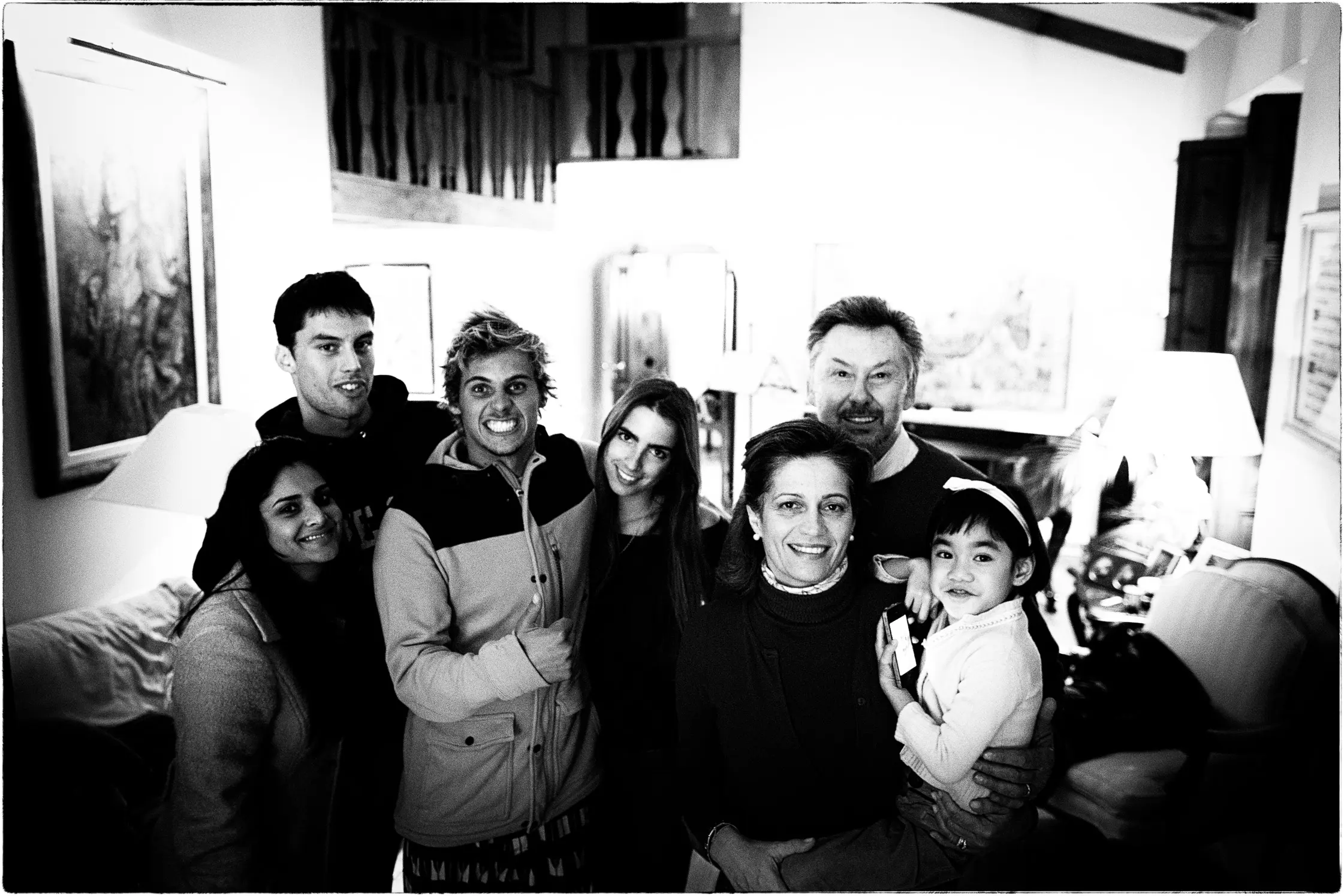 Nic, how did a pro surfer with German roots grow up in Lisbon?

It's common in Europe that people from the colder, Northern countries tend to migrate to the South in search for sun and beautiful beaches. My dad is German and my mum is Swiss, so no exception here. They also had plans to move to a sunny place, and in their eyes, the coast of Lisbon was the perfect place to bring up a family.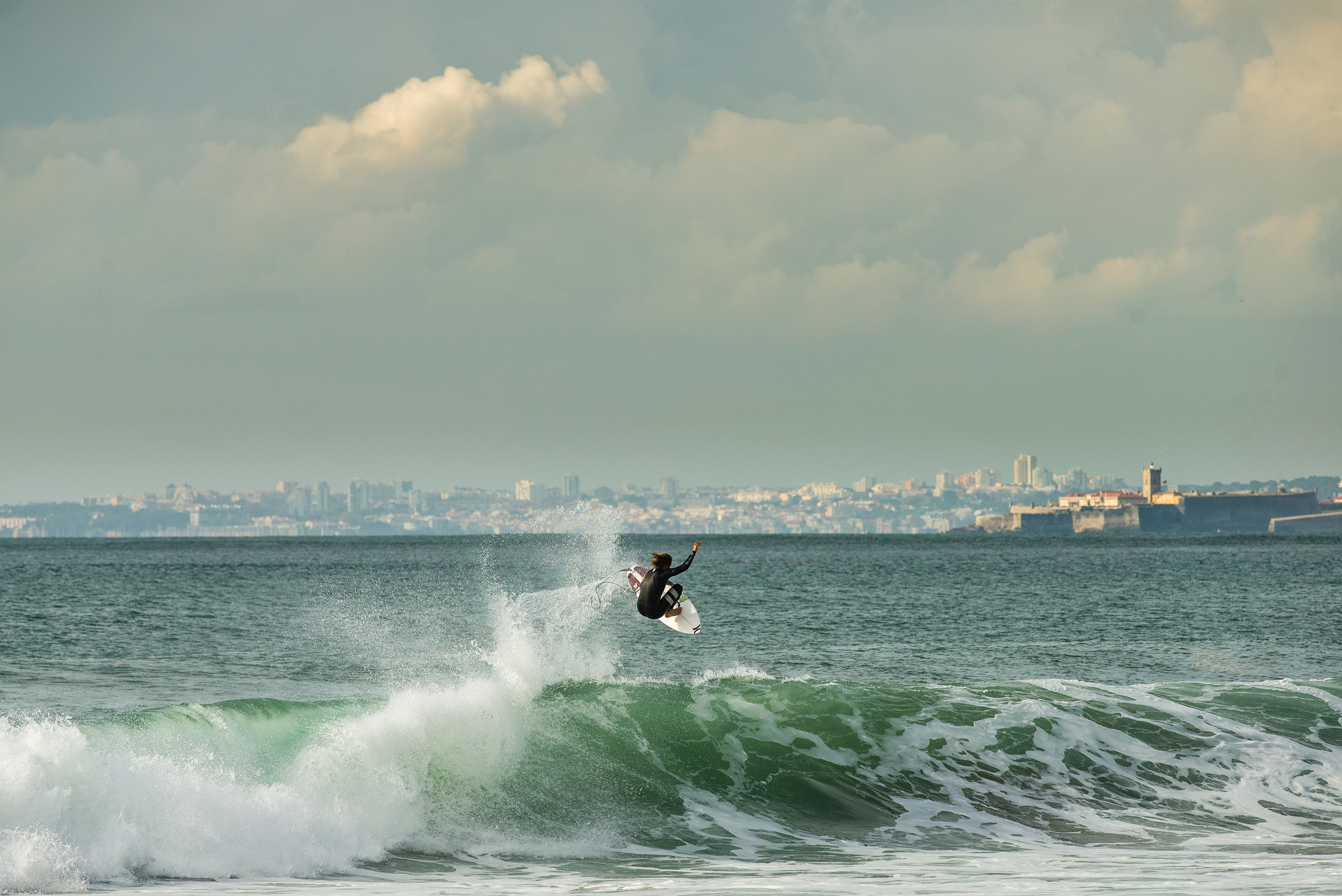 You hold German, American, Swiss and Portuguese passports. What nationality shaped your character the most? 

I definitely had a rigid German education at home and at school. It's something that sticks with you for a long time. But you can also say that Germans and Portuguese contrast each other. They are two complete opposite cultures. Germans are workhorses, no such thing as being delayed or late, and the Portuguese work at their own rhythm. They have this laid-back, Latin style. I grew up in between these two cultural frameworks and I'm just a mix of both. When it comes down to surfing – my German roots helped me become dedicated and willing to succeed, and it was my Portuguese background that predestined my deep love for the sport and my lifestyle.
You grew up close to Lisbon and you are still living there today. What makes this city special for you?

I love Lisbon. The more I travel the more I appreciate my roots. I live 30 minutes outside of Lisbon in a precious coast and nature park called Sintra. For me, it's the perfect balance between the intense capital city life of Lisbon and the laid-back beach vibe. I often compare Lisbon and the area around it to cities and places in California. You have the best of both worlds – the urban city life with the typical hectic rush of the people and industry, but just five minutes away, you can retreat to the beaches. That's just like people who have jobs in the city but they live in places like Laguna Beach. They drive everyday to Los Angeles, have their jobs, then retreat to their little bubble. That's the same in Lisbon.

But when it comes to surfing, Lisbon stands alone, right?

Lisbon is the European surf hot spot. The city is virtually surrounded by world class surf beaches. Some of the biggest waves in the world can be found in Nazaré, which is only an hour drive to the north. Then there is Ericeira, where some of Europe's best and most consistent waves are located – ranging from beach breaks to powerful reef breaks. It's just a 40-minute drive along the coast to Ericeira from Lisbon city center. Plus, seven different surf spots around the Ericeira surf zone have collectively been appointed a World Surfing Reserve, the only one in Europe so far. Finally, the most popular and consistent waves in Portugal is Supertubes, located in Peniche, Baleal. That's where you will find world class waves. All you need is a west or north-west swell of at least 2,5 metres, and wind blowing from the north. If this comes together – there is no reason to cross the Atlantic Ocean in search of perfect waves.
What's your personal favorite wave in Lisbon?  

It's hard to pick! But in terms of consistency and different moods, I'd have to go with a local one named Coxos. The wave is a rock bottom righthander that is really fun when it has three to four feet swell. But it can quickly change its happy face into a barreling monster when the ten to twelve feet swells and clean offshore winds start hitting the coast.

I also enjoy surfing spots closer to the city. In Costa da Caparica, the waves are not as strong as in Coxos. There you find fun ripple sand bottom peaks surrounded by protective piers. It's a great place for me to train for upcoming competitions and only a ten minute drive from the centre of Lisbon.
Some years ago the World Surfing League (WSL) wanted to establish Coxos as an official tour stop of the World Championship Tour. The locals in Ericeira rejected the request. Even the local surf club is not allowed to host a surfing competition at Coxos.     
How would you describe the Lisbon surf scene?

Surfing is sophisticated around here. It's no longer considered a sport for beachbums or people from lower social strata. It has penetrated the mainstream. European surfing is still very young, maybe just one generation old. When I started surfing at the age of nine, the sport didn't have an identity. I finished school claiming I wanted to proceed with my surfing career, but all my peers and family always tore that dream down saying "there is no way to making a living on surfing." Surfing wasn't recognized as a credible sport in Portugal around this time, unlike Hawaii or California. There, it was a tradition passed down through generations of grandfathers, fathers and sons, all brought up in the beach lifestyle.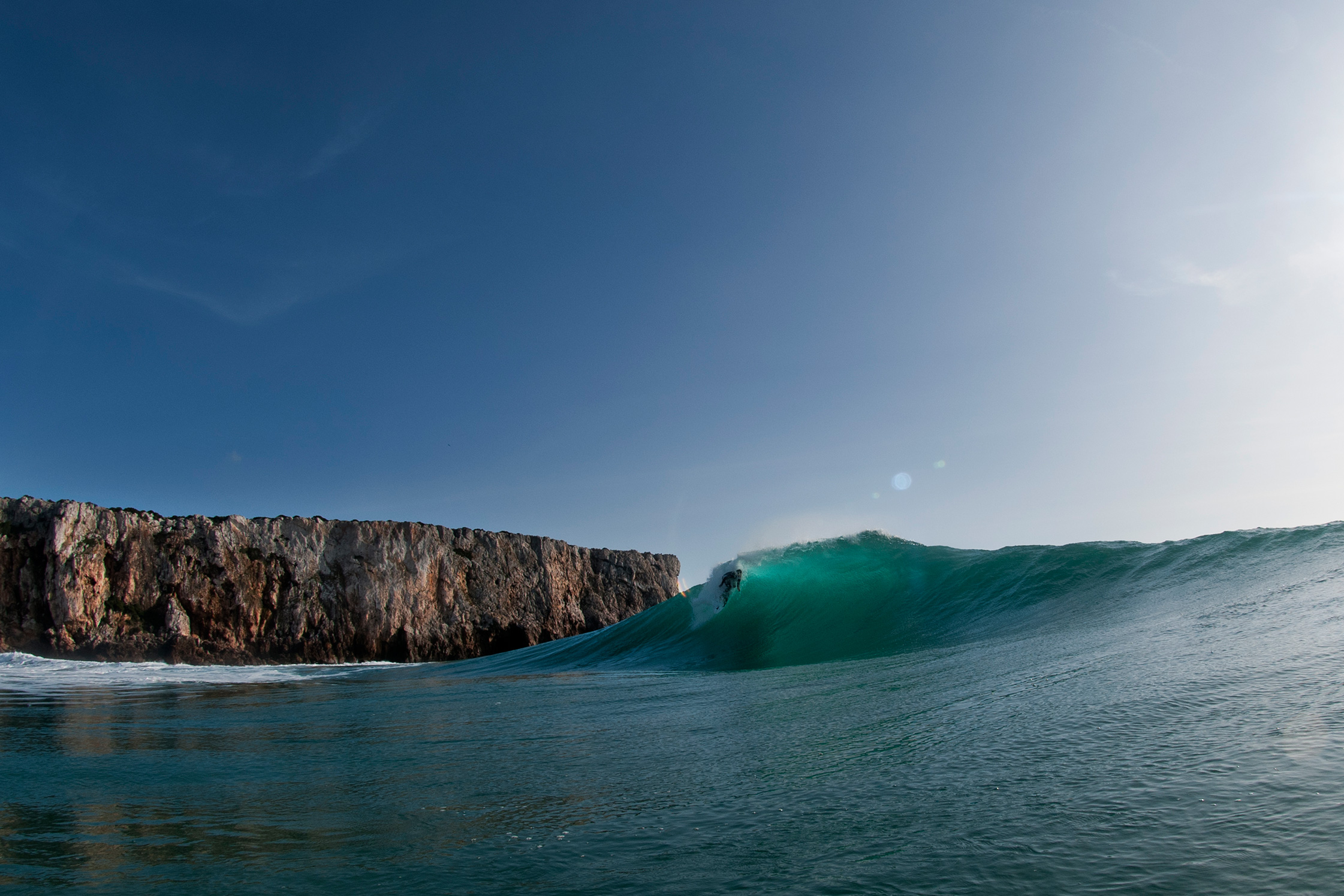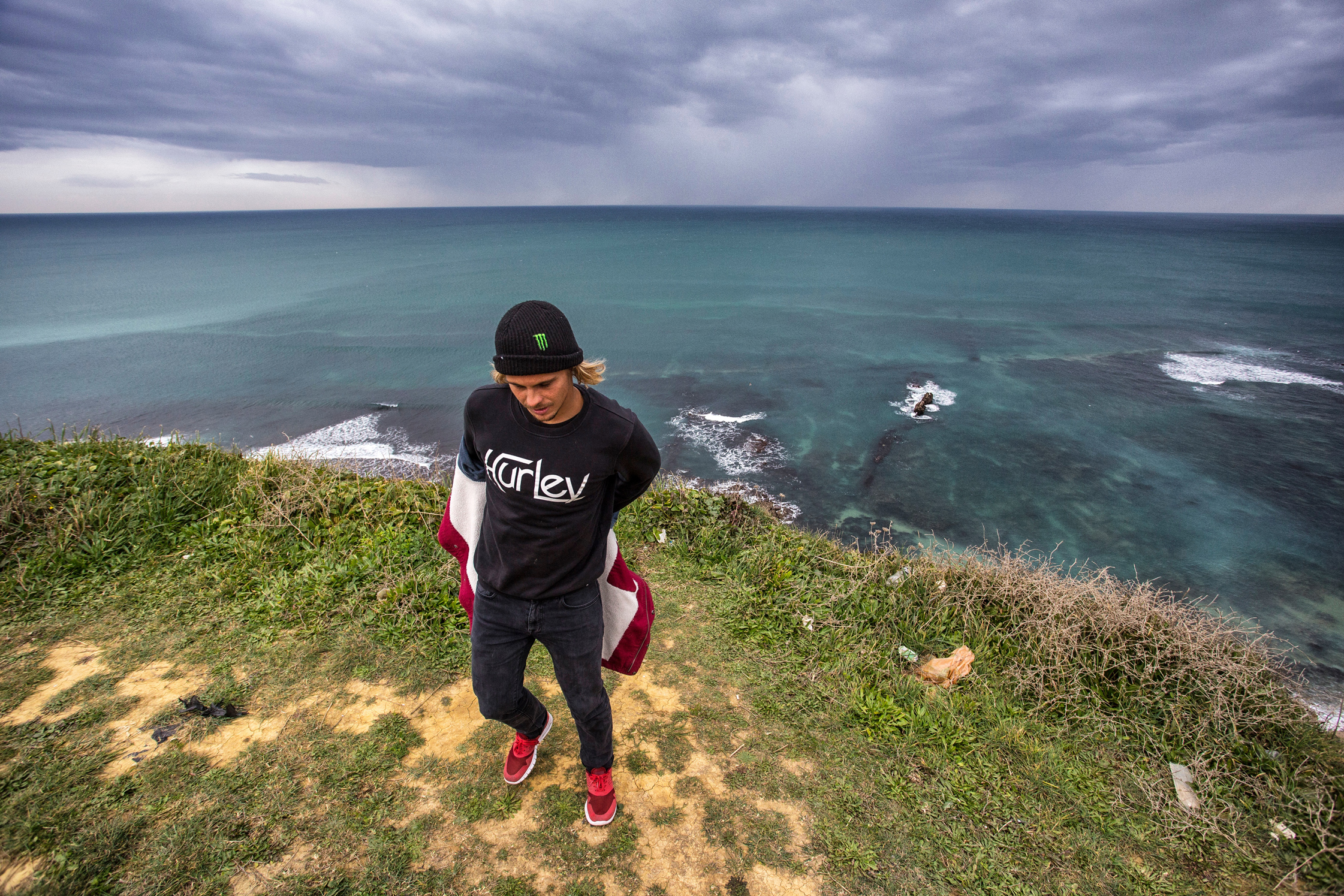 Surfing in Lisbon has only a short history. It started in 1967, when a few Australians traveled along the coast, stopping in Ericeira to surf at Praia dos Pescadores. Nick Uricchio, a local shaper (Semente Surfboards) and eventually Nic's sponsor, settled down in Ericeira around 1978, when it was a true surfing wilderness. Over the last 30 years the former fishing village has turned into a popular and world-renowned surf mecca.
Last year you started your first film project called 'My Road Series.' Can you tell us more about it?

Sure. It's a project the filmmaker Gustavo Imigrante and I developed. The concept is to bring something new to the community, to tell the stories of what happens during our surf travels, rather than showing only action-packed videos. A behind-the-scenes look, giving examples about how difficult it is for European surfers to stand out and make it on the international stage. We use the series to visit popular surf spots around the world and investigate those places through the eyes of European surfers.
For the second part of the series, you went to Pipeline in Hawaii, one of the most competitive surf spots in the world. What's it like there?

Every winter the whole surfing community travels to the north shore of Oahu with one goal in mind: riding a perfect wave at the notorious Pipeline. It's crazy, but there are a handful of Hawaiian locals that guard this wave and if you want a piece of it, you have to earn it. It's very competitive – 500 other surfers are right there, as hungry for the perfect wave as you are.
But you were able to catch one of the best waves there during the winter 2013 season, right?

Yes, but this was ten years in the making: It took me ten years to get my perfect pipe wave. Ten years of traveling to Hawaii, ten years of patience and fighting on the island to earn your piece of the cake. So when you do get that wave, it's an incredible moment and a defining experience.

Pipeline is like the center of the surfing universe. If you perform well there, you get international recognition. To make a career in surfing, you have to prove yourself on the North Shore. So this wave was a big boost for me, especially for my relationship with my sponsors, who are all based in the United States.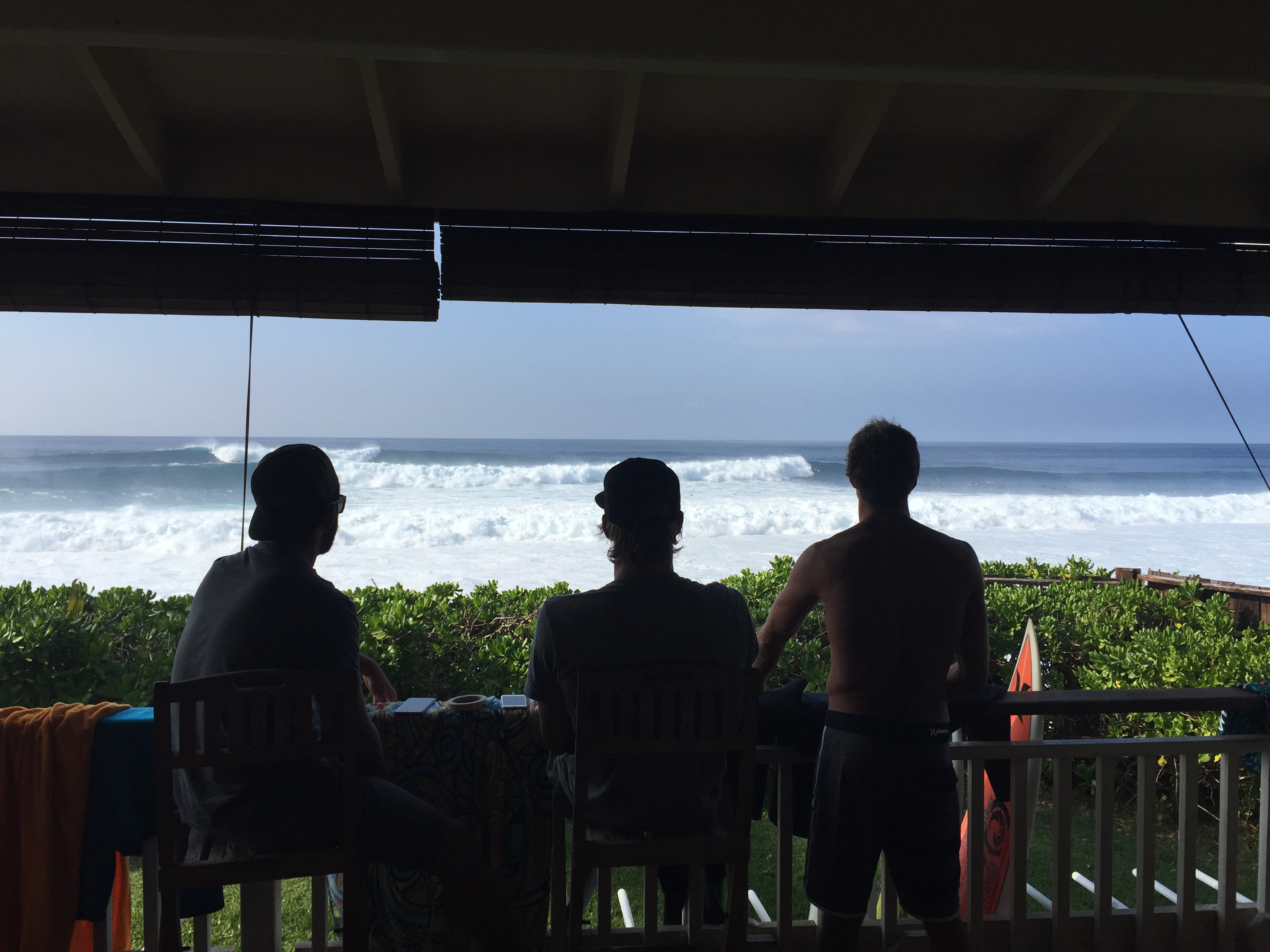 The North Shore is known as the focal point of surf localism and rivalry. Did you experience that in Hawaii?

I never experienced physical aggression, but I've seen a lot. The aggressive vibe is always in the water. Locals determine which waves go to whom, and punish those that breach the code of conduct by the residents.I've seen a lot of people that were frightened away from the line-up because of disrespecting the locals, including myself.

I remember a situation at the North Shore when I was 16 years old. I was really frustrated since I couldn't catch a single good wave because of all the locals. So I just paddled a bit deeper into the waves than all the others, and caught a wave that came through. And that's something you don't do – nowhere and especially not at the North Shore. A local started screaming at me and telling me to get out of the line-up immediately. It sounds crazy, but the locals didn't forget about this for a while and made life difficult for me in Hawaii. The North Shore is a really small place, it's like a surfing stadium. All the houses where the locals live are right in front of the break. So if you don't behave, the residents will see it and they won't forget your face.

For Hawaiians, respect is an important concept. When you respect, you're welcome. If you don't respect, then you have a serious problem.
The ocean is a very unpredictable environment, especially in big wave sceneries. How do you prepare yourself and how do you overcome your fears?

I just trust my technique. I've been surfing heavy waves around my home for a long time now and that built up confidence. But fear is always present, it's human. I've been talking to surfers that ride 30-meter waves – the most important lesson is not to fear the ocean, but to understand and respect it.

For me personally, big waves are a challenge. I like to test my limits and step out of my comfort zone – that's what keeps me motivated. I always follow the same procedure when I am about to surf heavier conditions.

First step: I check the ocean and the waves from outside, read the currents, trying to understand the rip tide and to predict where the waves would break. If there is a good set coming, or if I see potential, I get my board ready. Second step: I paddle out. Third step: I sit in the channel and watch the ocean. A good way to grope slowly to the conditions. Fourth step: I paddle closer to the waves and maybe catch one. That's my personal approach to overcoming my fears. But the key factors are physical training and mental strength. The more you train, the more fit you feel, physically and mentally. Of course, the material and a detailed safety plan with access to rescuing Jet Ski partners or protectives vests are important as well.
Von Rupp's speciality is Tube riding. He prefers to paddle into big waves instead of getting towed-in by a Jet-Ski. There is a big difference between these two categories of surfing: Being towed by a Jet-Ski allows a surfer to draw a safety line and surf outside the dangerous impact zone, although the waves in this category are usually higher and more powerful than waves you surf the traditional way. But when a surfer paddles into the wave, they have to take off in the impact zone, the spot where the wave has the most power and where a wipe-out is the most dangerous. The biggest wave von Rupp paddled into had a height of six meters. It was in Mullaghmore in Ireland, a place that is known for generating heavy, fast barrels. At the same spot he was towed into his biggest wave, a full ten meters.
What were your most dangerous moments in the water?

I've been in many uncomfortable situations: a 20-feet wave smashed on my back and exploded me into the air – it almost broke my back. The most dangerous situation in surfing is possibly going unconscious when you are underwater – it can happen when you smash onto a reef or when you are held underwater for too long. Fortunately, I never passed out. But you need to be physically and mentally prepared for this. You need to train on drowning, how to react when you are drowning, and you need a professional team that will rescue you immediately when you wipe-out and will reanimate you on the beach if they need to.

This past winter in Ireland I was really pushing my limits in one specific surf session. There was a set of waves coming towards us and I picked a really big one out of this set. All the other surfers just let it come through, but I turned around and paddled for it, completely over-motivated. I air-dropped eight feet from the top to the bottom of wave – it soaked me and my back hit the jagged reef that was only a few feet below the surface. An immense energy is generated when water is tossing you around and leaving you without any body control. Luckily, I was able to pull my vest and release my airbag to keep myself alive. It was not a near-death experience, but another life lesson.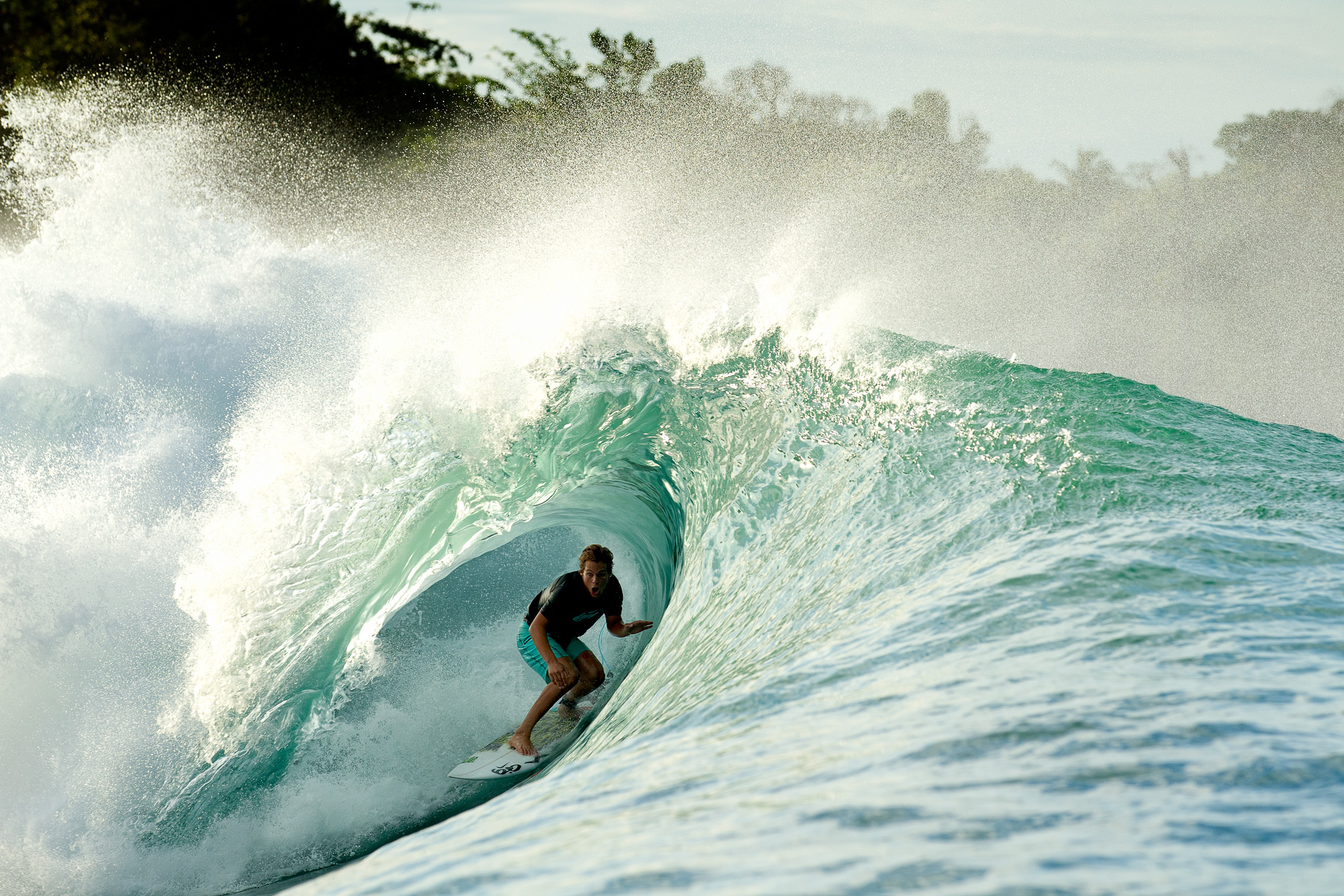 You are considered as one of the best tube-riders in Europe, but lately you have been focusing on international competitions. You've said your main goal is to get into the World Tour – why haven't you accomplished this yet?

Well, it's a long process of qualifying. There are so many good surfers out there and the level on the World Qualifying Series (WQS) is extremely high. It takes years to make it to the Dream Tour. Andy Irons was a three-time World Champion, but it took him four years to qualify. The WQS is a highly competitive tour, and the hardest part for me is that you don't surf in quality waves like the ones in the World Surfing League (WSL). I can't fully apply my strengths in those waves.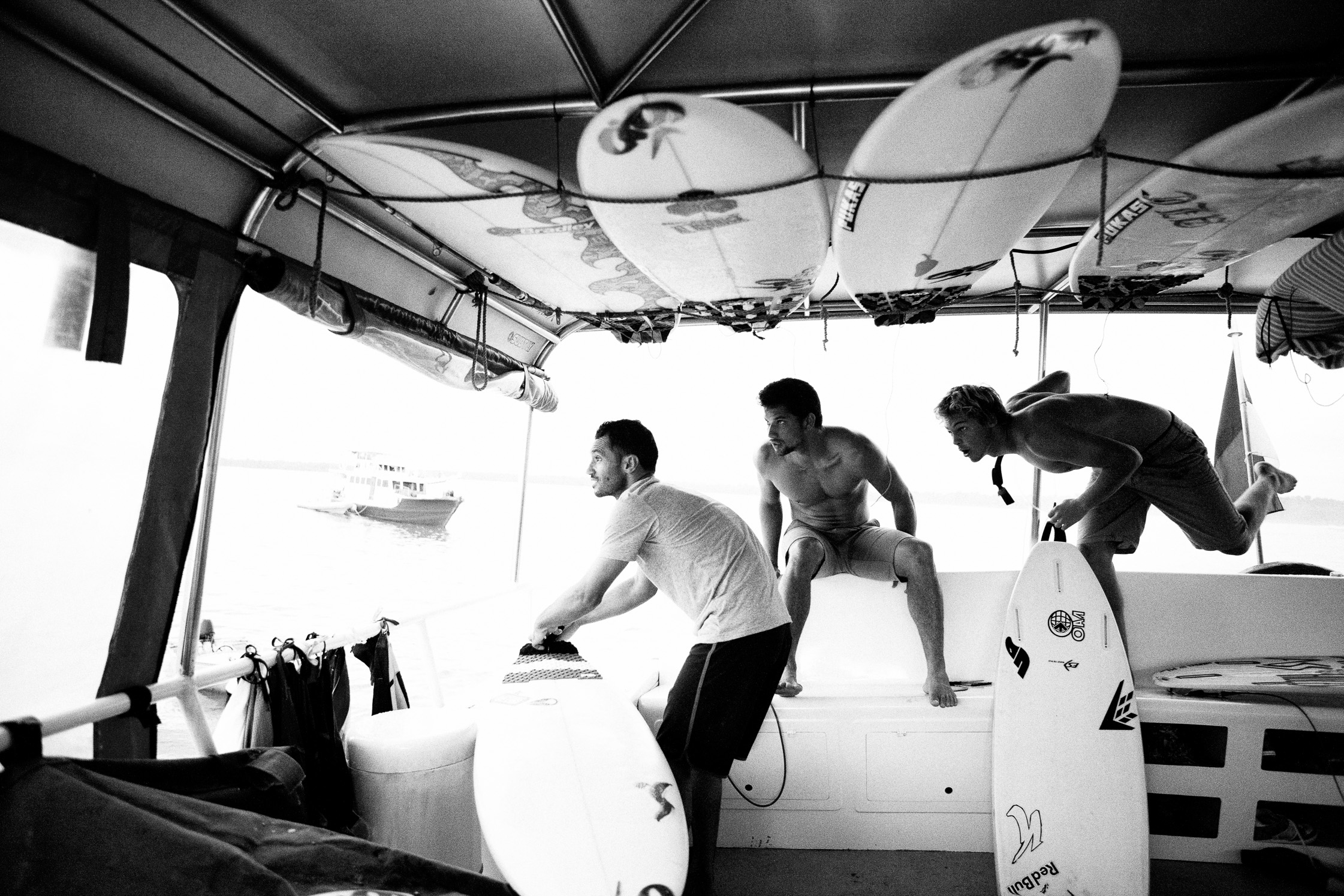 What will you do to get there?

I am in the process. I just need to stay focused, keep calm and continue training hard. I have my personal physical trainer and two surfing coaches in Portugal. I train with them five times a week, five hours per day. We are working hard on improving my performances and technique in the water, especially with focus on competition surfing. It's my big goal to qualify for the next two or three years. It's basically now or never since I'm 25 years old now.
Do you have plans for when you end your surfing career?

I am far from retiring right now, but I do think about my future career a lot. I really want to be involved with surfing and the ocean for the rest of my life. I had the chance to attend a lot of meetings through my sponsors and I try to learn as much as possible and gather contacts. My family doesn't have a sports background, they are all business people, so that influences me a lot as well – makes me want to work on the business side of surfing.
Thank you, Nic, for giving us the chance to accompany you on the road and letting us look into your exciting life. Interested in more surfing stories? Head over to our surfing section. This portrait was produced in collaboration with OSK.
Photography:   João Bracourt / Andre Carvalho / Pete Frieden /Lars Jacobsen / Alex Laurel/ Jeff Lindt / To Mane / Pedro Mestre / Michael Williams / Francisco T Santos
Interview & Text: Oliver Nermerich