Benno Simma has not only established his professional reputation within his hometown and restored residence of Bolzano, but also throughout Italy. After studying architecture in the historic city on water, Venice, this passionate South Tyrolean was first drawn Milan and then to Rome before settling down for good in his familiar surrounds of Bolzano. During university years, Benno progressed from merely observing political and cultural trends in society to actively shaping them. Through a myriad of creative endeavours, the 64 year old upholds two overriding and constant aspirations in his work: to question elemental structures and shape them in new ways.
An example that perfectly demonstrates Benno's complex while solution-oriented way of thinking is his design 'Six for All'. As a flexible minimisation project, this product consists of six wooden parts with which a stool, chair, shelf, bed or dinner table can be constructed via an organic and intelligent concept.
Aside from his design, Benno is also known for his quintet that is named after him. The Jazz troupe 'Benno Simma X-Tet ' sings songs about society from the curious perspective of a dog, accompanied by a healthy dose of comical satire and skewed Denglish. With an extraordinary view of the South Tyrolean mountainous landscape, Benno talks about bureaucratic architecture, passionate mania, and the balance and interaction of diverse creative scope within his 150 square meter atelier.
This interview is part of series of portraits that are produced in collaboration with Südtirol for adidas Journeys. Discover and experience more about the beautiful region and inspiring people of Südtirol in the soon to be released video portraits.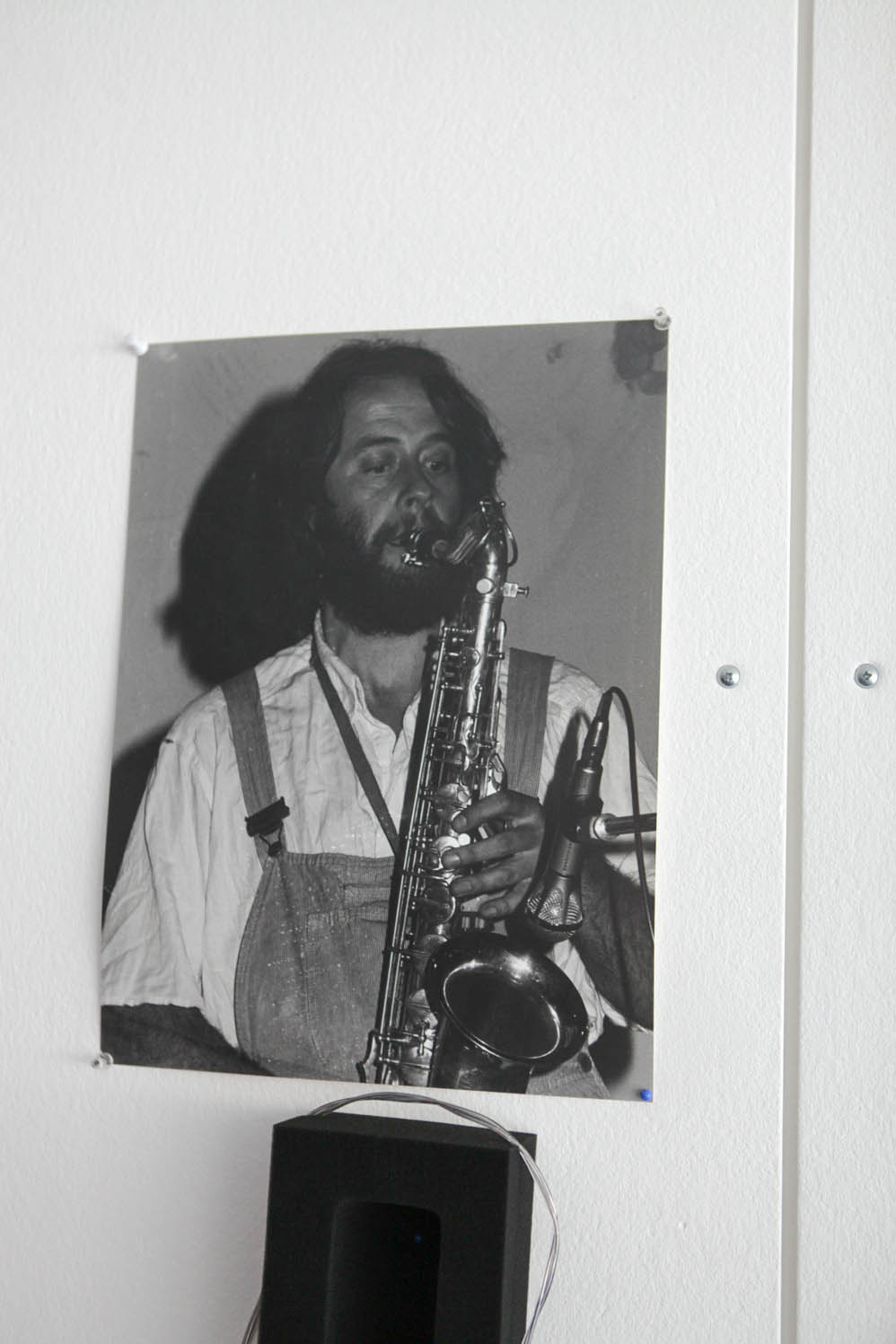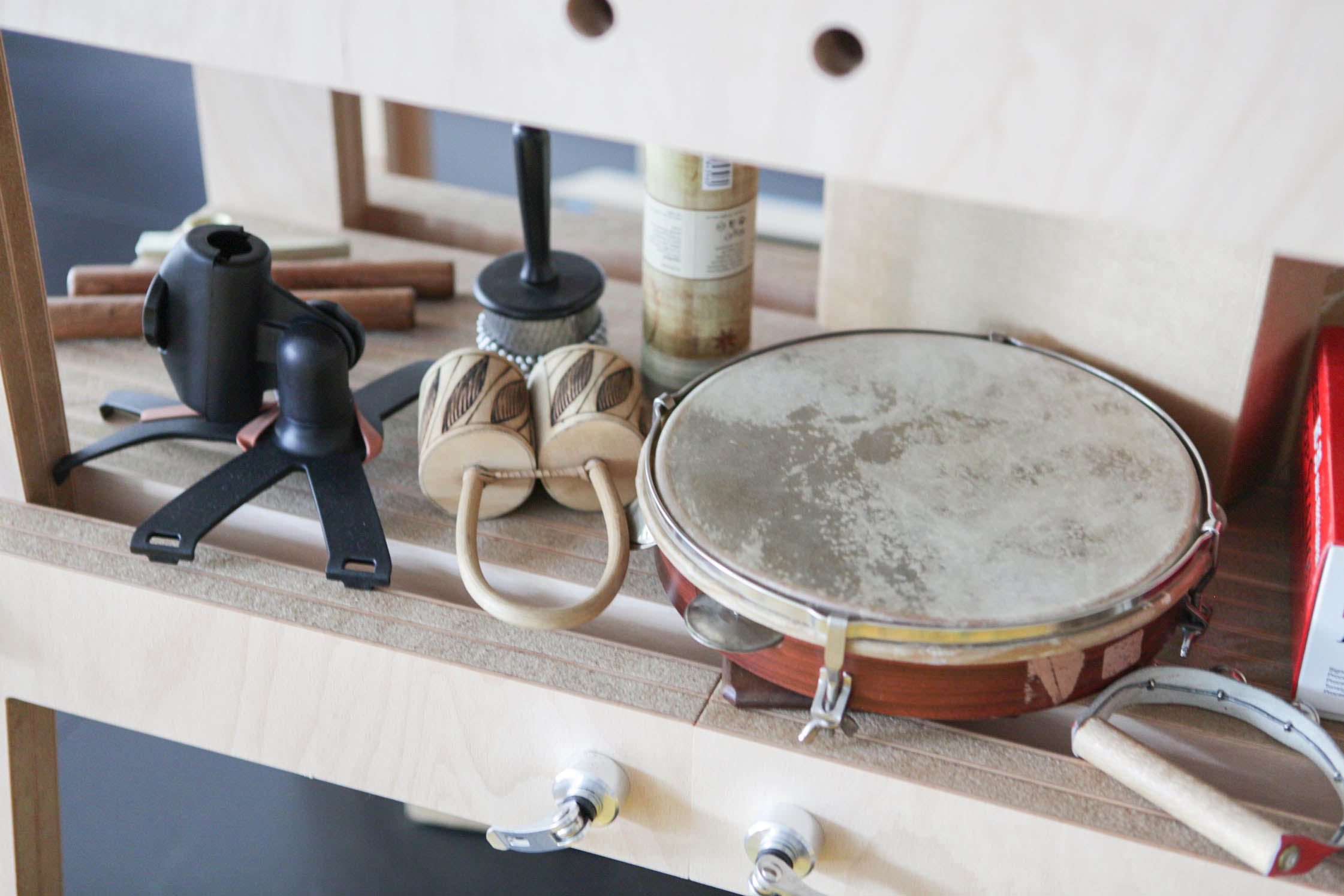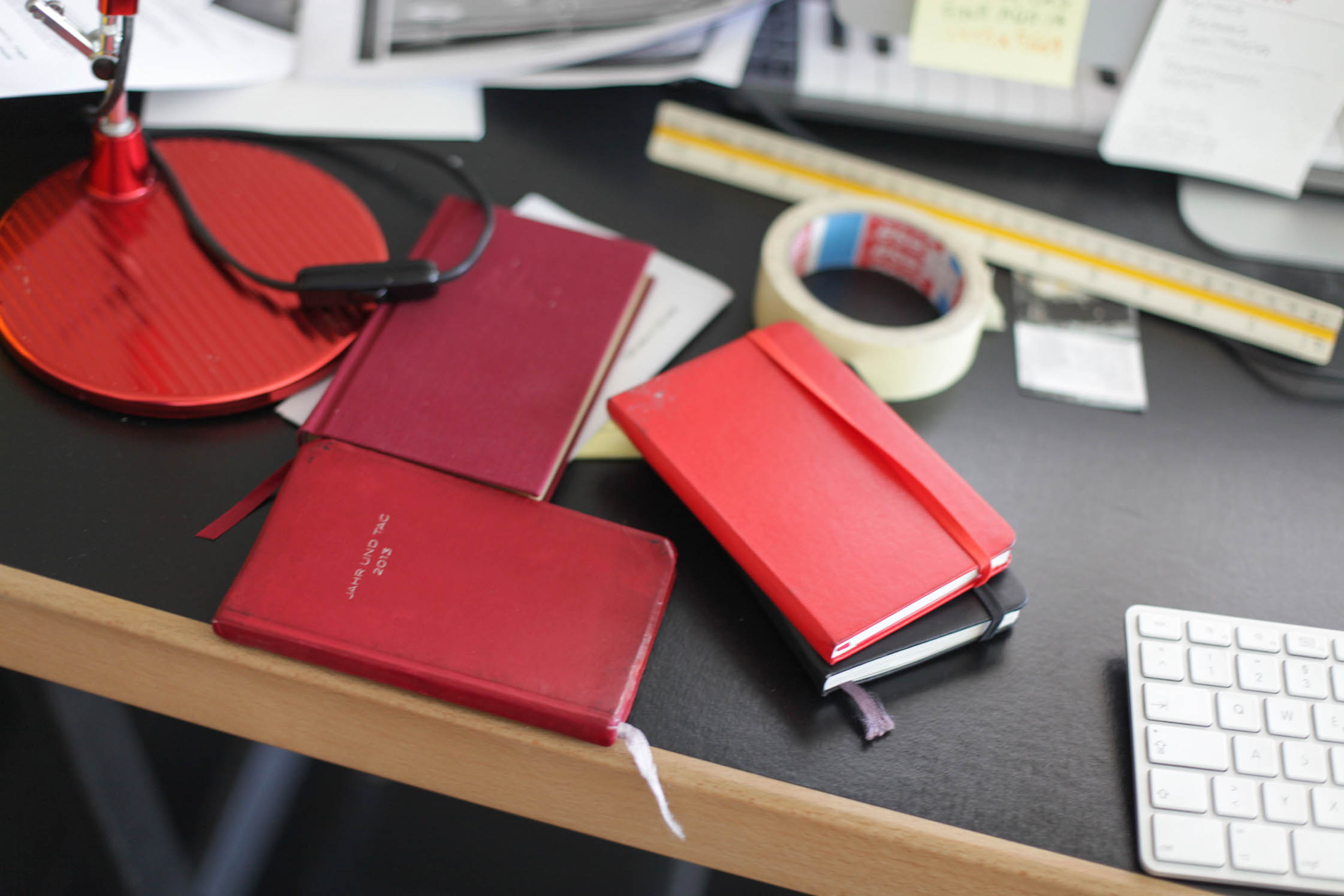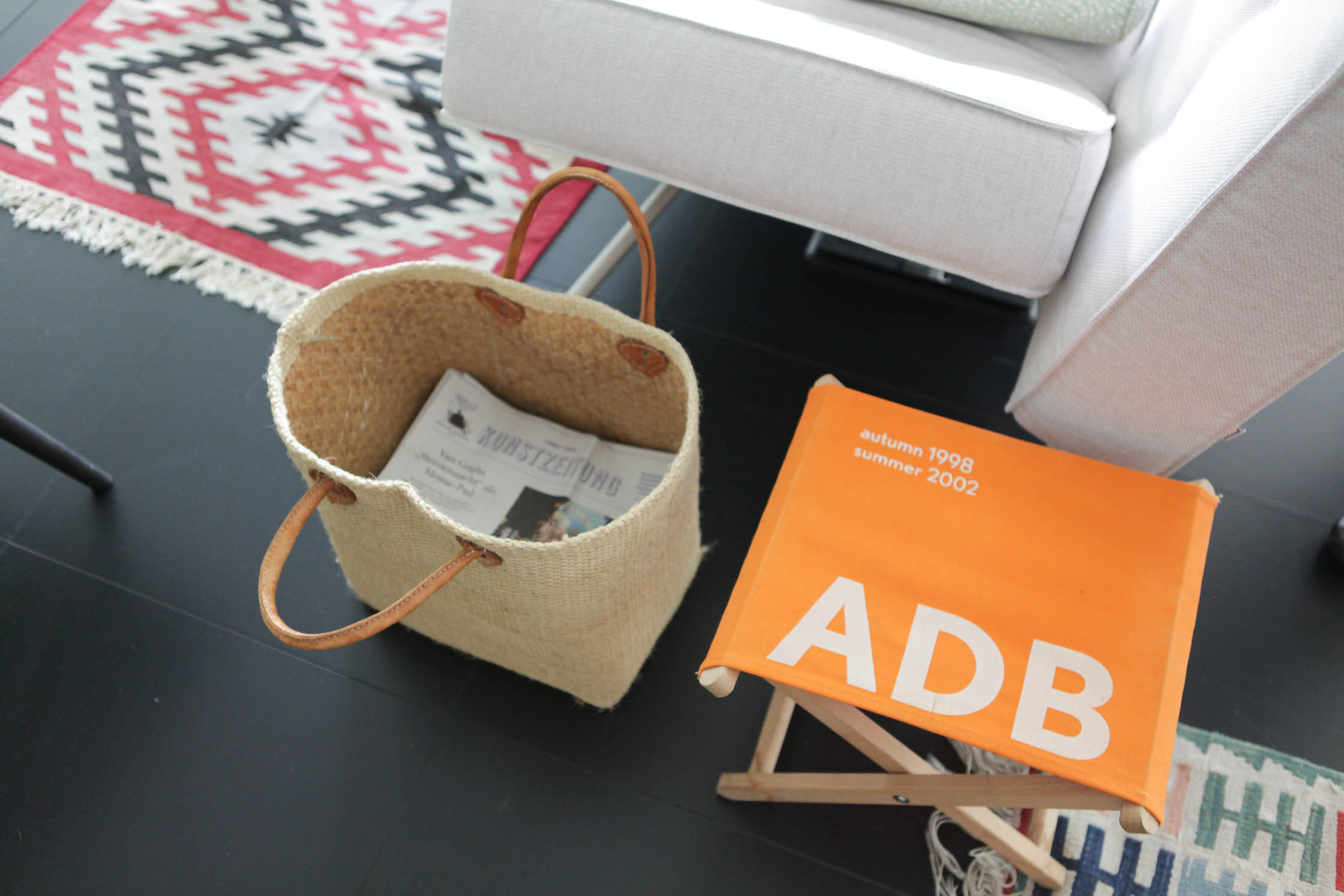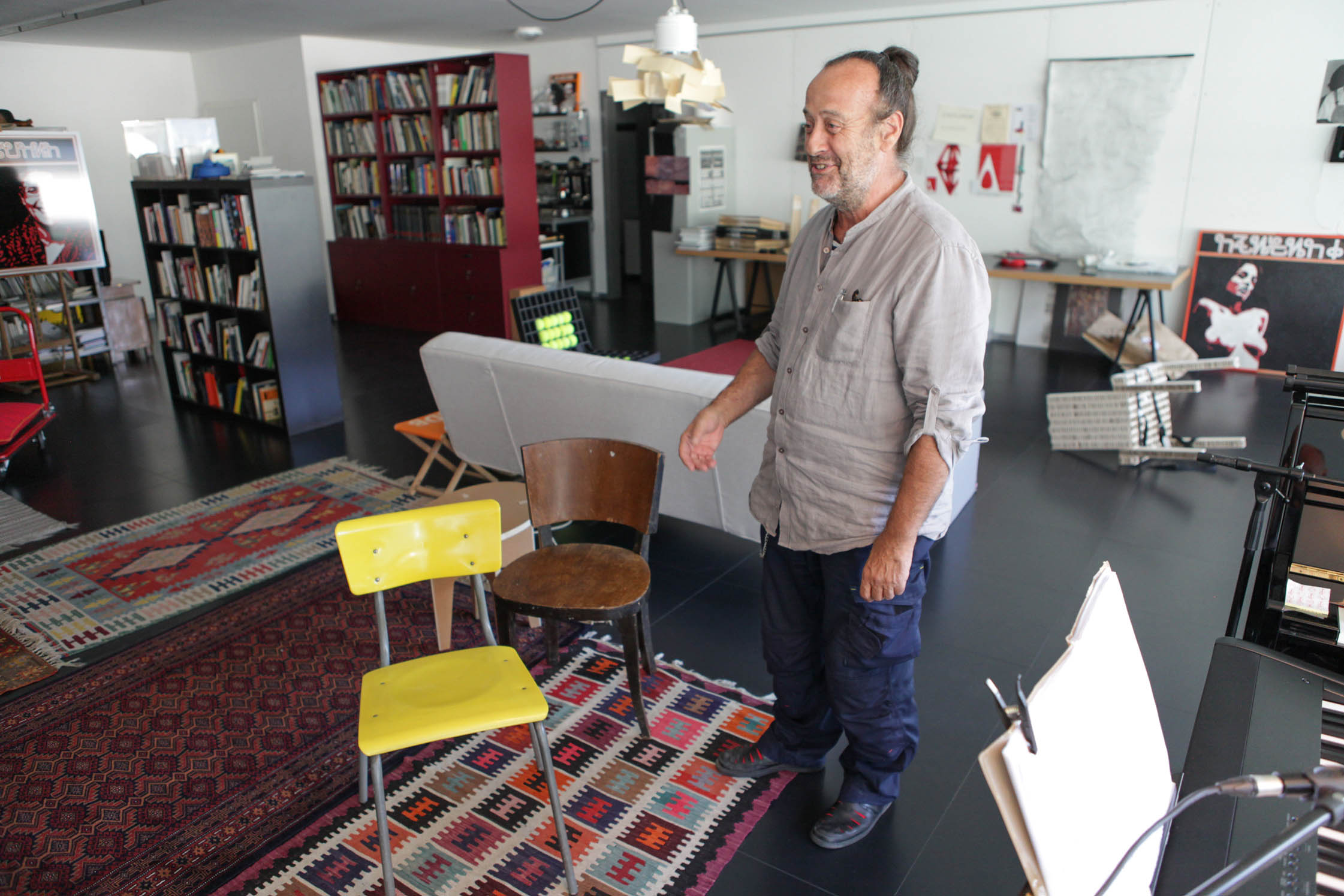 Where do you originally come from and where have you lived over the years?
I was born in Bruneck, where I spent my youth right up until my 'Abitur' in 1967. Afterwards I studied architecture in Venice. After my diploma I remained within the city and worked as a temporary lecturer and teacher at intermediate schools while teaching handicraft lessons.
Why didn't you establish yourself as an architect or designer after receiving your diploma?
I wanted to start small and didn't want to work as an architect right away. It seemed a bit irresponsible. I had a strong need to first understand society's function. During the 70s there were some turbulent times and I felt responsible to actively deal and engage with it. On the side I drew a lot and occupied myself with music. In the last decade music was never quite the priority, but nowadays it is more and more becoming one.
When was the big development in your career?
When I opened my first architecture office in Bolzano. This was right before leaving for Milan for ten years where I worked together with my team. However, ten years ago I began to cut back.
What do you mean by 'cutting back'? What has changed since then?
Within the architecture industry, there is an incredible amount of bureaucracy. In order to get a job, everything has to be very structured and one cannot work on elaborate projects alone. The effort and organisation is immense. One day I just didn't want to deal with that anymore. Nowadays I work by myself and am really happy.
What was your first step towards this new direction?
When I realised that I wanted to change my work structure, I got a special job. In 1998 I was asked to establish an Academy of Design in Bolzano, a project which I essentially took over completely. The tendency to not work solely in architecture was very much present during that moment as well. I have always tried to change things within society and make an impact in some way, therefore I established a school. Since the very beginning it was clear that this would be a project that would give much more than just money. The faculty for design at the Free University of Bolzano arose from the Academy of Design.
This sounds like a lot of liberty. But one encounters many limitations when working alone.
It works out really well. If there is too much work I simply hire a team for the necessary time.
With your concept 'Six for All' you have gained a lot of respect and won the international A'design Award Competition. Could you explain this briefly?
The name of 'Six for All' basically explains it. Out of several, simple u-shaped wooden elements with different shapes one can built a chair, bench, stool, shelf, or even a dinner table without any additional parts. Only metal rods and a saddle spanner are needed.
How did the idea for this furniture concept originate?
The general basis for this idea had been in my head for some time and is connected to my lectureship at the University of Innsbruck. Instead of giving traditional 'Frontal Lectures,' I mainly focus on workshops. Together with the students we create objects together. As I grew up amongst wooden furniture, I eventually started to ask myself whether one could recreate the structure of an atom consisting of several molecules out of wodd.
Your area of work is quite broad. Aside from design, what else do you like to occupy your time with?
At the moment I am moving between several platforms and disciplines which includes architecture and design, my teaching position in Innsbruck, and my music.
Could you tell us a bit about your musical pursuits?
With my X-Tet, 'Benno Simma,' we play and sing from the perspective of a dog for the human world. This includes soaring cheers, deeply bemoaning musings, and the use of Denglish language. Obviously grinning and having a sense of humour are part of every performance. There is a comic element to our societal satire.
I also have a column at a regional online daily magazine, called 'Salto,' which concentrates on drawings like comics and short poetic texts. On my blog, which was given to me through the magazine, I also write and illustrate daily posts.
In which creative forms do you feel you can express yourself?
The main criteria includes elements of fun and the possibility to play. Playing in itself is fun. With this I mean that one is able to constantly experiment. It is about repeating this search for fun while simultaneously continuing to experiment. My work tends to react to my mood. For instance, I had a phase where I only wanted to draw. It almost came close to sort of manic behaviour. Right now I have a strong passion for music. Whatever I get into, I do it quite obsessively.
The location of your atelier and this unbelievable view are not a coincidence, are they?
No not all, quite the opposite. From 2005 to 2009 I was director of a design school in Rome. When I finished this role and came back to Bolzano, I began to search for the perfect place. When I discovered this building, everybody told me it it would be a bad idea. But I knew that the space 'behind-the-curtain' would be fantastic. The landlord then said that the space was basically taken. But like it often is in real estate, one simply must be stubborn and consistent. I am very happy that I found a place that caters to everything I need when working. Theoretically, I could also live here.
Looking around, one can notice your passion for travel. Do you draw inspiration from other cultures?
That happens naturally. When I travel it always begins with a feeling of pure amazement. I like to observe small details. How people eat or how they are dressed. The small differences are especially interesting. Observation and conversation with locals always influence my drawings, aside from photographic documentations.
Where was your last adventure?
The people in Kaliningrad are very very interesting. Back in 1946, when the Germans moved away, the Russian city was basically vacant. People from soviet provinces were brought there – from Ural to Vladivostok. This mix of culture creates an extremely interesting and unique atmosphere.
Would you agree that if more people could travel to poorer countries and experience foreign cultures in this way, there would be more peace in this world?
Yes, that would certainly be the case.
Thank you Benno for your in-depth insights. Visit his website here to find out more about his multifaceted creative oevre.
Photography: Hendrik Thul
Text: Zsuzsanna Toth