"To travel is to live," wrote Hans Christian Andersen. The writer, famous for fairy tales set in worlds of his own imagination, penned this line long before anyone in the world had ever flown on an airplane, ridden on a high-speed train, or experienced the many spectacles of the Internet. Still, a century and a half later, his words hold weight.
These days, travel usually begins with a mouse click – destinations, restaurants, hotels, even the best gear for an expedition, much of it either booked or ordered after minutes, or in some cases hours, of scrolling, linking, and clicking. That said, for the first time, planning a trip, no matter the length or complexity, is a task that's doable without the help of agents, guidebooks or even the telephone. There's no doubt that technology has played an integral role in opening the world to millions, it's also (perhaps more significantly) bridged countless gaps between people and their travel aspirations. It's helped companies like California-based Airbnb, a community-driven hospitality website, allow globetrotters to – as they put it – "belong anywhere."
With the opinions and guidance of millions around the world who freely give their opinions and reviews of countless travel-related topics, it's become a friendlier, more intimate, more social, more people-centric experience. It's also cheaper, safer and easier for adventure seekers to find exactly what they're looking for.
Take a trip to Tuscany, for instance.
A couple wishing to spend the weekend in Italy can book accommodations with perks few hotels are able to provide. The pair can choose to stay in a real home or apartment in the neighborhood of their choice to experience life as locals do. Or, they can opt for more unusual accommodations ranging from trailers to teepees to tree houses with walls made of windows.
And, instead of hotel concierge, they ask their hosts for help. For those accustomed to spontaneity, to community, and to meeting friends of friends along the way, it's an instinctive way to travel. It's a revolutionary one, too, connecting a vast community of global nomads with likeminded hosts, guides — and new friends — the world over.
Says host Tom, whose Montescudaio property was the first stop for the couple featured in our video, "I rebuilt our house myself — it's my pride and joy. To see the eyes of our Airbnb guests light up when they enter for the first time is, for me, the greatest reward as a host."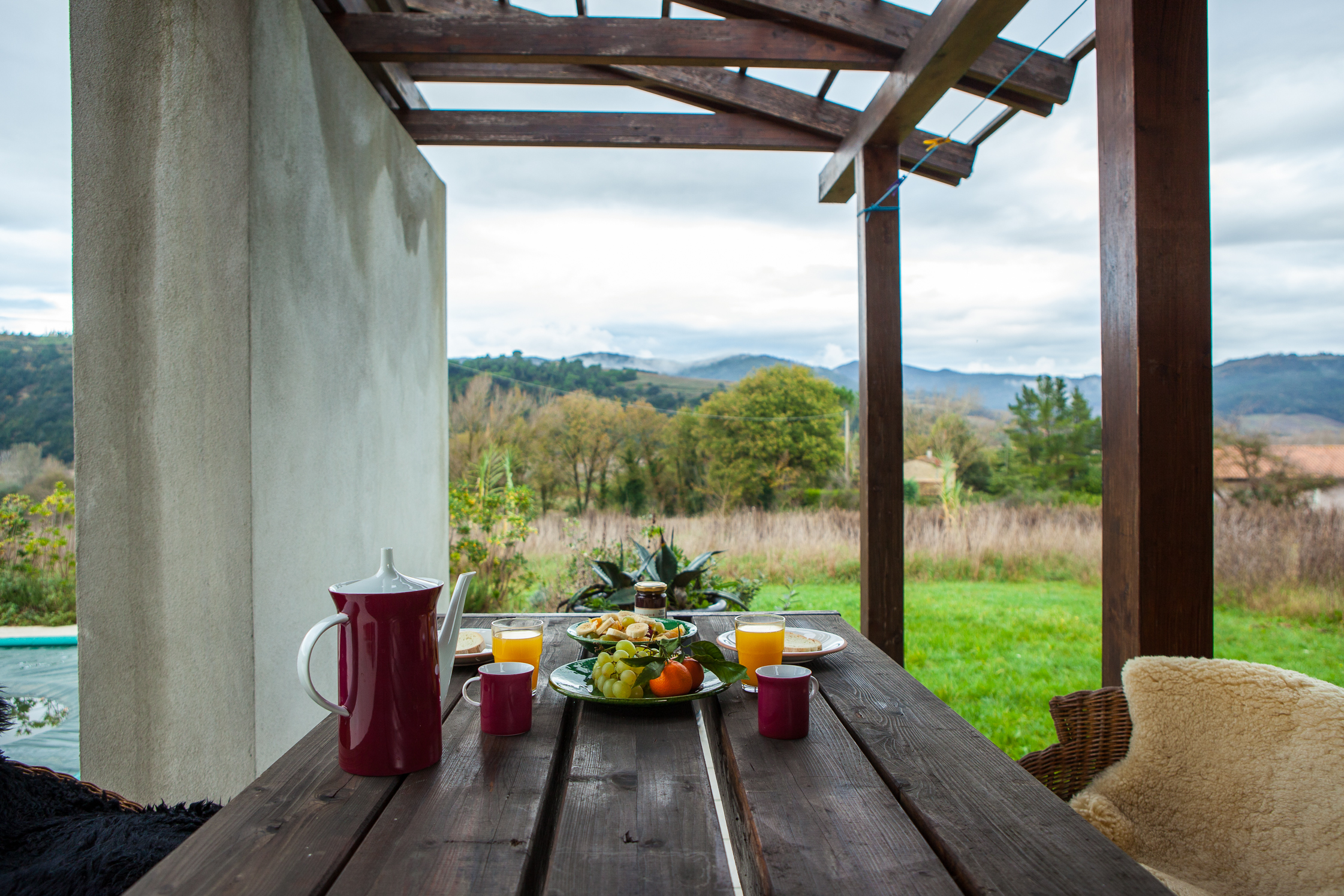 For fellow host Elena — an architect whose treehouse rental is part of a farmhouse property that includes access to a swimming pool — an added plus is the joy of a mutually beneficial exchange. "Our home is our haven, where can unwind and relax while also enjoying Tuscan culture and cuisine," she says. "To share this with our guests is a wonderful experience — one that often results in friendship."
It's all enough to make one think: while taking a trip these days may certainly look different on the surface than it did for Hans Christian,his statement still rings true. 
Travel isn't just a way of life. It's a way of living. It keeps us alive and connected in a manner that transcends technology, yet one that benefits from the many advantages a few mouse clicks have to offer. Perhaps best of all, it makes the world, fast-paced and sprawling as it is, miraculously more human.
Travel is undoubtedly an important part of Freunde von Freunden and lies at the core of our concept. For more travel inspiration, head over to our FvF Explores section where we present insights of extraordinary destinations from personal viewpoints. Also, in our Travel blog we share our community's photos from around the world.
Text: Shoko Wanger
Photography: Daniel Müller