To foreigners, Australia is well known for its beautiful beaches. People living there might not always feel that way—but as we know, it sometimes takes a slight change of perspective to see things completely differently.
This is reflected in the basic idea to Kate Ballis' photo series Beaches Above. By shooting the world from a bird's eye view, she wanted to show that Australians don't have to travel the world to find the perfect beach.
Her pictures show the seaside of Brighton, Sandringham, St. Kilda and Albert Park in Melbourne. The photographs were taken from a Robinson helicopter with the door off: "I hang directly out of the helicopter which is very scary but I'm getting used to it," she says confidently. "The photos were taken on a 40 degree day in Melbourne, which means that it's actually a nice temperature in the helicopter."
"The idea of a beach holiday is a bit nostalgic in itself."
While from a ground level perspective the world often looks pretty messy, Kate's photos capture a certain order that lies within these landscapes. Her images can even be compared to paintings depicting life many years prior. Kate has an explanation for why that might be: "There's a bit of a nostalgic feel to them because of the desaturated treatment which is a bit like film—and also the idea of a beach holiday is a bit nostalgic in itself. We're all so busy and it's such a treat to put aside time to relax, feel the sand between your toes, saltwater, read books, eat ice cream, and bond with family and friends."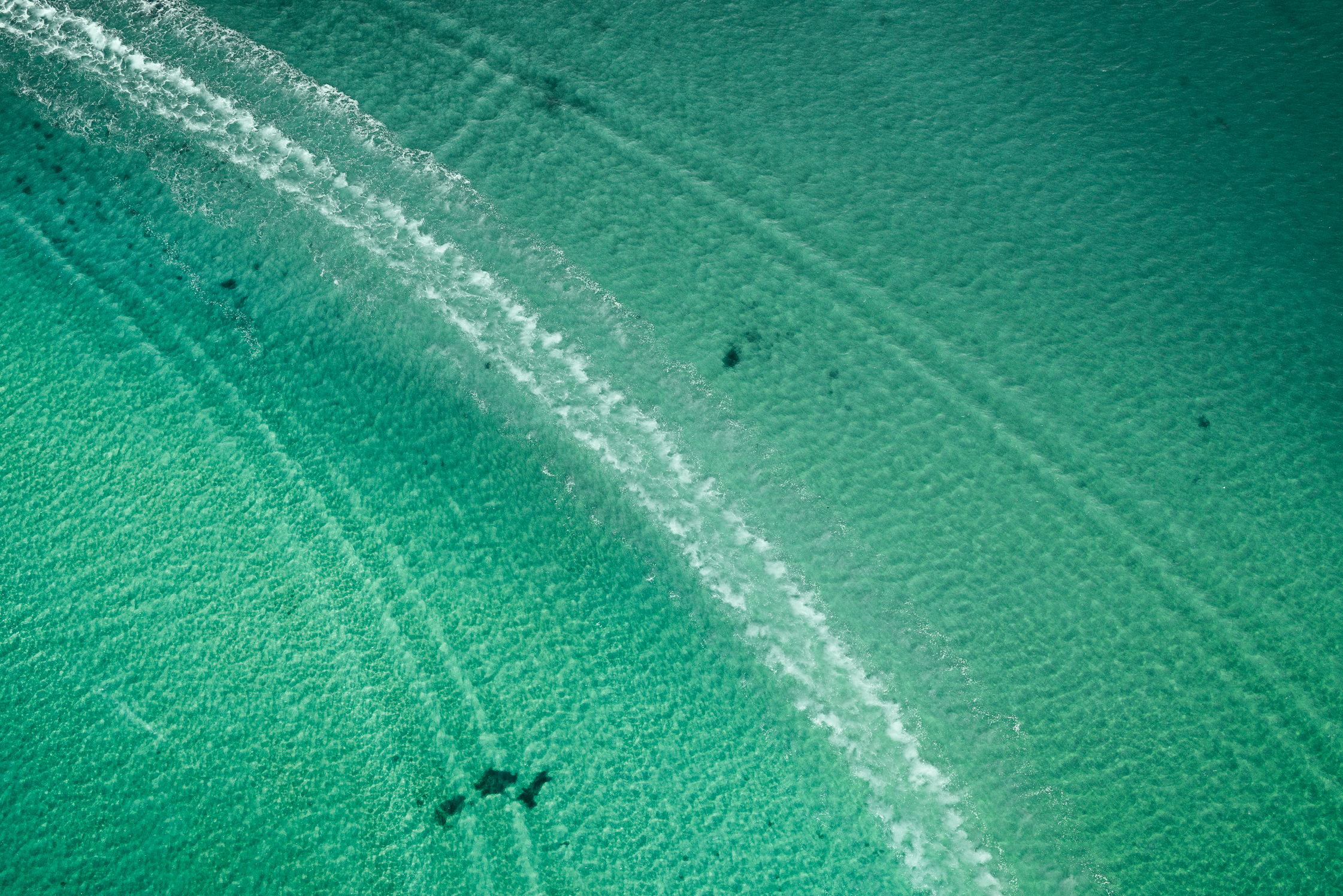 Thanks, Kate, for having us dream a little bit. Find more of Kate's work on her website or follow her on Instagram. We also featured her photo series of Californian resort town of FvF.
For more great photos from around the world, check out our travel section.
Text:Milena Zwerenz
Photography:Kate Ballis