How the slightly outdated term "glamping" has evolved in recent years, why people all over the world are uprooting and experimenting with new, long-form approaches to life outdoors, and some tricks of the trade from those that have gone the whole way.
Yes, it's the thing that's kept you tied to a city – or a chair – for the majority of your waking life, but ironically the internet has been largely responsible for a surge in people opting for wild, adventurous escapes, natural living and the much-talked-about but never-done: "getting away from it all." Hazy photographs of genetically-blessed couples lounging in tree-houses decked out with fairy lights, or crunchy duvets in sunlit wooden cabins and gypsy caravans have spread online like a Tumblr wildfire in recent years. Something about the idea of getting away from the cities to reside briefly in the wilderness in an Instagram-ready, blissful corner of the world has captivated the general public and turned what is now commonly referred to as "glamping" into something of a cult holiday choice for the discerning adult.
The craze has evolved a lot. Now, thanks to websites offering homely accommodation around the world, reams of publications and endless clothing labels designed to give urban city dwellers a certain rustic, traveler look, outdoor living is much more a lifestyle choice than a kooky getaway. Camping was once a cheap, DIY holiday for those who didn't want to shell out for a package holiday abroad, or a quick solution to those who preferred a road trip-style getaway. The holiday – or maybe life – choice offers something relatively inexpensive, curiously thrilling and in most parts rather glamorous. The best bit? You don't even need to sleep in a tent.
Referring to the repopulation of yurts and teepees at music festival –  a superior alternative to pitching a tiny tent in a mud and faeces swamp – the now slightly outdated term "glamping" was born. Nowadays this penchant for the outdoors has spread far beyond music festivals with thousands of sites worldwide offering treehouses, cabins, gypsy caravans, airstreams, converted vehicles and luxurious tents to an ever-growing crowd wanting to experience increasingly extreme – and increasingly cute – sleeping abodes.
Road Trip in California
In 2011 Jess Waters set up QuirkyAccom, a service that offers those looking for a different holiday to search through a range of alternatives to stale hotels or dodgy B&Bs. "The idea came from my own extensive travels and my love of all things out of the ordinary, Jess says. "Of course I hoped that it would become successful but initially I was most inspired by wanting to stay in these unique places myself."
Back then this was just a creative solution to Jess's personal experience of struggling to find work while living in Spain. Now QuirkyAccom is on target to receive one million visitors to its site and offers thousands of options of accommodation worldwide. "More people are realizing that an unusual place to stay makes for a memorable and special holiday," she says. "The growth in the popularity of this kind of vacation is clearly because we love to be in the great outdoors and spend a night under canvas and the stars; but when possible without that musty old tent that you can't stand up in. The bickering over who left the tent pegs at home and the slow-leak air bed that leaves you on hard ground at 4am…all that can be forgotten with comfy beds, quilts, candles, rugs, wood-burners, bunting and even solar-powered fairy lights."
Surfing Trip in Portugal
Inspired by nomadic caravans and classic campers long-used by travelers, a number of car manufacturers and organizations have been working on their own interpretations of mobile bedrooms. Mercedes-Benz launched the Marco Polo as a luxury camper van with great interior containing a fully-equipped kitchen, lounge and enough room for four people to sleep on very comfortable matracesses. It's even got a wardrobe and space for paragliding equipment. The launch of the van was celebrated with a trip down the Portuguese coast with local surfer Marlon Lipke, photographed along the way by surf photographer Alex Laurel (both are previous FvF guests).
For Marlon, who ideally just wants to concentrate on surfing rather than trudging around trying to find a hotel to sleep in, what's so fantastic about using the Marco Polo was the ability he had to just park up on the beach, change into his wetsuit in the back and hit the waves. Post-surf he could just jog back to his vehicle, rinse off with the moveable shower while still standing in the sand, get changed and cook some well-earned supper. Provided he could find an appropriate parking spot, Marlon could essentially stay there for a week, right by the surf.
Buying a camper is a commitment: it's for those who crave the great outdoors and need a vehicle with no check-out time that can take them away from it all at incredibly short notice. We all want to be one of those enigmatic, nature-loving adventurous types, but in most cases the real world tends to get in the way. Accommodation websites have been solving our short-term nature guilt by providing short-term opportunities to stay beneath the stars in a variety of vehicles all over the world. As more and more sites offer beds in literally anything that has a roof and a makeshift bed, the appeal of slightly more eccentric camping options widens.
A Taste of Adventure in South America
A modern wave of outdoor adventures and life on the road has infected the minds of the more daring people in the world and, in some cases, changed their lives forever. Over in California, Amanda Denz and Justin Silver have taken outdoor living to a whole new level. In essence, they've turned it from a holiday into a full-time lifestyle. Three years ago they pooled their funds and bought a Sportsmobile camper van which they subsequently gutted and furnished themselves before setting out on a six month tour of South America.
Nowadays the camper rests in Somerset, CA where Amanda and Justin have settled. They both work in IT, running their own consulting companies, but rather than tapping away on their laptops in clinical offices they work together on a picnic bench underneath a makeshift canopy. "As long as we have internet, we can work," says Amanda. "It works pretty well, apart from the occasional visitor." She's referring to rattlesnakes.
Justin and Amanda were both living in San Francisco until they realized that life had become a little formulaic, and maintaining an apartment was just too expensive. This is when they decided to hit the road and carry on working and being location-independent. Having been big fans of outdoor sleeping and the traveler lifestyle that comes with it for years, it took them by surprise when they realized they were truly going to do it full time. As well as changing location, tinkering with the van and getting their actual work done, the duo also invite people to come and stay with them. To make visiting more appealing – even those who balk at the word "rattlesnakes" – they've got big plans in place for pizza ovens, fruit trees, fire pits, lawn games and a fire-heated hot tub.
Any adventure like theirs of course comes with its undesirable moments. A piece of Justin's tooth cracked off in the middle of Patagonia, tires have been burst by cactus needles and their transmission exploded while in Rio Negro. "Luckily, the person who picked me up hitchhiking to town brought me to the shop of a really awesome man named Mauricio," Amanda recalls. "It took a month for him to take the transmission out, send it (by bus) to Buenos Aires, get it back, and reinstall it, but in the meantime we made friends with his whole family and went over to lunch at his house."
Rattlesnakes, dentistry and technological faults aside, Amanda and Justin wouldn't have their lives any other way. According to them, everyone should experiment with their new lifestyle at least once. "Having a real, comfortable bed you can set up or bring with you anywhere is truly amazing," Amanda says. "In April I watched a full lunar eclipse happen over the San Juan mountains from my bed. I was traveling through Colorado and I knew the eclipse was happening at 5am so I parked the van in a way I could view the eclipse without having to get up (it was COLD outside). When my alarm went off I opened the window and watched the entire eclipse while wrapped in a down comforter. We joke around that we have a ski in/ski out condo pretty much anywhere in the US and we also have a beachfront cabin, depending on where we feel like going."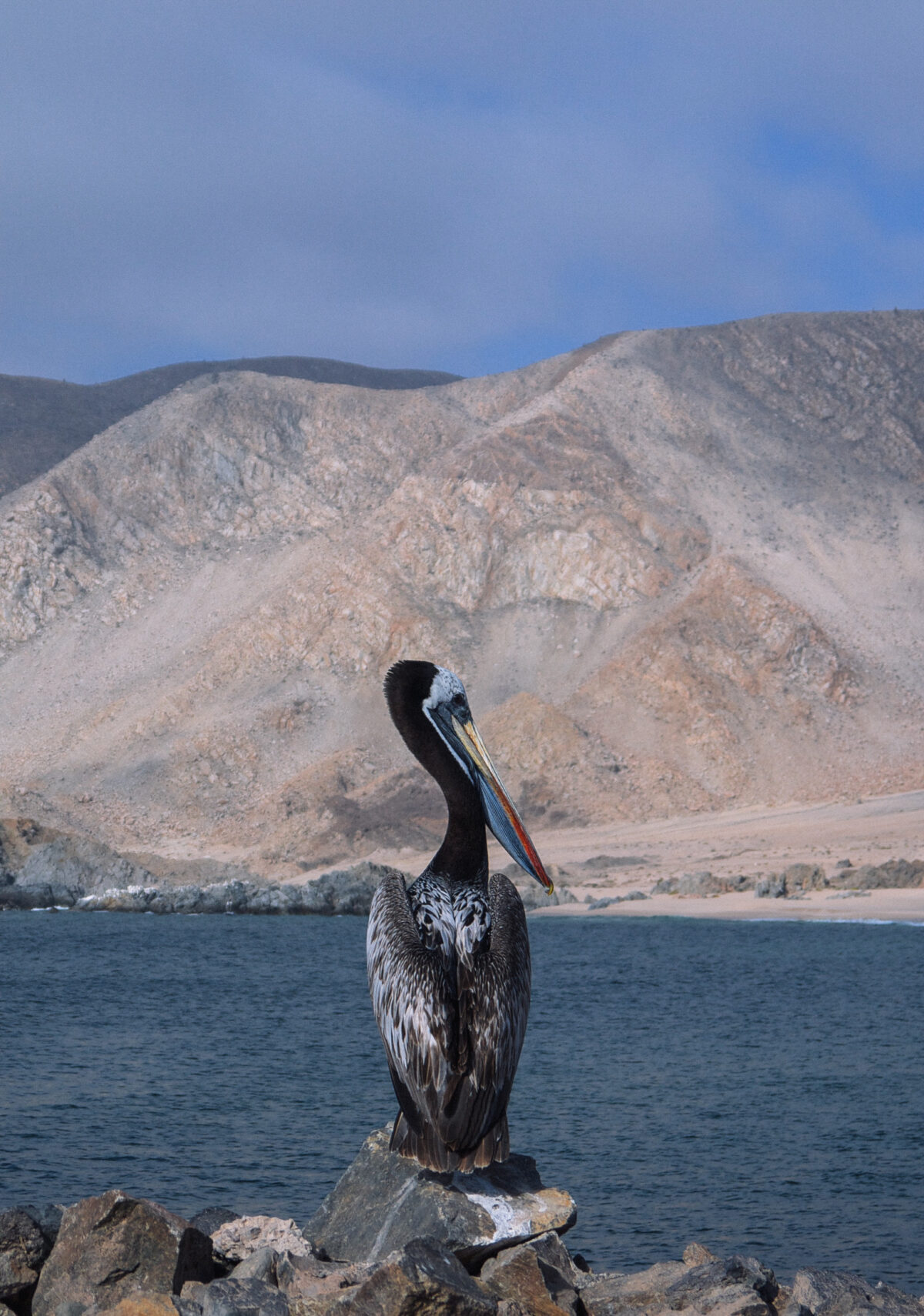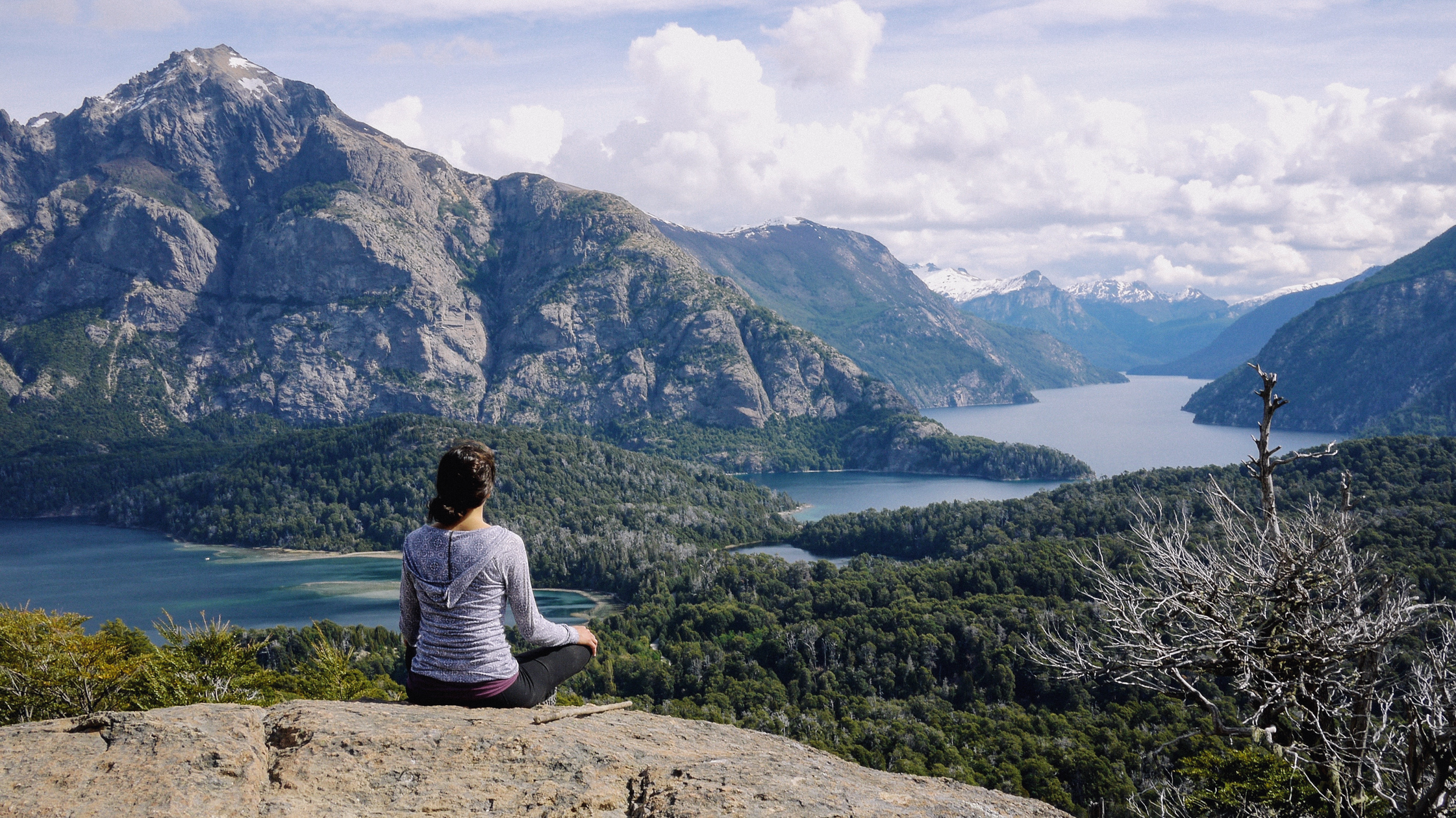 Whether it's a festival, a long weekend, building a makeshift den out of sheets and blankets in a garden, or pitching a tent on the roof of a New York block: outdoors is officially the new indoors. Before you lump for that cheap easyJet for a city break, think of people like Jess with cabins, yurts and huts waiting for you to climb inside and snuggle down in, or think of the holiday possibilities you've yet to explore, and try to work out when was the last time you slept up a tree. Better still, rent a camper and just drive: who knows where you'll end up. If you're lucky, you'll have the confidence to make the leap like Justin and Amanda, and wave goodbye to the mundanity of city life to slip grinning carelessly back to nature.
Travel is a huge part of what we do at FvF – one of the things that makes us tick. To get ideas on where to plan your next adventure, check out all our FvF Explores pieces. You can also find further inspiration from every corner of the Earth on our Travel Blog – bookmark it and check back often to see all the places our photographers end up.
Text: Liv Siddall
Photography: Claire Cottrell / Lonnie Webb / Alex Laurel / Amanda Denz & Justin Silver / Andreas Lindlahr