When it comes to Canada, many people still have a certain idea of the country in their minds. Rugged nature, lots of trees and, of course, bears.
While this is true, Maxi Virgili, photo editor and freelance photographer from Berlin, tried to capture a different side of Canadian life. While on a trip there this summer, he shot the diversity of the land and people by looking at the little in-between-moments.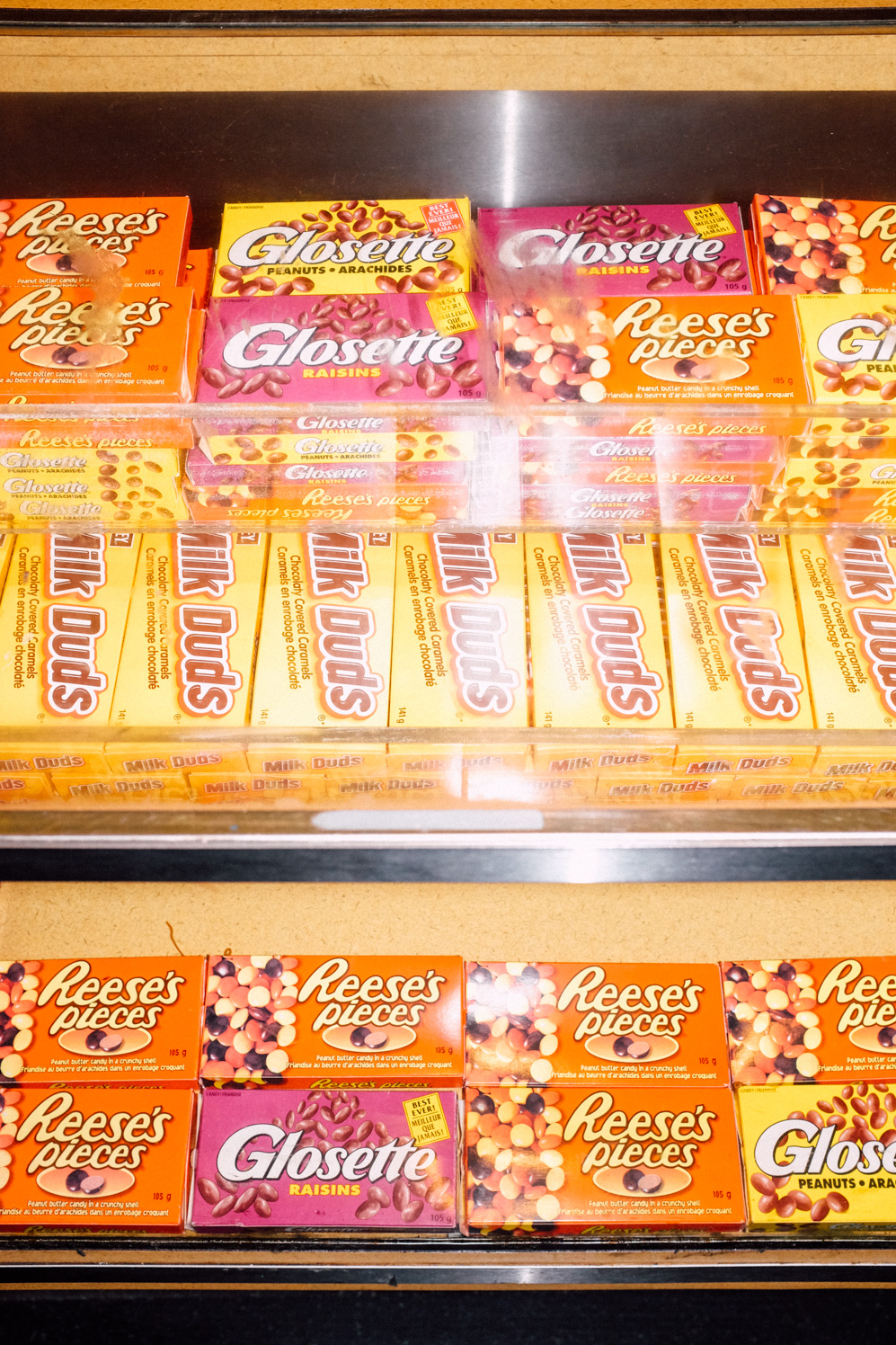 What were your expectations about Canada before going there?

I thought about this huge country with mountains, lakes, trees, huge roads, bears, maple syrup and unlocked houses. When I went there this summer to visit some Canadian friends I'd met while traveling New Zealand in 2009, they took wonderful care of me and showed me around. We camped for three days in the Rocky Mountains, I expected to die of a bear attack, but luckily we didn't come across one! The people are incredibly easy going, I had some randomly good conversations with waiters, shop owners, people on the streets—people are trustworthy, it is easy to open up to them and get close real quick.
Your pictures show more of these people than of nature itself. You manage to photograph the little in-between moments. What factors affected your decision for where to go and what was your intention to capture from each place?

Since I traveled to visit friends, I kind of let myself float while I was there. They are all Canadians, so I knew I was in good hands. When it comes to shooting pictures, I have no fixed plans on what I need or which pictures are essential to bring back from a trip. I mostly shoot intuitively, situations that I think are interesting, often random and bizarre. Stuff I want to look at after and think: That was weird. I try to stay vigilant everywhere I go so I can quickly snap if I see something that grabs my attention. I had my camera around my waist everywhere I went, that helped a lot.
"I often capture tourists taking pictures of sights or attractions, I like the dynamic of these crowds."
Can you name one of these bizarre situations?

I often capture tourists taking pictures of sights or attractions, I like the dynamic of these crowds. I visited a grizzly sanctuary with my friend. Everyone was so preoccupied with the sight of the bear, so I was able to photograph a lot without getting noticed. It is satisfying when you feel unwatched, safe to move and nearly invisible because there is this magnet and everyone is drawn to it. I pay attention a lot of what is happening around me all the time, so this weirdly is always a place where I can actually rest and relax. I sometimes wish I could move within these crowds everywhere I go.

What were you not able to capture photographically?

There is this huge old hotel called Fairmont at Lake Louise near Calgary, Alberta with an incredible interior and a rich, interesting history. We walked through it but couldn't really stay too long. I would have loved to wander around a bit longer and go through the rooms. There was this special atmosphere, like in a Wes Anderson movie, but I didn't find the time and right approach to capture it in the time we had, which kind of bugs me a little bit now.

I recently shot producers Max Graef and Glenn Astro for the London-based record label Ninja Tune. I have been shooting the Max Graef band a lot for press purposes and their albums. Apart from that some editorial work for magazines, portraits for start-ups and companies. I am quite busy with photo editing as well, so it is hard to find the time sometimes. I would love to get more into photo assignment work, let's see how manageable it is to split the subjects.
Thanks for these great impressions, Maximilian. To find more about him and his projects, check out his homepage or find him on Instagram.
Interview: Milena Zwerenz
Photography:Maximilian Virgili