Adrian Morris (otherwise known as "Mowgli") has the ability to capture honest, perfectly imperfect moments—with both the raw beauty of classic portraiture and the candidness of contemporary street photography.
Based in Barcelona but more often traveling than at home, his curiosity leads him to interesting places around the world—Chile, Peru, Bolivia, Thailand, Myanmar, Cuba, and the Faroe Islands are just a few destinations the peripatetic photographer has taken in recent years. With a keen eye for narrative, his photos suspend life in motion and allow them to come to life on their own terms.
"Each man collects roughly between 1-1.5 tons of salt every day depending on the time of the year."
This striking photo essay by Adrian follows his excursion to the salt mine at Lake Retba (known locally as Lac Rose, or, Pink Lake), about 30 kilometers outside of Dakar, Senegal. The lake's water is tinged pink by Dunaliella salina, a colorful algae found in salt lakes, a starkly colored contrast to the arid Dakar landscape. Senegal is the largest salt producer in West Africa and Adrian was able to experience the daily lives of the salt gatherers whose livelihoods depend on Lake Retba's reserves. Local workers sail out on tiny boats into the brackish water for six to seven hours a day to gather the precious mineral, compiling them into small hills that line the lake for hundreds of meters.
To help ease into the feeling of the trip, Adrian put together a special mix with plenty of rhythms and grooves inspired by his travels around Africa.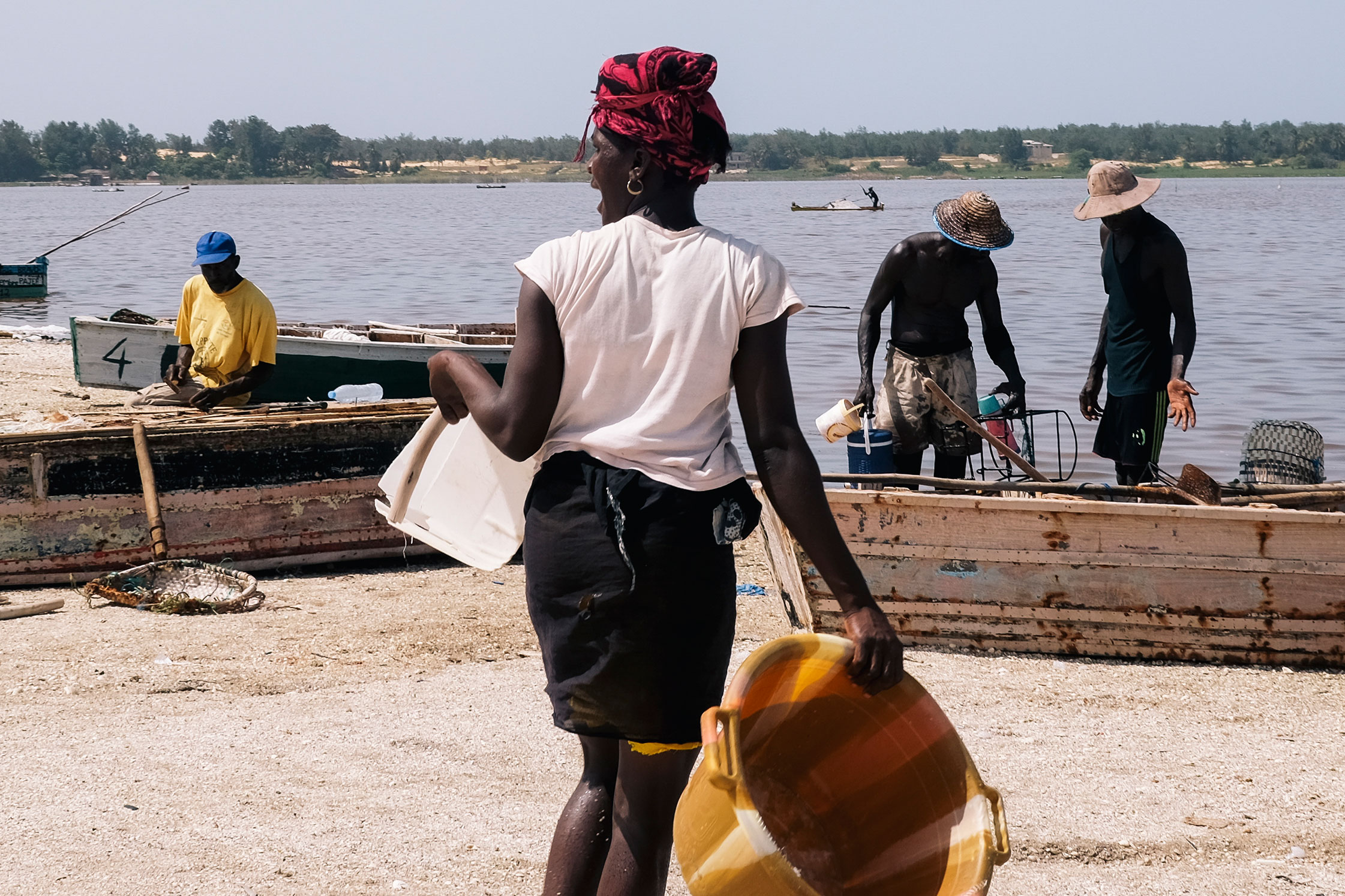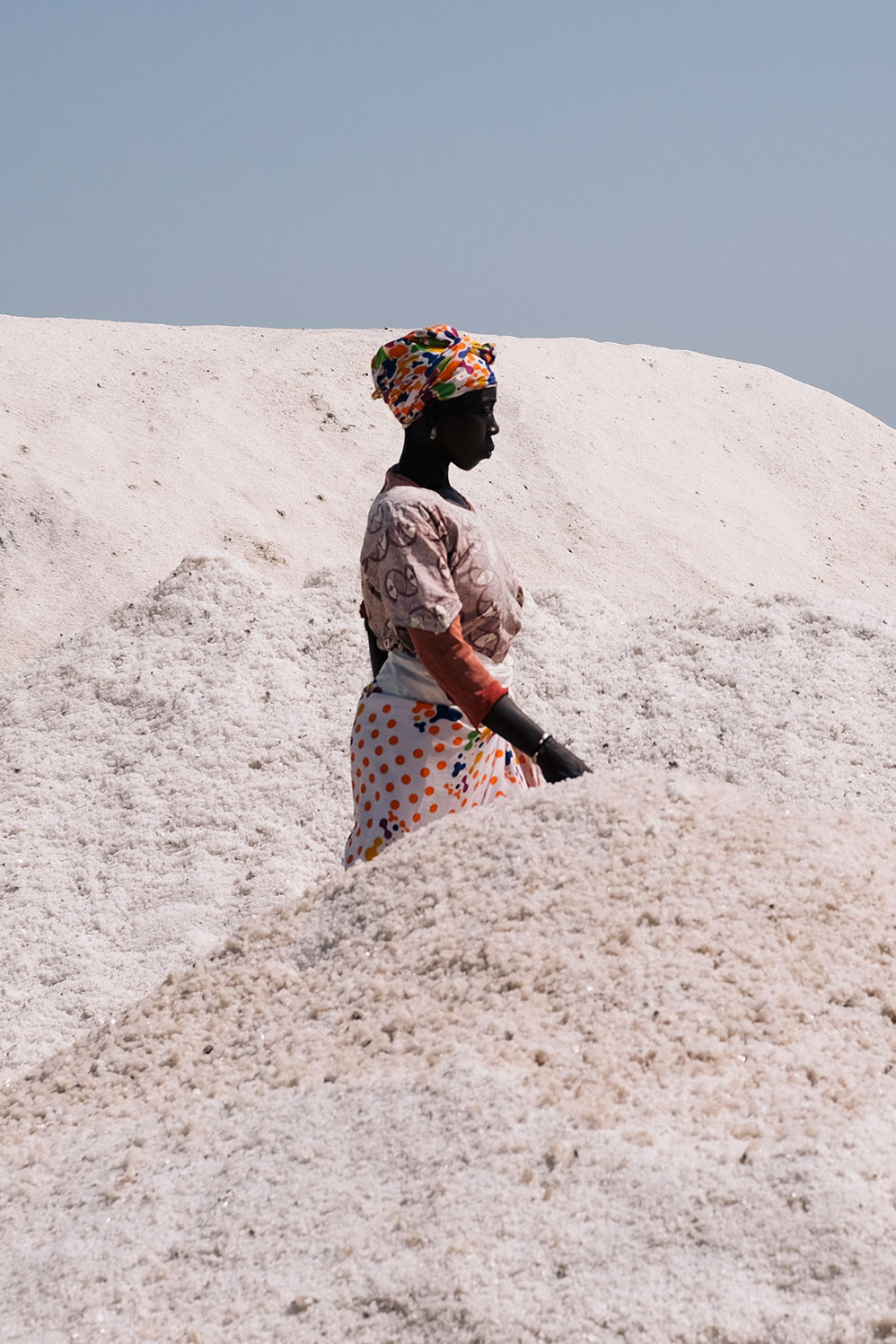 Thank you for letting us live vicariously through your travels, Adrian. Your photography continues to inspire us and we're excited to see where your curiosity takes you next.
If you want to see more of Adrian's portfolio, check it out at his website.
Text:Kevin Chow
Photography:Adrian Morris