Wolfram's flat lays along the Vienna strip, along which back then Otto Wagner erected his magnificent, Vienna Jugendstil characterized residential homes. When the DJ and musician wakes up hungry after a long night, the Naschmarkt with its multicultural gourmet stores, bars, and cafes is already awaiting him. The Freihausviertel, with its endless stores, starts across the street from his apartment. It is no wonder that Wolfram feels comfortable here. He has been living in the same building for ten years, during which he has changed from the upper floor to the ground floor. The flat is shared with his girlfriend Roshi and the cat Alistair.
Wolfram Eckert was born in 1983 in St. Veit an der Glan. During his studies for sound engineering in Vienna, he spun in clubs, modeled aside, and then went to live in New York for half a year – a time and place were he met all the right people.
Back at home now, he hosts the monthly "E-Nix Gang Bang" Club, which nowadays is the Pratersauna, and produces music. Since his debut album "Wolfram," he has collaborated with Moby, Haddaway, Hercules and Love Affair, as well as Princess Superstar, and travels week after week around the world in order to bring his own sound to places like Munich, Berlin, New York, Los Angeles, Shanghai, Tokyo, Hong Kong, or Tel Aviv.
With Caffeine-free coffee (Wolfram likes to sleep), we talk about his music career, favourite clubs and places. It is a pleasant interview, during which Wolfram narrates nonchalantly about his success that consisted of a portion of luck, talent, and a good network.
This story is featured in our second book, Freunde von Freunden: Friends, order within Germany here, or find the book internationally at selected retailers.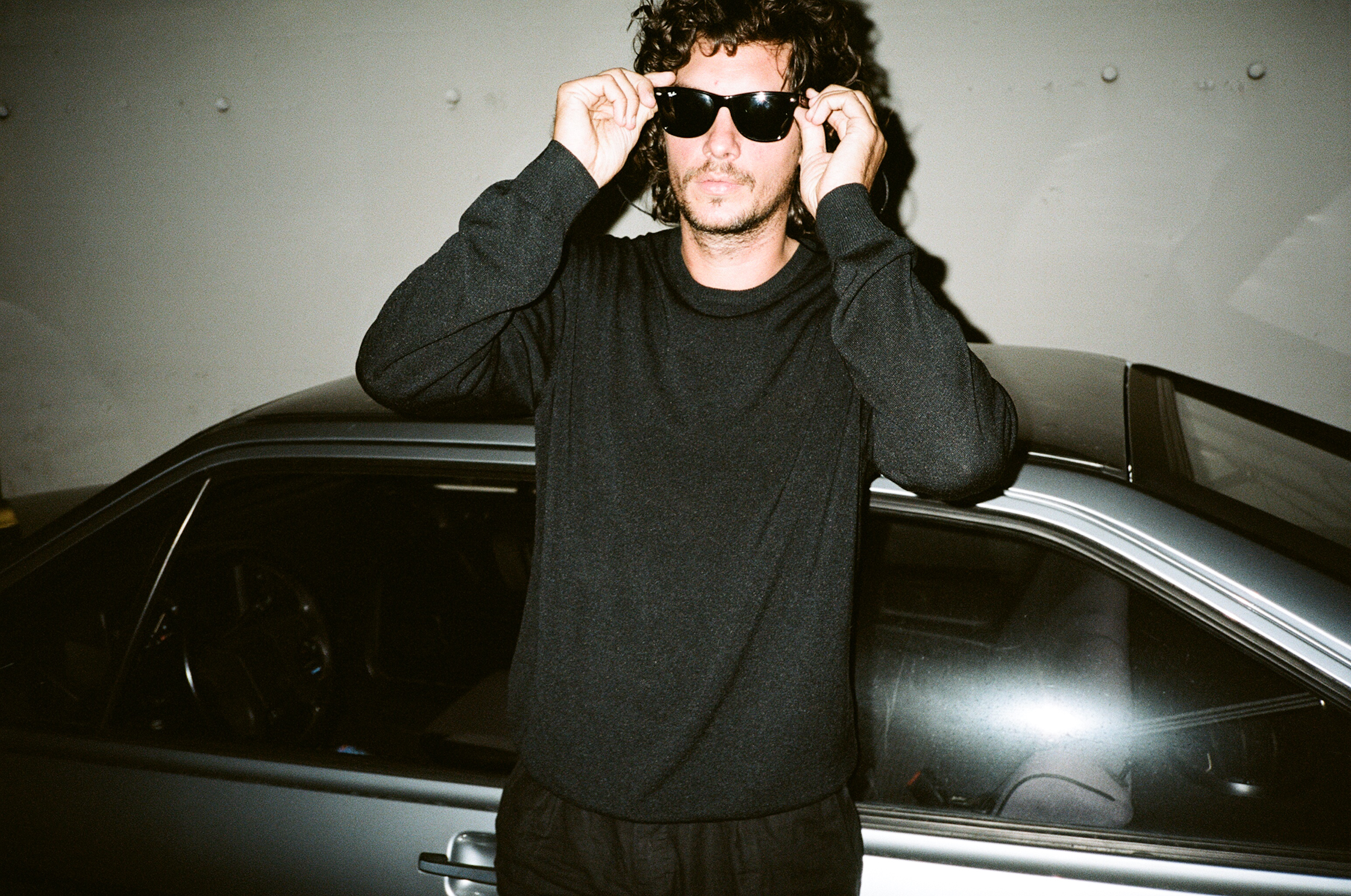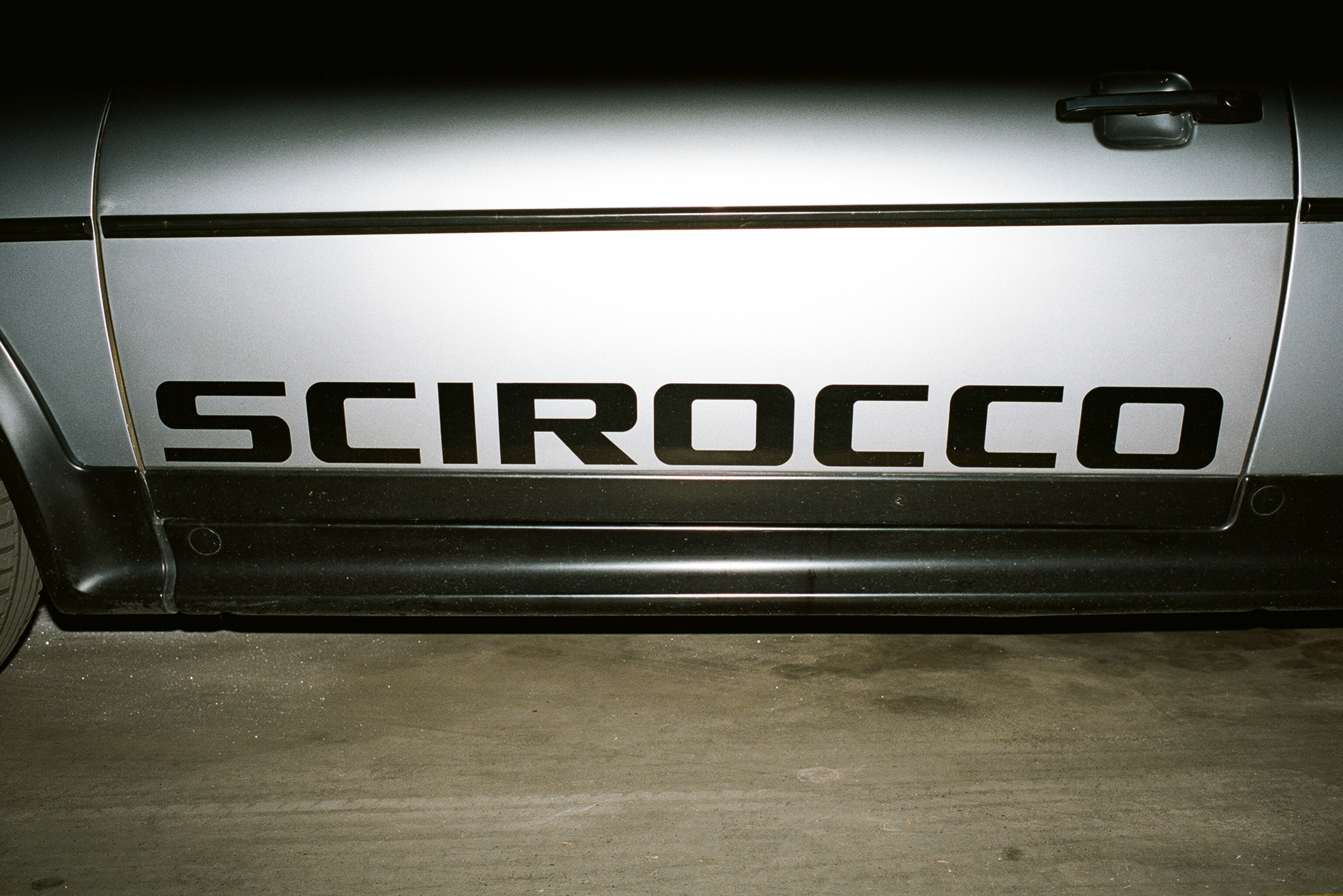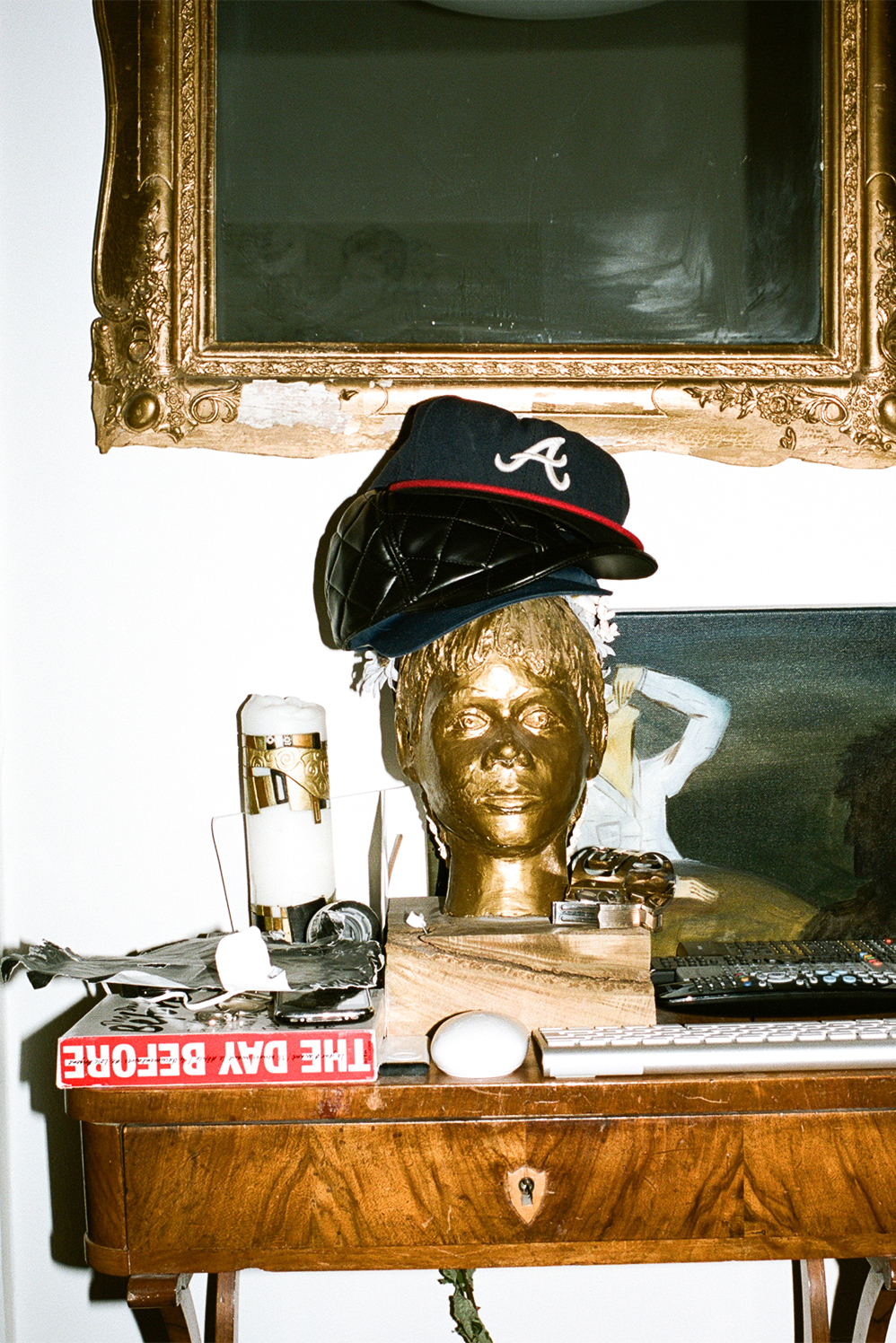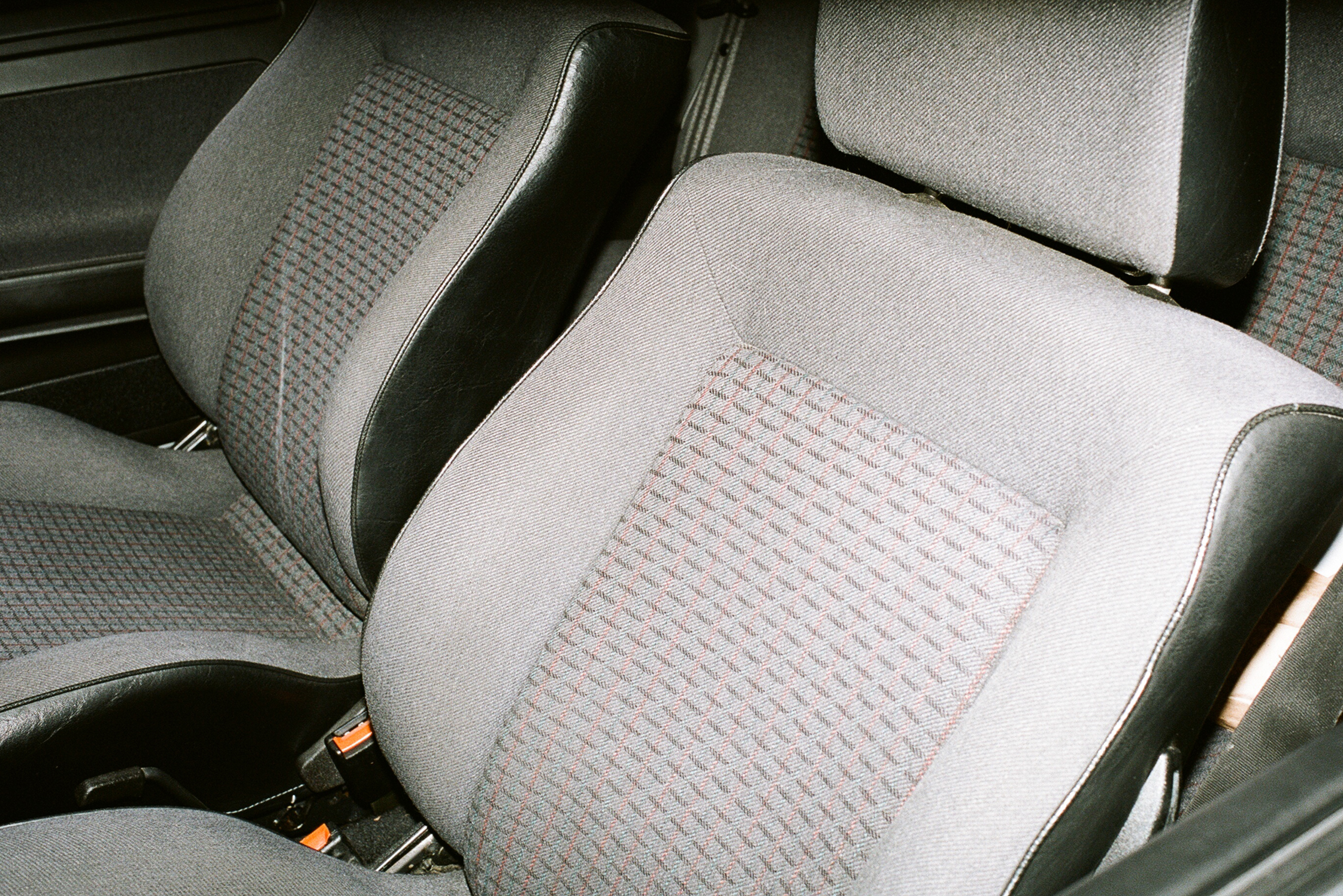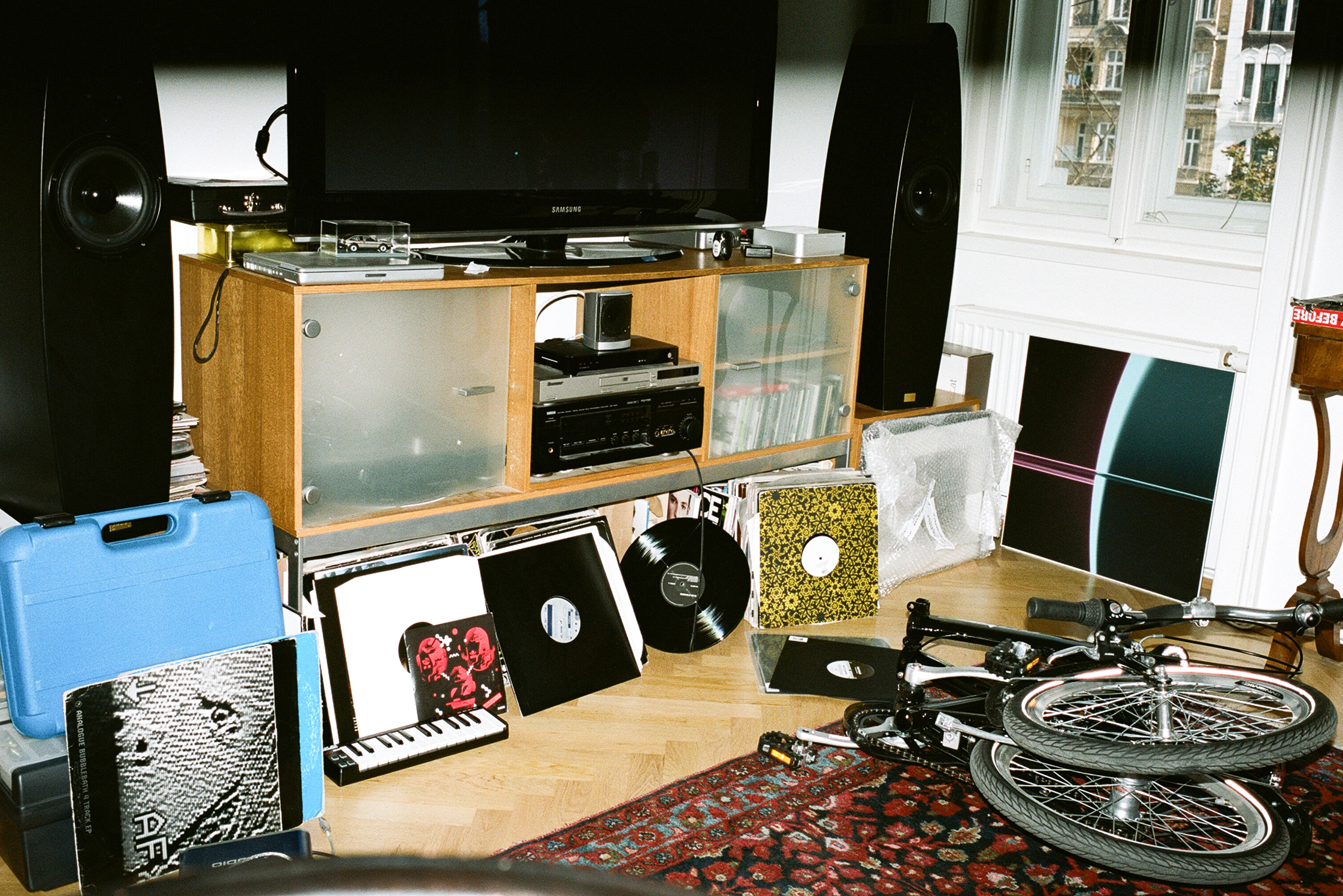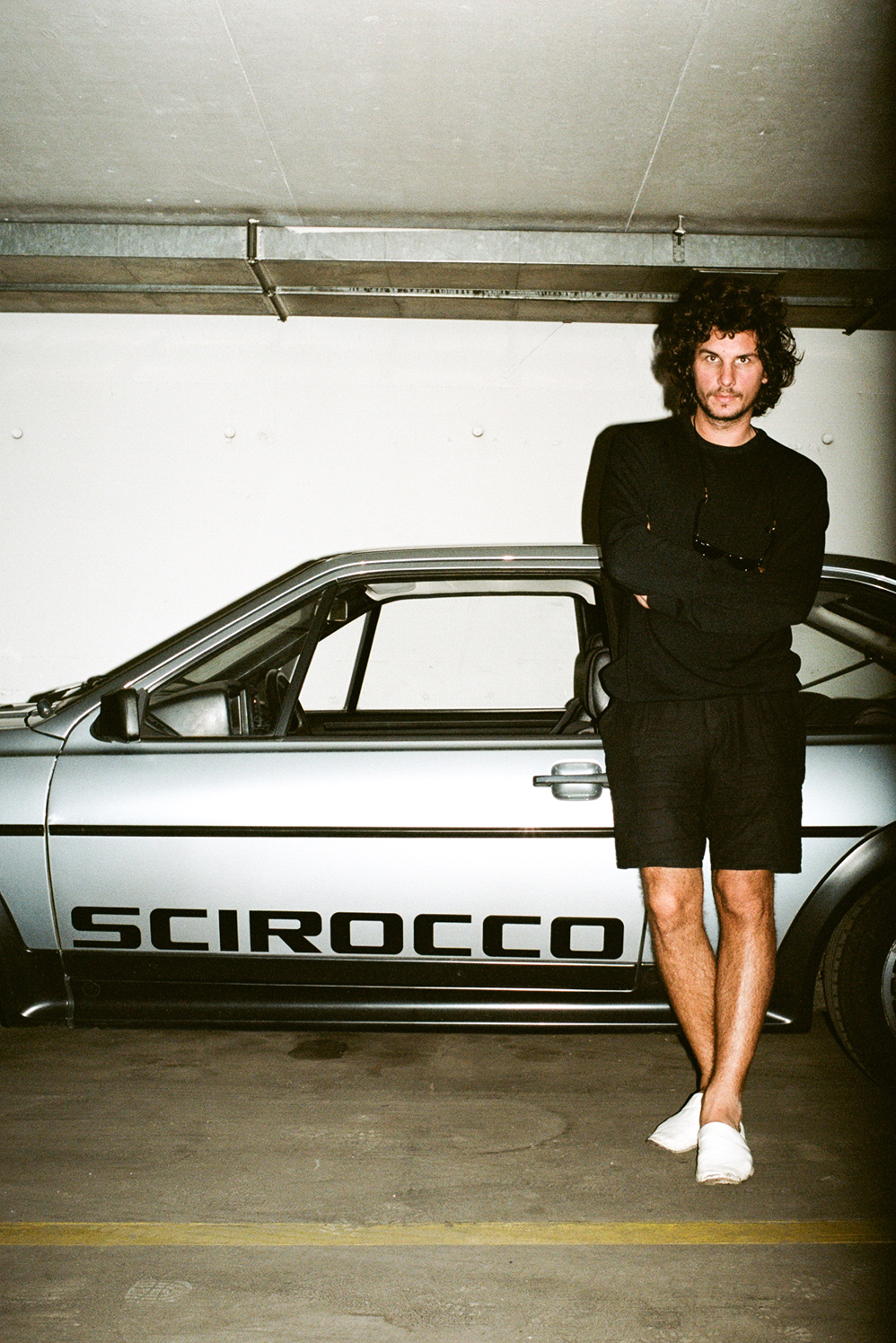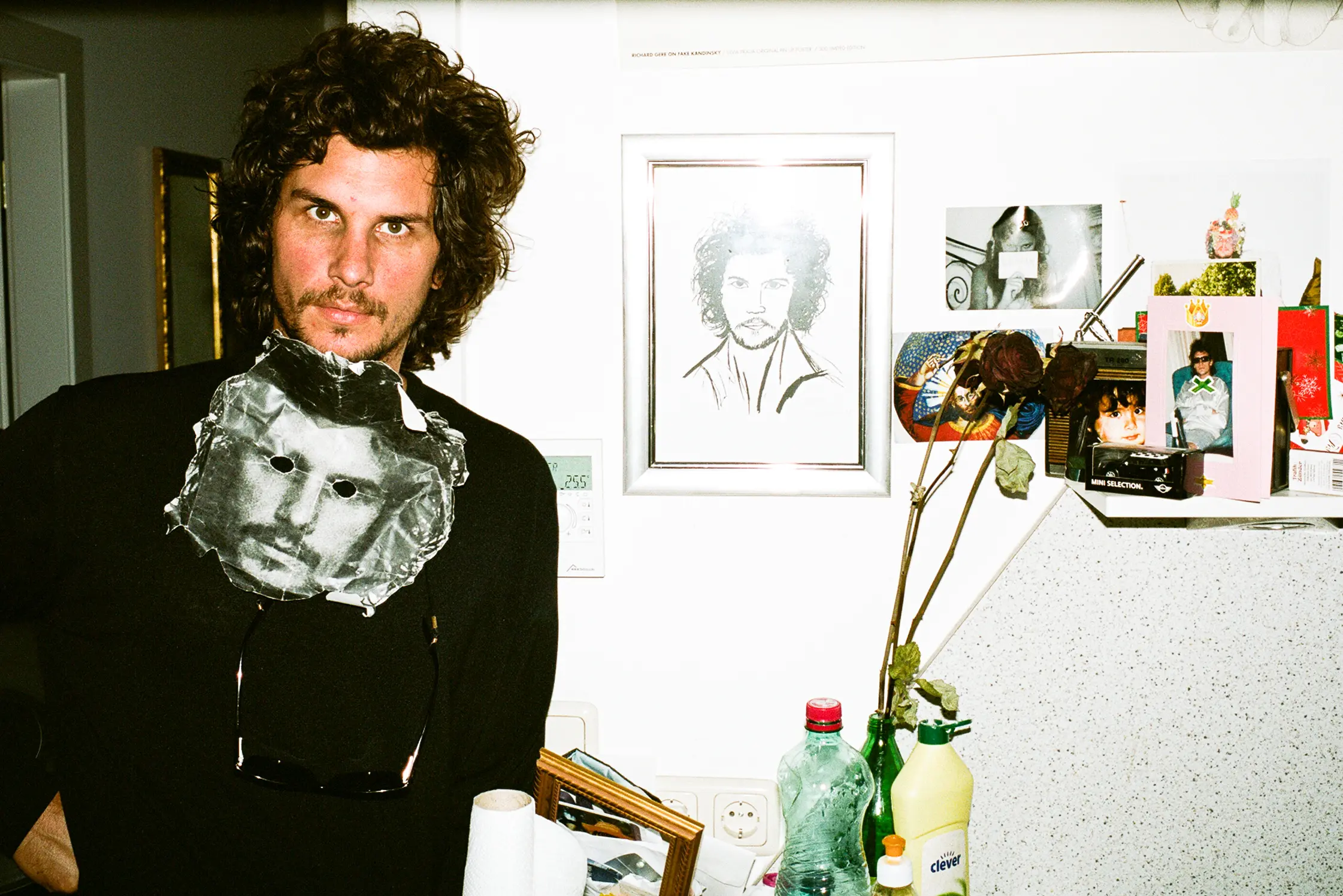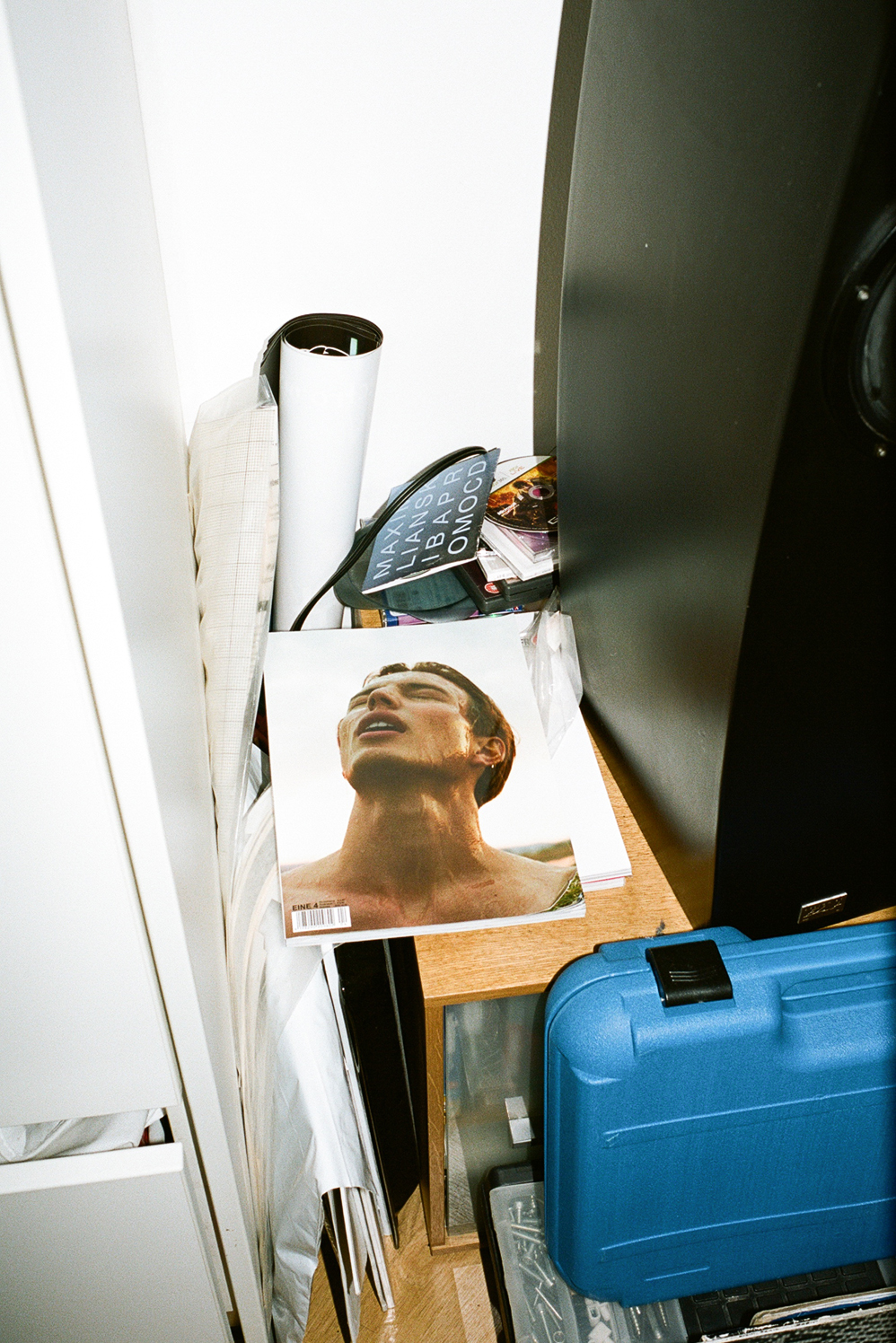 Wolfram, you are originally from Kärnten. When did you arrive in Vienna and why did you come here?
I came here for my studies in 2002. I first studied at the SAE sound engineering and then afterwards I studied digital media at the Academy of Fine Arts Vienna.
You also were a Model?
Yes, that was right at the very beginning when I got to Vienna. Actually a real accident – I was in the Black Market Record Store where I was buying some records and someone just told me about their agency. I simply went in, they took polaroids, and later they wanted to work with me. Through this I basically was able to buy more records.
When and how did you arrive at music?
I was fifteen or something like that. All my life I had been collecting music, which was essentially due to my father. Through him I got into touch with electronic music like Kraftwerk. He was an amazing creator. He actually made those boxes over there in the 80s. Back then, it was quite the futuristic idea.
There are funny stories that are connected with my musical beginnings. When I was about 14, my dad had put on some old records on Christmas Eve. Silent Night, Holy Night or something like that, and I am standing there with my five year old brother who I always wanted to impress. Next to the record player, my parents were standing arm in arm glancing happily at the christmas tree. We were supposed to sing along with them and while the refrain was on, I started to scratch the record. It sounded terrible since the needle kept jumping constantly. But my brother was laughing a lot, so I kept doing it until my dad finally slapped me. He was so embarrassed that he left the room. The following christmas I got a record player by my parents. They probably thought that 'he should improve on it.'
Which was the first record you bought?
I think this was around New Kids on the Block and Milli Vanilli era, towards the end of the 80s. The first record was by Milli Vanilli "Girl You Know It's True." The first CD was the album Vanilla Ice, "To the Extreme" with "Ice Ice Baby." I think "The Power" of Snap and the album Dr. Alban were part of that, too.
You are booked quiet a lot and fly around all over the world. Can you talk about the development of your career?
As a DJ you don't really get around, especially not in modern times. You have to make music in order to get booked in foreign countries. When I started, it was a little easier, as not every student owned a turntable. I lived in New York for a bit, a time during which I would dj and met the right people. Among them were the producer James Murphy who founded the LCD Soundsystem and the crew of DFA records. Princess Superstar was also part of this, who I later on performed with in Berlin at !K7 Labelnight.
Around 2003/04 I had my very first release with vinyl and she sang to it. Already back then she was quite popular and !K7 Labelnight was hyping. We did two releases, as well as two vinyls and then everything just started to become international. I started with an agency in Berlin which basically was the start to all. The agency had artists under contract like Grandmaster Flash, DJ Premier, Pete Rock, Africa Bambaata, and then me as Wild Ass Boy. Somewhat crazy all of this.
I heard you performed at Richard Branson. How did this happen?
This was not too long ago at his place in Morocco. There was a wedding by a rich Texan oil tycoon, who was a friend of Richard Branson. They had all their American friends fly in for this. All this came into existence because of a New Yorker photographer who had taken press pictures for me last year. The bride and groom were good friends with him and asked him of he knew a good DJ from New York. He gave them a list of his five favourites and I was one of them. They somehow knew me and then essentially wrote me.
Who are the musicians that inspire you?
As I child I was really fascinated by electronic, futuristic music like Kraftwerk and other such kinds. When you listed to it now, it is not really as spectacular anymore, but if you imagine this 40 years ago it is somewhat mind-blowing. I was fascinated by Daft Punk in the 90s. Well… I actually was kind of disappointed by Discovery with "One More Time," since if you were familiar with "Homework," it was really just a pop album with vocals. Currently I am not really listening to any new music. Even though I am a DJ, I am not really aware of all the new releases. But I have always played old music and bought records at flea markets. Italo music is the same age as me.
What are you listening to these days?
I have a new iPhone now and I just uploaded Grimes "Visiting Statue."
What is a typical day for you?
A mean question. I like to sleep long. I usually dj on the weekends. Today I went to the University and took a look around. Then I usually have to answer lots of emails, deliver music and bonus tracks. I make all of the music at home at the computer with my keyboard. Then I go drink a coffee and go to sleep.
What do you like the most about your apartment?
I think I like the bedroom the most. It is located towards the courtyard and just really quiet. Just like a cave.
If your flat would be on fire, what would you save?
Mmmh… besides the cat Alistair everything is replaceable. There are a few new records that were quite expensive. But if I would start searching for them, I am sure the entire flat would have burned down already. One can always buy a computer. If anything, then the synthesizer, which is from the 60s and very hard to find.
If your place would be a song, what would be its name?
"This Must Be the Place" by Talking Heads.
You are often on the road. Do you stay with friends or hotels?
Mostly I stay at hotels or with friends' of friends. I used to be very excited about visiting a new city and would do a lot of sightseeing. Now I am mostly too lazy for this. I am happy if there is a bed and internet. It doesn't take long to fly within Europe, so generally you are on your home the next day. There is the artist dinner through which you meet the people that run the club, then you perform, and the next day you are picked up and brought back to the airport.
Can you name your favourite places in Vienna?
Obviously the Naschmarkt. I am there most of the time. The houses are nicely dispersed, one has enough space, and it is in the center of the city. I love to eat Thai food at Lokal Bangkok. Then there is a little place called Kojiro, where I love to eat soup or salmon/eel with rice. In the Do-An I love the exotic salad, which has the best dressing. I also like to drink Matcha in the teashop Cha No Ma. I am there almost every second day. I go to Koshito for Sushi and drink coffee at Rüdigerhof, as well as at the Cafe Sperl.
Which club do you like most in Vienna and internationally?
In Vienna I would say the Pratersauna, since I am there most often and have my residency there every month during which I spin. Grelle Forelle is also a very good place to go to, in regards to bookings and the sound system. Otherwise I don't really go out since I would be away somewhere and if I am here, I like to stay at home. I like Panorama Bar in Berlin, the club Razzmatazz in Barcelona, and Le Bain in New York, as it is located on the very roof of The Standard Hotel and I perform there a lot.
What was the best party in your life?
This is difficult to say since most parties that sound great are usually very stressful for me. If I would talk about the afterparty of Marc Jacobs during Fashion Week, how Lady Gaga was playing the piano in front of me and I was spinning, everything would sound great. But in reality I am so nervous and have to perform in a way that people don't leave. Only celebrities were there, which causes a lot of pressure. Then there are parties like last year in a basement in London, during which 70 people were sweating – it was actually more fun than the Marc Jacobs' one.
Is there an advantage in being a DJ in Vienna?
The advantages consist of the quietness, the excellent tap water, and the quite central working space from which I am everywhere in Europe in no time. And you don't have to go out every night.
Is there something you always wanted to do but have never done it?
No, not really. When I look at Felix Baumgartner I think, "what an idiot?" I even put my seatbelt on nowadays. I am becoming more conventional and frightened. I am already at an age where "I want to be on the safe side."
And project-wise?
After having finished the album, in which I collaborated with Hercules and Love Affair and Dr. Alban, the desire is not really there right now. A friend back then gave me the number of Dr. Alban. He had told Haddaway that there was a talented person from Vienna. Back then I did remixes for Moby and performed with Lady Gaga. Those were the only two things that I thought Haddaway would say something about. He said I should get in contact. I avoided the call for a long time. But then essentially the 23rd of December I picked up the phone and called him around 4 in the afternoon. I woke him up from his nap, so I stuttered a lot while introducing myself. But he was relaxed and told me to send him something. He knows so much in regards to music and is really such a nice person. So I send him some stuff, he came to Vienna, wrote lyrics, and went with me to the studio. That was it. We did this like 3 or 4 times. For me it was great to work with him, as he did among other things "What is Love," which is one of my Maxi CDs.
What do you think about the music scene in Vienna?
There is not really so much great stuff right now in Vienna. But for instance I like the music of Elektro Guzzi, especially his live band.
Was there an absurd moment during which you were spinning that you can remember?
I know those moments. Often one receives letters with bizarre offers. Or people have absurd music wishes like R ́n ́B hits, as in Usher. When somebody asks for Aqua "I'm Blue," then I think it is funny. Electricity goes out as well sometimes, which I like most of the time since the audience just begins to scream a lot.
Do you know already beforehand what music you will play?
No, not really. A few years ago, I would always have a plan, but not anymore. I arrive, look at the atmosphere, and await the last song of the DJ who plays before me. During the music set, one must be sensible and in worst case scenario be able to come up with another plan if it doesn't go well.
Where do you think is the best party crowd?
Mainly in the South. In the summer I was in Tel Aviv, which was pretty good. But they are extreme and don't want to go home. When the club closes, the party starts. They want to do afterparties after afterparties. I am a big fan of sleeping and I am happy to be home by five in the morning.
Thank you, Wolfram for this nice insight into your life!
If you like to check out his musical output on his website and check more portraits from Vienna here.
Interview: Nathalie Halgand
Photography: Lukas Gansterer