In times of digital transformation, in which text and images are available for free consumption at any time, the seductive status of books is flourishing.
The smell of printed color on paper, the rustle of pages as they are flipped, the light sensation in the fingers when stroking the cover; and not least the function of the book as an aesthetic object, which harmoniously draws in the reader's existence of life and things, testifying to the emotional value that emanates from a printed work, as opposed to its digital equivalent.
Increasingly, it depends on the packaging. But those who place an equal value on content, follow Uta Grosenick. Together with agency director and arts patron, Christian Boros, the Cologner founded Distanz Publishing in Berlin in 2010. They specialize in intelligent, beautifully illustrated books in the fields of contemporary art and lifestyle. Their hobby horses are monographs from young artists, who they work with in close cooperation. Nearly 200 books have been published since the founding of Distanz – a remarkable number reflecting their success.
Perhaps Uta Grosenick understands her craft so well because it combines knowledge with passion and intuition with reflection, building on a foundation of many years of experience in diverse areas of art and cultural reception. Before founding Distanz Publishing, she worked as a freelance editor at Taschen, as a project manager at the Hamburg Deichtorhallen and as a curator at the Kunstmuseum Wolfsburg. In private she reveals her passion for the works in her collection of contemporary artworks, including Wolfgang Tillmans, Tobias Rehberger and Florian Meisberg – and her close friendships that connect her to the respective artists.
"Anyone who works with art, also lives with it," says Uta at one point during our interview with her in her apartment in Friedrichshain. The same holds true for books. The bright apartment, located in a quiet courtyard on a lively street, is like a tidy Wunderkammer with an effortless collection of well-designed photo books, art and a collection of furniture that has grown over the years. You can see creativity is in her blood. It's the ideal setting for a conversation about publishers, art and the growing influence of the digital – and for photos, shot by Uta's good friend, fashion photographer Joachim Baldauf.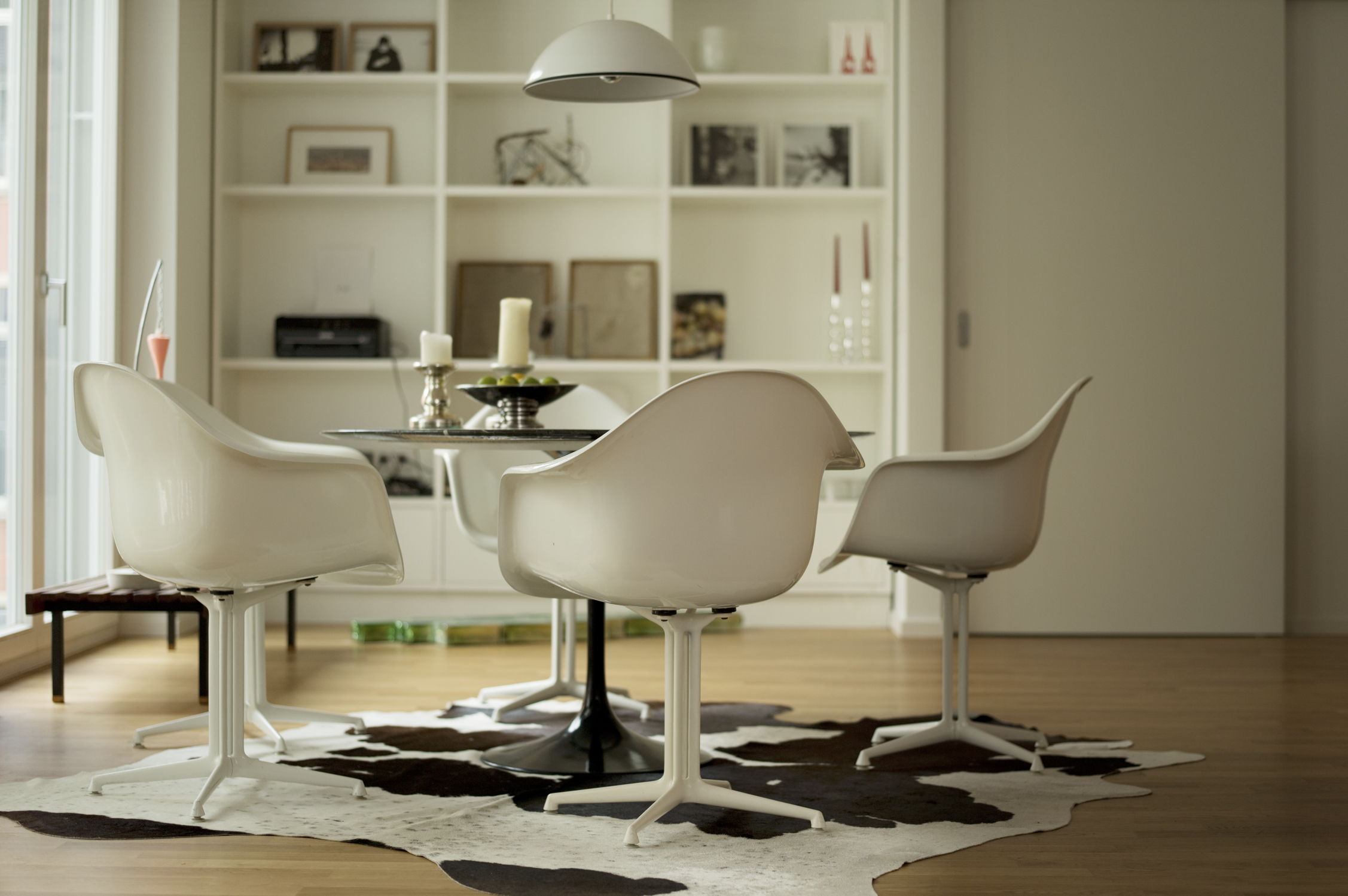 In 2010, you founded Distanz Publishing together with Christian Boros. In times when the print industry is faltering – how did you arrive at the idea of bringing an art book publishing house to life?

For nine years I was a freelance editor at Taschen bringing out 20 books there before becoming the program director at DuMont Publishing. I've known Christian Boros for a long time from the art scene in Rhine – we're both from Cologne – but in relationship to work, there wasn't any real contact until that time. This changed when the Autostadt Wolfsburg wanted to publish a yearbook designed by Christian and published by DuMont. That's how we got to know each other and realized a second project: a monograph from Erwin Wurm. At the same time there were major changes at DuMont that didn't make me very happy. That's when we came up with the idea of opening a publishing house.

What distinguished Distanz from other art book publishers?

It's the content that we stand for: contemporary art. We know our stuff in the field and can offer our customers authenticity – we also have a personal interest. What's worked very well is that from the beginning we put our networks together. So we immediately had customers that wanted to work with us. We very quickly became a brand in the art book publishing world. And the work is really a lot of fun.

Initially we didn't want to turn our name into a logo, so we had to find an independent concept – not so easy. I can remember it exactly: one Sunday morning at seven thirty my phone rang. It was Christian and he said: What should this thing be called? Progress or Distanz? And I said: No, Progress, it doesn't work. So it was Distanz. In the beginning the art scene thought the name was stupid, but the advertising was great because it quickly got stuck in your head.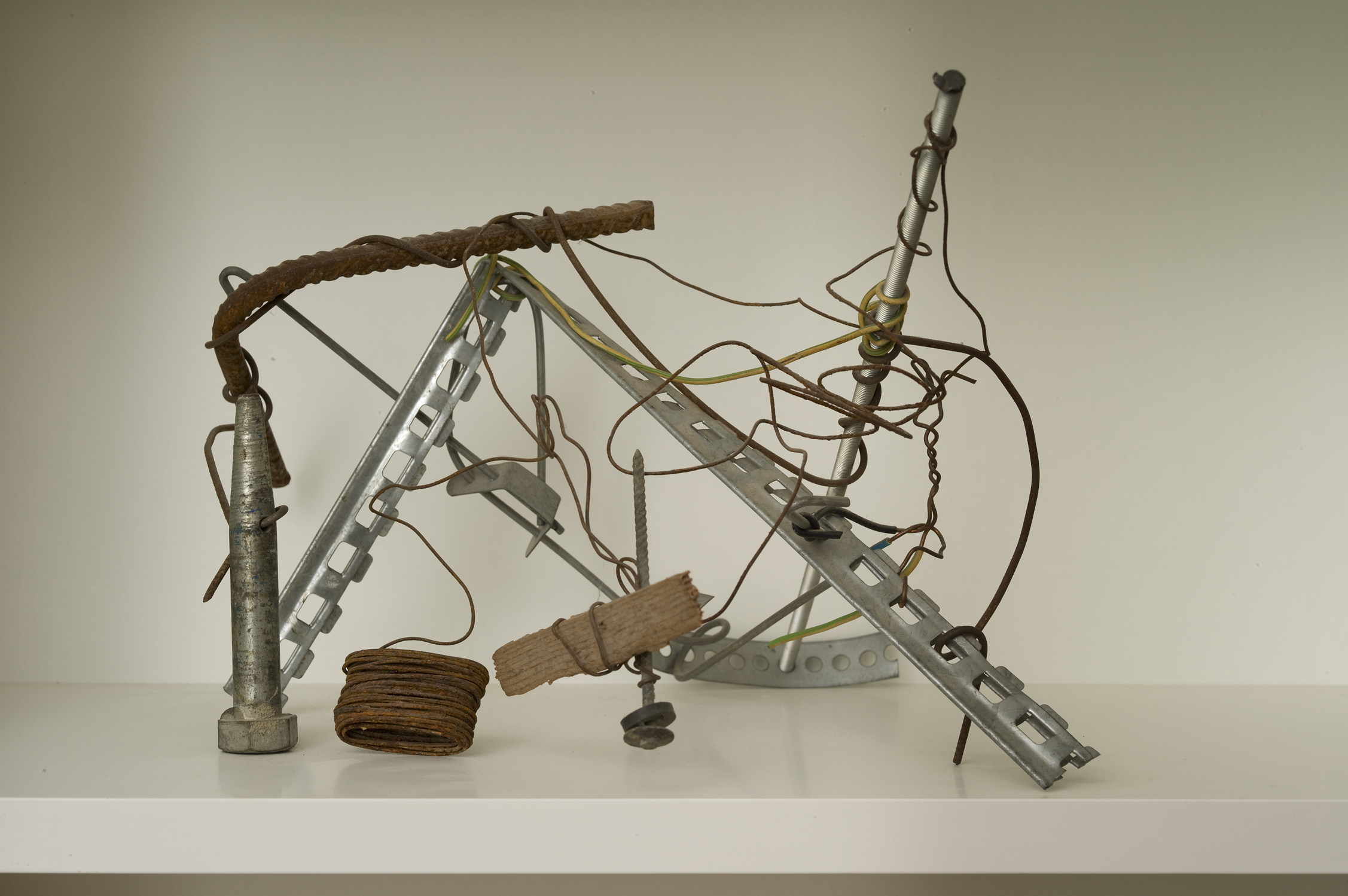 Christian Boros once said that Distanz is an attitude.

We always say: you see better with distance. Many young artists come to us; many that are making their first book. Most of them are very close to their own work and need a reflective view for support. How should I really position myself. How should I present myself in this book. You don't see this when you're in the middle of it. We also have a friendly connection with all the artists: A certain distance is important to create a good product.

Your products are beautifully designed hardcover books on art and lifestyle – the highest form of analog. Where do you stand on the digital?

What I would like to do is an app, and not just an e-book where the linearity of a printed book – the turning of pages – is presented one to one. I see an app as a ball that can go in different directions. That excites me. It's on the horizon.

We also work a lot with social media channels and of course we have a website. However, we make very classic books. Every book is different, different in paper, format and layout and becomes something special. That's important to us. We see this in our artists as well: Although they all have their own websites, they nevertheless also want a book, something you can hold in your hands.

How is it that people still have this need to hold a printed book in their hands – even though it's possible to find a lot of content quickly and free on the Internet?

A book is an aesthetic object. This is a completely different level as something "online." You can touch it, feel it, smell it. A printed book appeals to our senses.

Do today's readers place a greater worth on printed books than before the digital revolution?

Definitely. I believe they are more conscience when they seek something out. Especially in the field of fiction they decide more often against a paperback or hardcover and for an e-version for their Kindle or iPad. They don't have to carry around so much when they move. Yet, as before, the reader has this need for a nice tactile moment. And for an object that they can lay on a table or a bookshelf.
Do you think that the way people consume books has changed because of the influence of the digital?

What strikes me is that you see more and more people, especially in the subway, that are brandishing their Kindles. Who are reading for short distances. But whether they're actually reading more? I would hope. Purchasing is faster through the e-book – you simply download it. Maybe it's also rejected faster, not read through to the end. I don't know.

Distanz also published the books from Freunde von Freunden, the second was just released. How does one manage to positively transform a digital magazine into printed format?

Freunde von Freunden functions wonderfully, also as a book! Of course you have to make a choice – in comparison to the endless space of the Internet, a book only has a certain number of pages. But one restriction that is also something good: Above all are the questions: What's really important, decisive, about a person or apartment, what does one want to show of them? It's about the essence. The team at Freunde von Freunden is responsible for the selection, for their second book they picked 45 flats and houses on five continents. This can be shown in a very classical printed format, but you can really play with the layout: Double page spreads, panorama views, small details that are emphasized – they look great, these printed apartments. And I find it really exciting.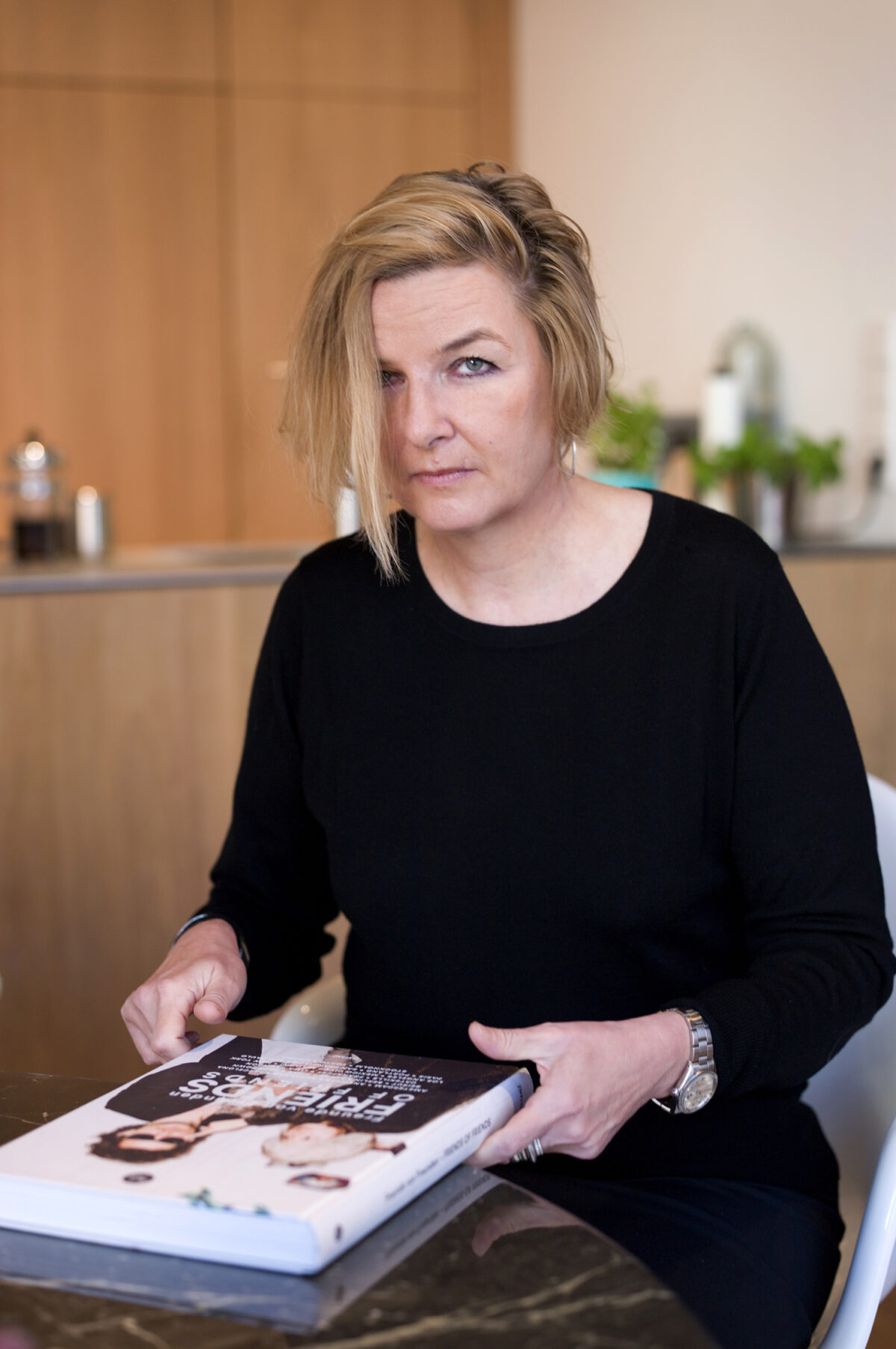 How did you actually get into publishing books?

My career aspirations were originally to become a dramaturge. I really wanted to go into theater – in addition to art history I studied drama and took my first steps at the Thalia Theater in Hamburg. At the time I met Harald Szeemann, the famous Swiss curator. I had the good fortune of working with him at the Hamburger Deichtorhallen, later I was also a project manager there – I think it was there that I started down the art path.

From there I went to the Bundeskunsthalle, where Pontus Hultén, the founding director of Paris' Centre Georges Pompidou, took me under his wing. Then I was the curator of the Kunstmuseum Wolfsburg, but as life often goes: in 1996 my son Carlo was born, and that changed some things. Eight days after his birth Benedikt Taschen call me – we've known each other since our schooldays – and said: Come to my publishing house, I could use you here. And so I made books.

What was your first book there?

It was "Art at the Turn of the Millennium," followed by another list of books, for example "Art Now." All very popular books, that have sold in large numbers worldwide.

Where does your interest in art come from?

I was brought up with it. Six days for school and on the seventh, art. Every Sunday, together with my father. Sleeping in didn't exist. As soon as the museum opened, we were there. In Cologne you go to the Ludwig Museum or to the Wallraf-Richartz Museum. When you grow up in Rhineland, a strong involvement with art is a very important part of life anyway, but on top of that my father showed and explained many things to me very early. Of course this influenced me.

You are also a collector. What criteria must a work of art fulfill to end up in your collection?

I choose art intuitively, but my approach to art is definitely very personal. I have some photographs from Wolfgang Tillmans as well as Tobias Rehberger. I usually know the artists whose work I collect pretty well. Many works have a special story. For example, in the hall is a large work from one of my best friends, Anca Munteanu Rimnic. Last year she filmed a video performance (Bear, 2013), in which I assisted her. She tied dark sheepskins around her and and fastened steel plates under her bottom and to the soles of her shoes. In this bear costume she sat in front of a white backdrop in the middle of hundreds of crystal vases and bowls that she smashed gradually with her bottom, feet and a small hammer in her hand. The floor of the performance was laid with thick white paper. In the course of the action the paper was covered with scratches, holes, and footprints and countless glass fragments were firmly stuck in it. At the end we rolled the paper up and took it with us. Because we both like surfaces, Anca cut the paper perpendicularly and I bought it from her as a separate work, which I framed. It is titled, Leaving Cure, Effort for Paper (2013).
Do you see art as an investment?

It's always nice when the money isn't thrown away, but this doesn't play a primary role. I know the artists I collect and it's important to me to accompany them by collecting. To see how they develop. That's why I find contemporary art so exciting: because I experience the same thing that the artist experiences. We live in the same world, in the same present.

Can you imagine living without art?

I believe that if you work with art, you also live with it. I couldn't imagine a home without books and without art. Also if it sometimes presents a challenge. For example I have some large-scale paintings by Florian Meisberg. Getting these into my apartment was a real action. They had to be partially pulled over the balcony. (laughs) But for me it's simply very important to have images and sculptures around me. Here in my Berlin apartment you only see a selection. Part of my collection is still in Cologne.

What brought you from Cologne to Berlin?

The art scene is always growing in Berlin. You can't ignore Berlin, especially when one is dealing with contemporary art. That said, I've always found the city particularly attractive and when I founded Distanz Publishing with Christian Boros, it was clear that it should be in Berlin.
You live in the Friedrichshain neighborhood of Berlin. What do you like about the area?

I lived in the countryside for a long time in Cologne and I really wanted to live in an urban area again. I can do that really well here because it's turbulent. I have my calm in the courtyard, but as soon as I go out the bustle starts. This mix pleases me. Just around the corner is a delicious currywurst stand, Curry 66 on Grünberger Strasse and on the weekends I like to go to the flea market at Boxhagener Platz and to the RAW location on Revaler Straße.

What do you love about your apartment?

Something that always makes me happy are the high ceilings. Amusingly, these are different heights in the entire building – and I've hit the jackpot. I find my fireplace really fantastic, in the evenings I like to sit in front of it and look into the fire.

Aside from art, what other treasures can be found in your apartment?

Furniture-wise? I'm proud of my kitchen, I designed it together with Joachim Baldauf. Some parts I found on e-Bay, much is vintage. For example, my bed. At the end of the 80s I lived in Berlin, it's been in the basement since then. I fulfilled a real dream with my Saarinen dining table, a round table with a marble top, a design from the 50s. I could only afford it because it has a fracture.

A lot is also new, like my small stool by Vitra or my side table from New Tendency. But the absolute newest is my reading chair from Ink Furniture. A combination of a vintage wood frame and new, artist-designed, upholstery. There's only the one in existence.