Known by his pseudonym "Marok" and propelled by an early interest in graffiti, Thomas Marecki creates pictures and installations about mobility.
Since 1995, Marecki has also published Berlin-based Lodown Magazine, in which he covers topics ranging from music to clothing, art to gadgets. Lodown reflects a Zeitgeist that opposes mainstream and contemporary marketing structures. Recognized for presenting innovative avant-garde layout design, the publication has won several Lead Awards and been awarded various other prestigious prizes.
Thomas Marecki has a penchant for concept cars from the 1970s, sparked by childhood years spent playing with matchbox toy cars. His dream car is the not-too-shabby Ferrari Dino 308 GTA, which he finally found after an exhaustive search throughout Europe. His current ambition, worked on during his spare time, is converting a seventies Lotus Esprit into an electric car. He considers this an artistic exercise and feverishly anticipates the first ride. We took a tour through Thomas' workplace, explored the inner workings of the Lodown office and went for a spin in his prized blue beauty.
Where did you grow up? Have you always lived in Berlin?

I was born in Berlin and grew up here. I lived in Cologne for a while as a teenager because of my parents' work. I also lived in California for a bit after my studies.
Can you talk about your work as "Marok"? Does your work reflect your early interest in graffiti?

Indeed "Marok" derives from a graffiti background. In the nineties it was kinda cool to work under a pseudonym,  and I kept it as a trademark name for my art endeavors. As I got older and a bit more serious about my art, that pseudonym felt like a brand I was using to sell my name. It is a very superficial name – like most of the graffiti names – so I don't focus on it it anymore. Nonetheless, it is part of my history.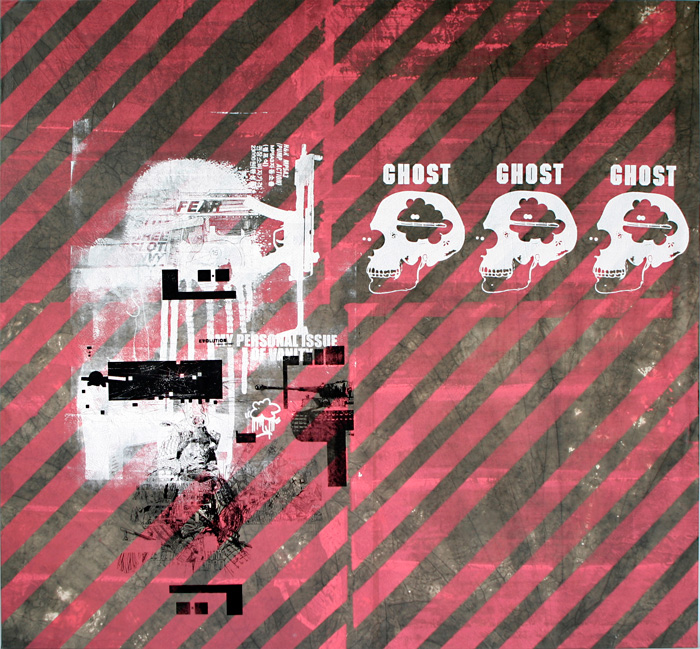 How did you arrive at the idea of establishing your own magazine?

I imported the idea from California. I wanted a magazine which would mirror my interests in pop culture. All these years the intention remained the same: to move within the Zeitgeist and make a magazine about it, thus inherently becoming part of the Zeitgeist.
Lodown Magazine is quite visual – you display art next to sneakers and lyrics are shown next to a skate rock from the seventies. You are certainly working differently than most other magazines.

Yes, it was never our intention to replicate what other magazines were doing. We never wanted to be influenced by the mainstream. Of course that's where the money is. The magazine has always been a matter of the heart, something for which we only follow things we are interested in.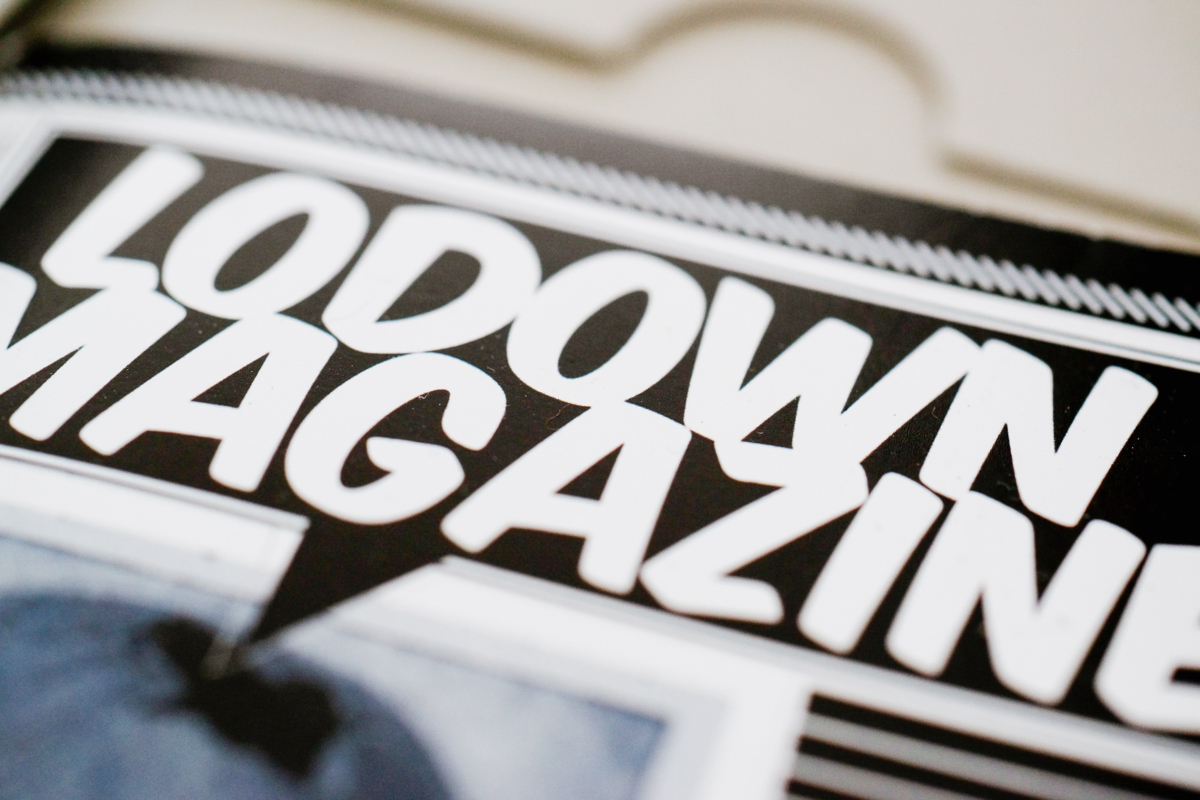 You talk about Lodown being a platform to present the Zeitgeist of today. In your opinion what does the current Zeitgeist represent?

Lodown reflects a Zeitgeist in a non-mainstream way. It is very particular and bound to my generation who are in their 30's and 40's now. It takes a while to tap into the culture we reflect, let's just say its not a form of 'fast food' like that which you get offered by blogs or shiny magazines. It's hard to tell what constitutes our Zeitgeist. I don't like how cultural content is treated these days, especially by the marketing and media industry. They all want quantity, likes and clicks and I don't know what for. It has nothing to do with quality, it is just about pushing products in front of your eyes. I don't want to engage in this form of penetration.

Today everything needs to be marketed, branded and categorized. Your Facebook behavior is automatically analyzed and you get your pushed notifications. It all makes it hard to define a Zeitgeist that is pure and leads to new ideas or leaves a mark in human history – it is all so infiltrated by means of selling. Do you feel bad if you don't shop for three days? I say fuck it! I rather follow my own instinct and do not commit to a definition of  Zeitgeist but I have to market Lodown as 'Zeitgeist'.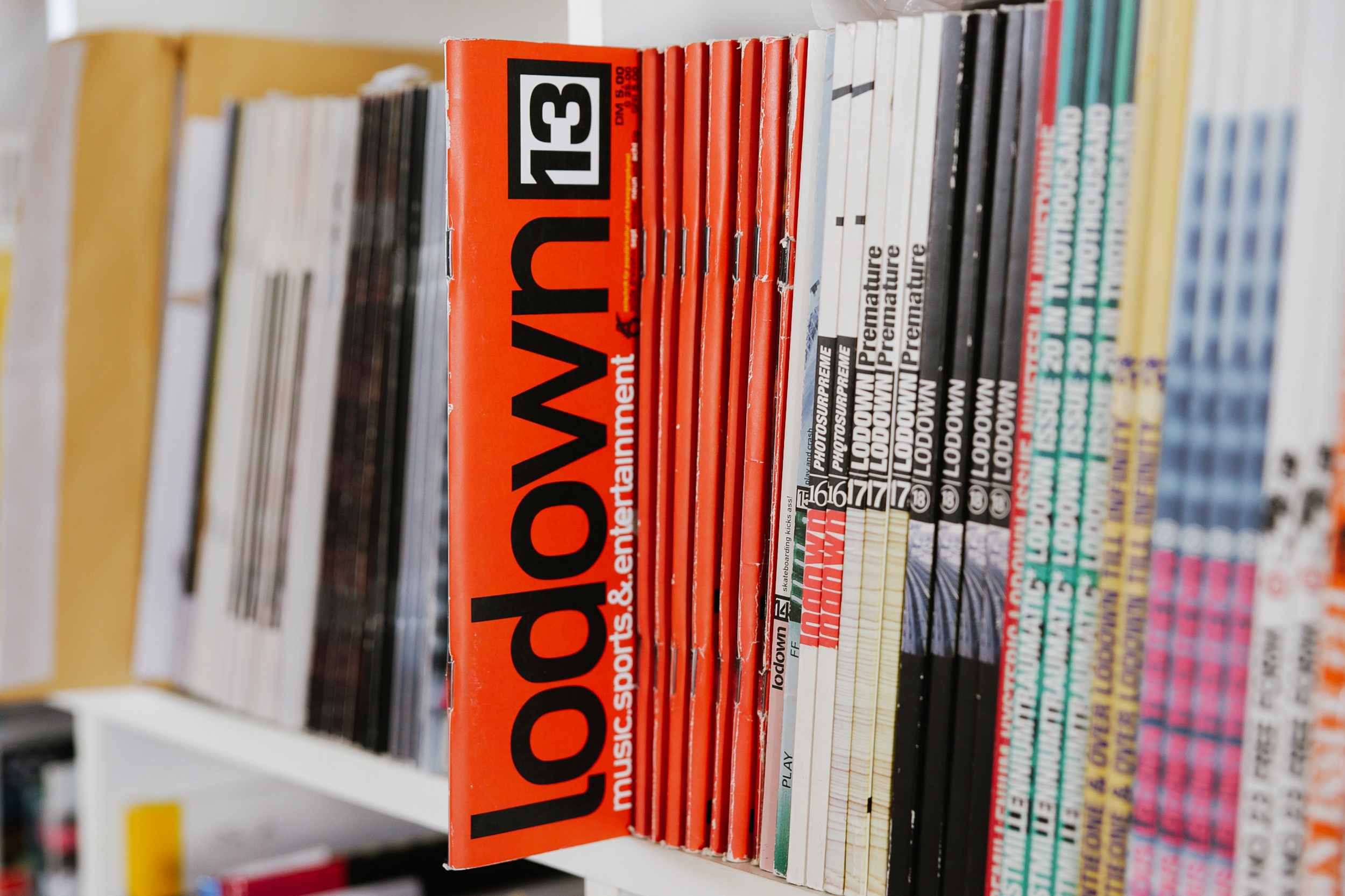 Are there any particular projects, magazine issues or people you have worked with during your time at Lodown that you are particularly proud of?

It's not easy to pick an exception from a twenty year-old body of work. It was always a lift when I started working with different art directors or artists.
You seem to have such diverse experiences, from art to design as well as designing your own typography…

I started as a graphic designer. Simultaneously I also did graffiti, which is how this particular typography began in 1995. Back then it was the very first graffiti font one could have for the computer. My interest in design, typography and layout began to grow immensely. These were mediums through which I was able to express myself. We did this quite expressively, and at the beginning we basically broke every rule there is in typography. On the side I also kept making art.
Aspects of mobility always come through here. You play with street signs and car silhouettes, there is even a wrapper of a pretty bizarre toy rocket launcher on wheels. What interests you about these topics?

You're referencing the project 'Traphic,' a name put together from the words 'Traffic' and 'Graphic.' This represents an entire cosmos in which I can go completely nuts, for one, because we all have been indoctrinated with the myth of the 'autobahn' since childhood – especially with matchbox cars, which represent speed and motion. I am also interested in what happens when traffic leaves the streets: how people are connected, how consciousness of such a big group functions, and where we are steering.
Nowadays messages in particular are being moved around…

The topic of 'motion within a car' is basically over. The illusion of free driving is being sold, but one is merely in traffic. It is only possible for one to drive freely on racing tracks, which are in themselves closed systems.
In Berlin it is pretty nonsensical to drive a car.

Yes, I much prefer to use my bike. However I am still fascinated by cars, which is why I am currently putting together an electronic old timer. Then there is the Ferrari Dino 308, which I only drive around because it makes me happy.
I have always been interested in concept cars from the seventies, which my friends know about because as a child I would play with auto quartets. I was looking for this v-formation, which back then was in fashion. The Dino 308 comes pretty close to that, just like the Lotus Esprit S1 which is our electric project. It also stems from that time and both of them are quite similar.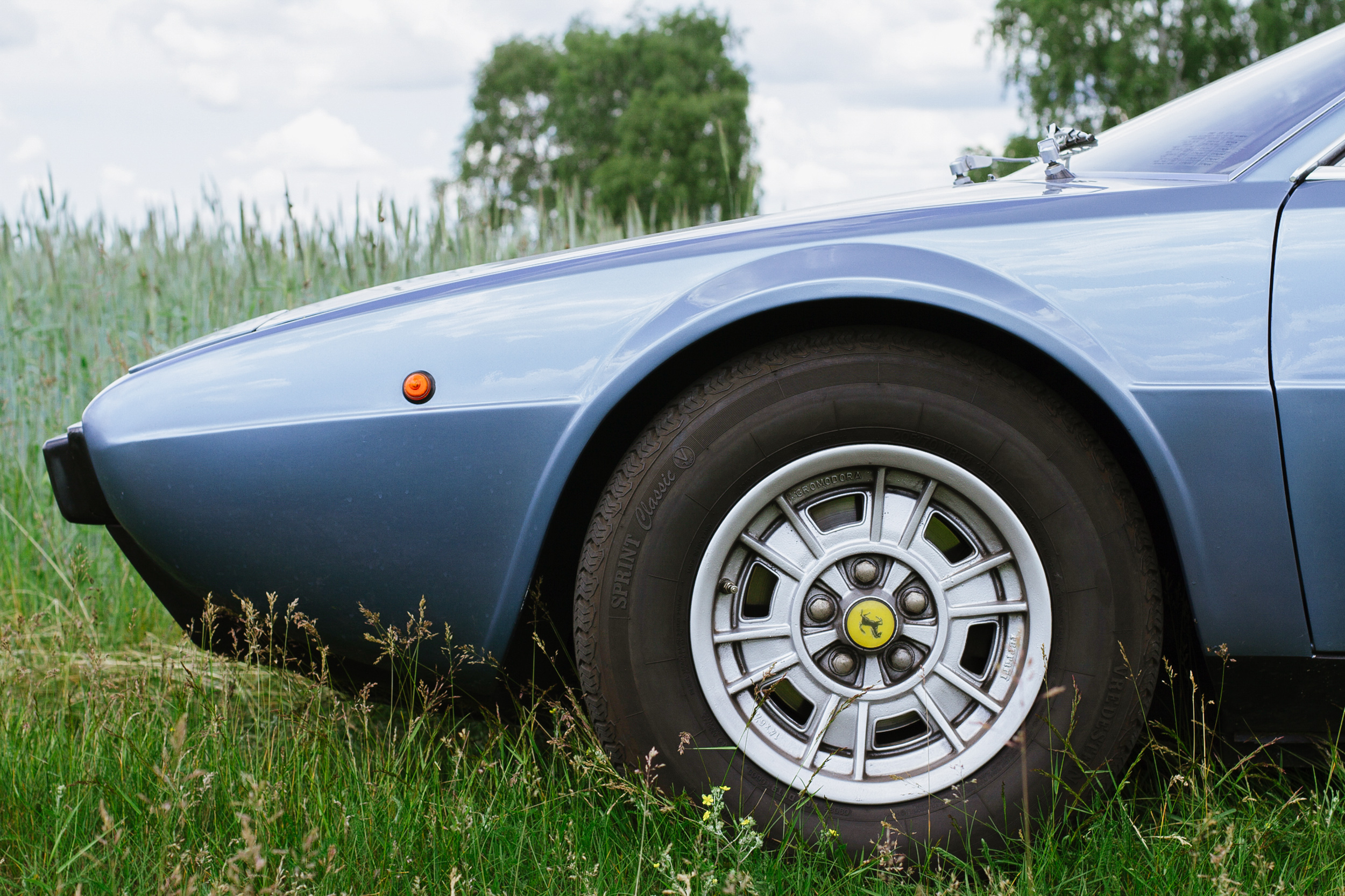 How does it feel to ride around in that car in Berlin?

I am not sure I would do it with a new one. People perceive an old timer differently than a 10 cylinder from 2012. The old one brings forth sympathy. I am quite happy with it.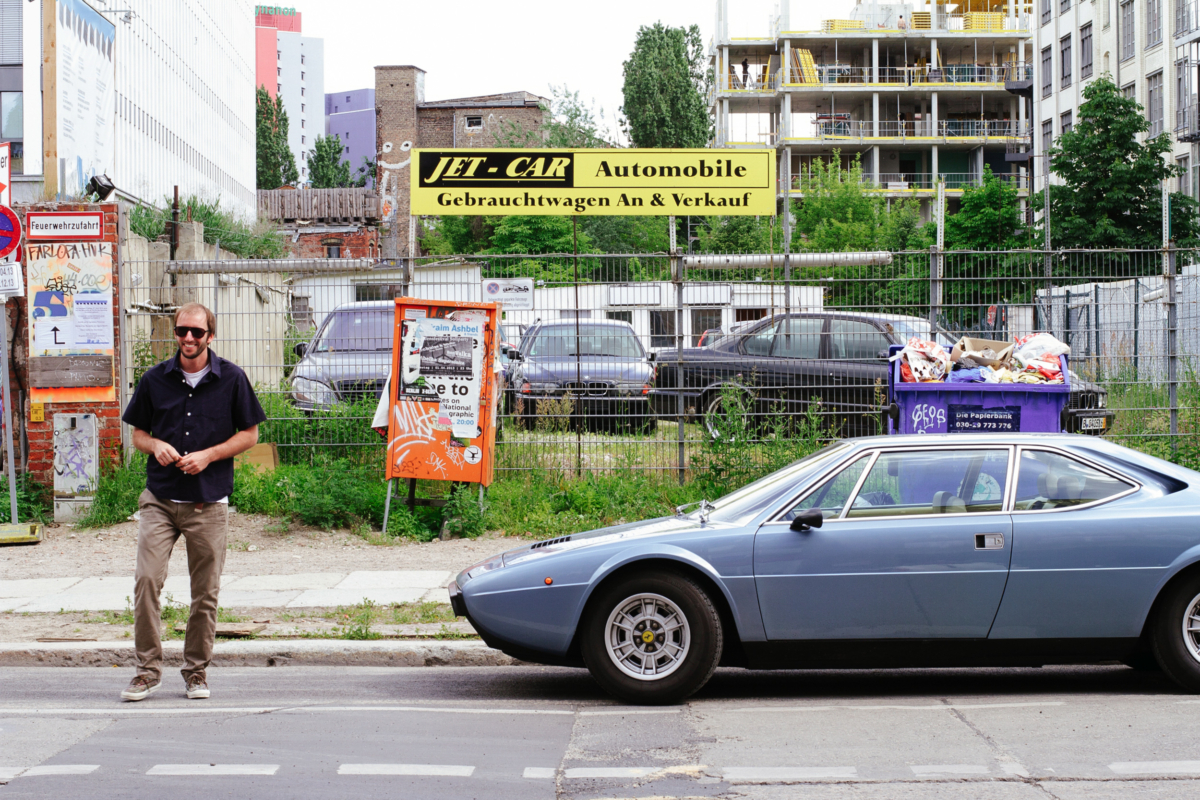 How much Horsepower does it have?

Do you test the speed limit in a car like that?

I have already got it up to 240 km/h, but it gets pretty loud. The brakes and chassis are also really good in the Dino, but there is not a real crumple zone. I know how the car is built – I really wouldn't like an accident in that car.
What is the perfect setting for a ride? Along the coast? At night on the highway?

In Berlin it's the ring road at night. But I mostly drive on country roads. Italy has beautiful landscapes. Brandenburg is also okay, but the espresso is not that good there.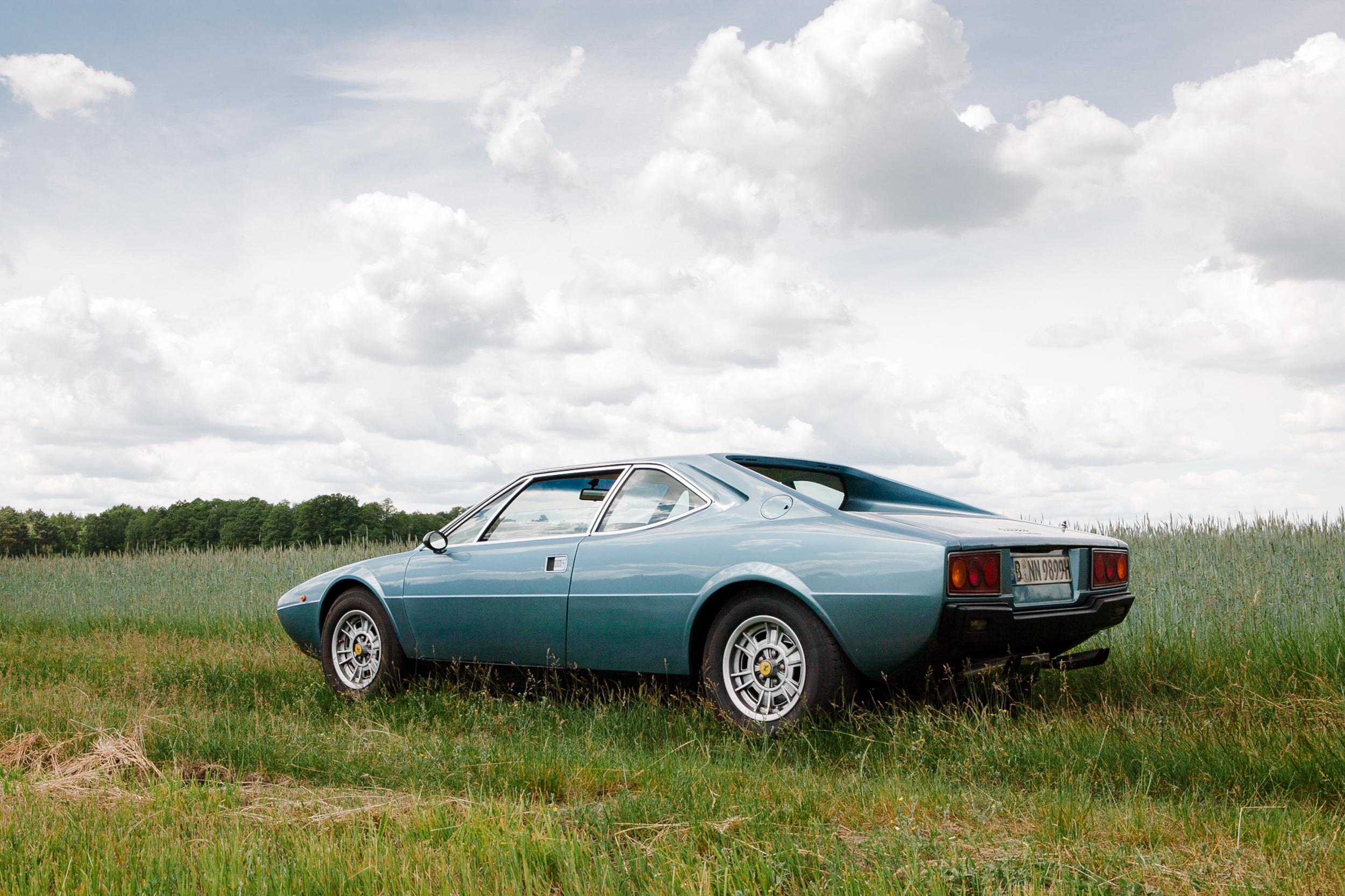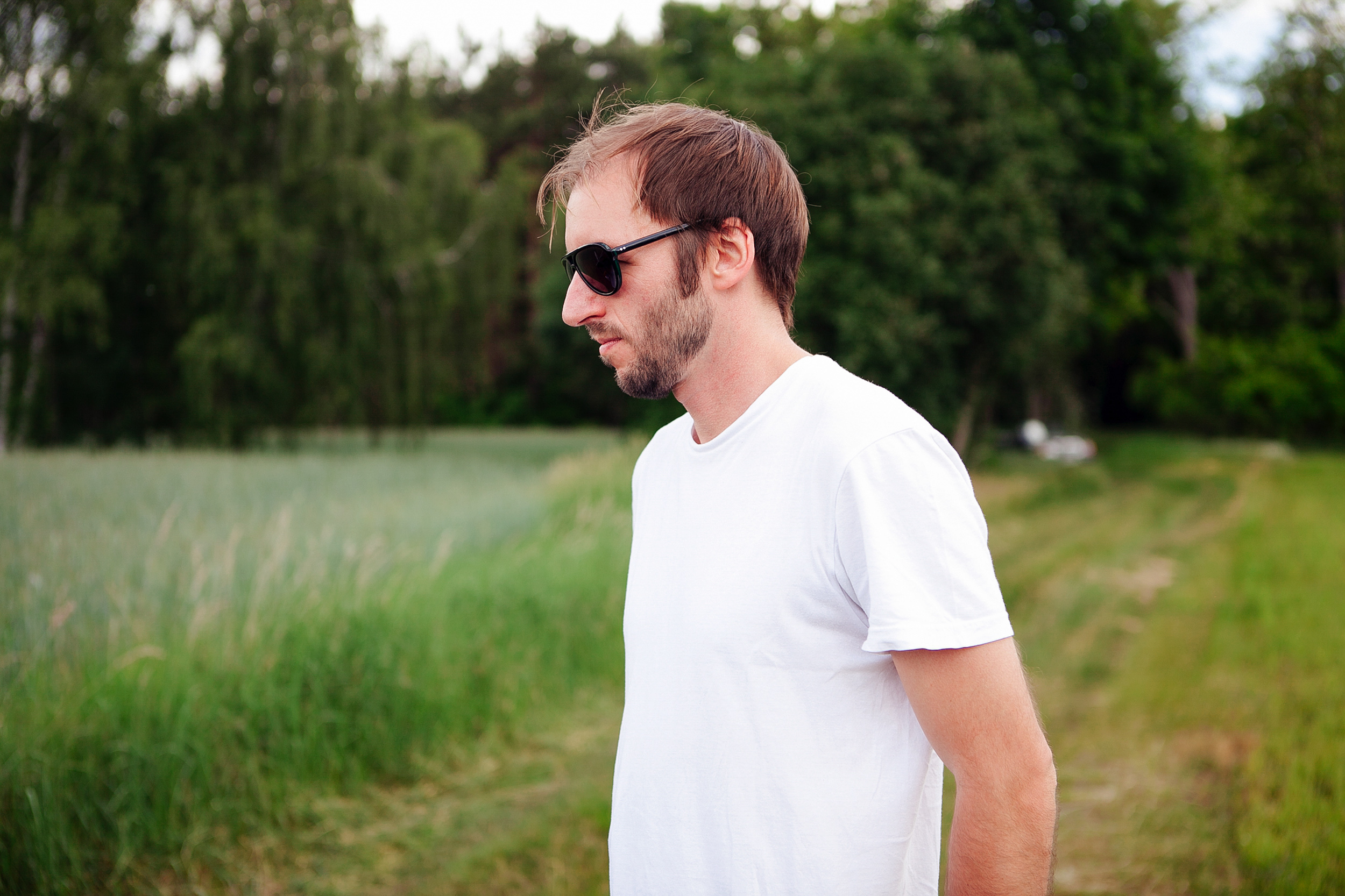 And what music do you have as your soundtrack?

Music is not all that important. It's nice if there is a radio, but when the motor is loud you can't hear the music anyways. I am currently working together with a DJ friend on sounds for the Lotus, as the electro motor is basically silent.

Something funny. Maybe even something dangerous.
Do you fine-tune the Ferrari?

Yes, for sure. I mean, I don't take the motor apart. But if I can access certain parts and if I have the suitable equipment, I repair it myself.
Tell us about that electro project of your – what is that about?

I have always wanted to have the Lotus because I am really in love with its shape. I think the new cars are absolutely hideous. But I already have a gas guzzler, which is why I didn't want a combustor. An electric powertrain suits the futuristic form of the car. I also wanted to show that a conversion can be quite easy. Basically anyone can do it.
How do you start a project like that?

A lot of research has to be done first and you have to get in contact with people who are familiar with the topic. In the States one can basically get modular systems for such conversions. After that you just need to start somewhere. I started with buying the Lotus from Texas on ebay, including a wasp nest and a rat hole.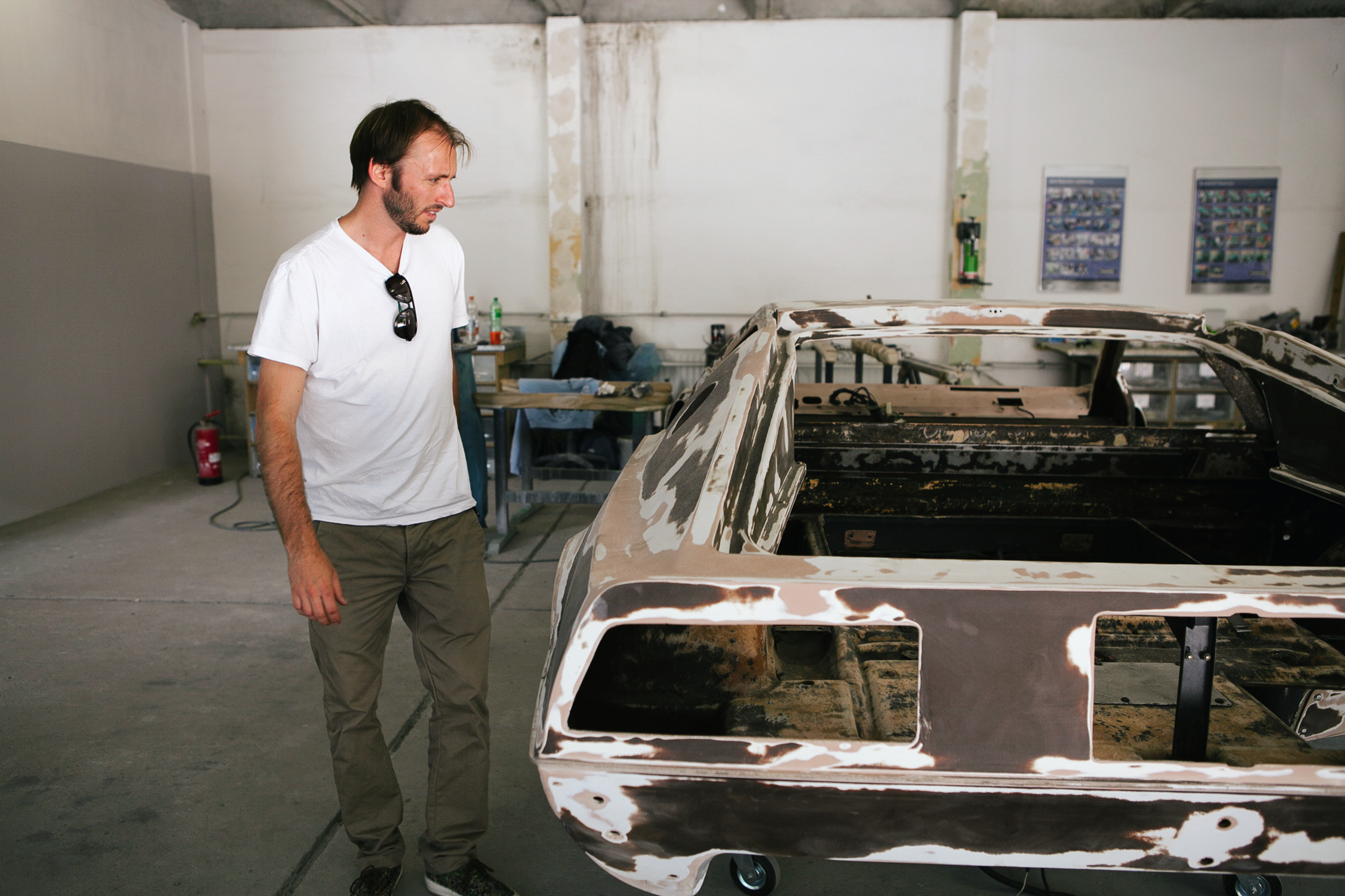 And then? You just took the petrol engine and replaced it with e-motor?

Yes, the Lotus Esprit has a mid-engine behind the driver's seat. You throw that one out. We decided to leave the gearbox. It would have worked without it as well, but the car has inside-lying brakes on the rear axle which are directly connected to the gearbox. This is why we decided for that alternative. The e-motor provides such great strength that one can basically only drive in third gear the entire time. But one can also drive in first gear if one wants to do burnouts.
One still needs electronics in order to steer the motor and batteries. The battery package, which I can afford, should be enough for a 100 km range. But since the car is a prototype, it is less about profitability or about how far it can go. I am simply happy when it drives. It should deliver about 120-130 kW, which is a bit more than it had before.
Was that your very first car?

No, my first car was a Polo Fox, a VW from the early 90s. I also had a Golf, BMW 3, Audi A3 – nothing that special. I also have a Ford Mustang 65, which drives like a boat. But I have to sell it soon because I need the money for the batteries.
Where would you bring us and what are your  favorite places to eat locally in Berlin?