What else does one need other than a popular food stand, beer brewery, boat, motorcycle, and a girl… Gothenburg, Sweden's second largest city, possesses the sort of people who are agile and perhaps consist of a further imprinted rawness if compared to its sometimes considered white collar and opulant sister Stockholm. The young man standing in front of us, the Gothenburg native Thomas Cruz Kollberg, embodies these particular organic trades, visible in his way of eagerly keeping eye contact with someone to the very mannerism of peacefully strutting along the pavement. Yes, one thing is certain – Thomas enjoys to do things physically, while indulging himself into one entrepreneurial adventure to the next.
The ex-tram driver is the proud owner of that minutely black stand, which carries the name Strömmingsluckan and is located on a parking lot around the hip Magasinsgatan that is hard to conquer. Even though plenty of other food options are around, it is here where people seem to wait impatiently for their turn. It is Thomas' homemade prepared herring, mashed potatoes and cranberries they are craving.
Just as Thomas appreciates the simplicity and candor of opening this stand every morning, he finds relaxation in walking along the bridge Älvsborgsbron, sitting for a while in his newly purchased boat, or going for a ride with his old-timer motorcycle. He is a nature's boy at heart with sassy tattoos and a beer brewery, all of which which he made sure to disclose to us during that particular cloudy day spent in Sweden's metropole of the pure. 
This portrait is part of our ongoing collaboration with ZEIT Online who presents a special curation of our pictures on their site.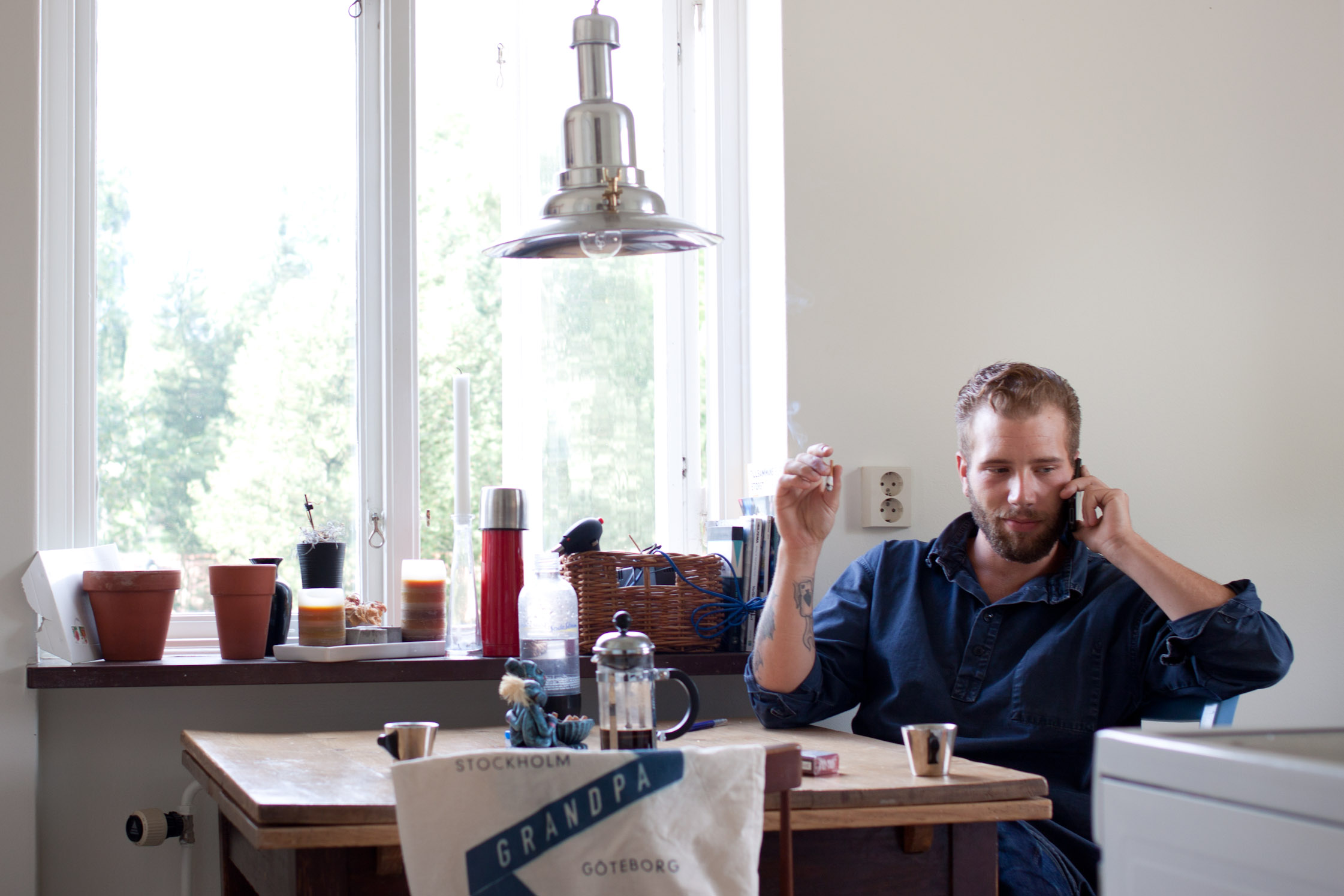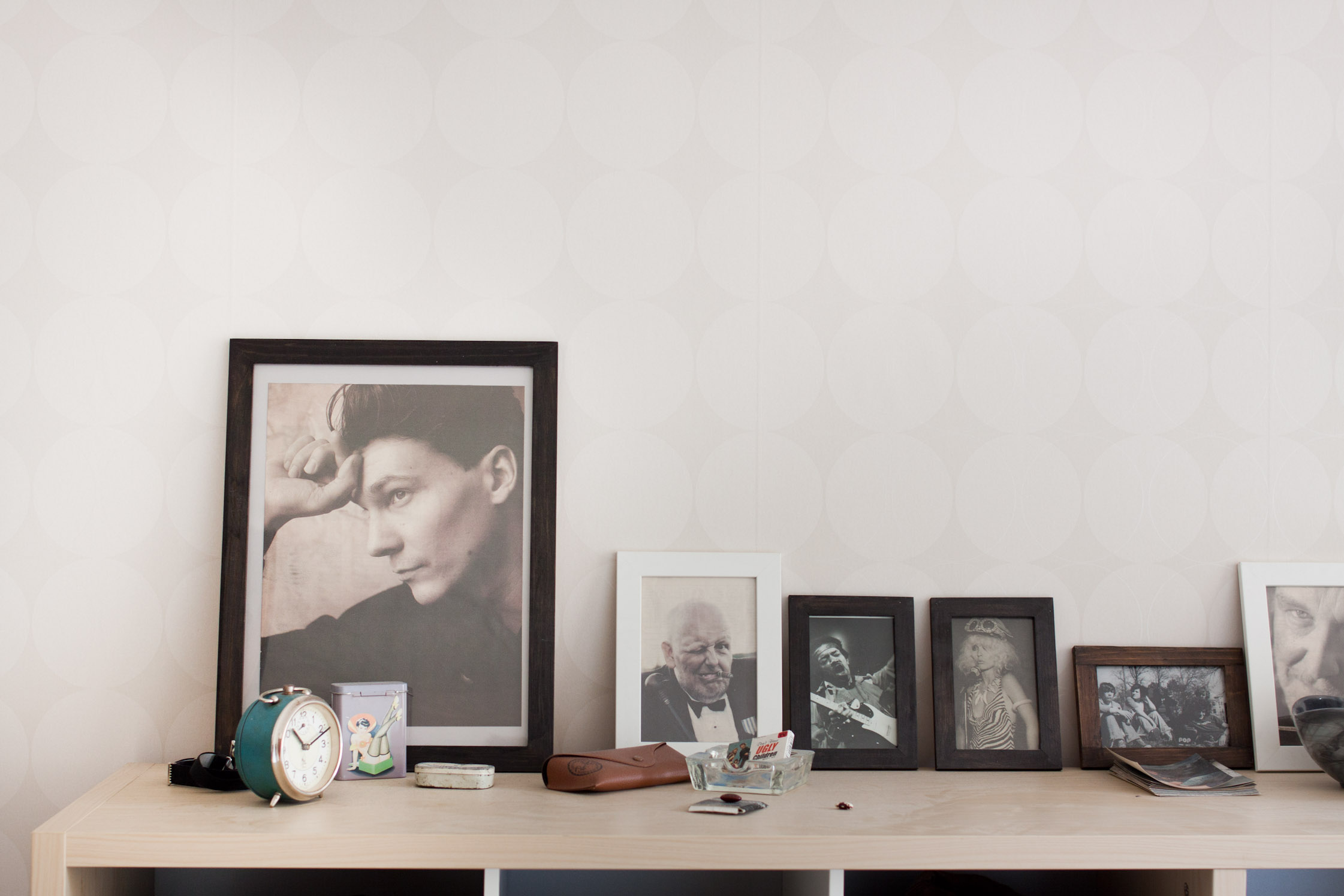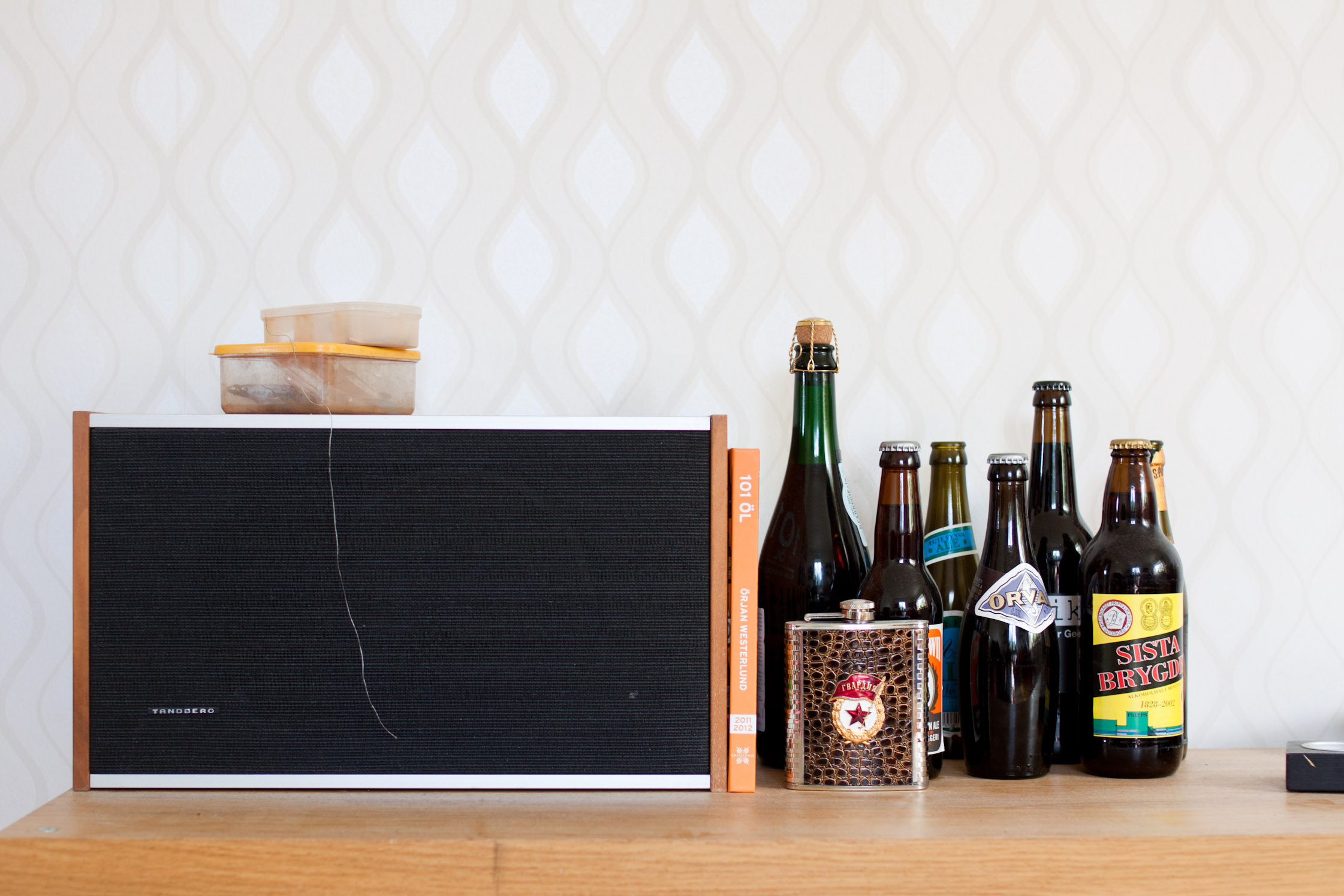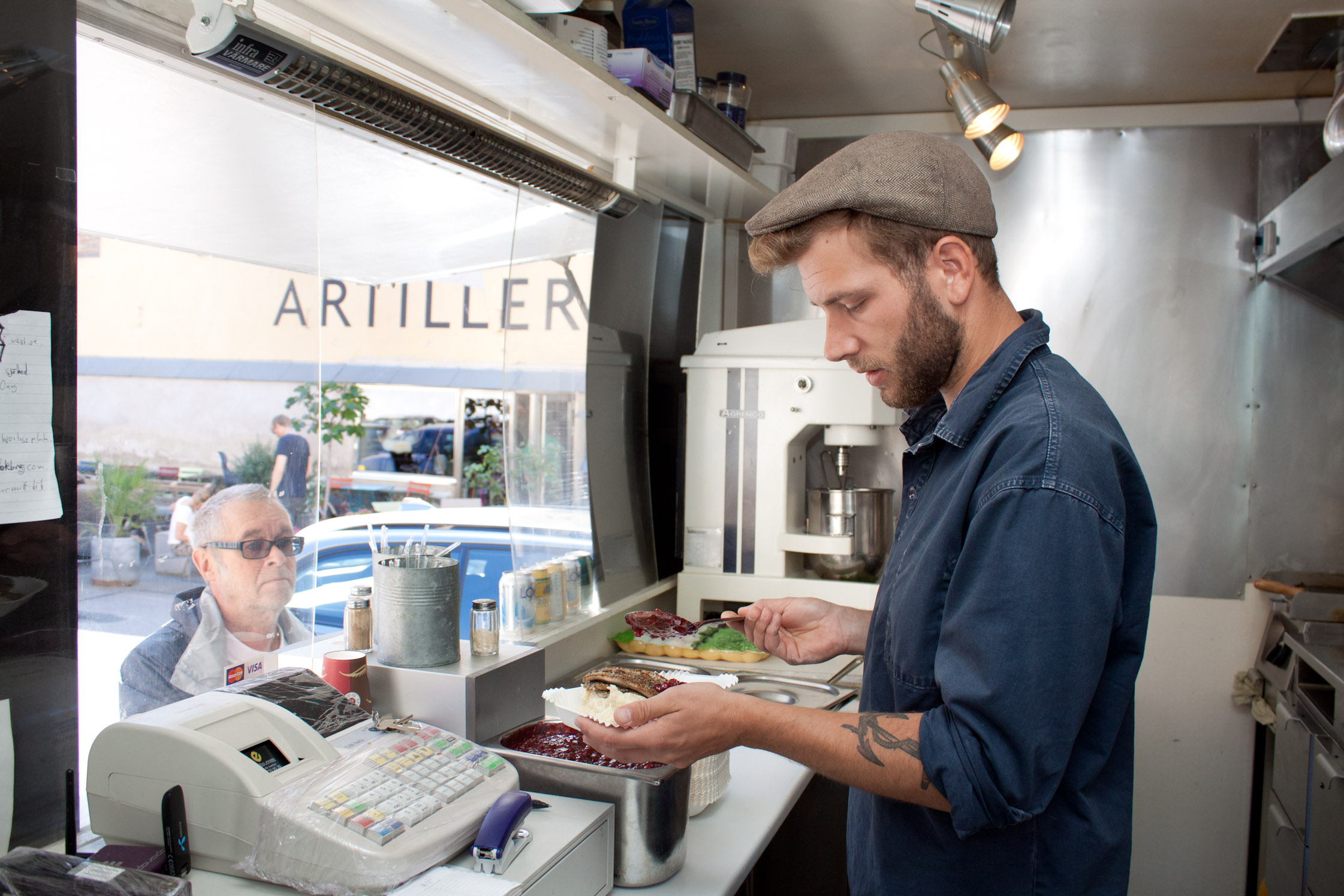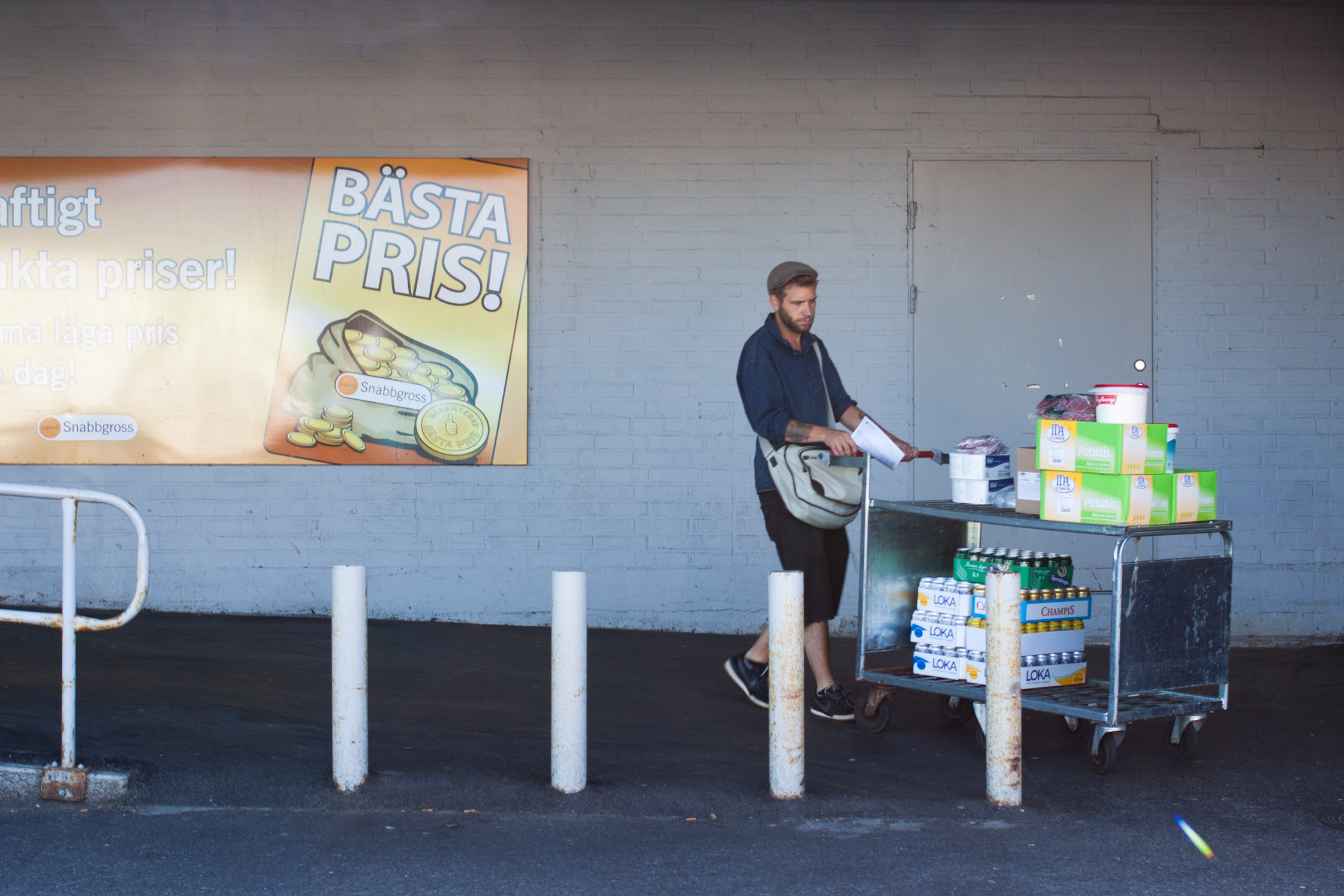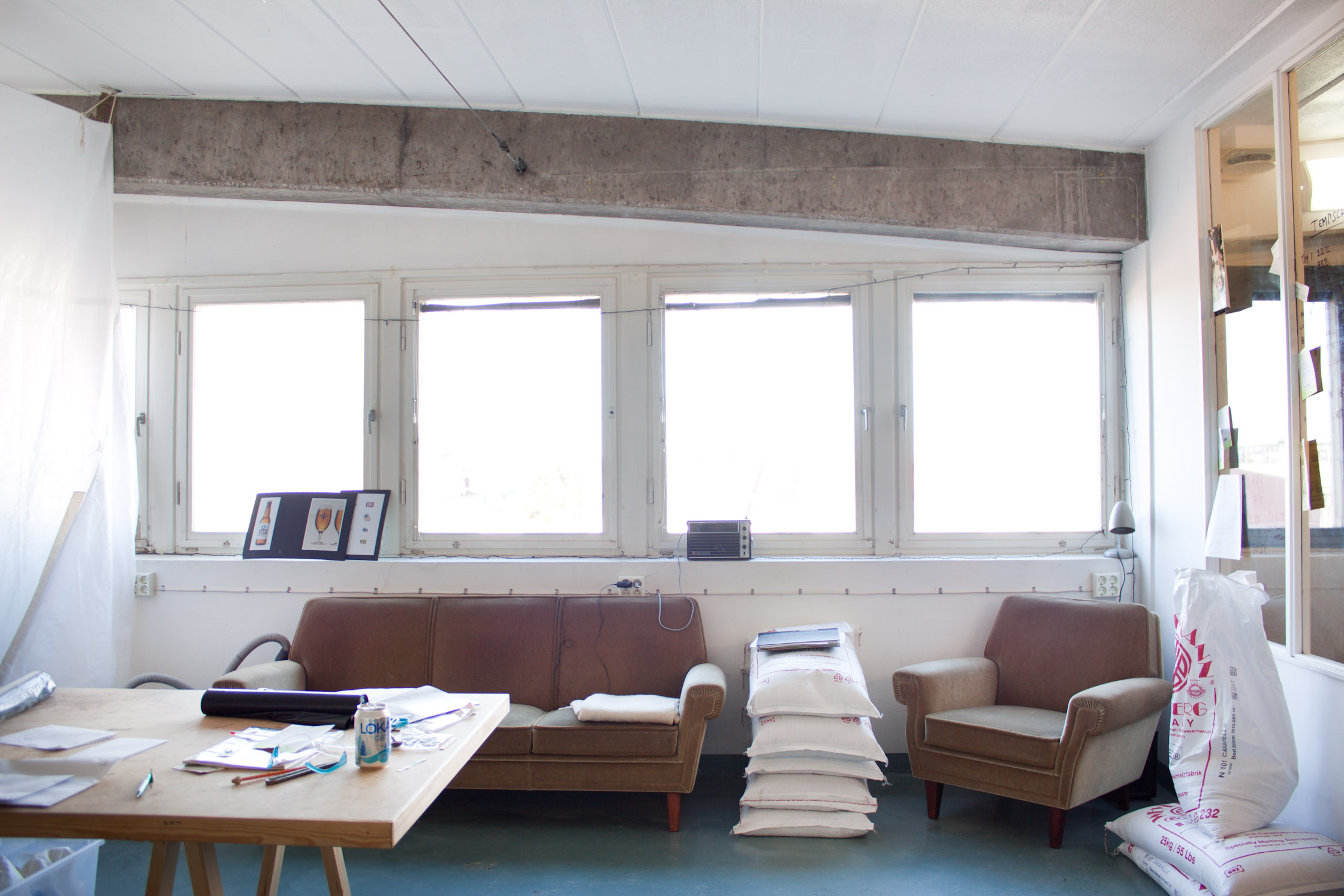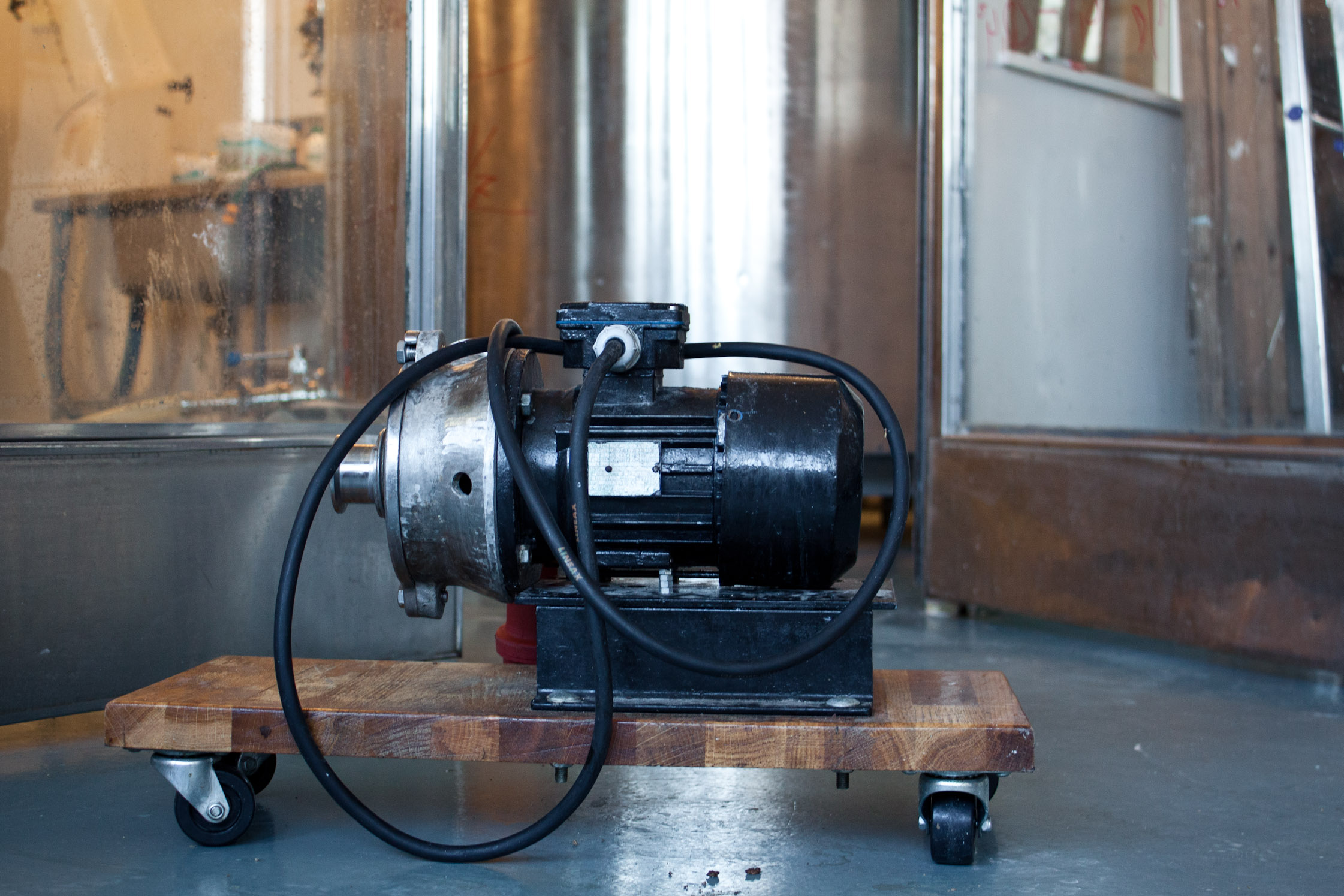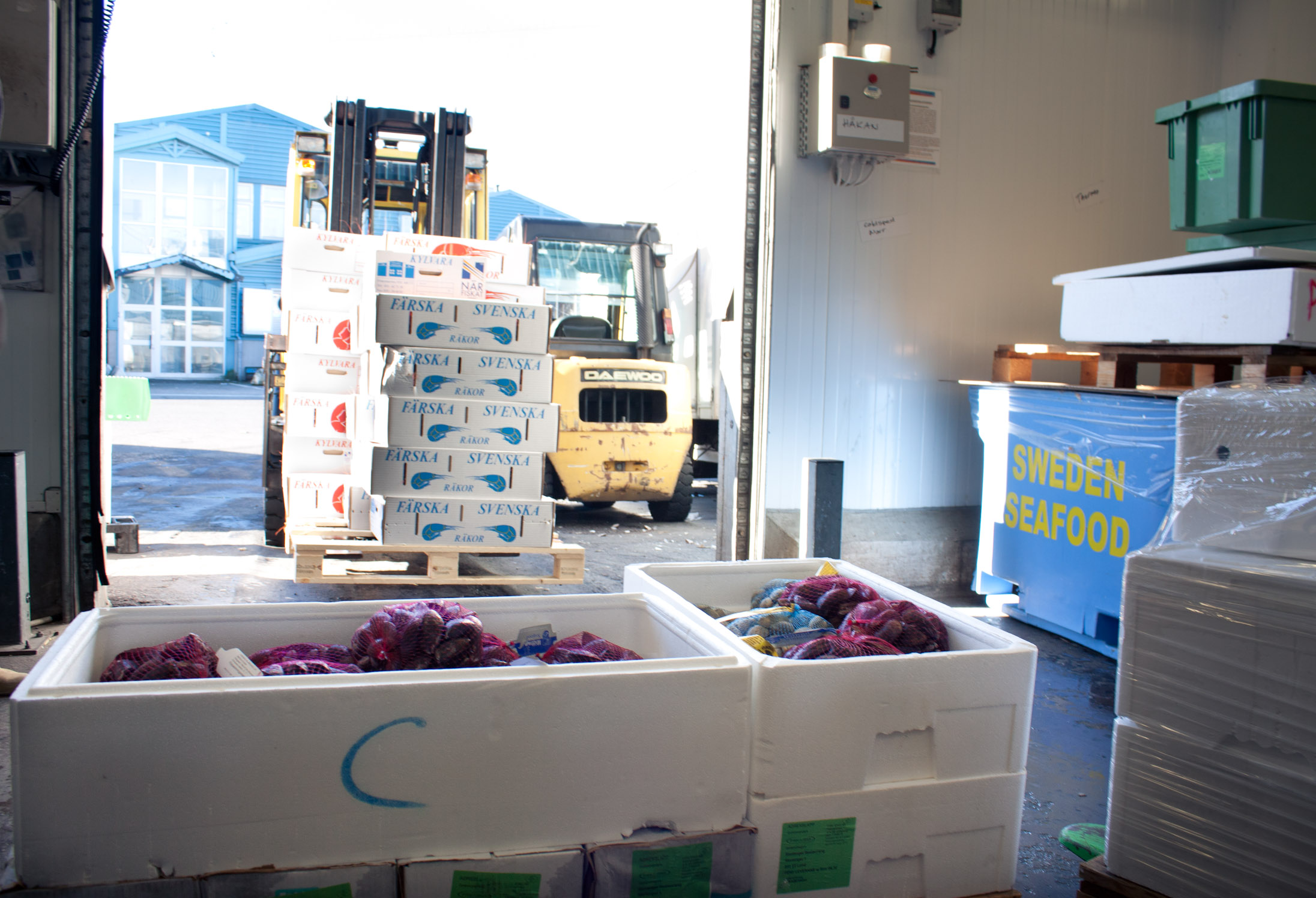 How did you start brewing beer? 
It all began with my friend and I wanting to learn more about the act of brewing. So we first started doing it at home in the kitchen. It basically escalated from there and it has been 2 years now.
How much beer are you able to brew?
This set up can produce 1600 liters, but we only brew 1000 liters each time. We have one tank for the first step of fermentation and then two extra tanks for the second step of fermentation. This is where we clarify the beer. Lastly, we pump the beer to another tank located on the floor below where we achieve the carbonation and fill it up into kegs.
So…have you always been into chemistry?
(Laughs) Actually it's not as complicated as you think… it's more like baking bread. You crush the malt and mix it with some tab water at a certain temperature. Then lay it to rest for around an hour pump out the wort that you boil with the hops, cool it down a little bit and add some yeast, and so on. These are all steps in which you add specific ingredients…just like braking bread.
Did you set up the interior of the brewery?
Yes, the doors and some of the other equipment we've found on flea markets or second hand through a good network of likeminded brewers. Everything else, like raising walls, we also did all by ourselves. We looked closely on how the American micro-brewery scene does it: they often-times use second hand dairy equipment and so on. The brewers in Portland are years ahead of us.
Is there a beer community in Gothenburg?
The scene is small but it's getting bigger and in general it's getting accepted. It definitely feels like it's becoming more and more popular around here.
What is the name of your beer?
The name of our beer is Vega. The label was designed by a friend and regular customer of our herring stand Strömmingsluckan.
Let's talk a little about your stand – we really enjoyed your herring with mash potatoes. Can you tell us the secret of the mash?
There isn't really a secret (laughs). All that's needed is boiled potatoes, butter, bit of salt, black pepper, and nutmeg. That's it.
Does your menu change by season or does it stay constant?
Our menu is pretty static. There might be some weeks during the early summer when it's almost impossible to get herring, then we substitute with mackerel that we then serve with potatoes, spinach and gremolata.
So herring for mackerel. Is that a good replacement? 
Not really – people come because of the herring. So we always try to have it. The name says it Strömmingsluckan (The Herrings Hatch) – we've basically put ourselves in the corner.
Herring is your signature thing…
Yeah, exactly. Usually I am really glad about that, but for instance during hot summer days I'd rather have an ice cream stand instead of a herring truck… (laughs).
You must meet a lot of people. Does it happen that people come by just to chat?
It has been like that. There are a couple of guys who come here often to basically just talk. But as I mentioned before, this is almost the best part about it. I really enjoy that. Overall I feel like providing food for people is always a good conversation starter…. something that provides comfort for the other person.
Where did you get the truck from?
The truck comes from Germany and we painted it black. We basically renovated the entire thing. Pulled out walls, replaced floors – we customized the whole interior for our needs. We worked on it during a summer. I also used to work in a spray paint shop. So when the shop owners went on their vacation we were allowed to use their facilities to paint and renovate the car. That made it possible.
What's your reply if you get asked what you do? Do you list your whole CV?
No haha. I am not really sure what I say. People always wonder because of all my projects. Usually I say that I am running Strömmingsluckan, because that's where everyone sees me. But if I'm really busy I just say that I run my own business.
Do you have any time for other hobbies?
Yeah, I got a boat; and I also just bought an old motorcycle from a Swedish company called Husqvarna that was built in '53. I renovated and assembled the bike completely since I bought it in parts. I'm also looking into getting a houseboat (he laughs). I really would like to own one in the future.
What did you do before your stand and the beer brewery?
I was driving the tram and also worked on the shipyard over here called Gotenius Varv. My favorite tram line was number 11 in the summer because of all the girls who went to the beach. However I didn't really last long. Maybe a year or so. There are some who  last for a life time  with the tram and then others who don't.
After having experienced unconventional professional endeavors (meaning non-office job), is there anything else you still want to try?
I have always wanted to work on the sea. I don´t know if it´s the right thing for me but at least I'd like to try it out one day.
How would you describe Gothenburg's relationship to Stockholm? 
Uh…(he laughs). It's like a big brother little brother syndrome, Gothenburg being the natural little brother. It is basically a love-hate relationship. One could say that Stockholm always seems to be ashamed of us and we are the ones who secretly admire them. Though we never show or tell them that. But in the end, each one of us has their good and not-so good sides.
Would you say Gothenburg is less rushed than Stockholm?
I'm not sure if Stockholm really is more rushed than Gothenburg. Gothenburg can be quite stressful at times as well. I think it all boils down to what you make of it. I used to be the kind of guy who would attend every happening in town, but nowadays I´m more into having a few "Folköl" (low alcoholic beer that is sold  in the supermarket) with my friends.
When you want to relax do you prefer your boat or the brewery? Or is there something else?
I have to say it is a lot of walking around. Down at Älvsborgsbron, along and under the bridge. There are lots of nice things down there. Restaurants, some old boats, etc. Taking a stroll down there, having a coffee is something I really enjoy. If it is the weekend, I like to go out with the boat alone along the Archipelago.
Nature is important to you – have you ever thought of moving away from Gothenburg? 
I've been thinking on and off about moving out of the city over the last few years. Perhaps right now is not the perfect time for me, but I know some day I´ll move out for sure.
How has technology improved your life…or has it?
Technology is stressing me out. Send me a letter!
Thank you so much, Thomas, for showing us around Gothenburg and provide us a glimpse into your life! Whoever wishes to check out Thomas' food stand Strömmingsluckan on the net should go here.
This portrait is part of our ongoing collaboration with ZEIT Online who presents a special curation of our pictures on their site. Check out the special selection here.
Interview: FvF
Photography: John Wennerberg